Prep Cabinets for Paint in 5 Easy Steps
One of the most frequently asked questions I get on a regular basis is how to paint kitchen cabinets, More so, how to prep them so the paint will last!
Im currently working on a LAUNDRY ROOM MAKEOVER and this will be the 3rd time I have tackled painting cabinets. Each time I have tweaked my method slightly to figure out which one I like the best. And like the saying goes, the third time is the charm on this one!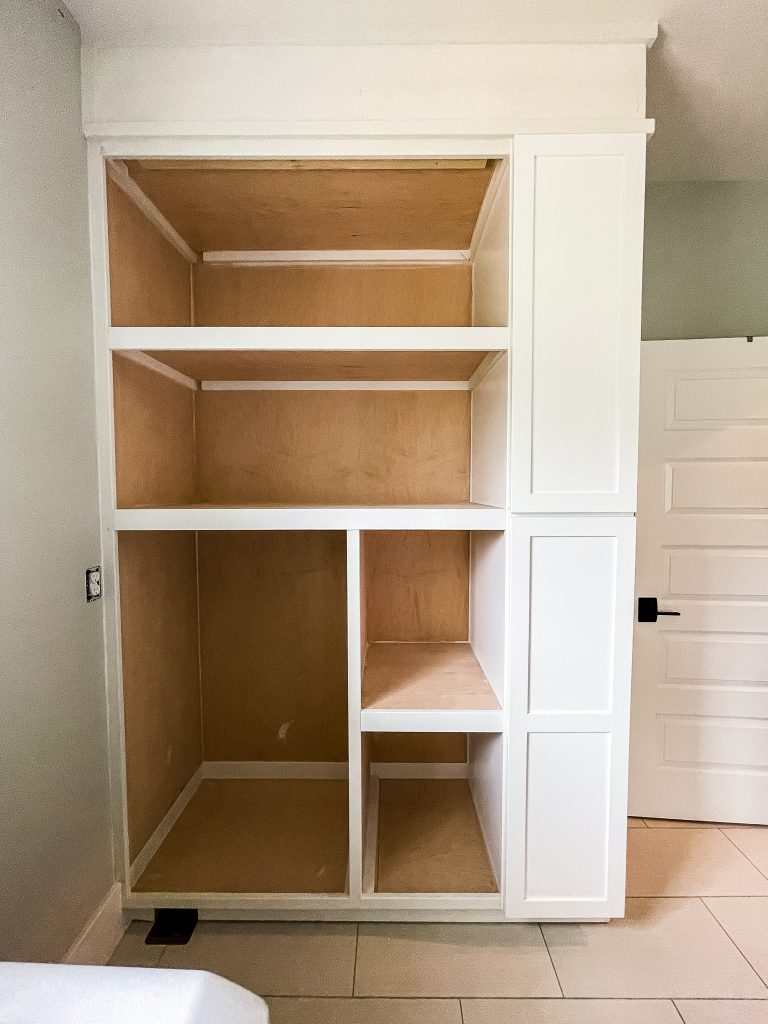 Related: WAIT UNTIL YOU SEE THIS MUDROOM INSPIRATION
This post contains affiliate links. Thank you for supporting Haute House Love!
how to prep cabinets for paint
Step 1 – Remove all cabinet doors and hardware
Use a screwdriver or drill on a low setting to remove the cabinet doors.
Then remove the hardware. Some find it helpful to number and label each door and set of hardware. All of my hinges are the same (and also adjustable) so I simply throw all of mine in a plastic bin.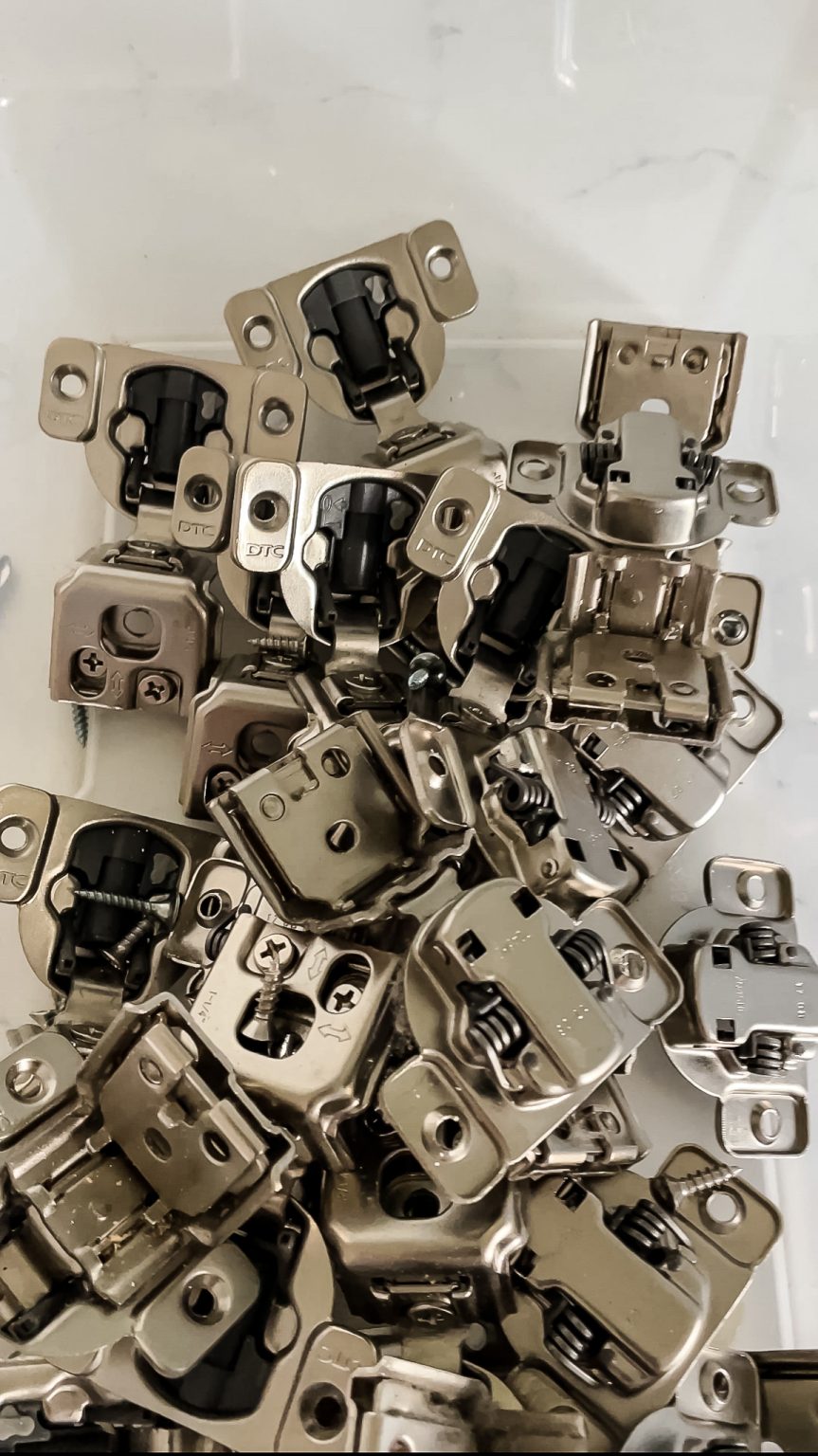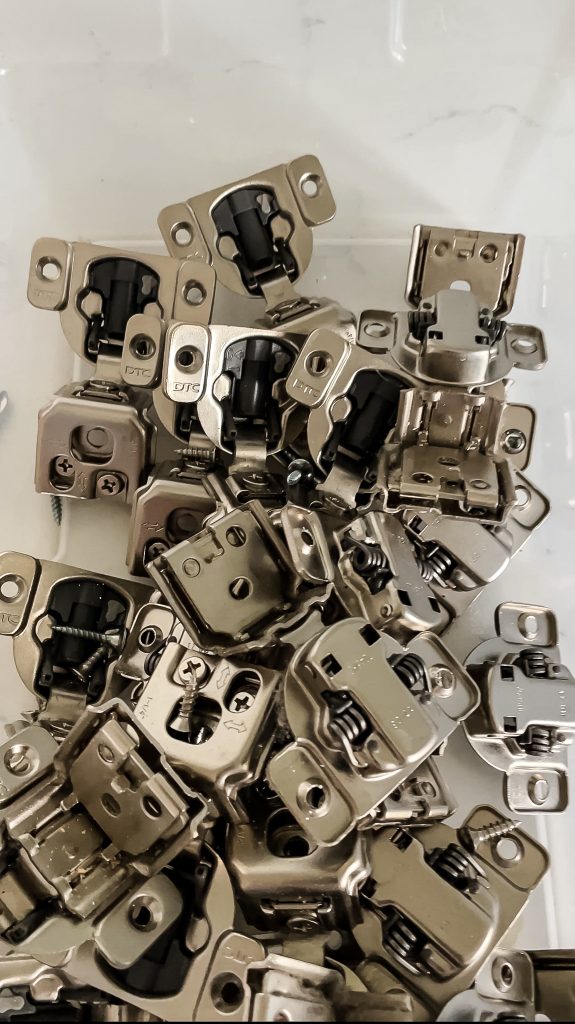 Step 2 – Sand the cabinets with 220 grit sandpaper
The goal here is to lightly rough up the factory finish, not to take everything off completely. I do a quick once over with 220 grit sandpaper, just to change the texture slightly. Spend 30 seconds to a minute on each door/cabinet. Nothing crazy.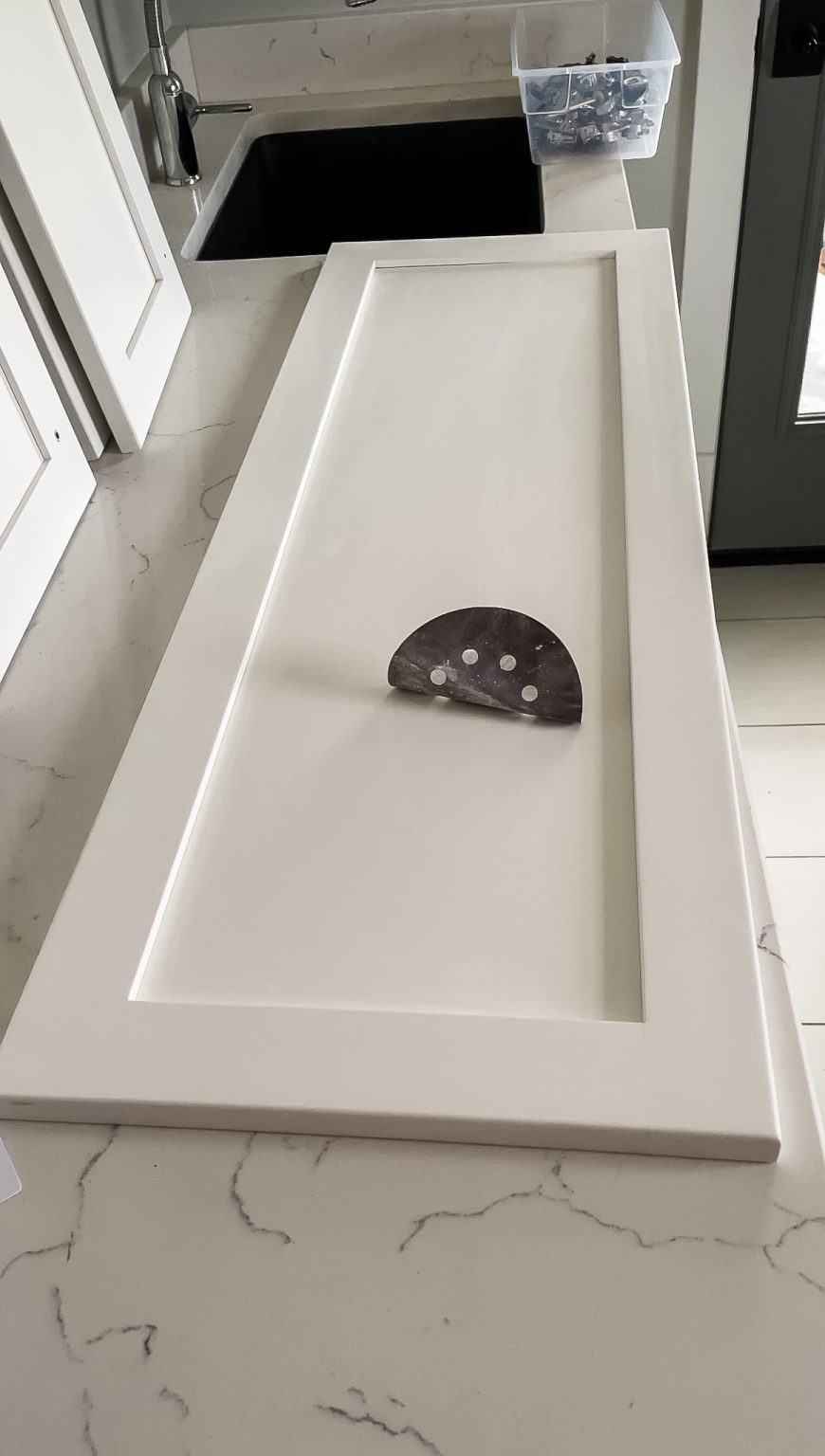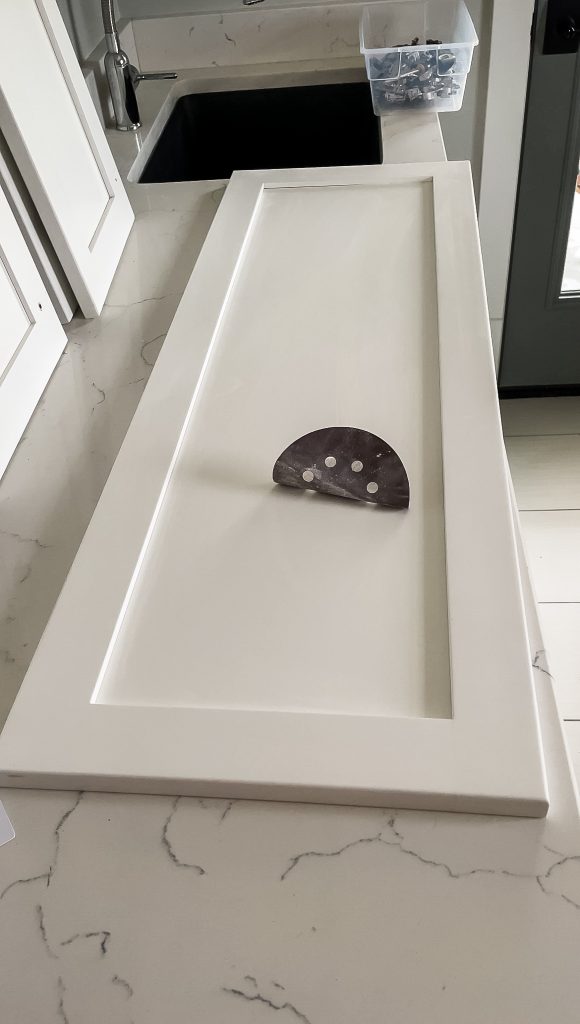 Step 3 – Clean up the sanding dust
Even gentle sanding will leave a dusty residue. To clean this up quickly, grab a swiffer duster and wipe all of the cabinets and doors clean
Step 4 – Wipe the cabinets down to clean them
You will need a box of TSP for this step. TSP Heavy Duty cleaner is around $5 and is the perfect pre paint cleaner. It's a powder that you mix with water according to package directions, then simply wipe your cabinet surfaces to clean them.
Allow the cabinets to air dry while you complete the final step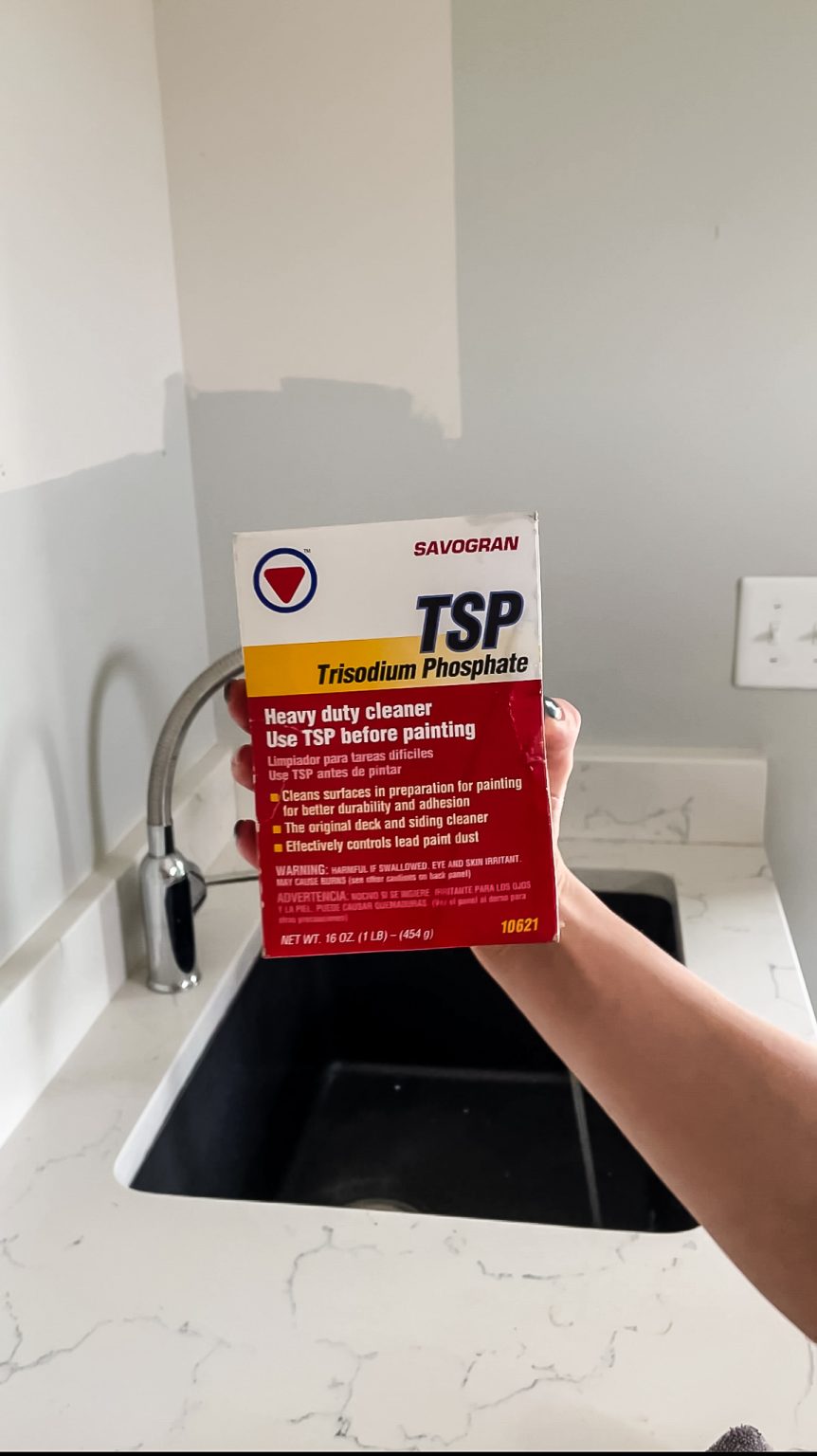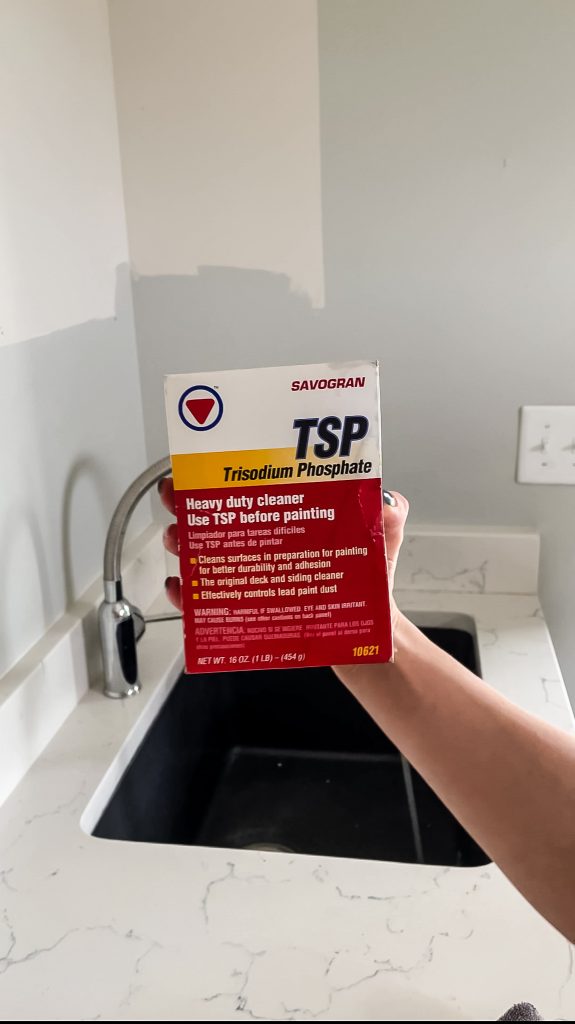 step 5 – prepare the room for paint
This will look different depending on if you will be painting cabinets with a sprayer or painting them by hand.
I have done them both ways and Im definitely happier with the outcome when I have used a paint sprayer.
Painting with a paint sprayer takes a lot more prep on the front end because it requires the room to be taped/tented off.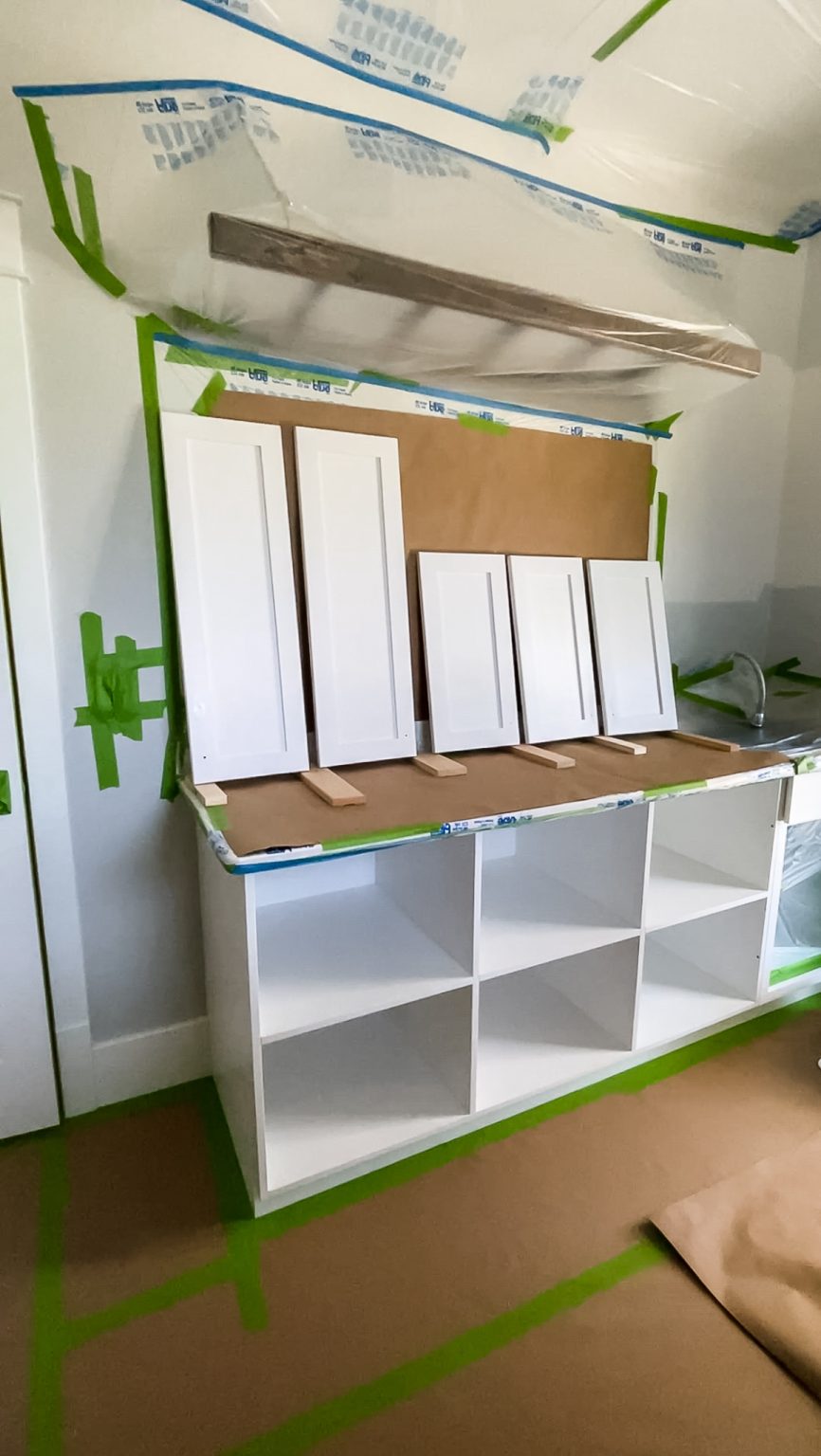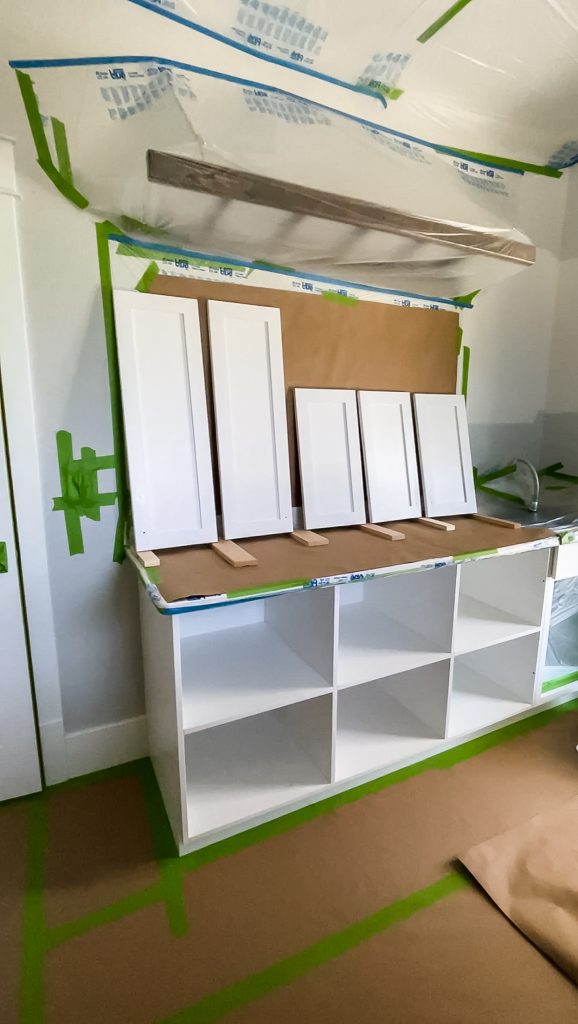 Frogtape is my tape of choice to go around areas where a crisp line and security is needed like around floors and windows.
Then follow up with Scotch blue pre-taped plastic sheets.
If you will be painting any doors with windows in them, grab a bucket of Jasco Mask and Peel. Apply with a paint brush, don't worry about getting it on any previously painted surfaces because it will act as a primer.
This will go on opaque then turn clean when its dry. Make sure to do a nice thick coat (or two coats). It will be easier to remove the thicker it is.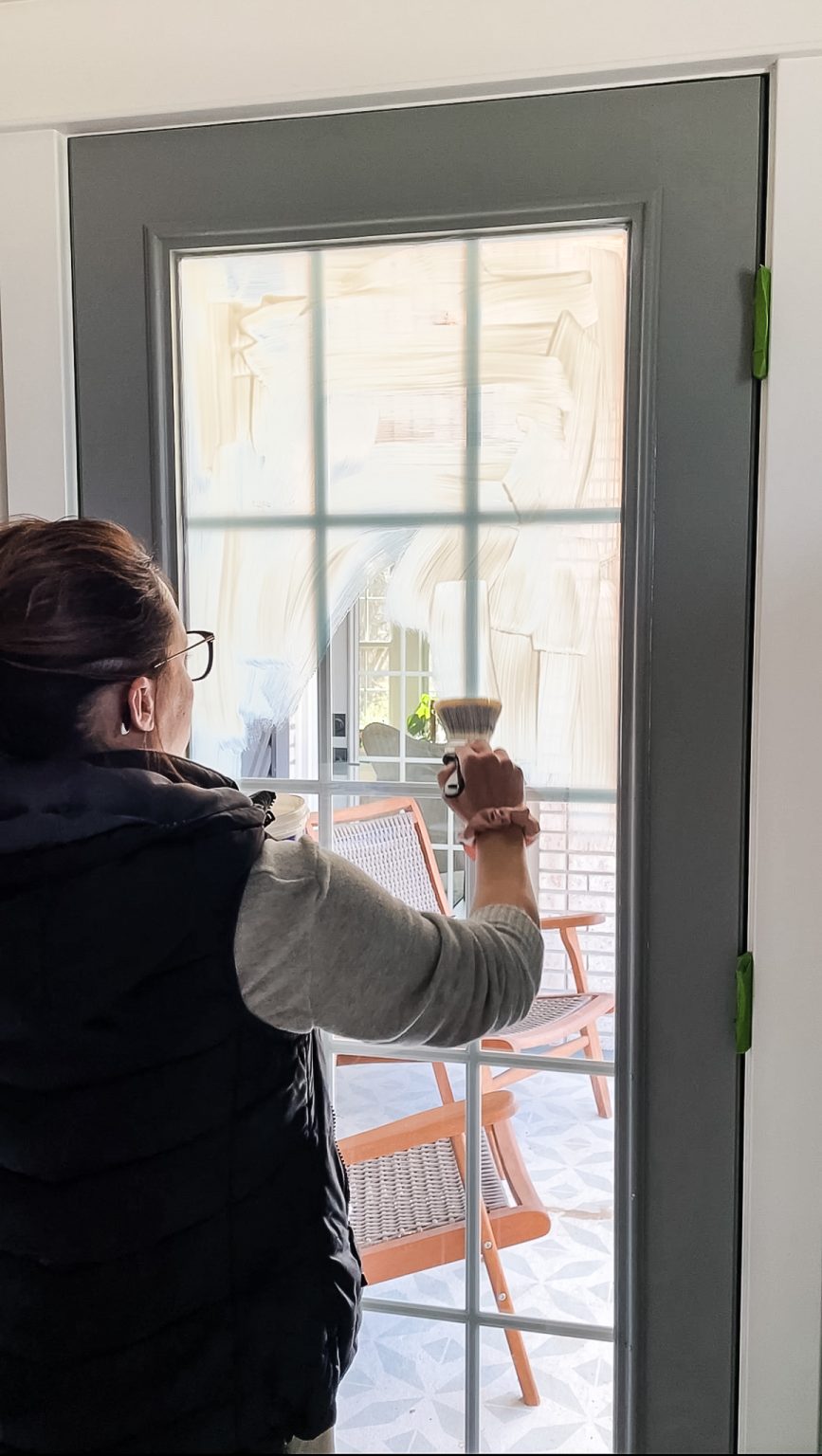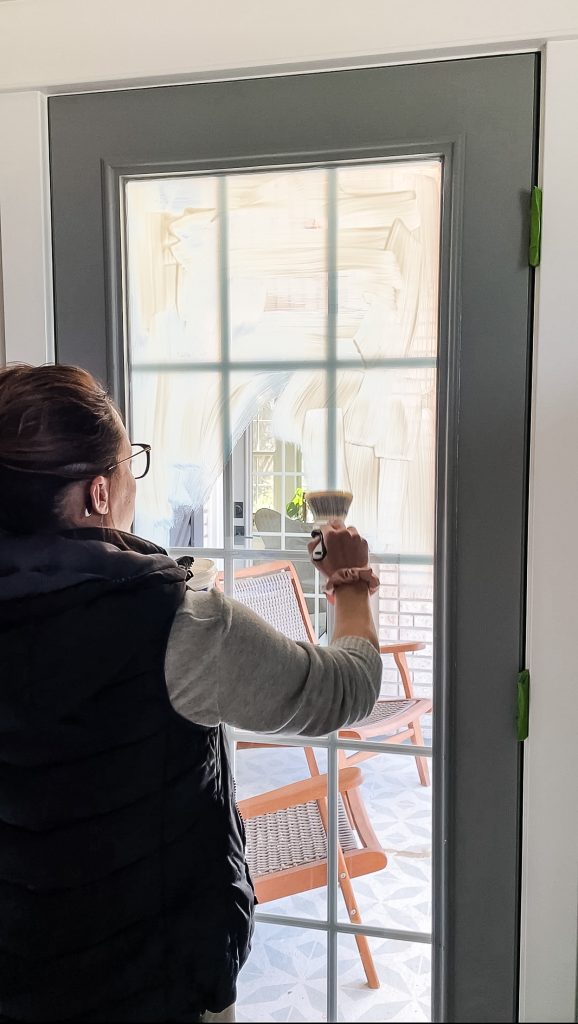 Better with video tutorials?
Here is a my process on TIKTOK!
ready to paint!
Your room is officially prepped for paint! Make sure to follow the behind the scenes over on INSTAGRAM and come back next week to see how everything turned out!
To see my favorite products for painting cabinets including the BEST PRIMER EVER, the paint sprayer I love, and my choice of top coat paint, head to my post about how to paint kitchen cabinets
Have a great weekend!!