Wait Until You See This DIY Laundry Room Makeover
I have been giving my laundry room a much-needed DIY makeover these past few weeks and, friends, it's time for the big reveal!
This space had been driving me crazy since the day we moved into this house nearly 4 years ago because it just wasn't complete!!
The functionality was about 90% there but it needed this makeover to get to that final 10%. PLUS adding some of my current design style was just the cherry on top.
Let's take a peek at what I started with…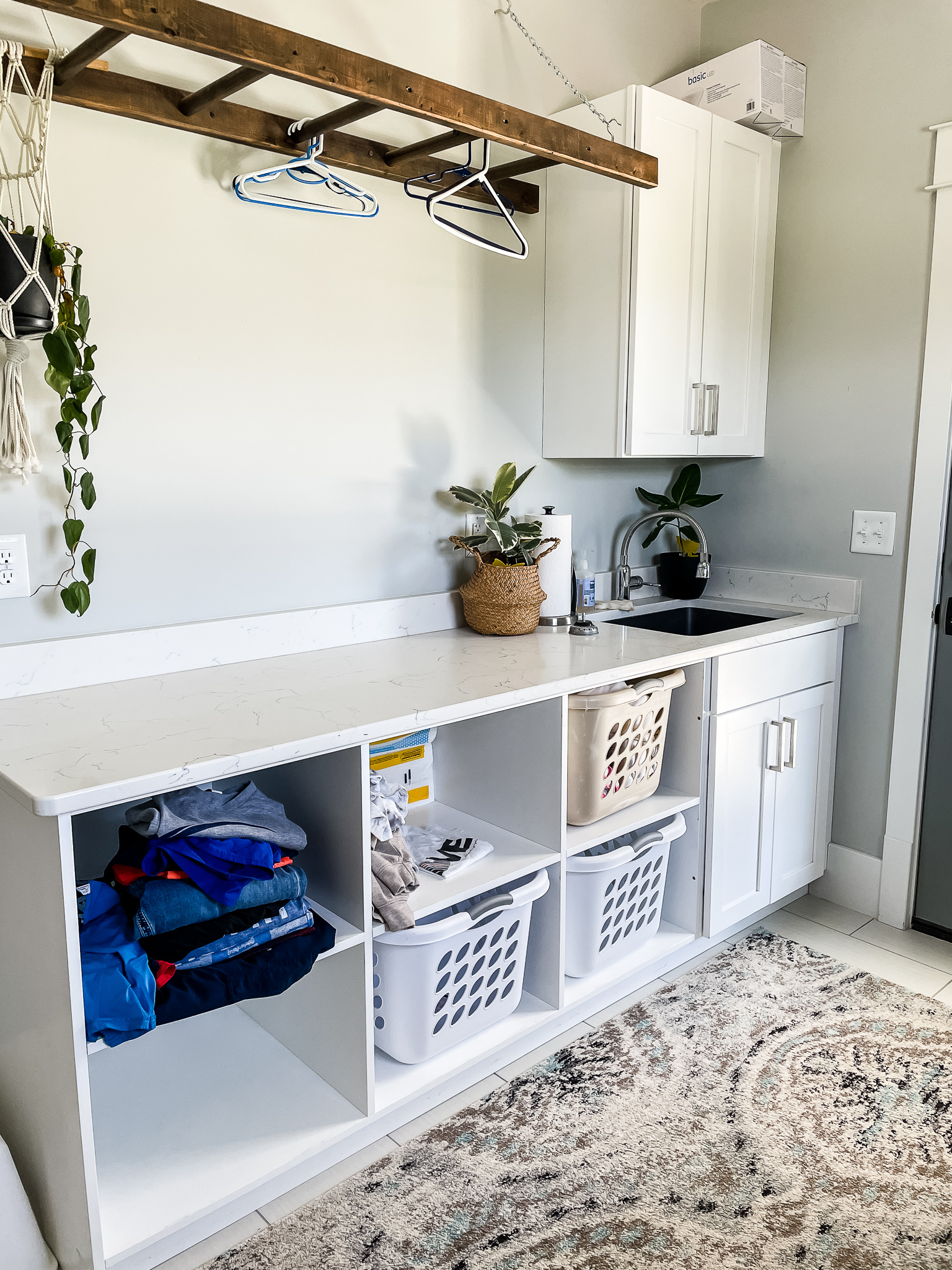 This makeover started with creating a DIY built-in cabinet to surround our current laundry chute.
I have a 3-part video series on how I did this over on Instagram and Tiktok but I will also be putting it together into a blog post next week for those who want to see it all in one place.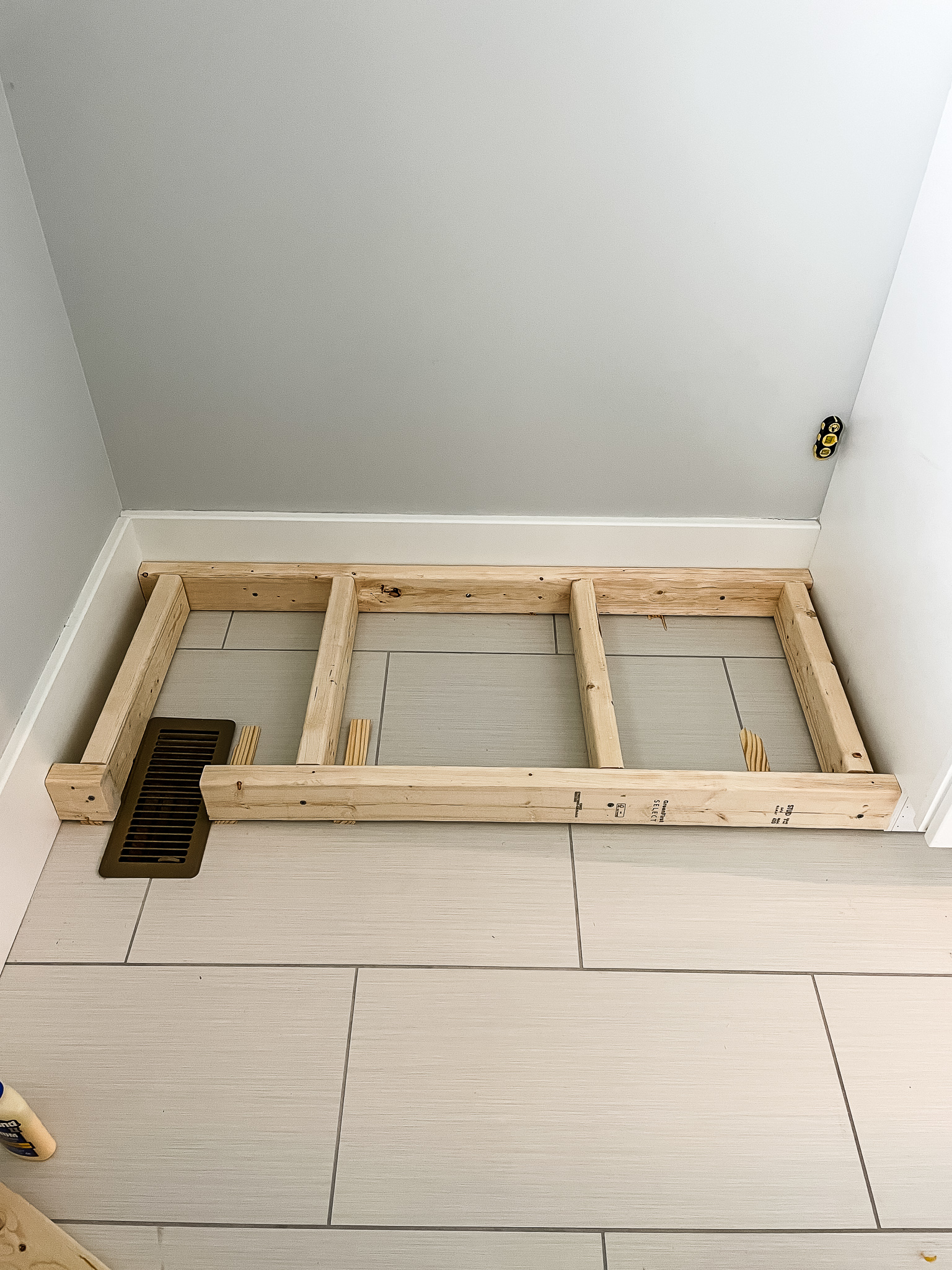 Next, it was time to paint! I have a VERY specific method that I use when prepping cabinets for paint. It all comes from my dad who has been a residential home painter for nearly 50 years. Tap the link below to go to that tutorial.
Painting the cabinets (and trim) took a full 5 days between priming and waiting between coats to add more.
I ended up going with the color HEADSPACE by Clare Paint in the sheen subtle semi-gloss. Such a fun pop of color!

DIY Laundry Room Makeover Wallpaper
After the painting was finished it was time to add some personality in the form of wallpaper. This will not come as a surprise to anyone who has been following me for ANY amount of time. I'm a fan.
Related: II UNIQUE & AFFORDABLE WALLPAPER IDEAS FOR THE HOME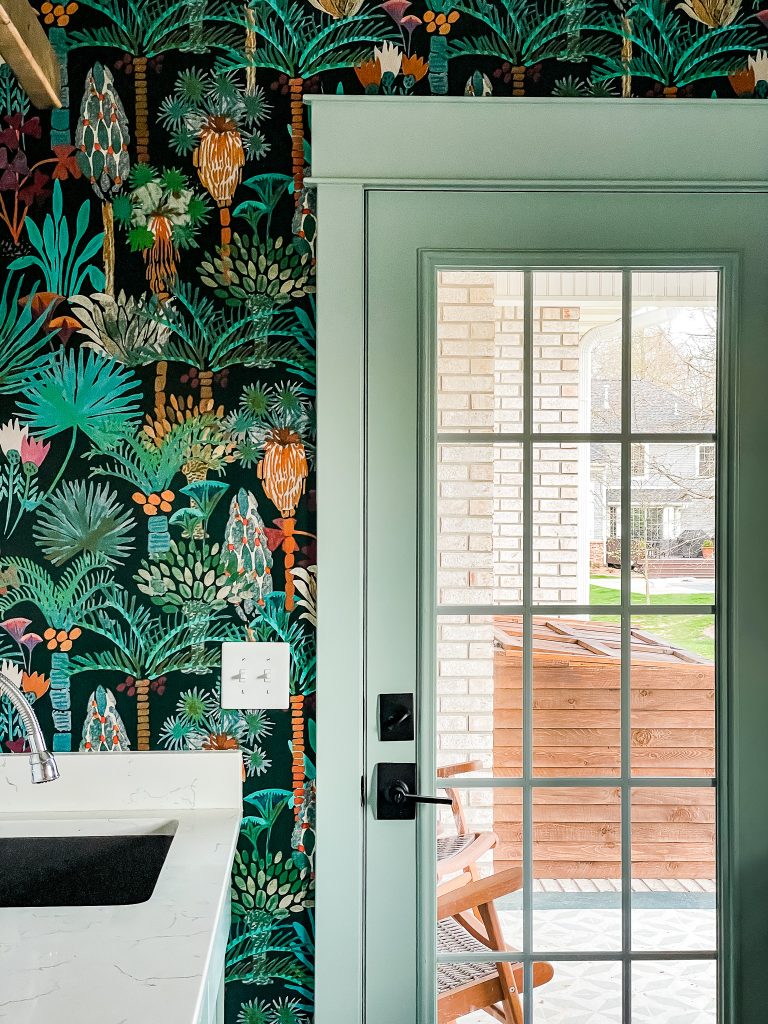 PHOENIX WALLPAPER IN JUNGLE BY JUSTINA BLAKENEY
the final details
Once the wallpaper was complete it was time for the final details. This consisted of rehanging the upper cabinets, reattaching cabinet doors, building an open shelf, cleaning, and accessorizing.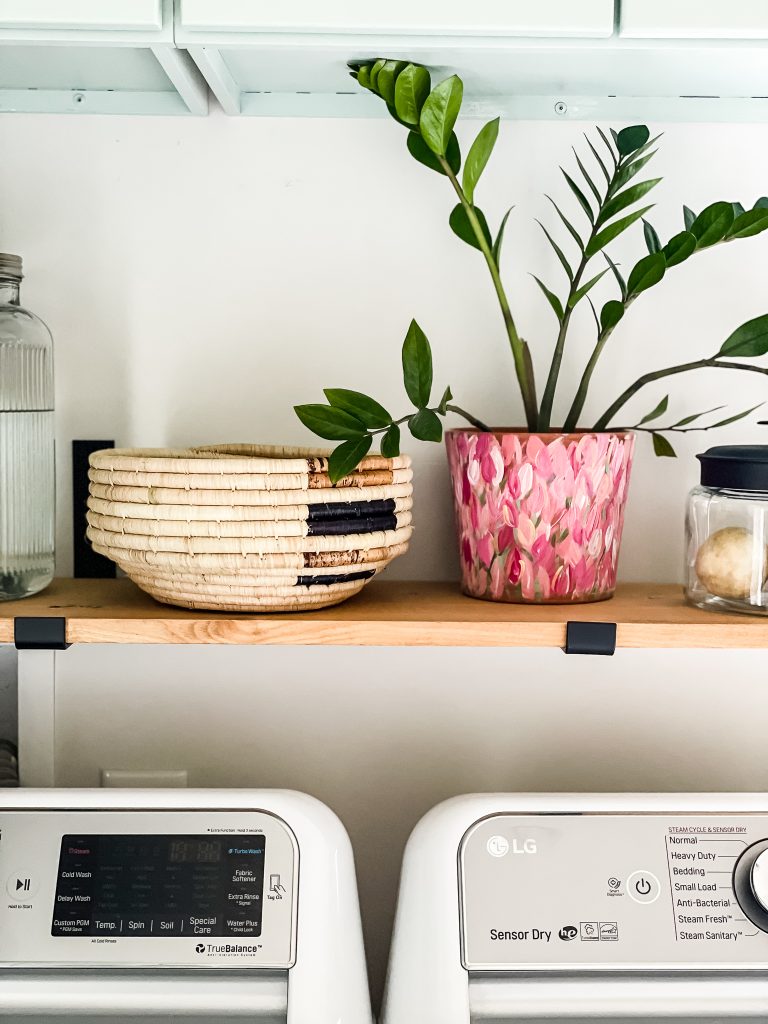 left to right:
FLORAL PLANTER (HAND PAINTED BY ME)
PHOENIX WALLPAPER IN JUNGLE BY JUSTINA BLAKENEY
HEADSPACE IN SUBTLE SEMI-GLOSS BY CLARE PAINT
AGATHA KAYA FACE POT BY JUSTINA BLAKENEY
KAYA 2 PIECE CERAMIC BOWL PLANTER BY JUSTINA BLAKENEY
DIY LAUNDRY ROOM MAKEOVER: THE REVEAL
The time has come friends!! Let's reveal this laundry room!! Then make sure to scroll down to grab any additional room links that you may need!
I can't wait to hear what you think!!