Welcome To My Indiana Home
I have taken great pride and joy in designing a home for my family that is both functional and beautiful.
Please enjoy this tour of some of my favorite spaces!
If you cant find the room here, it may be at our ARIZONA VACATION HOME!
Sources are linked for your shopping convenience. Some are affiliates.
---
Laundry Room | Basement Bar | Master Bedroom | Formal Living Room | Entry | Command Center
Kitchen | Back Porch
---
Laundry Room
---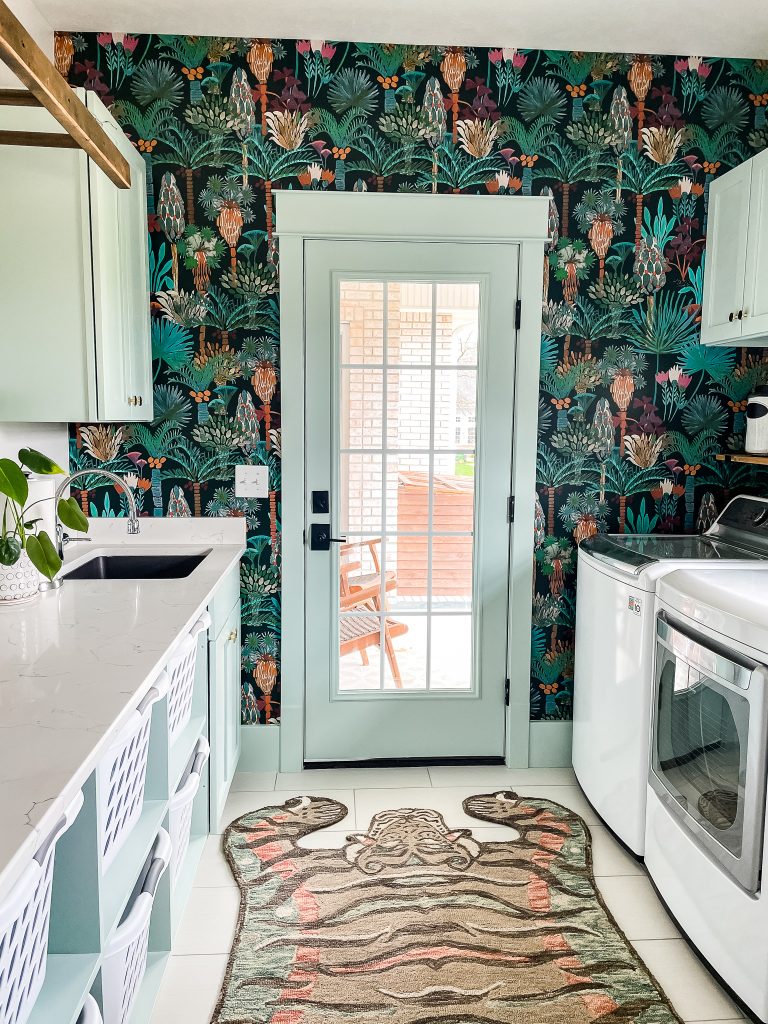 More photos and the story of this space: Wait Until You See This DIY Laundry Room Makeover
Cabinet Color: Headspace by Clare Paint in Semi Subtle Gloss
Wall Color: Sherwin Williams Eider White in Emerald Satin
---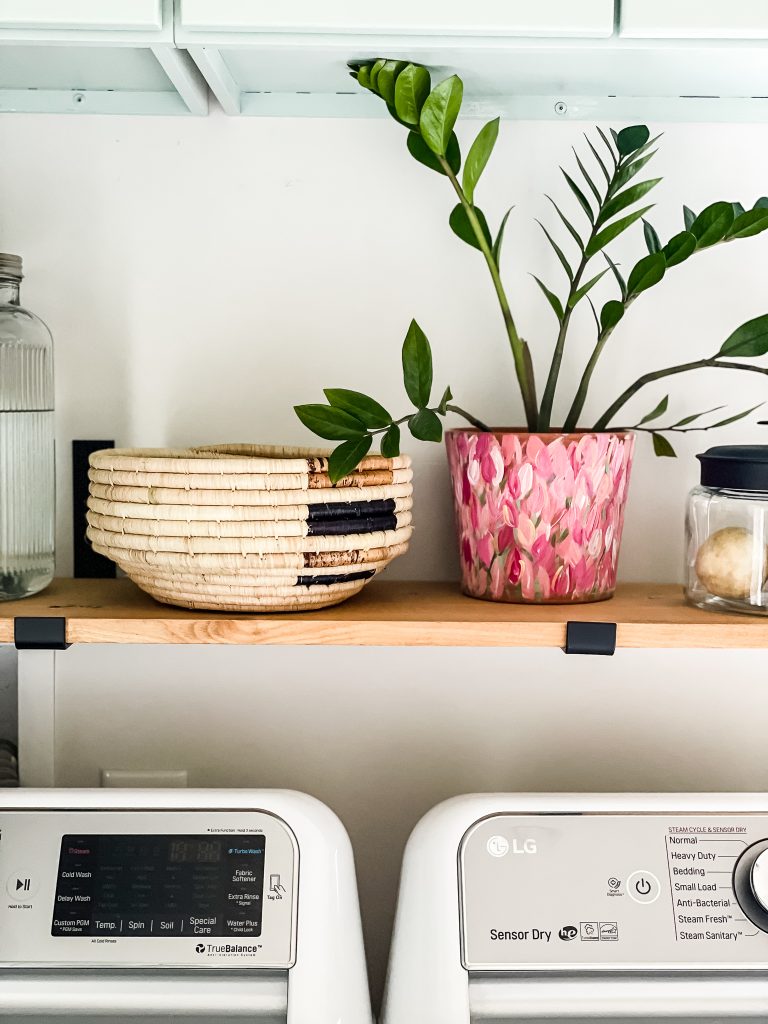 Left to Right
FLORAL PLANTER (HAND PAINTED BY ME)
PHOENIX WALLPAPER IN JUNGLE BY JUSTINA BLAKENEY
HEADSPACE IN SUBTLE SEMI-GLOSS BY CLARE PAINT
AGATHA KAYA FACE POT BY JUSTINA BLAKENEY
KAYA 2 PIECE CERAMIC BOWL PLANTER BY JUSTINA BLAKENEY

---
basement bar
---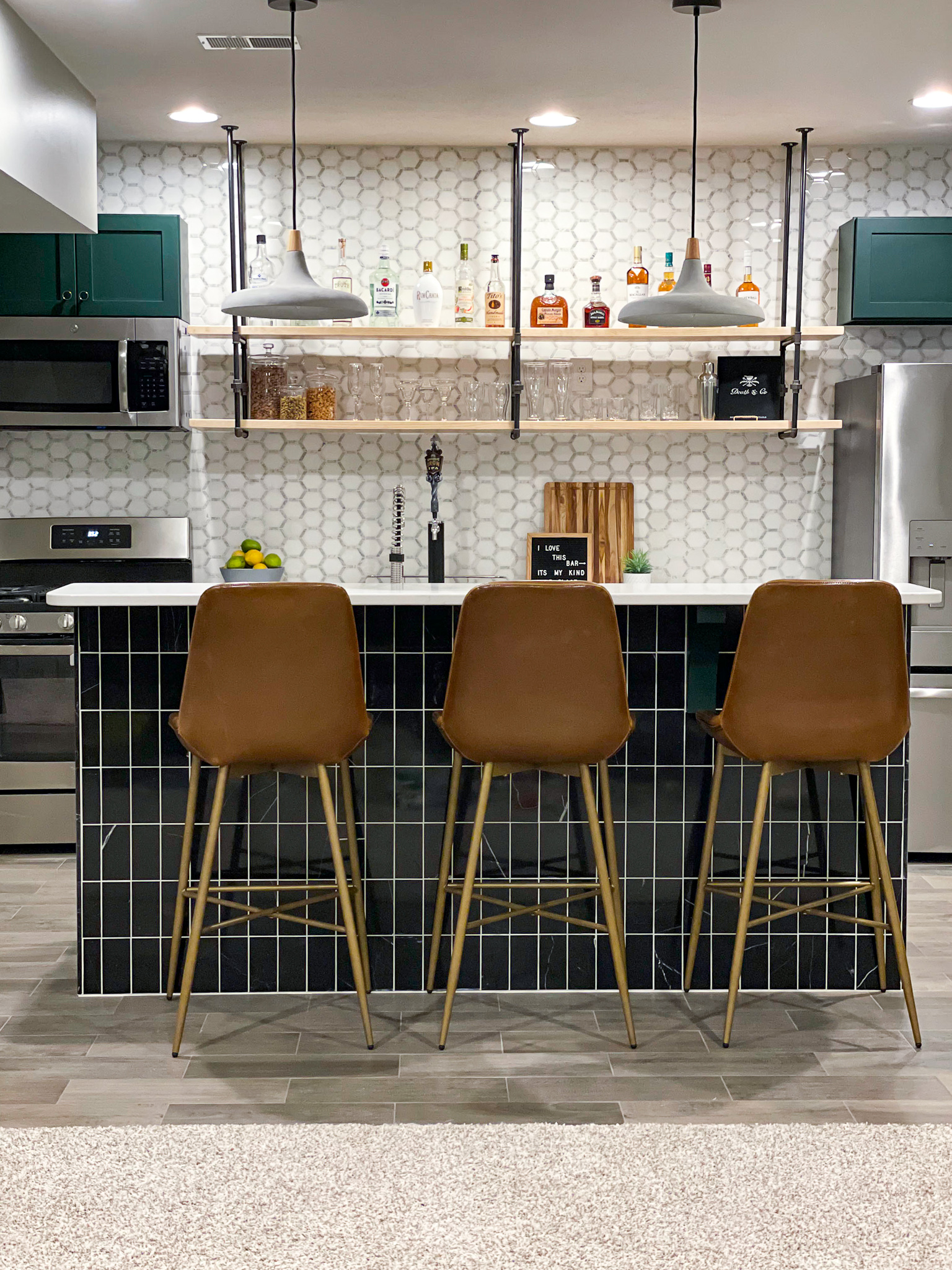 Cabinet Color: SW Roycroft Bottle Green in Emerald Urethane Trim Enamel Satin
Wall Color: SW Allegory in Emerald Designer Satin

Master Bedroom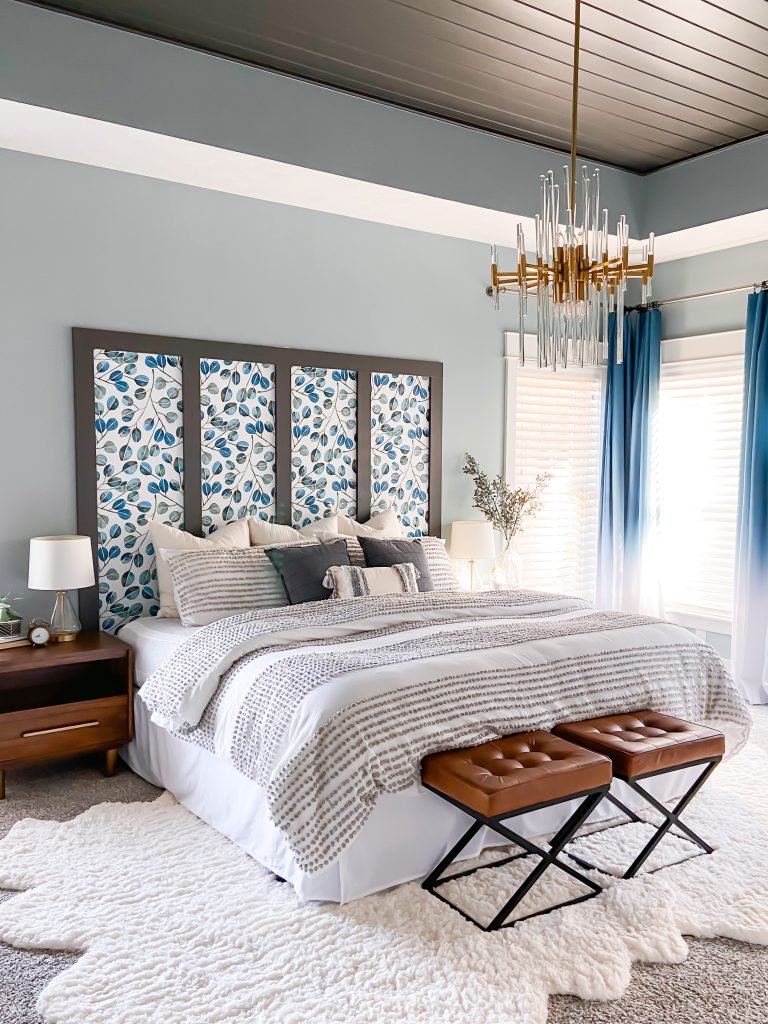 Wall Color: SW Eventide in Emerald Designer Satin
Ceiling Color: SW Urbane Bronze in Emerald Satin

Formal Living Room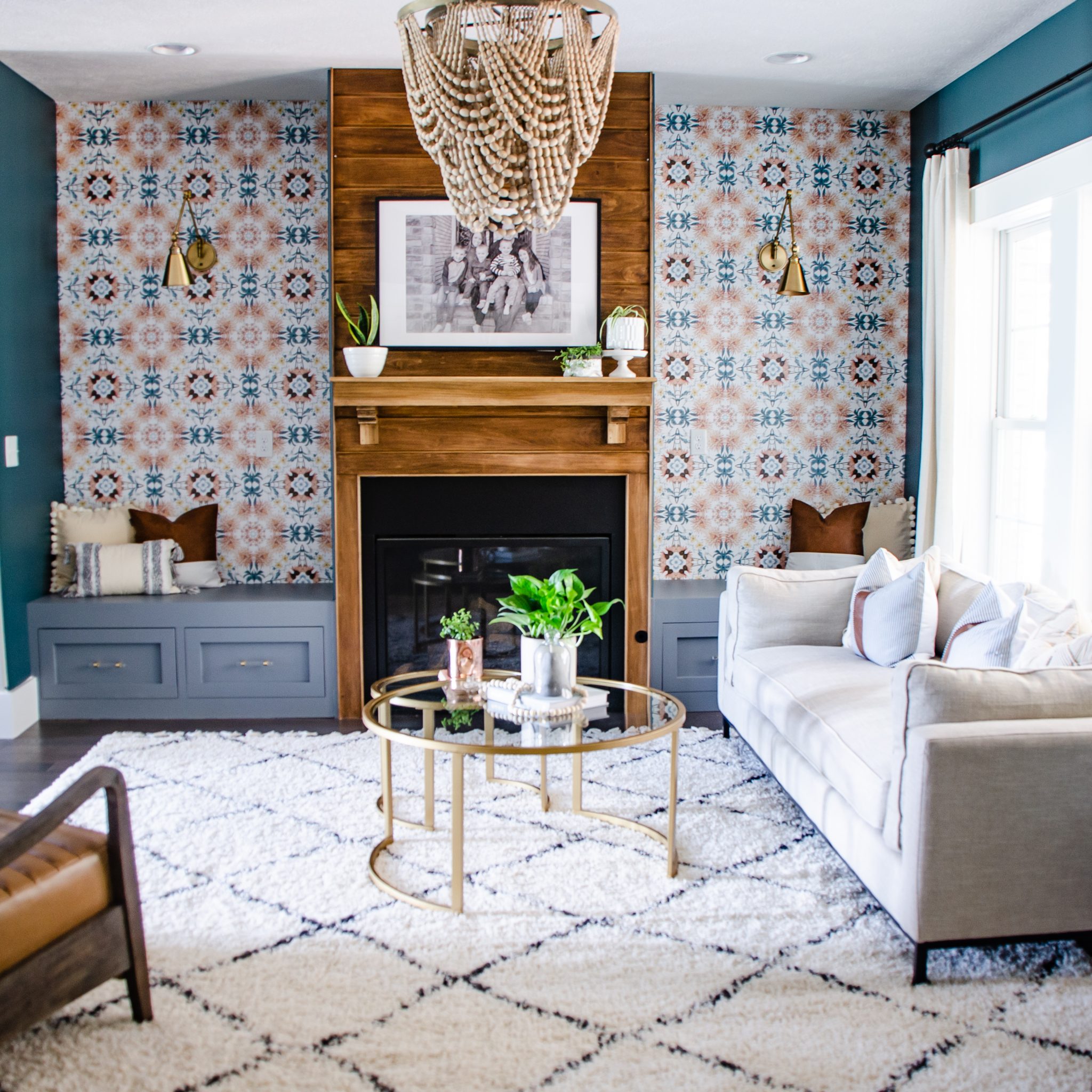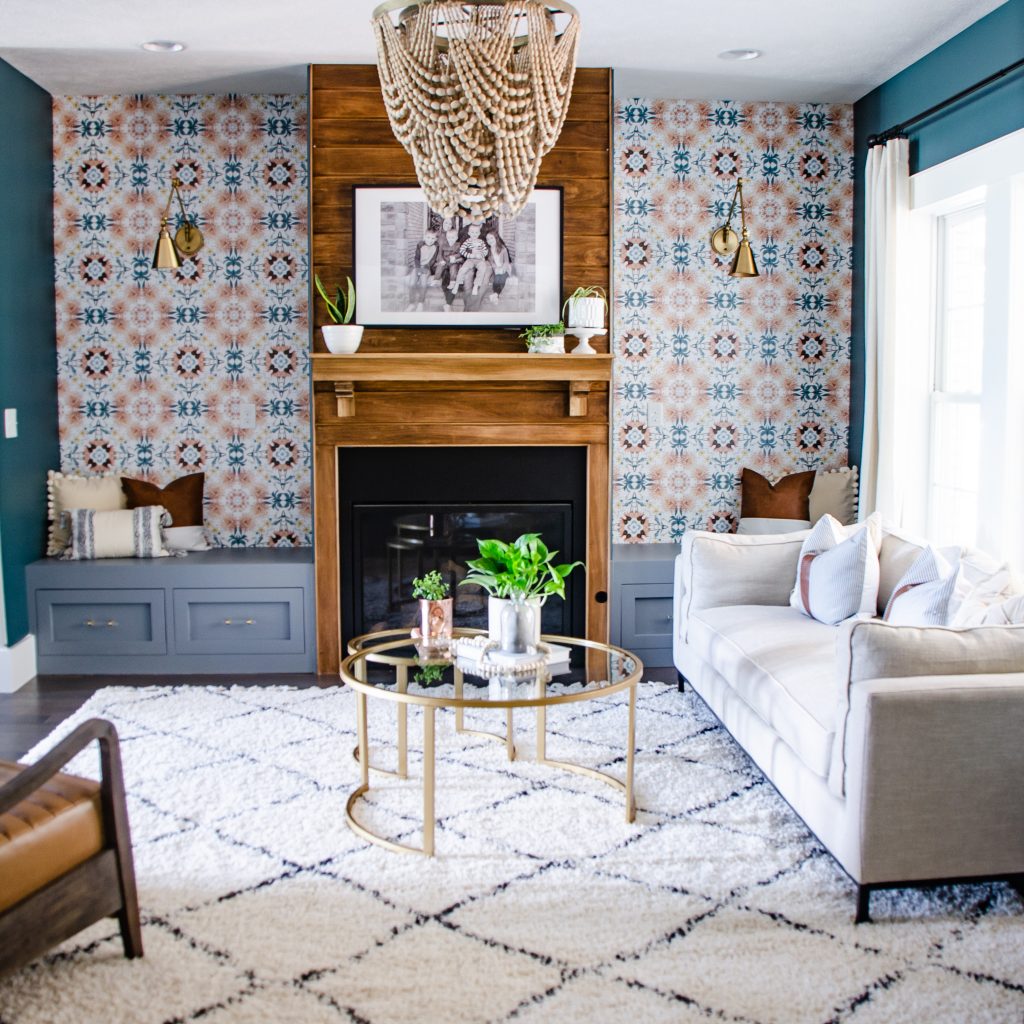 Wall Color: Sherwin Williams Still Water in Emerald Designer Satin
Reading Nook Benches & Barn Door Color: Sherwin Williams Scattered Showers in Emerald Designer Satin
---

---
Entry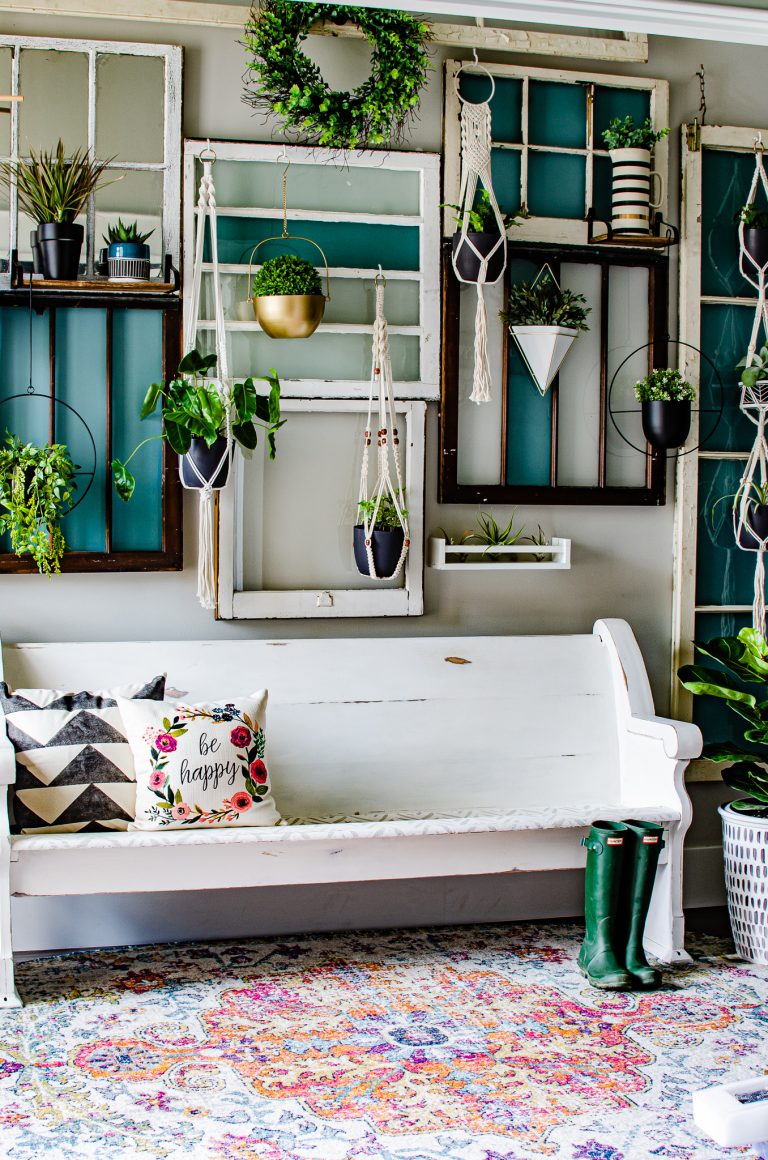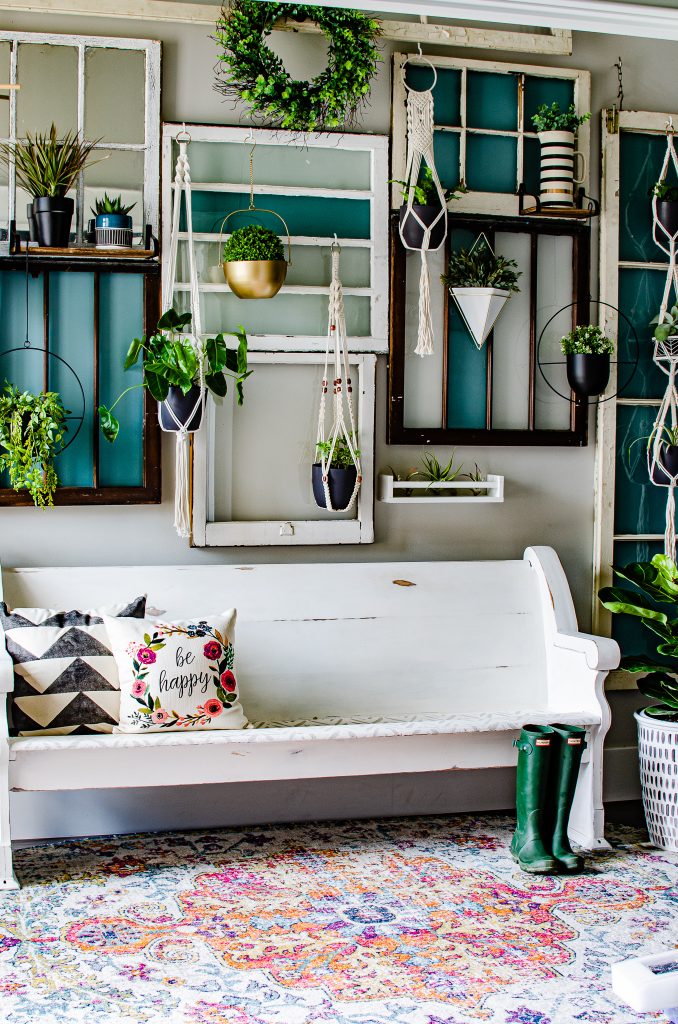 Wall Color: Sherwin Williams Repose Gray
---

---
Command Center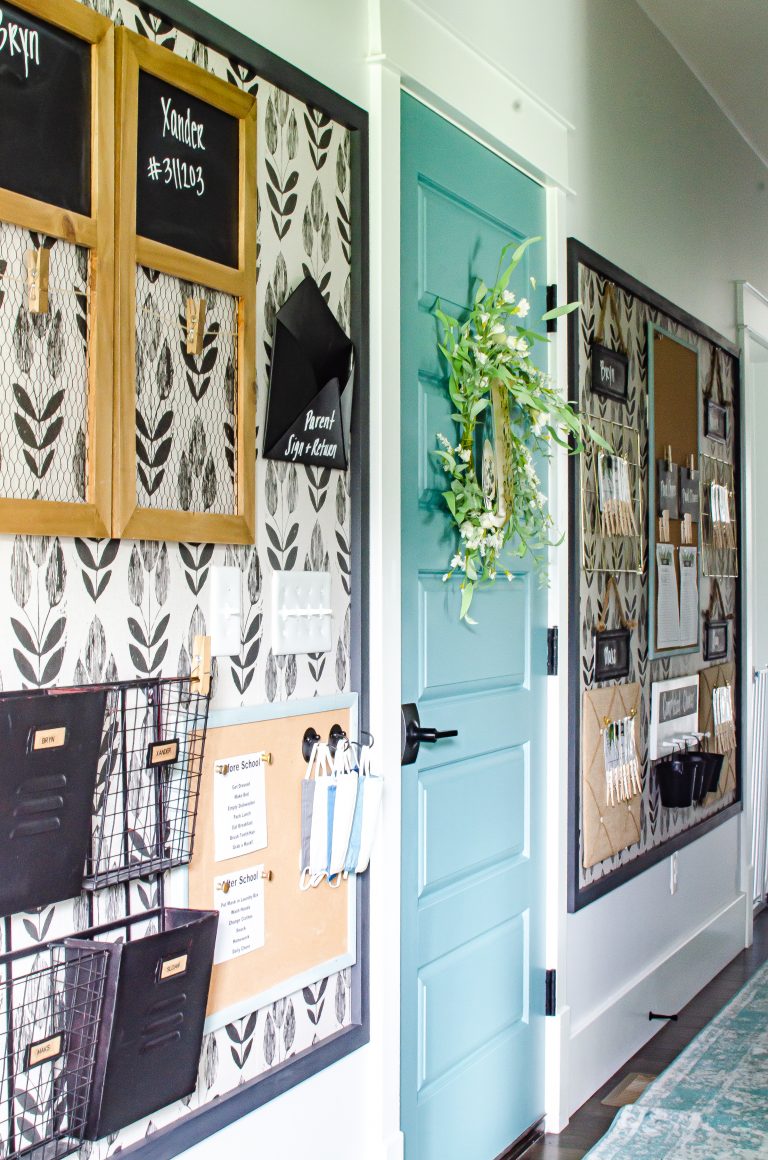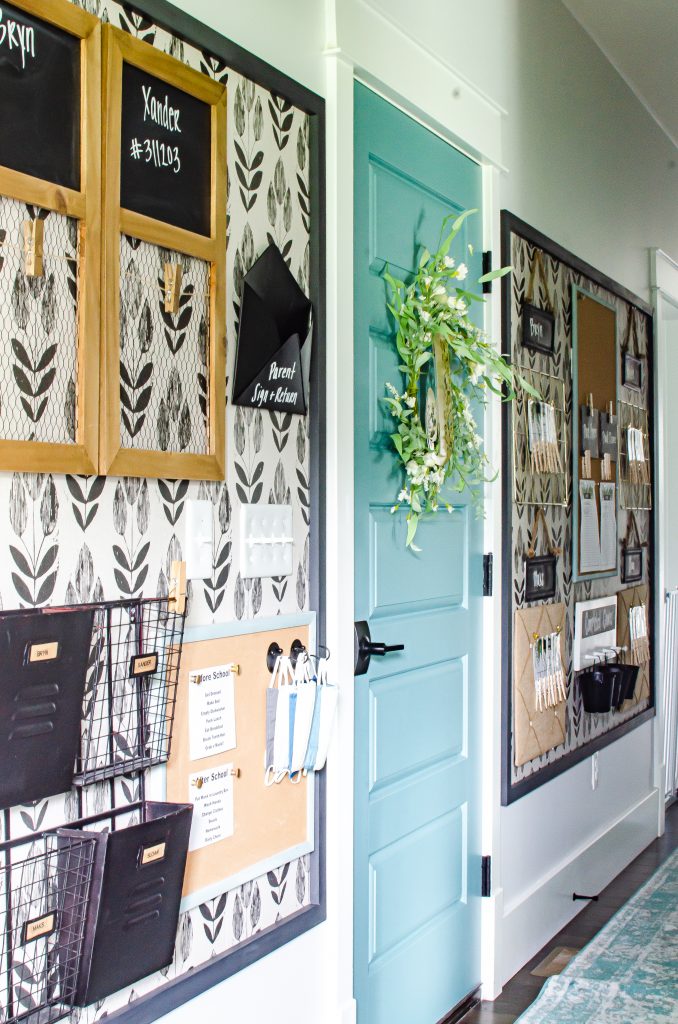 Wall Color: Sherwin Williams Ghostly in Emerald Designer Satin
Door Color: Sherwin Williams Peacock Plume in Emerald Satin

---
Kitchen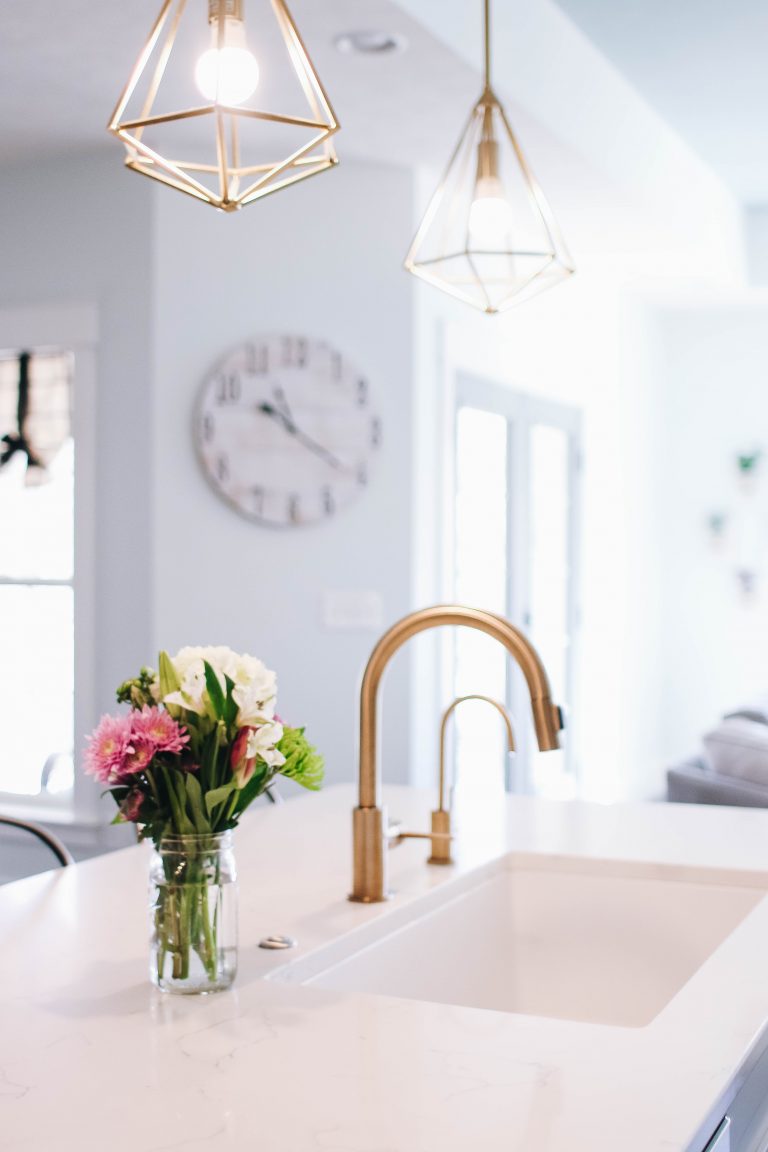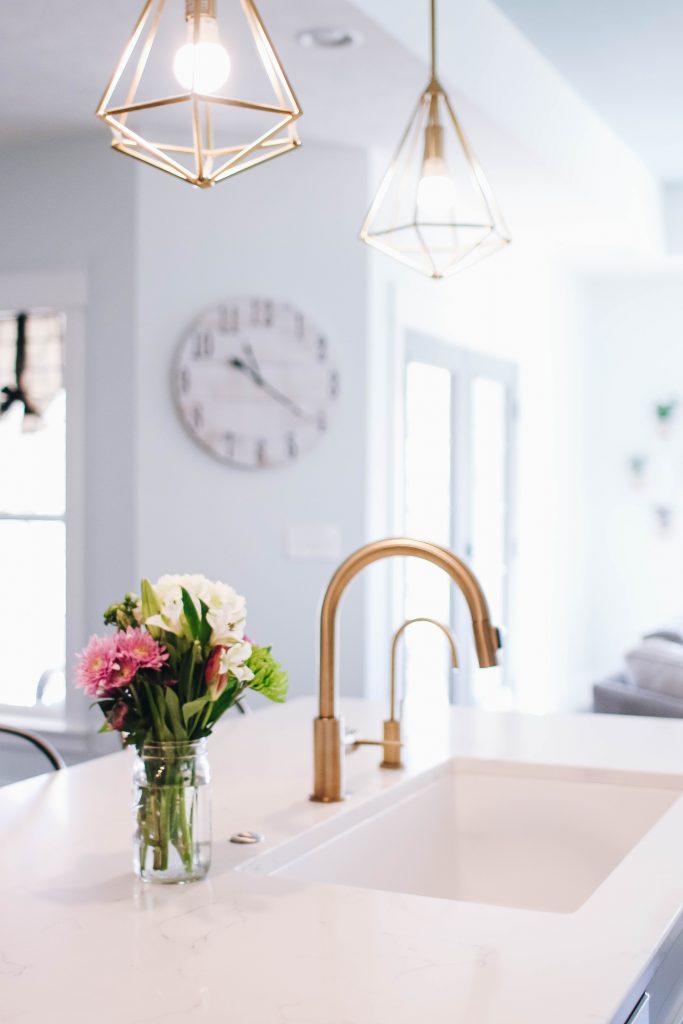 ---
Back Porch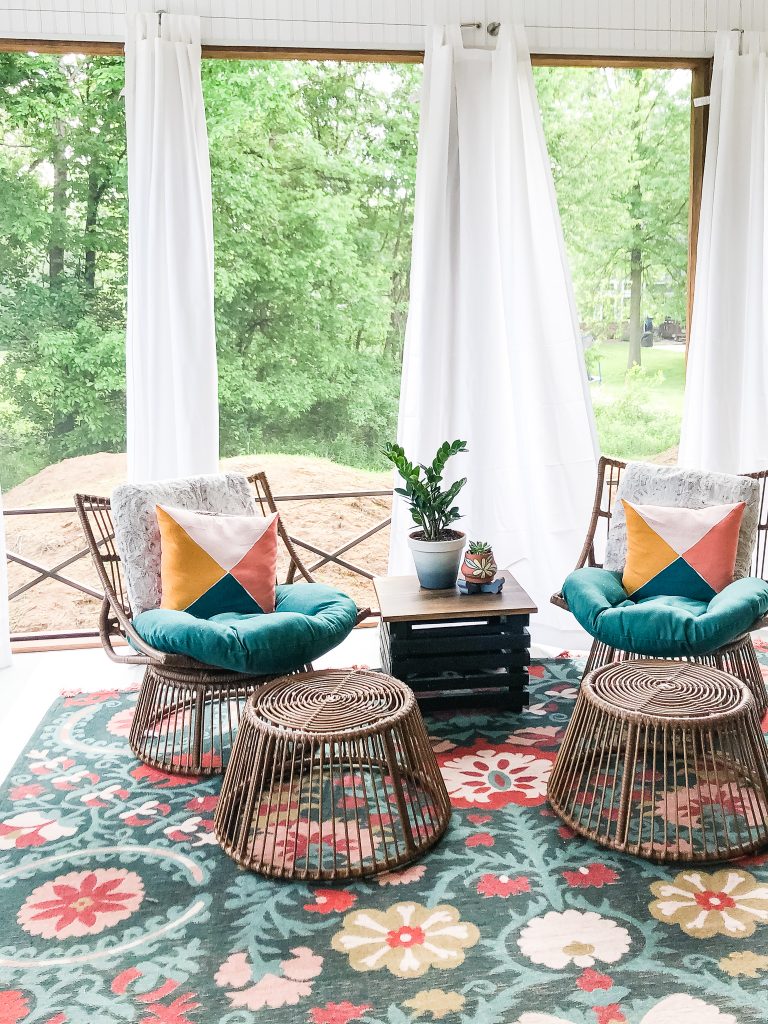 More Spaces Coming Soon…