The Weekender By Haute House Love
Welcome to this weeks edition of The Weekender by Haute House Love! A wrap-up post highlighting all of the projects and home inspiration from the past week!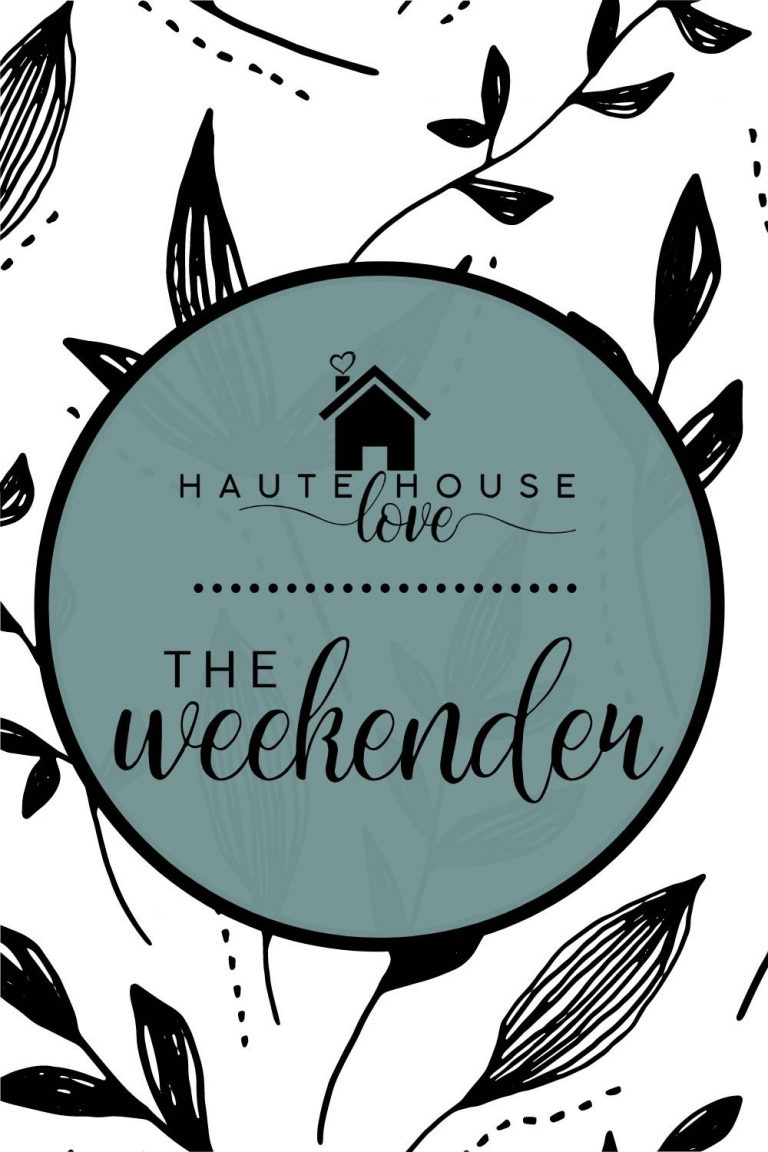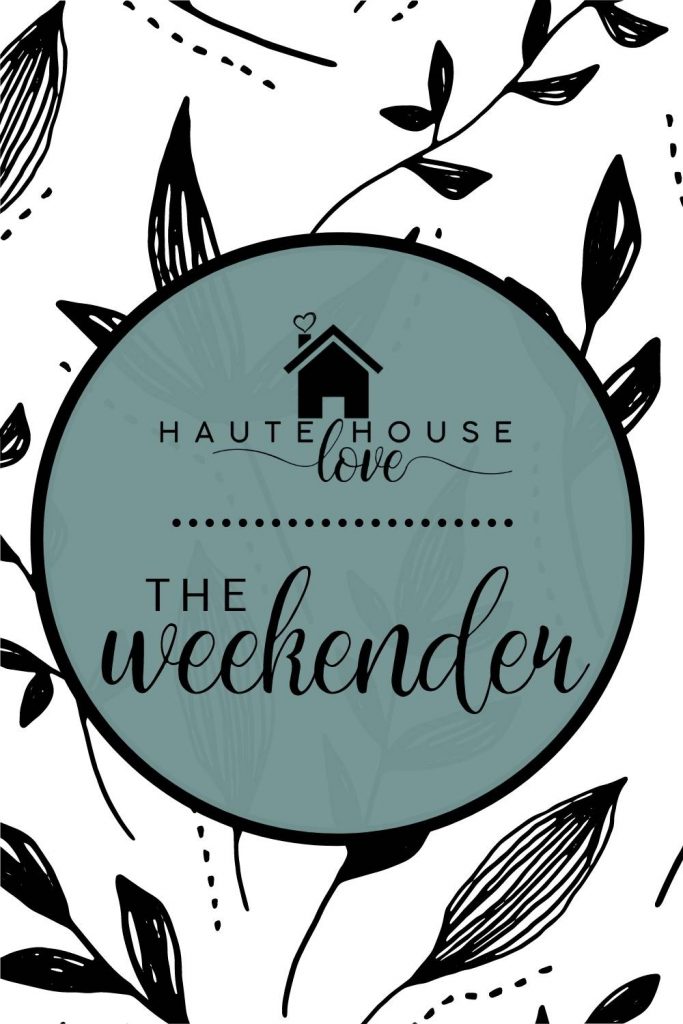 THIS WEEK'S CONTENT
You guys, I have officially finished the Master Bedroom Project!! This week it was photographed and I send the content off for brand review! I can hardly wait to reveal this space to you, it's one of my BEST DESIGNS YET!!
This past Tuesday the oldest of my four babies turned TEN!! I can hardly believe how grown up she is. In Haute House Love tradition we made a Balloon Garland (Click HERE for the tutorial) and celebrated unicorn style with a store bought cake and dinner at our favorite hibachi restaurant. Another easy birthday for the win!
---
Gratitude
In this season as we lead up to Thanksgiving, I encourage you to seek out the lemonade among this infamous year of lemons. Here are 3 pretty great lemonade moments I experienced this year:
2020 is the year I overcame my fear or power tools and ended up building some pretty cool things
2020 is the year we enjoyed WAY more family meals than we ever have in the past.
2020 is the year my husband and I sought counseling and restored our marriage.
What is your Lemonade moment this year?
If you are looking for a fun gratitude activity to do with your friends or family this month I shared a gratitude scavenger hunt this week for my friends at Enso Rings. I shared it in Instagram stories as well as with a few texting groups, where we are doing a 2 week challenge to share gratefulness in our everyday lives.
Please feel free to use it and share it!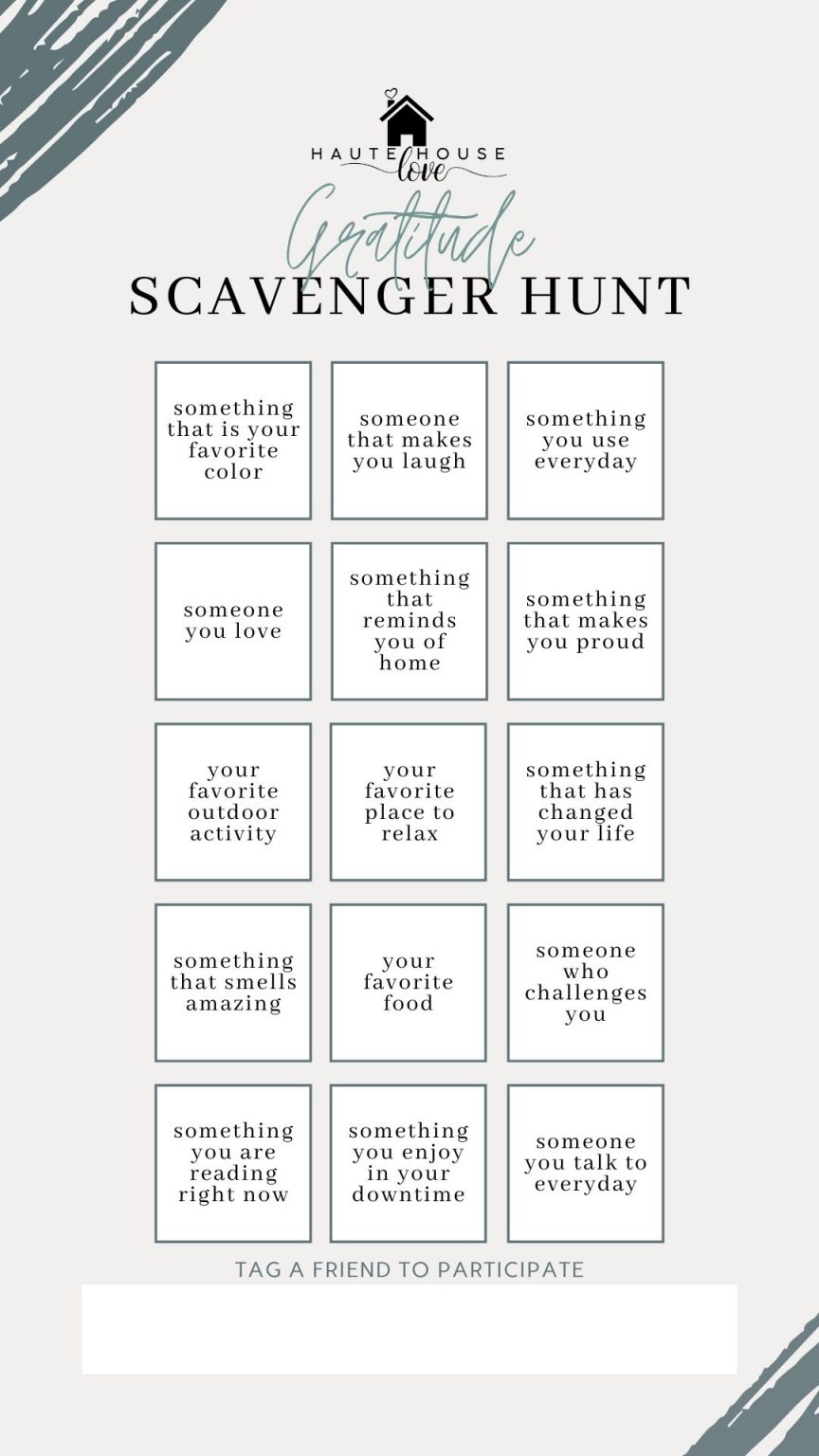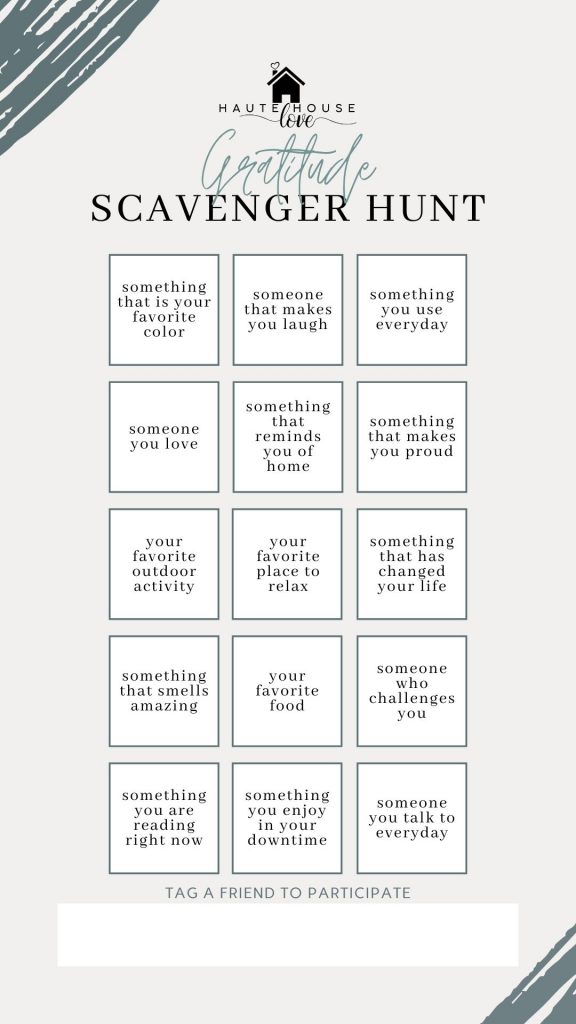 ---
WHAT'S NEW
Next week we are jumping head first into holiday planning! I will be opening up the Haute House Love Holiday Gift Shop where i'll be sharing gift ideas for the upcoming holiday season as well as my favorites in holiday decor.
A blog post will come out with each new Holiday Shopping Guide so make sure to check your email each morning for the latest updates!
On Friday I'll be teaming up with another Instagram friend to organize a seasonal space in our homes.
It's a week filled with holiday spirit and you won't want to miss it!
Be sure to follow along on Instagram to watch my everyday projects in stories!
THIS WEEK'S FAQ'S
Q: HOW MANY BALLOONS DOES IT TAKE TO MAKE A BALLOON GARLAND?
A: Plastic garland stripes have 7 holes per foot. Multiply your desired length by 7 then add a few more in case any pop!
Q: WHERE IS THE BEST PLACE TO GET BALLOON GARLAND SUPPLIES?
A: If I plan ahead enough (ya know, more than 3-4 days) I get all of my supplies HERE. If i'm in a pinch ill hit up my local party store
Q: ABOUT HOW LONG DOES IT TAKE TO MAKE A BALLOON GARLAND?
A: As long as you have a BALLOON PUMP to help blow up the balloons, I would say around 5 minutes per foot.
---
Make sure you are subscribed to my blog and following me on all social channels so you don't miss a thing!
---
THIS WEEKS MOST REQUESTED LINKS
It never fails, EVERY time I share even a glimpse of THIS RUG in my stories it immediately becomes a hotcake!
I used CONFETTI BALLOONS in my daughter's birthday garland this week and it was such a fun touch!
These MODERN BASKETS were perfect for organizing crafts in this weeks Haute Holiday Purge!
These SILICONE WEDDING BANDS are a jewelry staple in our home. You can use code HAUTEHOUSELOVE20 to save!

---
5 Ways To Support Bloggers Without Spending A Dime!
Follow them on Social Media
Engage with posts and stories!
(Like, Comment, Save & Share)
Ask for and shop through affiliate links!
It costs nothing extra and you are supporting at the same time!
---
Thank you for joining me another edition of The Weekender!
I'll see you on Monday!
---
Blue Paint boho living room boys bedroom Budget Friendly Building Projects Chalk paint decor design DIY DIY Drawer Hardware DIY Drawer Pull diy projects easy diy entry entryway fall decor fall decor ideas flea market floral prints foyer front porch Garage Organization Gift Guide gold accents Gray Paint headboard home decor ideas home organization Home Projects house sign How To living room living room ideas living room inspiration modern boho old windows one hour diy One Hour Project one room challenge Organization Paint Colors Sherwin Williams slat wall two story foyer vintage