The Ultimate Project You Don't Want To Miss
NEW PROJECT ANNOUNCEMENT!!!
NEW PROJECT ANNOUNCEMENT!!
Did you hear? I have a NEW PROJECT ANNOUNCEMENT!
---
Sherwin-Williams recently announced their 2021 color of the year, Urbane Bronze, SW 7048!
AND GUESS WHAT???
They asked me to do a project with them featuring this amazingly beautiful color!!
Now imagine..
The BEST – SLAP HAPPY – FIST PUMPING – SHRIEKING SQUEEL – you have ever heard.
Yeah. That was totally me when I said YES to this partnership.
---
I digress.
By now you know how big of a fan I am of Sherwin-Williams.
Their paint and colors encompass my entire home and nearly every design clients home as well. The paint is just that good!!
You can take a peek at my very first collaboration project with Sherwin-Williams in THIS POST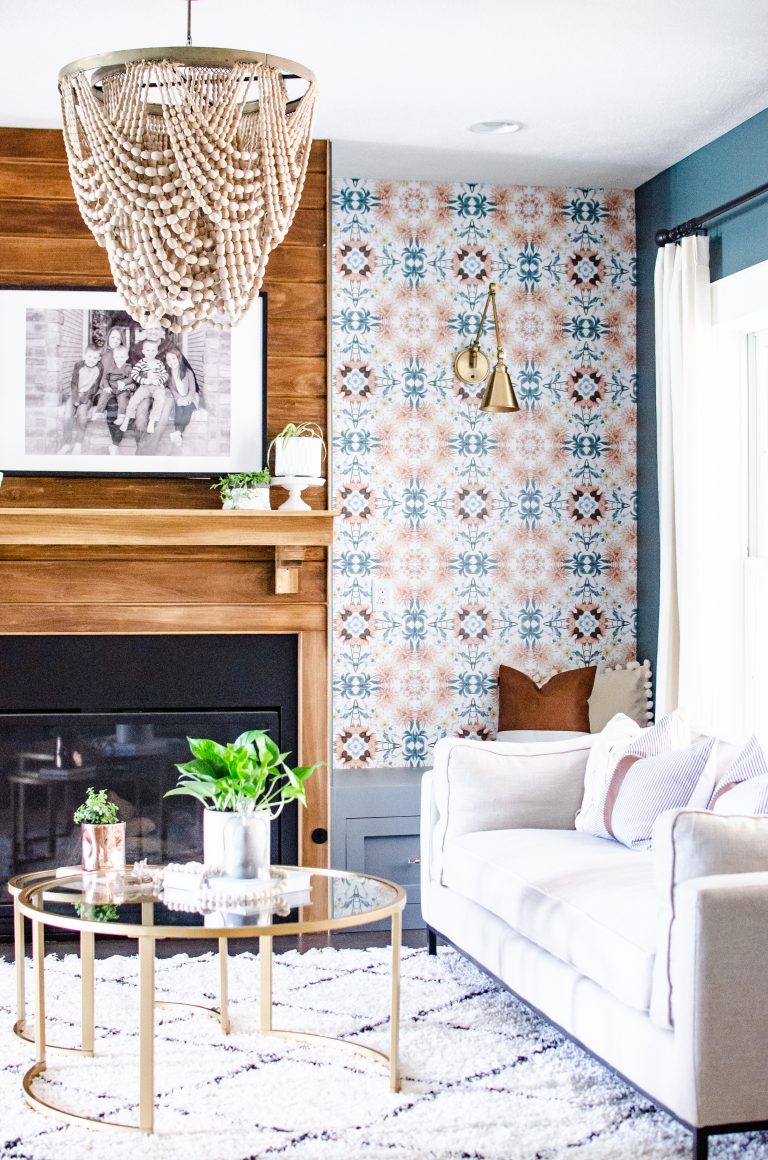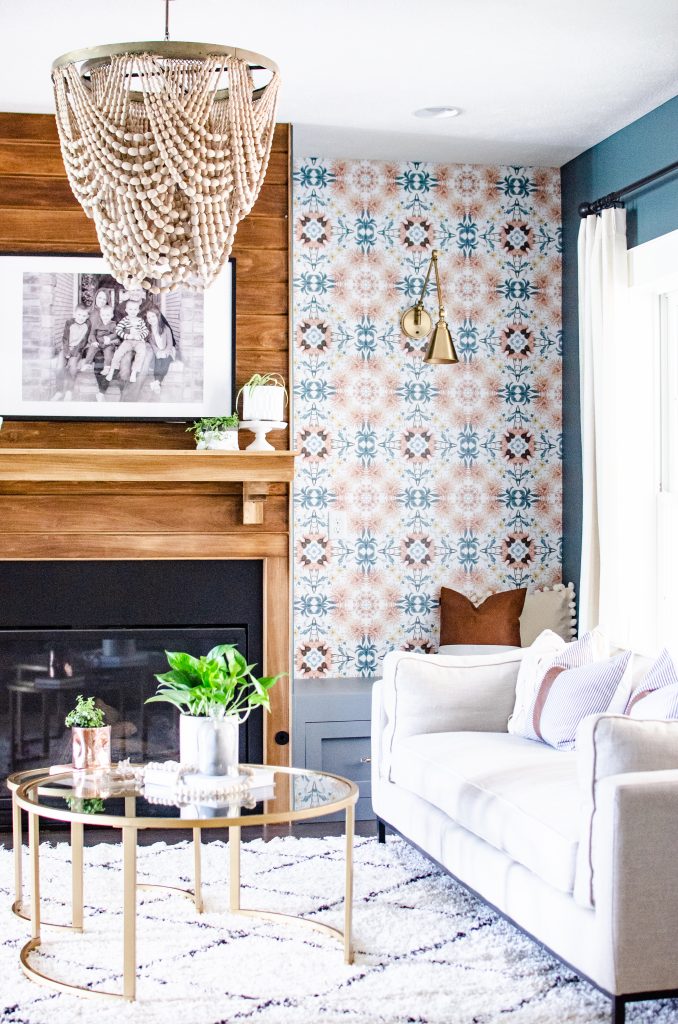 ---
What Space Is Getting A Makeover?
I'm so glad you asked!
For the next two weeks (yes, my timeline is that tight) I will be tackling the Master Bedroom!
This room has been ignored for far to long. It has become an assortment of random thrift store finds and bedding that is almost as old as our marriage! YIKES!
What Is Staying?
When we built our home I fell in love with the idea of doing a plank accent in the recessed portion of our ceiling. I decided to make it pop paining it a fun color! (Olive Grove, SW 7734)
To this day I still love the color, but the decor direction my home has taken over the past year has shifted the my design vision for this space.
The planked ceiling will be staying, but the color will be changing.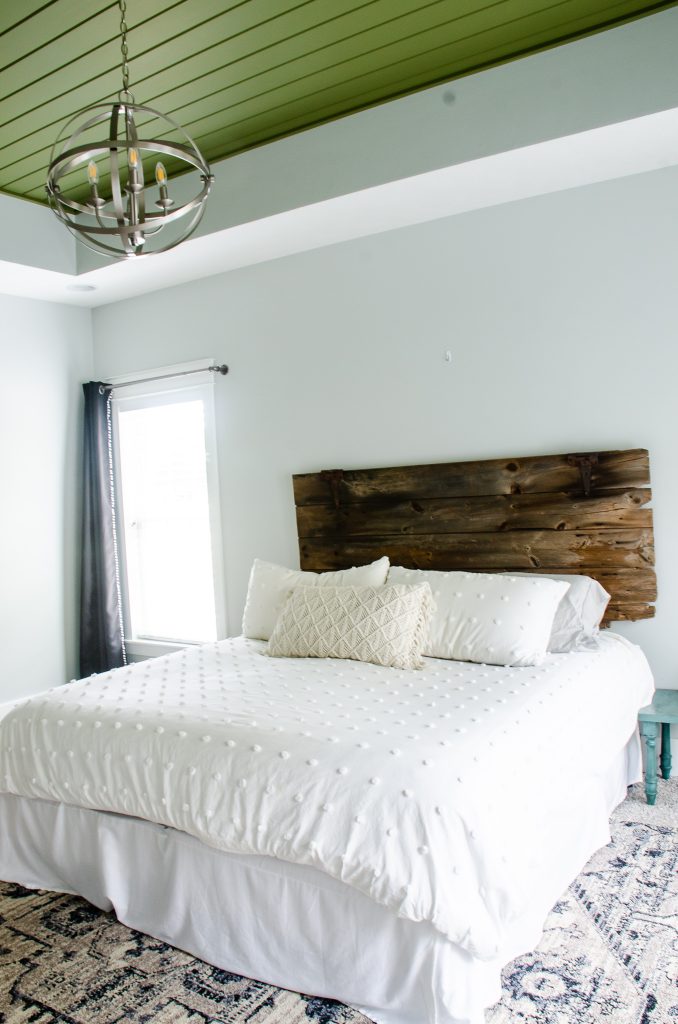 ---
Other things staying in this space:
The curtain rods. Although they WILL be moved up to the proper spot (the current location was an install miscommunication in the days leading up to moving in)
The bed frame. It's a simple metal bed frame, but it's sturdy and works well for what we need! Especially because I'll be making a major change in the headboard!
The exterior door color. All of our exterior doors, with the exception of the front and garage doors, are painted Tin Lizzie, SW 9163.
On the opposite wall of the bed are a dresser, TV area and a reading corner. This wall of the room will also remain untouched. (For Now)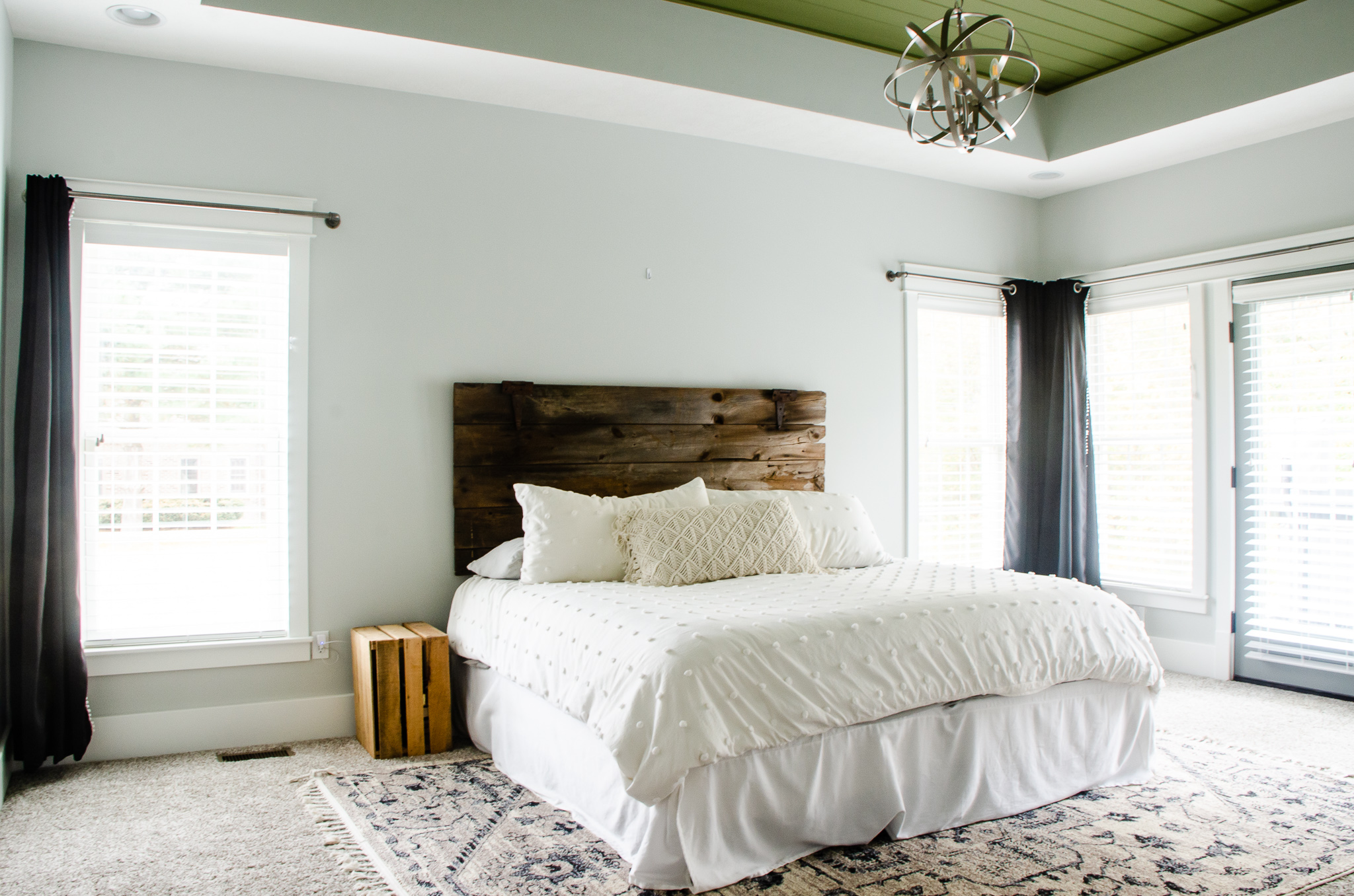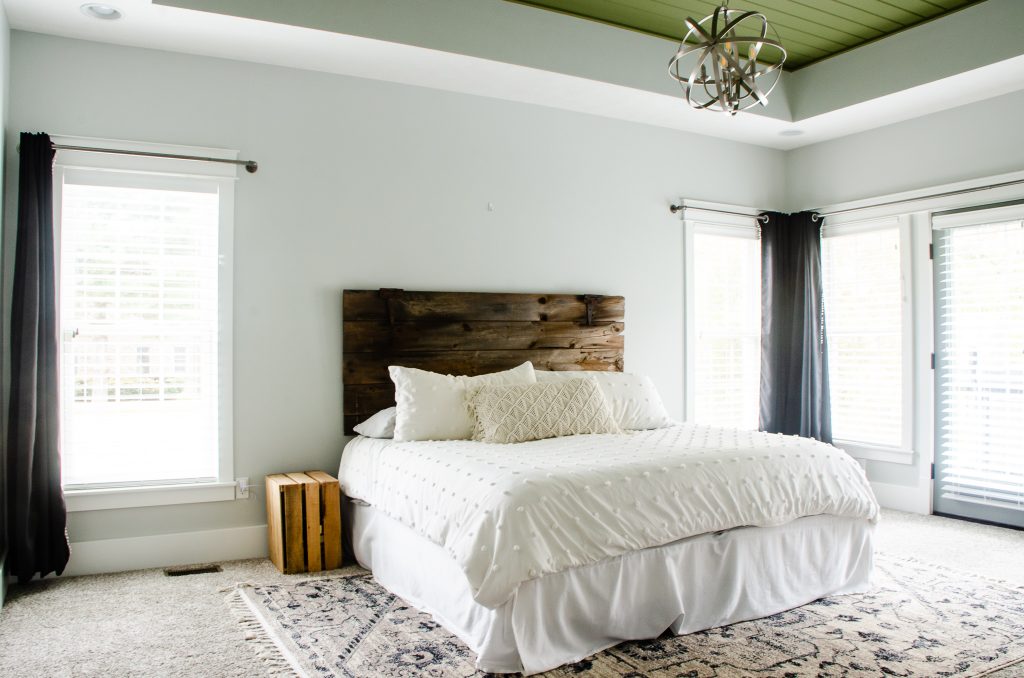 ---
The Design Board
I will be completely transforming our boring space into a sanctuary retreat for my husband and I to escape to at the end of a long day!
I'll be repainting the ceiling and walls.
Building a faux headboard with elements of color and nature.
New bedding. New lighting. A new rug.
I'll be adding functional pieces like [real] nightstands and ottomans at the end of the bed.
I'll finish the space with window treatments that remind us of the ombre mountains in the Valley of Fire, a large mirror to bonce light and houseplants! Because every space needs houseplants!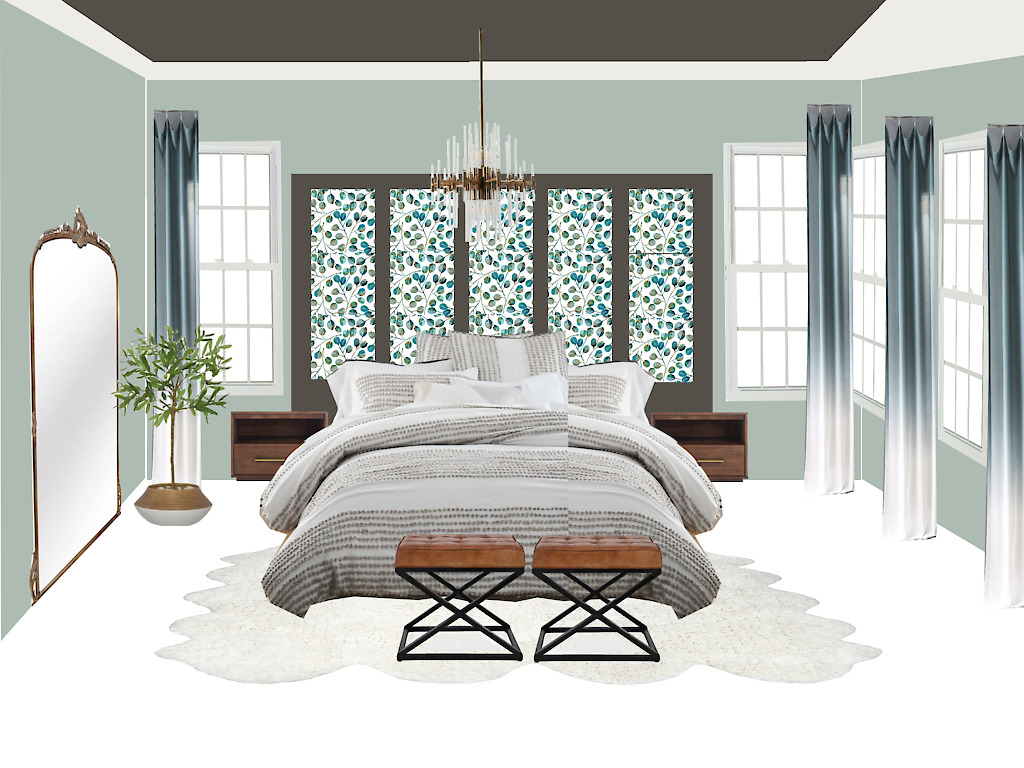 ---
Come Cheer Me On!
As mentioned earlier, I have TWO WEEKS to complete an ENTIRE room makeover.
Can I do it? I sure hope so!
Make sure to tune into my Instagram stories these next few weeks as I bring you the fastest room makeover I have ever done!
I'm going to need as many cheerleaders as I can get!