The secret is out!! We bought a new home!
The secret that I have been keeping has been a long time dream of ours.
Well, maybe not this exact place but more of the general idea of owning a vacation home somewhere. Someday.
In a whirlwind of events these past few months, someday has become now and as of August 30, 2021 we are officially owners of a beautiful second home in Scottsdale, Arizona.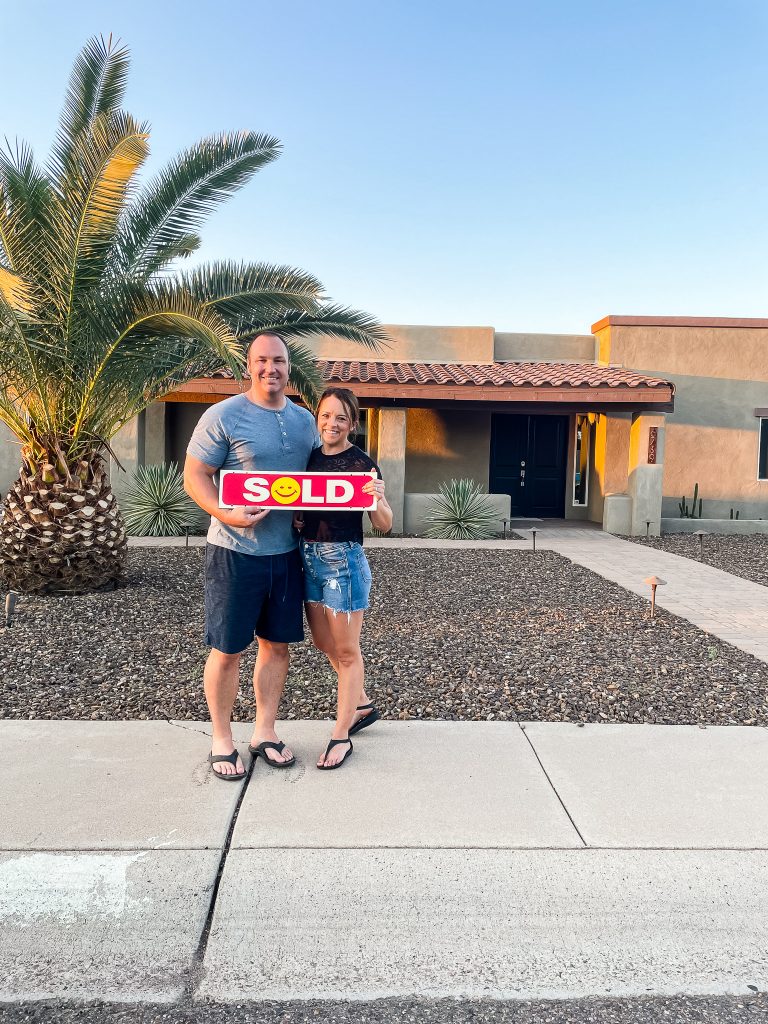 Well, It will definitely be beautiful once I get my hands on it over these next few weeks!
Our plan is to visit this home 3-4 times a year then have it pay for itself as a short term rental the rest of the time.
Im sure you have a LOT of curiosities and questions as far as what the house looks like, what my design plans are for it, and what seems to be the most burning question of all, WHY ARIZONA?
Some of the story I'll share with you today. Then over the course of the next few weeks ill share more of the thought process that has gotten us here and take you on the crazy journey of turning this neglected house into our home away from home.
So hold on tight and make sure to tune in to Instagram stories. These next THREE WEEKS are going to be absolutely crazy!
THE MAKING OF A (VACATION HOME) DREAM COME TRUE: PART ONE
When Tommy and I first were married we made a pact that we would allocate a lot of our extra money to travel.
We were eager to see the world and never desired to visit the same place twice.
That remained true, until the first time we visited Arizona together..
How our first trip to Arizona came to be
We stumbled upon this trip on accident. We were at a yearly charity event in our town (Dancing With The Stars, ironically) when one of the silent auction items drew us in.
A week long couples getaway at someone's vacation home in Scottsdale, AZ. Equipped with two plane vouchers, a tour of Taliesan West (a Frank Lloyd Wright masterpiece) and a day of horseback riding at a local ranch.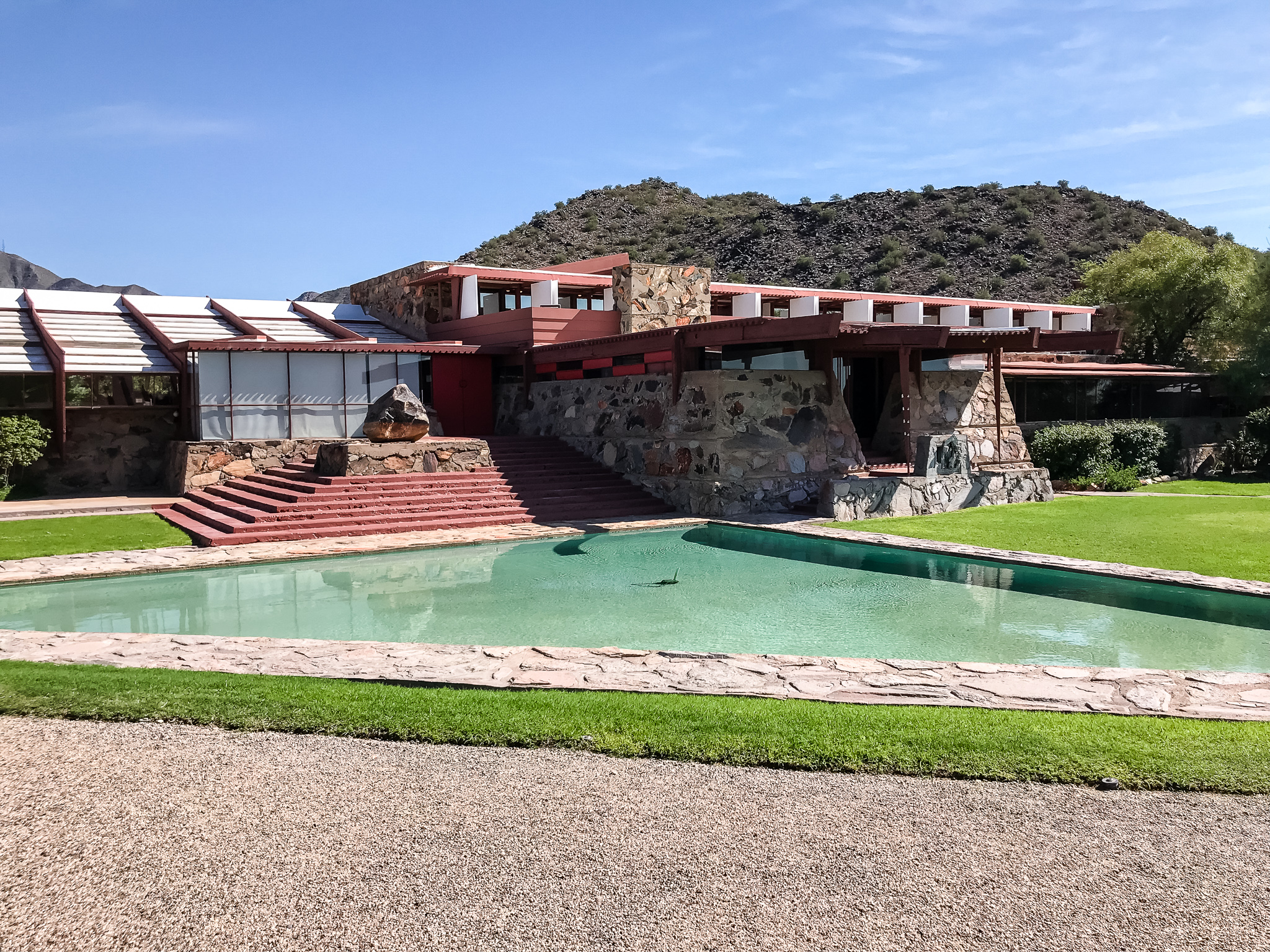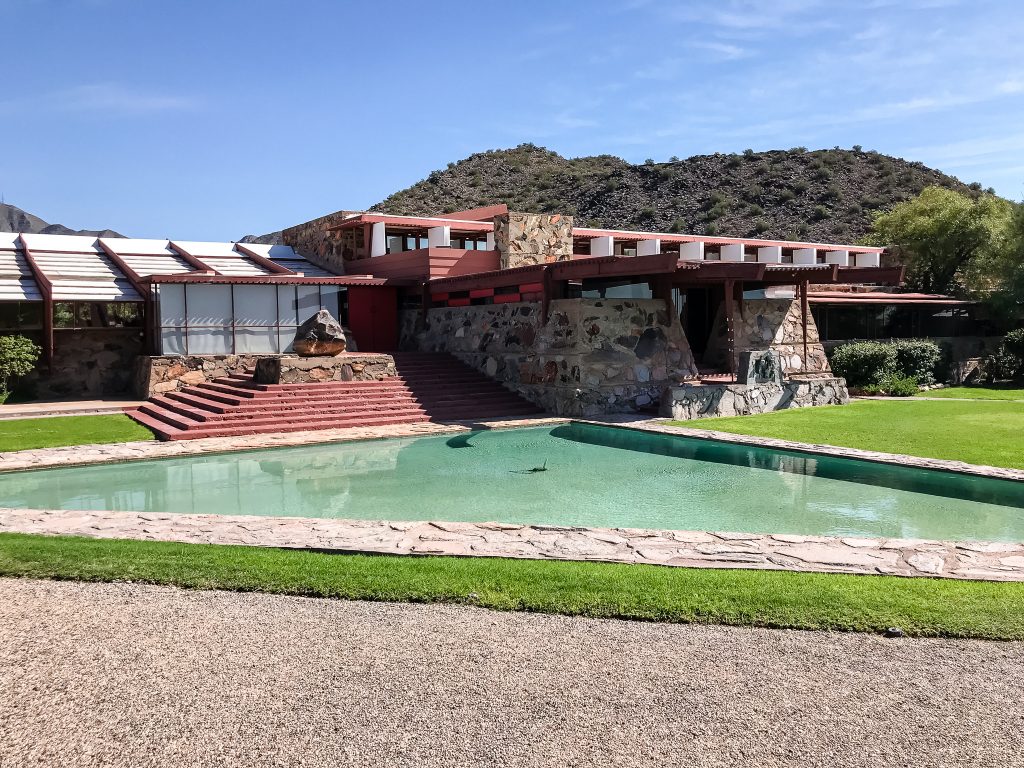 Our excitement grew and we placed a bid. After all, this was October 2017 and we knew that we were going to need some much deserved time away after the completion of our home that we were building at the time.
I honestly can't remember if there was a bidding war for this trip, but it didn't matter. We had travel money saved up and the more we bid the more the organization we were fundraising for received.
We went all in.
As you can probably guess we ended up winning the auction and going on the trip the following year.
FALLING IN LOVE WITH SCOTTSDALE, ARIZONA
This wasn't Tommy's first time to Arizona (he played minor league baseball and spring training was in Tucson) but it was definitely mine!
We flew into Phoenix around our anniversary in 2018. The house we stayed in wasn't our style, but it was cozy and spacious. It was centrally located and it had a pool. We couldn't have asked for a better spot!
After our excursions were booked we planned on filling the rest of our days trying a few popular trails and doing a day trip to Sedona and the Grand Canyon.
Related: Best Things To Do For A Couples Getaway In Sedona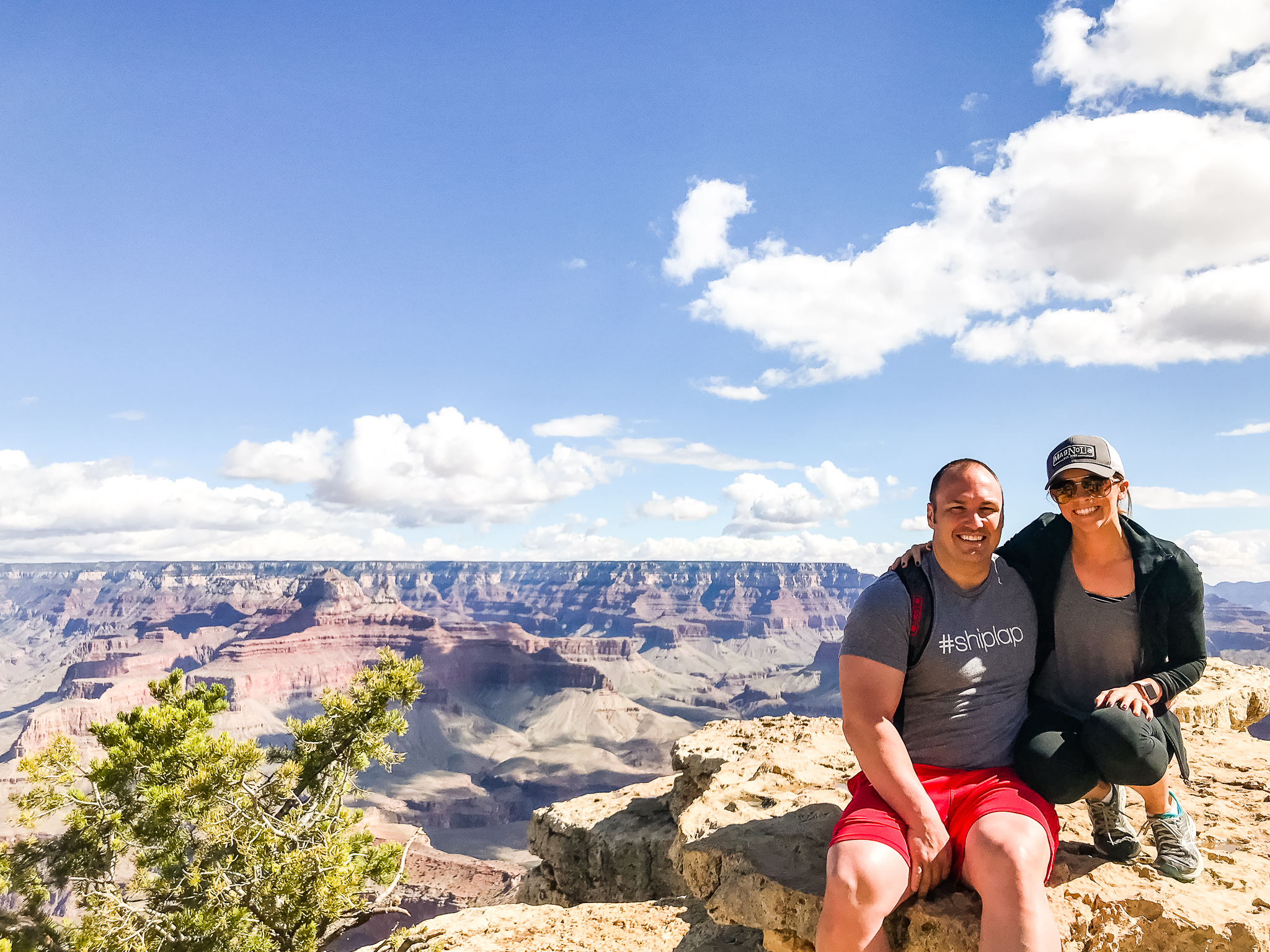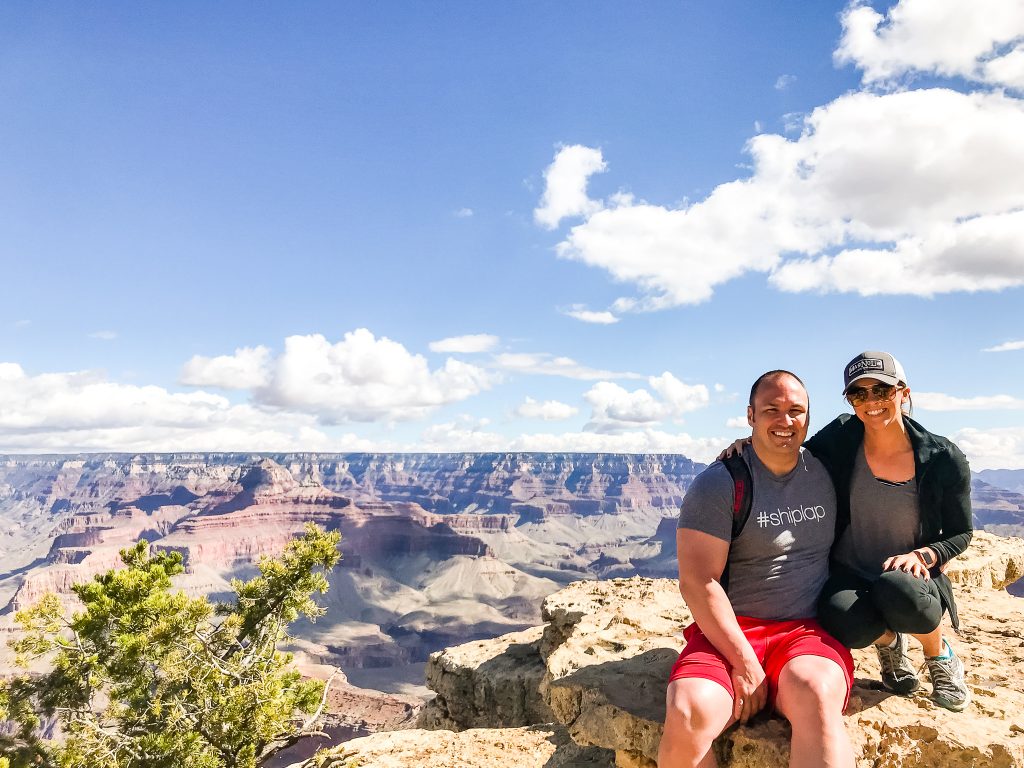 Before we left on the trip I connected with a girlfriend from college who I knew lived in the area and we planned on hiking PInnacle Peak together and going to dinner so the hubby's could meet.
The trip was a dream. Not only because it was the first time we had a vacation just the two of us after our youngest was born, but because we absolutely fell in love with the area.
We have never really been big "beach" people, the desert and mountains were much more fitting for us.
It also didn't hurt that we REALLY found a love for hiking on that trip. As a couple who has always struggled to find a hobby that we both enjoy, this was an added treat.
We couldn't stop commenting on how much Scottsdale felt like home, and by the end of the week we had decided for the first time ever that we would be back.
"This would be great place to retire someday," Tommy said. I couldn't have agreed more.
TAKE A VIDEO TOUR OF OUR VACATION HOME:
Hop over to Instagram where I've shared a quick video walkthrough of our home the first time that I saw it in person… It was for the home inspection and yes, I flew out solo!!
The first time my husband saw the house in person was at the final walk-through on closing day!!
More on that in the coming weeks…
Make sure to subscribe to my email list so you don't miss PART TWO. I'll be sharing the design boards for our Scottsdale home and how we made the decision to start searching in this crazy housing market.
SEE MORE POSTS ABOUT THE HAUTE HACIENDA!