What to Know Before Buying a Short Term Rental Property
Over the past 10 months, Tommy and I have received so many questions about what it's like to buy, own and manage a short-term rental property across the country.
Today we are answering ALL of the questions, talking about specific purchase numbers, and chatting about all of the little things that have come up since we purchased our Scottsdale home last fall.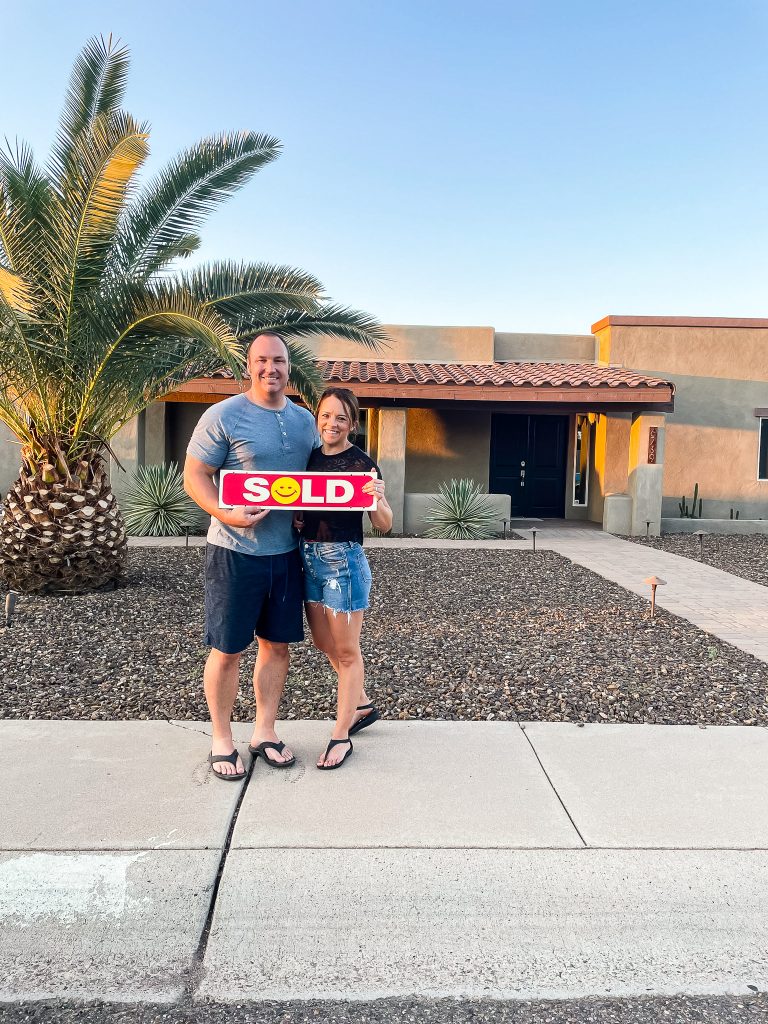 THE wait is over!
The Haute Hacienda is officially under NEW MANAGEMENT!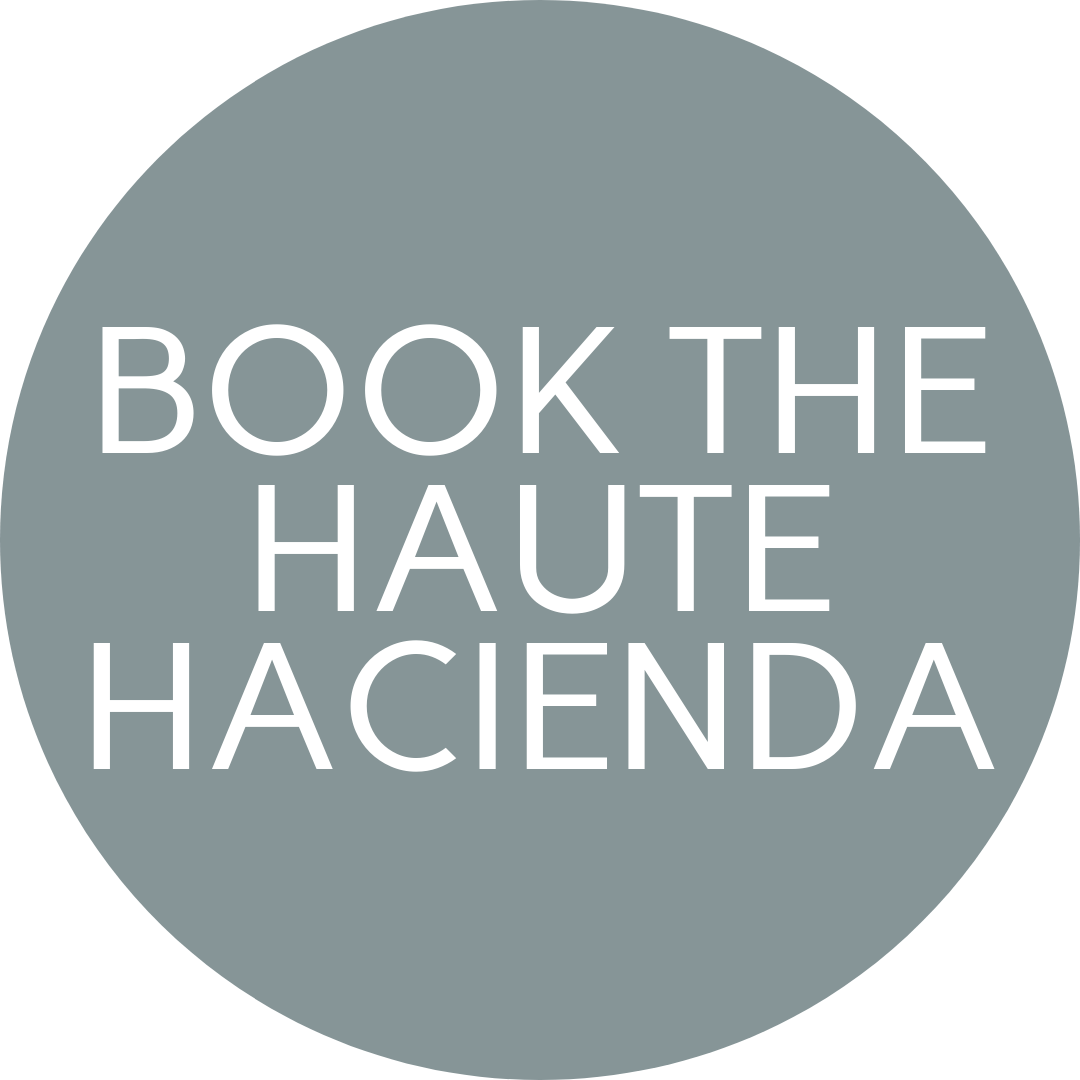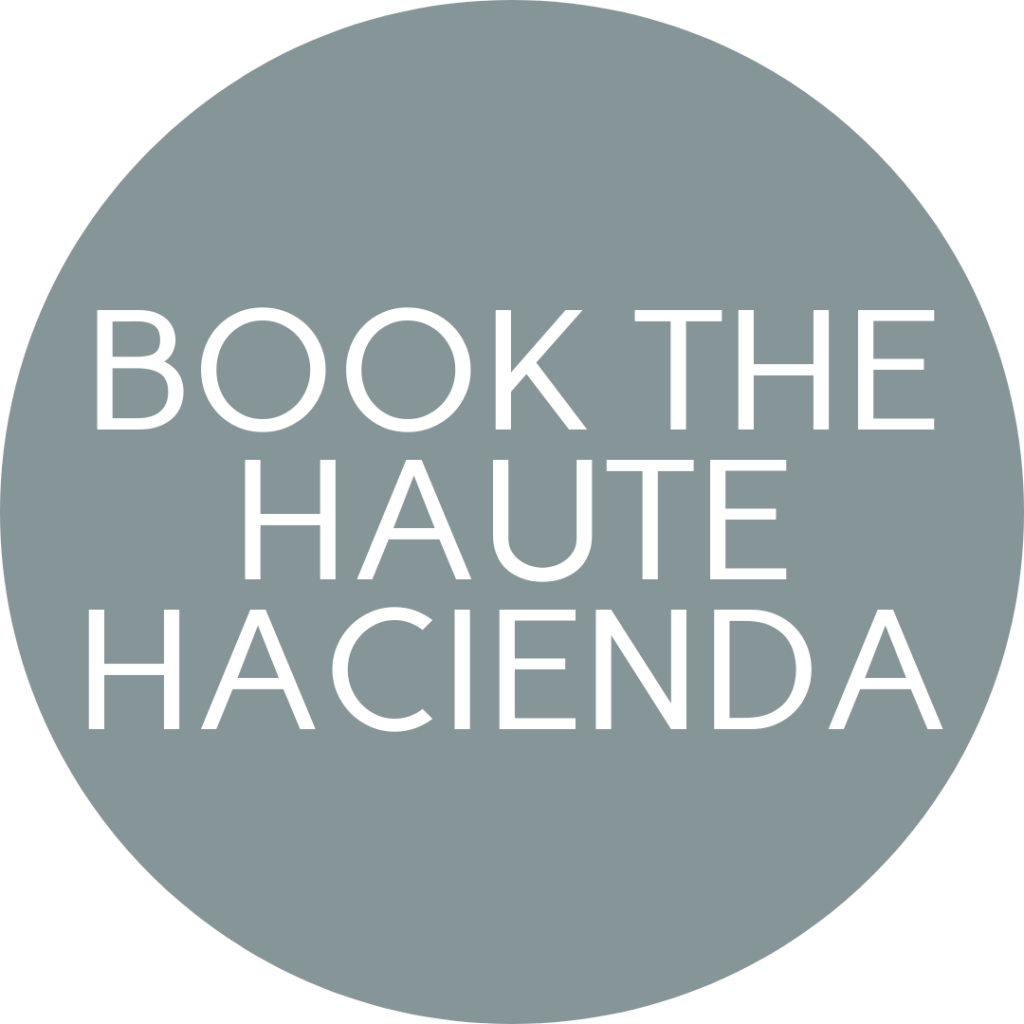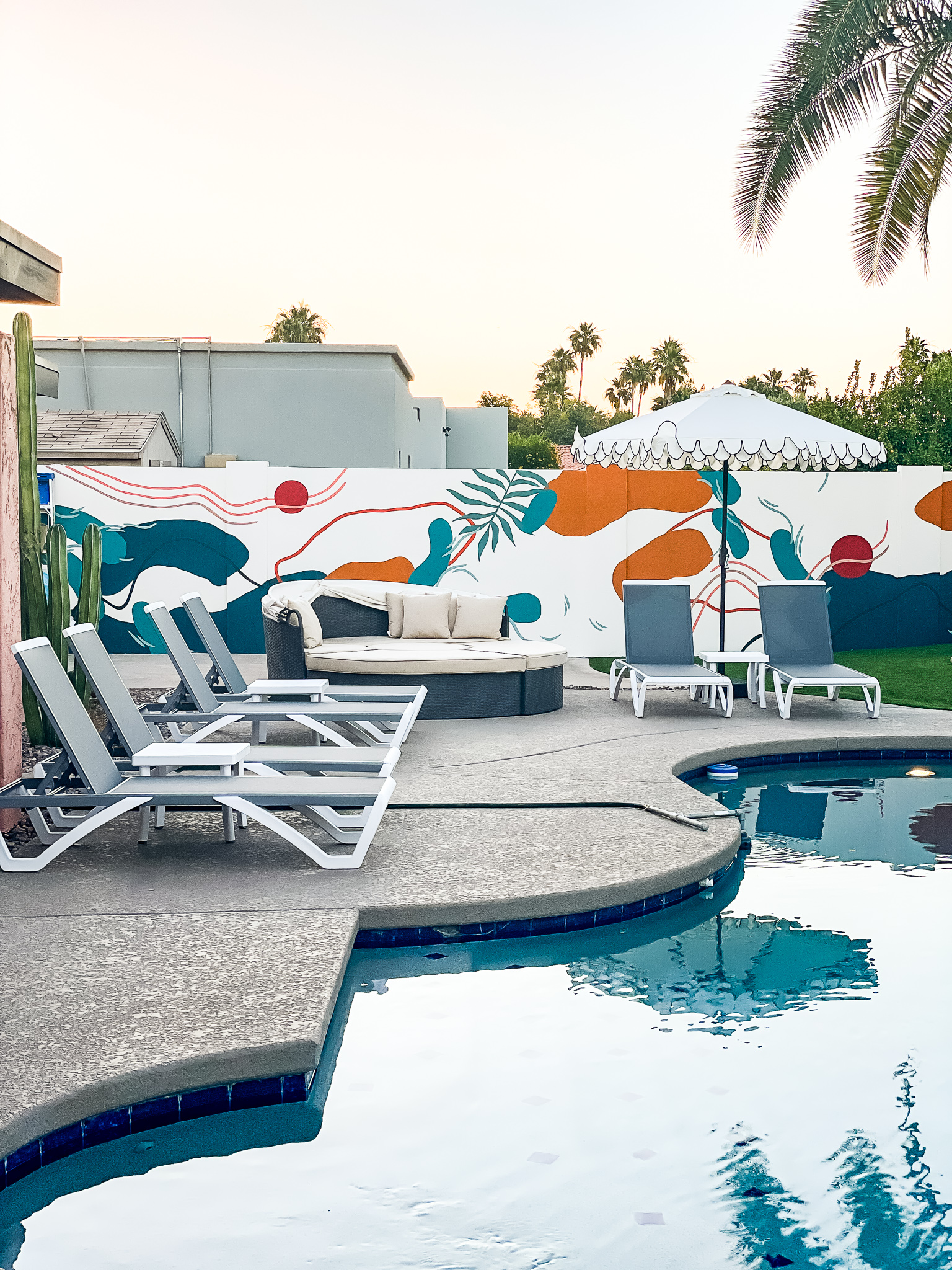 read our full short term rental story:
THE SECRET IS OUT. WE BOUGHT A NEW HOME!
watch our live Q&A from Instagram!
---
Your Short-term Rental Questions Answered
Why purchase a short-term rental property?
Aside from it being a good for our investment portfolio, we live in the Midwest. It's really common to retire and become snowbirds. (aka, travel to warmer climates during the winter.)
The snowbird dream was definitely on our bucket list. Then we thought., why wait? Why don't we just try to purchase something that we could go to as a family a couple of times a year and then rent out the home as a source of income when we are not there.
We have a family of six, so when we go on vacation and want to stay at a hotel, we almost have to get two rooms just to all stay comfortably somewhere. But with services like Airbnb or VRBO, we can find an entire home with enough bedrooms and space to all stay comfortably, for a fraction of the price.
After evaluating our finances, the decision to buy became a lot easier
So having our own vacation home that we can visit and also invite extended family and friends to join us and then also use it as a short-term rental property made a lot more sense.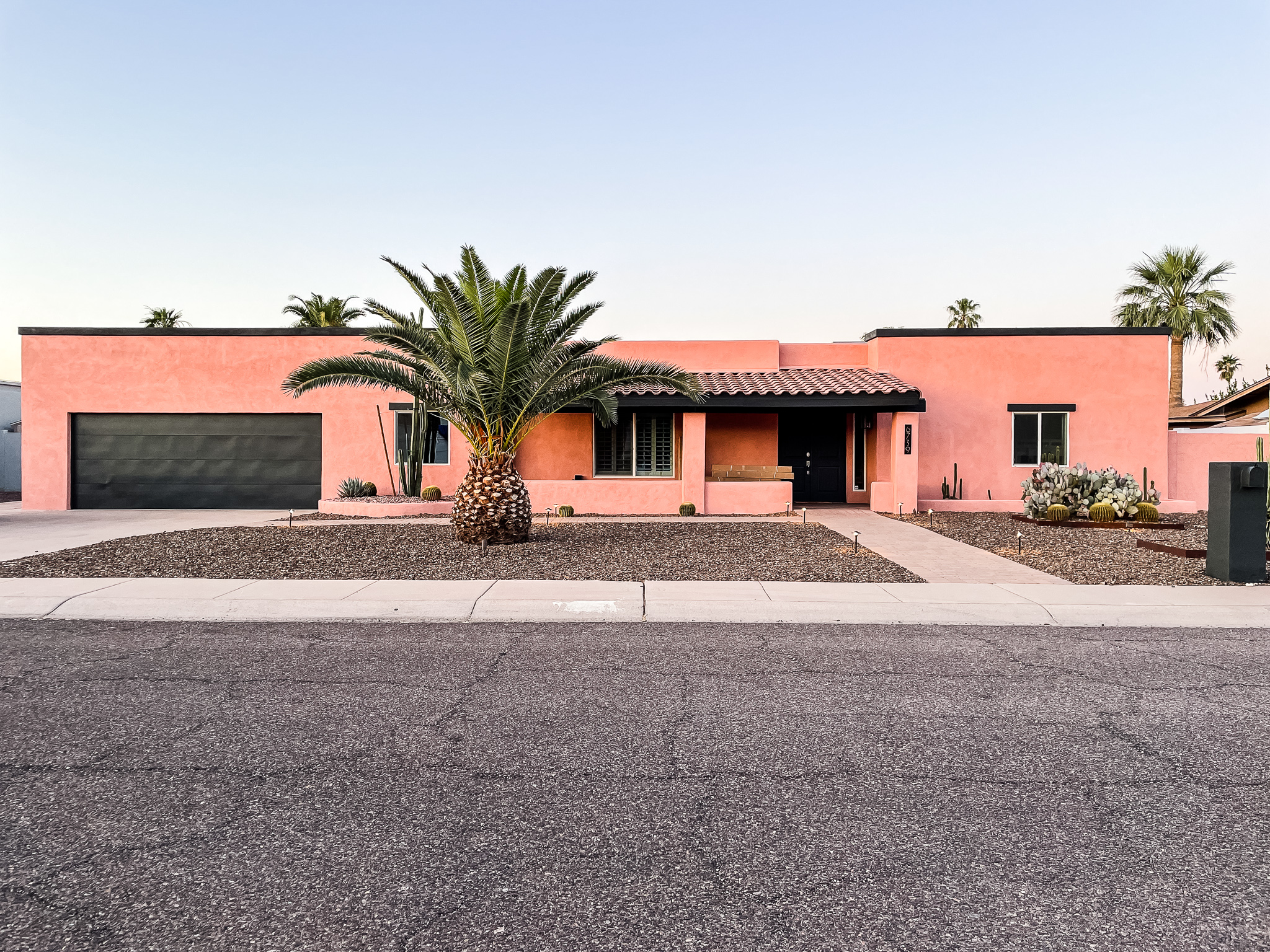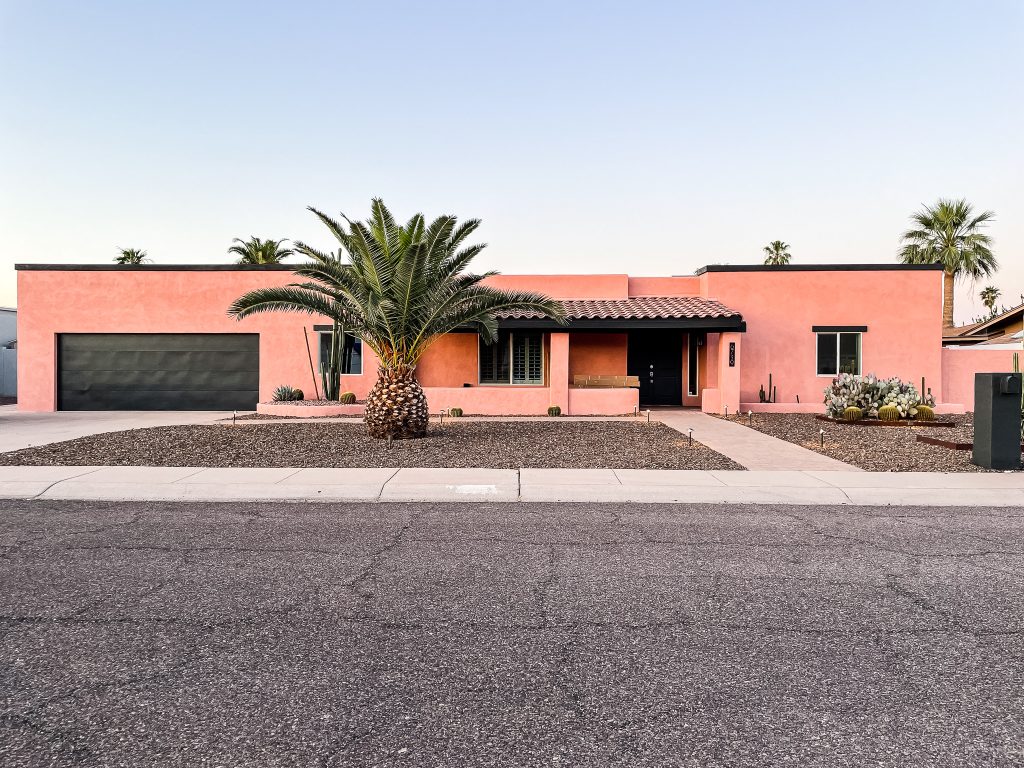 Why did you choose Phoenix, Arizona?
We are not typically the type of people that like to vacation in the same spot. In 2017 we bid/won a week-long stay in someone's Scottsdale, Arizona, vacation home in a silent auction. In that short period of time, we fell in love with the area.
Over the next few years, we found that we kept getting drawn back to the area for vacation. When we decided to start researching short term rental ownership last year, Scottsdale was the first place to come to mind.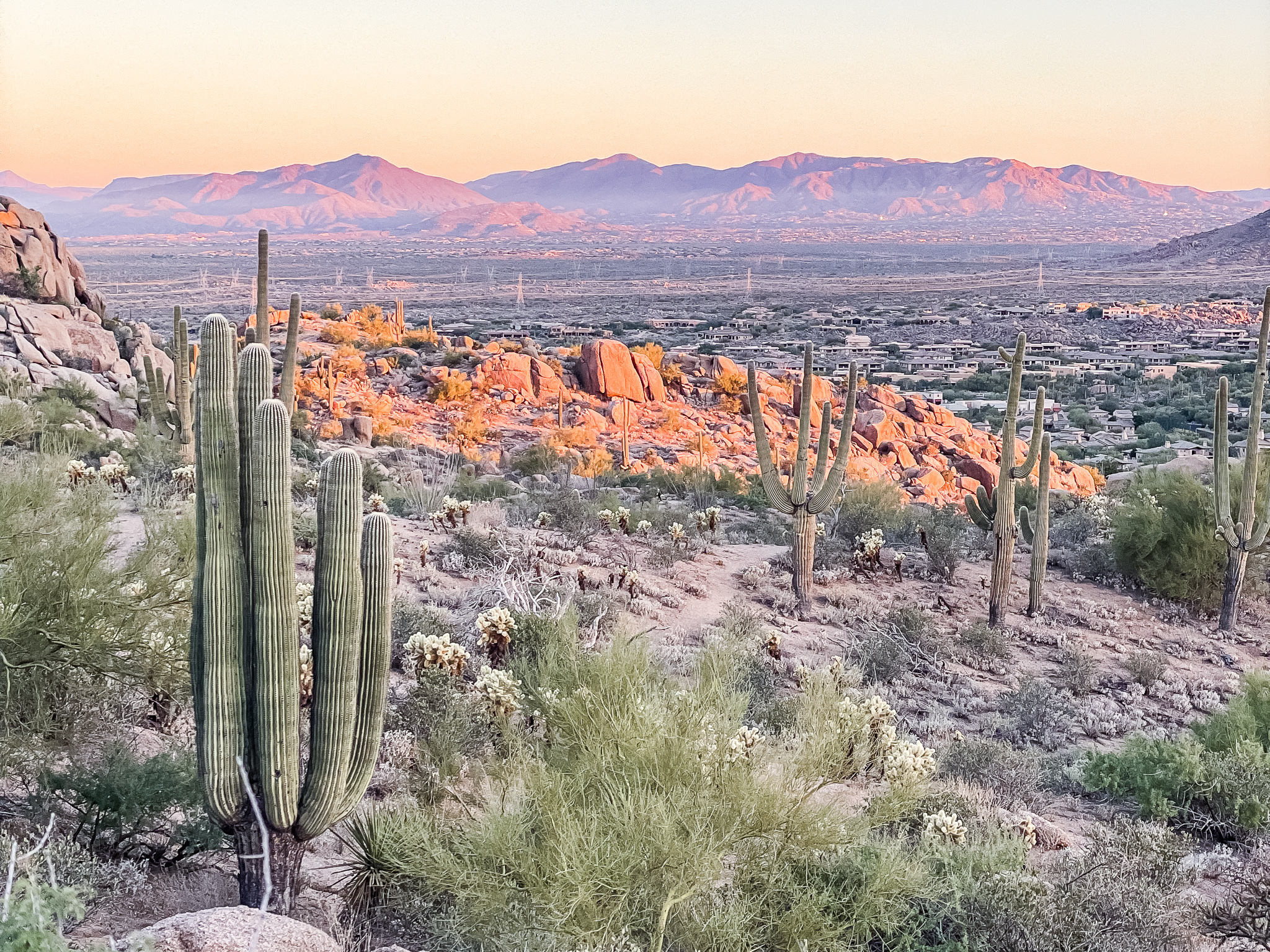 What should i look for in a short term rental?
Research is the most important starting point. Does the area you are looking in have enough draw to warrant the purchase?
You want a property that is not going to be vacant too often. Ideally, you want to be in a location where are you going to have some draw to the area or some events that happen there. Popular vacation areas will also help generate the income so that the property will pay for itself.
Some of the big annual events that draw guests to our property include, THE PHOENIX OPEN, the BARRET JACKSON CAR AUCTION and CHICAGO CUBS SPRING TRAINING
Does the rental income pay the bills?
Yes, but it definitely depends on your specific situation. This home happens to be in an area where a lot of events are going on all the time.
The more we looked into it, the more we realized that we will likely never have a problem renting it out.
There may be other remote areas in the country that would be considered a good vacation spot. However, it might not have a high traffic draw where there are consistent rentals. All of that should be factored into the decision making.
Are you using a property management company?
Our experience with using a property management company has been the biggest learning curve. The short answer is yes – we use a full-service property management company.
In general, full service property management companies do everything for you. They charge 20 to 25% of the rent that you generate. The company that we're with currently charges 25% and the company that we're switching to at the end of June is going to be 20%.
It's important to interview

more than one

property management company to see what they have to offer.
We didn't do this and that was our mistake. We originally went off of a referral. At first, it felt easy and streamlined, but there were a lot of red flags from the beginning. We immediately felt that we had made the wrong decision. Within 2 months we were shopping around for a new company.
Originally, we went with a nationwide company and immediately felt like we were a small fish in a big pond.
This company has hundreds of properties in the immediate area and we didn't feel like our home was important. Every time that we would go back to visit, we would find new issues that hadn't been addressed.
Moreover, we were told that any expense that was over a $200 threshold would be consulted with us. Within the first month, we received a bill for a thousand dollars because our hot water heater broke. We had no idea until the bill arrived.
Those are the kinds of things that we're like, hold on, what is happening here? Why are we getting these bills that we don't know about? They would say they were communicating with us, but then we didn't have any text messages or emails from them.
not all property management companies are created equal
During this time I started listening to a short-term rental podcast because even though we weren't managing the property, it was still important to me to learn all of the different factors that went into managing our property.
I went into the podcast thinking, oh, I want to learn more about how I can design this home better, but I ended up learning a lot more about the ins and outs of the management of it and how important hospitality is.
There was a guest on the podcast who was actually a small boutique short-term rental company and they did management in the Phoenix/Scottsdale area. I listened to her on this podcast and I really liked the things that she had to say and it resonated with me so much better than our experience with our current company.
When we talked to this new company, we asked all these questions that we had and we felt like we were being heard. We felt like our home would be taken care of by this new company in a way that we would want our home to be taken care of if we were doing it all ourselves. She also cared about the design of the home just as much as I did.
More boxes were being checked, and we loved the personal relationship aspect. I can just send her a text message and she'll text me back within like 5 or 10 minutes and over the past couple of months, we have actually become really good friends. So we feel like this is going to be a good move for us.
What does the process look like to switch property management companies?
As of June 26th, 2022, (this coming Monday if you are reading this post when it comes out) our contract is finally up with our old management company. We had to give them a 90-day notice and we also had to fulfill all of our current bookings before we could have an end date. When we decided to make the switch back in February, most of our bookings were going to be done at the end of June.
We did have a couple of bookings in the fall, but it was worth it to us to pay to have the fall bookings moved so we didn't have to wait even longer. We had to pay close to a thousand dollars for each booking, but we needed to get out.
How did the loan process for a short-term rental differ from a regular conventional loan?
When you are buying a residence that you're going to live in, that's called an owner-occupied loan. The terms are generally more favorable and you can generally qualify for very little to even no money down depending upon what your circumstances are. When you're living in the home, the terms are a little bit more than lenient.
When you are buying a non-owner-occupied property, the terms are a little bit more strict because they want to make sure that they cover their bases – that you can still afford the loan in the event of some worst-case scenarios. All of that factors into what you're going to be able to qualify for and what rates are going to be able to qualify for it.
the process is a little bit more stringent.
You're going to your loan officers, whether you are going through a typical bank or a credit union or a mortgage broker, they're going to ask for a little bit more, and they'll scrutinize your credit report a little bit more. You won't get the lowest interest rate that you could see if you Google'd "what's a 30-year fixed loan?". You'll have to put more of a down-payment down.
And depending on the area that you're looking in, like we were looking at Scottsdale, there are also some other factors to consider because there are limits on what is called jumbo loans, or mortgages that are above a certain threshold. These vary depending upon the area of the country.
At the time that we bought this home, any mortgage over 575,000 was considered a jumbo loan.
More-so, it was only allowed to get a jumbo loan if you have less than three mortgages. Well, unfortunately, we already have other rental property in Indiana, and we have a lot more than three mortgages.
Since we couldn't qualify for a jumbo loan we had to bring a lot more money to close. We purchased the Scottsdale home for $800,000 so we had to bring a little over $250,000 to close to make up the difference of the jumbo loan threshold.
The only other option we had was to go to a local bank and get all of our Indiana rental mortgages wrapped into one, which we opted not to do.
what is the cost of short term rental insurance?
So relative to homeowner's insurance on your principal residence, you're going to pay a little bit more. But there are options.
We've looked at both options – getting the insurance through just the normal insurance company versus the property management company. Most property management companies offer a daily insurance rate and you pay per day that it's booked. And so if your property is only booked for 20 days out of the 30, you only pay a daily rate for those 20 days that it's booked.
The daily rate is going to be a little bit more expensive than what you would have just paid like an annual fee, but it's a little bit more convenient. The daily insurance rate covers all the liability, so when you have things that go missing, you can file a claim, I would say relative to a normal owner-occupied principal residence that you're living in, you're probably paying an extra 10 to 20% in insurance with the daily insurance rate.
What is the financial goal for your short term rental?
Because we want this place 15 years down the road when we retire, we're okay with subsidizing a little bit of it just to have a place for the future. Everyone's going to have a different motivation and everyone's going to have a different reason why they want a vacation home. For us, we were okay with it just paying for itself and didn't care if it made money.
Fortunately, when we read the numbers for our specific situation, not only was it going to make money but there was a very big buffer in that area for us to make money, so we could just continue to put money back into the property.
It also a great home base for my (Kera's) DIY/design work.
is a short term rental profitable?
Not only does it pay for the mortgage, but it also pays for the utilities, the pool guy, and the landscaper. Our rental income allows for those extra expenses, and it still has positive cash flow which we are using for even more house updates and projects.
Early on after making our purchase, we had a leak in the roof and unexpectedly needed to get a new roof. Luckily, we had enough rental income in order to take care of the roof immediately.
For the house that we purchased the peak months of the year (mid-January to mid-April) are the highest income months.
During peak months, one week of rental can easily cover our entire mortgage payment for the month, plus expenses.
Popular events in the area (like the PGA tour) make this possible.
Is a short-term rental property a tax write-off or does it help you in any way tax-wise?
You never want to get into any investment hoping to lose money. That's kind of number one.
If we have profit from an investment, we're going to pay tax on the profit. If we have a loss from the investment, we're going to take a loss on our taxes.
Since 2018, people who have just W2s can't write off hardly anything. But a short-term rental opens up the door to be able to take shared expenses.
For instance. As a short-term rental owner, it is imperative that I have a cell phone, right? If I'm a W2 employee, I can't write off my cell phone. If I have a short-term rental, I can take a shared expense and a percentage of my cell phone bill against that rental income, because that is necessary and ordinary.
There are other shared expenses as well like home office or internet.
Does it help you as a tax write-off?
What it does is opens up the door to be able to write off other expenses.
Does it help your tax return? That depends upon if it's making money or not. Again, you never want to get into an investment that will make you lose money.
If there is profit, there's going to be some tax.
The nice thing about rental income or passive investments or real estate is that you have what's called appreciation and depreciation. This can create what's called the 'phantom expense.' This is where you can still have positive cash flow from the investment, but actually not having profit on the tax return.
So, depending upon the situation, one could still have a loss on the tax return, but still have positive cash flow from the investment.
If you are going to get into short-term rentals, have a consultation with your tax professional. Go over what you think you're going to make in income from the property and find out what it's going to do to your tax situation.
There are so many different dynamics on the tax return that are affected by extra passive income.
I always encourage people to shop locally for their tax professionals. Look for a mom-and-pop tax professional because they spend their money in their community.
How do you address having your personal items in the home knowing that random people are staying there?
This is something that we really had to think about because it's still really our home. This is how we have handled it:
We have two areas in our home that are completely locked and unaccessible to renters. For example, our master closet. It's a good-sized walk-in closet that is climate-controlled. We put a lock on that door so that we are the only ones with access. This closet is where we keep all of our personal stuff – our Christmas decorations, all of our extra toiletries, personal laundry detergent and pillows and blankets, and our own towels. Anything that is only for us to use.
As far as other areas, we just had to be okay with renters using it.
We have a second locked storage closet in the back yard. That's where I keep all of my tools, scrap wood, and any small pieces of extra furniture that we may not be using. There is also a second washer/dryer installed in that area for our management company to use during turnover.
We hope this has helped!
We love answering your questions about short term rental ownership and hope this has been helpful. Please leave any additional questions in the comments and we will update this post as we see them!!


---
SHARE ON PINTEREST!