Best Things To Do For A Couples Getaway In Sedona Arizona
In need of a weekend away? I've rounded up all of the best to-dos for a relaxing, yet adventurous couple's getaway in Sedona Arizona!
I don't know about you, but 2021 has become a HUGE year of travel for our family.
After a year of crazy restrictions and lockdown, it feels so good to be able to hop away for a week-long vacation or quick weekend visit. In fact, this summer alone we have only been home for one weekend since school let out right before Memorial Day.
Our most recent trip is a yearly favorite for my husband and I. Every July my parents take the kids for a week of "PopPop and Nana Camp" and it's the perfect time for a getaway just the two of us. We didn't realize how much we needed it until we got there!
While the majority of our time is typically spent in the Phoenix/Scottsdale area of Arizona, this time we decided to do an additional two-night stay in beautiful Sedona, Arizona.
You guys had so many questions/requests for our itinerary when I shared some of our weekend adventures over on INSTAGRAM, that I decided to round up all of the best to-dos in one place.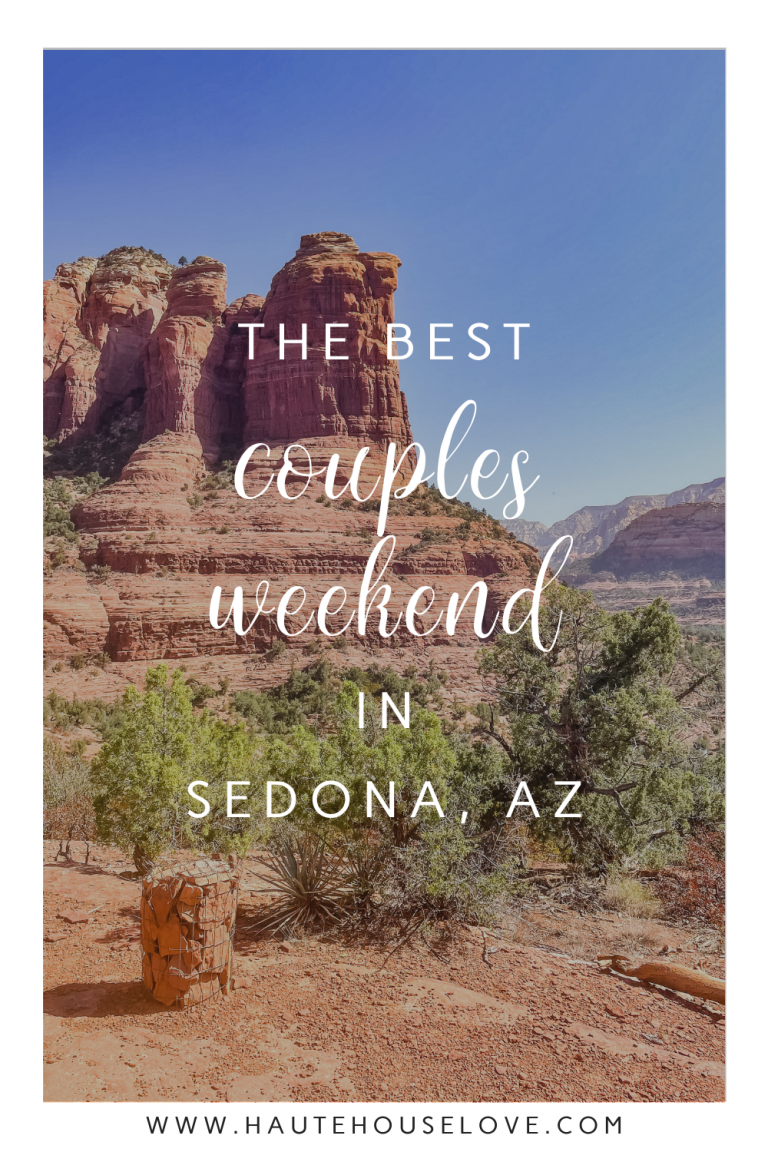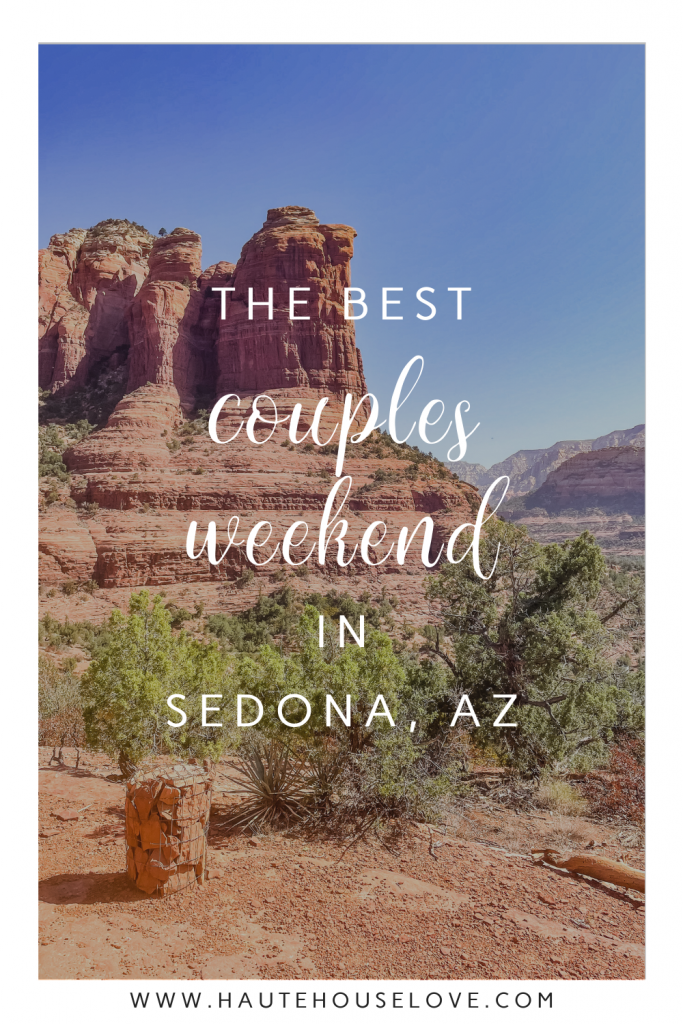 this post contains affiliate links.
WHERE IS SEDONA Arizona on a map?
Sedona, Arizona is a quick two-hour drive north of Phoenix. It's a desert town known for its incredible red-rock buttes, delicious wine, and amazing art galleries.
It sits about 4000ft above sea level and while still quite hot in the summer, the temps are a good 10-15 degrees cooler than Phoenix. Making it a great escape from the summer desert heat.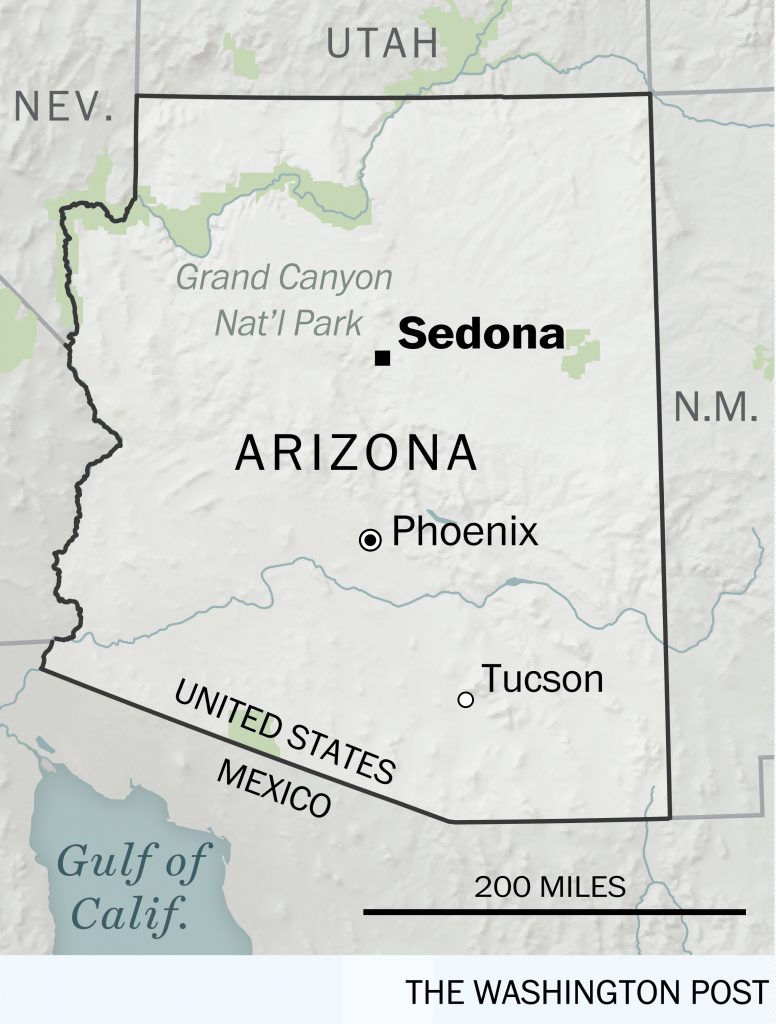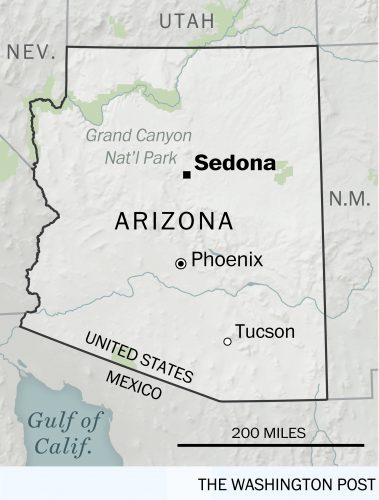 Best place TO STAY as a couple IN SEDONA
Our previous trips to Sedona have been quick day trips for hiking adventures, food, or wineries. Because we stayed just two nights we decided to splurge on a PRIVATE SPA PROPERTY that we found on AIRBNB.
EAGLE DANCER AIRBNB is owned by Iona and Huib. A wonderful couple whose love for serenity and romance is evident in every detail of their space. The privately-owned property boasts a main house, 4 private studio apartments, and a laundry list of luxury spa amenities.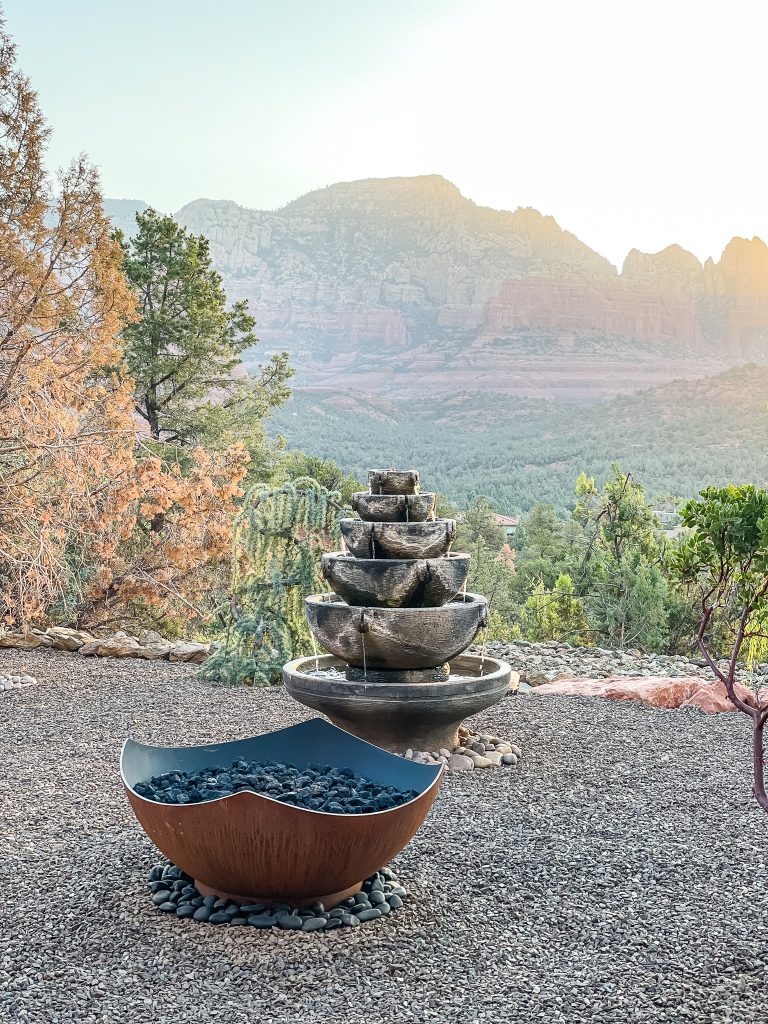 We awoke each morning to a romantic sunrise over the mountains, without even having to get out of bed. After enjoying coffee we started our day with a complimentary meditation session led by a local relaxation specialist.
Things to do from the property
Hiking is plentiful from EAGLE DANCER with 15 spectacular trails sitting right off the main entrance. We started with an easy trip to the summit of SUGAR LOAF TRAIL to capture spectacular 360 views of Sedona. Sugar Loaf is an easy 1.9-mile loop trail with 354ft elevation gain.
While quick, the trail is low in shade spots so be sure to bring plenty of water and wear protective sun gear. Other than our comfortable hiking shoes (that definitely aren't required for this one) we didn't need any more equipment than that.
In the heated summer months, it's best to hike in the early morning hours.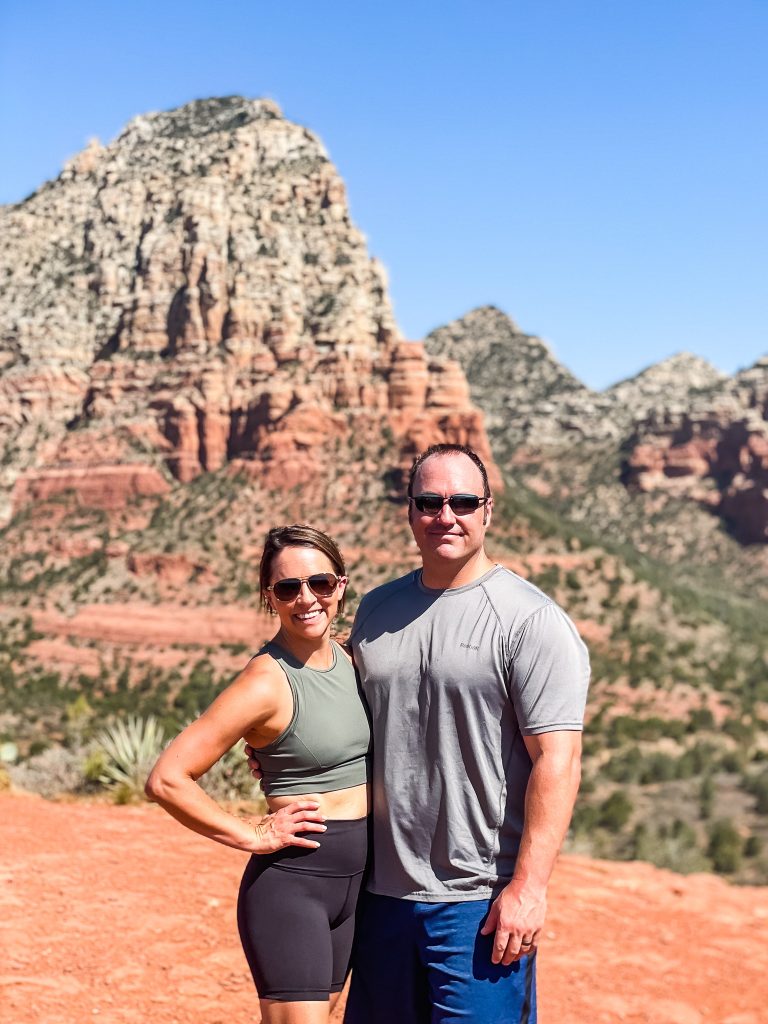 After our morning hike, Tommy snuck away to the property's saltwater pool and I indulged in an hour-long MYOFASCIAL RELEASE THERAPY session.
After lunch, a little shopping, and a much-needed nap we headed over to the main house for a candlelit wine tasting with an array of cheeses and Mediterranean appetizers. The owner, Huib, is a master sommelier so the evening turned out to be as educational as it was fun.
We were asked to have our phones put away for the tasting but I was able to sneak a few quick videos that you can see over in my SEDONA HIGHLIGHT over on Instagram.
How to spend a day in SEDONA, arizona
While this particular trip was our first time spending a few nights in Sedona, we have taken several day trips to the area as well. While the following list won't cover nearly a fraction of the things to do in Sedona, these are our tried and true favorites.
Hike the West Fork Trail
The West Fork Trail of Oak Creek is a 6.5 mile out and back trail located just north of Sedona on the Oak Creek River. Though the elevation gain is only 567ft the trail is considered moderate because the trail is sandy and it requires maneuvering across the creek via log or stepping stones. Creek crossings occur 13 times one way.
You will need to pay $5 for a one-day pass to get into the park and I would recommend arriving early to avoid the crowds.
This particular hike is the most beautiful experience as steep canyon walls and tall shade trees make up the backdrop. It's also the perfect shady trail to beat the Arizona heat.
While hiking this entire trail may not be possible for some, don't let that deter you! It is definitely worth it to take the trail only part of the way in. You will quickly notice swimming holes and incredible views around every corner.
The trail ends when the canyon walls close in and there is nothing but water in front of you. We chose to take our shoes off and wade forward another 1/4 mile to take in the peaceful canyon sites.
Fun Fact: I chose this exact spot (pictured below-left) to shoot a brand campaign for Enso Rings.
We needed a bit more equipment to make this hike comfortable since we were out for a good half day. Hiking shoes, moisture-wicking socks, a backpack with snacks, hydropack, and EXTRA socks were particularly helpful. I would also recommend a small towel and some sort of water shoe if you plan to wade in the creek.

As a safety precaution when hiking new trails, I keep the ALL TRAILS app ready to go on my phone to make sure we stay on course.
Visit a few stops on the verde valley wine trail
The very first time we went to the Sedona area in 2018 we went specifically for the Verde Valley Wine Trail. Verde Verde is one of Arizona's three major wine regions. This northern Arizona wine trail includes 22 wineries through Jerome, Clarkdale, Page Springs, Cottonwood, and Sedona.
You can visit the VERDE VALLEY WINE TRAIL website to locate a detailed map of the trail and to print off a trail "passport." Use the passport to collect stamps at each visited winery. When 10 stamps are obtained, simply upload your passport on the Verde Valley Wine Trail website. They do drawings every quarter to those who enter!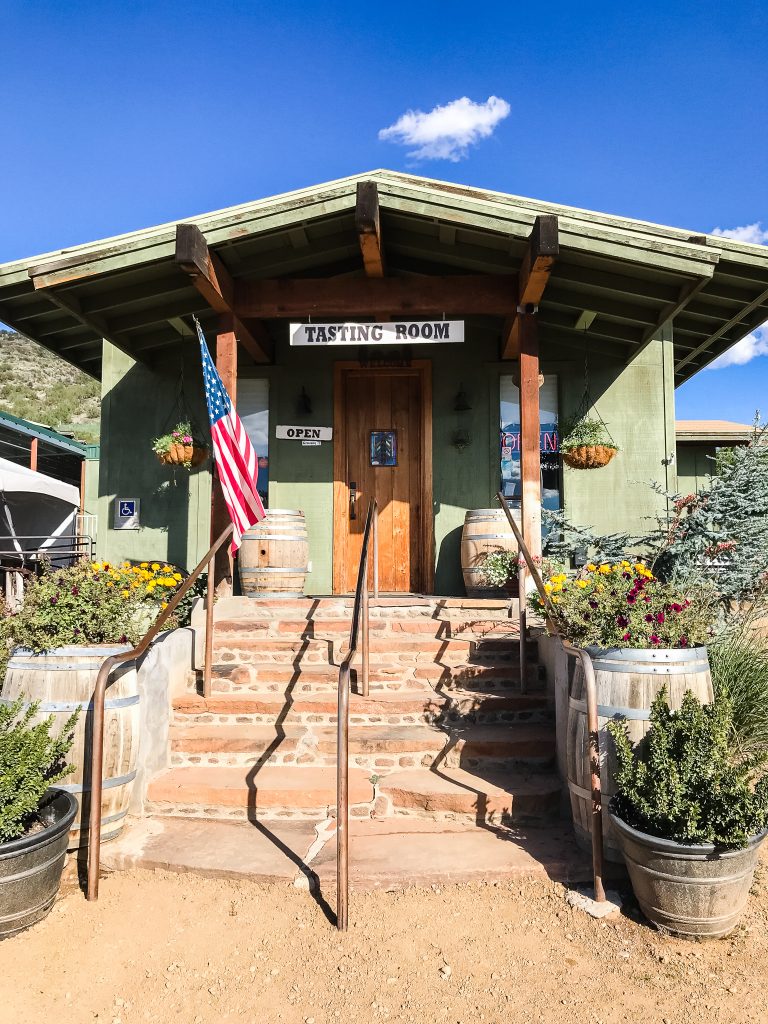 Take a day trip to the Grand Canyon
If you have an extra day on your trip I highly, HIGHLY suggest shooting up to the Grand Canyon. The south rim is less than 2 hours from Sedona. While many people camp there for several days, we found our 4-5 hour stay to be the perfect first-time experience.
I would highly recommend bringing hiking shoes if you plan to venture down some of the canyon wall. Also helpful is a backpack with water and snacks, and clothes for layering. (It can be chilly in the morning)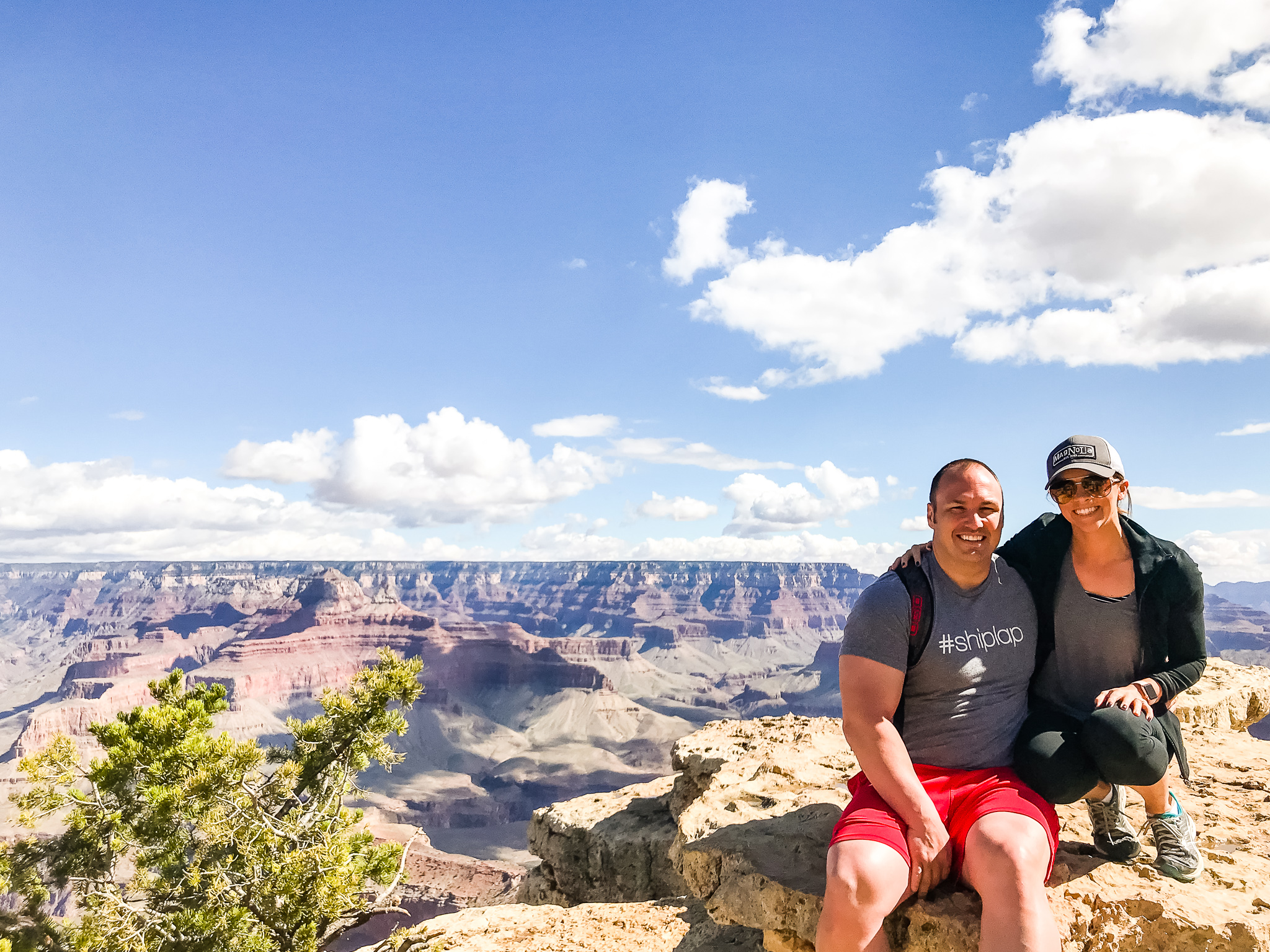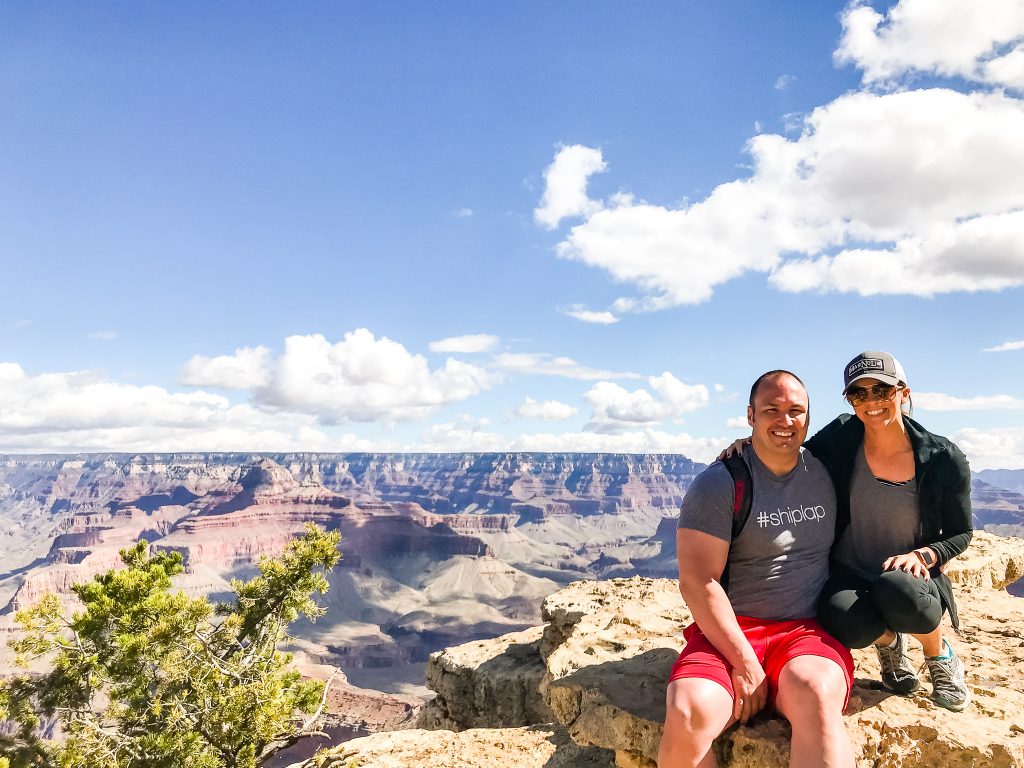 explore the shops at TLAquepaque arts & shopping center
A cute outdoor shopping center located in the heart of Sedona, TLAQUEPAQUE (pronounced T-la-keh-pah-keh) is designed like a traditional Mexican village. With plenty of shade to protect from the Arizona sun, Tlaquepaque is the most distinctive shopping area in Sedona. With 5 restaurants and over 50 small shops to explore, find stunning art and little gifts around each corner.
WHERE TO EAT (and sip) IN SEDONA, ARIZONA
PUMP HOUSE STATION & URBAN EATERY
By FAR the best stop for coffee and breakfast is the PUMP HOUSE STATION & URBAN EATERY. It's set up like a walk-up coffee bar with indoor, outdoor and front porch cafe-style seating.
With flavorful benedicts, fluffy omelets, and larger-than-life lattes this little quaint spot is a must-do on every Sedona trip!
The Pump House Station & Urban Eatery is open every day for breakfast and lunch and on Friday and Saturday for dinner.
HIDEAWAY HOUSE
If you're craving an amazing meal with incredible views of the Sedona Red Rocks look no further than the Hideaway House. Located in the heart of Sedona this relaxed Italian eatery includes three open-air patios, acoustic music, and a full bar. The Hideaway House is casual enough for your post-hike appetite or a cozy romantic dinner.
Our favorite menu items include the baked meatballs, Caprese Primitivo, and roasted peach & caramelized pancetta pizza.
EL RINCON
EL RINCON is an "Arizona Style" Mexican eatery located in the Tlaquepaque Arts & Shopping Center. Open since 1976, the family-owned business has been run by two generations. With the freshest ingredients and killer margarita, the restaurant consistently ranks among Sedona's best.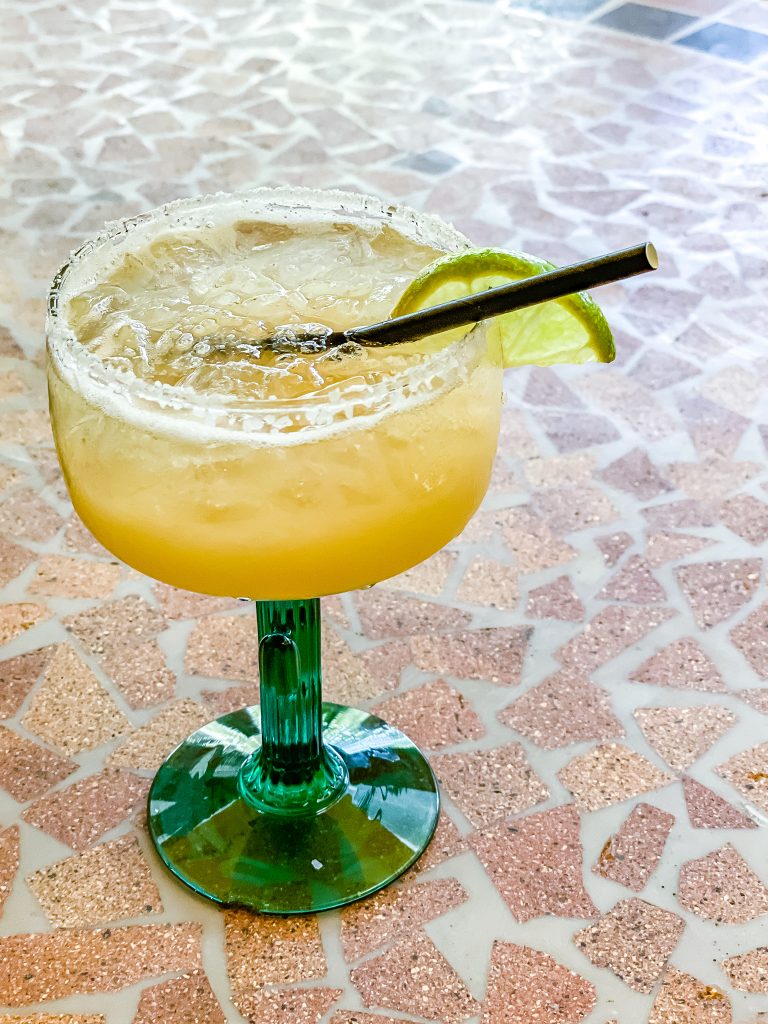 PAGE SPRINGS Cellars tasting room & bistro
One of the many stopping points on the Verde Valley Wine Trail is the PAGE SPRINGS CELLARS TASTING ROOM & BISTRO. Offering wine flights and a full menu of tapas, cheese boards, and brick fire pizzas.
They are a small batch winery, community-driven, and sustainability-produced. They have a live music calendar at the bistro and they currently ship wine (via their wine club) to 10 states.
Page Springs Cellars tends to get busy on the weekends. Luckily, they have parking attendants to help get your vehicle to a safe spot! If you have to wait for a table, be sure to enjoy the front patio or peruse the grounds. You will be so happy you did!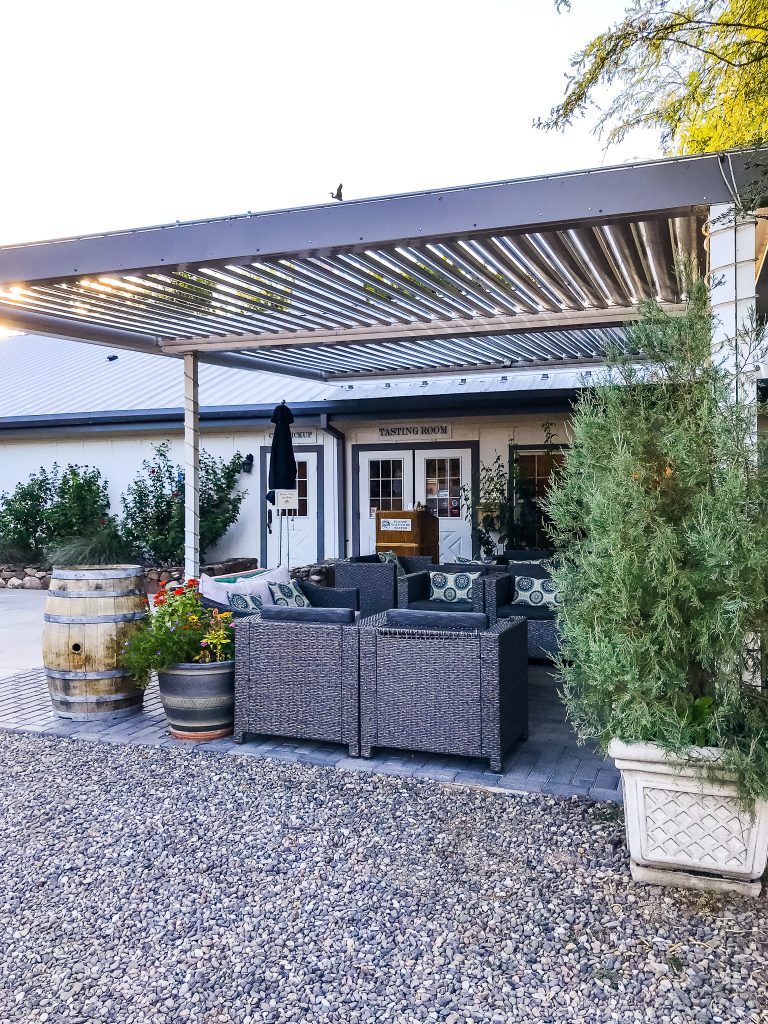 VINO ZONA
Ok, this place was one of my favorite wine experiences in all of Sedona. Quaint and personal, VINO ZONA customizes wine tastings to each individual palette. Located in the Tlaquepaque Art & Shopping Center this wine room exclusively serves small-batch Arizona wines.
The tasting is as educational as it is delicious as the sommelier shares the history behind wine with every pour. The selections change often so two visits will never be alike.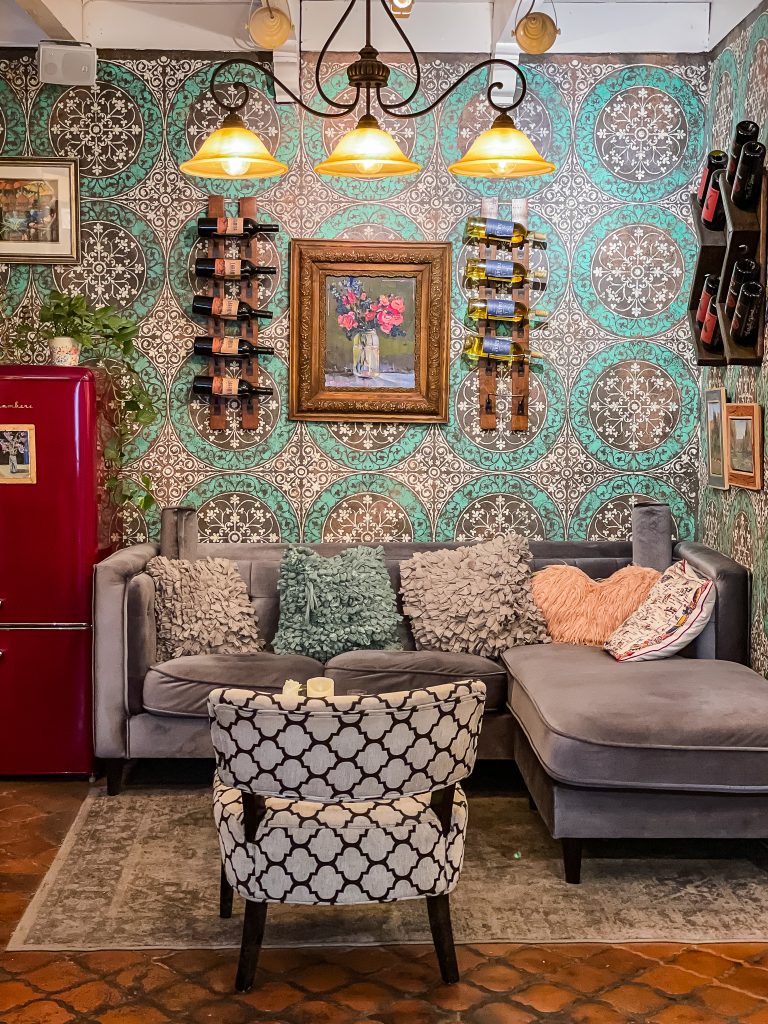 CAKE COUTURE
After a good meal and some shopping, I often get a hankering for something sweet. CAKE COUTURE is a cute little bakery located in the Tlaquepaque Art & Shopping Center. They offer classic desserts, cupcakes, and cookies with several gluten-free options. I highly recommend the lemon bar and the assorted selection of Macarons.
Are you ready to go to Sedona?
Let's face it. I barely brushed the surface when it comes to all of the amazing things that you can do on a trip to Sedona. Whether you are taking a couples trip, a friends trip or anything in between I hope you hit a few of the things on this list. Please let me know if you do!
Most importantly, if you do take a Sedona trip please let me know where else you explore so we can try them next time!
Happy Travels!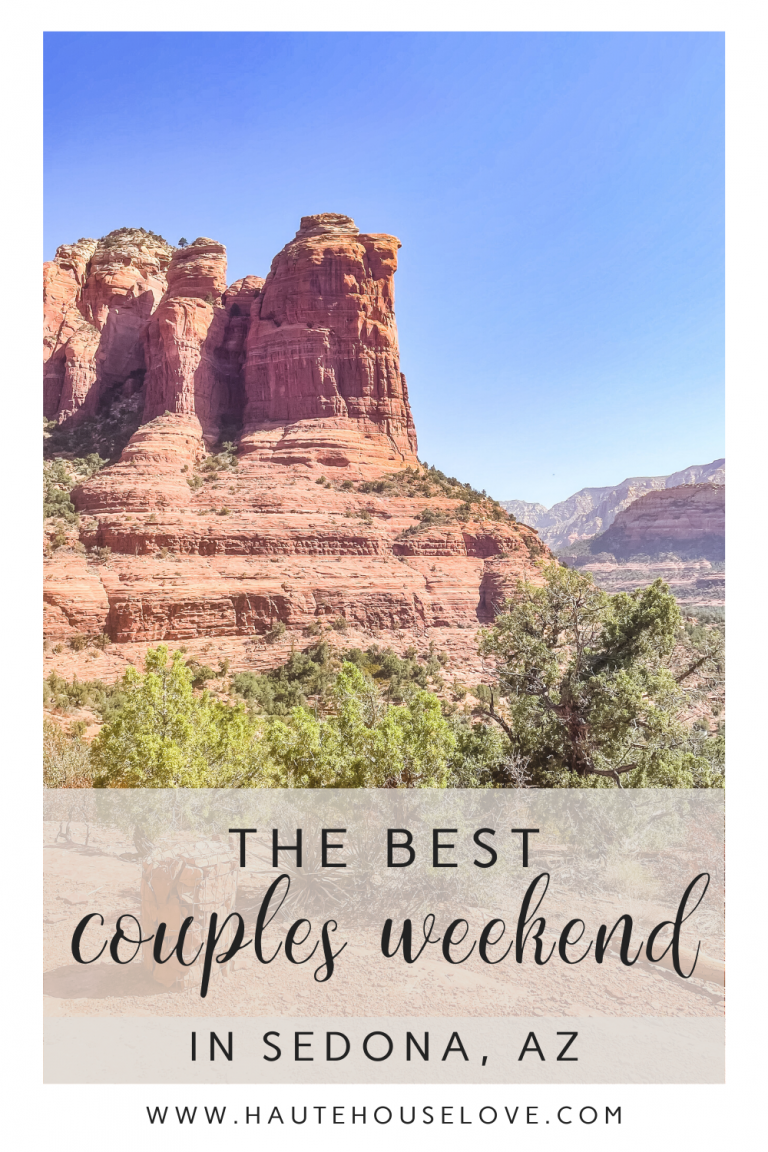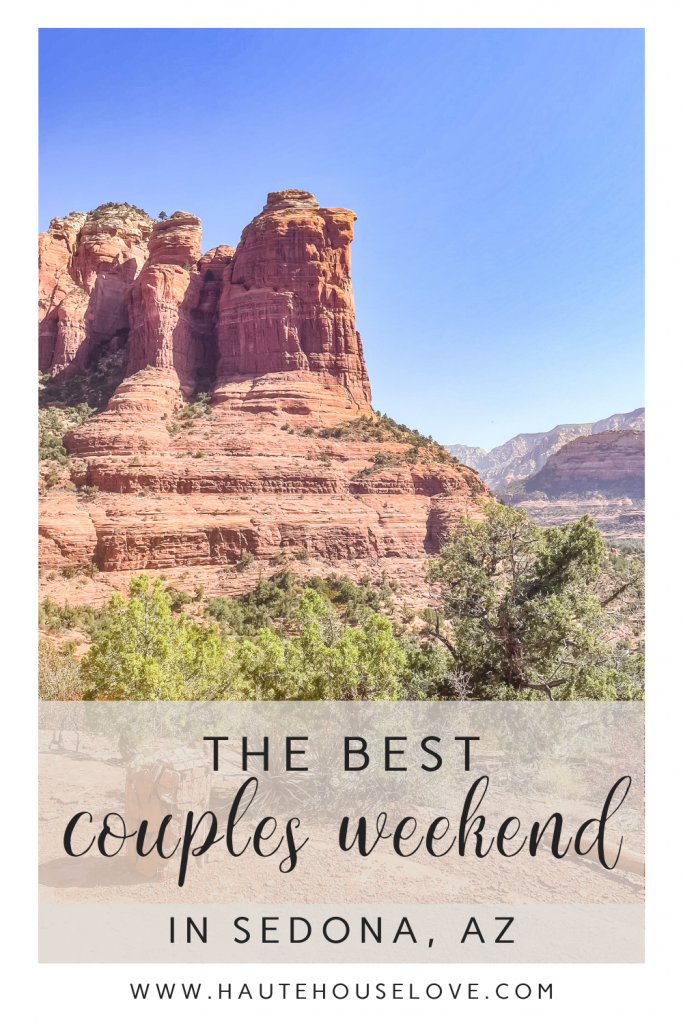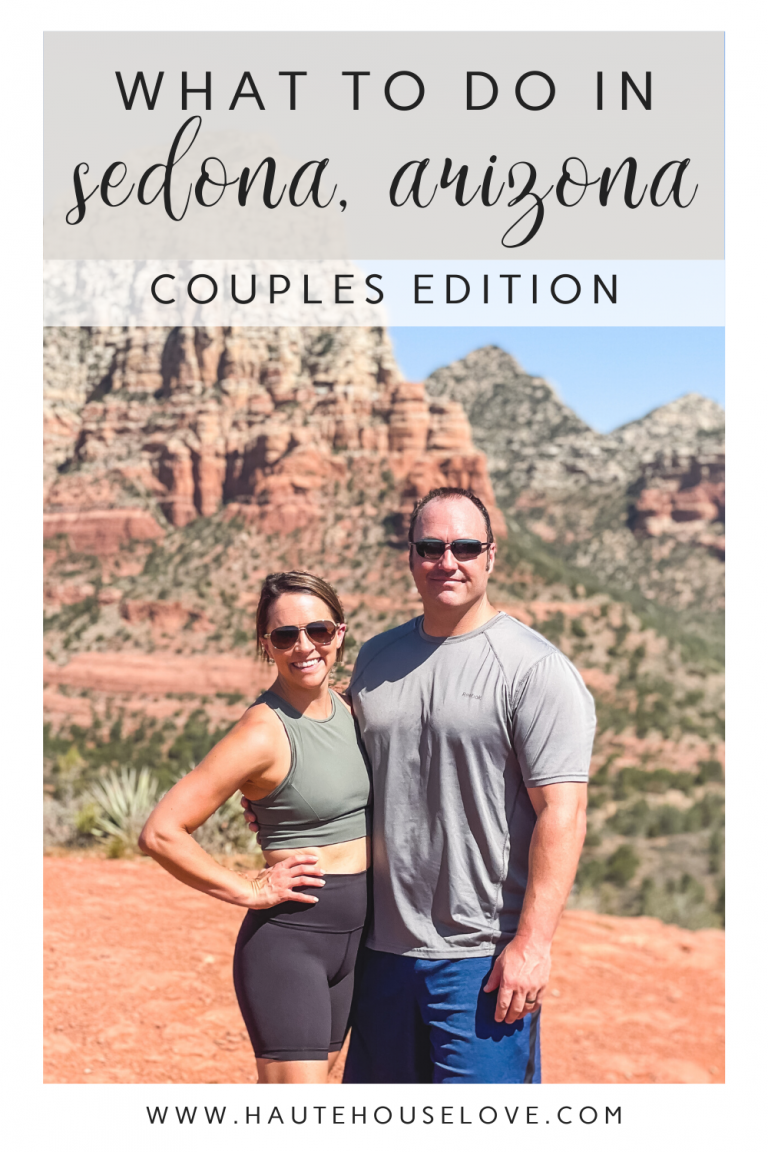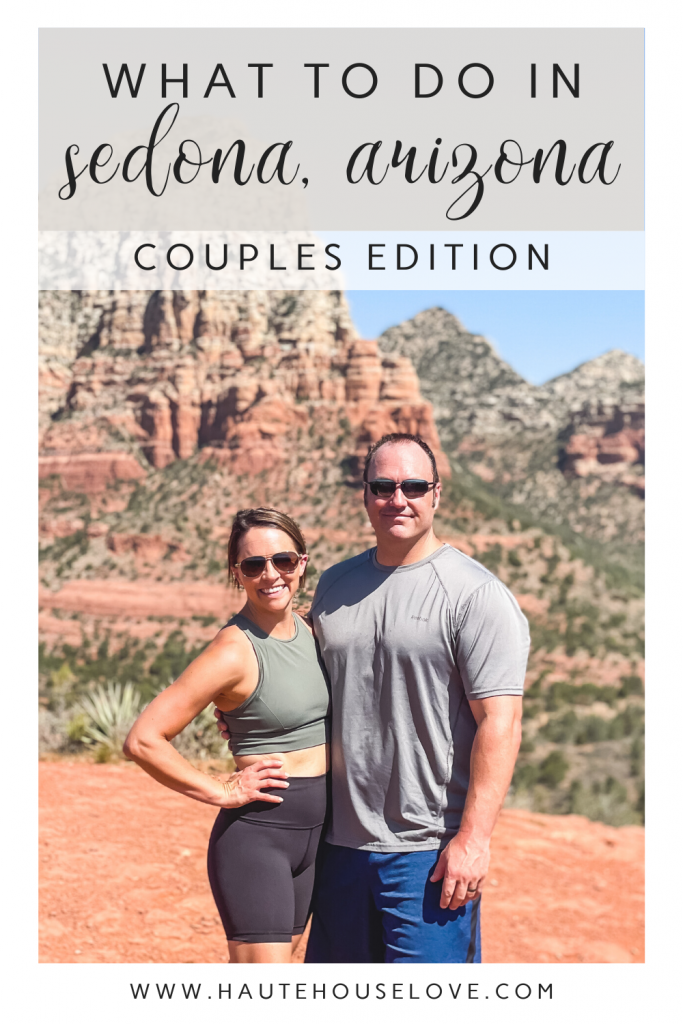 SEE MORE BLOG POSTS ON HAUTEHOUSELOVE.COM