Wait Until You See Our Arizona Exterior Transformation
Working trips to our Arizona Vacation Rental are always a complete whirlwind.
Long days and busy nights consume my brain as I try to fit in as many projects and little details as humanly possible in a quick amount of time between renters.
This past trip was 90% about the exterior of this home as it received new exterior paint, a hand-painted mural, and TONS of new pool furniture.
It was 9 busy days of go Go GO and massive transformation and I wouldn't have it any other way!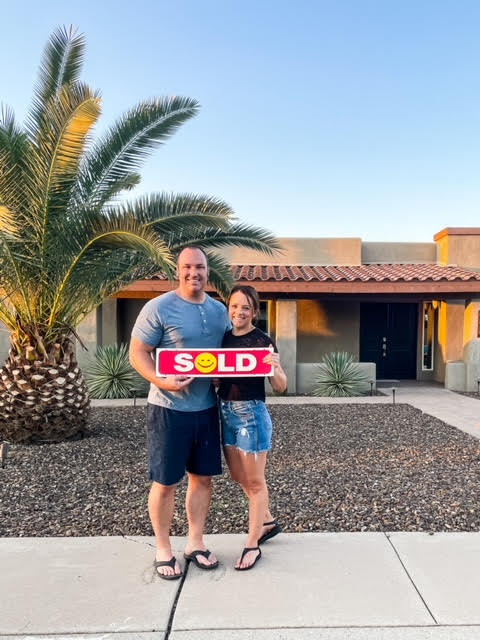 I shared the design board for the ARIZONA EXTERIOR MAKEOVER a few weeks ago on the blog. We ended up hiring out the exterior painting portion (for time's sake). I also flew in my friend, ERIN, to take the lead on the hand-painted mural in the backyard.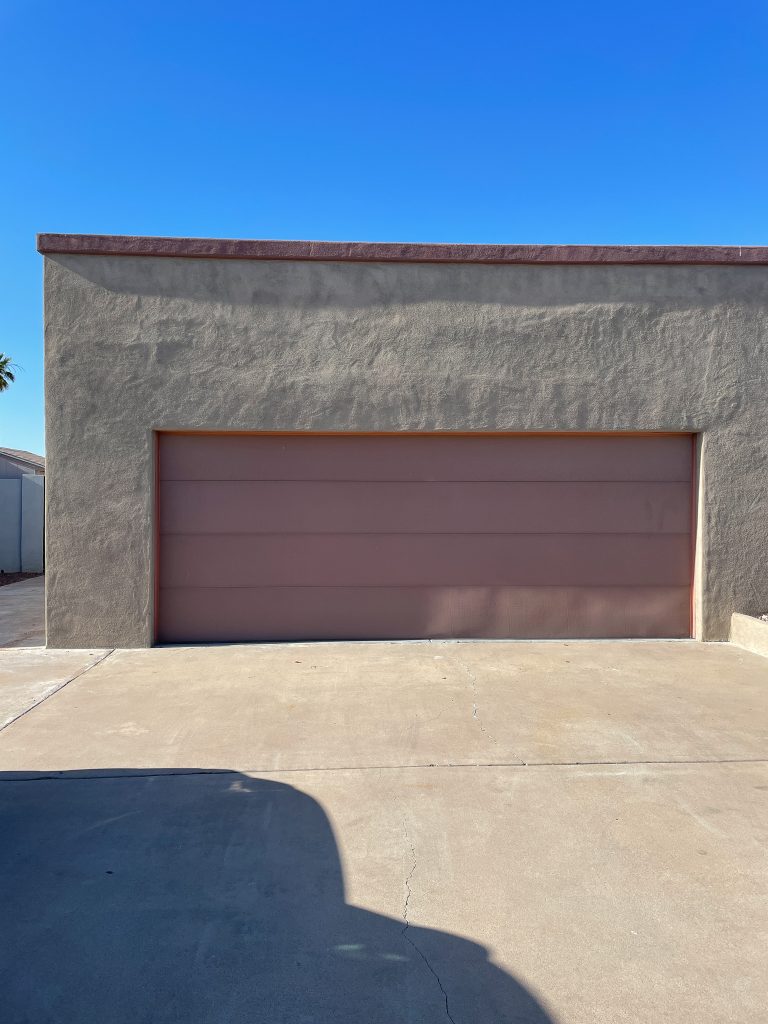 The exterior home colors
All of the paint was gifted to me from the southwest paint brand, Dunn Edwards. Not only for their superior line of Evershield Exterior paint, made specifically for stucco, but also for their color palette that reads just a little more southwest than their close competitors.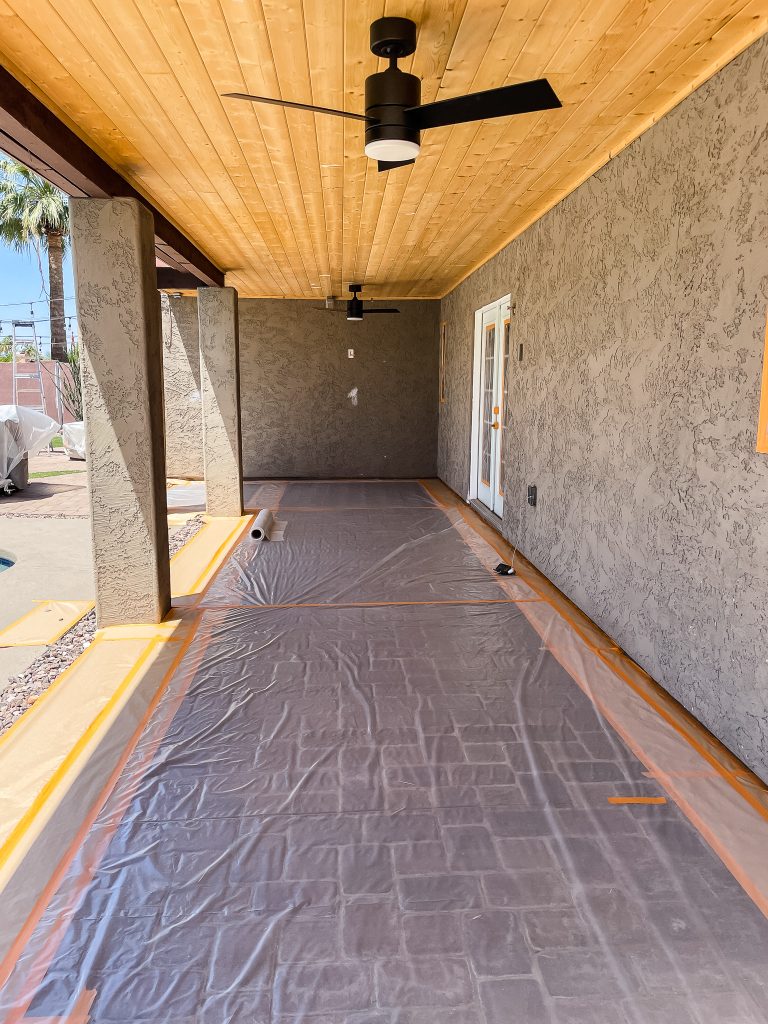 Because I chose a medium peachy pink for the body color, I needed it to read true to the area of the country I was in. Dunn Edwards Cedarville hit the nail on the head for me.
Exterior Body Color: Dunn Edwards Cedarville
Exterior Trim/Door Color: Dunn Edwards BlackJack
Exterior (Backyard) Wall Color: Dunn Edwards Vanilla Shake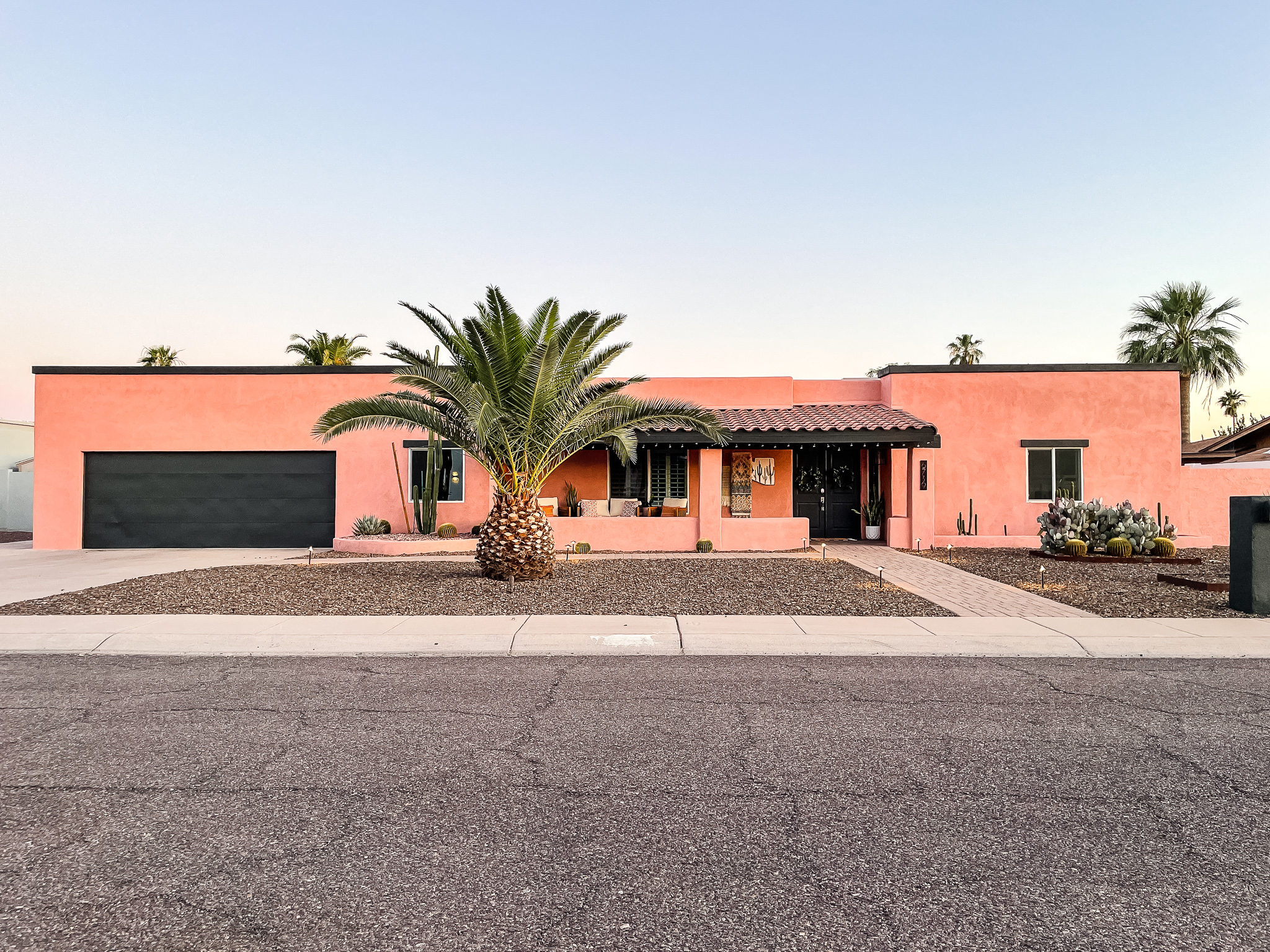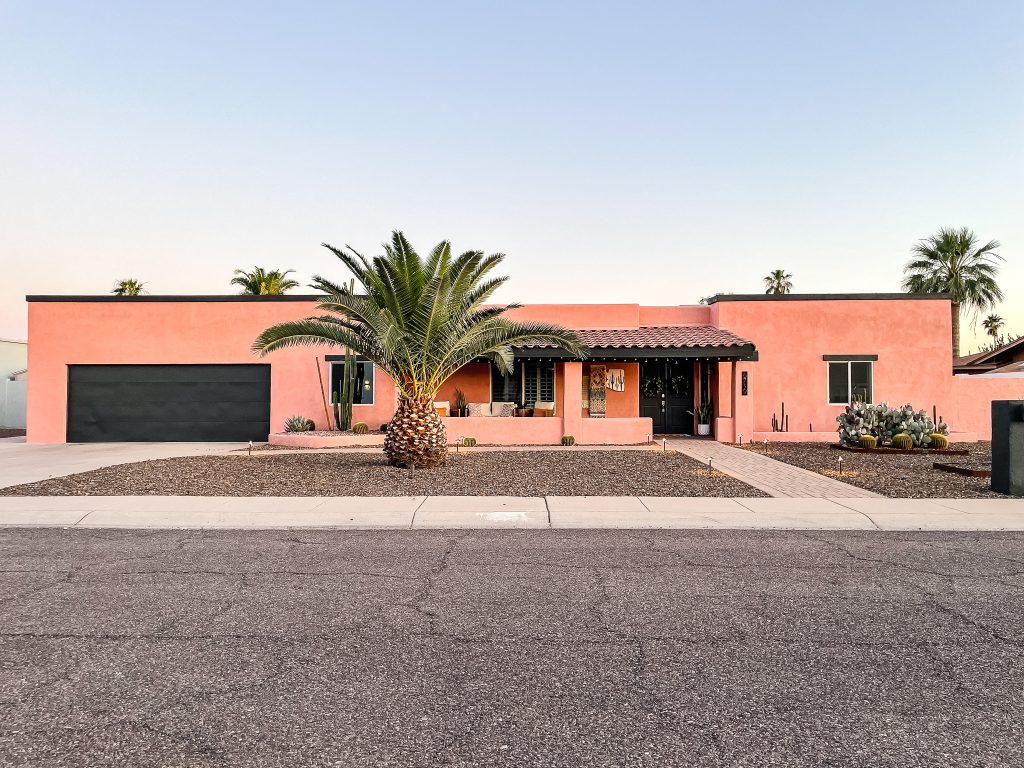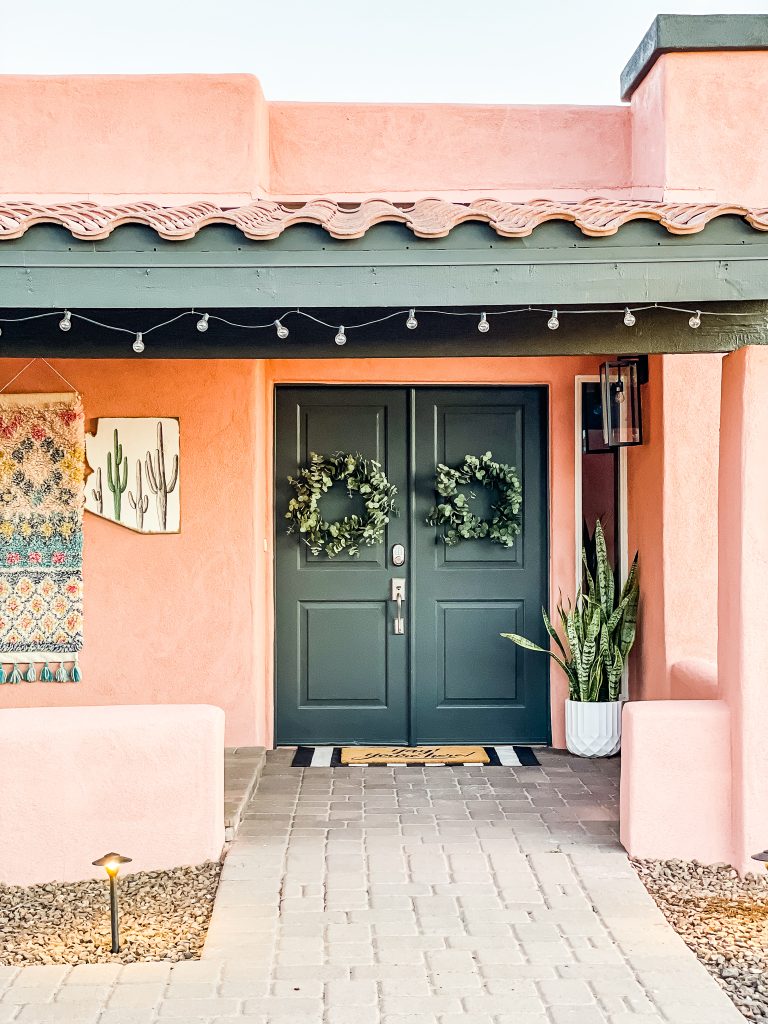 Shop our front porch

The backyard mural
Erin came up with the most beautiful concept for our backyard mural, including deconstructed elements of the Arizona landscape that we love so much.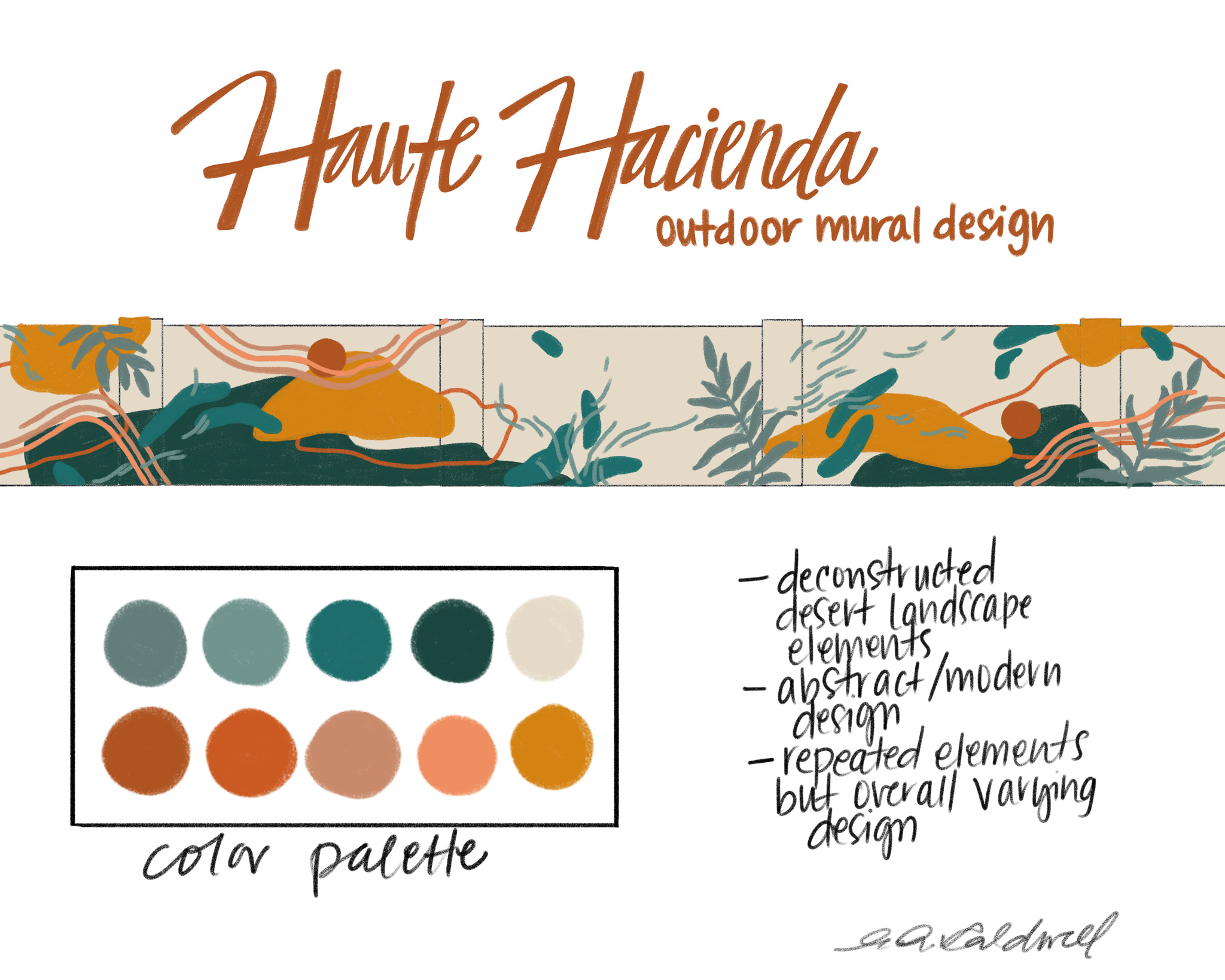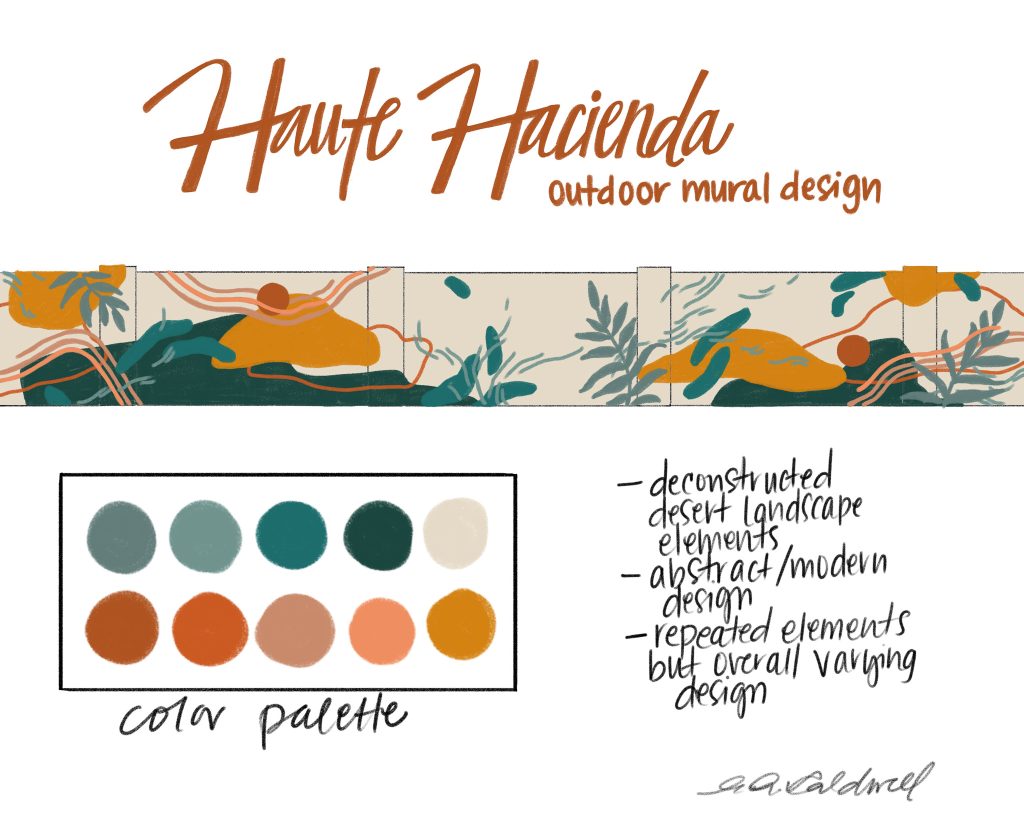 The large dark blue/orange elements represent mountains and rock.
The medium blue blobs represent saguaro cactus arms.
The plant shape is a mix between a palm and a fern which ties our love for Arizona to our Midwest roots.
The orange/red circle is the Arizona sun, with the red/pink linework representing the sunset that we love so much.
Finally, the small blue lines represent wind, which there is surprisingly a lot of in the Valley of the Sun.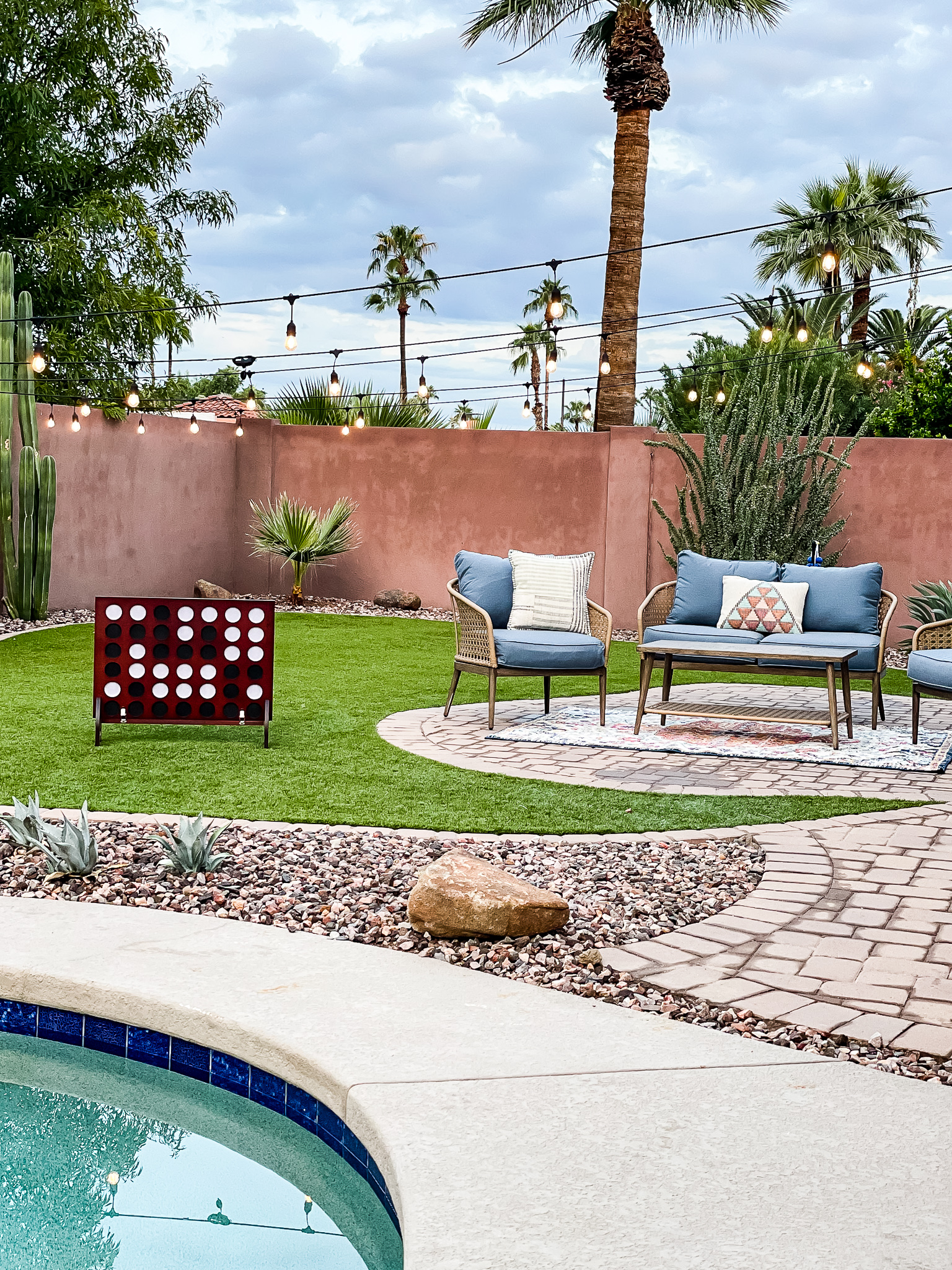 I love that each element has special meaning and comes together in several vignettes throughout the mural.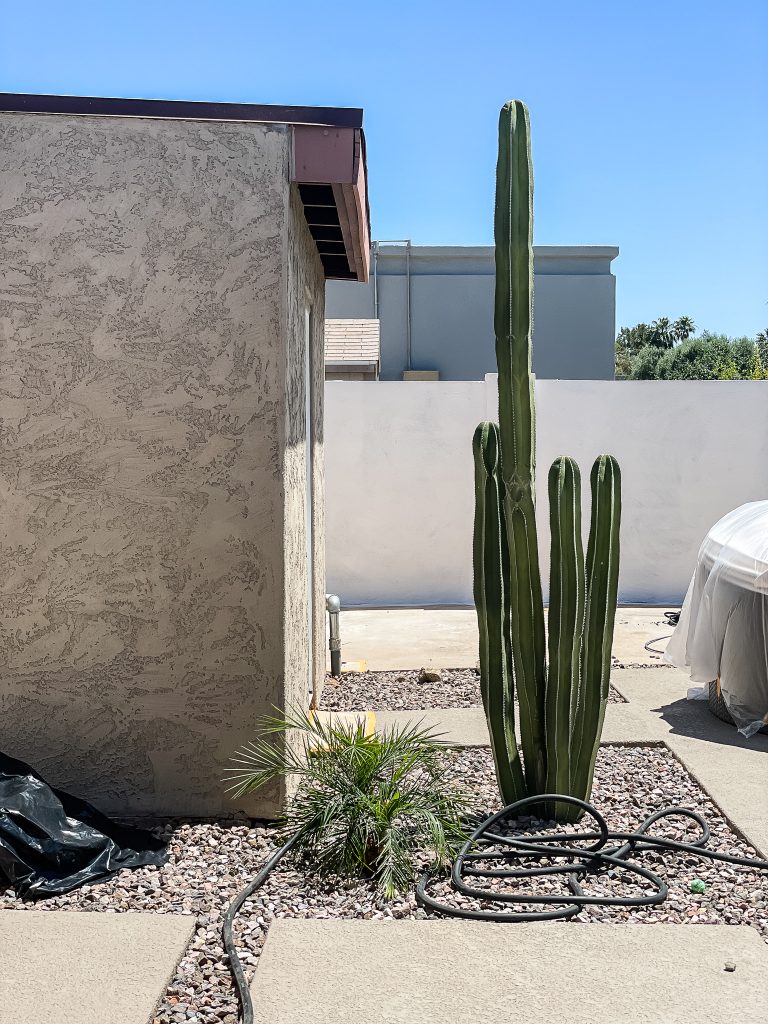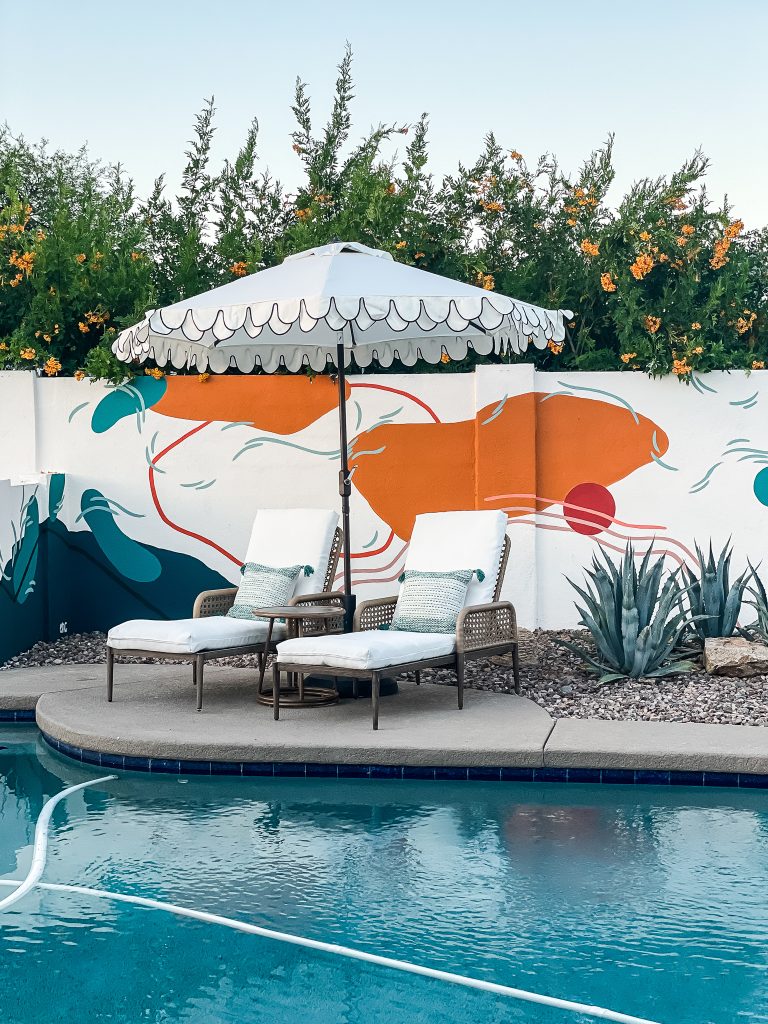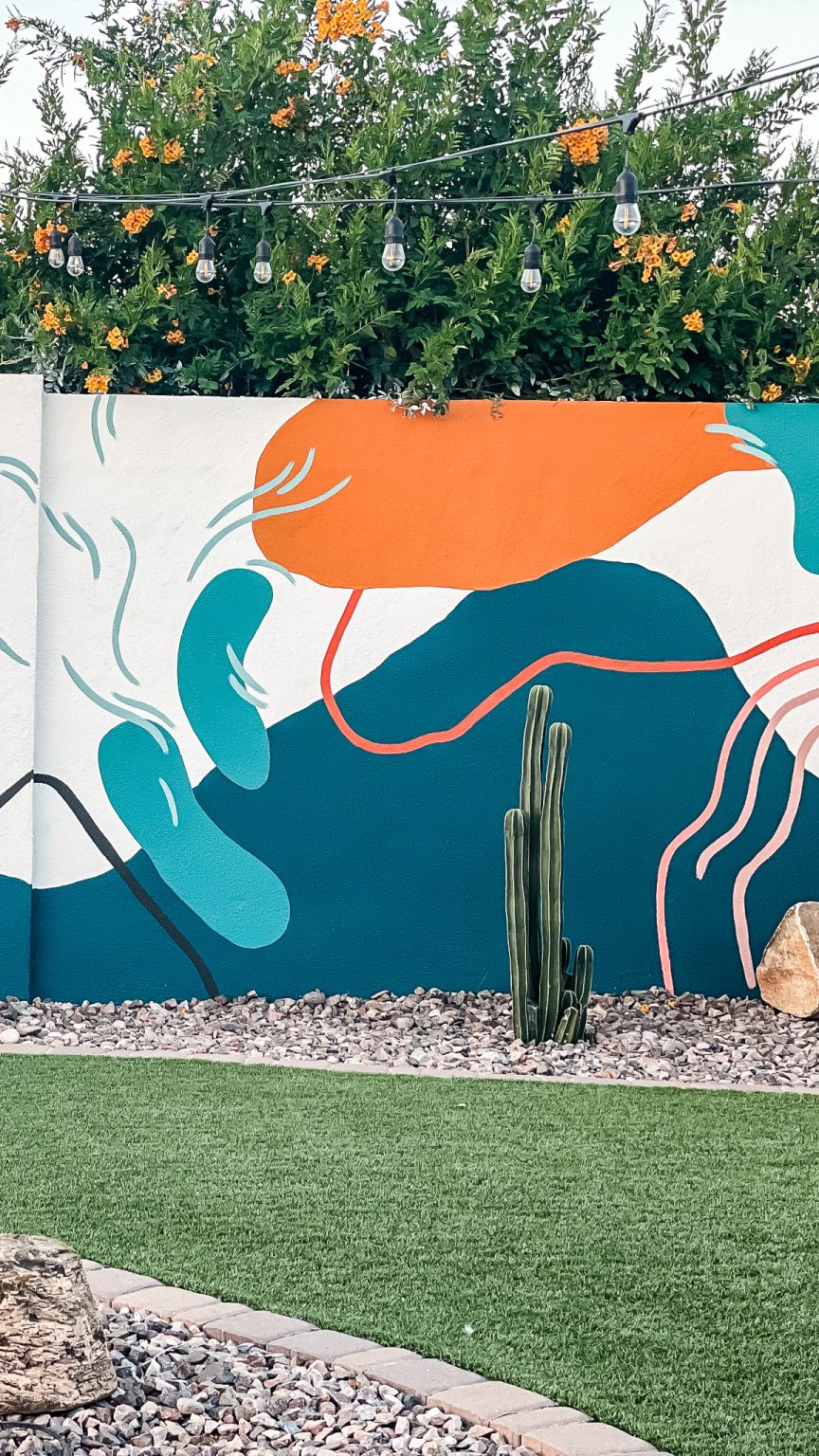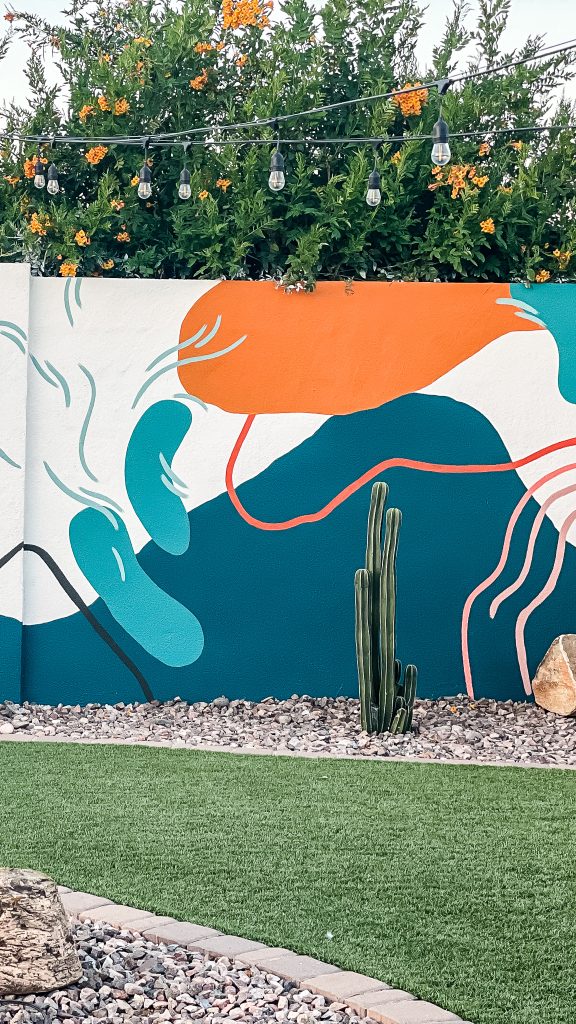 the mural colors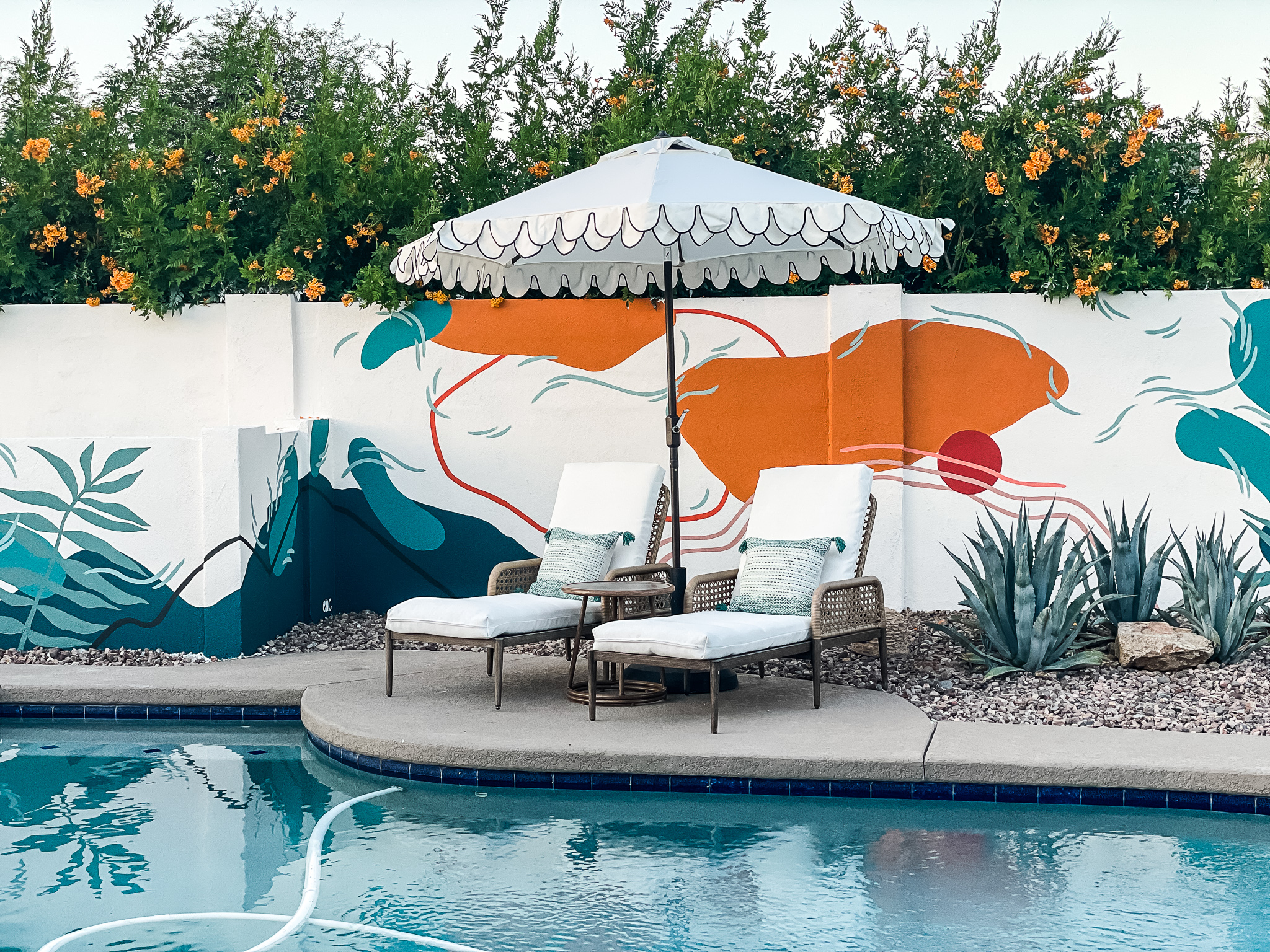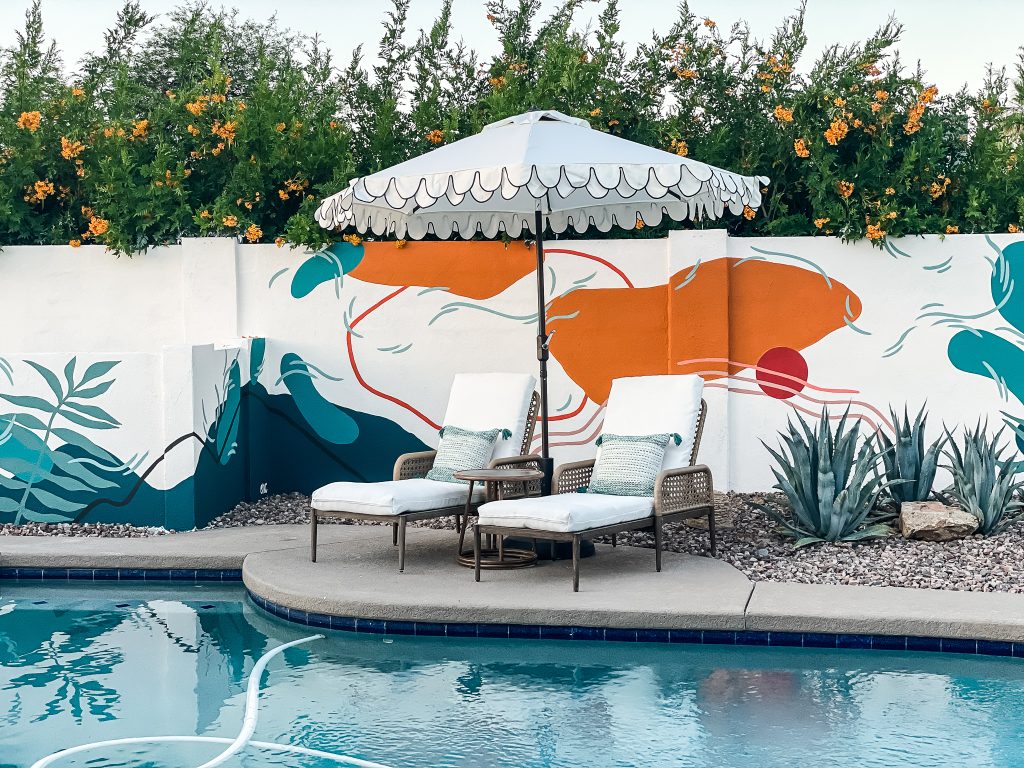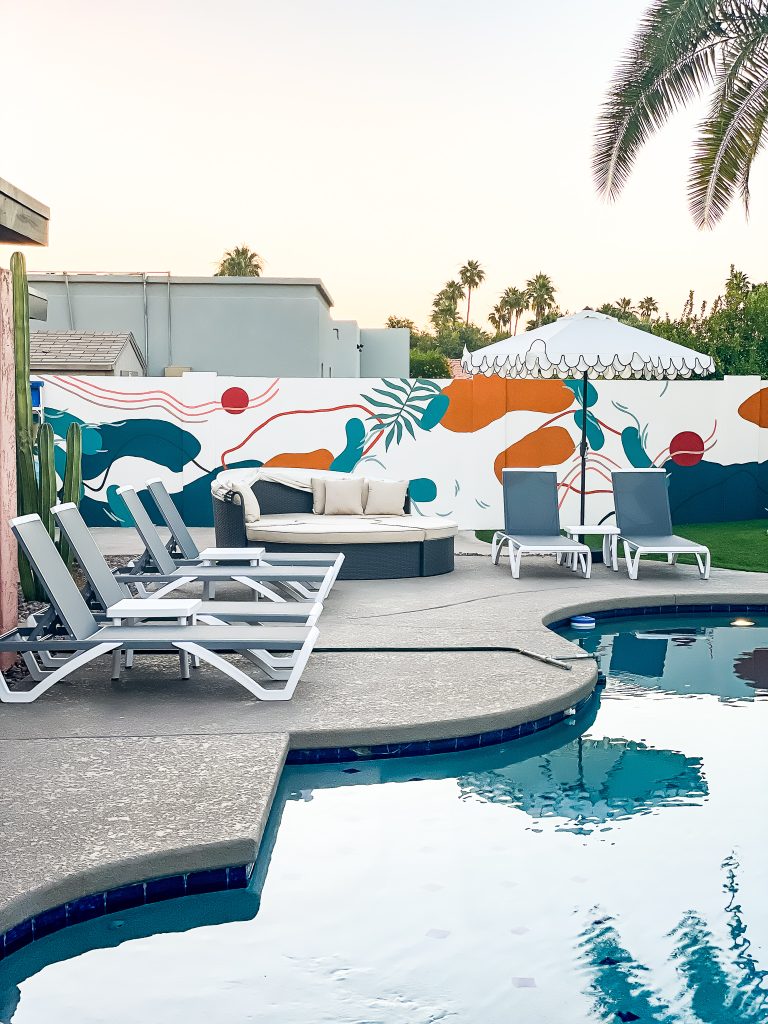 SHOP OUR BACKYARD

This exterior transformation was one for the books, and definitely one that will make our vacation home stand out among others.
Mission Accomplished!


We would love to have you stay in our Arizona home!
We currently have a waitlist for booking while we are in the process of switching to new management.