Best Packing Tips for Large Family Travel
PLUS OUR MOST RECENT FAMILY TRIP TO OUR ARIZONA VACATION HOME!
We just spent 9 glorious days as a family at our Scottsdale, Arizona vacation home. 9 days of golf, hiking, swimming, and paddle boarding.
Ice cream was eaten, bedtimes were missed, and we were able to have good friends stay with us at the HAUTE HACIENDA for the first time.
Arizona, You have our hearts!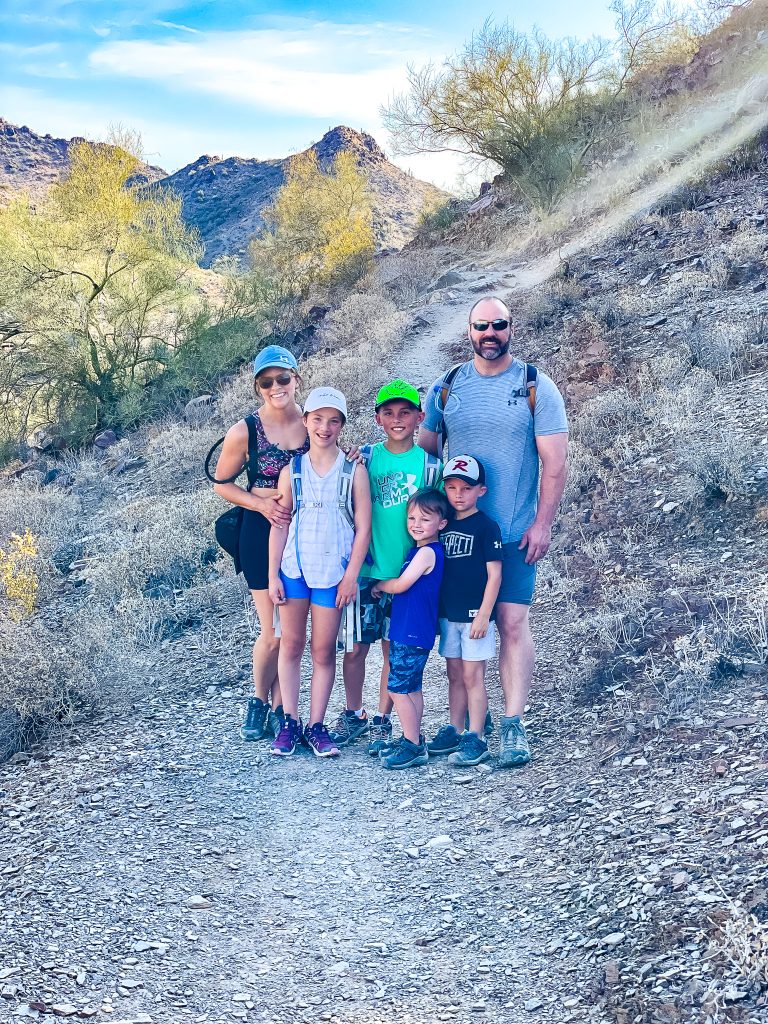 Large family travel isn't for the faint at heart. In fact, it used to be my most dreaded task. Over the years I've learned some simple tips and tricks for making packing easier for our family of 6.
Because of these tactics (and the ability to stock a few essentials at our vacation home) we were able to fully go with just carry-on suitcases this trip. A dream come true!!
This post contains affiliate links. Purchasing through these links may give me a small commission at no extra cost to you. Thank you for supporting Haute House Love!
large family travel tips and tricks
I have two words when it comes to large family travel, COLOR COORDINATING. Each kiddo in our family has their own color when it comes to packing for vacation.
We started with organized packing cubes when the kids were little and loading up two large suitcases was the norm. Then eventually, we added on water cups, toothbrushes, bath accessories, and headphones. Basically, anything that I could get in multiple colors!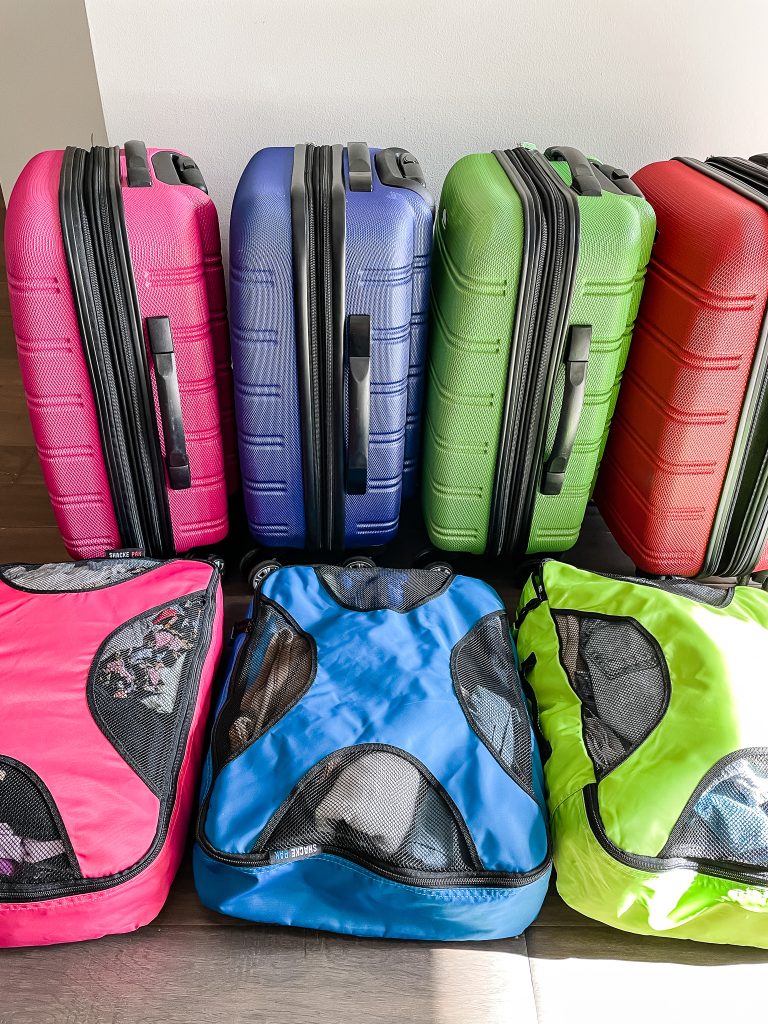 Last year we decided it was time to divide and conquer, so we purchased colored carry-on suitcases for the kids and it was a GAME CHANGER!
The kids were able to pull their own suitcases, leaving mom and dad with more free hands and zero waiting time at check-in and baggage claim.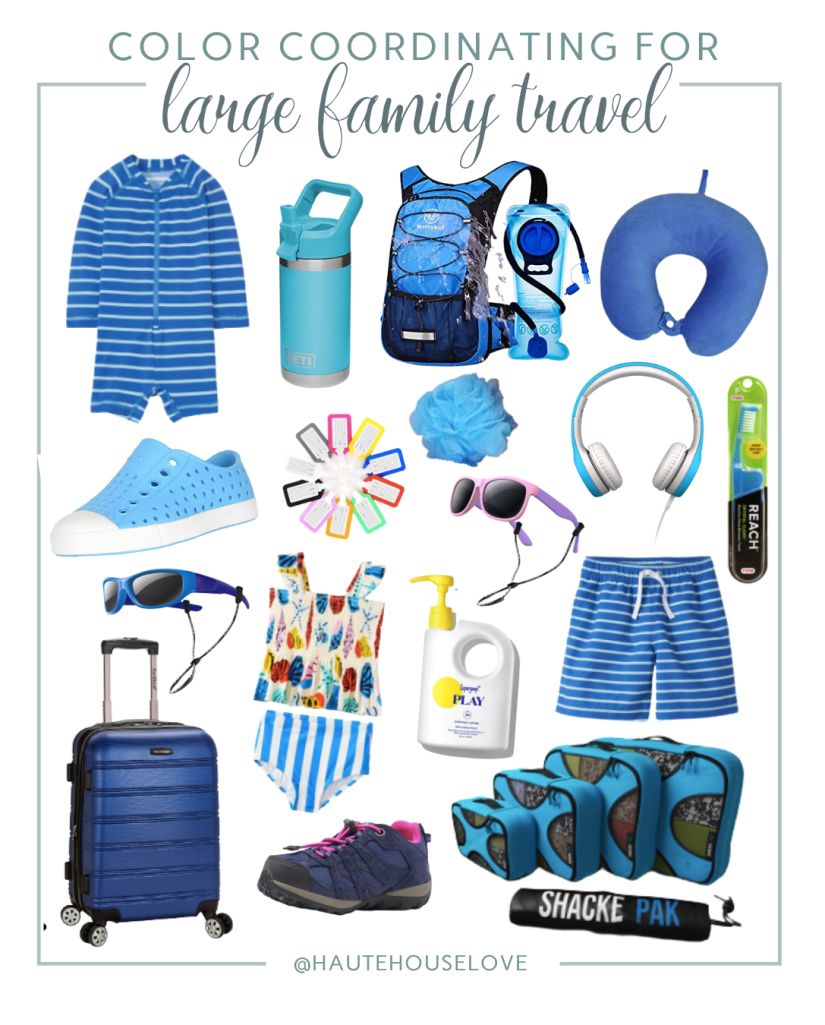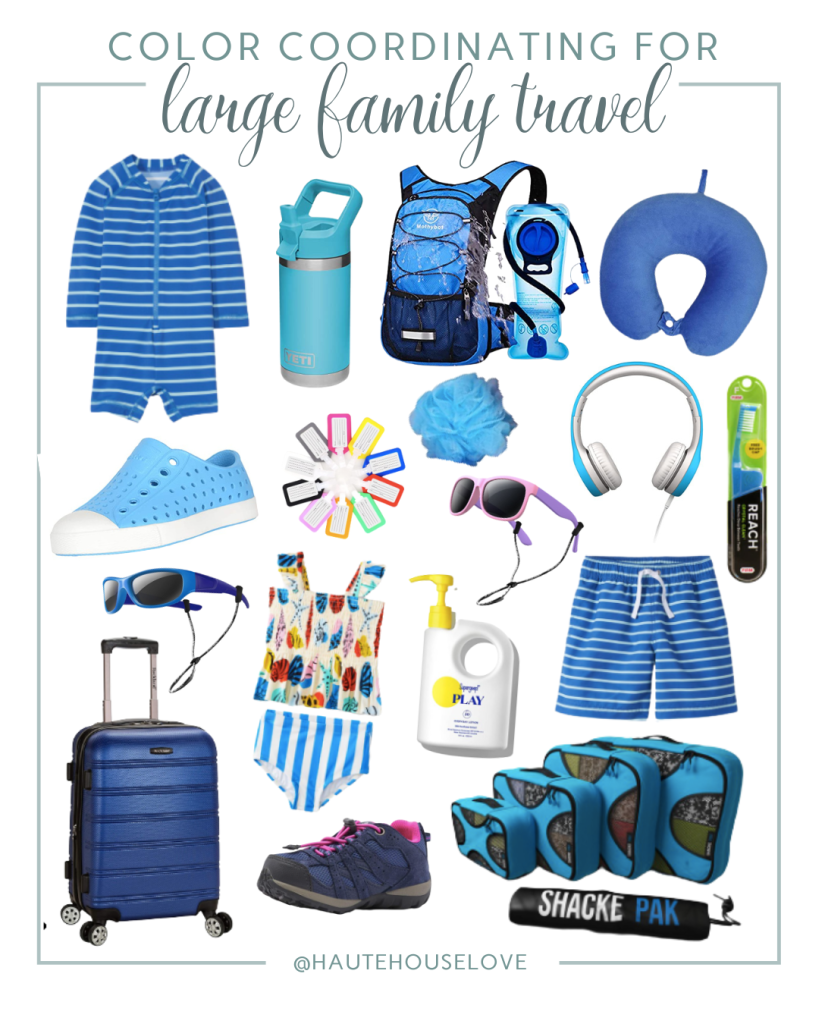 wHEN SHOULD I START PACKING FOR LARGE FAMILY TRAVEL?
For trips of any length, make a packing list 1-2 weeks ahead of time. This allows time to shop/prime any essential items with guaranteed delivery time.
Keep up on laundry a week ahead of time, that way any clothing items that need to be packed can be pulled out and set aside as they are clean.
For quick weekend trips, start actively packing suitcases 1-2 days ahead of time and 3-4 days ahead of time for longer trips.
ESSENTIALS to pack FOR YOUR ARIZONA VACATION
Packing essentials for Arizona will have standard hot weather staples (bathing suits, sunscreen, sunglasses, a good book) with the addition of special accessories for regional activities.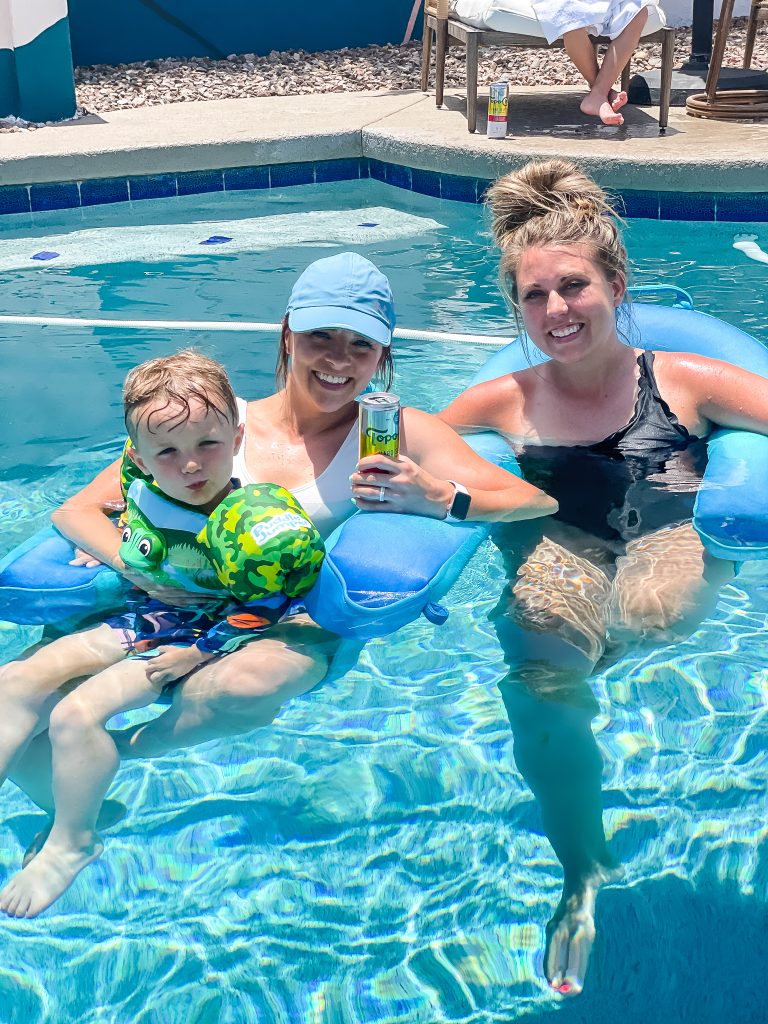 Essentials for (short) Hikes: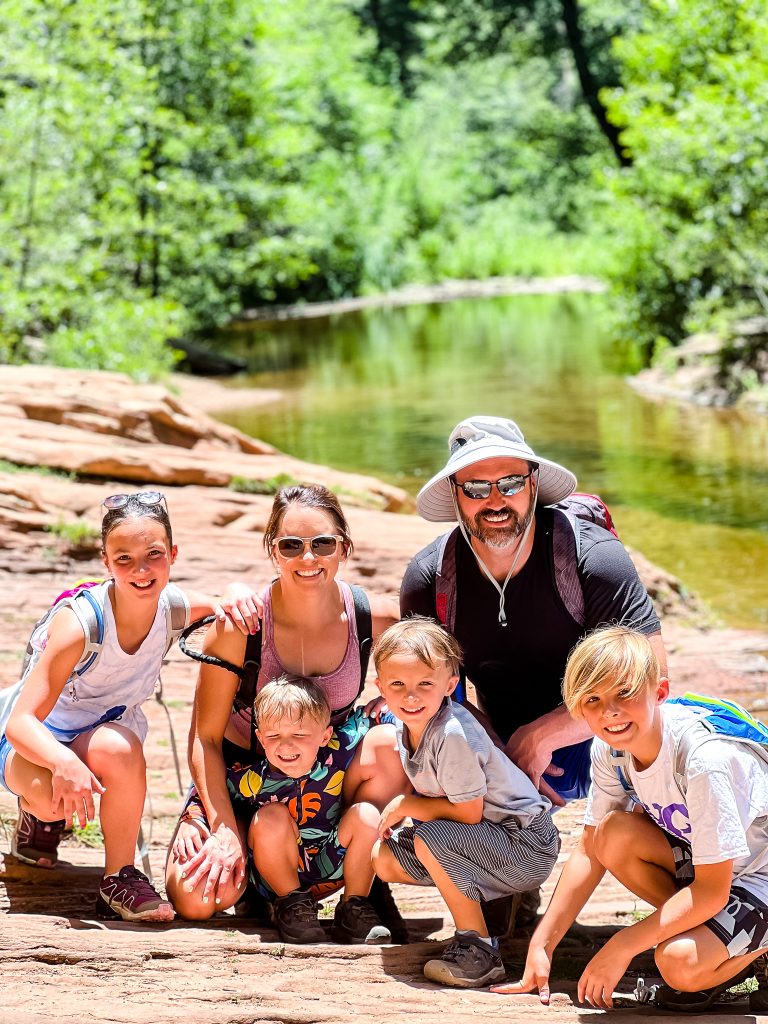 Chapstick
EXTRA TIP: Download the "ALL TRAILS" app to find hiking in your area with guide paths to ensure you stay on the trail.

ESSENTIALS FOR PADDLEBOARDING: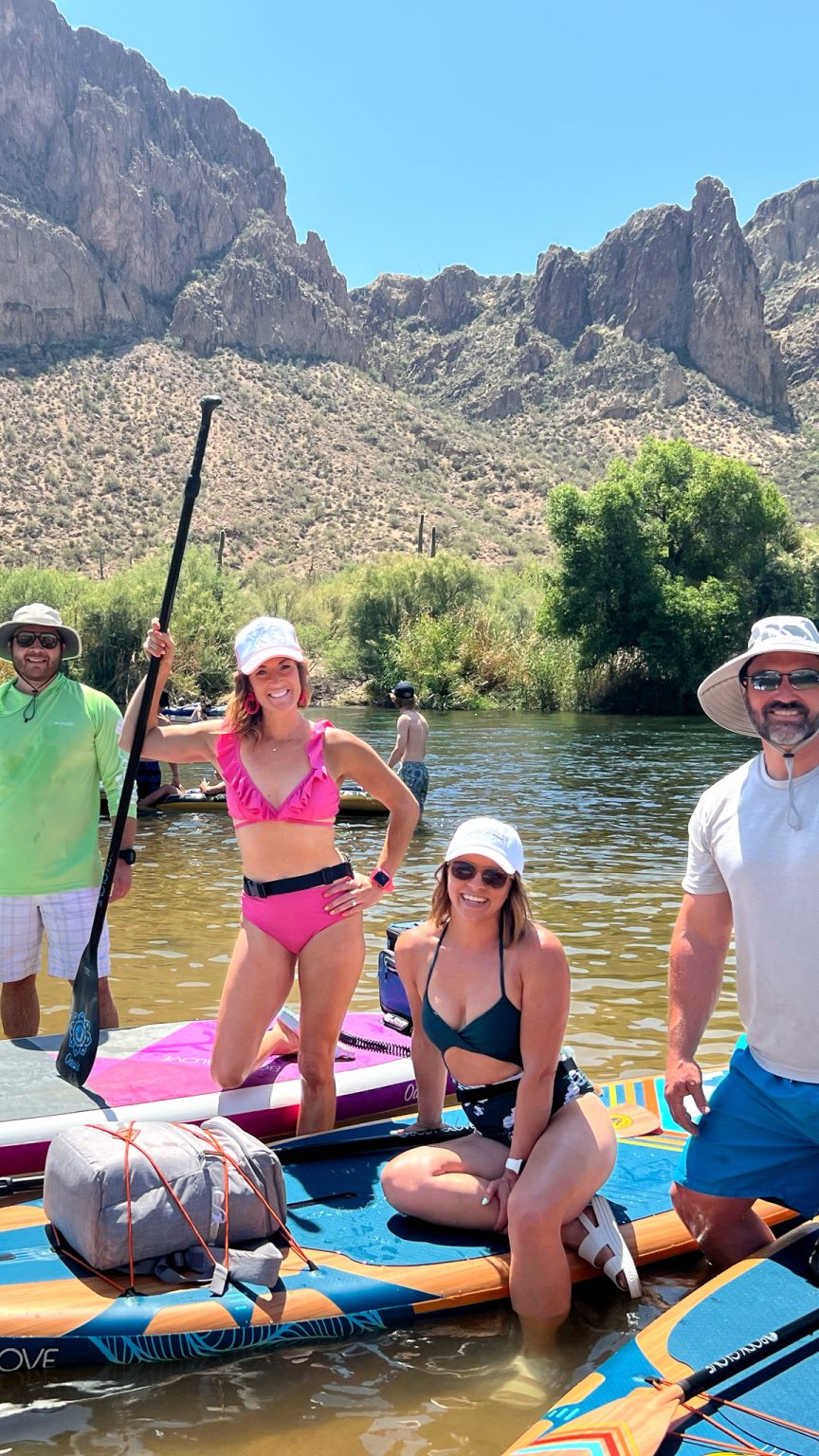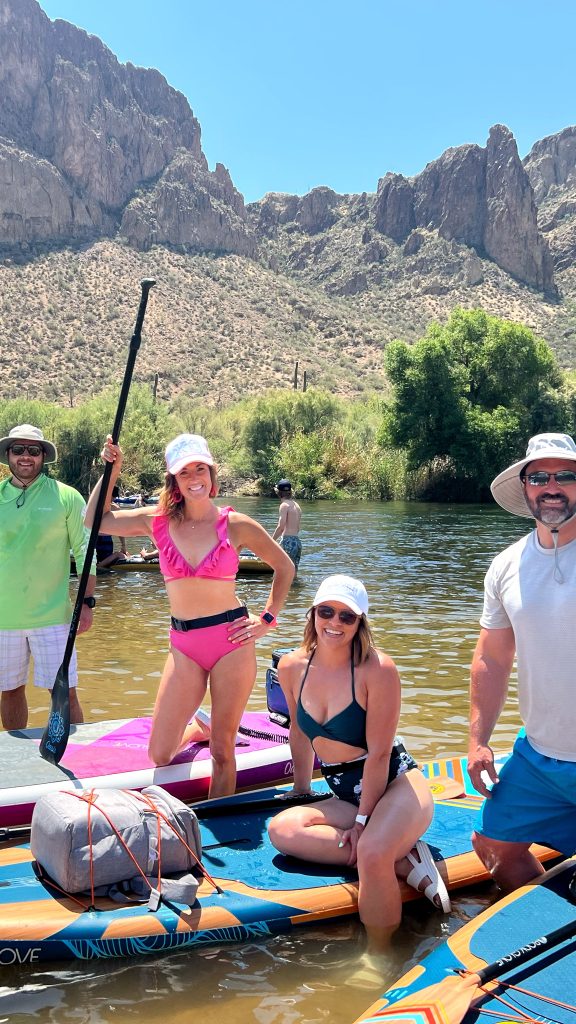 Paddleboard (buy or rent). Ours are from COSTCO.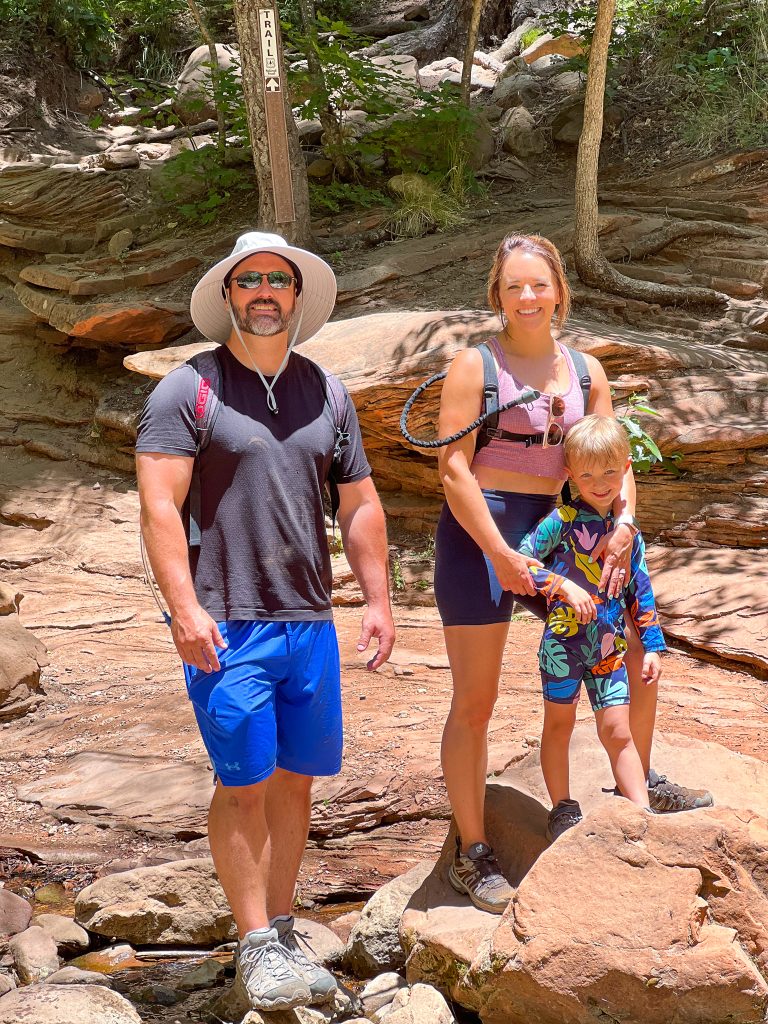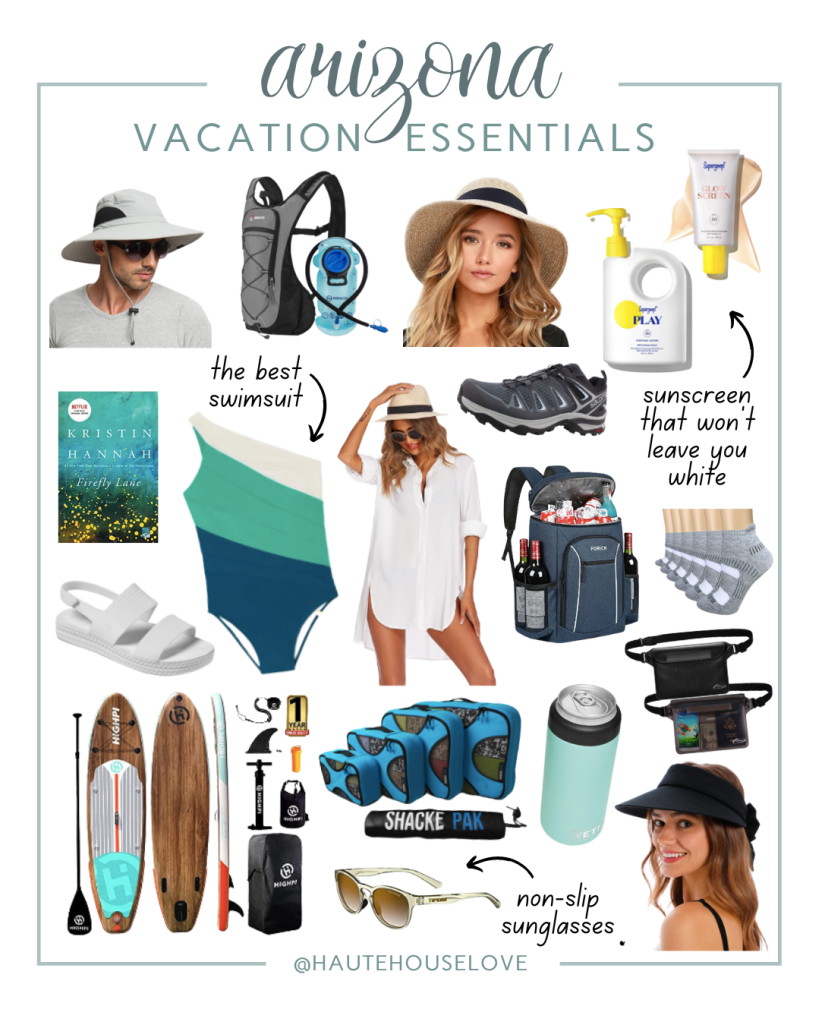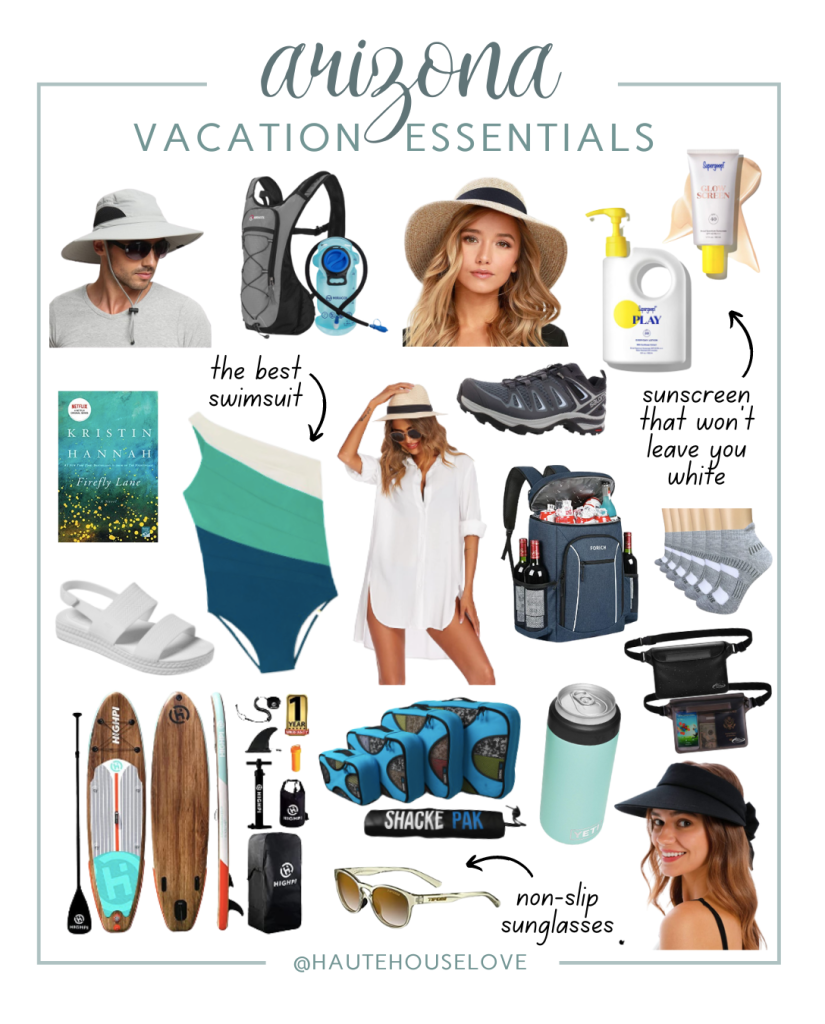 STAY AT OUR ARIZONA VACATION HOME
We think our vacation home is pretty great and we would love to host your group for your next Scottsdale, Arizona trip!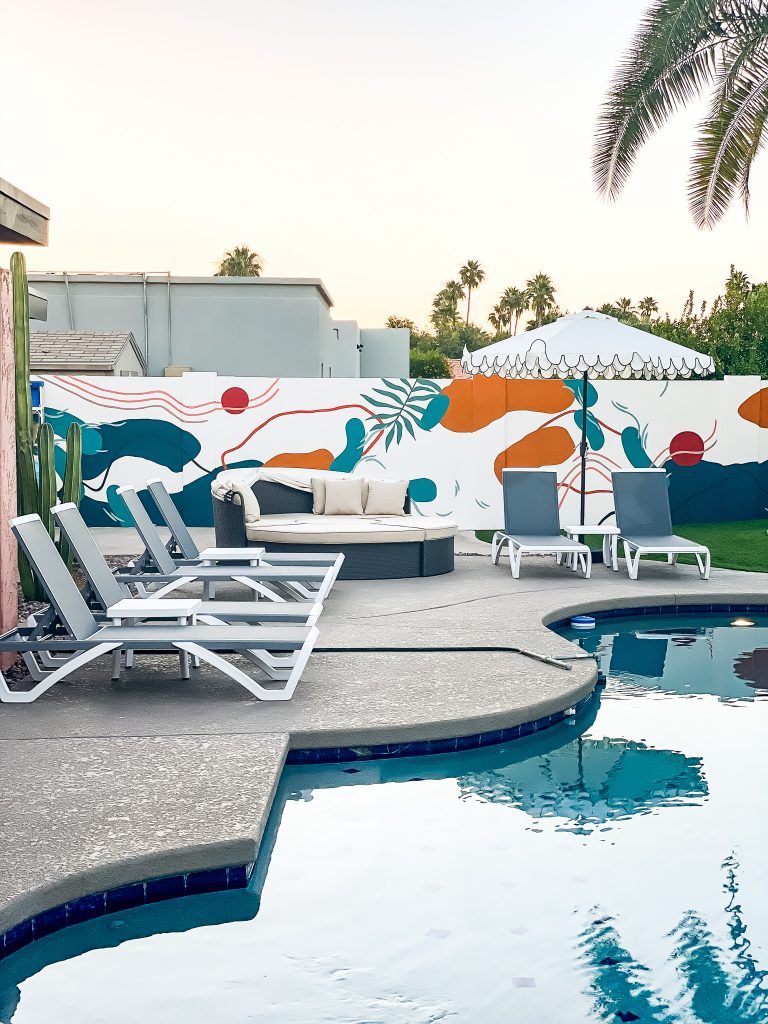 SHARE ON PINTEREST!