A June Life Update and My Favorite Things
I HAVE BUTTERFLIES IN MY STOMACH AS I TYPE THIS…
We have HUGE life news that we have been processing through the past few weeks.
News that goes against comfort zones and norms.
News that takes a familiar road and adds unknown twists and turns.
What started as a joke, turned into a coherent thought and then turned into a dream.
Quickly and naturally, this dream has become a reality.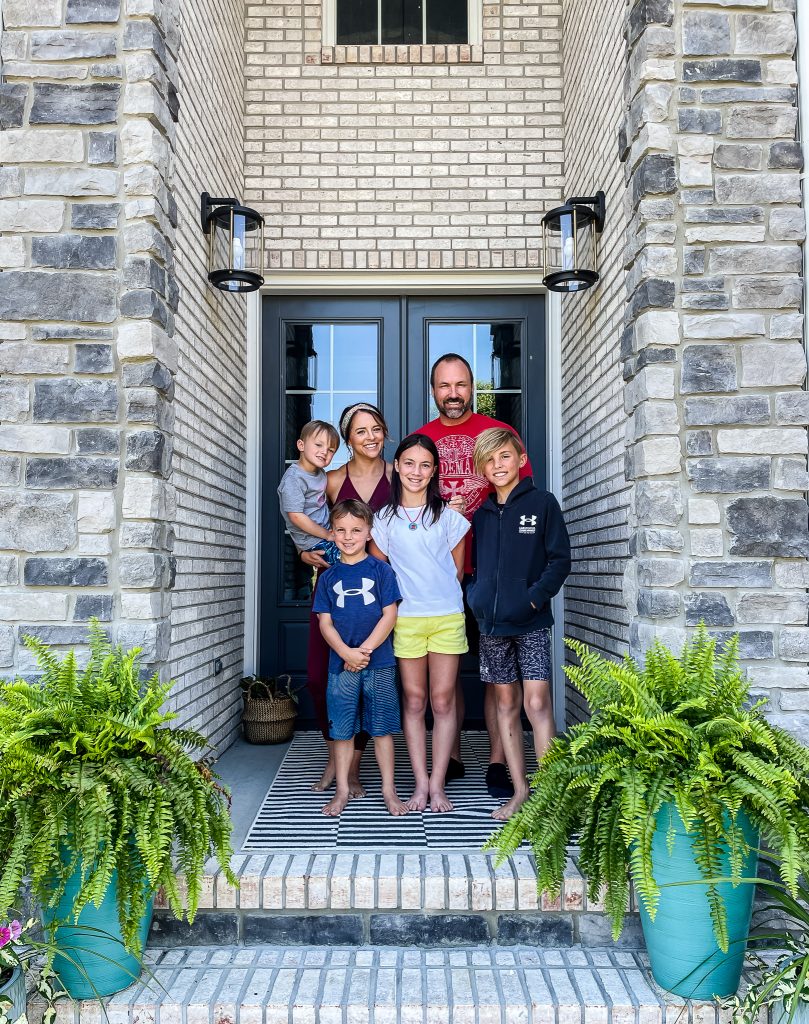 we are moving to Arizona!!
The photo above right is our new home. We went into escrow on this home on June 15th. The same day as our Indiana dream home.
Our INDIANA home wasn't even on the market. But we received an offer that we couldn't refuse.
Over the past month, doors have opened and the puzzle pieces of life fit together in a way that could not have been planned.
And we have chosen to say YES!
Yes to a new city that feels more like home every time we visit.
Yes to uprooting everything our kids have ever known.
Yes to dual business locations for my husband.
Yes to new projects and renovations.
YES TO A NEW LIFE!
The adventure starts in early August.
---
In other (exciting, but less anxious) news…
The HAUTE HACIENDa is under new management!
After 5 months of anticipation, we have signed on with the team from MOSTESS to bring a boutique vacation experience to our Arizona home.
We are so excited to be working with a small local company that will take care of our home as if it were their own.
Our calendar is fully open so click the link below to book your next Scottsdale, Arizona vacation!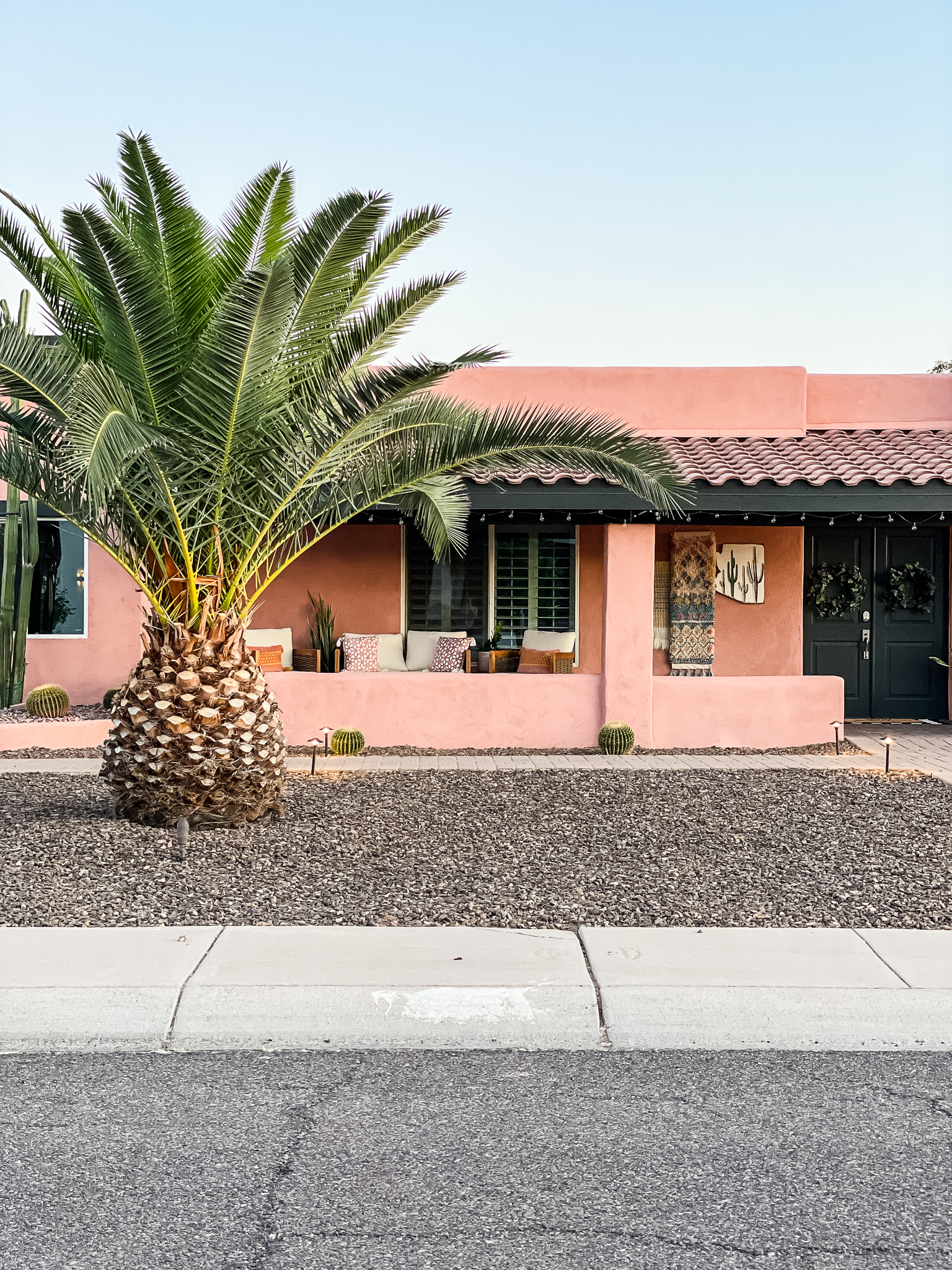 interested in renting our Arizona home?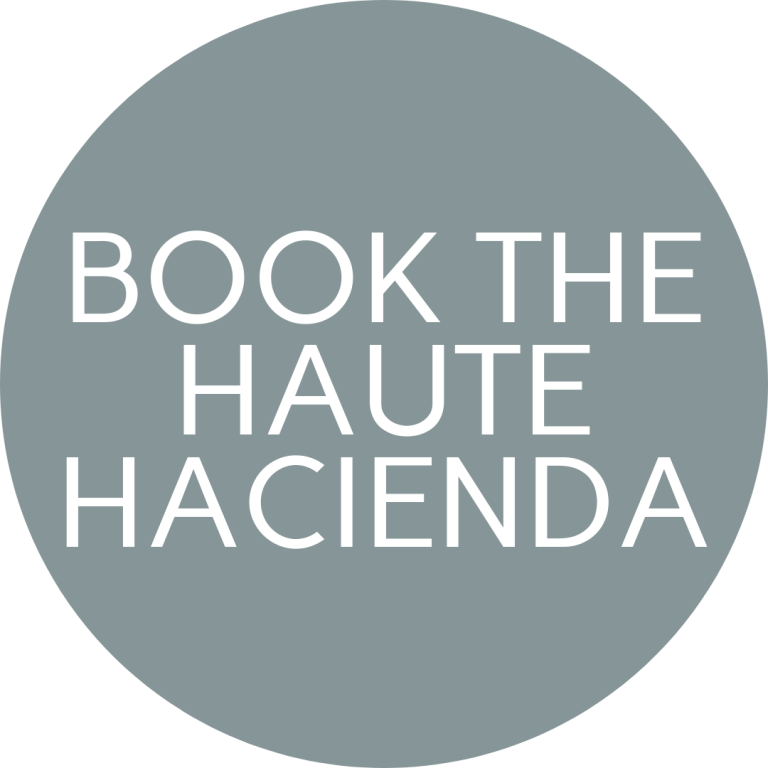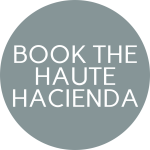 I hope you have a great weekend, now let's get to the good stuff!


---
june on the Blog –
It was a summer lifestyle-focused month on the blog. I shared the 17 PAIR OF STATEMENT EARRINGS IM LOVING RIGHT NOW, BEST PACKING TIPS FOR LARGE FAMILY TRAVEL, and WHAT WE THINK YOU SHOULD KNOW BEFORE BUYING A SHORT TERM RENTAL PROPERTY.
Then there was a birthday celebration with my blogging bestie, a paddle boarding trip down the Salt River, and the announcement of the new management company for the Haute Hacienda!
You can follow along with my video content on INSTAGRAM & TIKTOK.
---
let's take a peek aT THIS MONTH'S OUTFITS & favoriteS!
JUNE OOTM
(OUTFITS OF THE MONTH)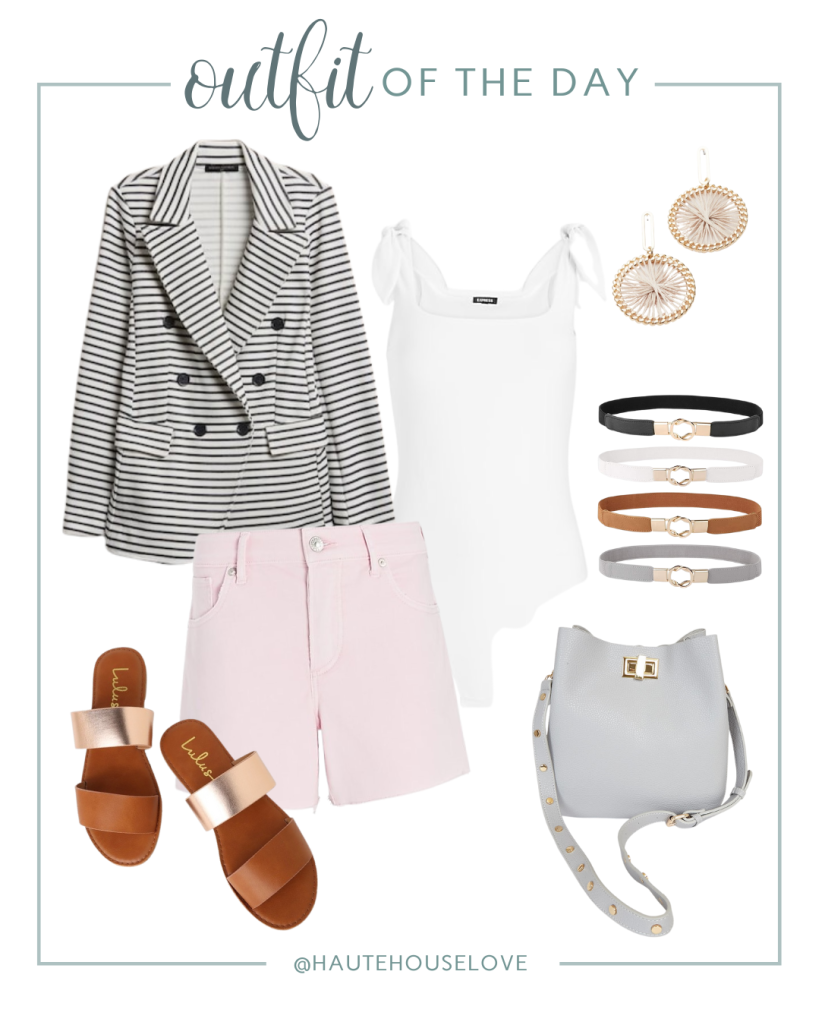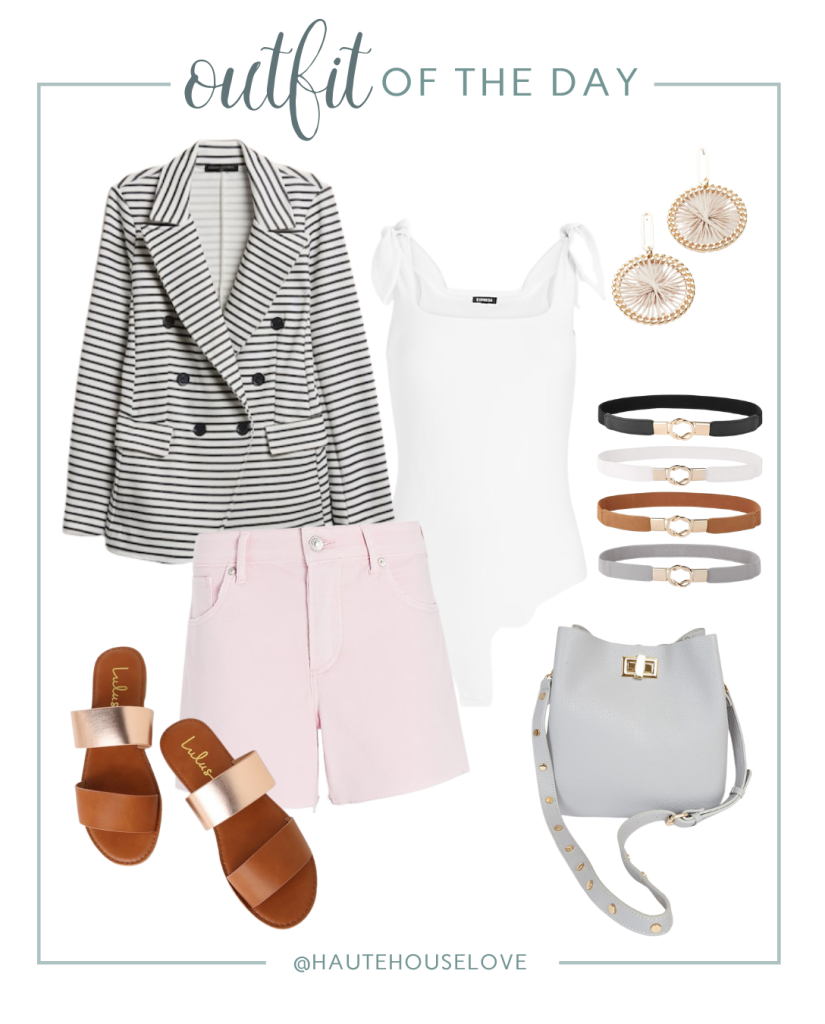 this month's favorites are all things I'm loving this summer!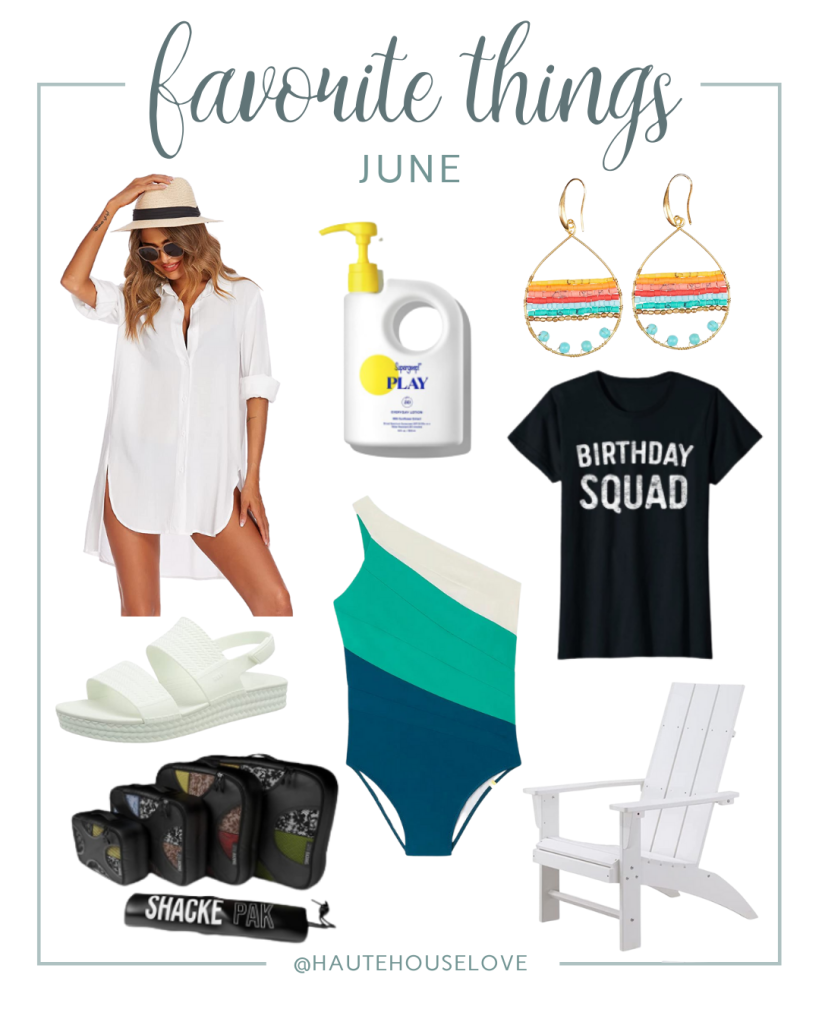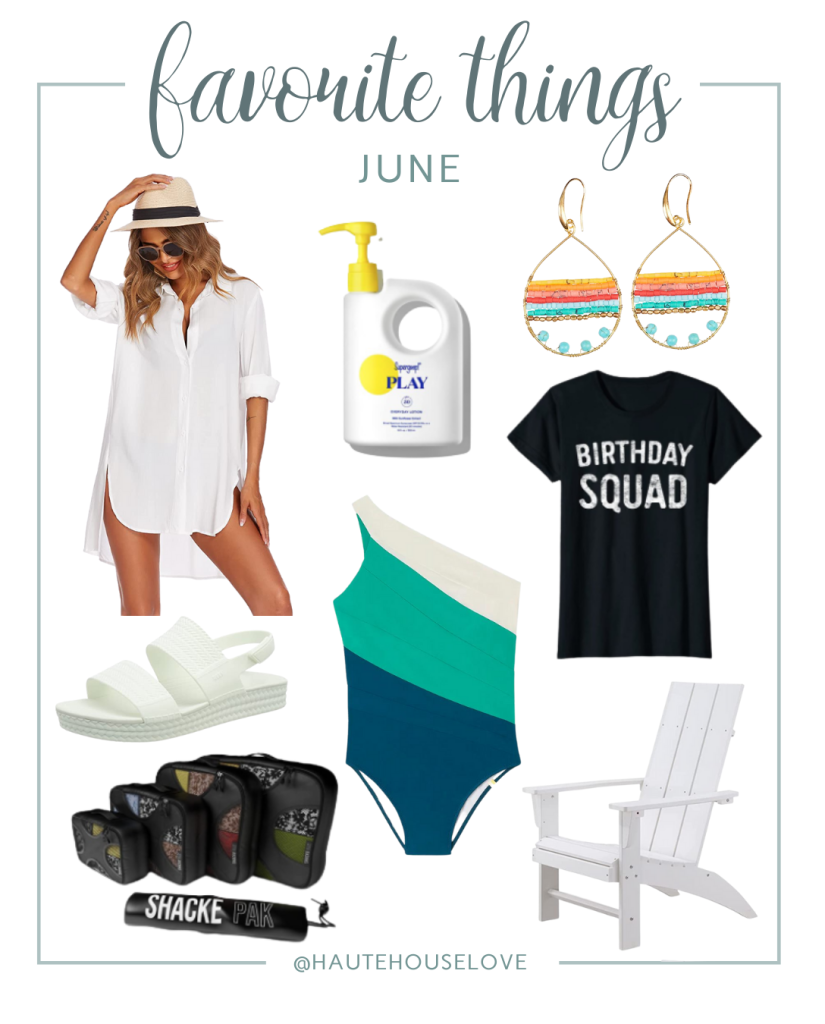 my must-have summer shoes
These are the BEST SUMMER WATER SHOES hands down! So stinking cute and comfy with a back strap that stays secure and prevents foot slippage when wet. Perfect for yard work, beach days, and paddle boarding!
I just bought a second pair to wear as everyday sandals!



earrings of the month (and my birthday tee)
Liz and I had a blast twinning in our matching earrings and birthday tees both from AMAZON.


Arizona Adirondack chairs
These modern ADIRONDACK CHAIRS are one of the newest additions at the HAUTE HACIENDA!
Made of high-quality poly resin (easy to clean). Large in size and high weight capacity. Sharp and sturdy.
Snag them with a $40 off coupon at checkout!


must-have packing cubes
Travel organization made easy with this must-have PACKING CUBE set.
Each kiddo has their own color so we know what belongs to who at quick glance. I will NEVER travel without them!


the most flattering bathing suit (and cover-up)
I have been searching for YEARS for the perfect swimwear brand that makes me feel confident and put together. I now own THREE of these suits because the fit is just that good! The WHOLE SITE is 30% off right now so definitely grab a suit while they are on sale. Totally worth the investment!
I've also been searching for a button-down COVER UP that can also function as a casual shirt over shorts. THIS ONE hits the nail on the head for me.

shop all june things

---
---