17 Pairs of Statement Earrings I'm Loving Right Now
It's no secret that I'm a slave to a good pair of statement earrings.
This year for my birthday I decided to treat myself to a few new pairs.
OH MY GOSH, I love them so much and I think you will too!
Here are the two pairs I snagged recently plus a ton more that I'm obsessing over right now!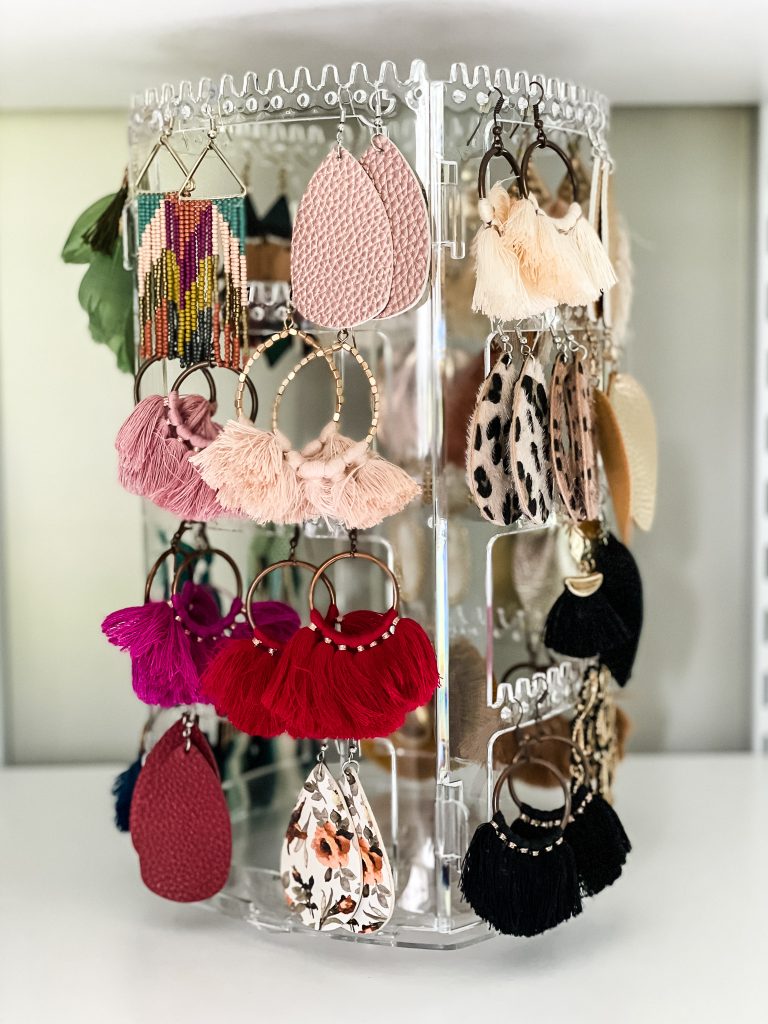 This post contains affiliate links. Thank you for supporting Haute House Love!
Why I love statement earrings
Jewelry became a hassle for me when my kids were younger. They were constantly tugging at it so not wearing anything became my norm for a long time.
When my kids were finally out of the baby/toddler stage I was so used to not wearing jewelry that wearing any felt like too much. I found that a single pair of statement earrings would usually do the trick for me and from there the rabbit hole started.
It's rare to see me from day to day without a pair of earrings on, I love them even on comfy clothes because it makes me feel a little more put together.
Favorite retailers for statement earrings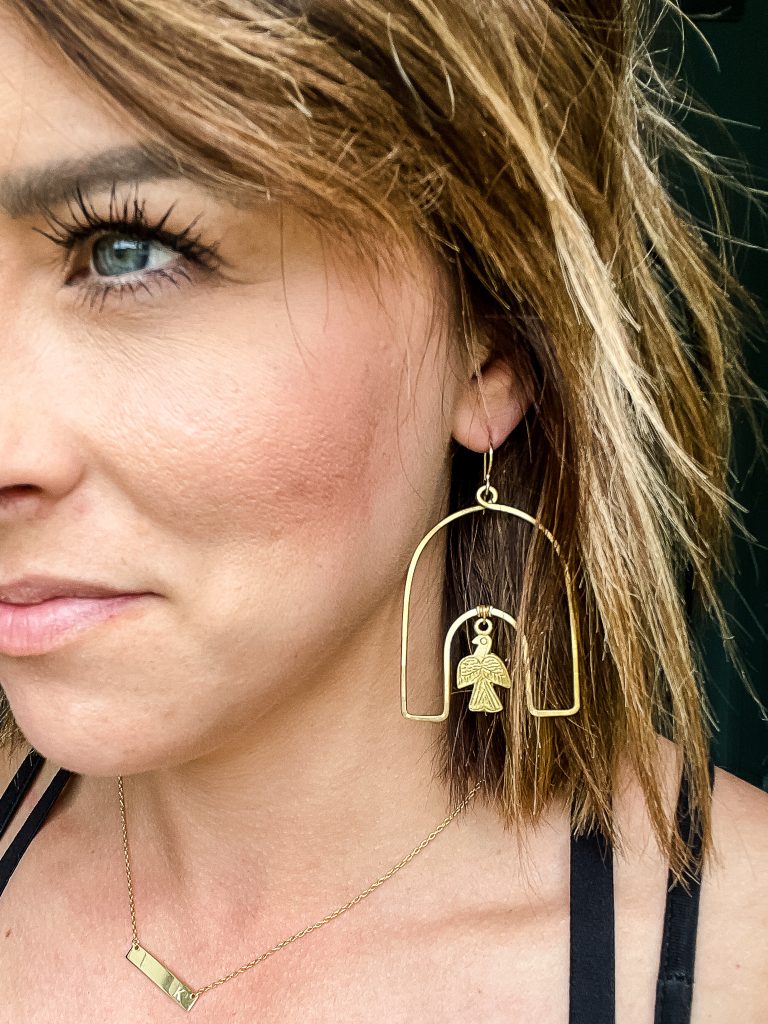 I grabbed this pair of Paloma Portal Drop earrings from a small boutique a few weeks ago when I was in Arizona. They are handmade by an artist in Tucson and stuck out to me the moment I saw them. I get compliments on them every time I wear them and they remind me of the story that drew me to them in the first place…
We have a dove that made a nest in one of the trees at our vacation rental, and every so often the mama dove would fly down, land on the floating chemical dispenser in our pool, and dip its beak and feet in the water to cool off.
It brought me joy to watch her take a few moments to herself throughout the day. These earrings quickly became a reminder for me to slow down and take a little time for self-care. Because if a new mama dove can do it, then I definitely can too.
top picks in Statement eArrings
Want to twin with me? Snag a pair of the new earrings that I wore on my birthday!

Need a simple pair that will go with everything? Here are my top picks!

Love the look of tassels? These can be customized!

Want to add a pop of color to a neutral outfit? These are my favorite!

Need something to organize all of your new earrings? This lazy susan spins 360 degrees!

I hope you find a pair that you love!! Have a great weekend!



Share on Pinterest!