Wait Until You See This Fall Front Porch
Do you go all out with fall decorating? I typically keep it pretty simple on the interior by adding small touches of seasonal floral and textiles. I do, however, tend to go full out on my fall front porch.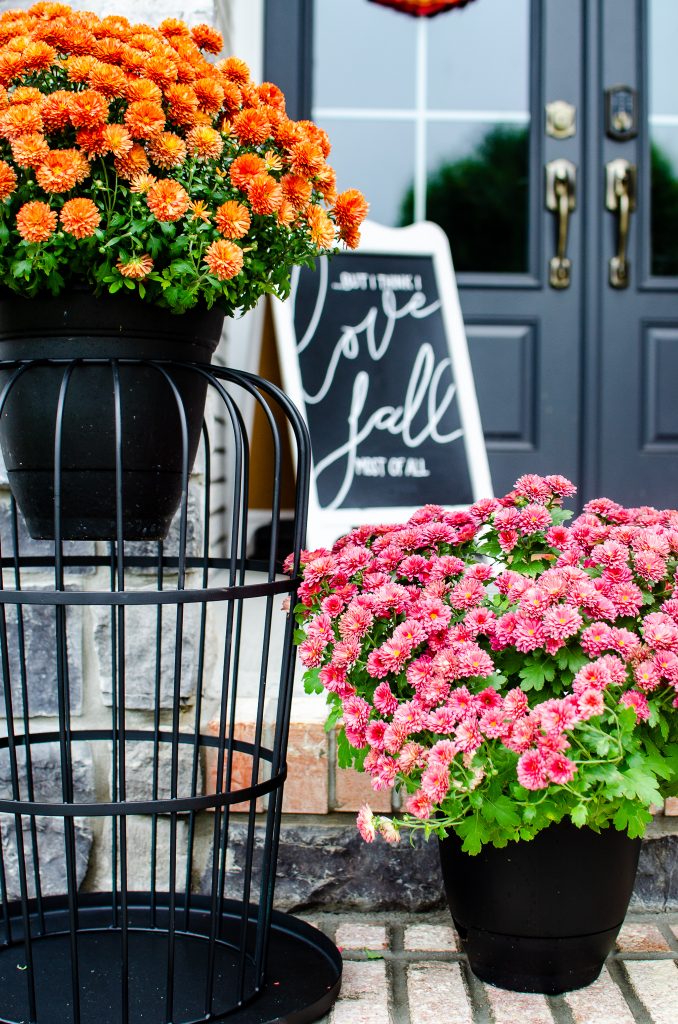 My front porch evolves greatly between the beginning of September and end of October. I typically start by adding mums and swapping out rugs and door wreaths. When October rolls around, pumpkins begin to fill in the extra space.
---
If you are new here, Hi! I'm Kera. I am a blogger, home stylist and mom of 4. I have a colorful, collected eclectic style with pops of modern vintage and cottage boho. If you enjoy my content I would love to connect with you on Instagram where I share my daily projects and home inspiration!
---
I went a different direction with my fall colors this year. Bringing in my favorite accent color, turquoise, and adding pops of copper accents.
You can check out my favorite finds IN THIS POST.
---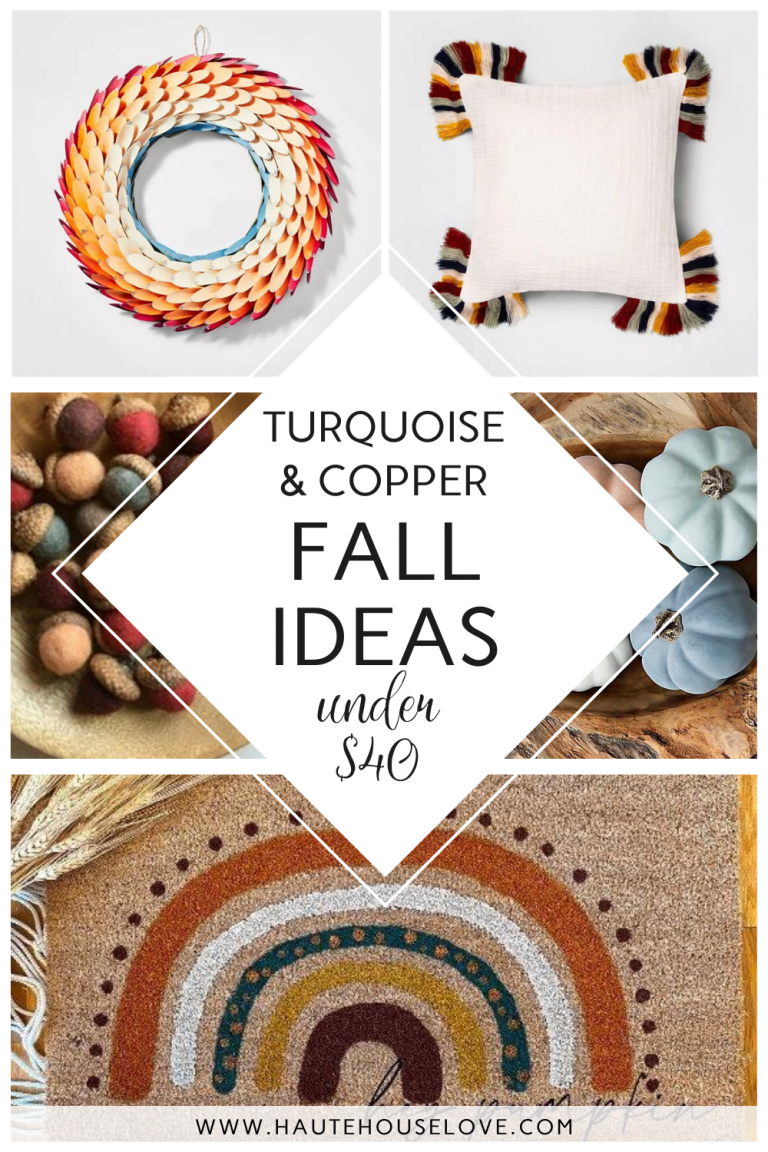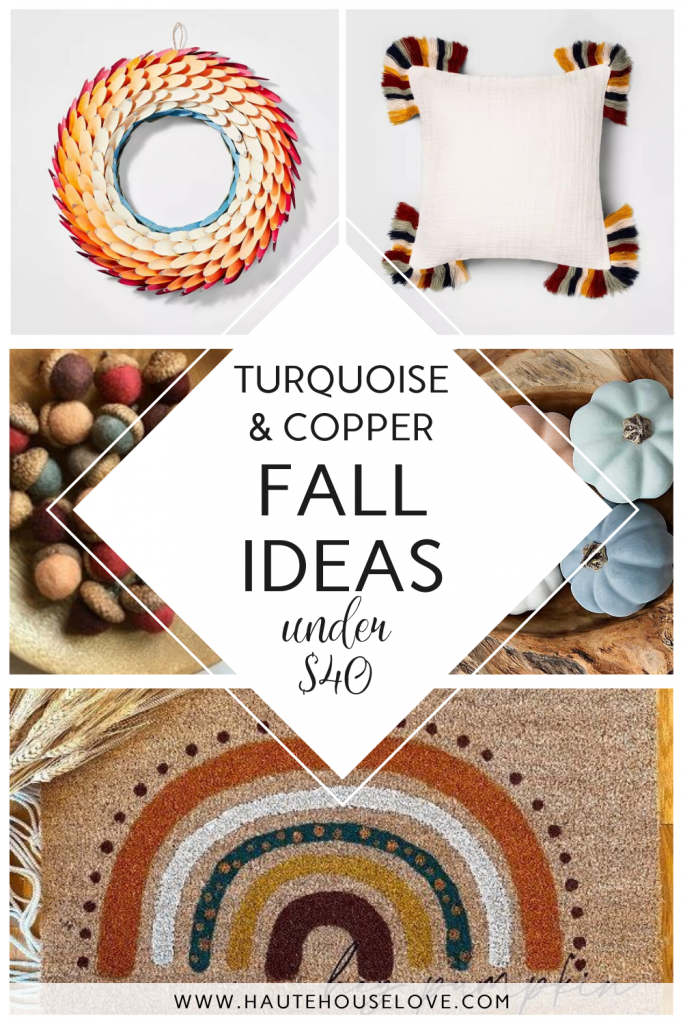 ---
While shopping is fun, I also enjoy doing a large amount of DIY when it comes to seasonal decor. The first project I took on I recreated a $40 target vase for only $10. Can I toot my own horn a second? I think my version came out better than the original! You can find the transformation HERE.
---
DIY Fall Doormat
Last week I tried my hand at a DIY rainbow doormat in the colors I'm loving for this season. You can find the original inspiration by clicking below.

I knew with a plain doormat and few small items I could easily recreate it myself and that's exactly what I did! My tutorial is in THIS POST.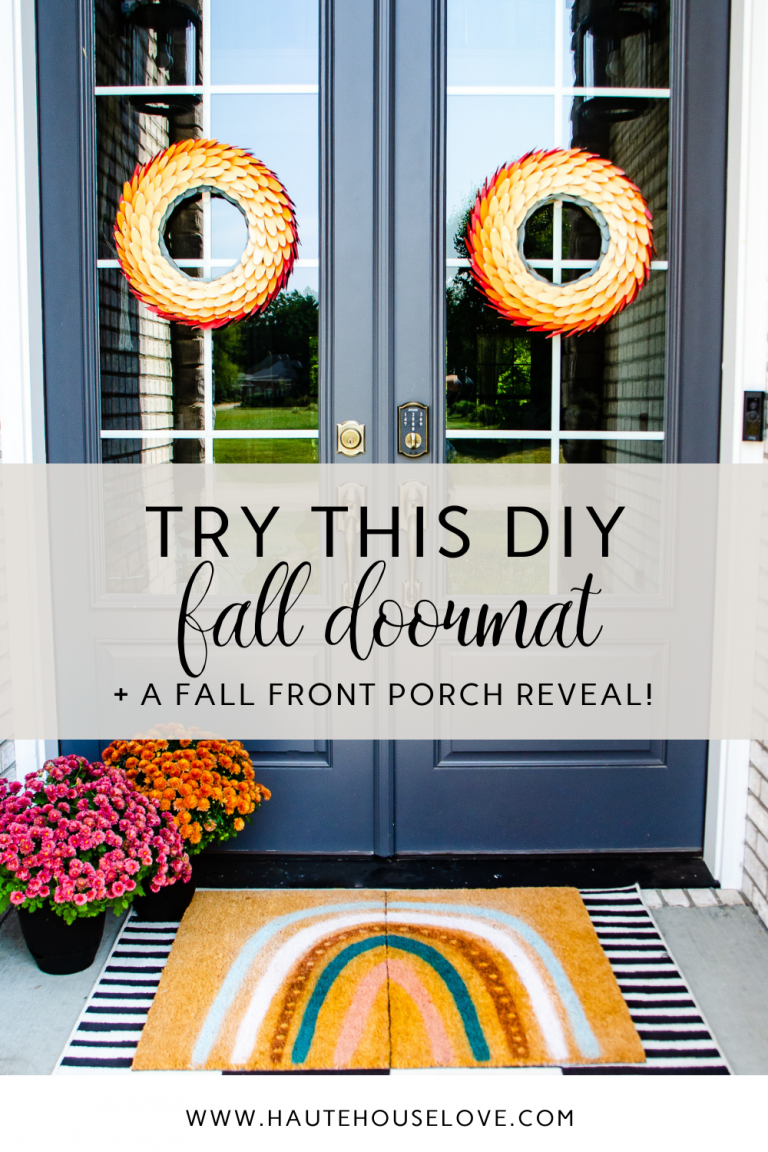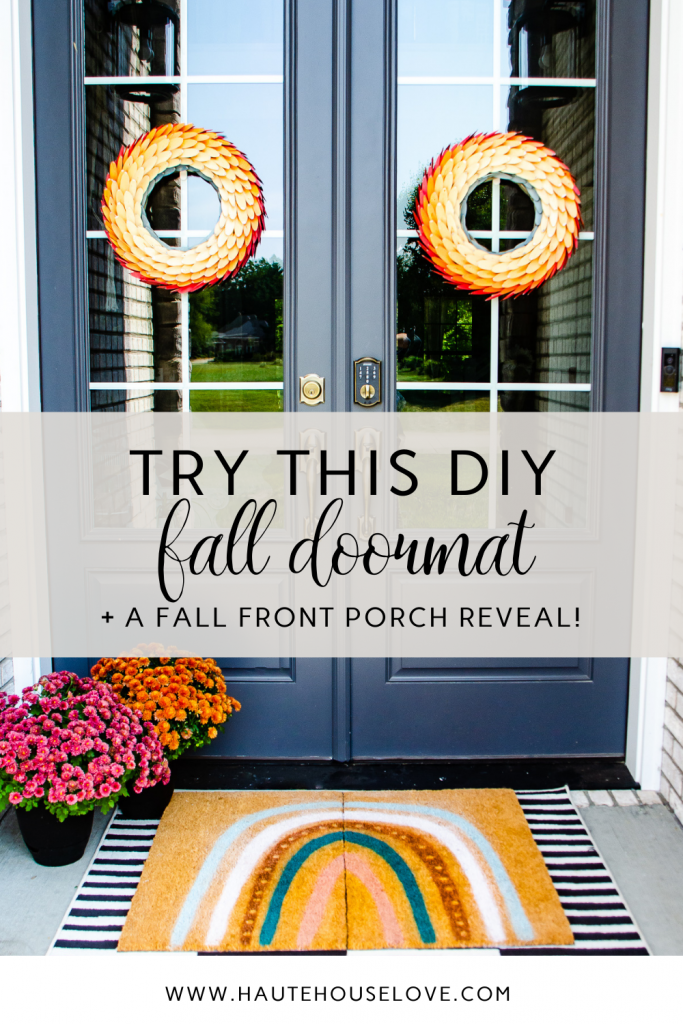 ---
DIY Fall Front Porch Wreath
Finally I wanted to create a DIY front door wreath. I LOVE my store bought ones but luckily I have plenty of doors in my house that could use a little fall cheer.
My high school intern and I worked on these beauties together and I think they turned out pretty great!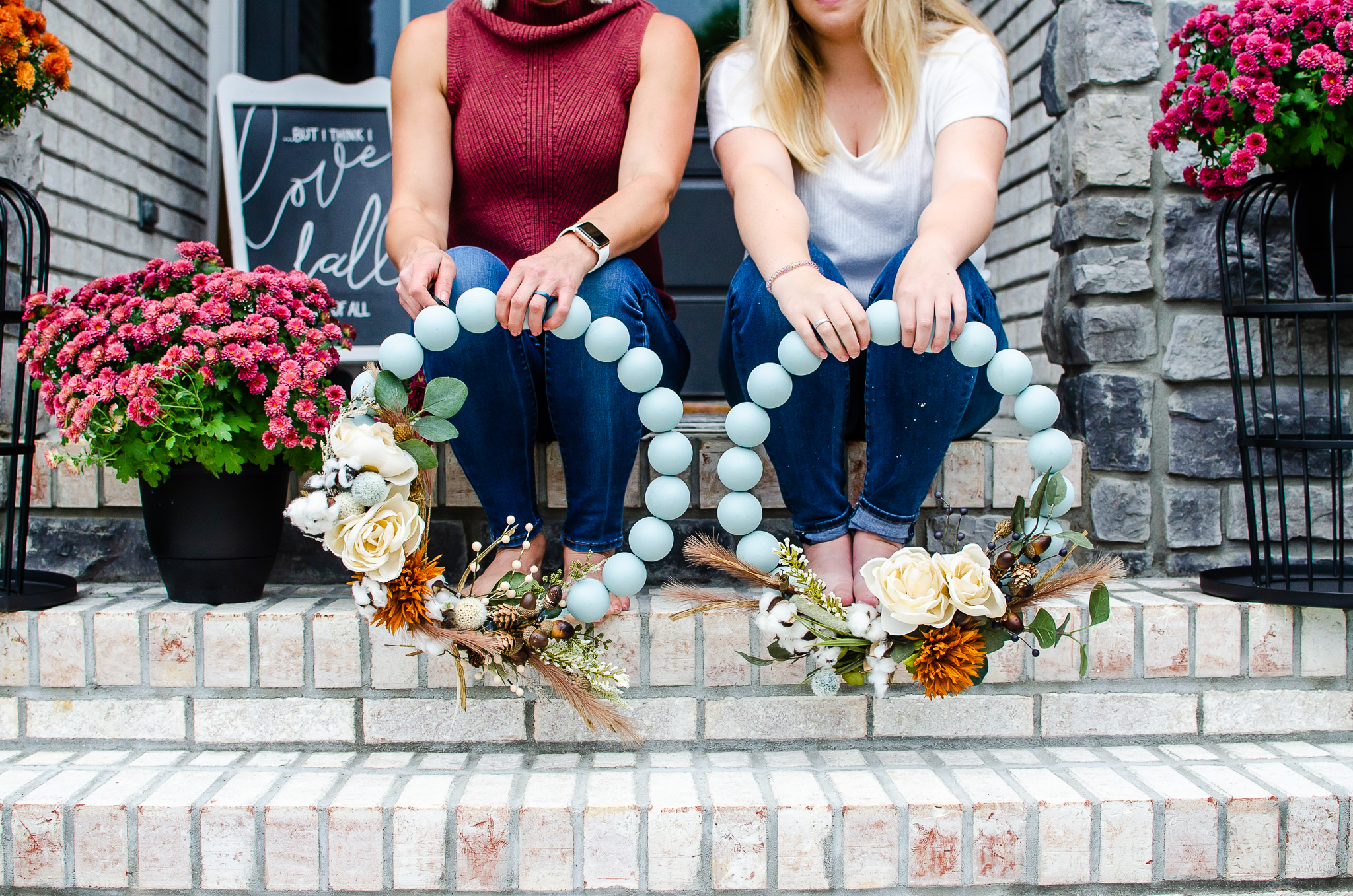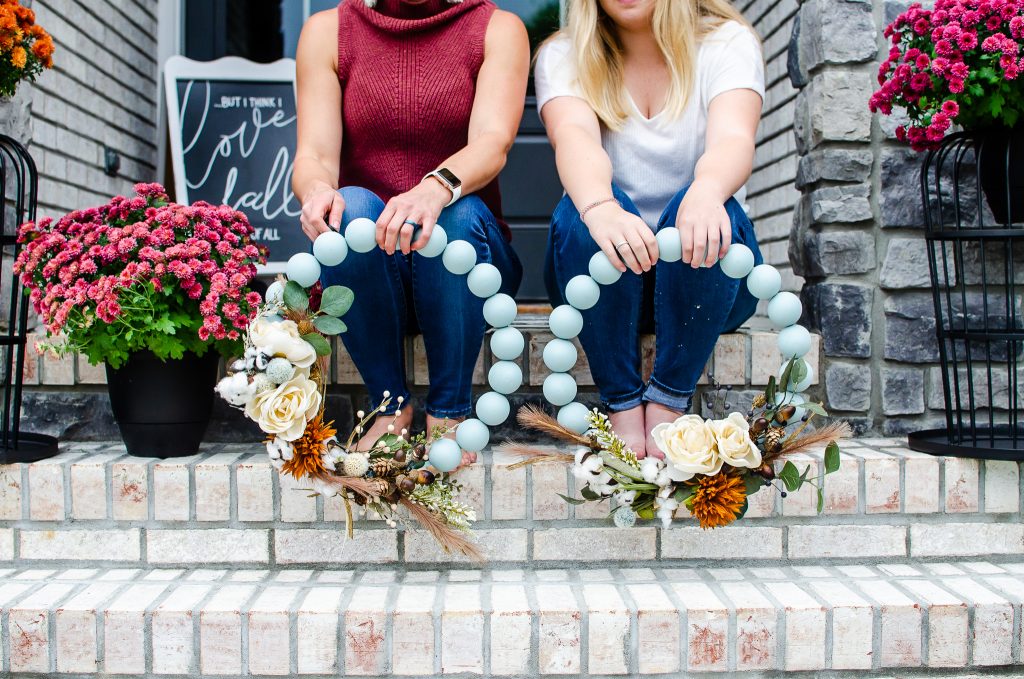 While I wish I were the genius who came up with this project, it is unfortunately not my own.
I followed THIS tutorial from Lolly Jane Blog to complete the wood bead wreaths. Aren't they so stinking cute?!?
---
I think its fair to say that I'm SLIGHTLY obsessed with my fall porch this year.
And the best part?
Only 2 more weeks until pumpkin time!
---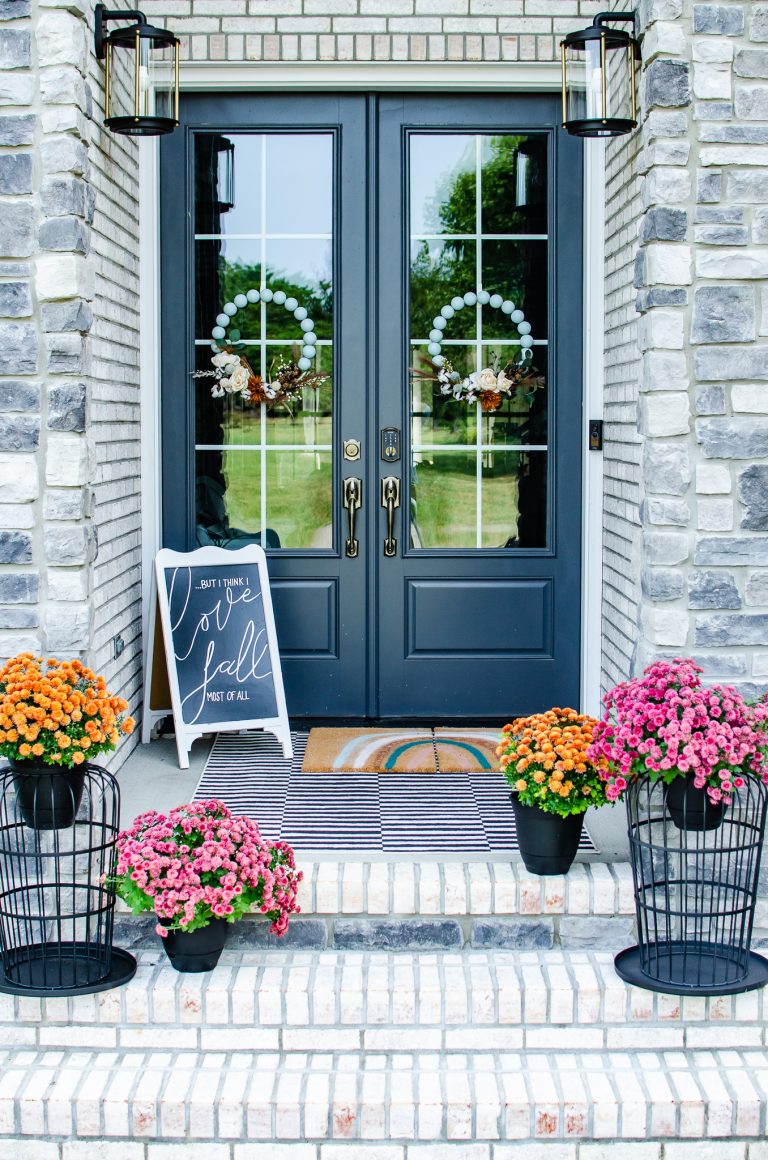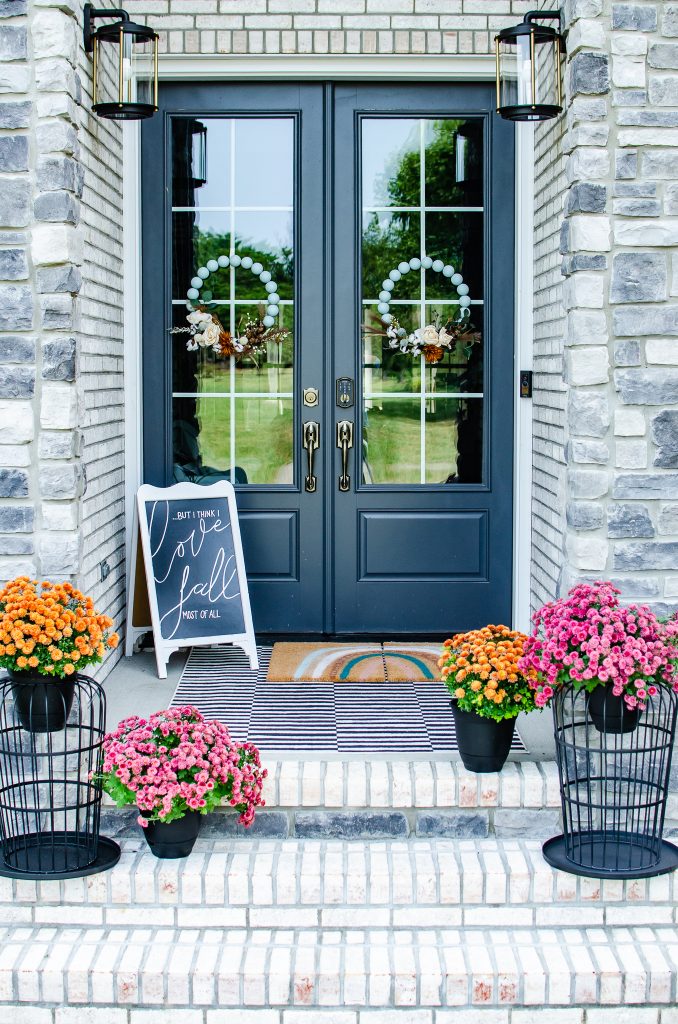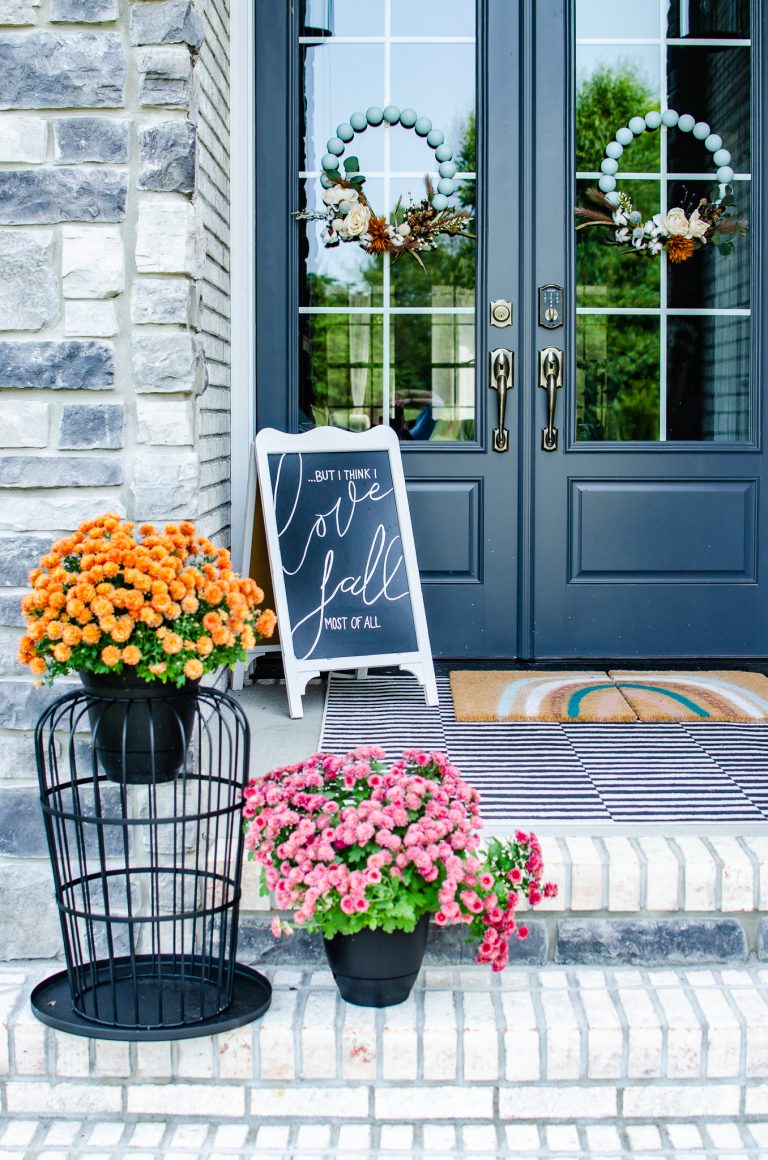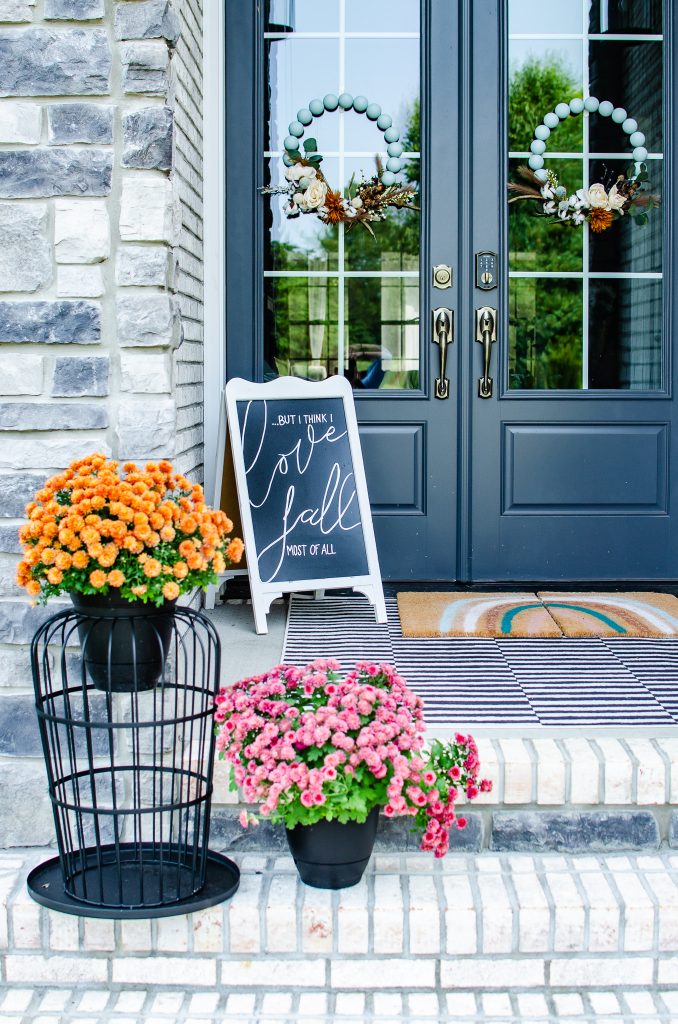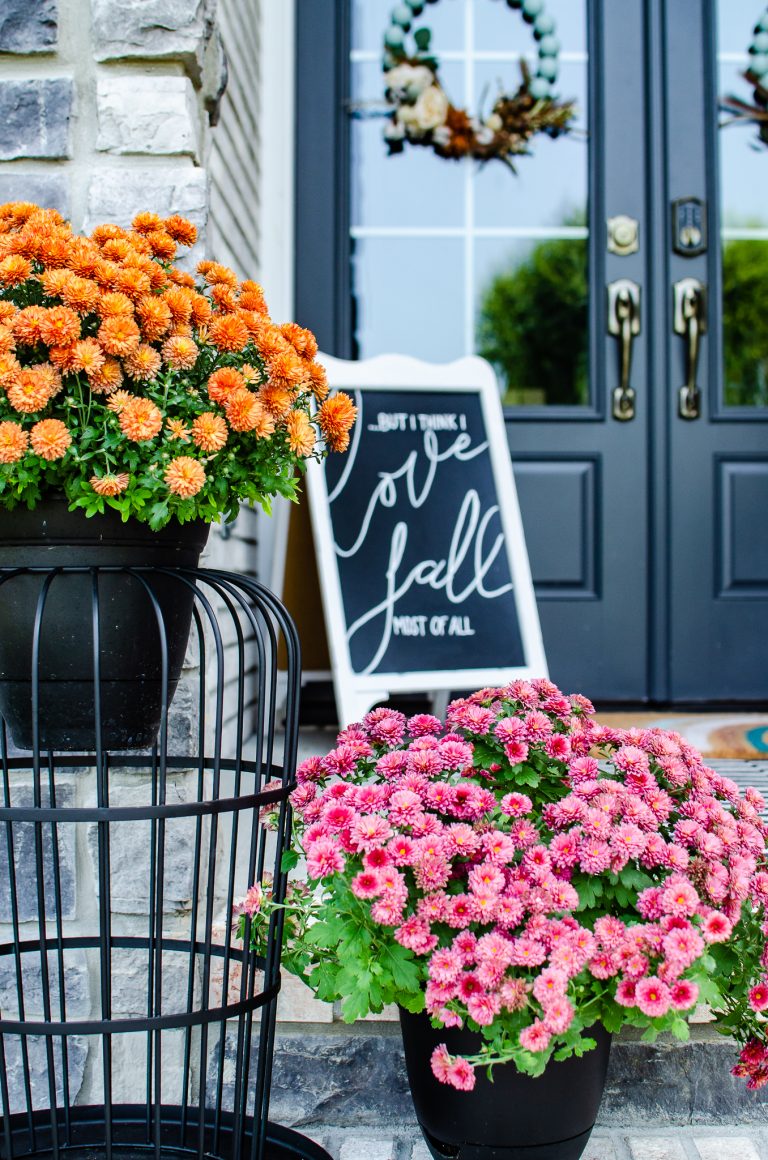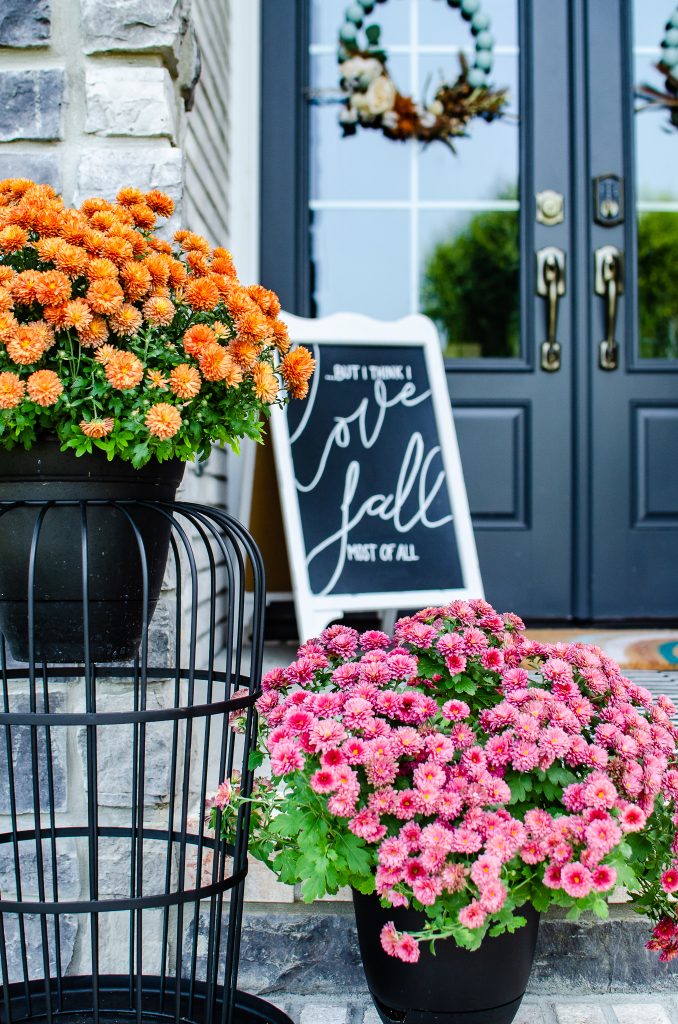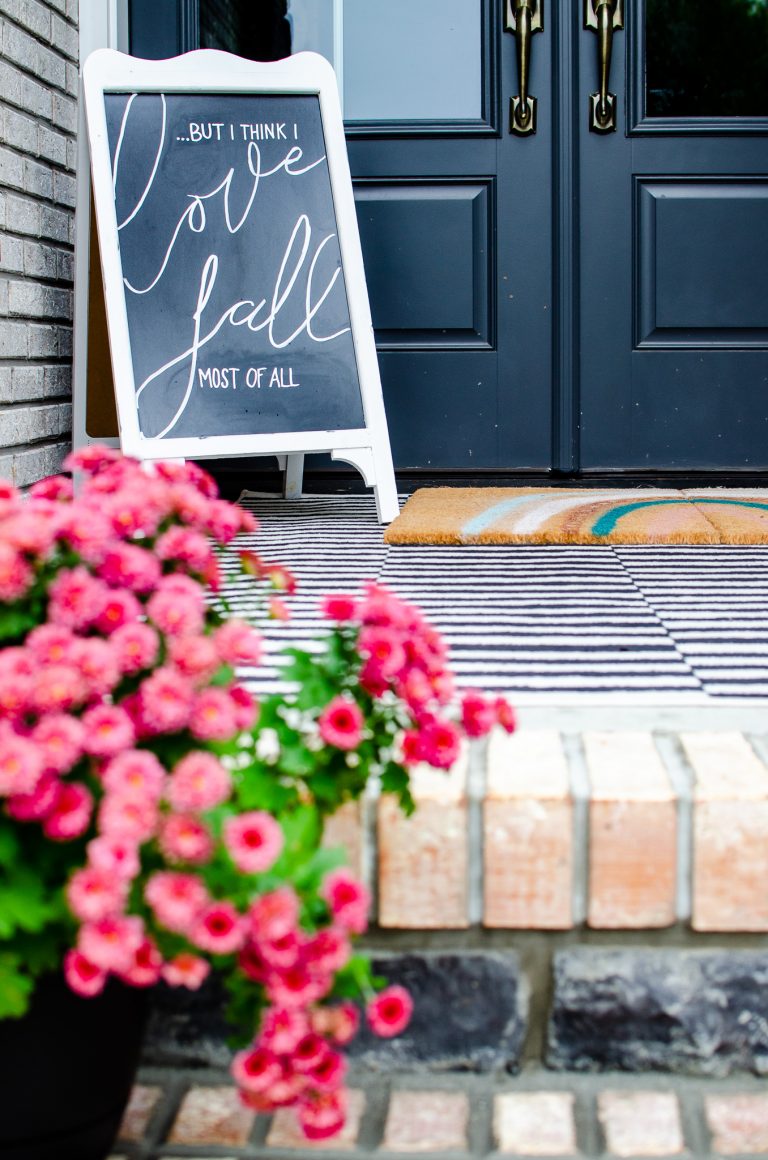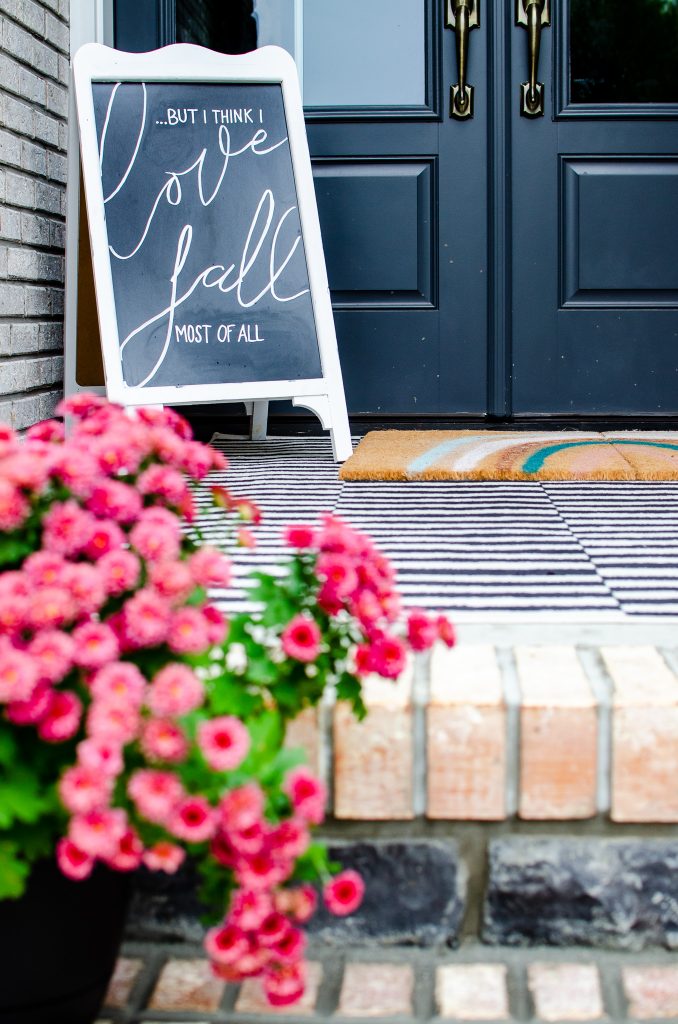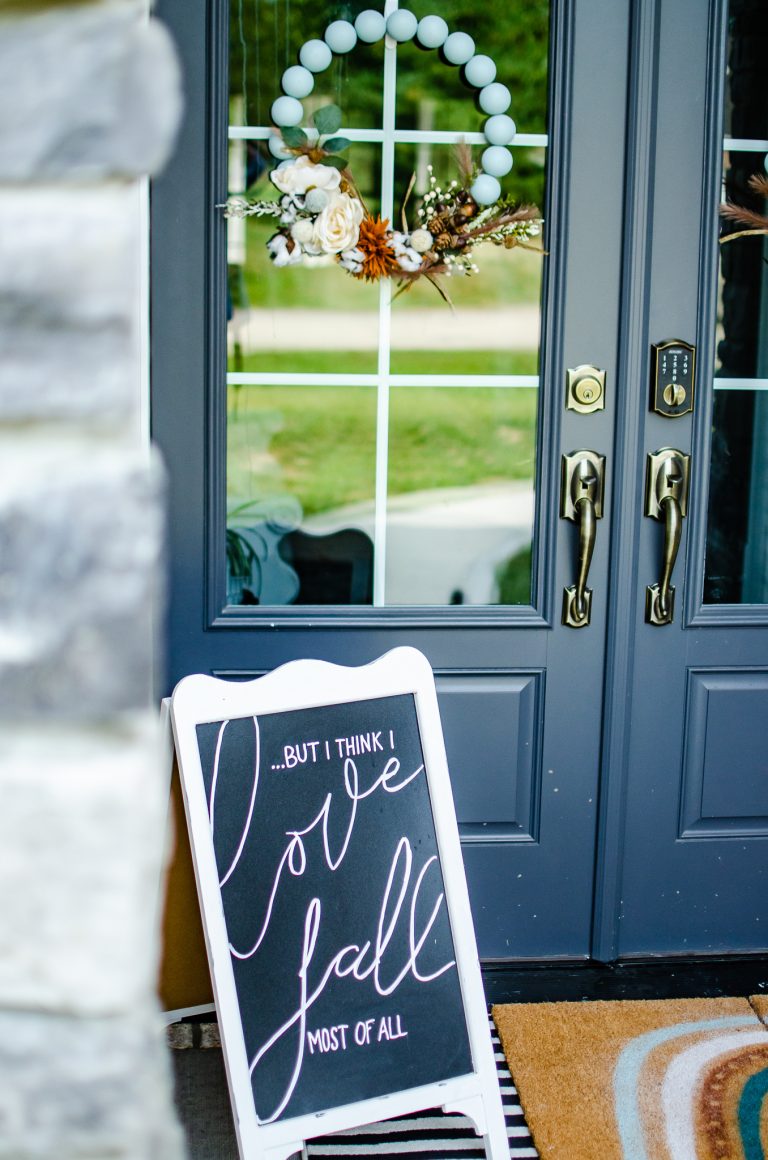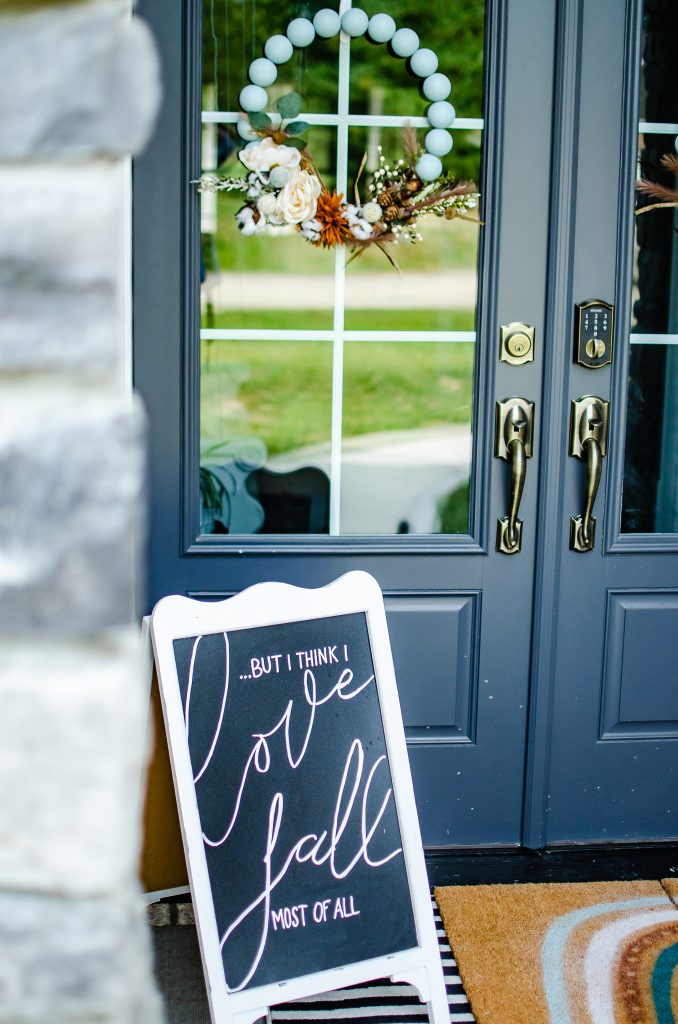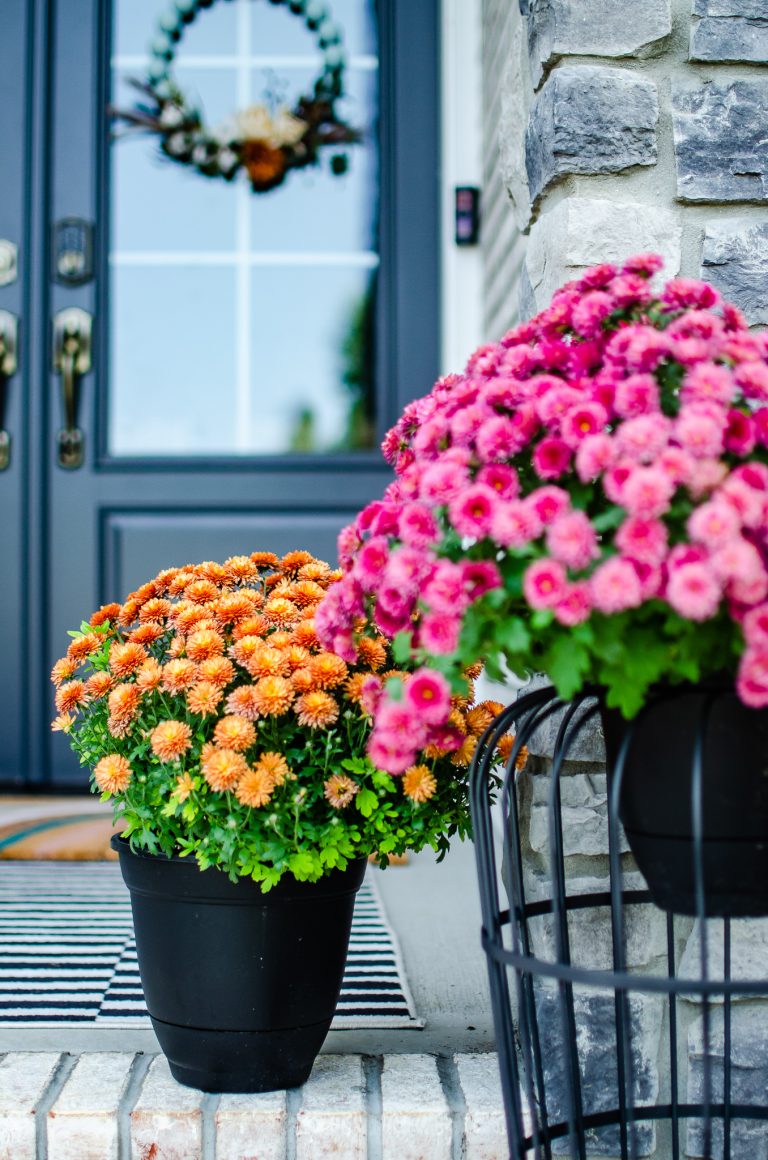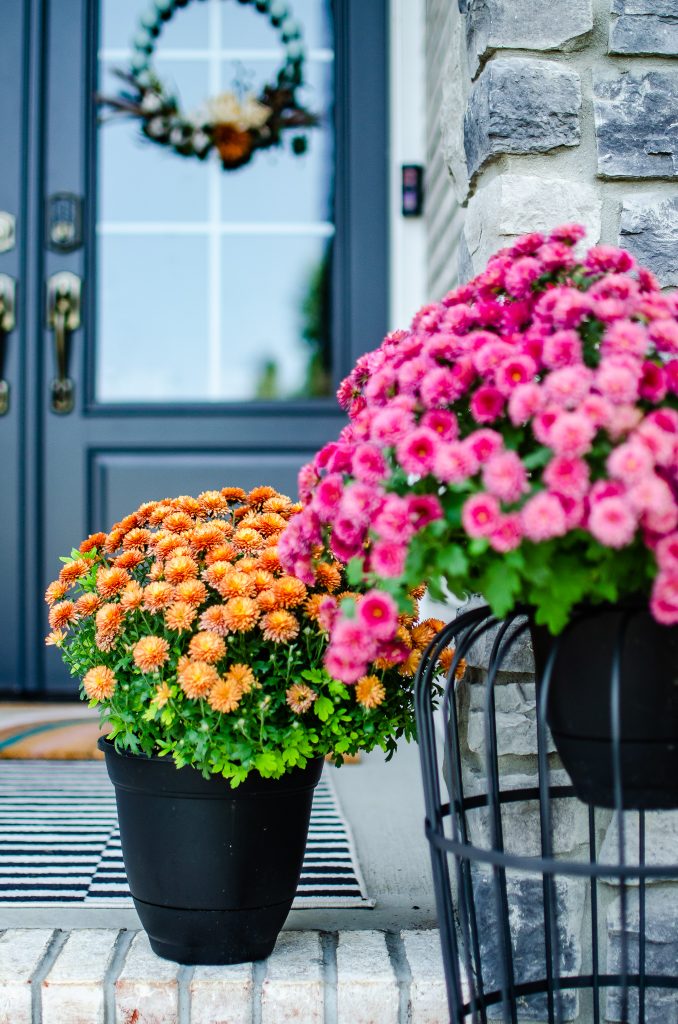 ---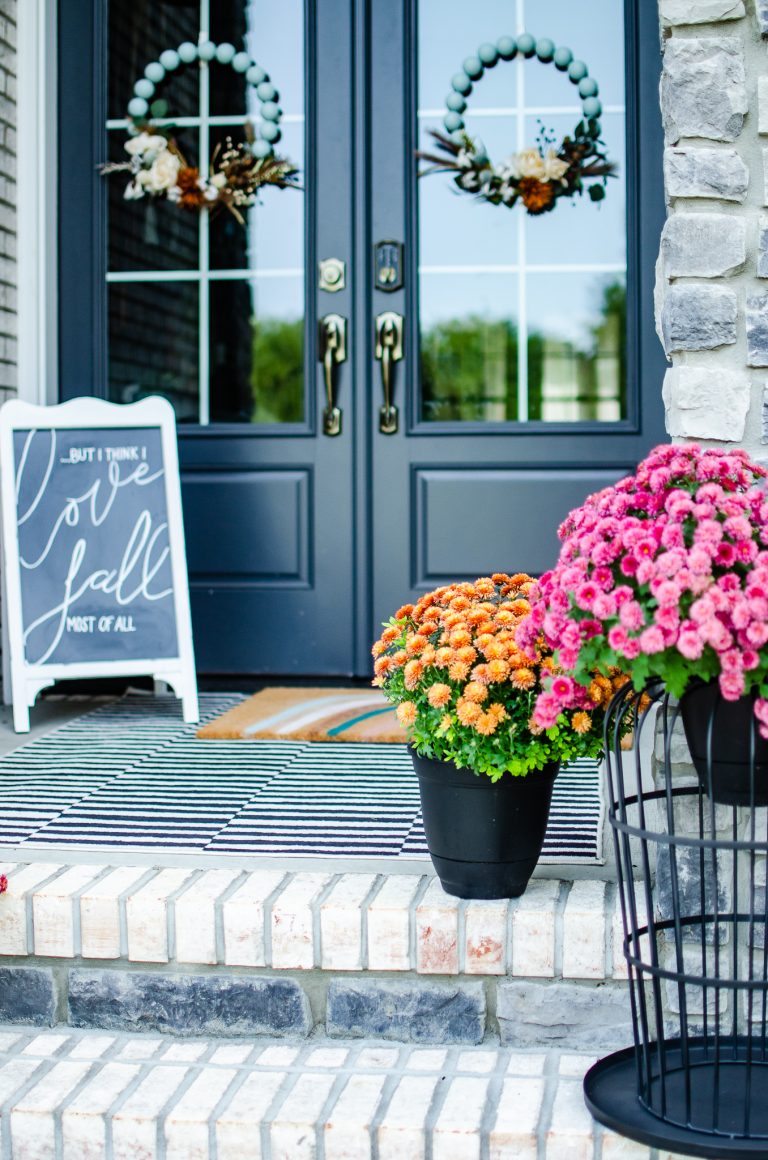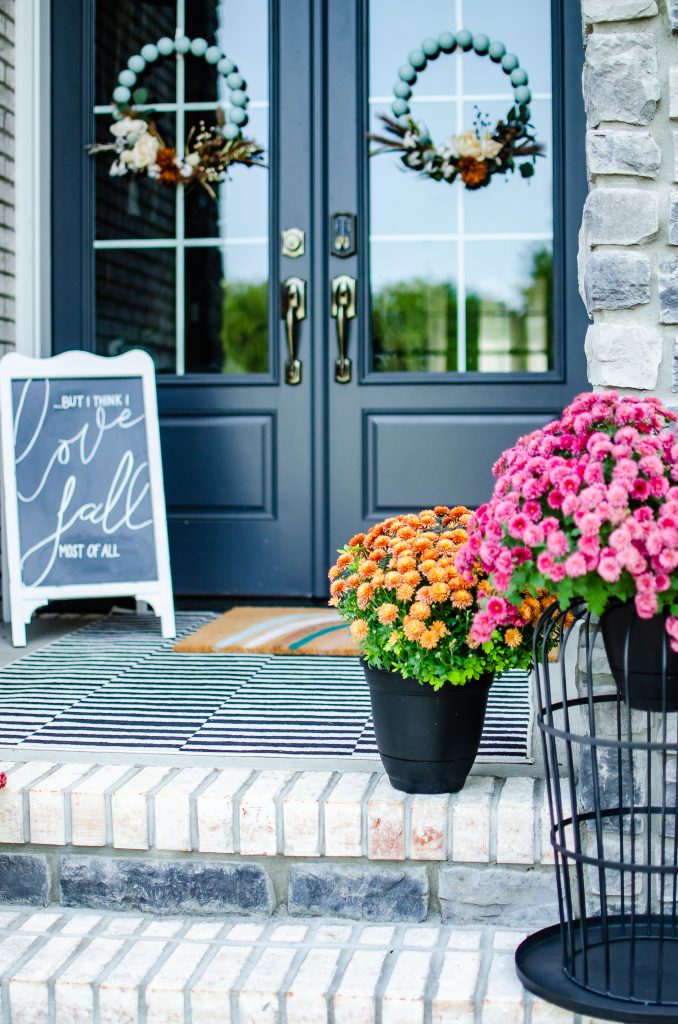 Want More Home Inspiration?
Check Out These Popular Posts!