How To: The Look For Less – Fall Decor Edition.
I don't know about you but I LOVE a good knock off. Especially when I can DIY to get the look for less.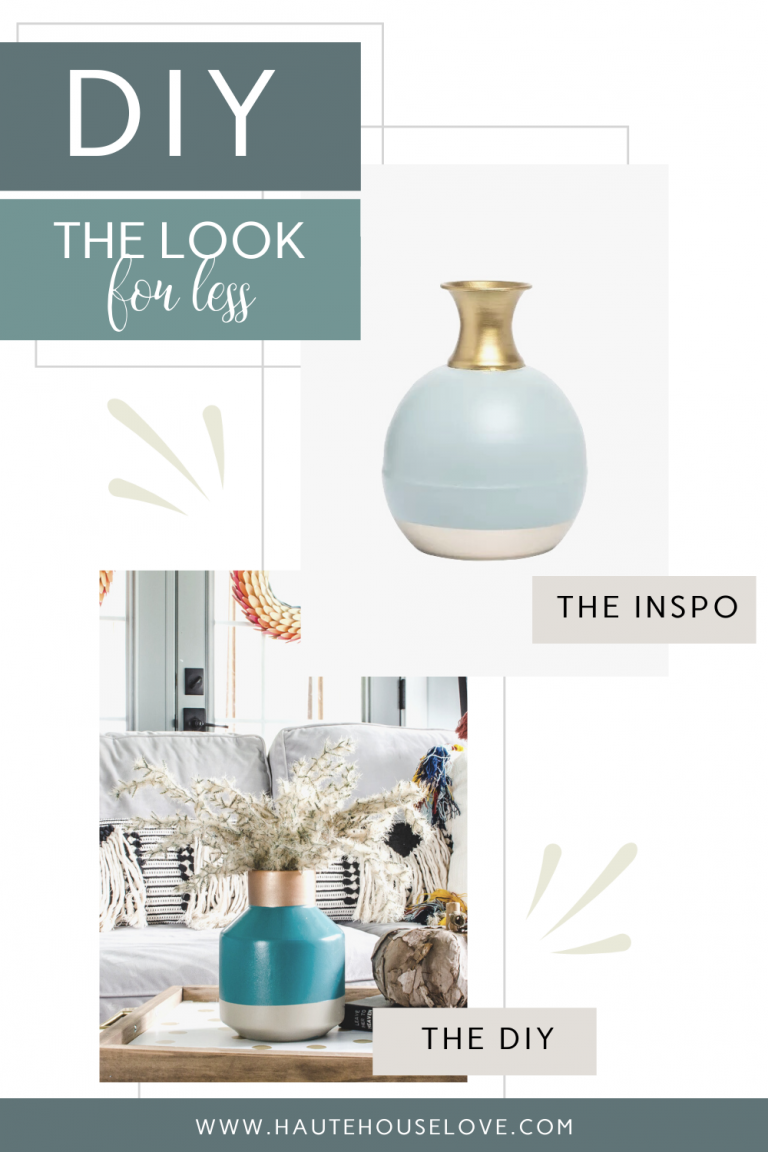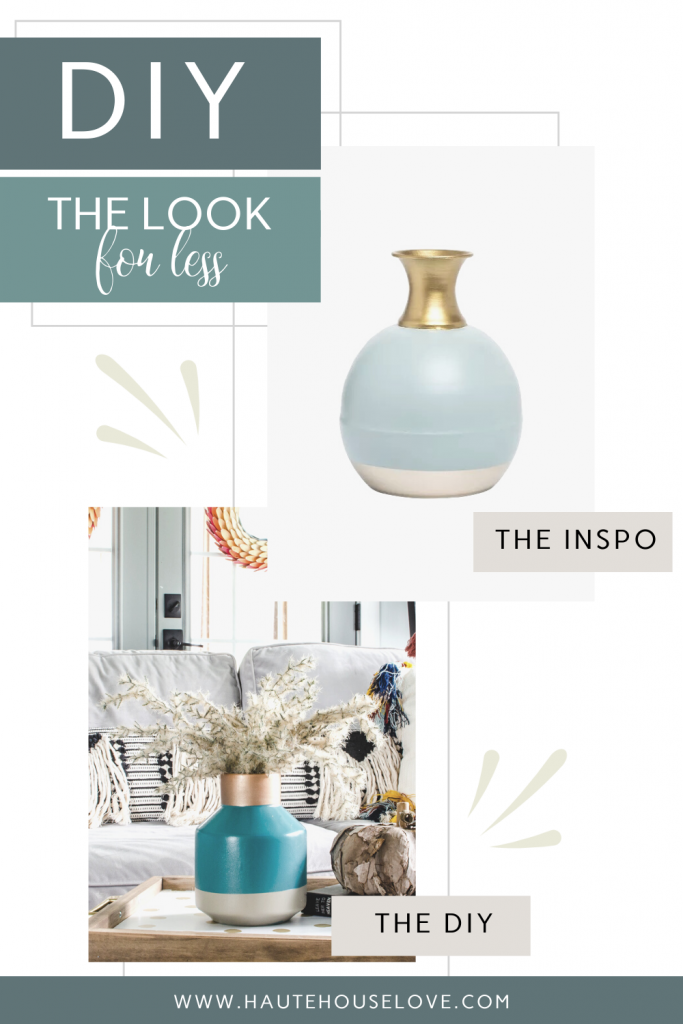 ---
Last week I shared my fall decor favorites for the 2020 season and while most items were budget friendly, there is ONE item that I just couldn't bring myself to purchase. This vase is from Target and runs $44 retail. And its small, friends! YIKES!

---
If you are new here, Hi! I'm Kera. I am a blogger, home stylist and mom of 4. I have a colorful, collected eclectic style with pops of modern vintage and cottage boho. If you enjoy my content I would love to connect with you on Instagram where I share my daily projects and home inspiration!
---
Shop My Fall Favorites

---
Don't Buy – DIY The Look For Less
I knew immediately that I could grab some items around my house and DIY this same look for WAY less money. Who doesn't have a random vase sitting around their house from 2010? I definitely did.
My house also isn't lacking in spray paint or painters tape. So with the purchase of just two new cans I was set to DIY.
---
Supply List
An old vase that you just aren't loving anymore. OR an inexpensive thrifted vase in a shape you like!
Spray Primer
Spray Paint in 3 colors. (I chose a color, a blue and a metallic copper) Look at what you already have on hand and then purchase what you need.
220 grit sand paper. (optional)
Painters Tape
Patience. This project isn't hard but its a tad time consuming because layers. And drying time.

---
Do you have your supplies ready? Lets create!
---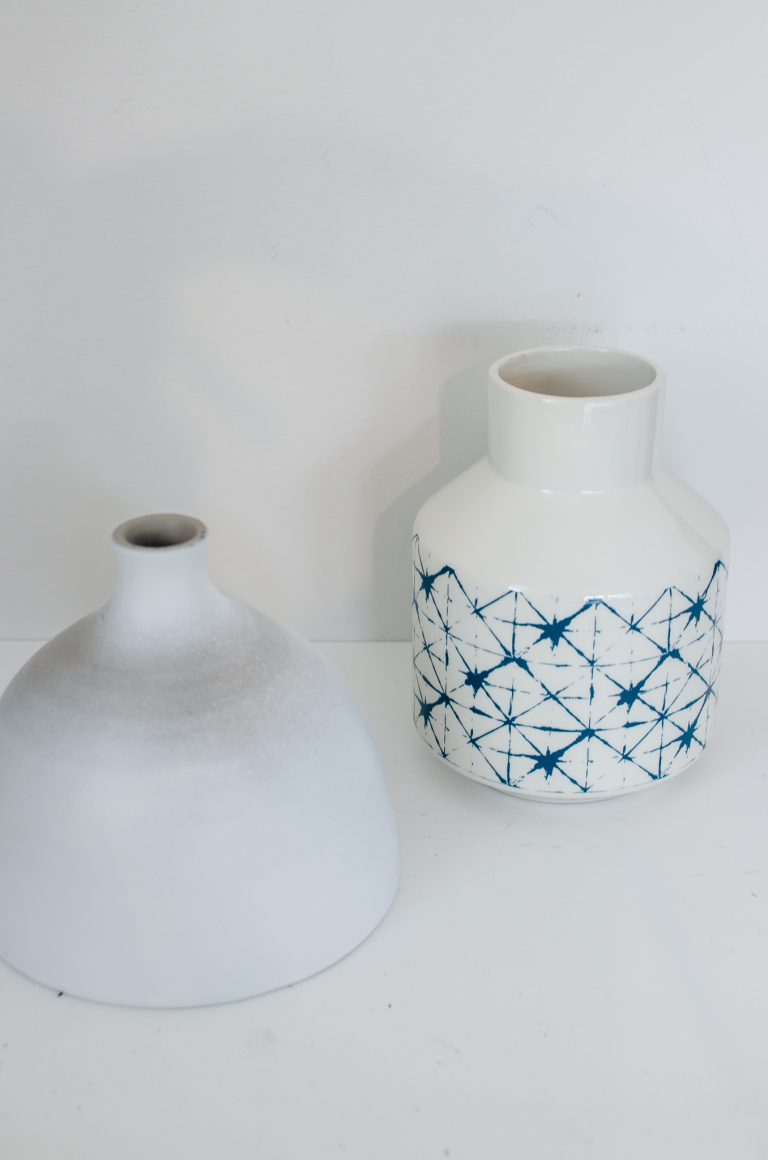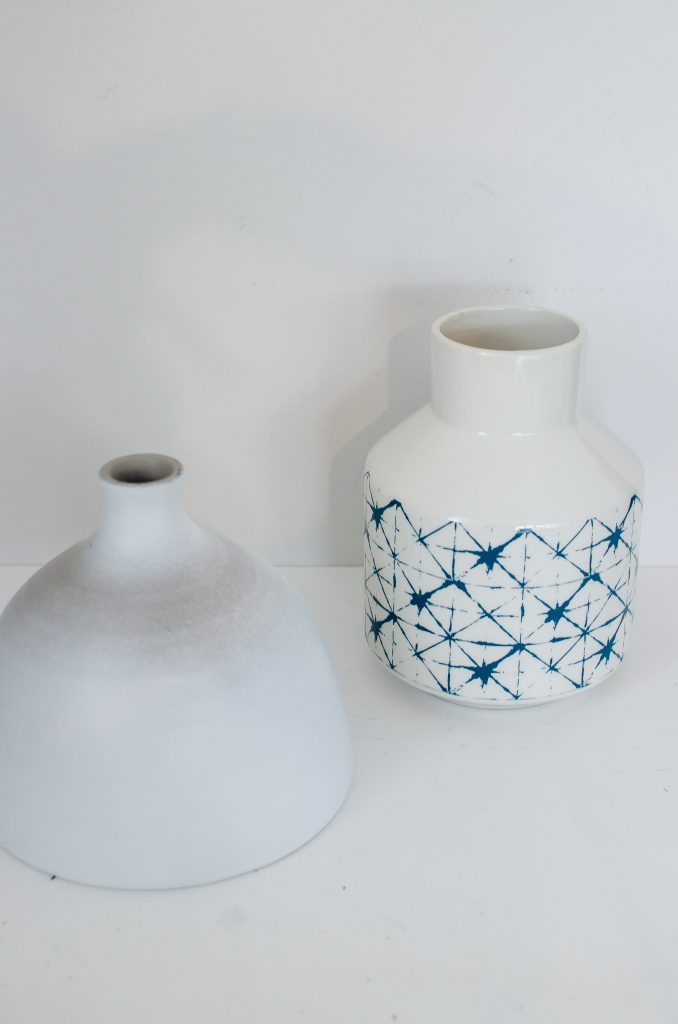 ---
More From Haute House Love
Step 1: Prime The Vase
This may seem unnecessary, especially if you have spray paint with a built in primer. However, I feel in my heart of hearts that spray paint sticks better when it has real primer underneath. That's just my opinion. Take it or leave it. Bur for real, prime those things!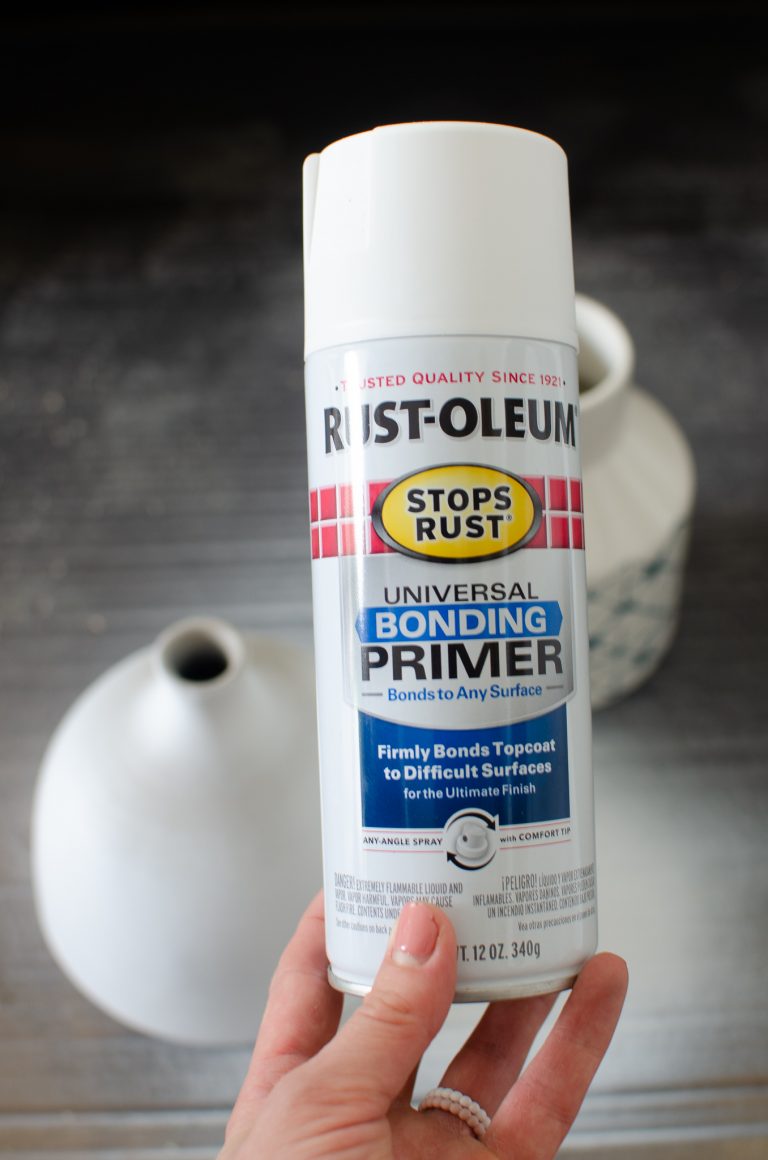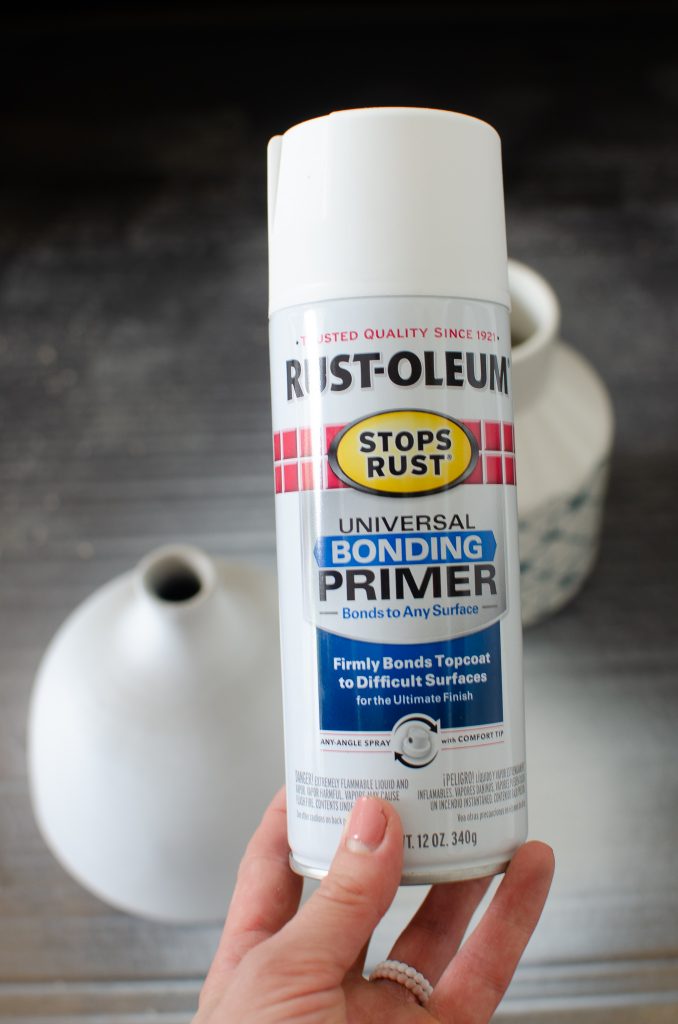 ---
Step 2: Spray the Base Color
Flip that baby over and give the bottom portion a light coating of the bottom color. Let it dry then add a second coat to assure good coverage.
For the best results you will want to let this coat cure for several hours-overnight.
Remember when I said this project is a tad time consuming? This is why.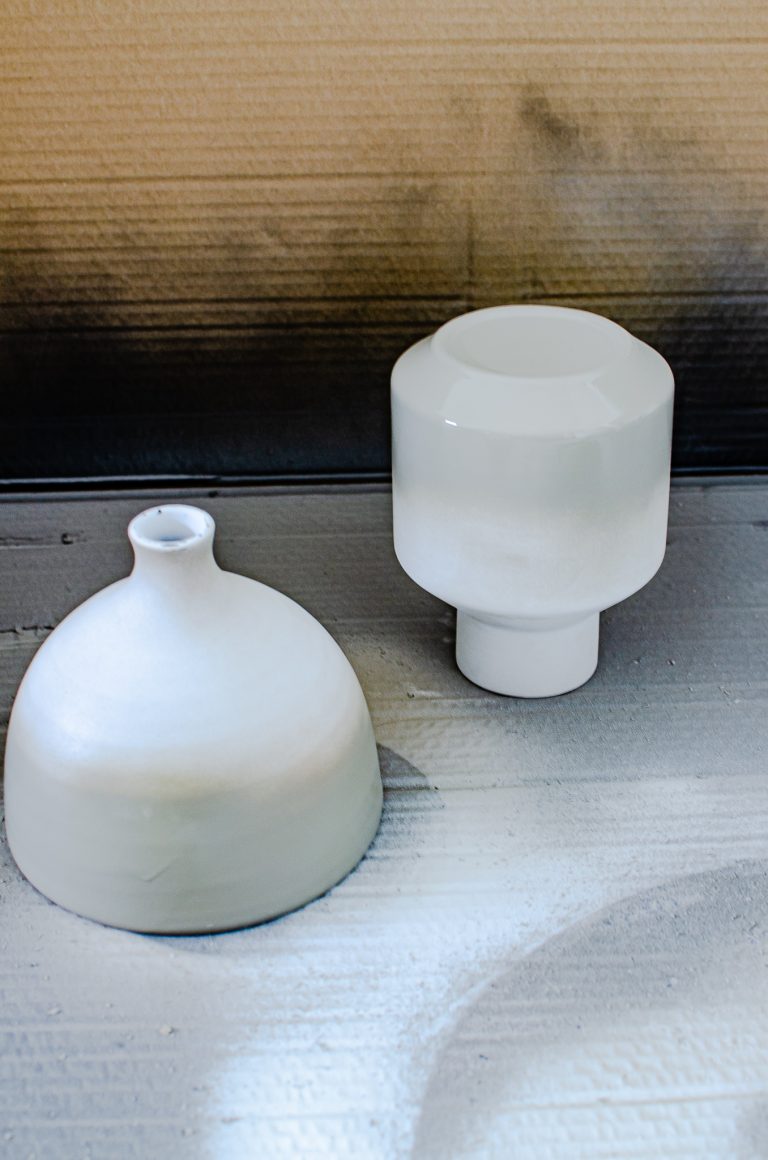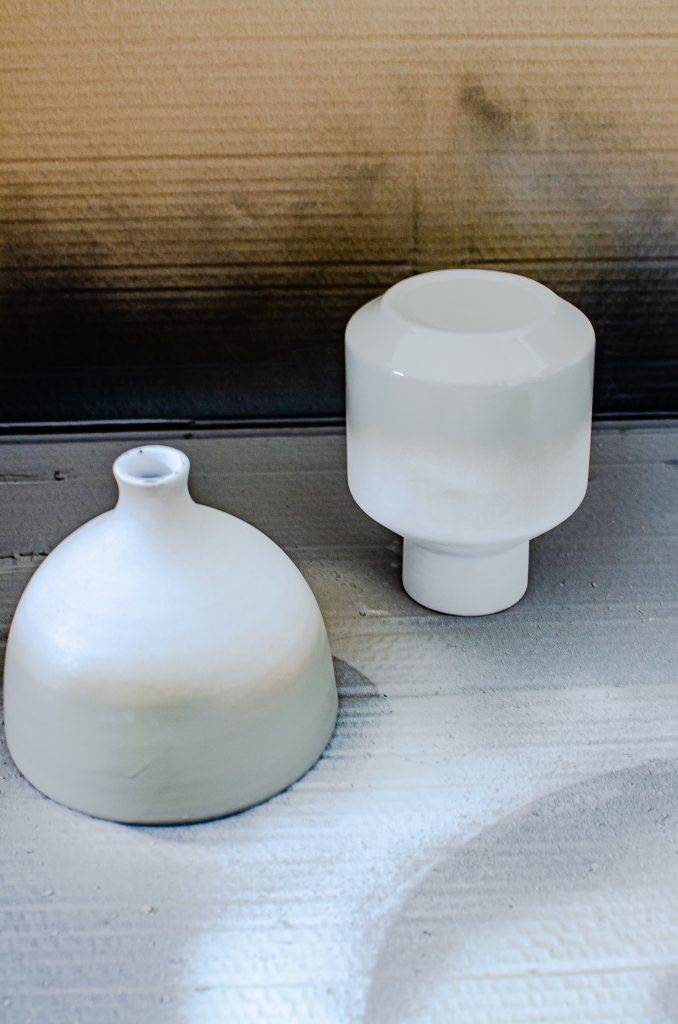 ---
Step 3: Tape It Off
When the base color is cured its time to break out the painters tape. I really didn't care about it being perfect so I just eyeballed it and covered the portion that I wanted to remain the base color.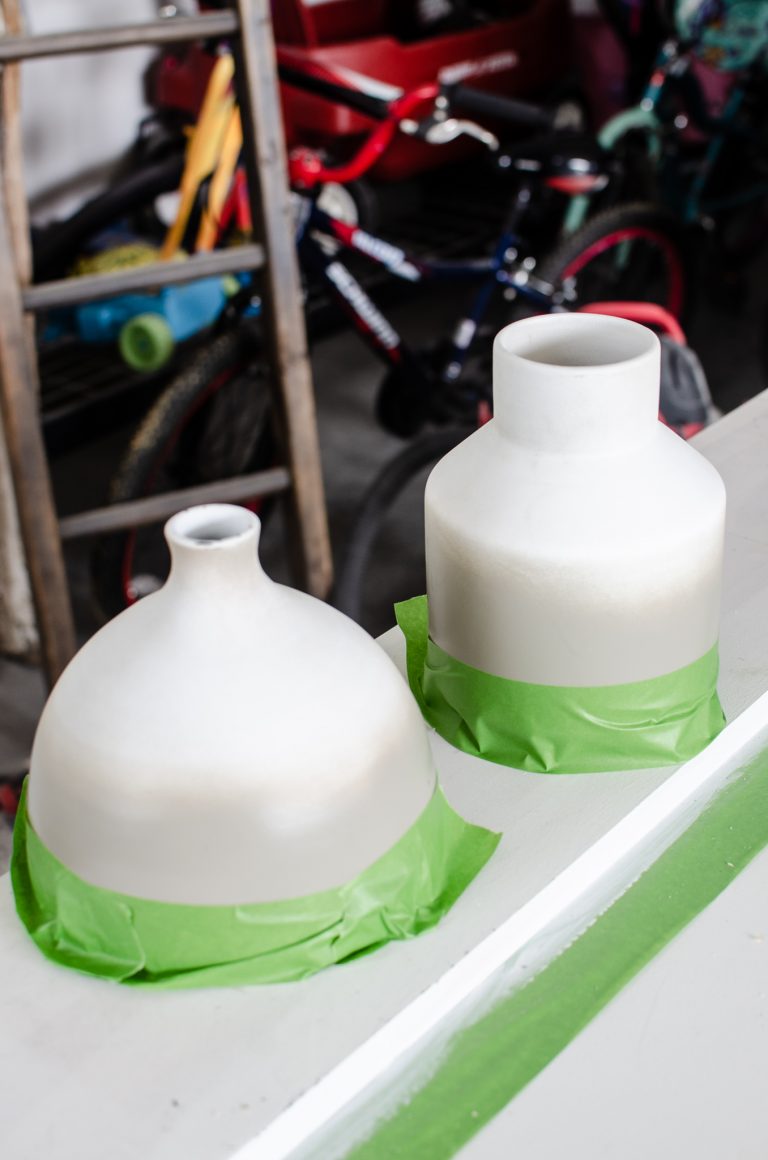 ---
Step 4: PAINT HACK ALERT!!
Spray the base color AGAIN! I know. You are probably thinking I'm crazy right now but guess what, this is a paint hack that will assure you get a clean crisp line with zero bleeding. Spraying the base color on top of the tape line will seal the tape. Promise. Trust me. Just do it!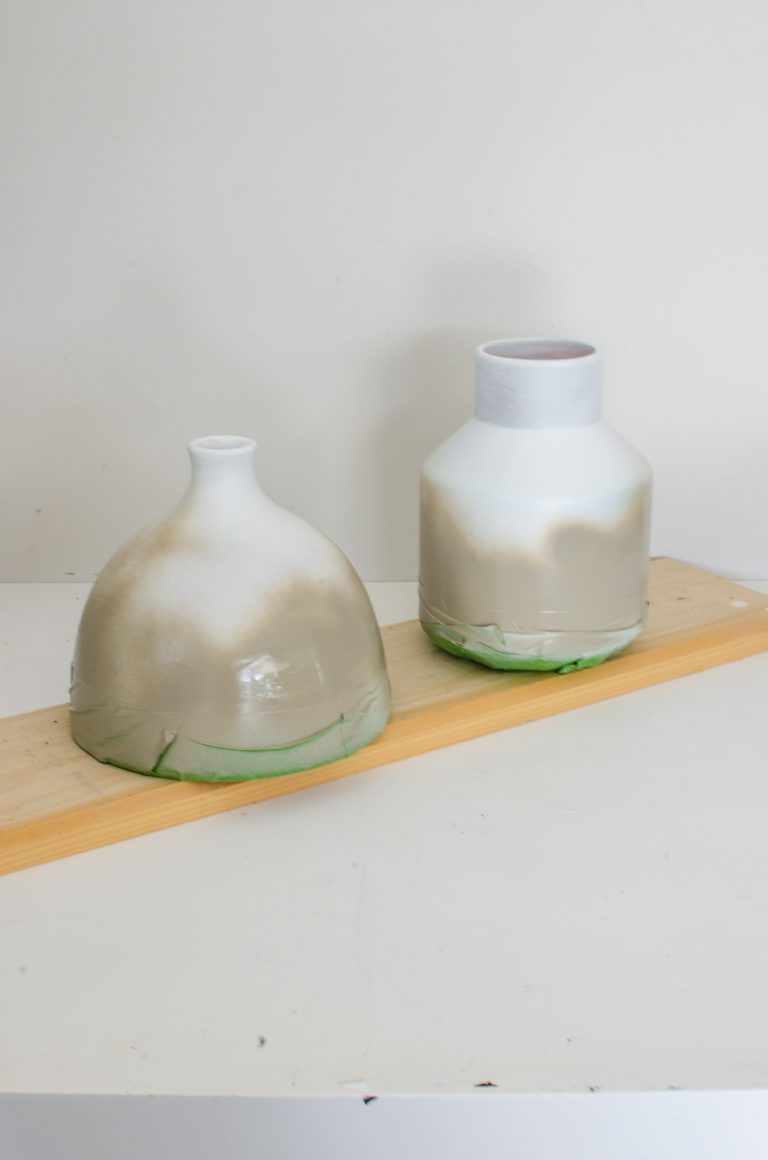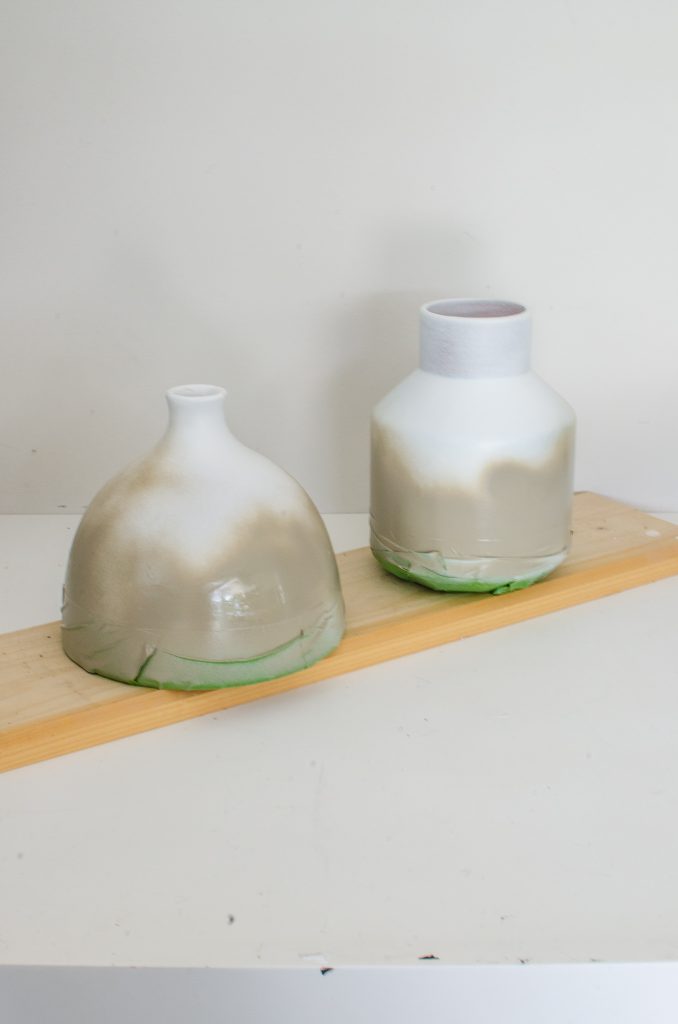 ---
Step 5: Rinse & Repeat
At this point it's going to be easiest to skip the middle color and go straight to the top. Take you top color and repeat Steps 2-5.
Note: I have found that metallic spray paint takes a little longer to cure than other spray paints. For the best results, let it cure overnight.
---
Step 6: Finish It Up
The only step left at this point is to add that middle color. I chose two shades of turquoise to give my vases a little variety. Two light coats of paint should finish you up. Then again, just wait for it to dry.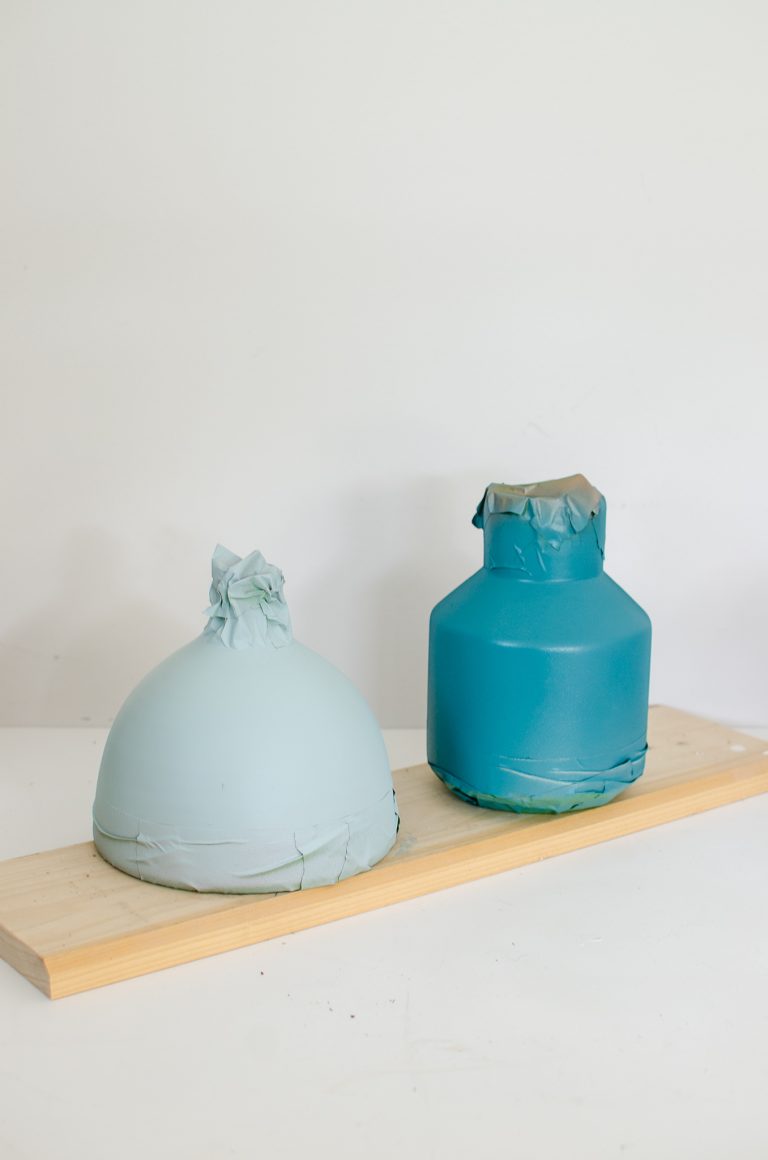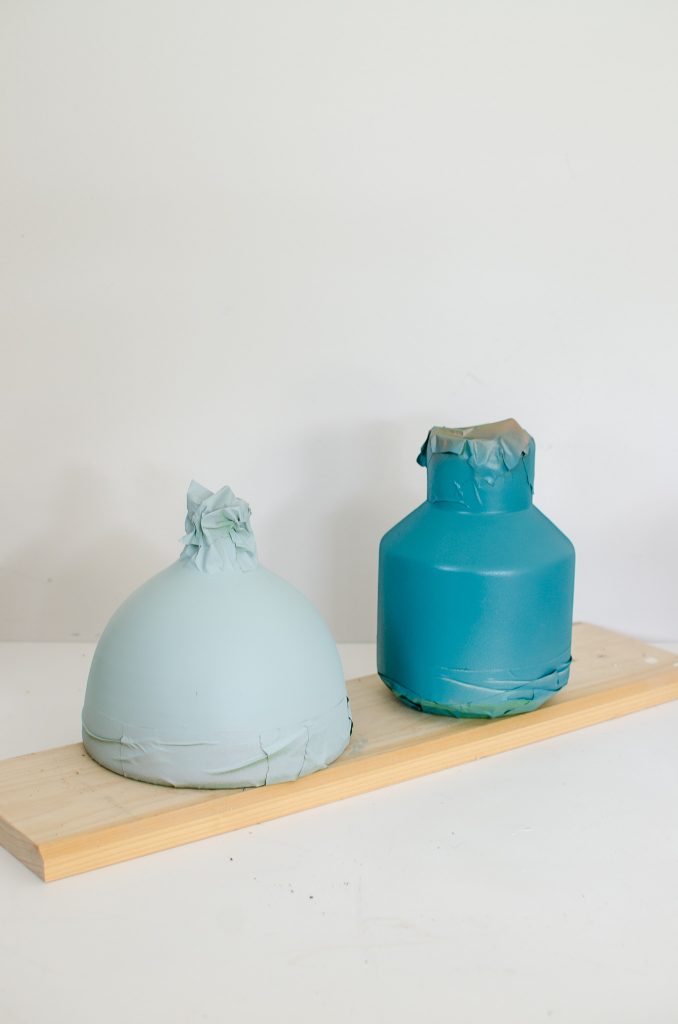 ---
The Big Reveal
Once the 234738 layers of spray paint are dry its time to peel off the tape! Your lines should be crisp because you added that extra layer of base color, right?!? So worth it!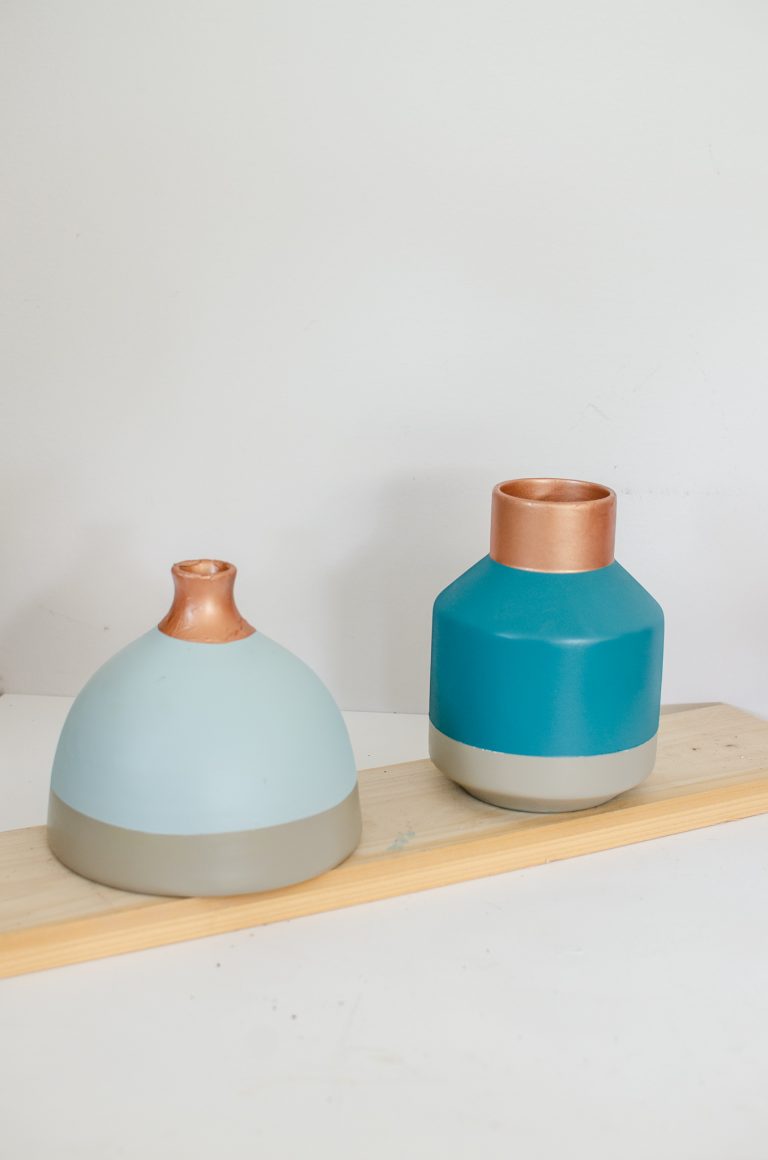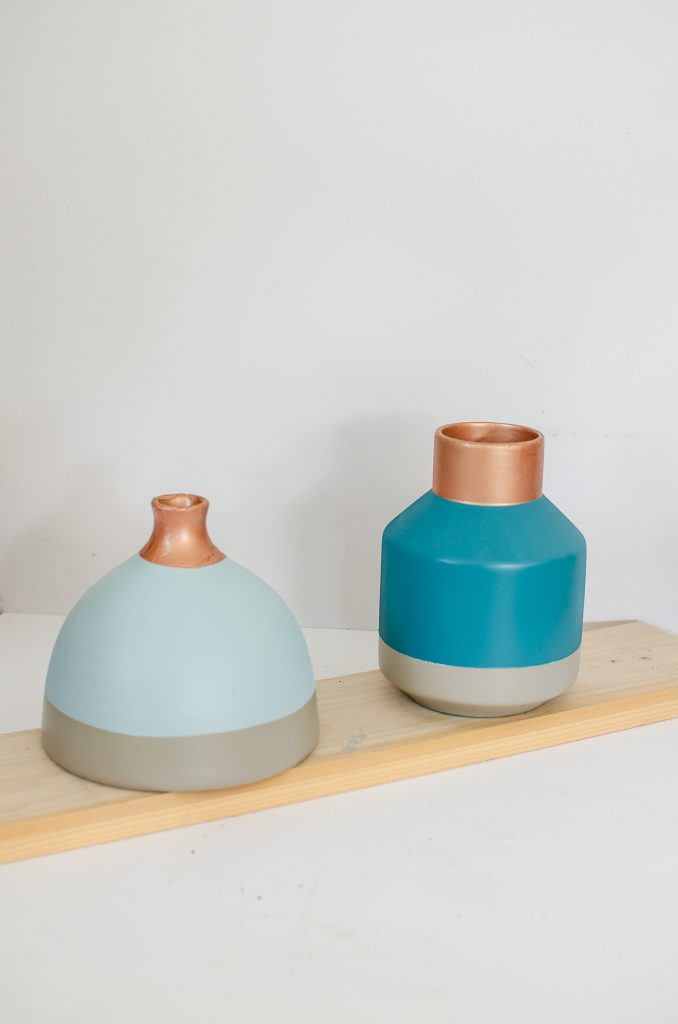 ---
Give yourself a pat on the back for a job well done! Then run inside and grab a few fall floral stems and style those vases up!
Style them together or spread them throughout your home. Yay! You created a super fun look for less using items you (mostly) already own!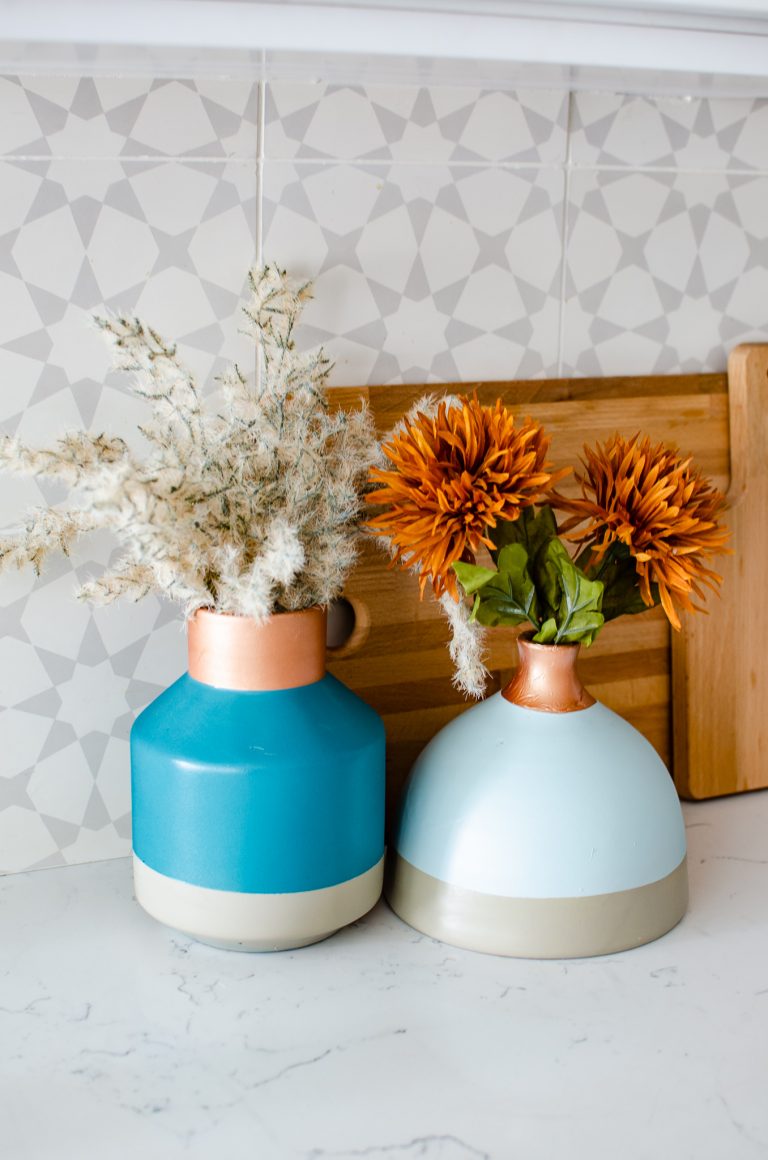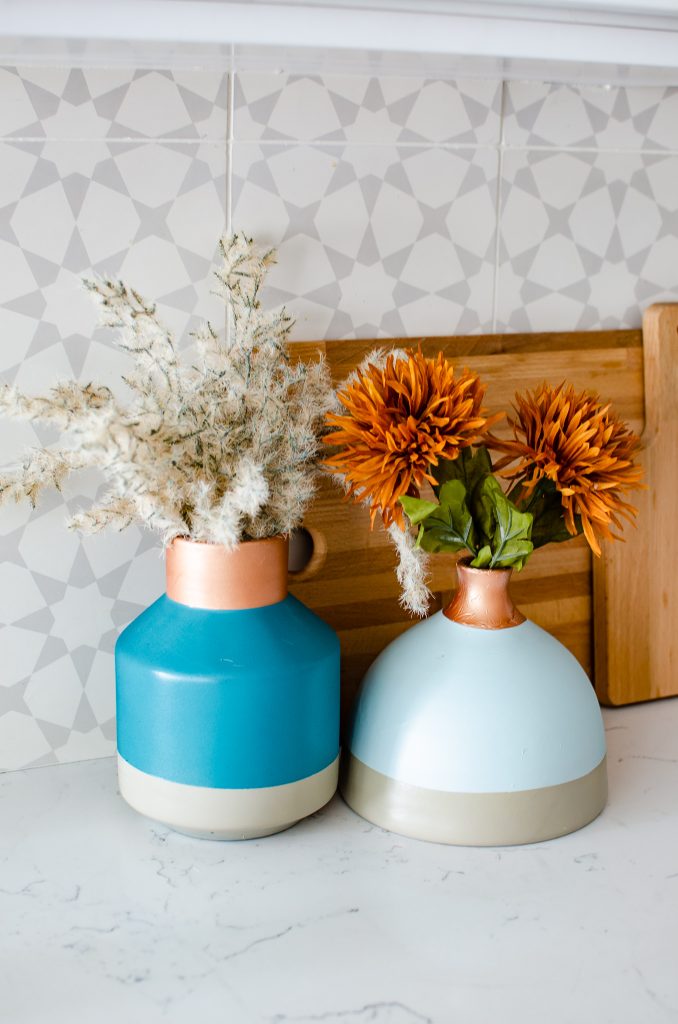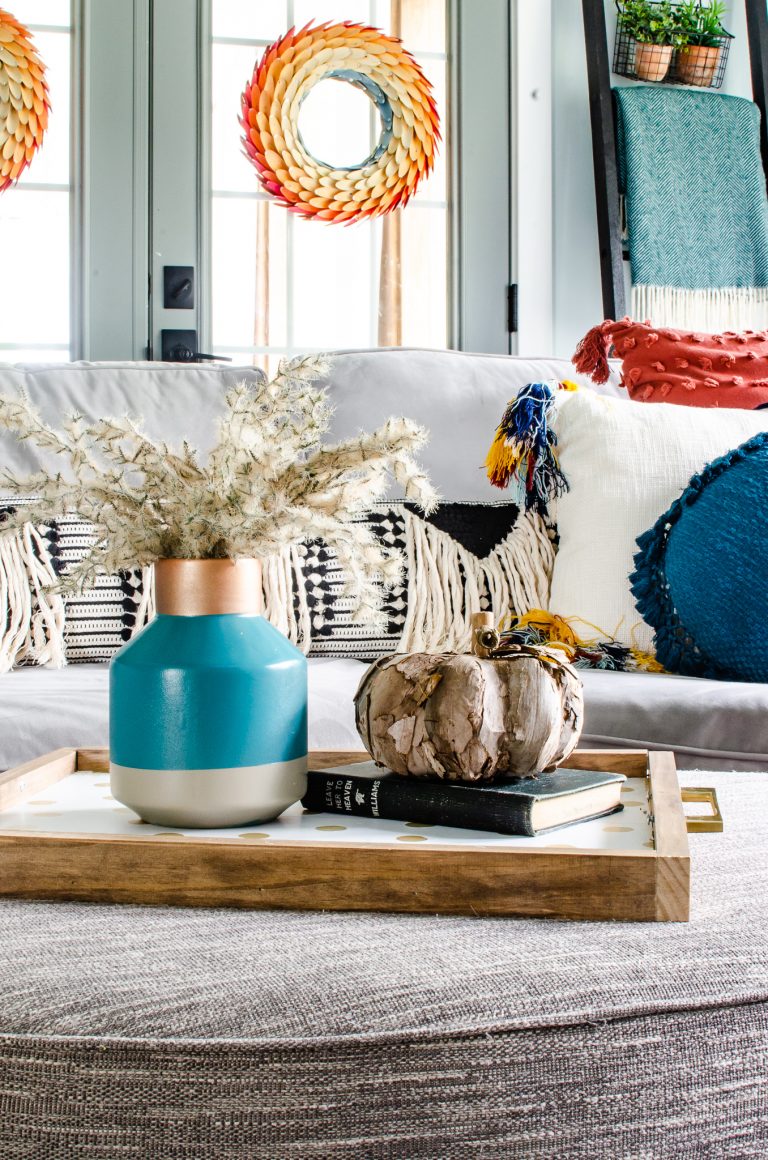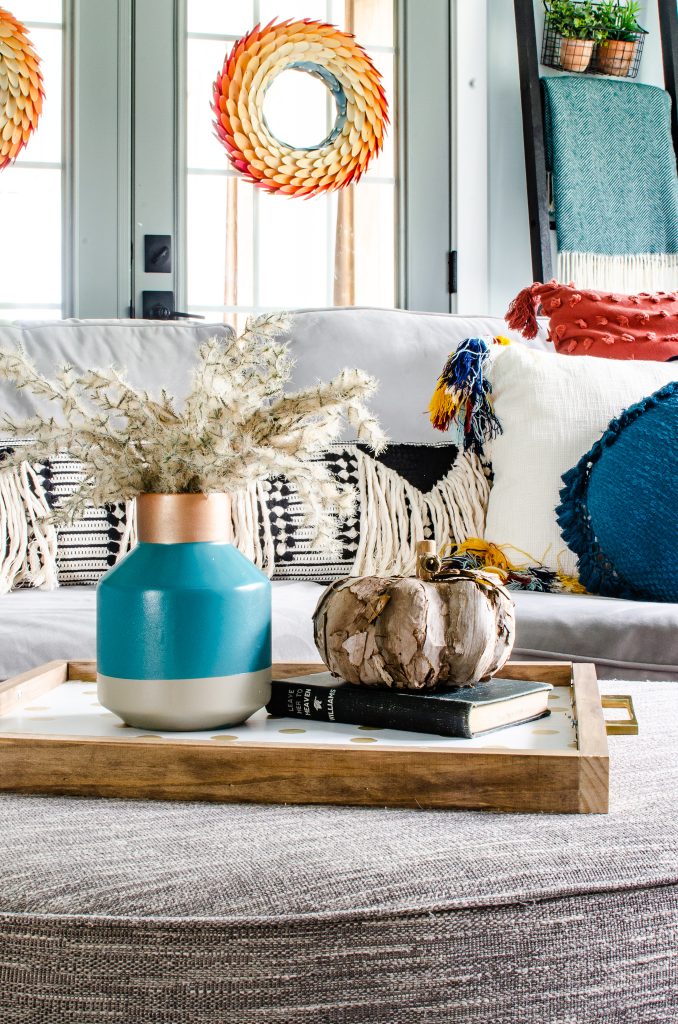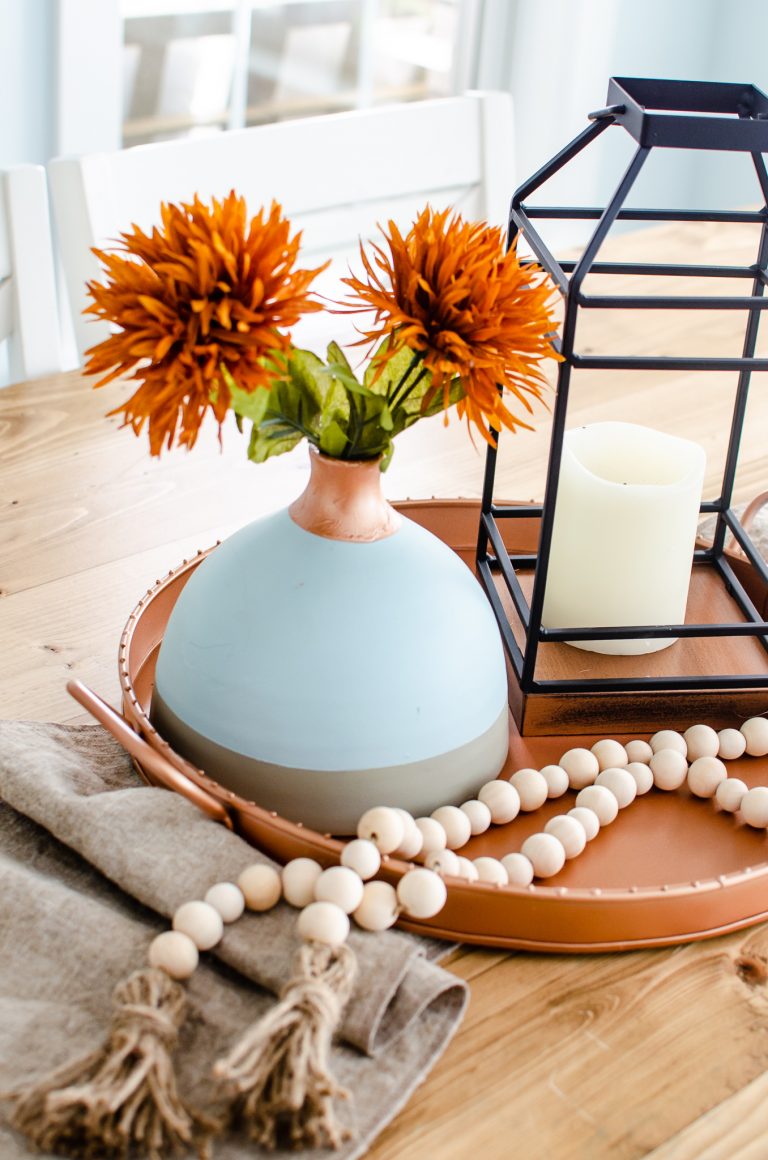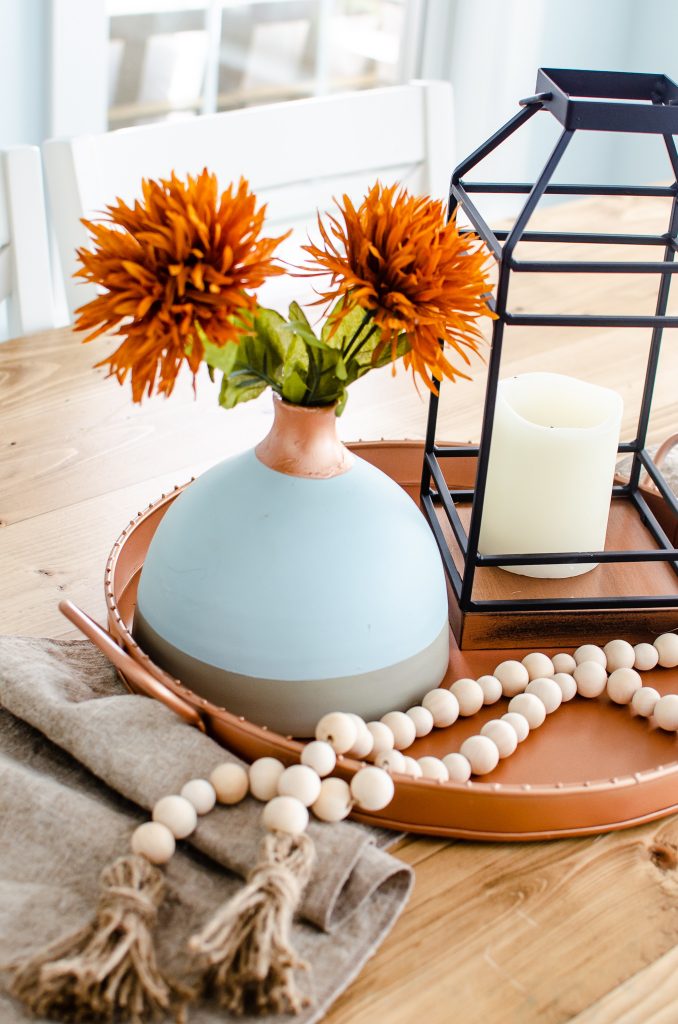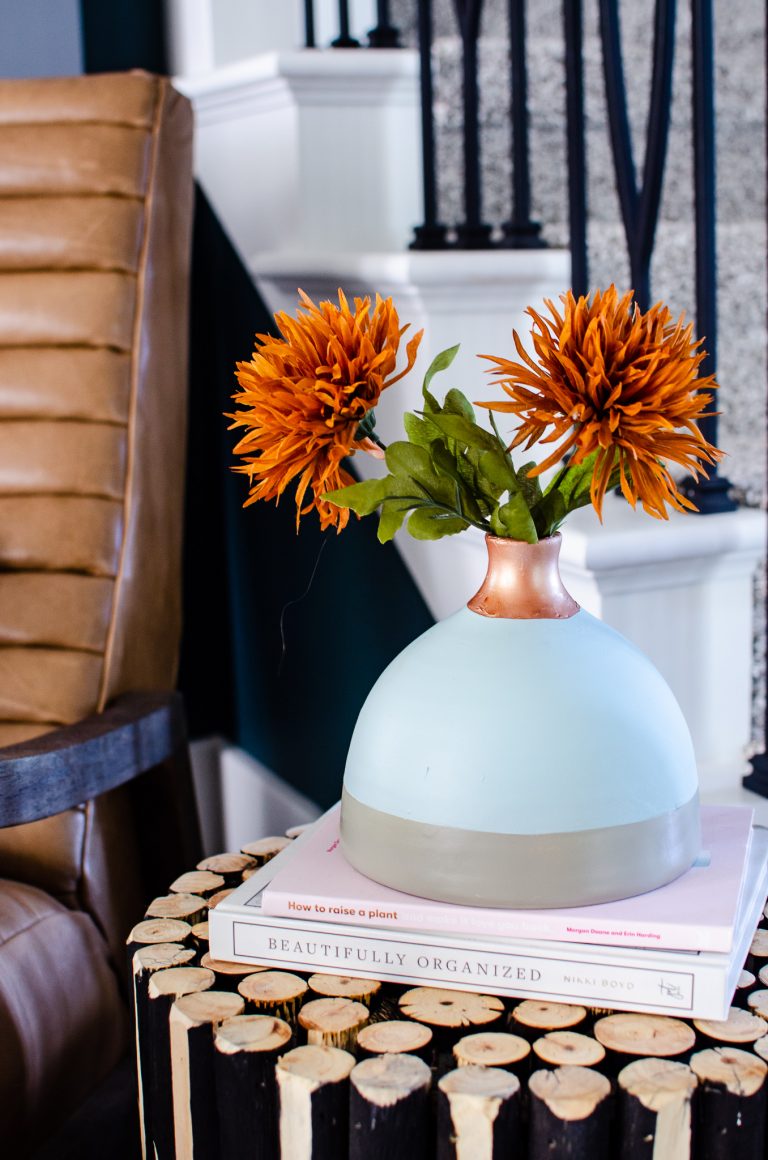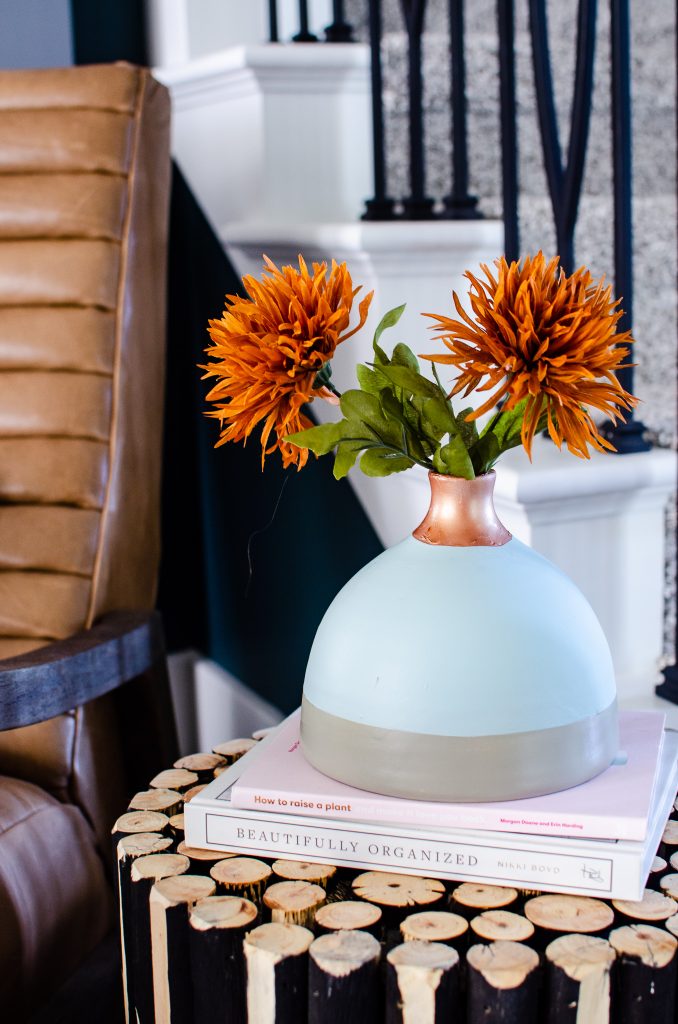 ---
Happy Fall, Friends!
---
Want more fun DIY Project Ideas?
Check out these popular posts!
How To: Trash To Treasure – Plant Stand Edition
How To: DIY A Beaded Tassel Curtain Tie Back
---