14 Modern Boho Hanging Planters (For A Living Wall)
Are you as obsessed as I am with hanging planters right now? Living Walls are becoming all the rage and about a month ago I came across an opportunity that encouraged me to create one in the main entry of my home. I've been secretive about this aforementioned opportunity over on Instagram but I'll be giving full disclosure a little later in this post!
Hi! I'm Kera. I am a DIY blogger, home stylist and mom of 4. I have a colorful, collected eclectic style with pops of modern vintage and cottage boho. If you enjoy my content I would love to connect with you on Instagram where I share my daily projects and home inspiration! Also, so it doesn't go without saying, this post contains affiliate links. When you shop through these links it helps to support all of the work I do at Haute House Love at no extra cost to use. Thank you for your support!
First, we should probably backtrack a little. Our entry has made several transformations over the past two years. What hasn't changed are the vintage windows that I scored from thrift stores and garage sales over the course of a few months. My original idea when I designed the space was to be able to change the layers of the wall without changing the base of windows. It has worked out really well.
The Original Entry Wall
The original window wall that I created was so popular that Flea Market Decor Magazine picked it up for a web feature in the spring of 2020. You can read the article including how I created the layered window wall by HERE.
If you want to see how I refreshed it this past spring you can catch that transformation on this post.
About a month ago I was feeling the itch to change it up again and the perfect opportunity came about! I attend a blogging conference every summer. (though this past summer was moved to online) While watching conference webinars the editor of a very well known magazine spoke about magazine publication. They also announced they were taking applications for a brand ambassador for 2021! I happen to love this particular magazine and it fits my home style well. In the application process they asked for unpublished, original styling of an entry, tablescape or bedroom. With a fresh Idea in mind I knew this was my opportunity to jump big.
So I conceptualized and designed and spent days making adjustments until I was satisfied. I photographed then applied.
At this point I don't know yet if I have been selected to move onto the next round. Therefore, I wont be sharing the full reveal of the space until I know. Regardless, I am pretty darn proud of this not so average living wall that now graces the entry of my home.
Hanging Planter Living Wall Sneak Peak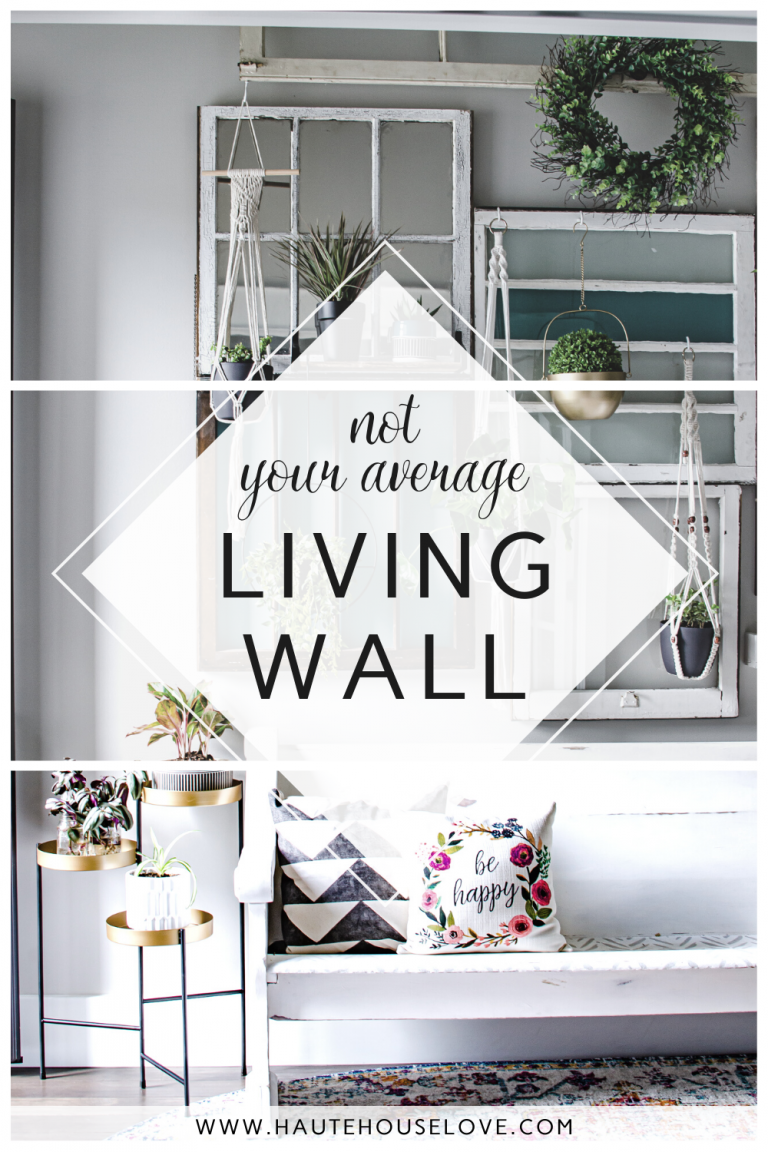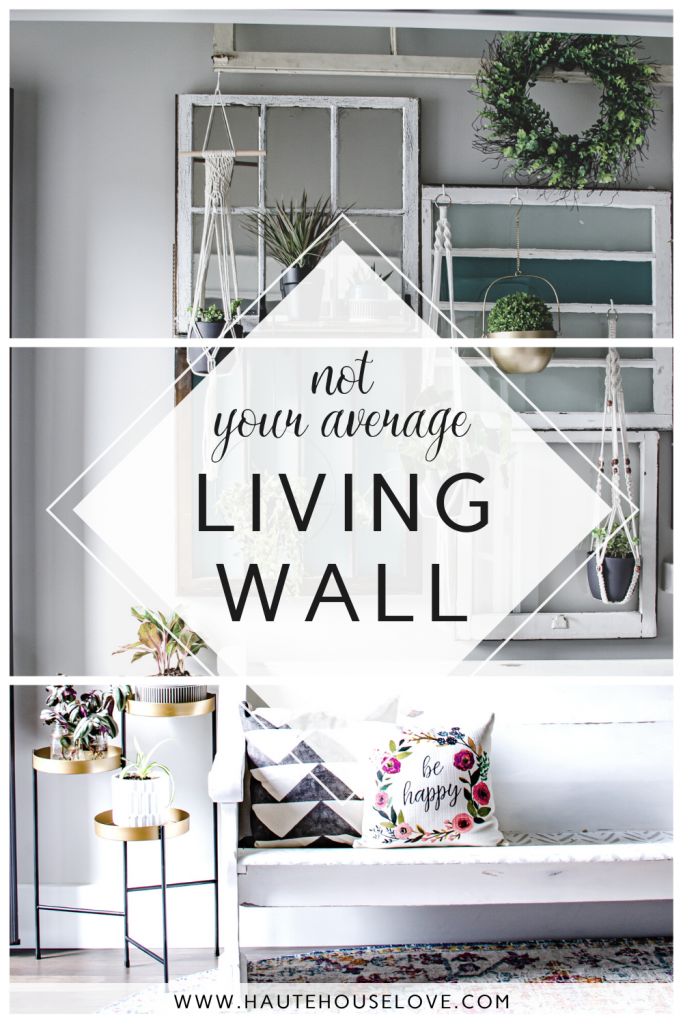 While searching for elements to add to my space I came across a HUGE selection of amazing hanging planters. Unfortunately, I couldn't find space for all of them. Instead, I decided to share my favorites in the event you are on the hunt for hanging planters of your own.
If you snag one of these hanging planters I would love to know! Snap a picture and use #hautehouseprojects on Instagram and I will share your project with my followers. Happy House Planting!!