11 Budget Friendly Chandeliers I'm Loving Right Now
INCLUDING MY FAVORITE RETAILERS FOR BUDGET FRIENDLY CHANDELIERS. PLUS, HOW TO FIND THE RIGHT SIZE CHANDELIER FOR YOUR ROOM, AND THE CHANDELIER I CHOSE FOR THE HEARTH ROOM REFRESH.
---
Last week I accidently cleared out the hearth room in my home and its time to slowly pull it back together.
What originally started as letting go of a few things to bring to my antique booth shifted gears pretty quickly into removing everything in the entire room that I wasn't loving anymore. Including the rug, chandelier and a lot of the large decor items.
This week I caulked the paneled wall that had settled with the house over time, repainted the walls in the room and started sourcing large must have pieces like lighting and a new rug.
While I'm not in a huge hurry to put this space back together (I believe that good design happens over time) but I definitely want to get the chandelier narrowed down since its such a practical (and necessary) piece of the room.
Related: How to Paint a Room – 5 Must Know Tips
How to find the right size chandelier
Choosing the right size chandelier may seem daunting but it doesn't have to be!
Try this simple formula: Length of room + Width of room = diameter of chandelier in inches.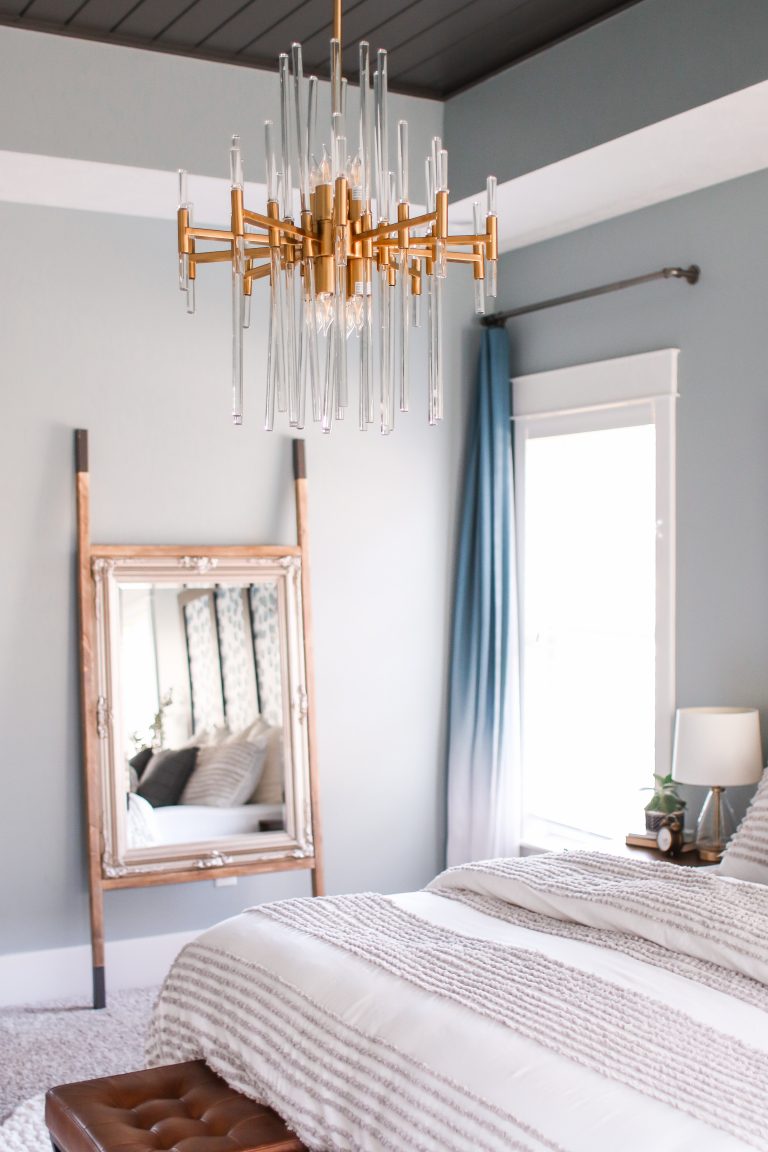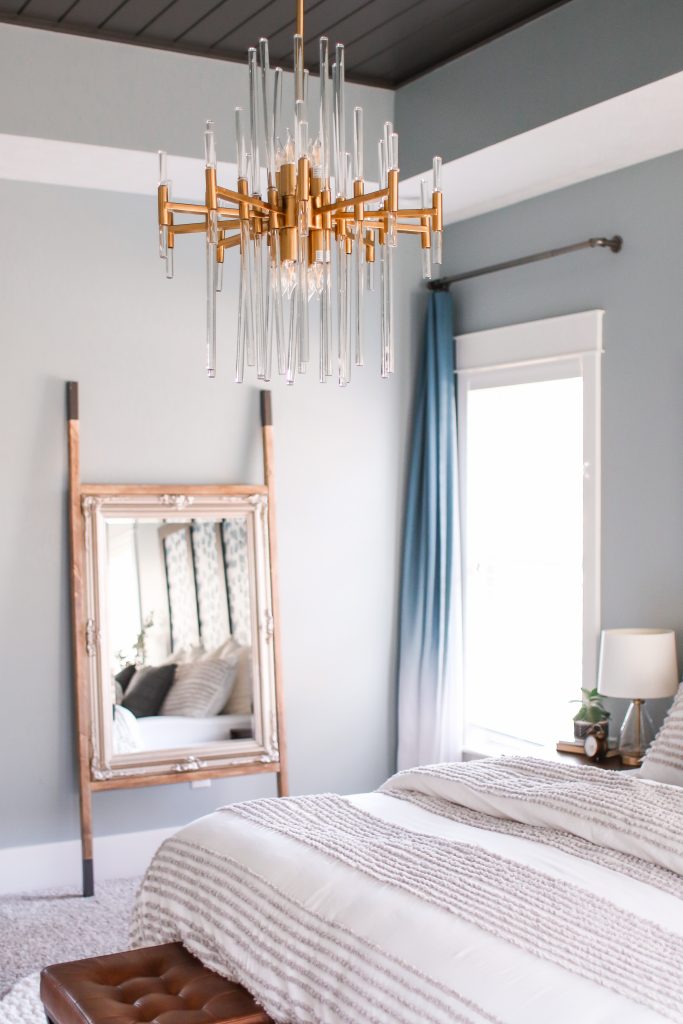 For example, my hearth room is 14'x16.' 14=16= 30. I should look for a chandelier that's at least 30″ in diameter to properly fill the room.
I enjoy an oversized chandelier so I'll likely look for something a tad wider.
Ceiling height is also a factor in size. As a general rule of thumb, look for a fixture that has 3″ for every foot of room height.
So for a 9′ ceiling look for something that is 27″ in height. 10″ ceiling, 30″ etc.
Related: THE ULTIMATE MASTER BEDROOM REVEAL
Favorite retailers for budget friendly chandeliers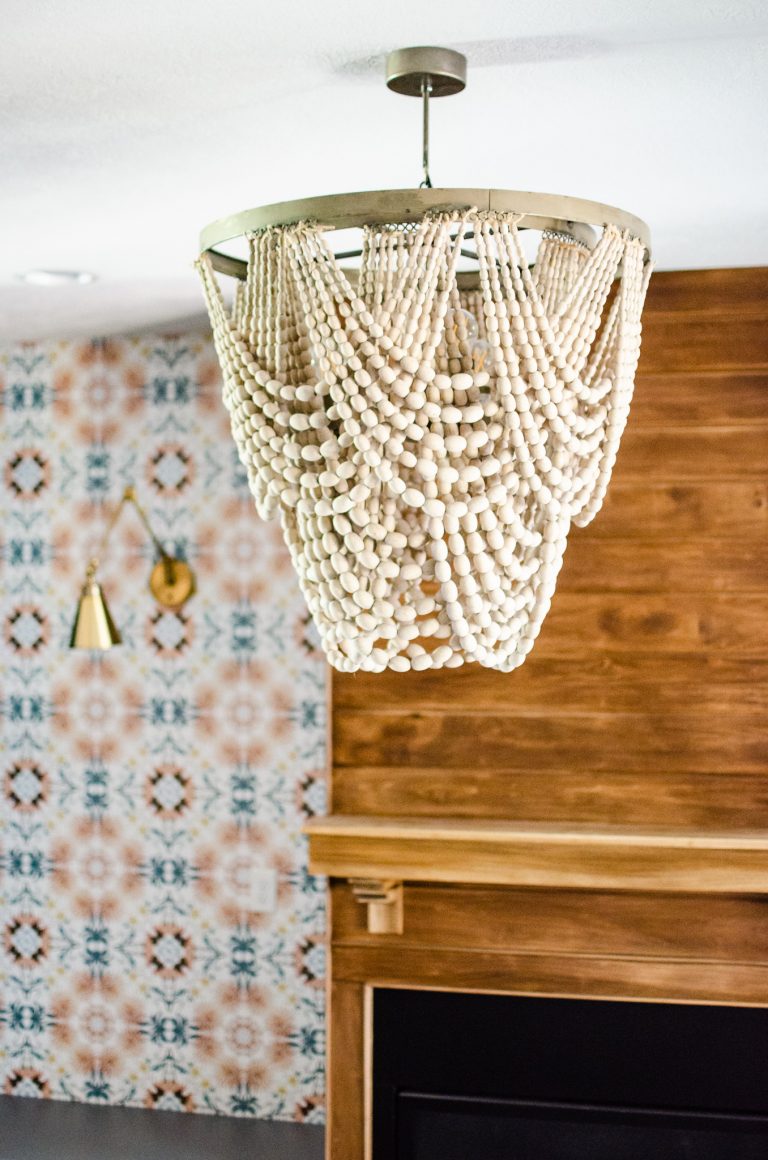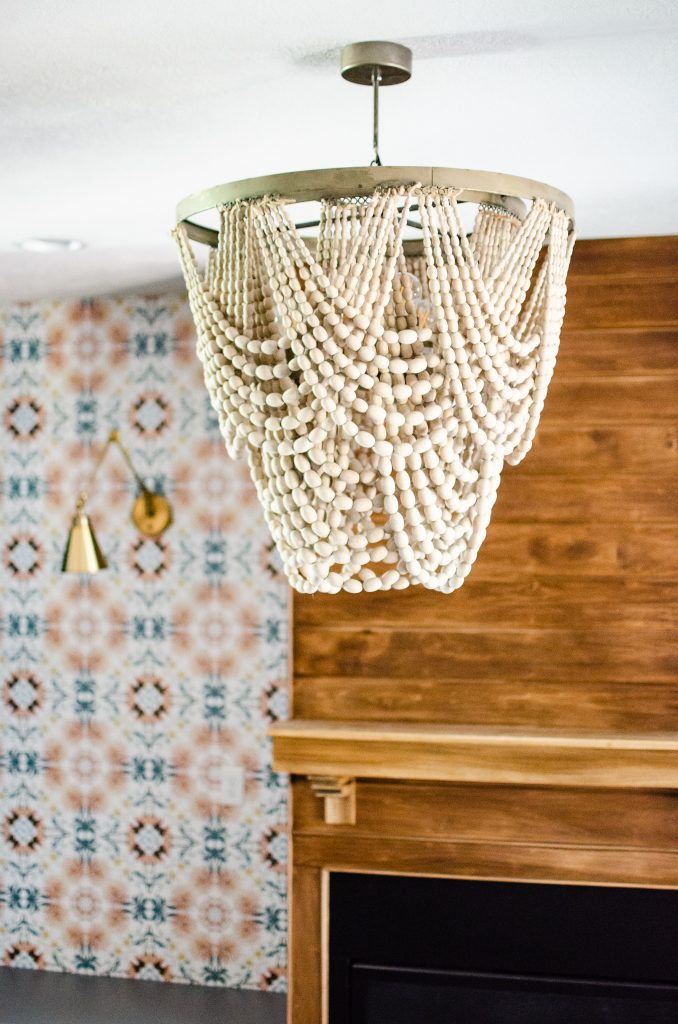 This post contains affiliate links. Thank you for supporting Haute House Love!
The following retailers are my favorite places to source budget friendly chandeliers.
Related: Formal Living Room Cost Breakdown & Source List
11 BUDGET FRIENDLY CHANDELIERS for my hearth room
These chandeliers came in as my top picks for the hearth room refresh. Which one is your favorite??

HEARTH ROOM MOOD BOARD
In the end I chose a super budget friendly chandelier that flowed the best with our kitchen and adjacent Formal Living Room. I can't wait to get it and see how it transforms this space!!
Im so excited to get this room pulled back together! Stay tuned for more updates!