The Weekender (Tailgating, Disney World & the next big project)
These past two weeks we have been soaking up some much needed family time.
Two weekends ago we took our two older kids tailgating and to a college football game. It was a crisp but sunny fall day and our Spartans managed to pull off a W, despite not really showing up to play.
While rooting for our boys in green, my son enjoyed the non-stop snacks and my daughter had so much fun that she passed out in the bleachers for the entire 3rd quarter.
We ate chili, played corn hole and overall had a really good time.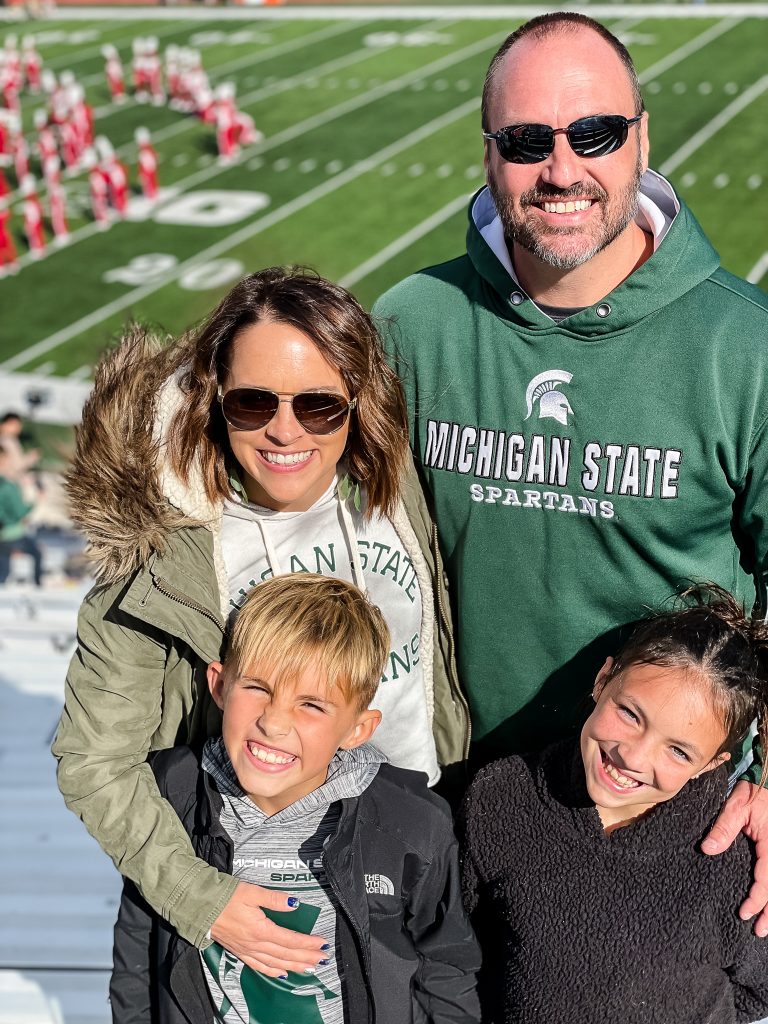 After two quick days of work, we pulled our kiddos out of school and jotted down to Florida for a week at the most magical place on earth! My husband has a conference in Orlando each year and we typically take advantage and tack on a few Disney days as well. This year my in-laws also came along, which was a tremendous help..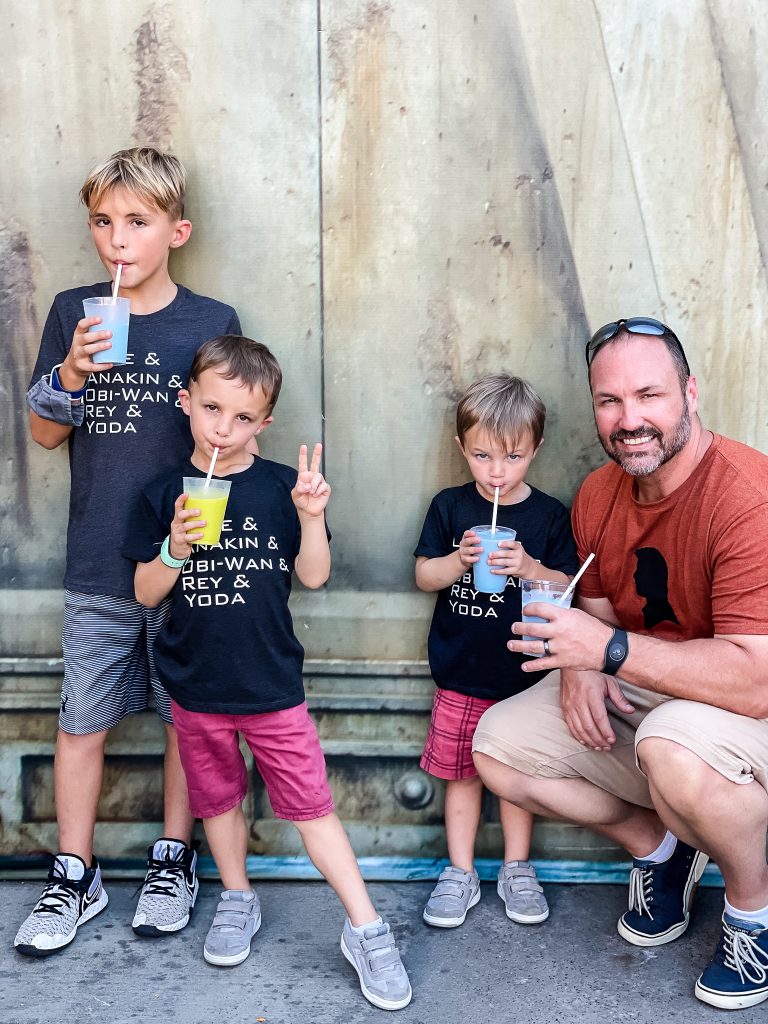 I shared a tour of the kids themed bedrooms in our rental home on stories.. What I didn't get around to sharing was the rest of the house, but the rental listing has a home tour that you can watch on their listing! I linked it below for you!
HERE IS THE FULL RENTAL LISTING FOR SKY LANTERN MANOR if you are interested in staying at this home for your next Disney Vacation!! The price of this entire home was half the cost of what we would have paid for a SINGLE ROOM on Disney property (and our family would have needed two rooms) so for us it was totally worth it! With the money we saved on lodging we rented a car and splurged on premium parking in every park and still didn't even come close to that single room price.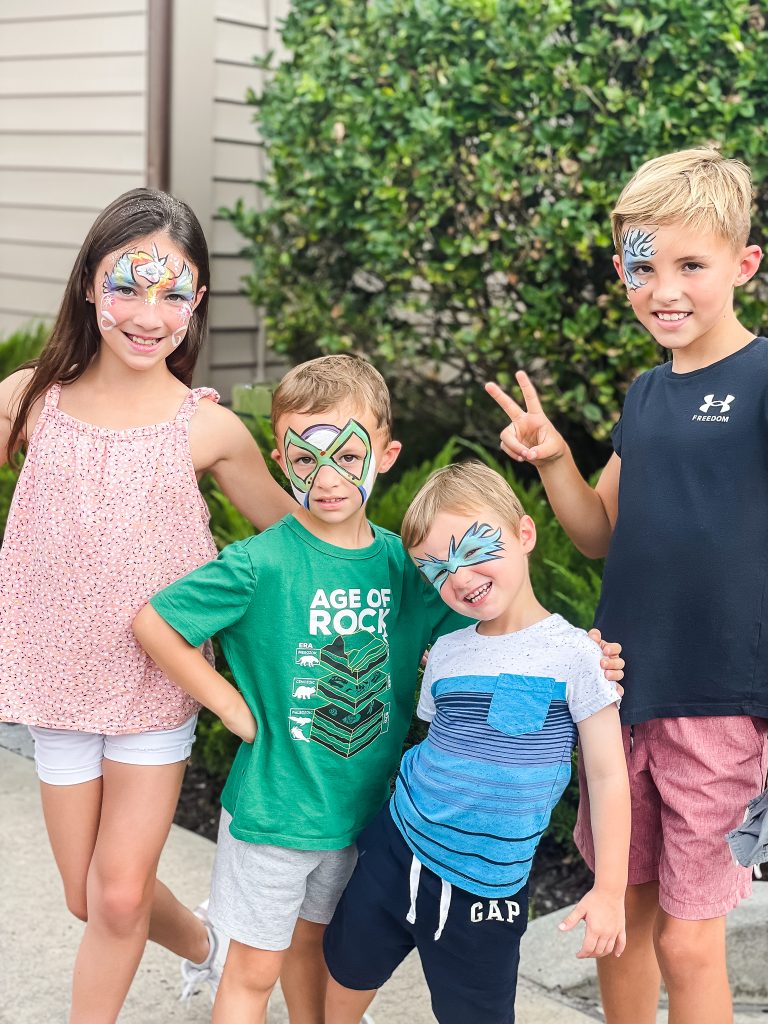 On our trip the kids swam a ton! We did some shopping and spent our first two Disney days at Hollywood Studios & Magic Kingdom with stops each night at Epcot for the Food & Wine Festival. On our Magic Kingdom day we met up with my blogging bestie, Liz (@withinthegrove), and her family.
We took a rest day then did two more park days before heading back home to Indiana.
We have taken a handful of Disney Trips in the past with our kids and this one was by FAR the best one we have had. Mostly due to our kiddos being tall enough for nearly all of the rides. I'm telling you, friends. Get that youngest one to 4 or 5 and Disney trips will be a WHOLE new ball game. So fun!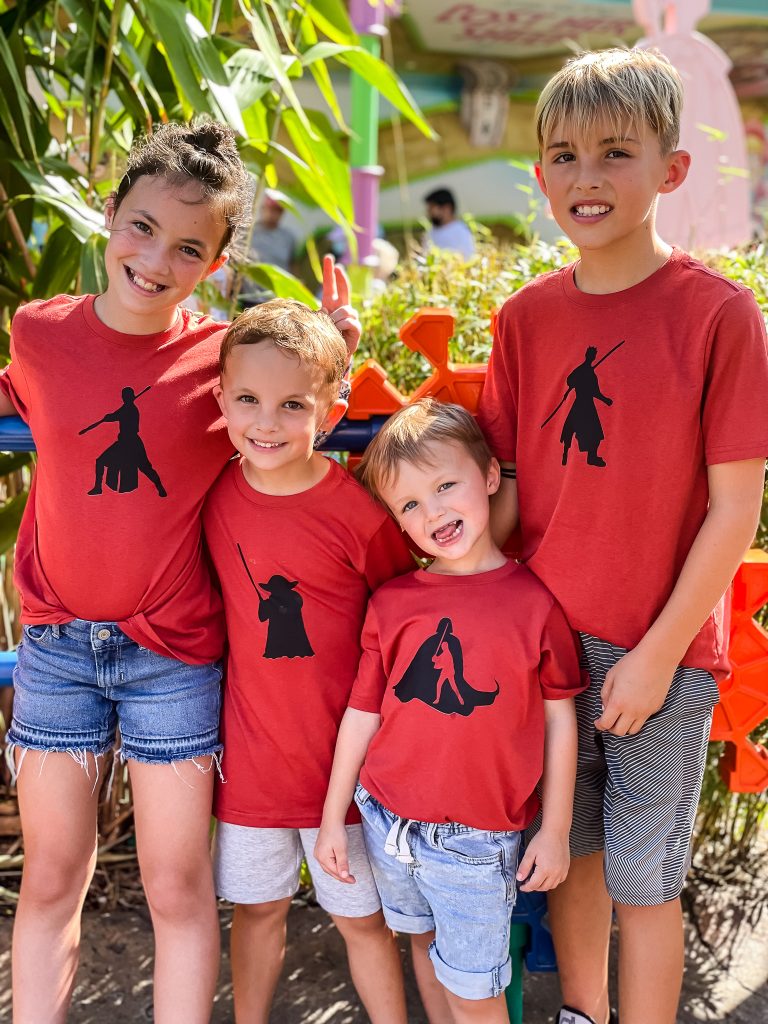 I had a lot of questions this week about the t-shirts that I made for our Disney trip! I honestly try to come up with a few unique ideas (or ask the kids for ideas) and let my circuit do the rest. I don't bother messing with fancy fonts, I just choose something generic that looks like it "goes"
I purchased plain (brand) shirts ($4) at WALMART. and used my CRICUT MAKER to cut the designs. I had plenty of circuit brand iron on vinyl to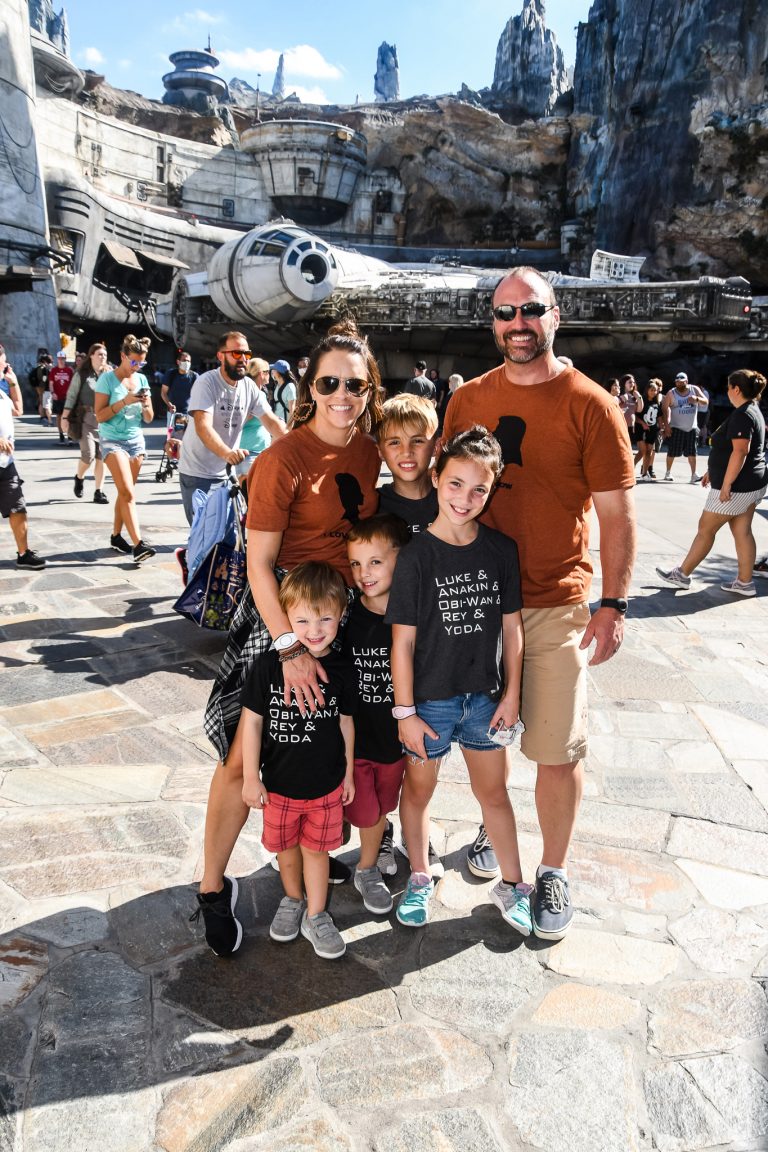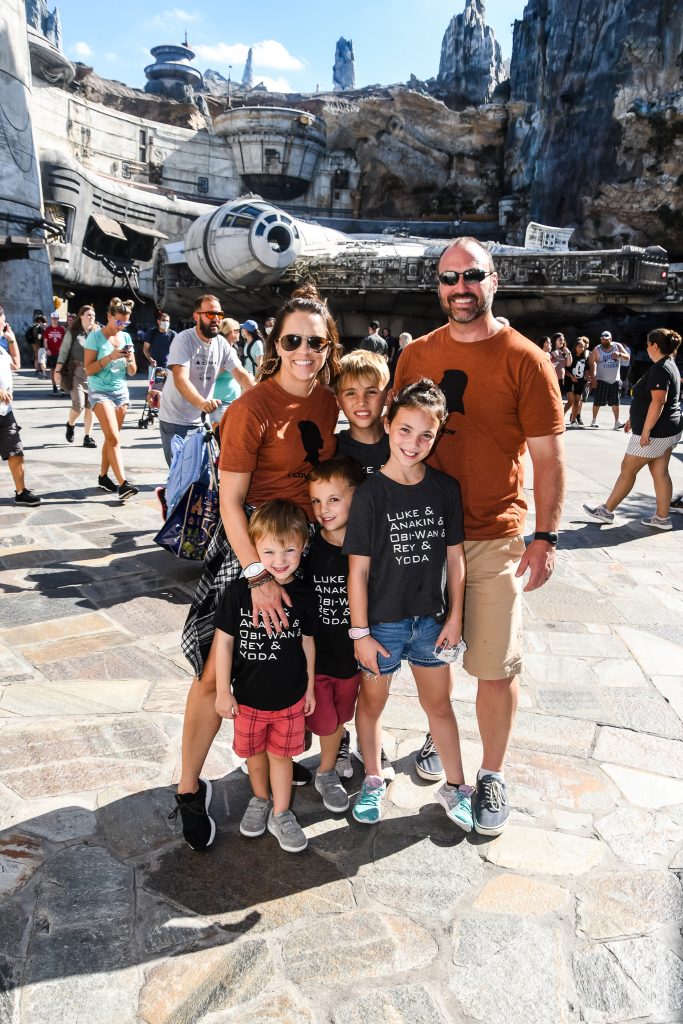 I also purchased these three (less in your face Disney-ish) shirts for myself.

THE HOLIDAYS ARE COMING
I am 100% ready to start jumping into the holiday season the second that Halloween is over. To help make holiday prep easier, this week I announced my collaboration with 9 other bloggers where we out together a huge Holidays at Home Bundle to help you stress less and enjoy more this holiday season.
Im especially excited to share my portion of the bundle where you will get my BEST DESIGN SECRETS for putting together small but mighty spaces in your home for the holidays and beyond. This type of content is typically reserved exclusively for Haute House Love Design Clients, so get ready for some never seen before inspiration!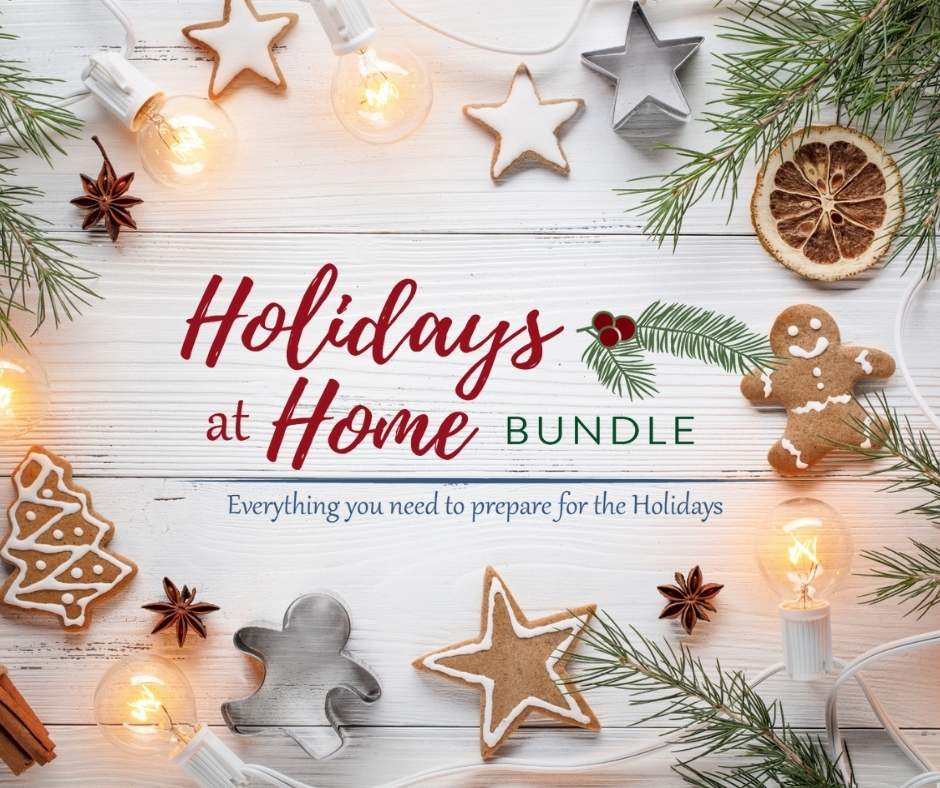 This bundle is full of great tips from hosting to decorating, cocktail recipes to advent calendars and is available to purchase for the amazing price of $49 for a limited time.
I'll be talking about it more next week in stories but you can hop over to the HOLIDAYS AT HOME blog post to read more about it
Coming Up
Next week I have my microblading touch up appointment and several new design client project meetings.
I know that home projects have been slim around here since I returned home from my big Arizona trip back in September but a BIG ONE is on the horizon.
This will likely be my last big project of the year. It's one I'm excited about, but also one I've been avoiding for the past year. It is time to get it done!!
This project will be a little organizing, a little building and a lot of color and pattern and fun! Be sure to tune into INSTAGRAM STORIES so you don't miss a thing.
Thank you for joining me FOR another edition of The Weekender!
I'll see you on Monday!