10 EASY WAYS TO CREATE STRESS-FREE HOLIDAYS AT HOME
Full of decorating tips, hosting ideas, DIYs, and recipes, the HOLIDAYS AT HOME BUNDLE will help keep your holiday planning stress-free.
Holidays At Home Bundle
Do you remember a few weeks ago when I admitted that I had skipped fall and instead I'm bee-lining to Christmas? Well, today is the day that I announce something that I have been working on behind the scenes!
A few months back I was asked by a sweet blogging friend to create a digital product to contribute to a Holiday Bundle. A collection of digital products that would help people to stress LESS and enjoy MORE this Christmas season.
I immediately knew what I wanted to create. Something that I don't talk about often on social (or here on the blog) because its a service that I reserve exclusively for Haute House Love Design Clients.
Are you ready? Because this is your opportunity to snag some of my best design secrets!
This bundle is a combination of creative ideas from 10 home bloggers around the internet and all each contribution is unique!
Scroll down to see everything that is included and how you can get your hands on this AMAZING holiday resource!
ANNOUNCING: tHE Holidays at home bundle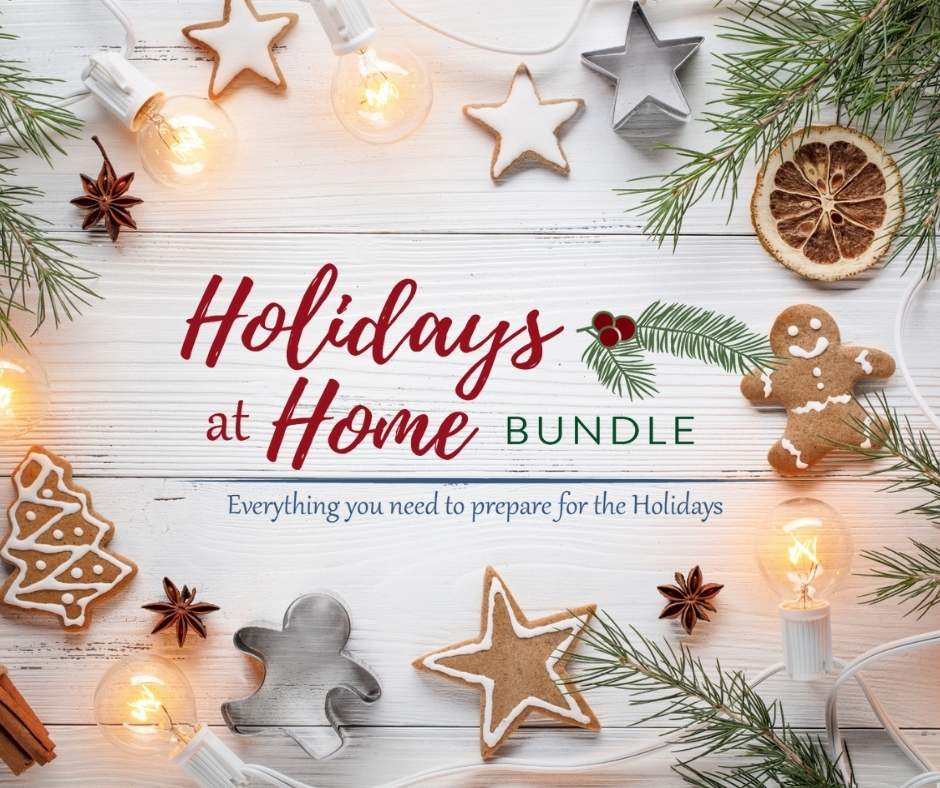 What is it?
Let's break down what all is included:
Haute Holiday Design Formulas: 5 No-Fail Guides to Designing Your Favorite Spaces for the Holidays & Beyond
Usually reserved for Haute House Love design clients, these 5 no-fail formulas will help you feel confident in how you add detail to small but mighty spaces in your holiday home.
From mantels to buffets and even Kera's popular Hot Cocoa Bar!
A Guide to Creating a Welcoming Holiday Home… for all 5 senses
10 simple tips to creating a welcoming home for the holidays from the perfect playlist to tips on making your home smell amazing to simple creative ways to decorate your home in minutes.
This guide has everything you need to bring all five senses to life!
My Homier Home Christmas Prep Library for a Stress-Free Holiday
If you're looking to feel prepared and present this holiday season, the items in this library will help you do just that so you can stress less and enjoy more!
You'll find the most helpful step-by-step guides to make this holiday bigger and better than the last. From master planning what gifts to buy and how to decorate like a pro to finding the perfect color scheme and tree decorating tips, you'll find everything you need to create your best Christmas home yet… even if you're just getting started!
The Christmas Prep Library is like no other collection you've ever seen. This must-have resource will be exactly what you need to make the most of your holidays year over year.
Faith-Filled Christmas Class & Printable Advent Calendar: 6 Projects and Talks to Make Christmas FAITH filled
Looking for a little different holiday season? Follow along in this 6 session Christmas gathering class.
Recorded from the live 2019 sessions, you will hear the heart behind 6 different aspects of the Christmas story and learn to make a Christmas craft that goes along with each topic. Crafts from an easy to moderate crafting level, the complete supply list is provided as well as printouts for crafts if needed.
Plus you'll get a beautiful printable advent calendar fully equipped with Bible verses to count down the Advent season. As a digital download, you can use this print in a variety of ways to decorate your home or create a stunning gift this Christmas season!
The Inspired Room Guide to Savoring the Holidays: HOME*MAKING and SOUL*TENDING Practices to Make the Seasons Bright
Melissa Michaels, the creator of the award-winning Inspired Room blog, helps you get the most out of the holidays as you embrace the rhythms and rituals of the holiday season.
These home*making and soul*tending practices for fall and winter will prepare your heart and home for the holidays and help you create an atmosphere of peace and joy for yourself and your loved ones.
French Country Cottage Cozy Christmas Home
Inspiration, tips, and ideas for creating a beautiful, welcoming, and cozy home this holiday season
This 50+ page guide is full of favorite holiday decor inspirations for adding cozy Christmas ambiance all through the house.
From twinkling trees and fairy lights to using fruit in holiday decor to decorating your porch or patio and more!
Family Christmas Craft Ebook | Make beautiful, Playable Holiday Decor
Get the whole family involved with these Christmas crafts. Easy to make, beautiful and cozy, and also playable.
Don't worry about the kids breaking the Christmas decorations this year. Make playable decor instead!
Five Festive Holiday Cocktails to Celebrate at Home and their Kid-Friendly Versions
Celebrate at home this holiday season with five festive cocktails that are sure to get you into the holiday spirit!
This interactive e-book includes several bonuses such as a list of bar necessities, an easy holiday charcuterie board, and fun mocktails for the kids to try!
Holiday DIY Collection: A Guide to Seasonal Favorite DIYs for a Traditional and Cozy Holiday
Looking to make beautiful and affordable holiday decor with your family? In this collection of timeless and festive holiday DIYs, you'll learn how to make garlands, dried orange ornaments, Christmas Stars, and a beautiful Magnolia wreath.
Easy to follow, step-by-step instructions for how you and your family can recreate this decor are included. Host a fun craft night and learn to make Christmas stars out of paper lunch bags and wreaths out of clippings from your own yard!
imPERFECTly emPOWERed Digital Magazine: Holiday Issue
Save time scrolling, and enjoy seasonal inspiration for your home and health with the digital, interactive imPERFECTly emPOWERed Journal holiday issue.
This issue includes time-saving recipes, cleaning and organization hacks, creative ideas for kids, product recommendations, DIY tutorials, home decor inspiration, evidence-based health and wellness advice, a monthly productivity challenge with prizes, a giveaway, and more!
If you were to purchase each of these items individually, it would be valued at over $200. But not for the next two weeks! We bundled them together for 75% OFF!
Holidays At Home Bundle
Let's meet the contributers!
From decorating and hosting tips to family-friendly DIYs, crafts, and cocktail recipes, these experts are sharing their best holiday tips with YOU!
Courtney Allison is the author of the blog French Country Cottage and book by the same name. She also has a floral line with Balsam Hill and works as a freelance photographer and stylist for magazines and brands.
Eryn Whalen is the creator behind Eryn Whalen Online, a home, and lifestyle blog. There she shares her journey of renovating the family's current home, creating easy and fun DIYs, and yummy family recipes. When she's not doing those things, you'll find her homeschooling her two kids, gardening, and cozying up her home!
Ahna Fulmer is the author and owner of the leading DIY lifestyle blog, Hammers N Hugs, where she inspires women to reclaim their hearts and homes with DIY tutorials, renovation ideas, healthy living, and creative family fun. As a dual-certified nurse practitioner with specialties in adult critical care and family medicine, Ahna is passionate about teaching research-based strategies to prevent disease and promote healthy transformation through her virtual fitness and nutrition program. She has been published by the American Heart Association and featured on major platforms such as iHeart Radio, ABC News, Wayfair, Apartment Therapy, Authority Magazine, Home Talk, Thrive Global, and American Farmhouse Style magazine.
The Inspired Room blog has been one of the most popular home decor blogs on the web since 2007. As a pioneer in the home influencer community and a NY Times best-selling author of eleven published books, Melissa Michaels gathered the respect and trust of a loyal audience.
Nicole Reid is the creator of the home lifestyle blog Home on Poplar Creek and also runs an Interior Design business, Poplar Creek Interiors. Nicole believes that everyone deserves a home that they love to come home to and is on a mission to create a community for women dealing with the struggles associated with creating a positive, inspiring and comfortable home environment. She is dedicated to uplifting her community not only with beautiful images for inspiration but also addressing the real, deeper issues the modern woman faces. Her goal is to empower and inspire both the internal and the external spirit of the woman and the home.
Kera Jeffers is a residential interior designer and creator behind Haute House Love. A brand that shares home inspiration with family-friendly functionality and DIY projects with a fun and unique twist. She has been published by the Apartment Therapy and Flea Market Decor and featured at Sherwin Williams and RoomMates Wallpaper.
Kim Jones runs the successful blog Salvaged Living. She has turned her creative passion for creating a cozy home her family loves into a thriving online community. Kim loves to inspire women to stretch their creative talents and curate a home they adore on a budget. She has had the pleasure of working with many national brands and has had her home featured in multiple national magazines, including the cover of Flea Market Decor. When Kim isn't thrift shopping or working on a DIY she is home with her three sweet kiddos and a menagerie of furry kids…probably with a paintbrush in hand! You can follow her on the blog, Facebook, Instagram, in her online store Salvaged Living Mercantile, and in her thrift group The Salvaged Society.
Morgan Nelson is an architect turned interior designer, DIYing her home into 2021. After getting hit with a layoff in 2020, she left behind designing office towers and convention centers to pursue her own interior design business and blog, Palmetto Highway. While learning to build cabinets and tile her floors, she is teaching her newfound online community how to work on their homes with thoughtful tutorials and tricks of the trade. You can follow along through the Palmetto Highway Instagram, blog, Facebook, and check out her Etsy shop!
KariAnne Wood writes the blog Thistlewood Farms from her historic home outside of Dallas, Texas. Thistlewood Farms is all about simple, creative ways to transform your house into a home with inexpensive DIY projects, room makeovers, and easy decorating ideas. Thistlewood Farms was also Country Living Decorating blog of the year and BHG Decorating blog of the year.
Christin Cieslarski is the creative voice behind the DIY decorating blog, My Homier Home. As a former teacher and owner of Thriving Home Interiors consulting business, Christin uses her unique talents to help the do-it-yourselfer save time and money with every DIY decorating decision through easy-to-follow tutorials ranging from decorating to DIY projects to planning and organizing. Breaking difficult concepts and projects into easy-to-digest action plans is her specialty.
Get this LIMITED TIME OFFER NOW!

Click below to get the Holidays At Home bundle for a limited time! Offer expires Nov 7!
Pin the image below!