How to Make a DIY Plant Stand with a Tomato Cage
Have you ever wondered how to take a throwaway item and turn it into something useful? If your answer is YES, then this is the post for you! Today I'm sharing how I took a leftover tomato cage and transformed it into a beautiful plant stand.
Hi, I'm Kera! I'm an interior stylist, content creator, and DIY Blogger. If you enjoy my content I would love to connect with you over on Instagram where I share easy woodworking projects, home inspiration, and real-time DIY.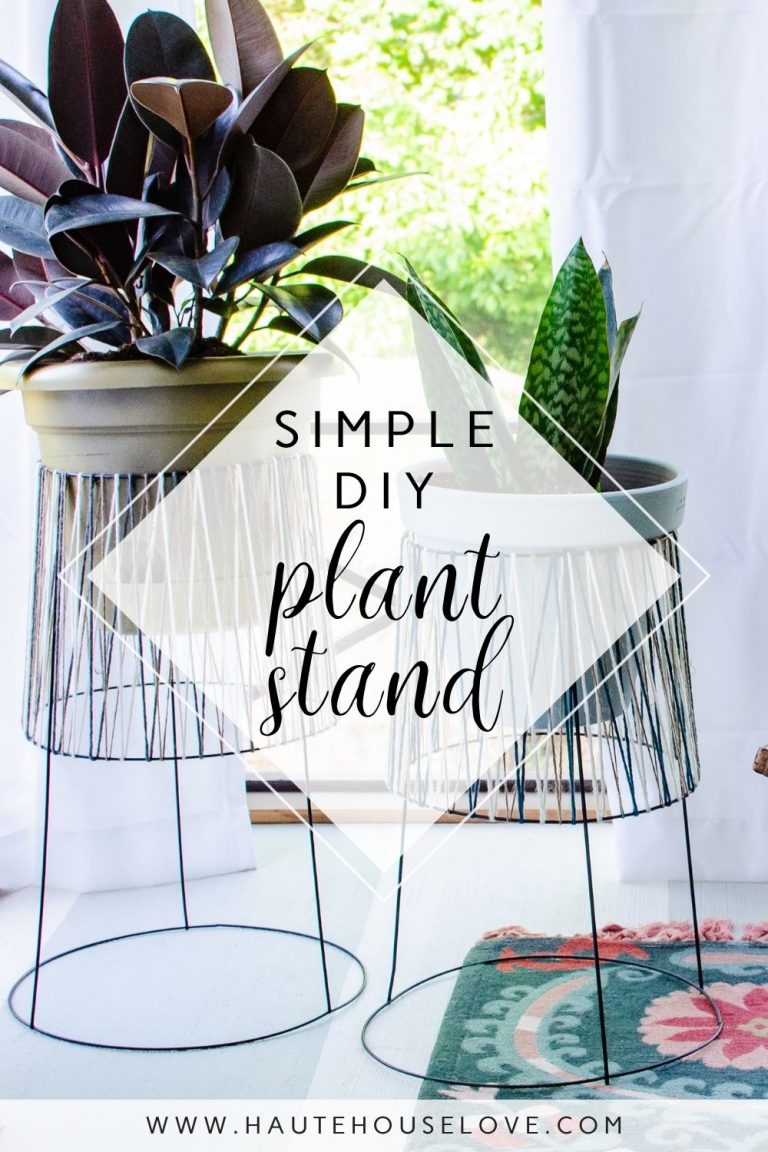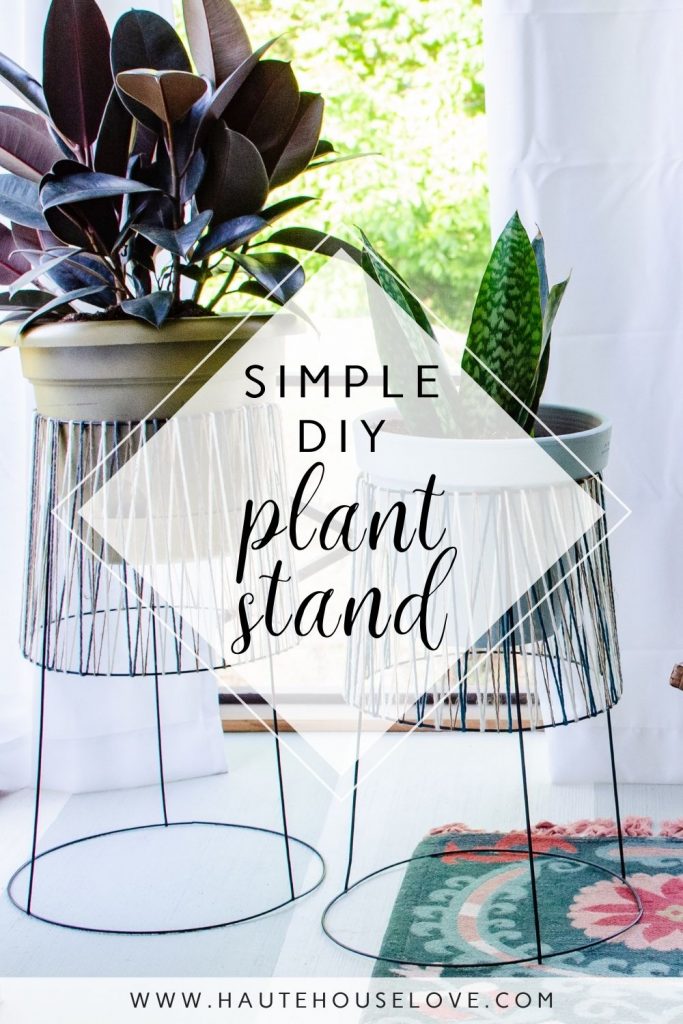 A Little Back Story
If you have been around my Instagram account for any amount of time you know that I am a brave NEW houseplant mama. For years, Y-E-A-R-S, I brushed off my potential to keep anything alive except my 4 small children. Now, they are getting a tad older and semi – self-sufficient. Because of this, I decided that 2020 would be the year that I take on something new. 
Well, let me tell ya. I'm kind of a go big or go home kind of person and I've accidentally (on purpose) acquired a total of 6 (!) houseplants in the past month. Yep. I said MONTH.
In this past month, I have managed to give them all of my plant babies names and decorative homes. I have also downloaded an app to keep track of their care/watering schedule. I'm an overachiever, I know. 
The latest grouping of plants was purchased with some birthday money. On this trip I was looking for plants for a few specific places in my home, one being a taller tree-like plant that I could use to fill an empty space on my back porch in the summer, then bring it in for winter. 
The Plant Stands will go Here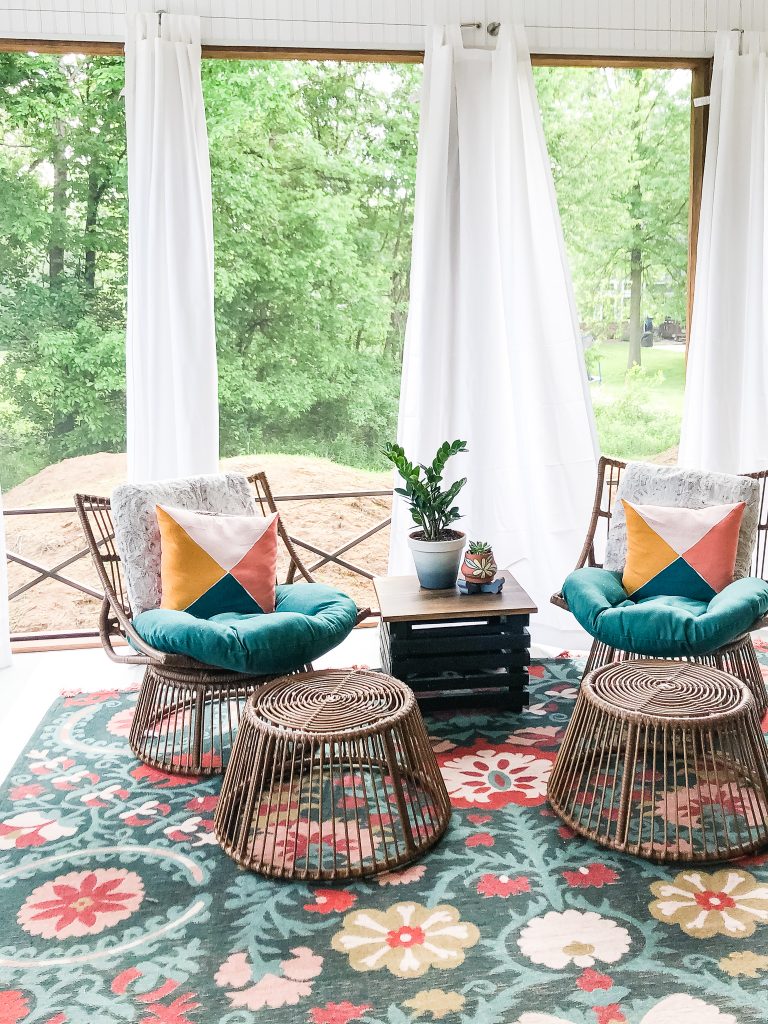 ---
While out shopping one day, I came home with a rubber tree that sat about 20" off of the ground. I knew I needed to figure out a way to make a stand for it. When looking around my garage I had a light bulb moment. I suddenly remembered a hack that I had recently seen on Pinterest. I could make a plant stand out of a tomato cage! You know, the kind you use in a vegetable garden.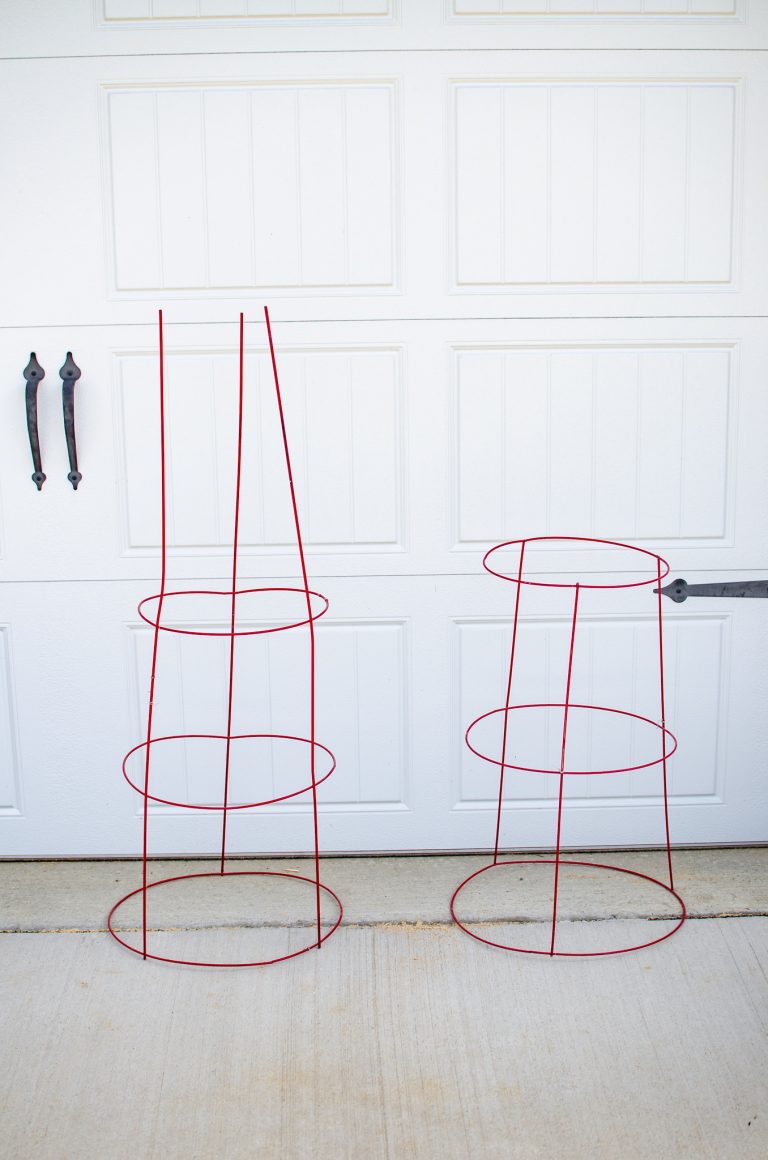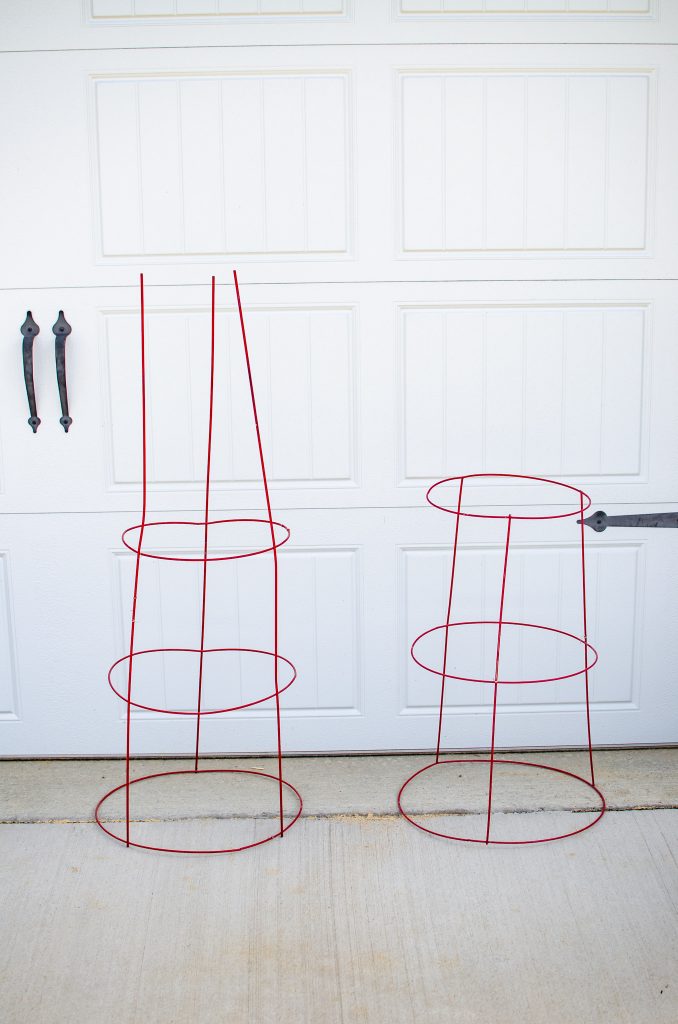 This post contains affiliate links. Purchasing through these links may give me a small commission at no extra cost to you. Thank you for supporting Haute House Love.
Plant Stand Project Supplies:
Tomato Cage
Spray Paint (optional)
Yarn of Choice
Plant in a Planter (I also spray painted my planters)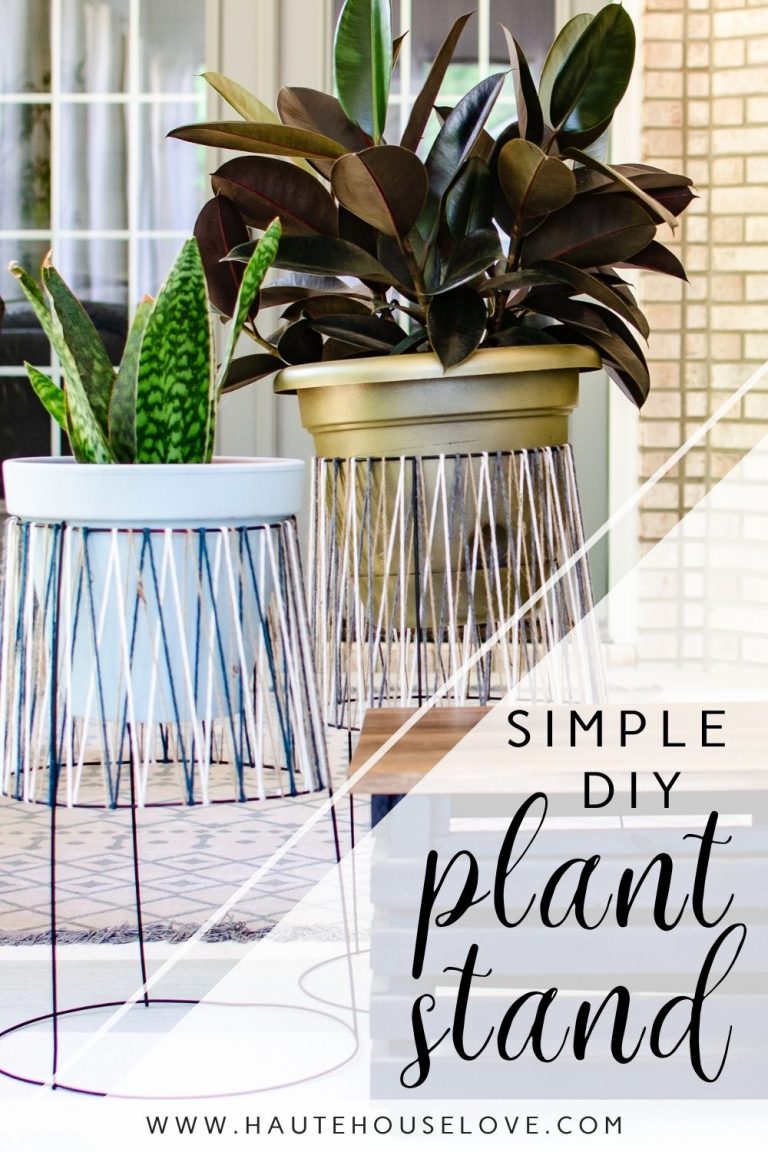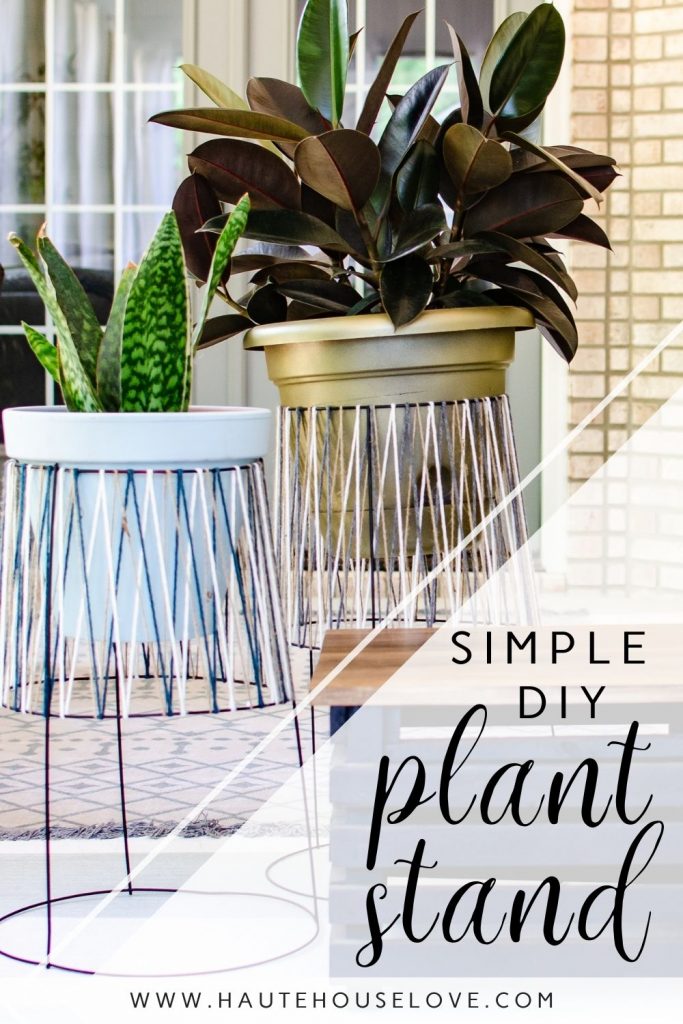 I have purchased a few of my houseplants locally but If you are looking for great places to purchase house plants online I've also purchased from BWH Plant Co and Home Depot.
The original hack that I found is from Ashley at Handmade Haven. It is 3 simple and straightforward steps.
how do you make a diy plant stand?
Step 1:
Remove the hanging legs. (I did this by flipping the cage upside down and bending the legs back and forth until they snapped off.
Step 2:
Spray paint the cage in the color of choice.
Step 3:
Flip the cage upside down and insert the planter into the top. Done!

At this point they were "finished" but they were a tad too plain and ordinary for my taste. I began searching through my craft cabinet for a reasonable solution and stumbled on a roll of jute and some leftover yarn. After quickly grabbing my glue gun, I was ready to jazz these planters up!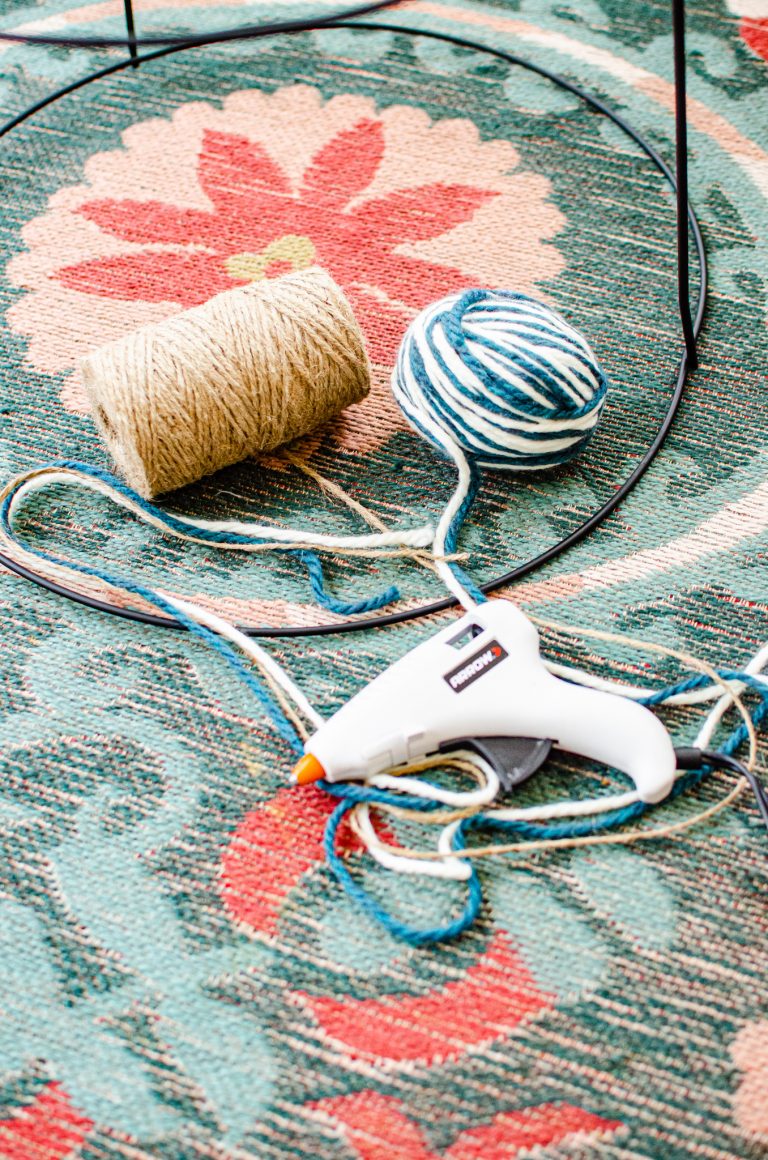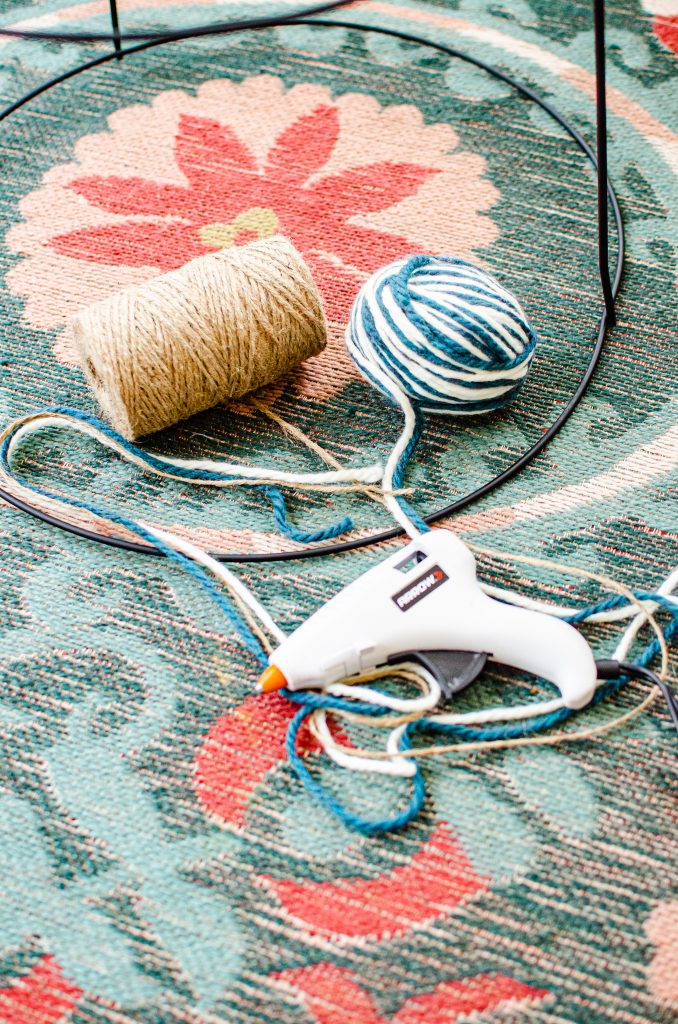 I chose two colors of yarn that would compliment my porch decor and also incorporated the jute. After deciding what order I wanted them to go in, I used a dab of hot glue to secure them to the tomato cage.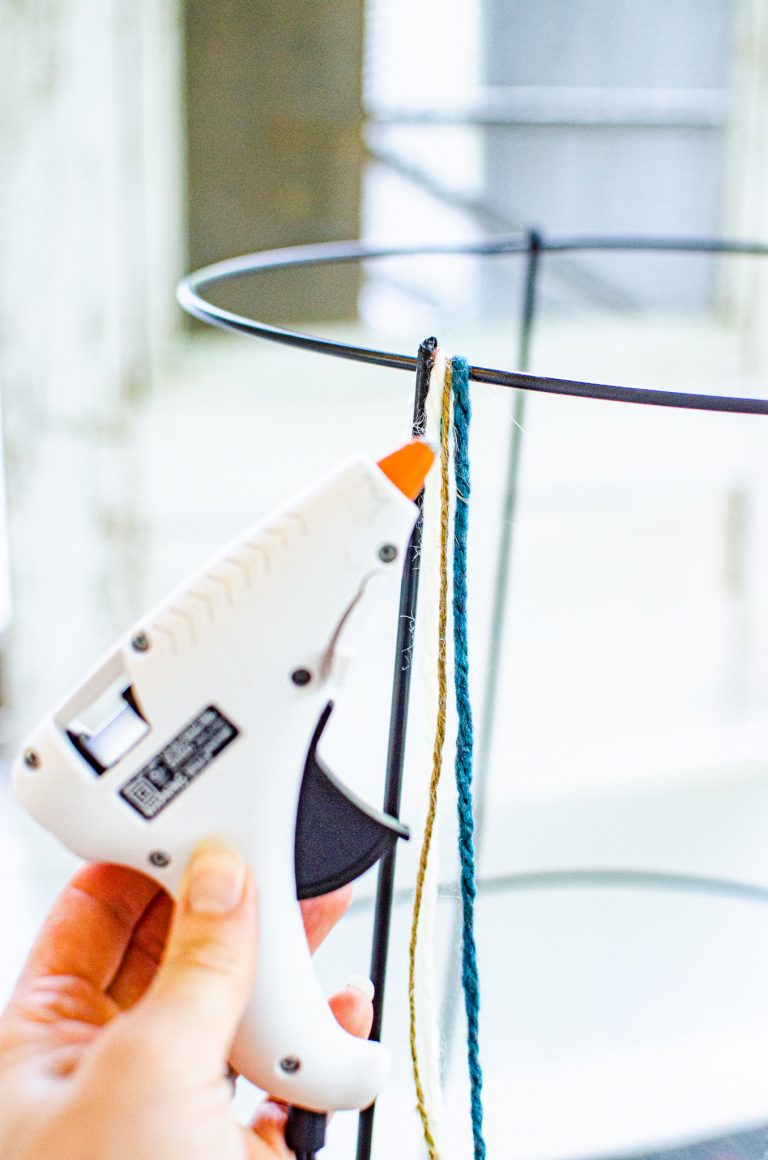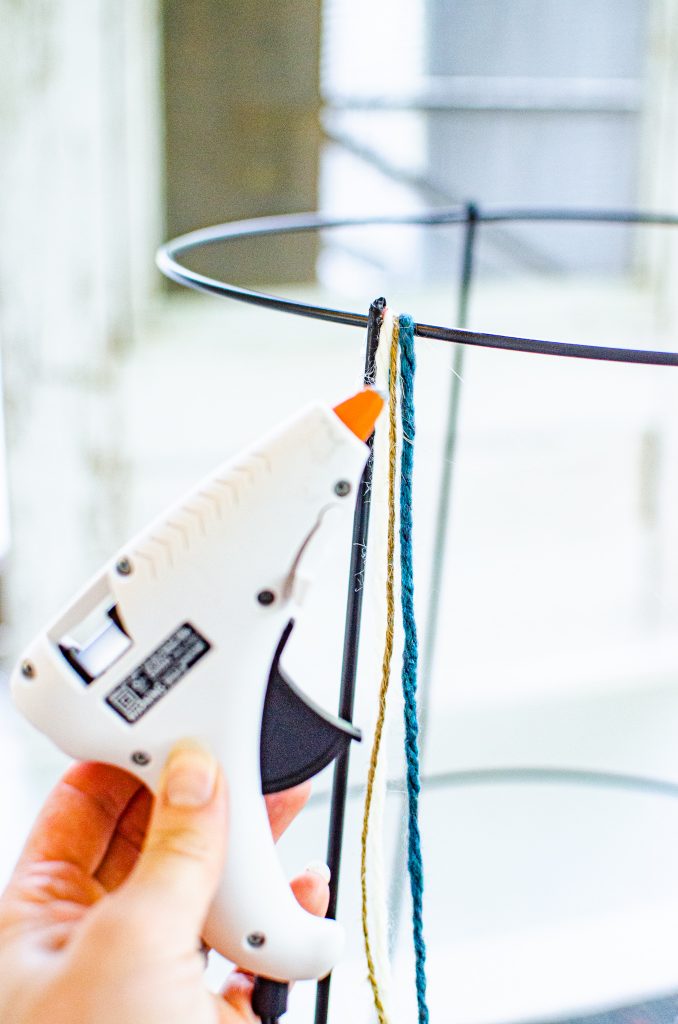 Next, I began wrapping the yarn/jute around the top two tiers of the tomato cage adjusting the strands so they would lay in the same pattern with every wrap.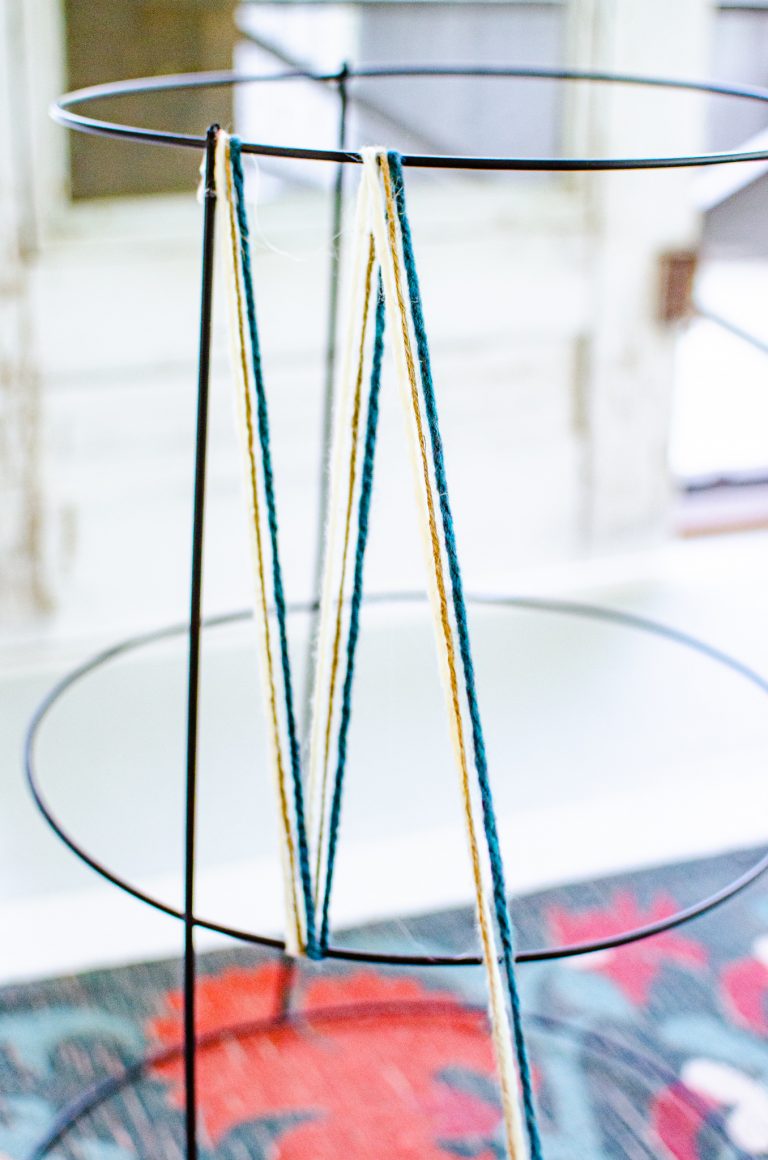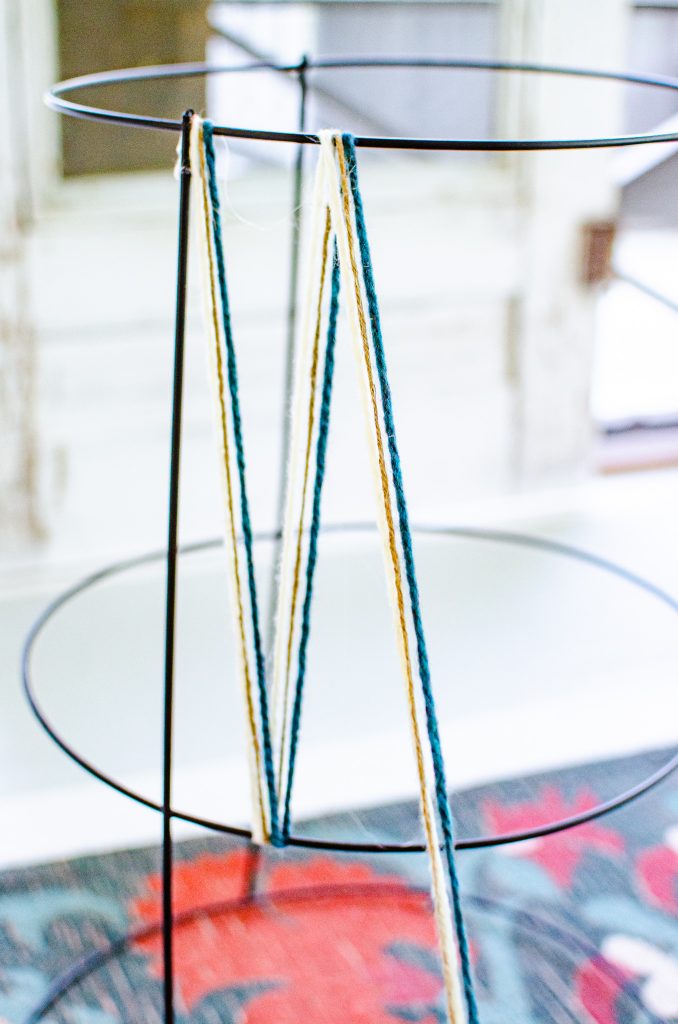 When the perimeter was complete I used another dab of hot glue to secure the ends to the starting spot.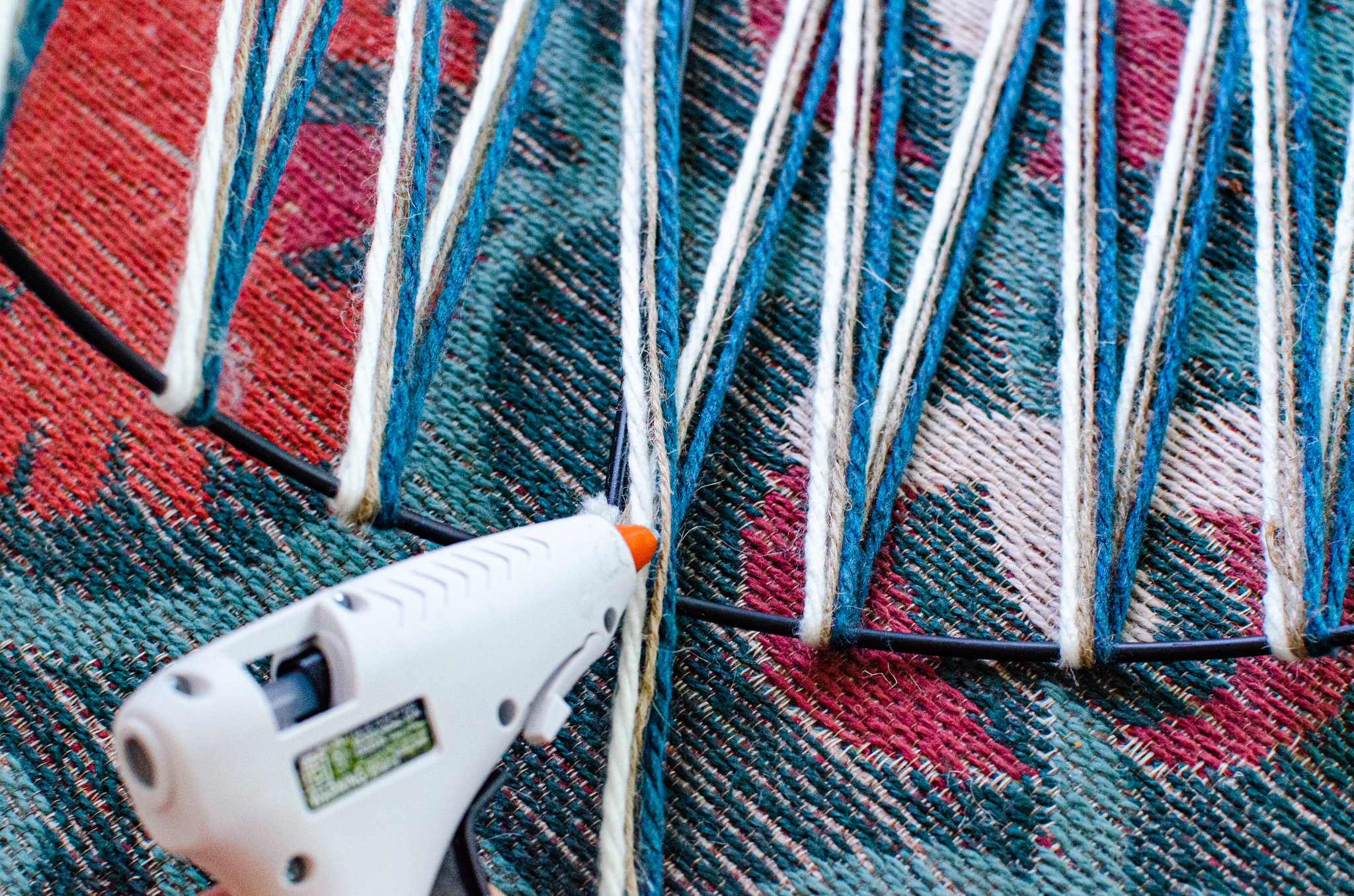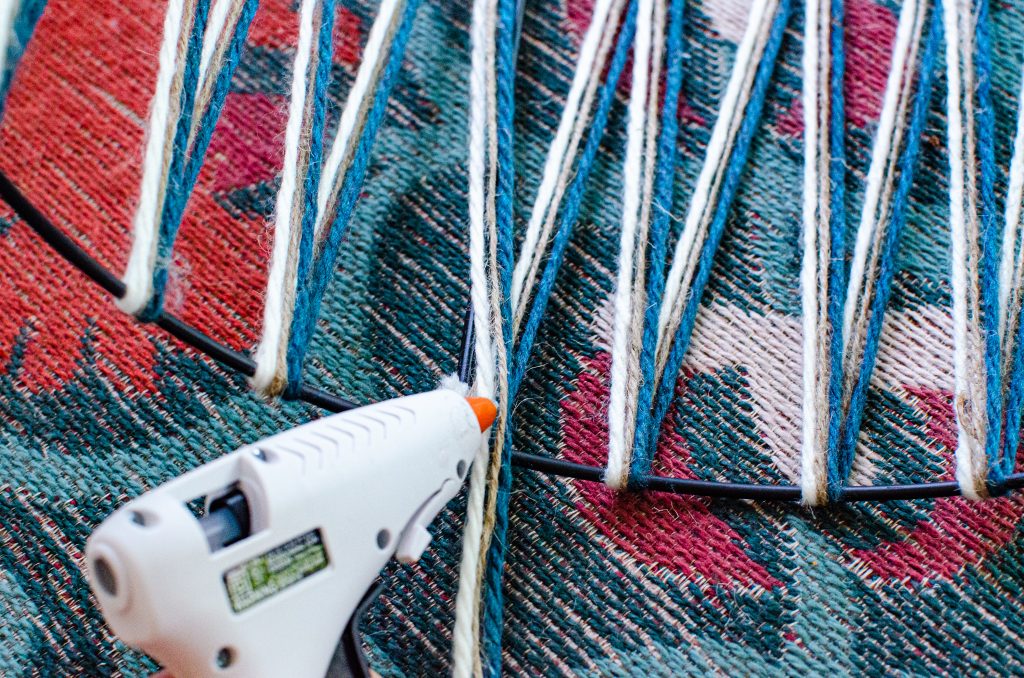 I took a few extra minutes to separate the strands of yarn/jute with equal spacing so they would take on a "weave" like pattern.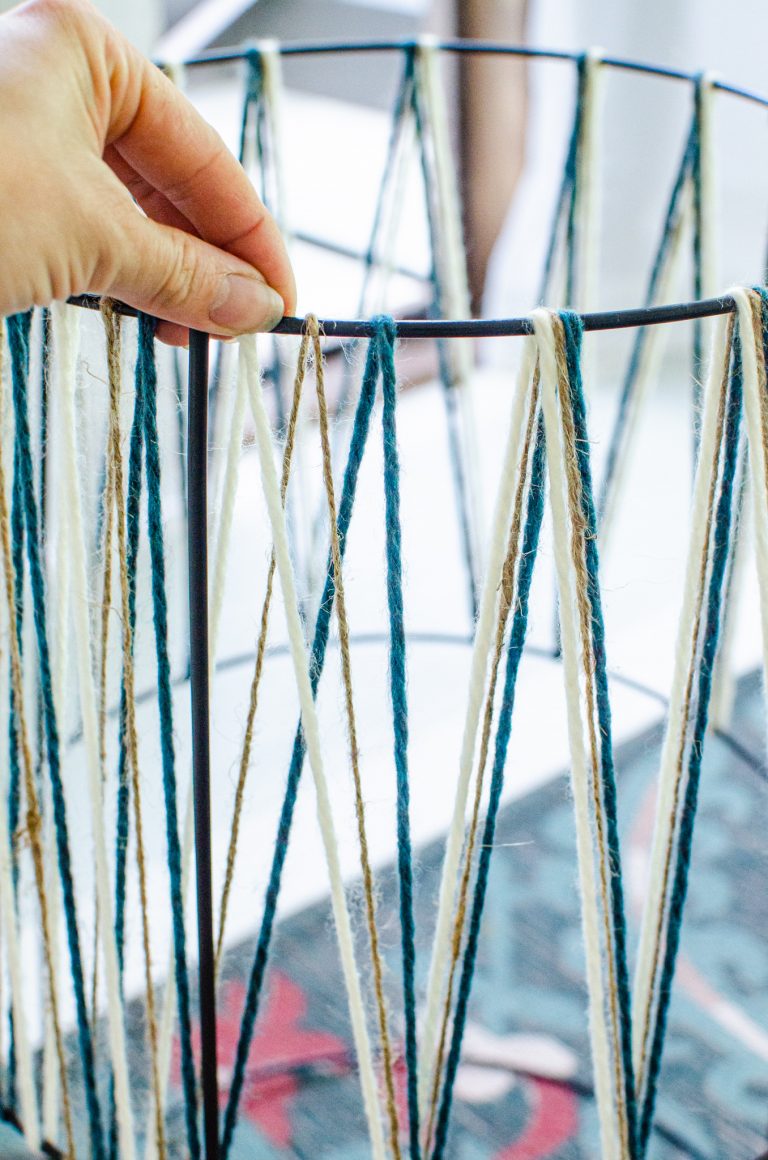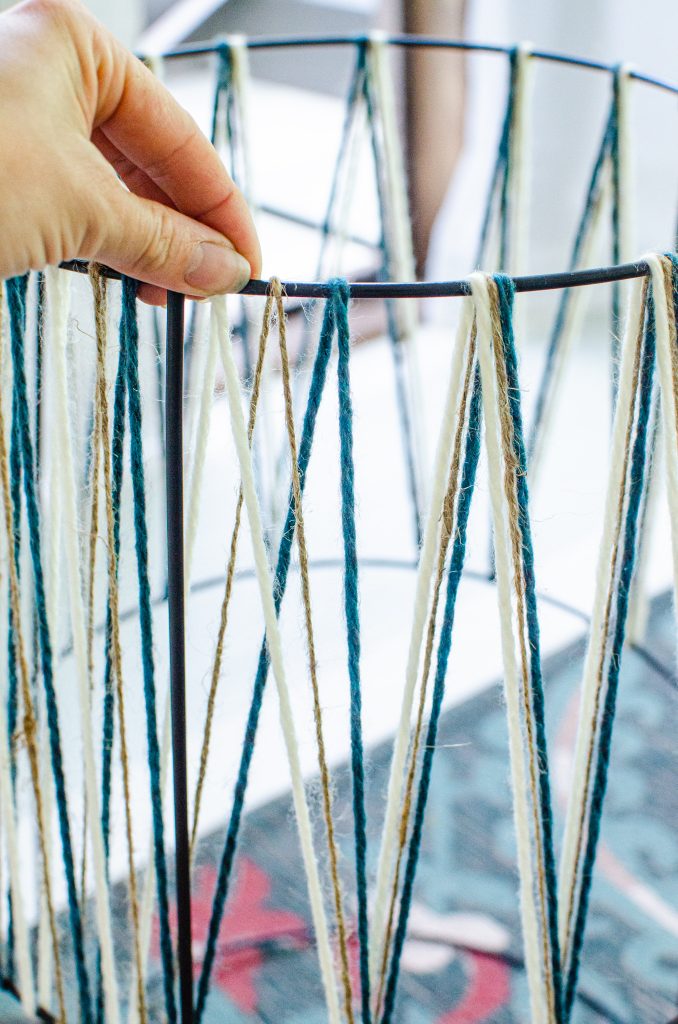 I made a second stand the same way with different yarn then finally placed the planters into my newly made stands!
Didn't they turn out so cute!?!?!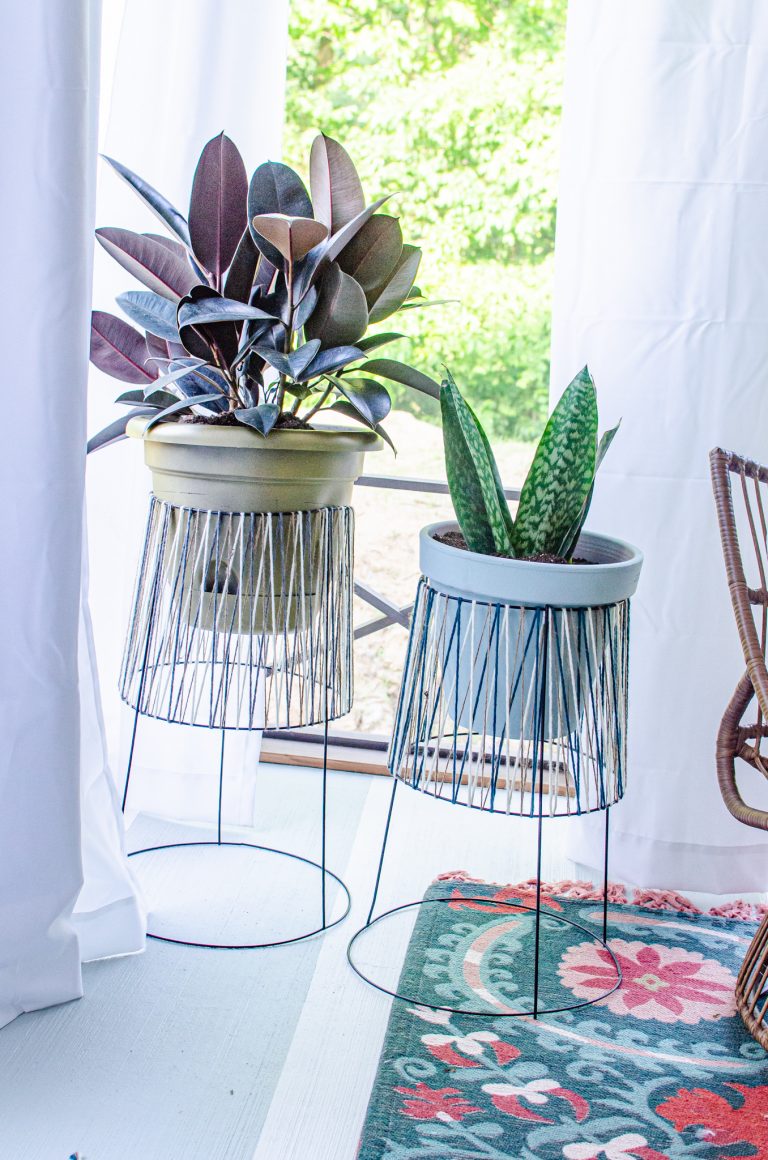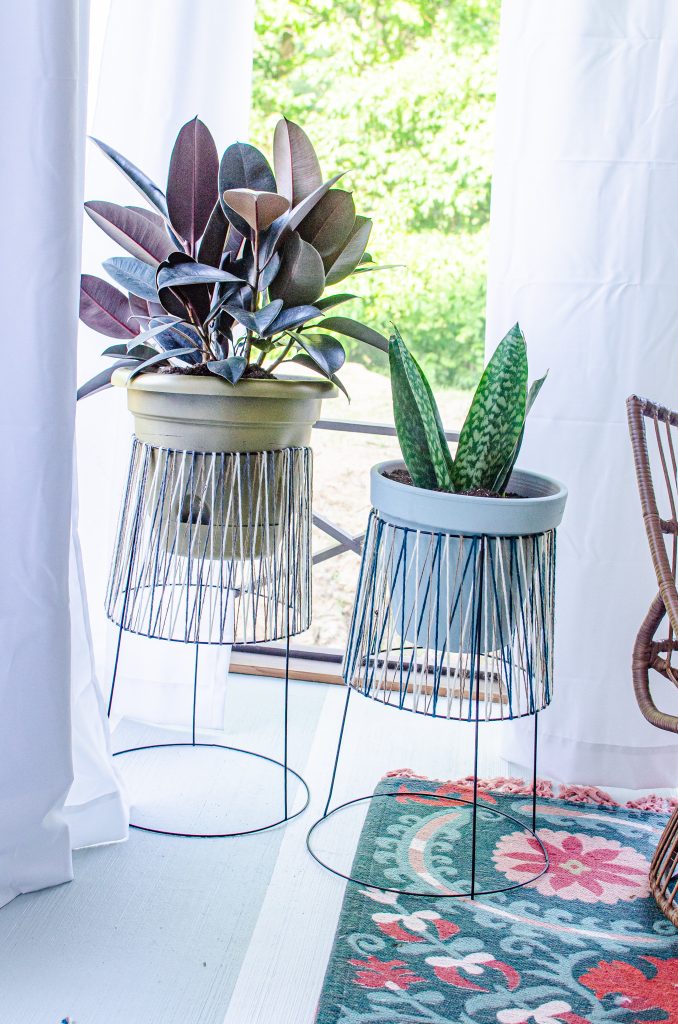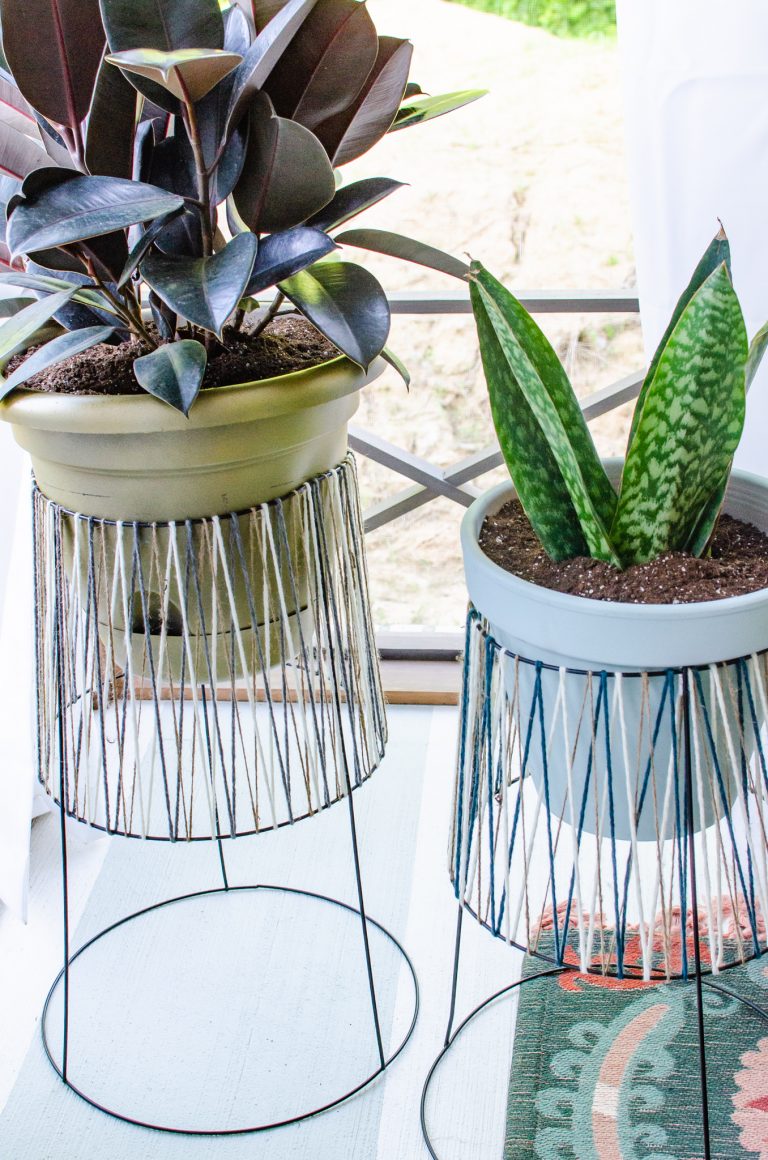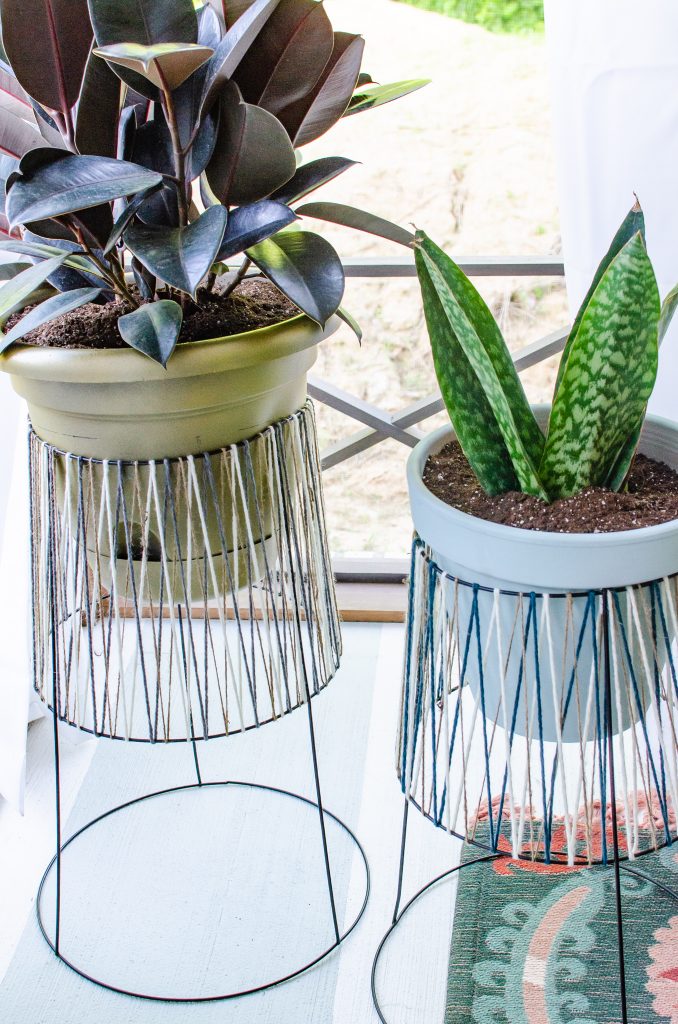 This project was so simple and easy and since I had all of the supplies around my house it was also FREE!
Please send me a picture if you decide to try this project! I always enjoy hearing that you were inspired by something that I have created! If you enjoy my content I would love to connect with you over on Instagram where I share easy woodworking projects, home inspiration, and real-time DIY!
shop this post

SHARE ON PINTEREST!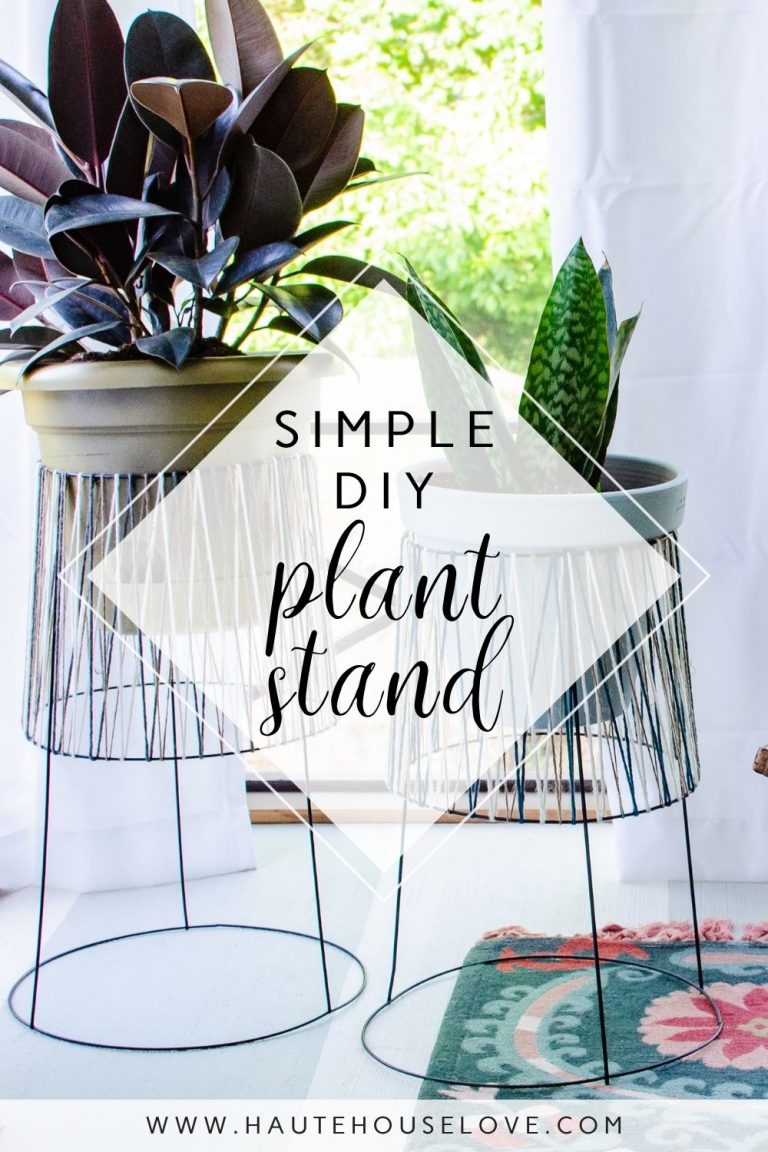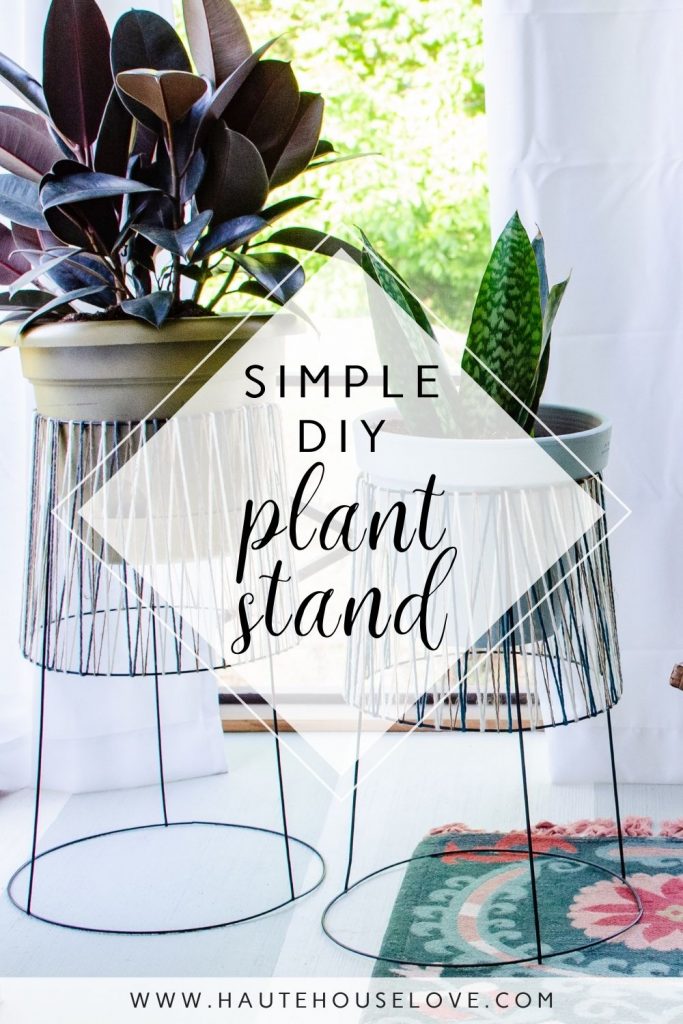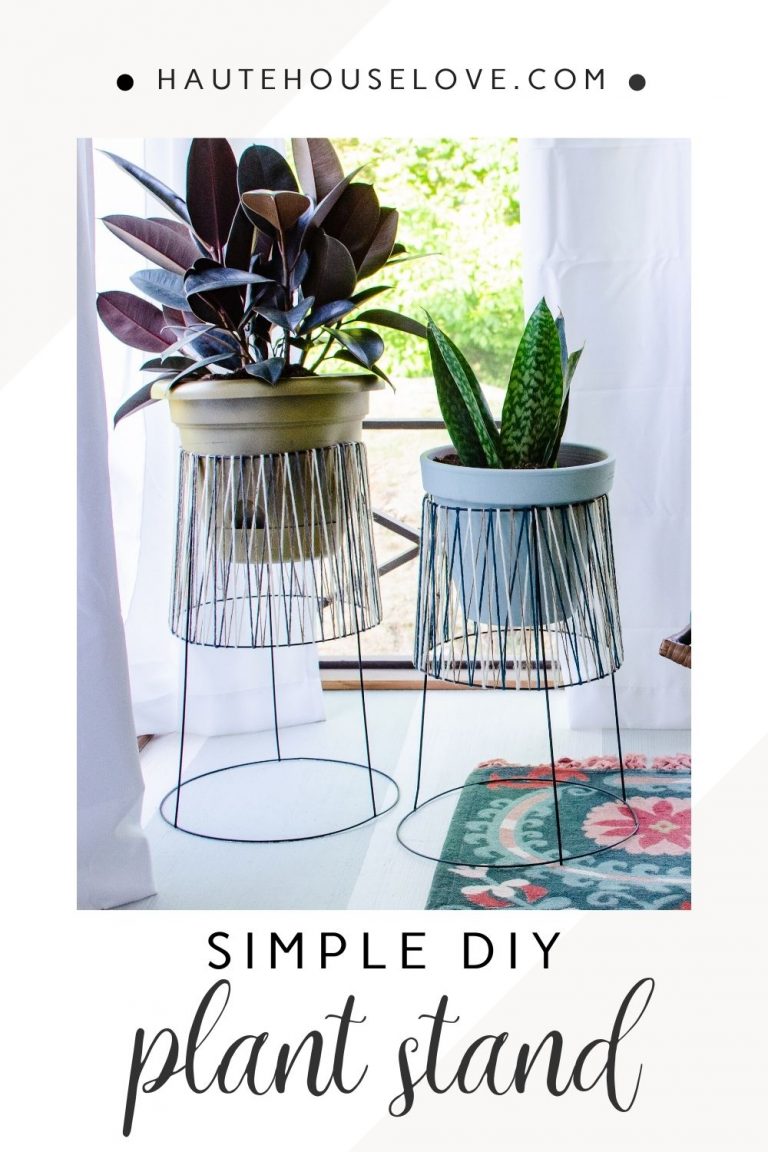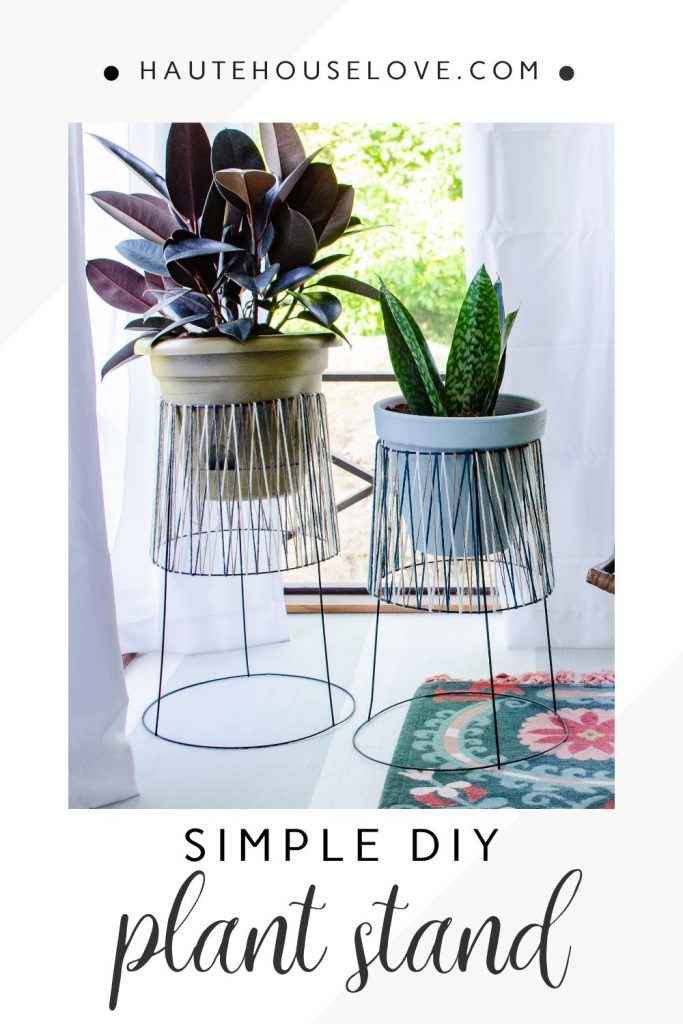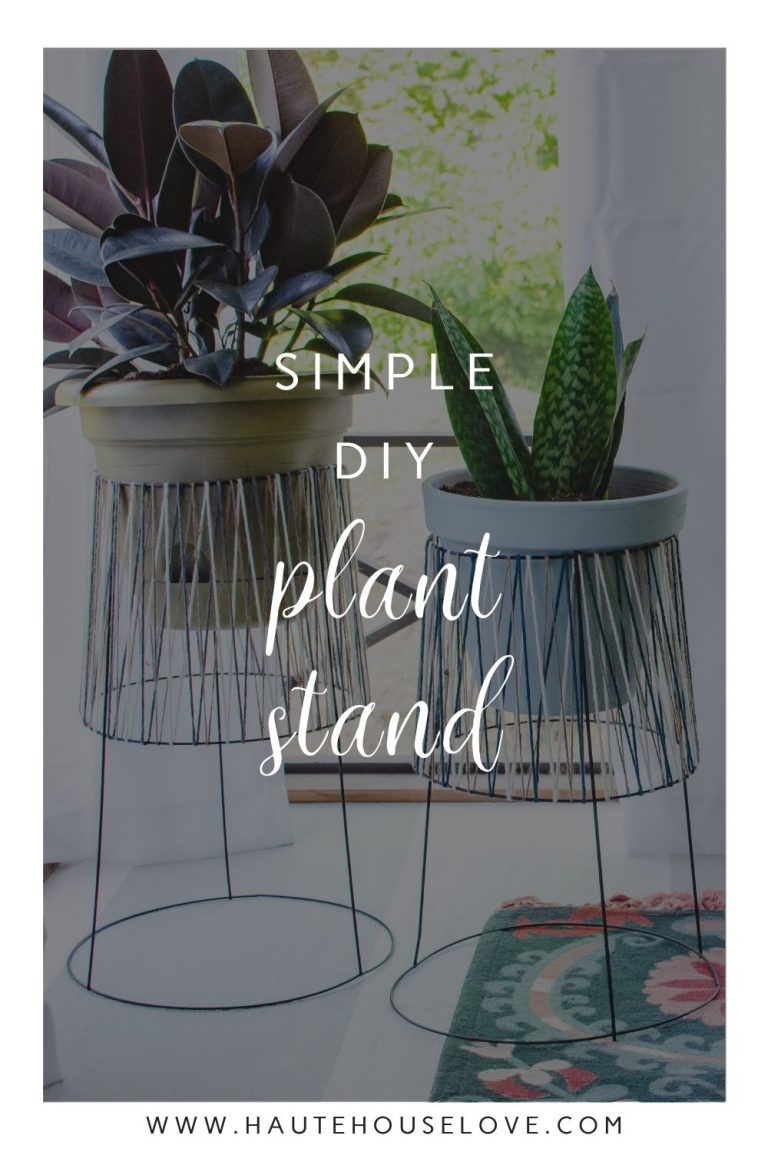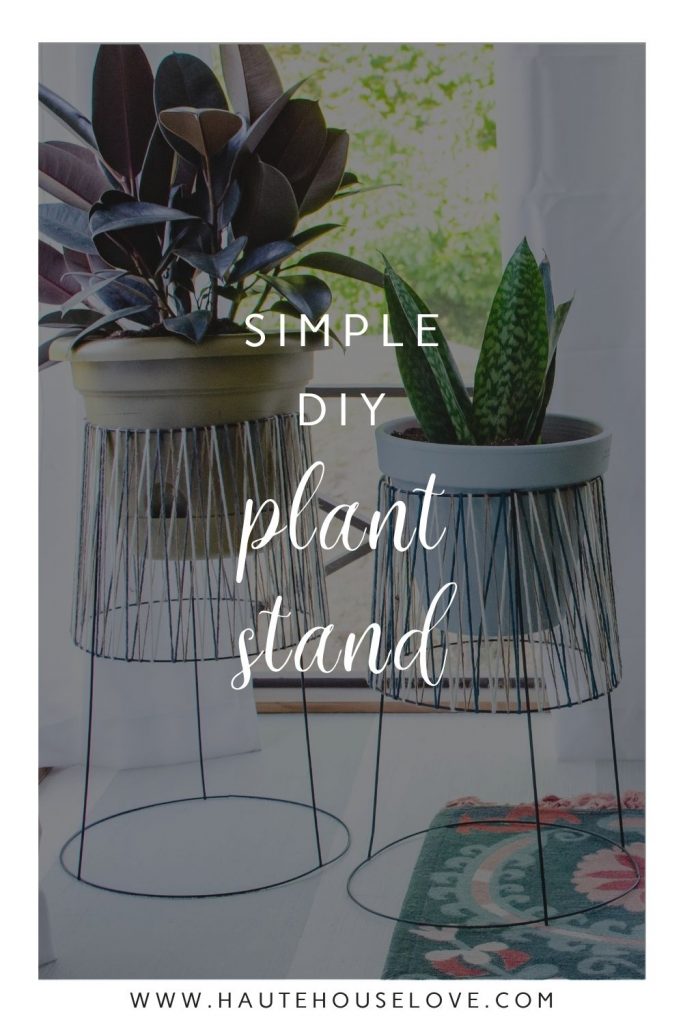 ---
Need More Project Ideas?
Check out these posts!
shop the post