Formal Living Room – One Room Challenge: Week 5&6 (the finished nooks)
Hey there friends! Welcome to my ORC week 5&6 update!
We took a bye week from posting last week because there were much more important things happening in this world that needed to be seen and heard and addressed besides our little design challenge. Though I spent a great deal of time continuing on my project my time working was spent listening and educating myself on the current (and lifetime) events surrounding the black community. It was an eye opening week that definitely gave me new perspective into how to love and respect people well and im so grateful to have been given the grace to take the time to do that. Thank you to the ORC for giving us the week off from posting to focus on how to better ourselves!!
Speaking of ORC, if you have joined me from the One Room Challenge website, WELCOME! My name is Kera. I started Haute House Love as a home design and consulting business back in 2018 and have recently started blogging. I mainly create content around simple DIY, woodworking projects and home inspiration. I would love to connect with you over on Instagram where I share a LOT of my day to day projects. Now, let's get back to the challenge!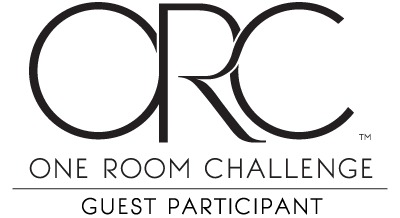 This project so far has been a whirlwind. So much has gone into it and there is still so much to go but these past few weeks have been HUGE turning points for me. Im finally seeing the fruits of my labor and the room is starting to look like a room. An insanely gorgeous one, in fact!
If you have some catching up to do.. here are the blog posts from the first four weeks:
(Week 1) (Week 2) (Week 3) (Week 4)

This post contains affiliate links. Purchasing through these links may give me a small commission at no extra cost to you. Thank you for supporting Haute House Love.
Week 5 started out with the built-ins complete (as far as building them) and onto prep work before painting. Prep took a full 3 days of on and off work. There was hole filling and baseboard install and patching and caulking and priming and caulking again with an (annoying) 2-3 hour break between each step. It wasn't tedious work but it was precise and time consuming with the required dry time in between.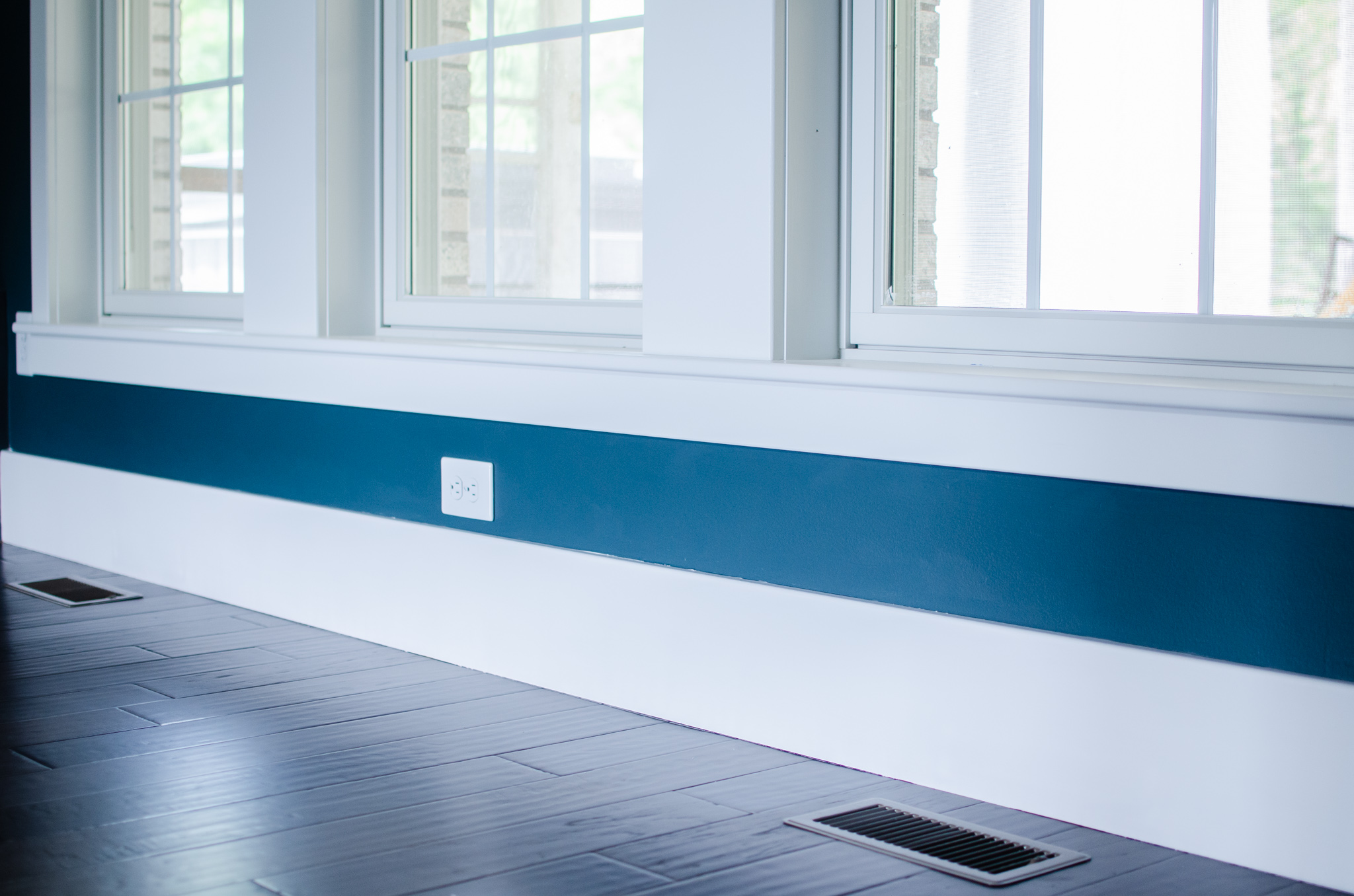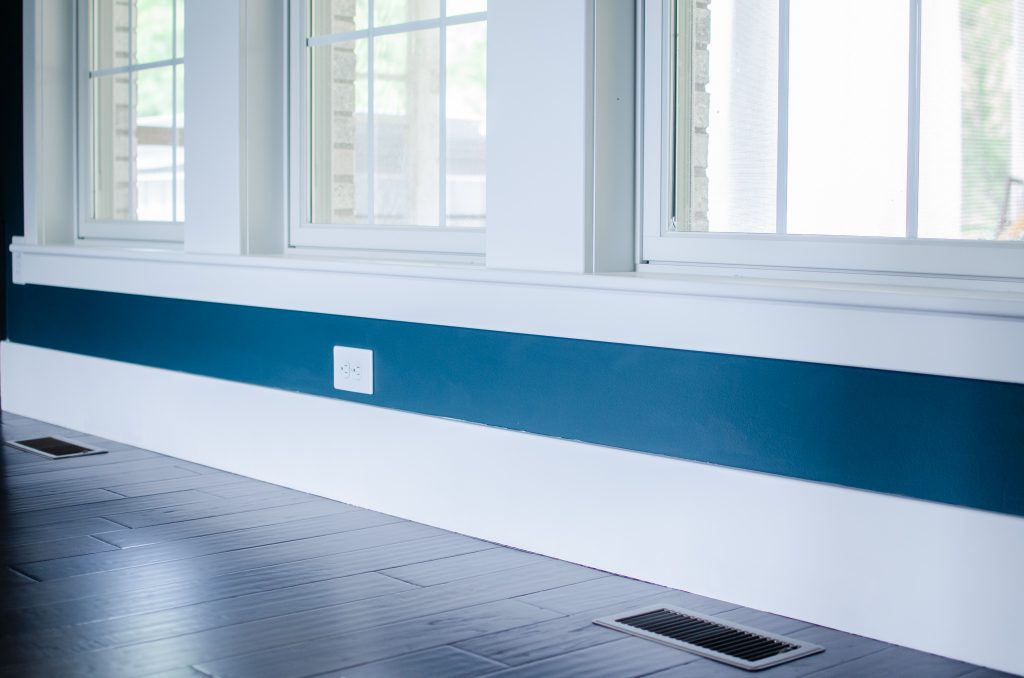 When the paint FINALLY made an appearance it felt like a sweet, long awaited victory. The color that I chose for the built ins is Sherwin Williams Scattered Showers in satin finish. It's a brand new color that is exclusive to their new Emerald Designer paint line.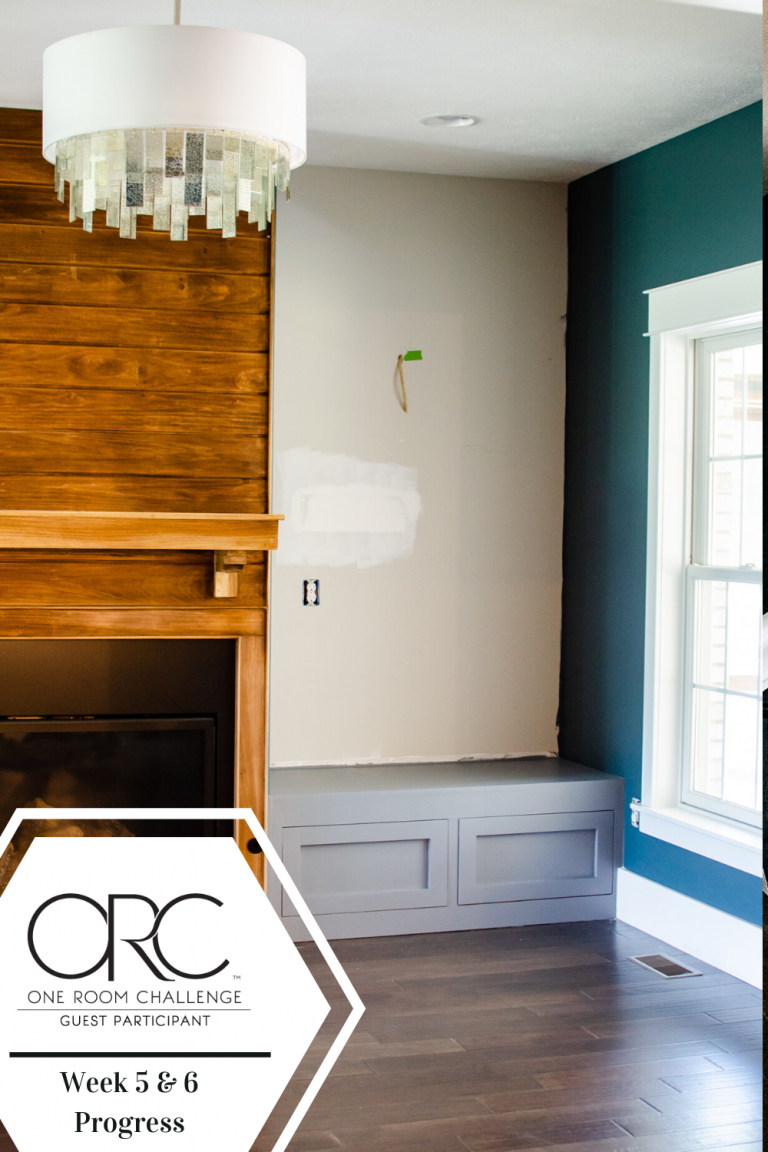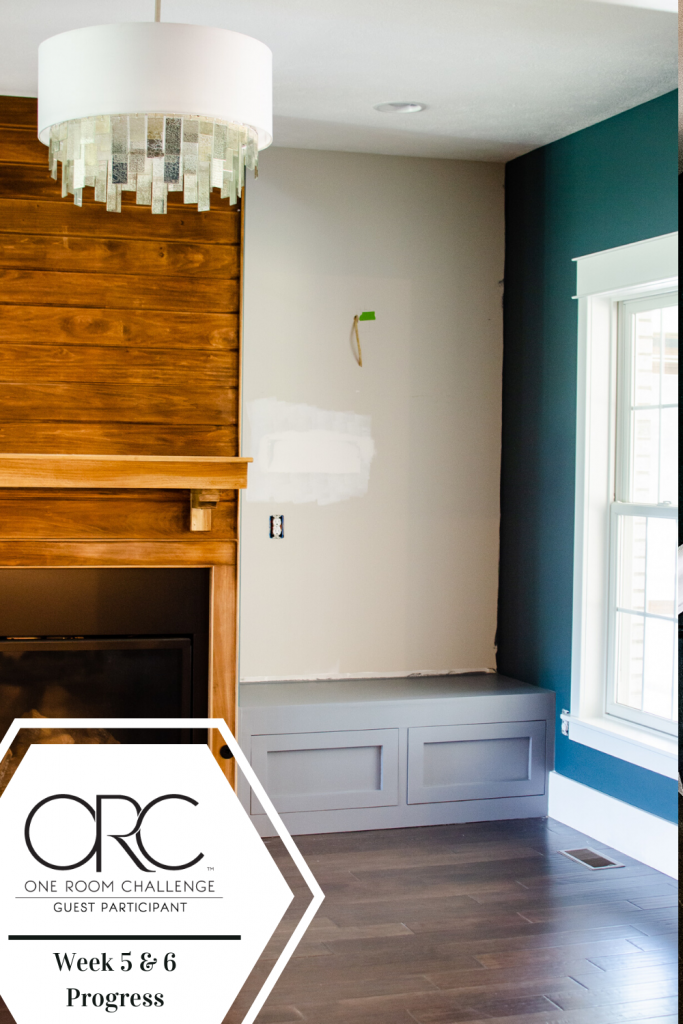 After the last bit of color was rolled on I'm pretty sure I just sat in the middle of the room with a goofy smile on my face for an hour just watching paint dry. It was so insanely satisfying knowing that my efforts had built the structure in front of me. Proud is an understatement.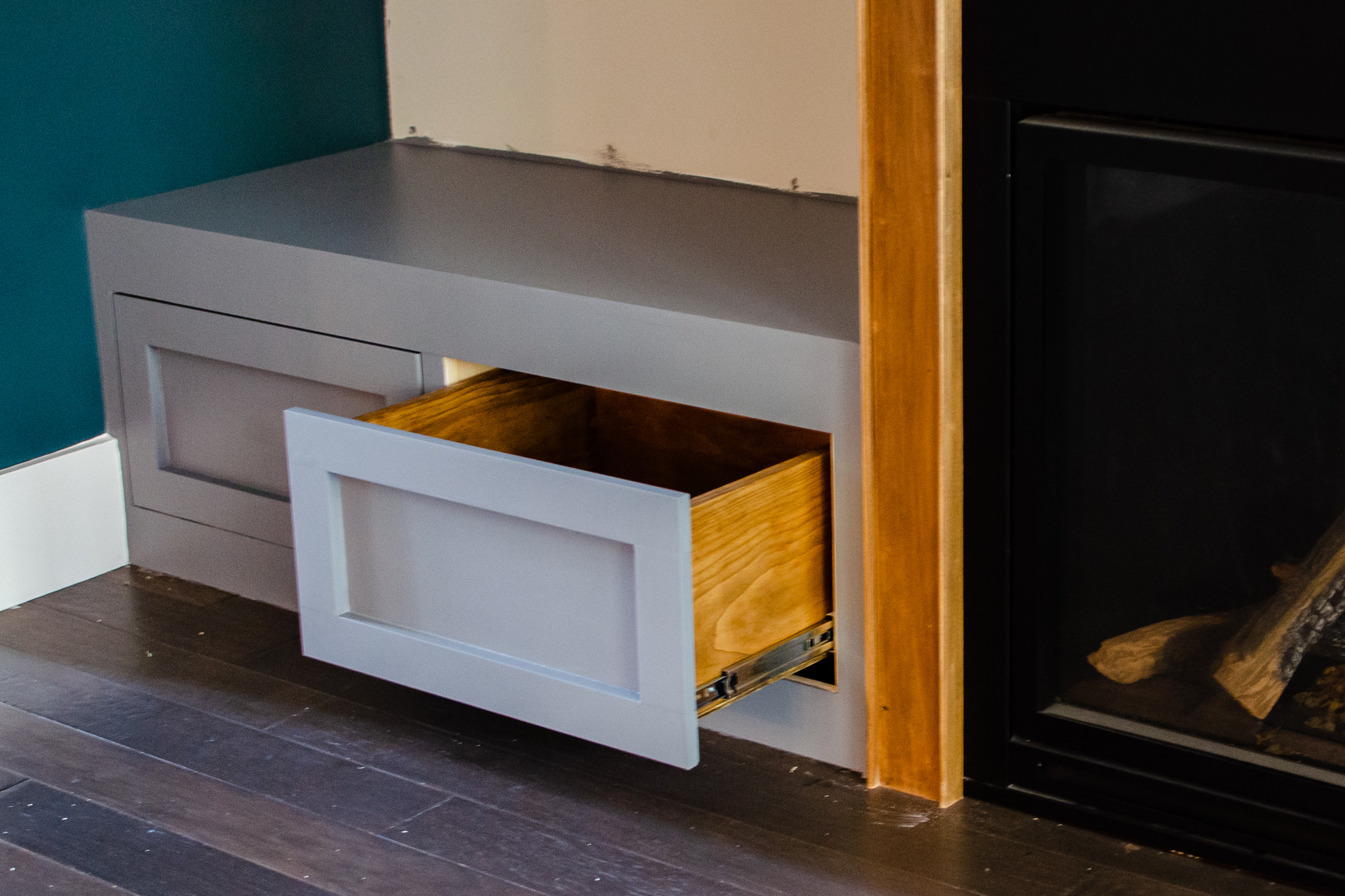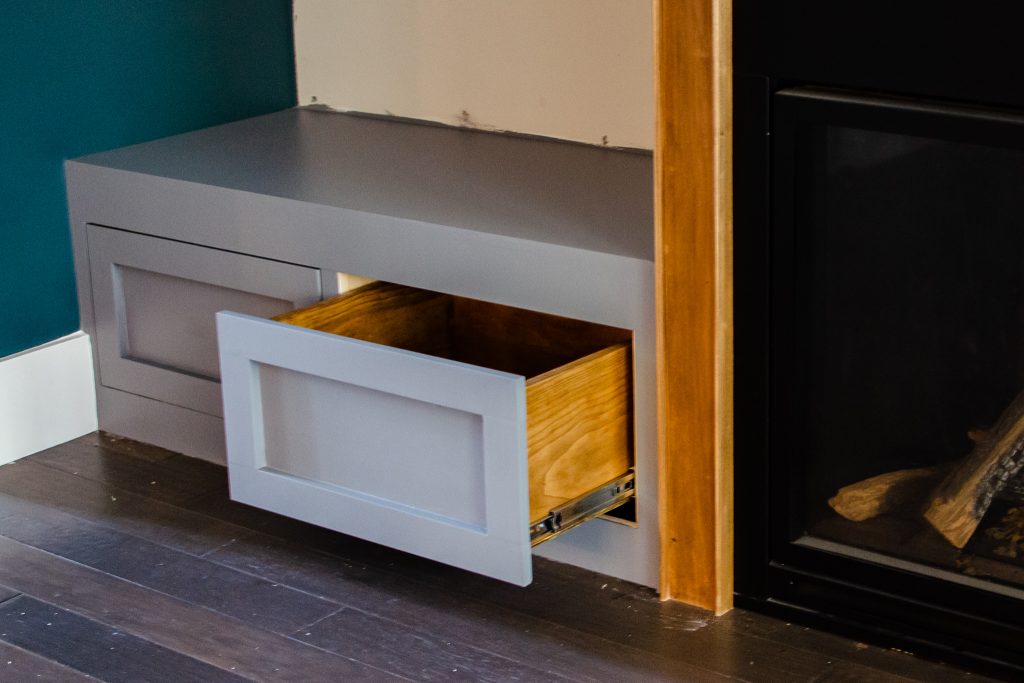 After 36 hours of personal allowed curing time it was onto the wallpaper. Roommates Decor was so kind to sponsor this portion of the project and I was so excited to work with them! I have used their peel and stick wallpaper product in SEVERAL projects in my home and the quality is impeccable and so easy to work with.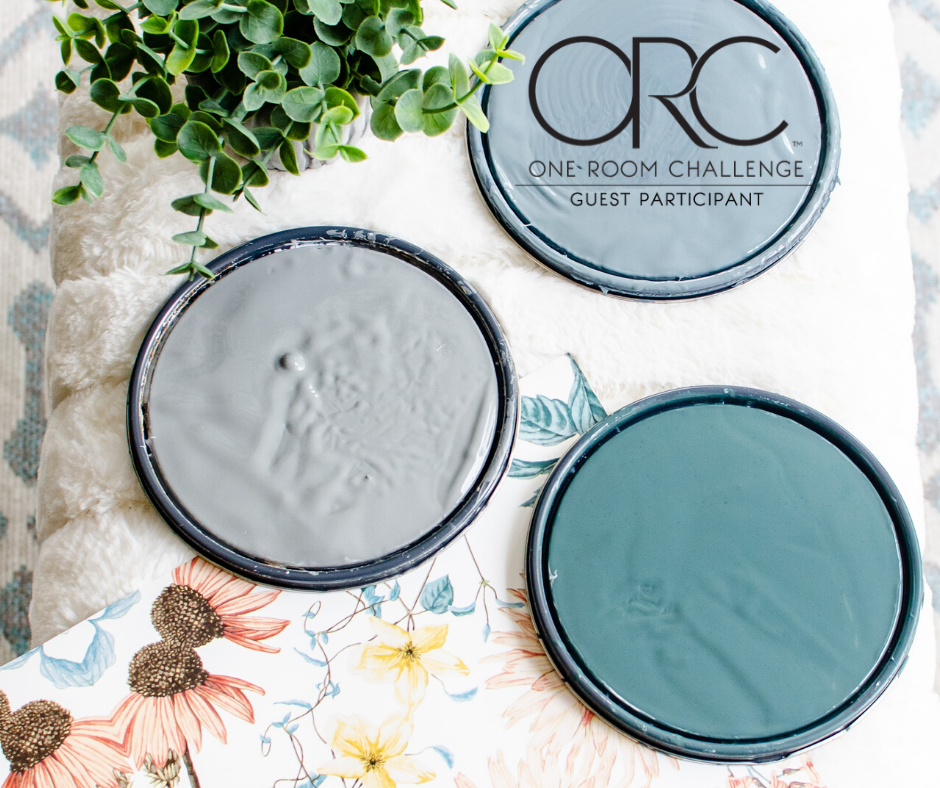 I chose the Cottage Garden Kaleidoscope print for this space. Finding it was love at first sight and it was basically the driving force behind the whole design of this room. I did a story tutorial on the installation process over on Instagram. If you want to learn my tips and tricks for installing peel and stick wallpaper you can check it out HERE.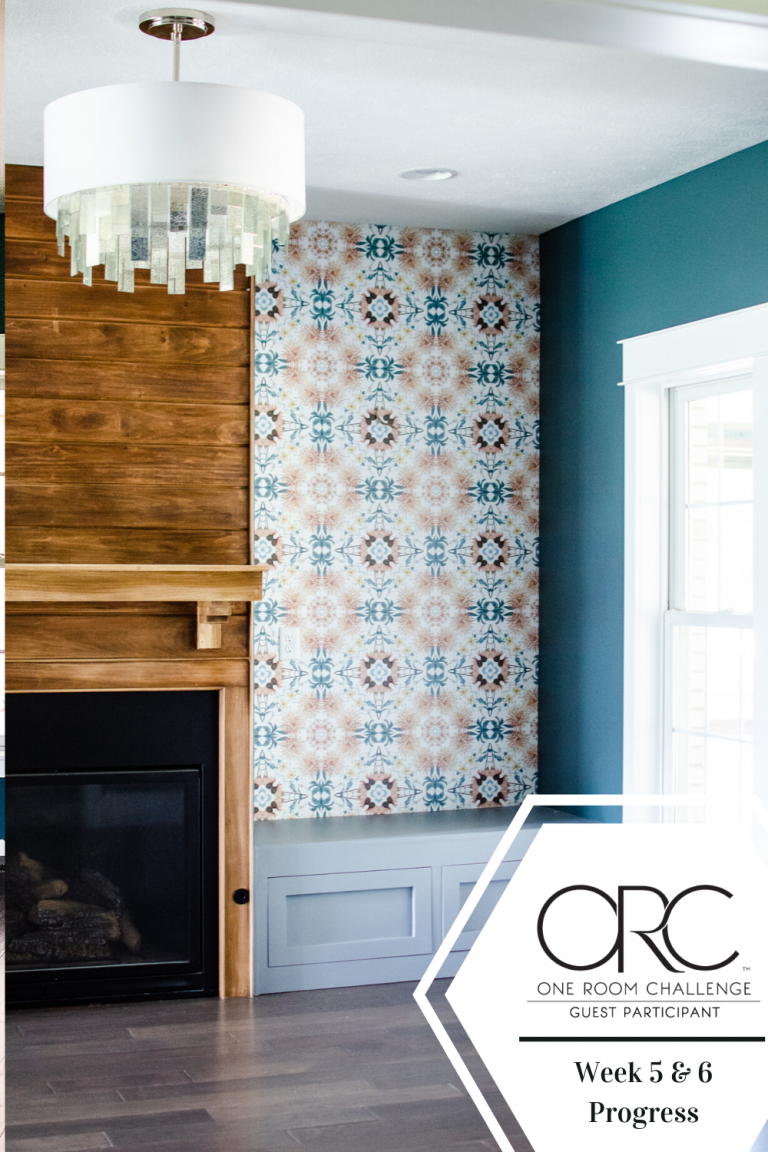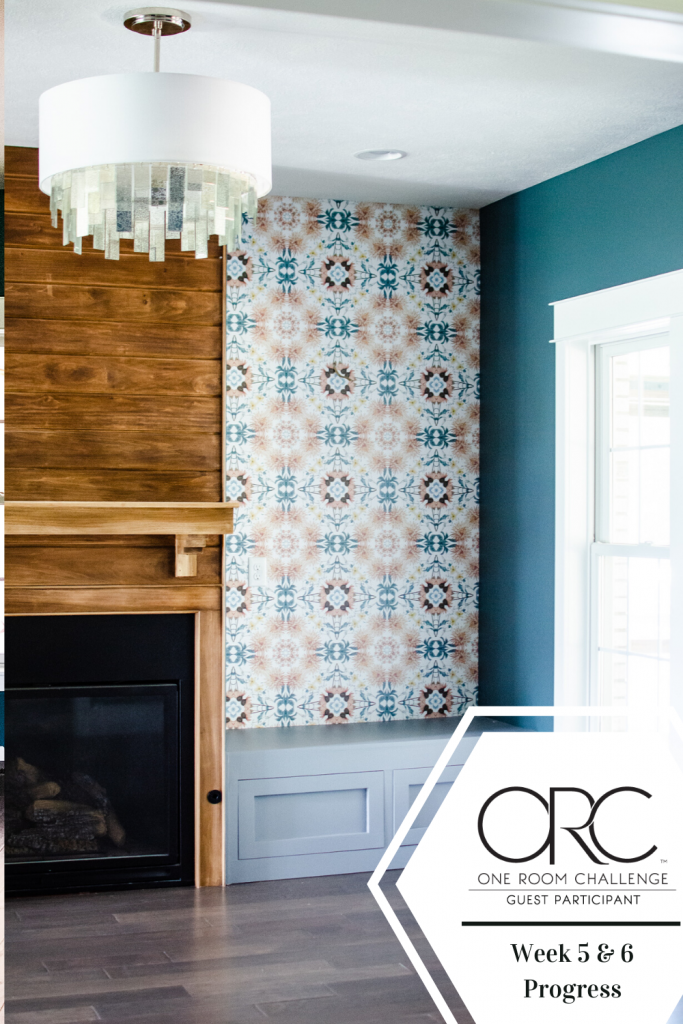 Next it was time to install LIGHTING!! This was my first time installing hardwired fixtures so I called my step dad over for coaching/assistance. This space was designed to get three new fixtures. A sconce over each nook (which we called our electrician in to re-route a few weeks ago) and a new chandelier. I was excited about the sconces but absolutely giddy about the chandelier. I have literally been awaiting this moment for so SO long. Let me explain.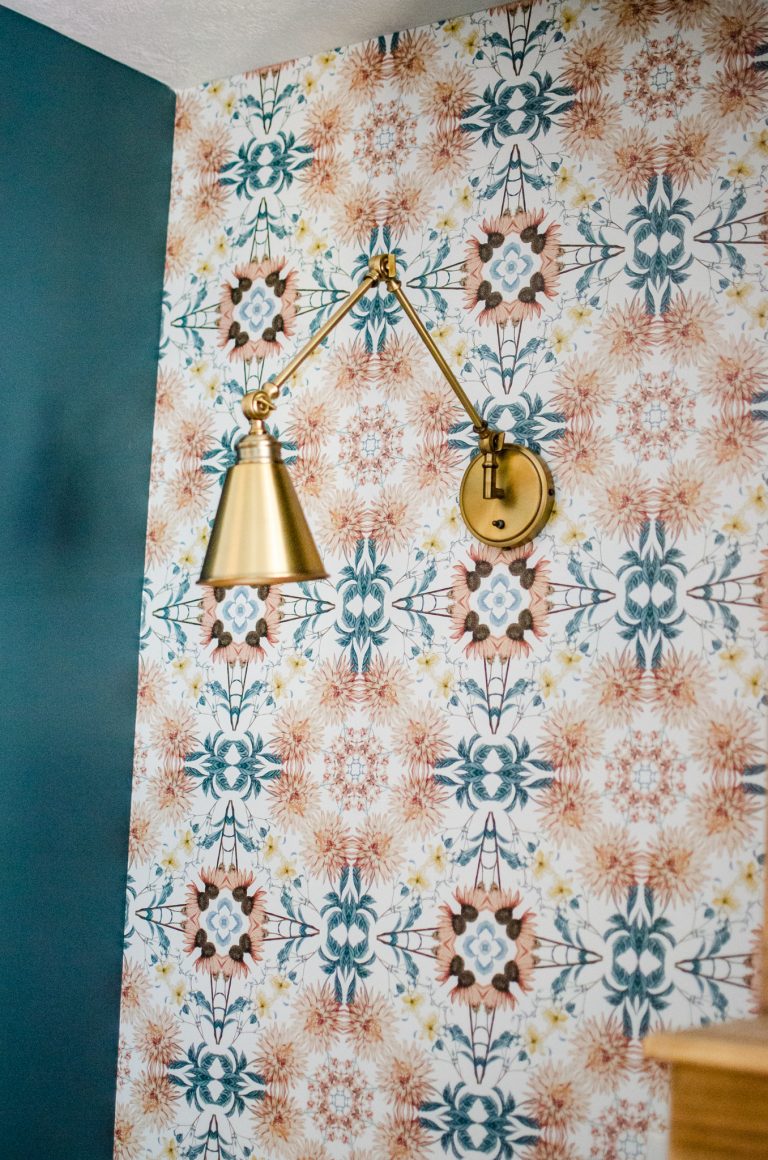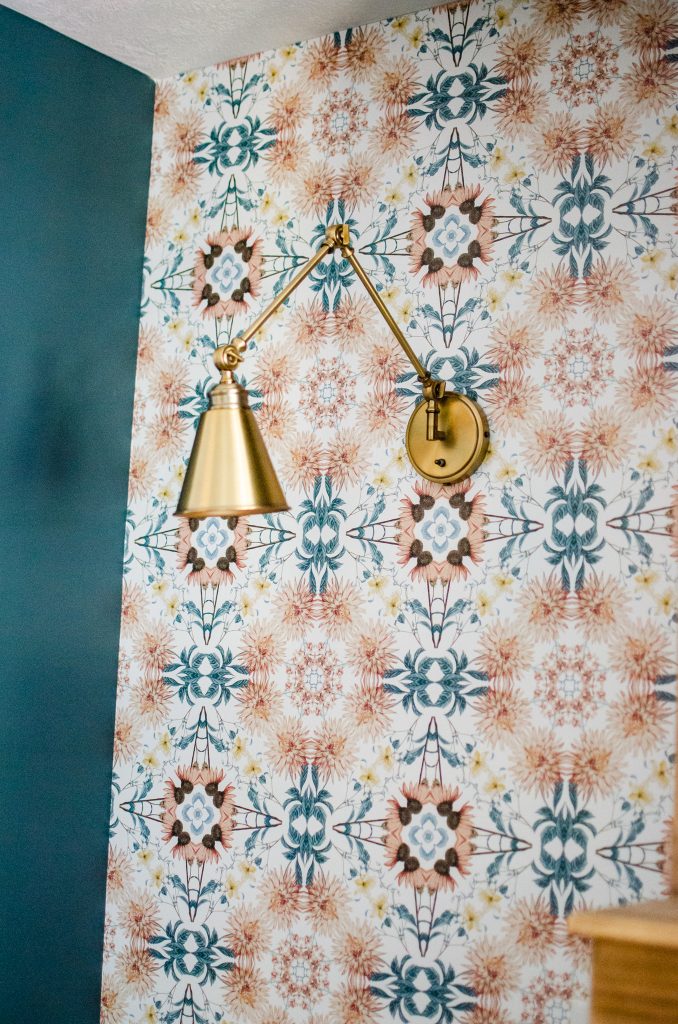 When we built our home I was absolutely in LOVE with A gorgeous beaded chandelier for this space. The problem is that it was forever out of stock and because I tend to carry the character flaw of impatience I ended up choosing the plan B option. I was never happy with this choice and told my husband when we moved in that this would be the first major light fixture change. He told me to give it two years. 1 year 11 months and 23 days later here we are. The difference is breathtaking and everything I imagined for this space.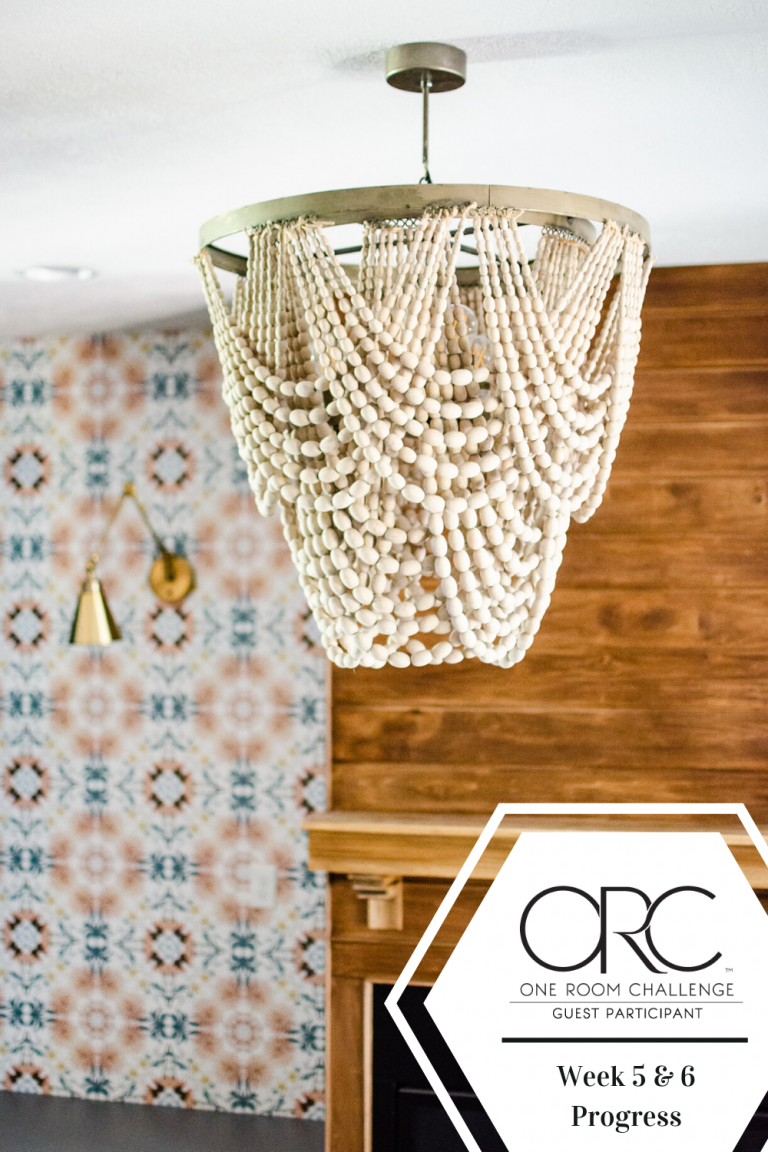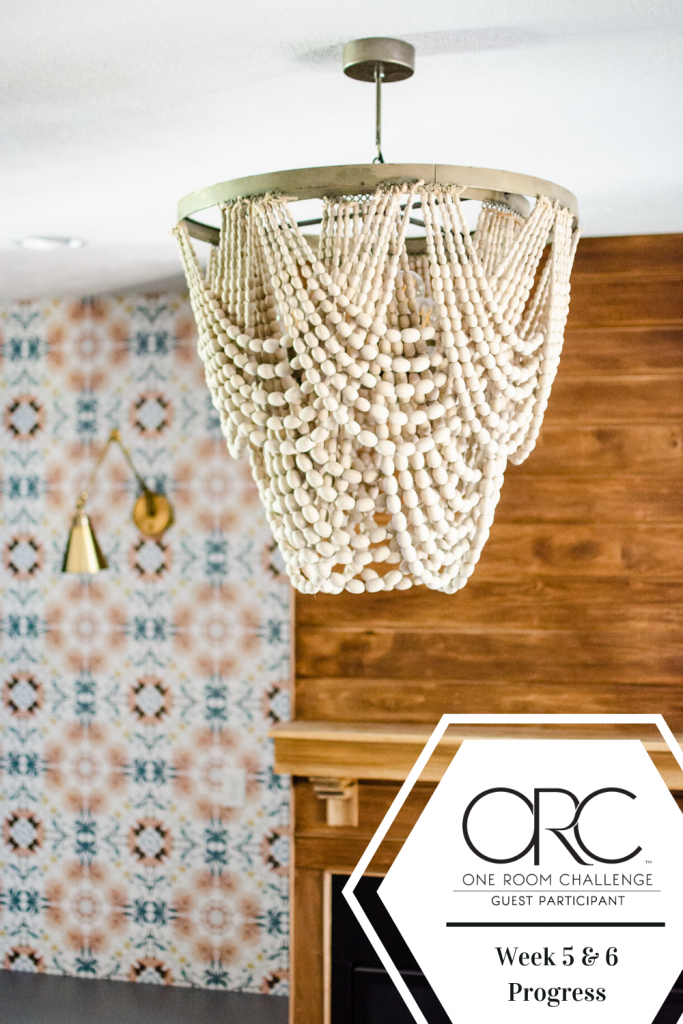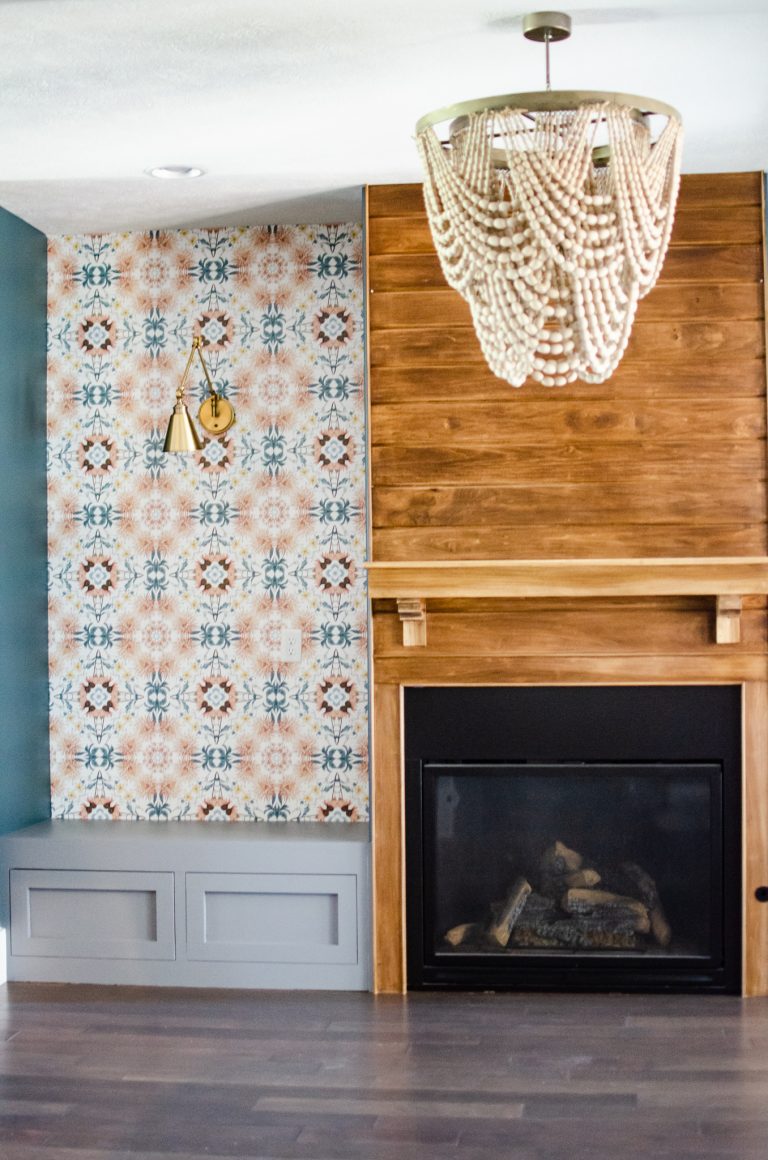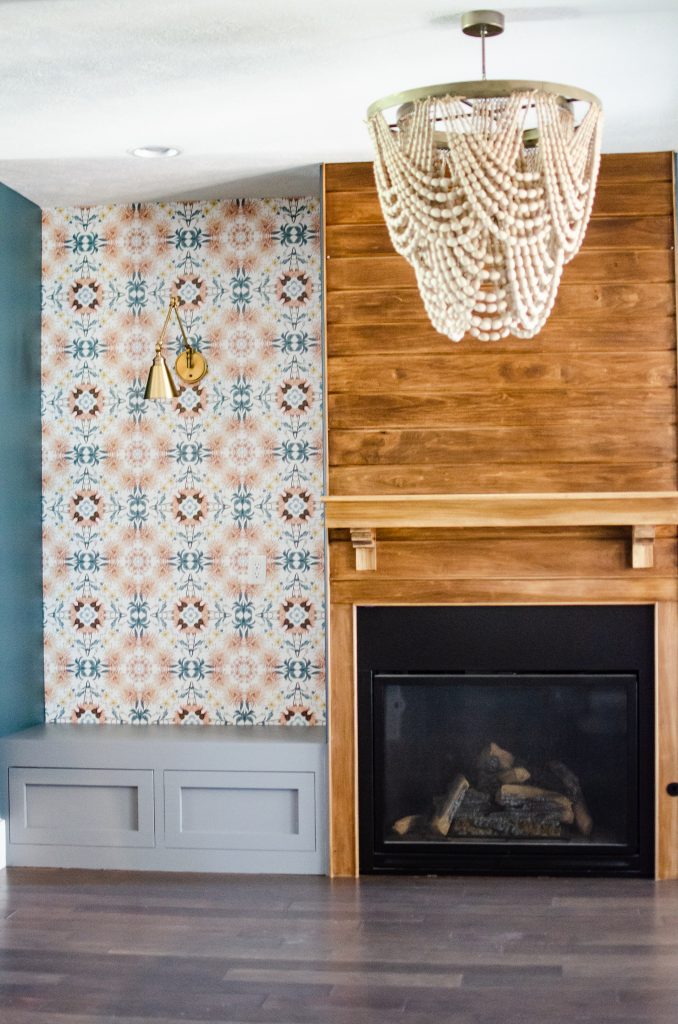 The final project in this space for this weeks update is the drawer hardware. This particular hardware was gifted to me from Hamilton Bowes and while it was originally intended for a different project it ends up being perfect for this space as well. I first discovered Hamilton Bowes when I was shopping for good quality and budget friendly cabinet hardware during our build. This company fit the mold and we ended up using their products in 80% of our home. Two years later and their knobs and pulls look just as beautiful today as the day we moved installed them. I highly recommend!
The pull that I am using for this space is the Chiaro in satin gold with a 3.75in center. For the biggest bang for your buck you can buy them in a 10 pack HERE.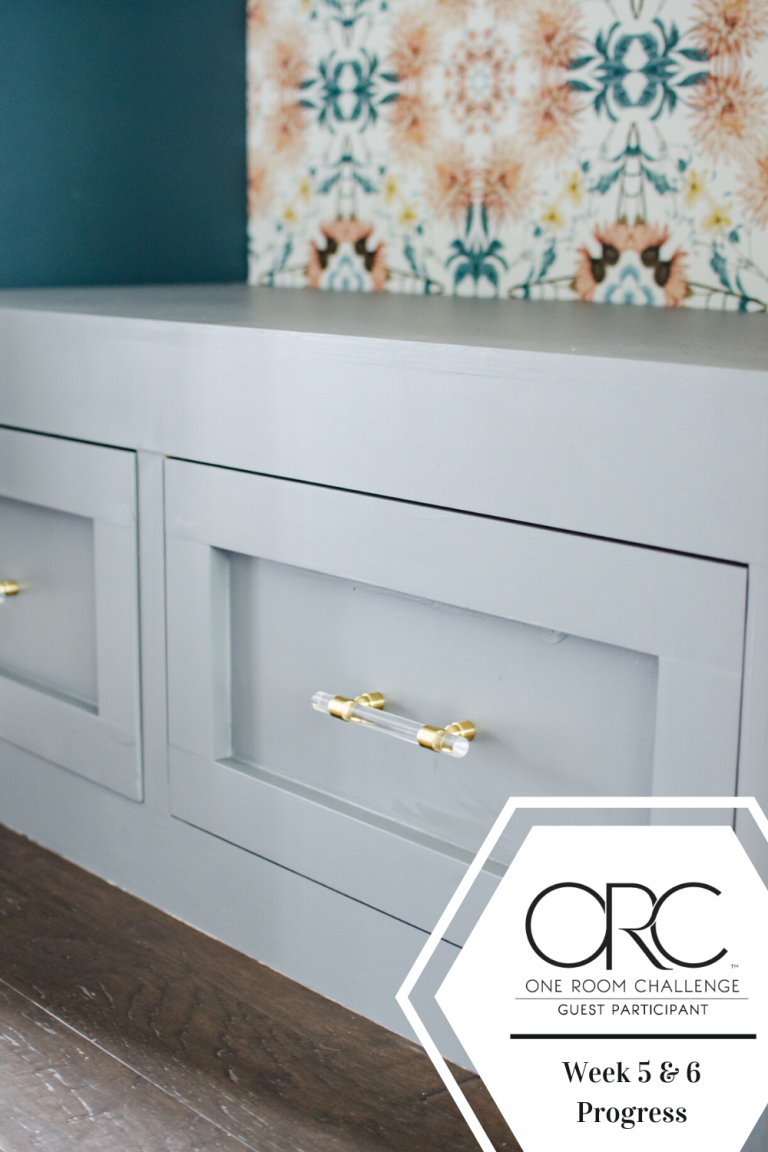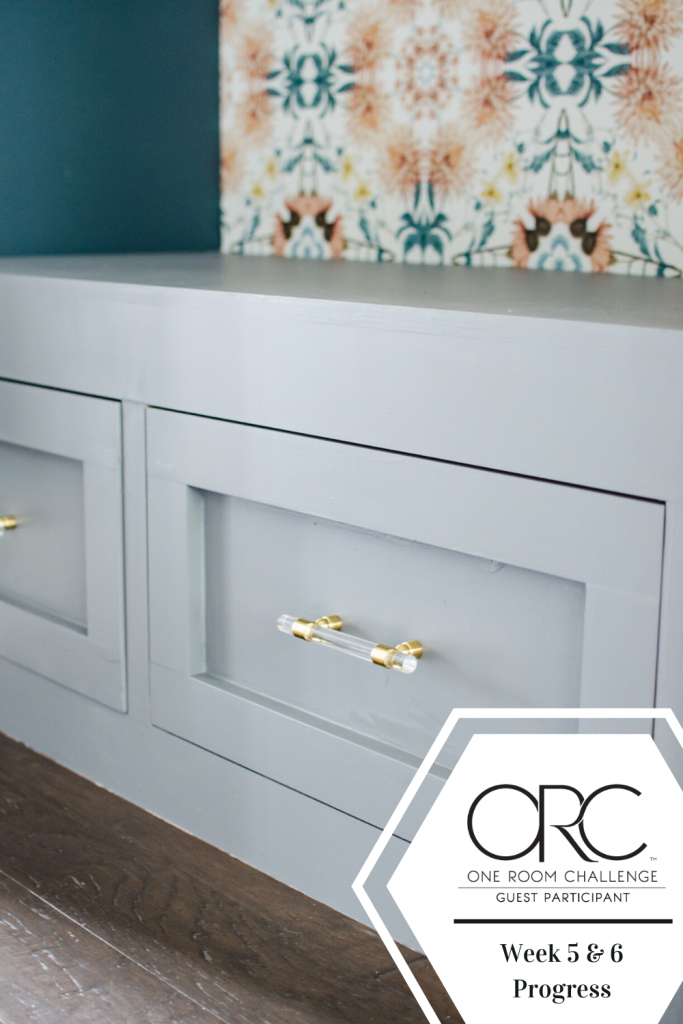 To make install simple and seamless I picked up a cabinet hardware jig from Kreg. Once I figured out how to use the darn thing I had all 4 cabinet pulls installed in less than 20 minutes. Well worth the small investment! I already own a Kreg clamp that came with my pocket hole jig if you don't have one (not necessary but helpful if installing alone) you can snag one HERE.
Thats it for this weeks update, friends!! I hope you are enjoying the progress and I can NOT wait to put on the finishing touches in the next few weeks!!
Here's what we have left to finish…
Week 7: Barn Door Build, Furniture + Rugs
Week 8: Finishing Touches + Final Room Reveal!
If you enjoy my content I would love to connect with you on Instagram where I share my day to day projects and inspiration!!