our 2022 holiday hot cocoa bar
Our favorite holiday (and winter) tradition has officially commenced! It's our holiday hot cocoa bar and it has been a family and fan favorite for the past 4 years.
This year (now that we have downsized our home by half) our cocoa bar needed to downsize a bit too.
SEE OUR HOT COCOA BARS FROM YEARS PAST
I decided to bring the same elements that we usually do, because kids, but take the sizes down a notch so they would fit better into our more compact kitchen setup.
Smaller containers, smaller bottles and an overall smaller footprint. BUT, keeping the same large impact that we love.
What to put in a holiday hot cocoa bar
A tray for holding.
A jar for powder.
Another for marshmallows.
Mugs.
Then a few containers for sweet treats and toppings.
Each year I add a new addition, and this year's was flavored syrups.
tap individual photos to shop

the besT hot cocoa recipe
Requests for our favorite (and IMO) the best holiday hot cocoa recipe start hitting my inbox as early as November 1!
When the days get colder and shorter, and a sweet nightcap becomes the everyday norm.
I originally discovered this recipe from farm that we formerly purchased our tree from. The owner quickly spat off the ingredients and noted that I should play around with the increments until I found our perfect mix.
WE found it!!
tap image to get the free recipe printable!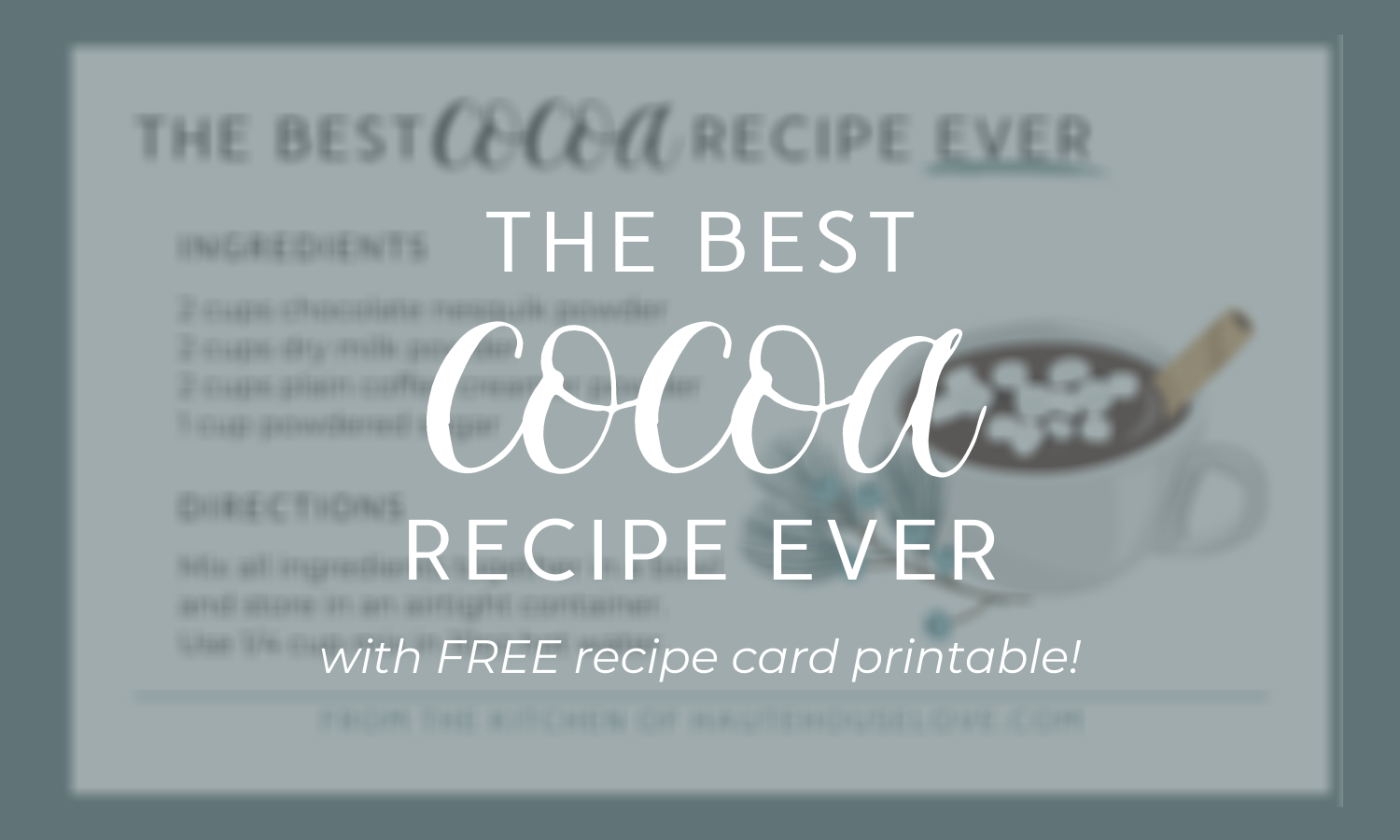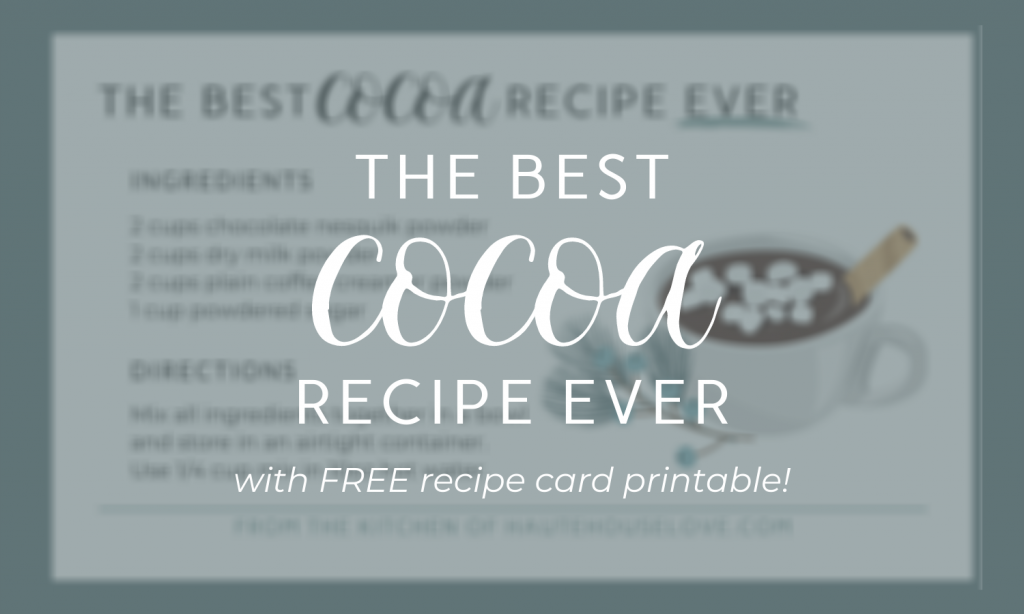 Our 2022 holiday hot cocoa bar
So without further ado, here she is! Our 2022 Hot Cocoa Bar!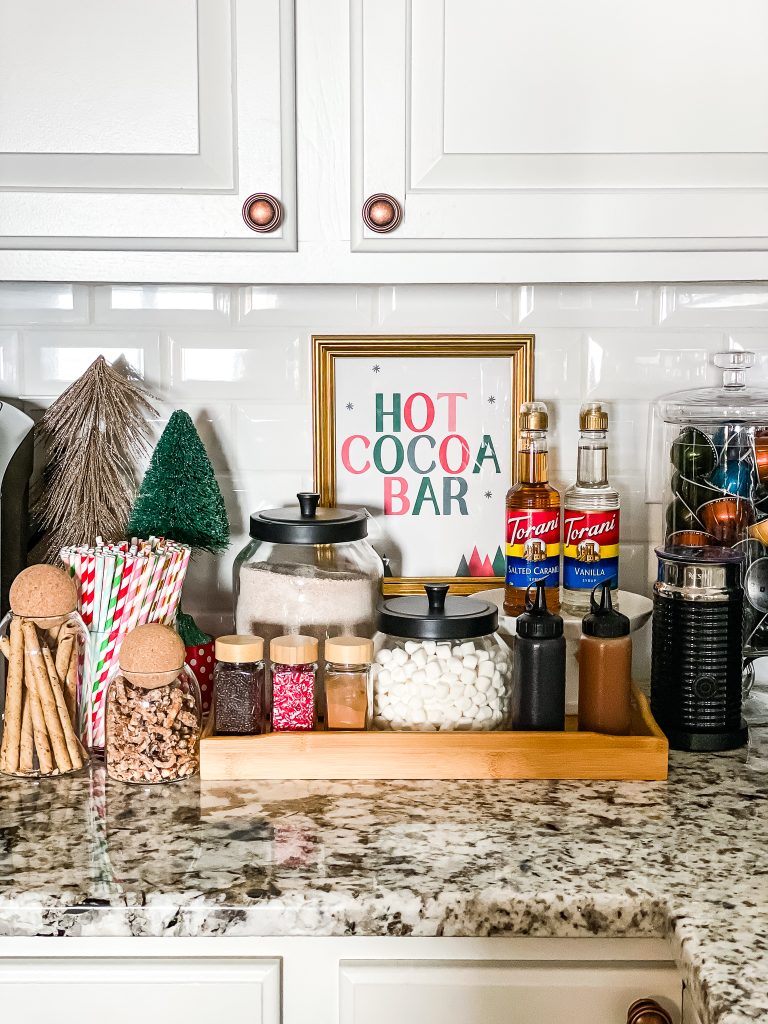 And I've included something fun for my friends who have made it to the end of this post..
How about another freebie?
A holiday hot cocoa bar can't be complete without a cocoa bar sign.
And I have created a TON of options just for you!
They perfectly fit into an 8X 10 picture frame and can be displayed with command strips or a stand alone to make your holiday hot cocoa bar extra special.
Enjoy! And I can't wait to see what you create!