Haute House Lunchbox – Week 1
Welcome to a brand new series on the blog called Haute House Lunchbox! A roundup of easy grab-and-go school lunchbox ideas that are healthy, fast, and filling. In each post, I'll share our lunch choices from the previous week with a printable grocery list.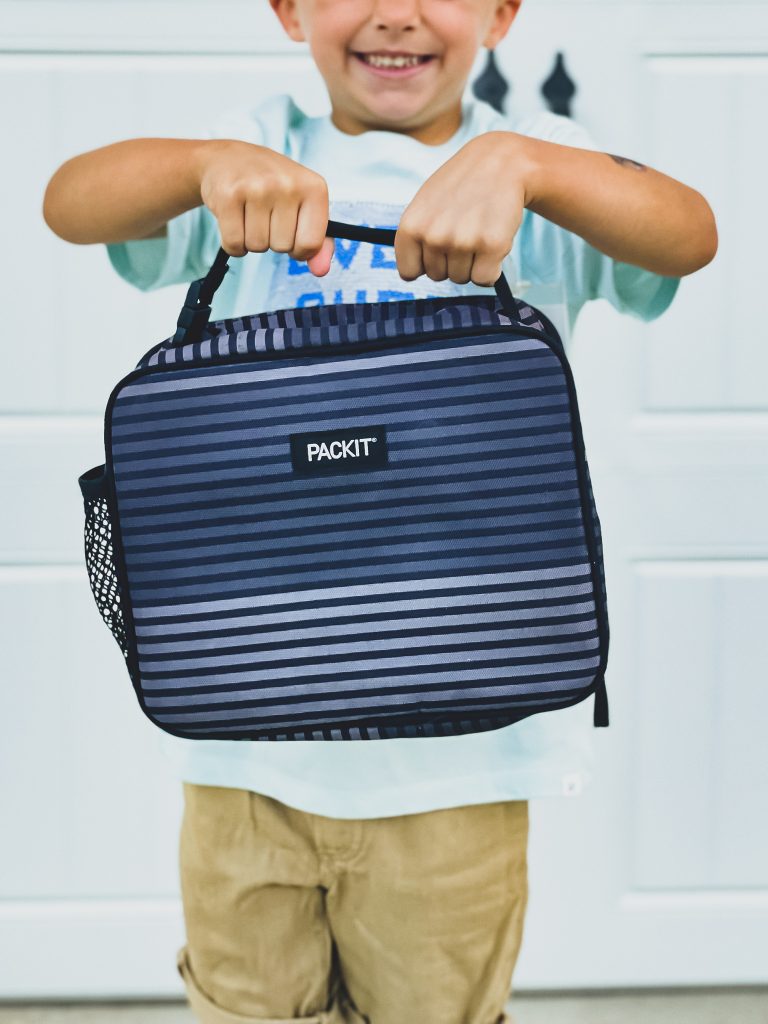 How our school lunch story began
When my oldest kiddo started Kindergarten back in 2016 I knew I wanted to create good school day habits right from the start. Habits that would not only make our school mornings easier but that could easily be tweaked with each new school year.
At this point in motherhood, I was 3 kids in and pregnant with my fourth.
I knew that starting small would be the best recipe for success and school lunches seemed like a good way to start. I set a goal to be able to teach my daughter how to pack her own lunches. Allowing Bryn to have ownership over what she ate created fewer battles and more enjoyable school mornings.
To get off on the right foot, we decided to take weekend trips to the grocery store just the two of us. I let her have a say in what we chose as long as multiple food groups were included in her selections.
On Sunday evenings we would work in the kitchen together to make sandwiches, cheese, and cracker boxes and cut up fruit and veggies. Bryn would fill up our snack containers with small bags of goldfish crackers and granola bars and stock the fridge with low sugar juice boxes.
I designated a section of the lower drawer in the fridge as the "lunch drawer" and labeled each section. My rules for her were simple. Each school morning she needed to take one food of choice from each labeled section and was allowed one packaged treat from the pantry. She would load up her lunchbox and place it in her backpack.
By the time she was finished packing her lunch, breakfast would be ready and we could sit together in the quiet house before anyone else was awake.
Boy, do I wish I had a lunch photo from that very first week of school. I was proud of our efforts.
Related: Best Organization Secrets For Easy School Mornings
favorite school lunchboxes
In the early years of packing lunches, we stumbled and struggled with the back and forth of ice packs. The ones that fit the best wouldn't stay cold enough. The ones that stayed cold enough were too big and heavy.
The year I discovered LUNCHBOXES WITH BUILT-IN FREEZER PACKS, felt like winning the lunch lottery!
Yes, the lunchboxes stay cold until lunchtime.
Yes, they are easy to clean! Simply wipe the inside waterproof liner with a wet rag.
Yes, we store them in the freezer overnight and they are ready to go in the morning!

Favorite School Lunch Containers
Finding the perfect school lunch containers also took some trial and error. Baggies of food would get easily squished and the cost of bento boxes wasn't favorable for our prep system.
When I found THIS SYSTEM – the perfect mix of sturdy and cost-effective – I bought up every shape and size that I could find.
Yes, they are dishwasher safe.
Yes, they are truly leak-free.
Yes, the kids can open and close them easily.

Weekly lunch staples
There are a variety of lunch items that I always keep on hand for weeks that don't have the time for a lot of prep, for lunchbox additions or quick grab-and-go snacks.
These lunch items include:
Yogurt & Granola
Apples & Peanut Butter to-go cups
Peanut Butter & Jelly Sandwiches (we keep tons in the freezer)
Protein Bars
Applesauce cups/pouches
Cheese Sticks
Carrots & Hummus to-go cups
Low Sugar Juice Boxes
Time-Saving Tip: Every few weeks the kids batch 2-3 loaves of Peanut Butter and Jelly Sandwiches. They cut them into fun shapes then baggie each one individually. We place the small baggies into several gallon-sized freezer bags for safe storage, then we have PBJ's ready to go at the drop of a hat!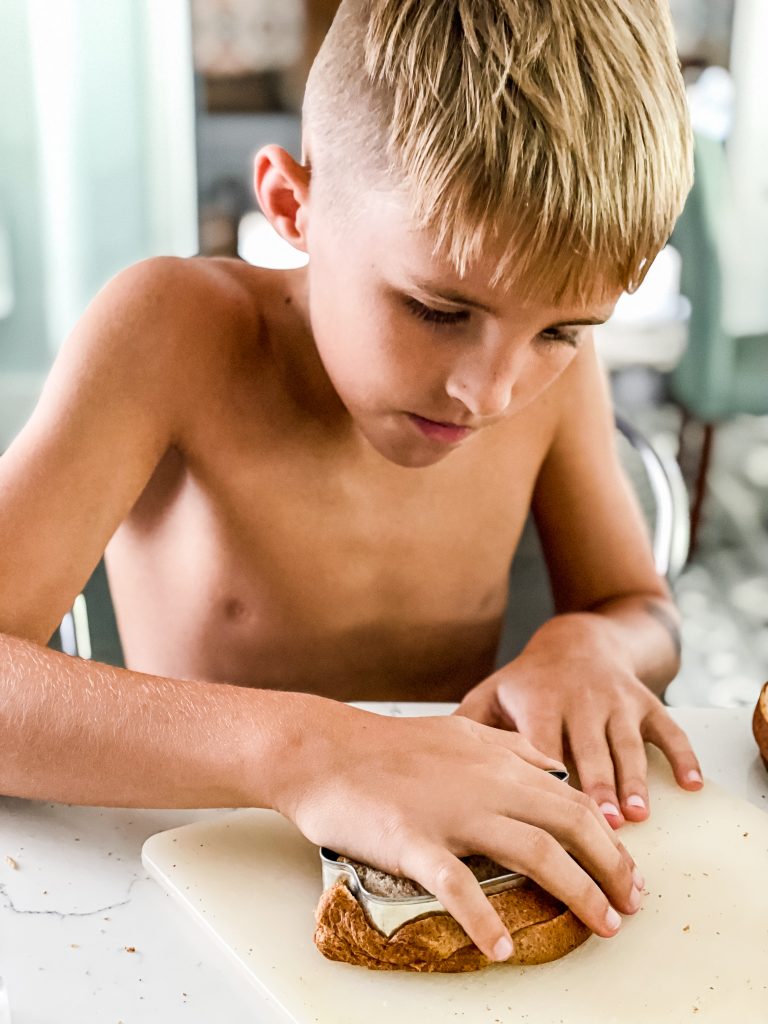 This week's lunchbox
Homemade lunchables are always a big hit in our house. This week we did a spin on the classic meat, cheese, and crackers.
I let each kiddo have their choice of salami, pepperoni, or rotisserie chicken, choice of carrots or cheese cubes and we added mini NAAN bread to each box.
Berries and golden kiwi were choice fruits this week.
Time-Saving Tip: Instead of cutting up the kiwi, cut the whole fruit in half and teach the kids how to scoop little bits of kiwi out with a spoon.
I keep a stash of disposable spoons handy in a pinch but we also have these REUSABLE SILVERWARE SETS
This week's grocery list
Click on the image below to download this week's grocery list!
Happy Lunch Making!!