3 Big Things I Learned As a New Vacation Property Owner (Plus a Backyard Update)
Thinking of purchasing a short-term rental?
Here are three BIG things we have learned as NEW vacation property owners.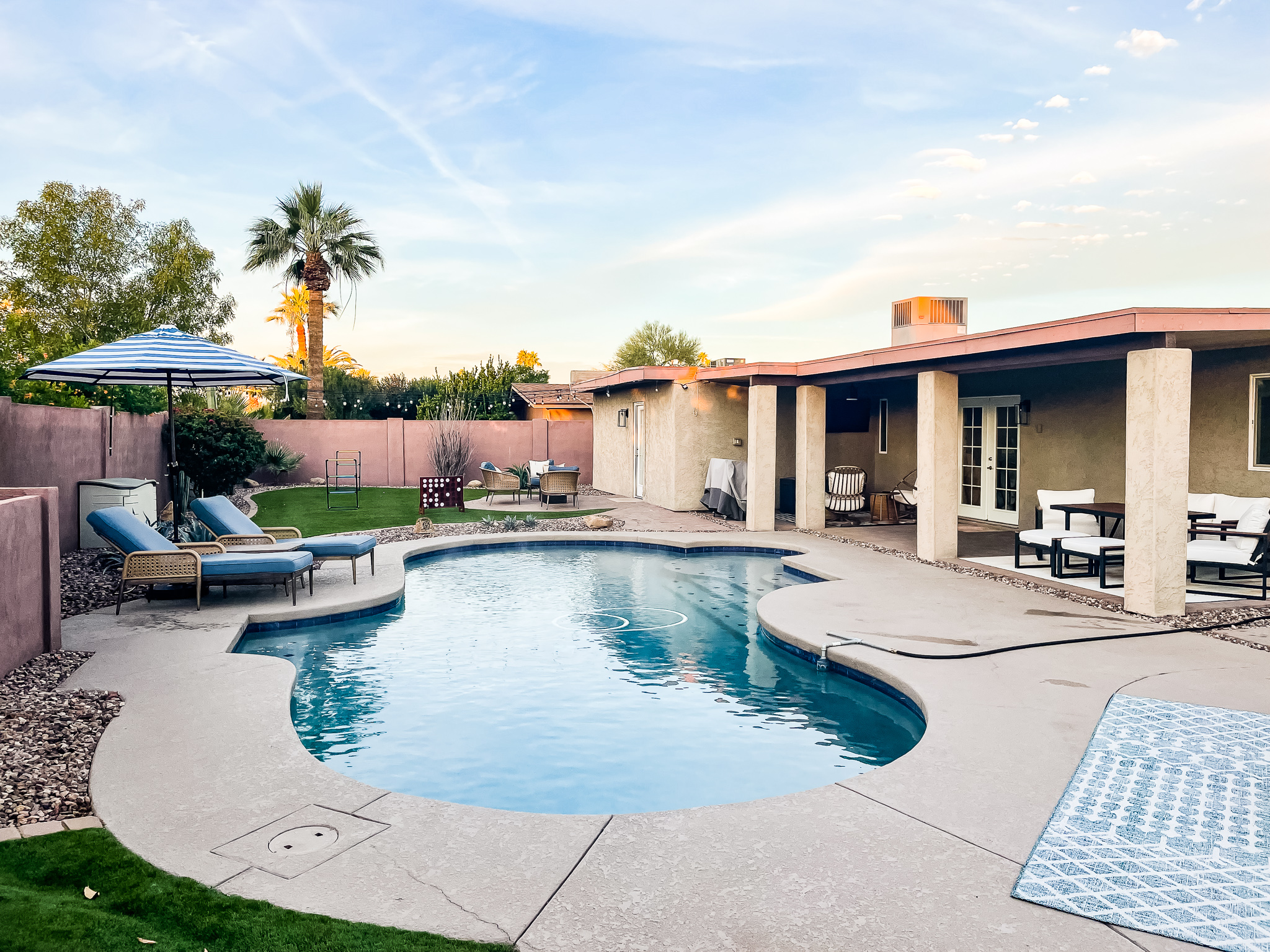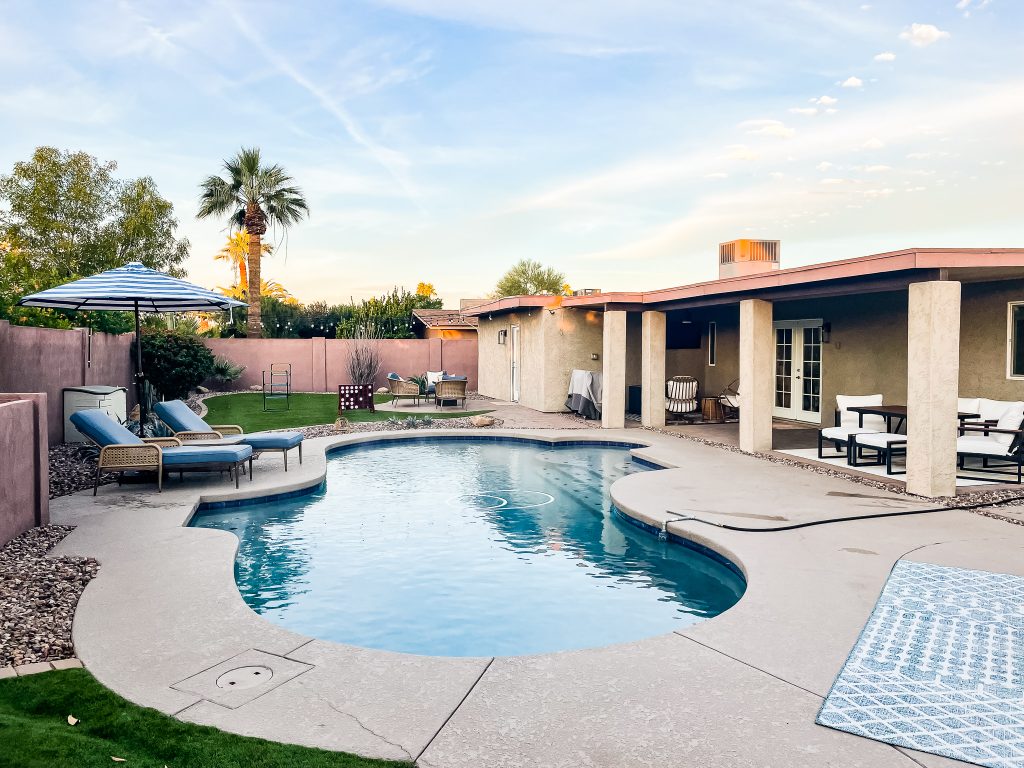 It's officially been 4 months since we closed on our second home in Scottsdale, Arizona. It has been a dream of ours to own a little piece of the desert, and what a treat that we were able to make that dream come true in 2021!
However, as our home is also serving as a short-term rental, the first few months have been QUITE the learning experience.
I shared a few tidbits earlier this week over on INSTAGRAM, but today I'm going to go more into detail.
So let's get to it!
this post contains affiliate links
Related: The Secret is Out! We Bought A New Home!
Property management Woes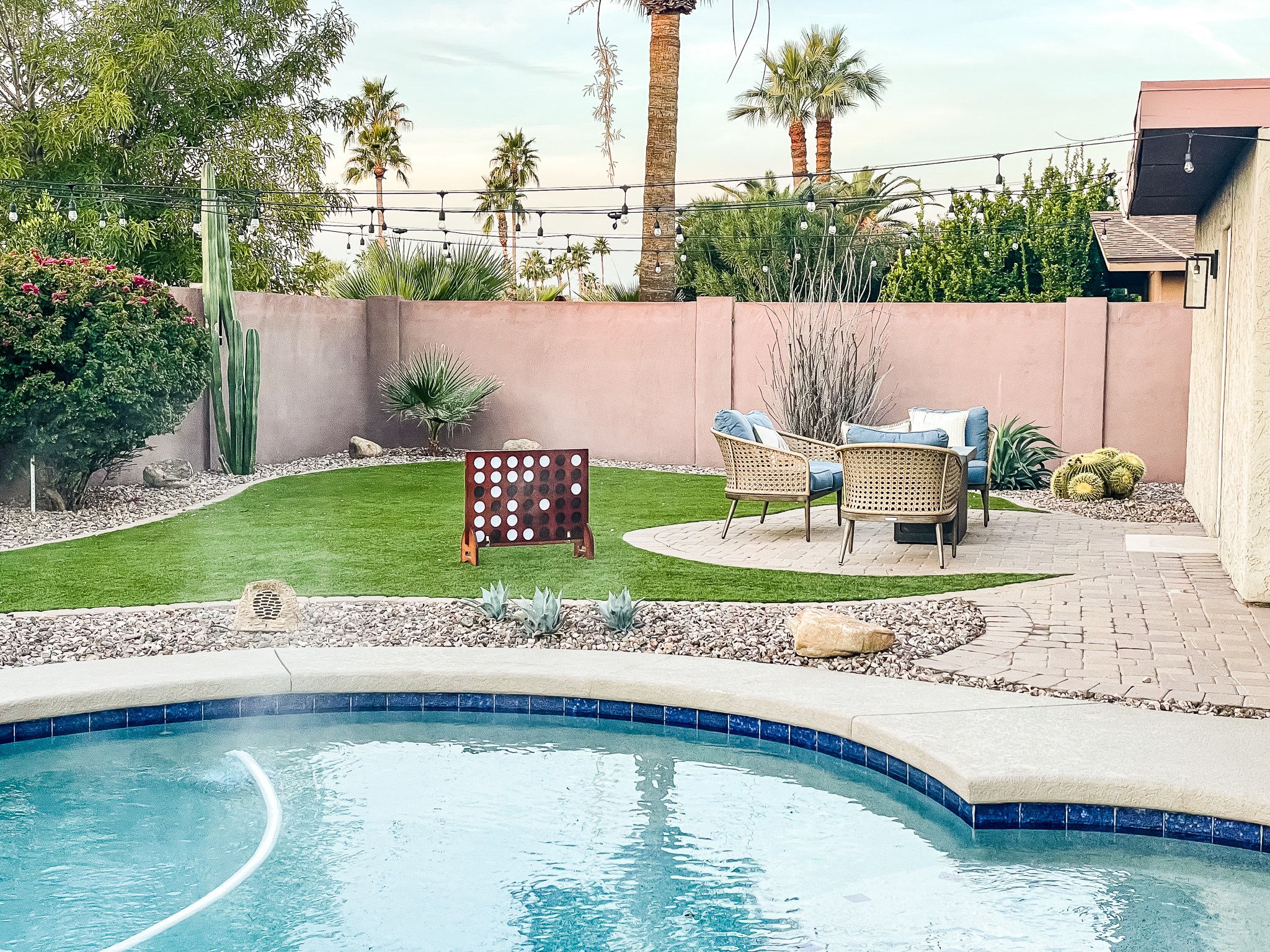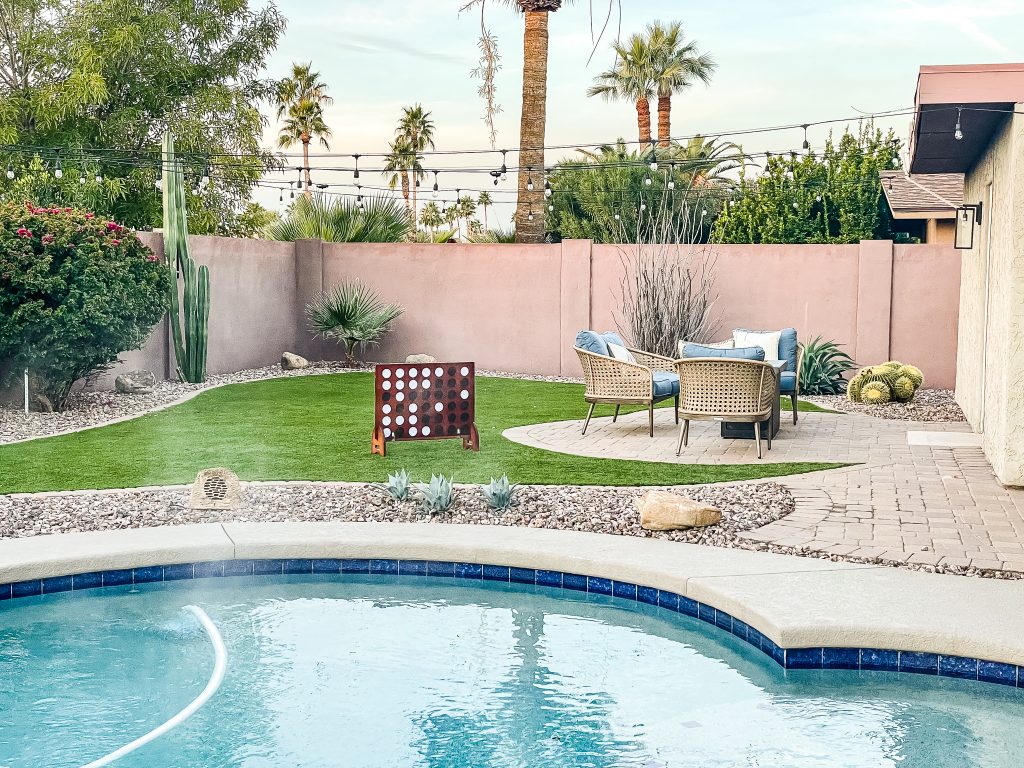 One of the biggest eye-openers for us right from the get-go was the frustration we experienced from the property management company that we had chosen.
I mean, RED. FLAGS. EVERYWHERE!
There were communication issues and missed deadlines and many phone calls that had to be made to even get our property up on the rental sites. We were originally told that our property would be listed within 2 weeks of my departure in late September, and 6 weeks after that we still hadn't seen movement.
More so, our primary contact kept changing hands every few weeks, and we never knew if we were calling the right person when we felt the need to check-in.
Finally, by week 7 we saw movement. But, you guys… the frustration didn't stop there!
There were multiple requests for retakes of our listing photos (that were never done). Replacement of a utility that was never consented to. Poor cleanings. Last-minute canceled meetings when we were in town. And that's just the beginning.
Our biggest takeaway from this early experience? Not all property management companies are as good as they look on paper.
After a straw that broke the camel's back when we were visiting during Christmas, we decided it was time to start the search over. At this time we are currently interviewing new companies. (Most much smaller in size and with more of a "boutique" feel.
We have a VERY good prospect that we are hoping to get the ball rolling with soon. I will be sure to share more as we know more.
Expecting the unexpected as a vacation property owner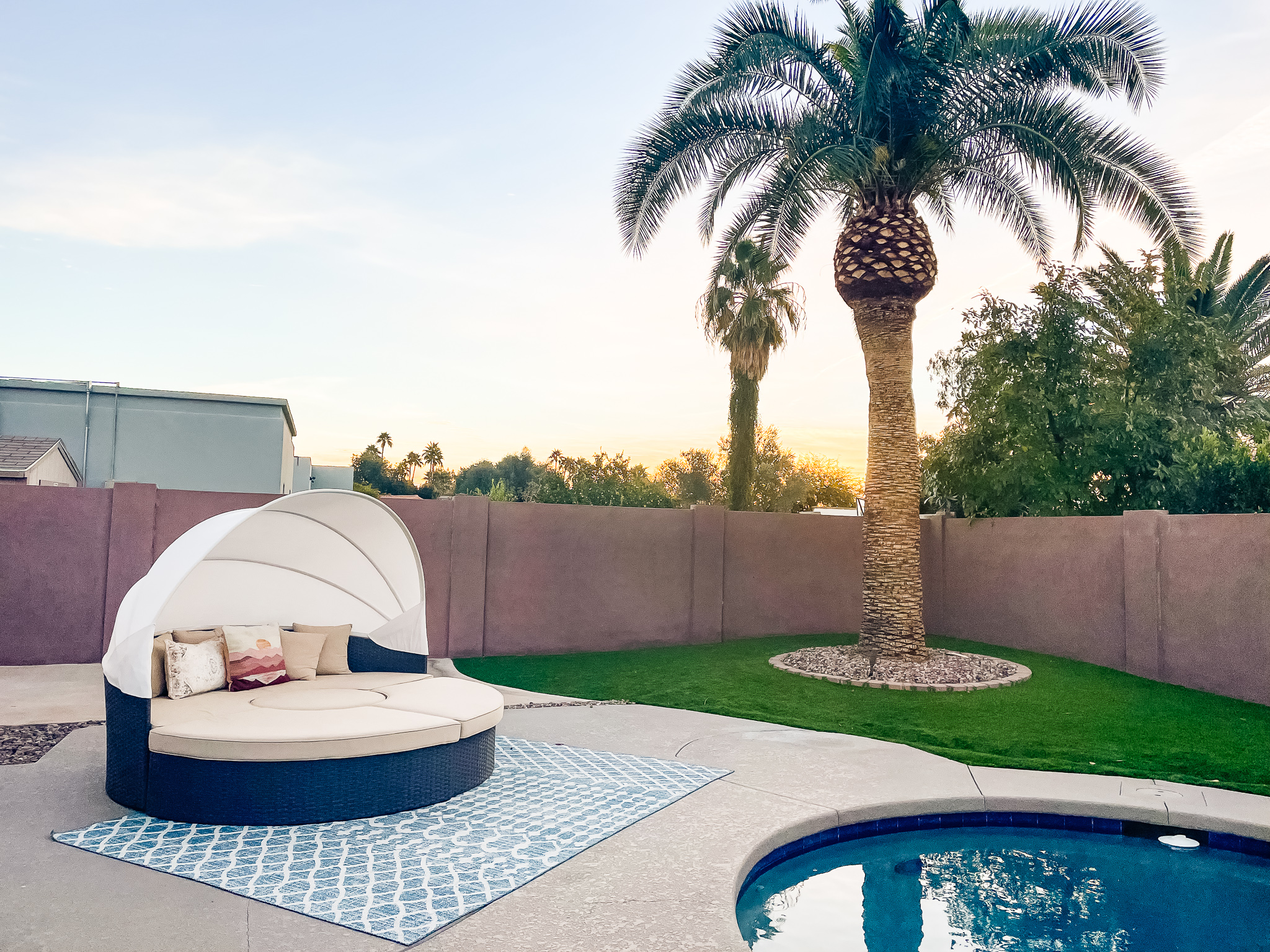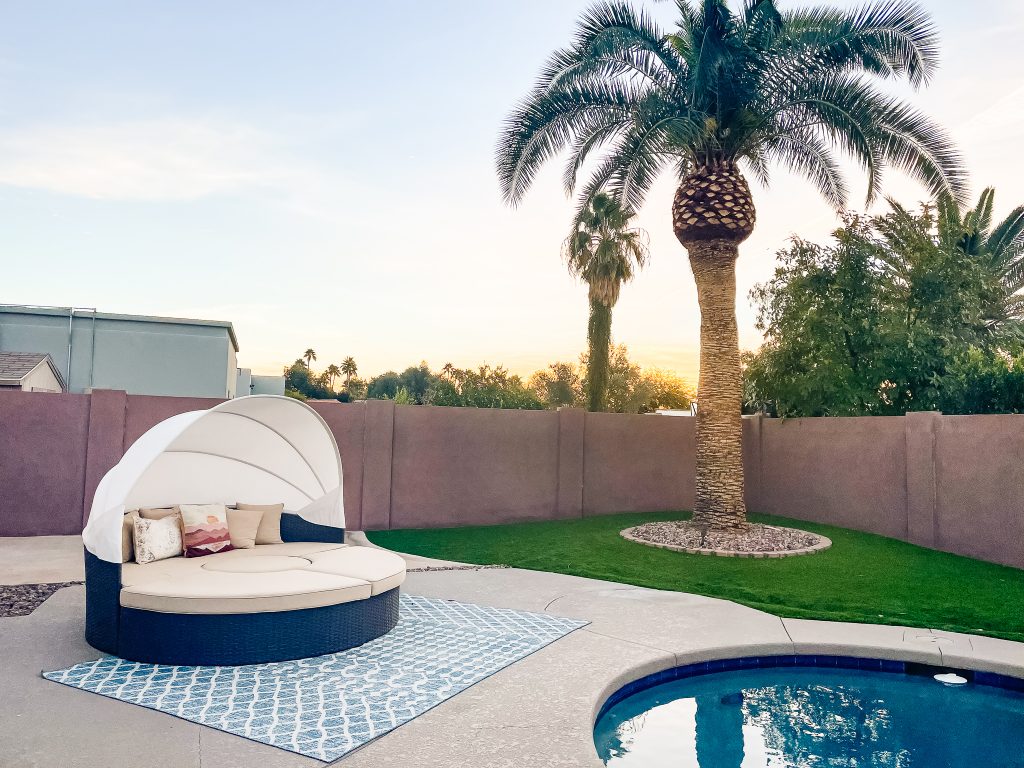 When we bought this home initially, we knew it needed a lot of work. But not necessarily work that you could see in photos.
Many of our major expenses entered the picture when we had our home inspection during the buying process. And some, unfortunately, came after.
Like when the HVAC went completely out the day we closed. Or when the water heater decided to die with renters in the home. And how about the time a massive storm came through and we realized that the roof was leaking.
FUN!!! (enter sarcasm)
As much as we tried to prepare mentally and financially for this investment property, there was still a laundry list of unexpected expenses that came along with it.
This isn't to say that everyone will discover a leak in their room and need to immediately replace the roof, but it's important to know that unexpected expenses will happen.
Oftentimes, to make sure there isn't the same problem with a future renter in the home, these unexpected things need to be taken care of immediately.
The review of your home by a renter could depend on it!!
The biggest takeaway? Make sure you have a great deal of buffer in your investment budget for these unexpected expenses!
The importance of upgrades and amenities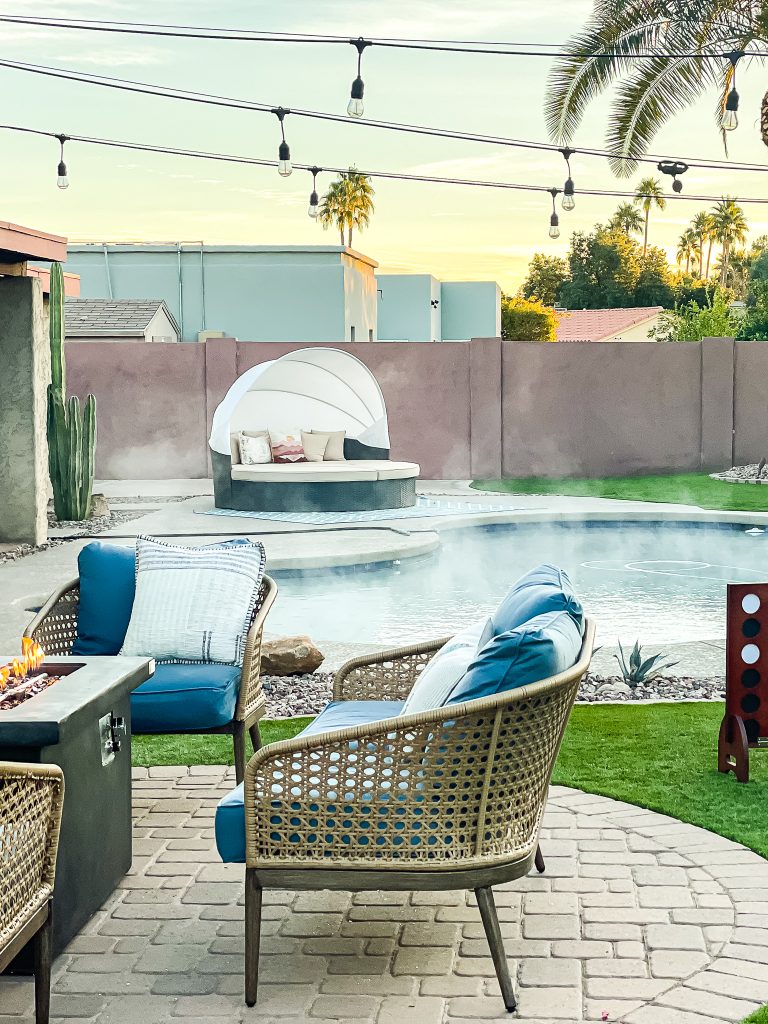 Before we became vacation property owners in Scottsdale, we were recurring vacation property renters!
This helped us tremendously as we were furnishing the home, as we already knew what amenities we prioritized when we rented.
In addition, there were also requirements and recommendations from our property management company. Since Arizona is known for its beautiful weather, a LOT of recommendations had to do with the outdoor space!
AMMENITIES WE ADDED TO OUR VACATION PROPERTY:
Pool Heat: We already had a pretty amazing pool (that also came with its own laundry list of unexpected expenses) but we chose to spend money to heat it. It provides an excellent amenity to our property in the winter months when it's cool in the evenings but still warm enough to swim in the daytime.
Outdoor Entertainment: Between yard games, and plenty of pool toys, our guests can stay plenty busy when hanging out at our home. We tried to think of a variety of guest age ranges and needs when we furnished these things. Knowing that we could have groups of celebrating adults or families with small children, we made sure to add items that would appeal to the masses. Things like yard Yahtzee and a mini basketball hoop, puddle jumpers, diving sticks, and even an outdoor TV.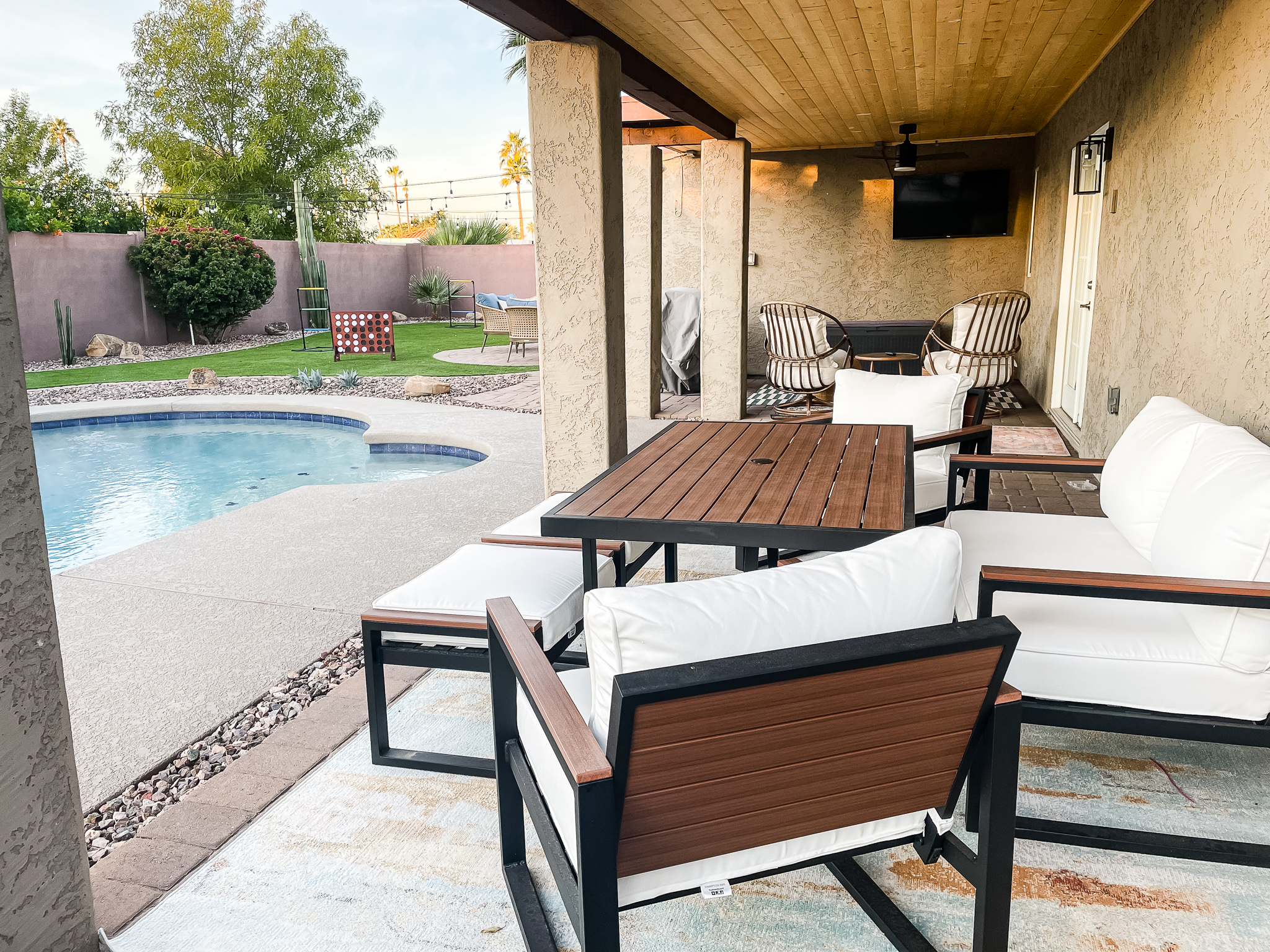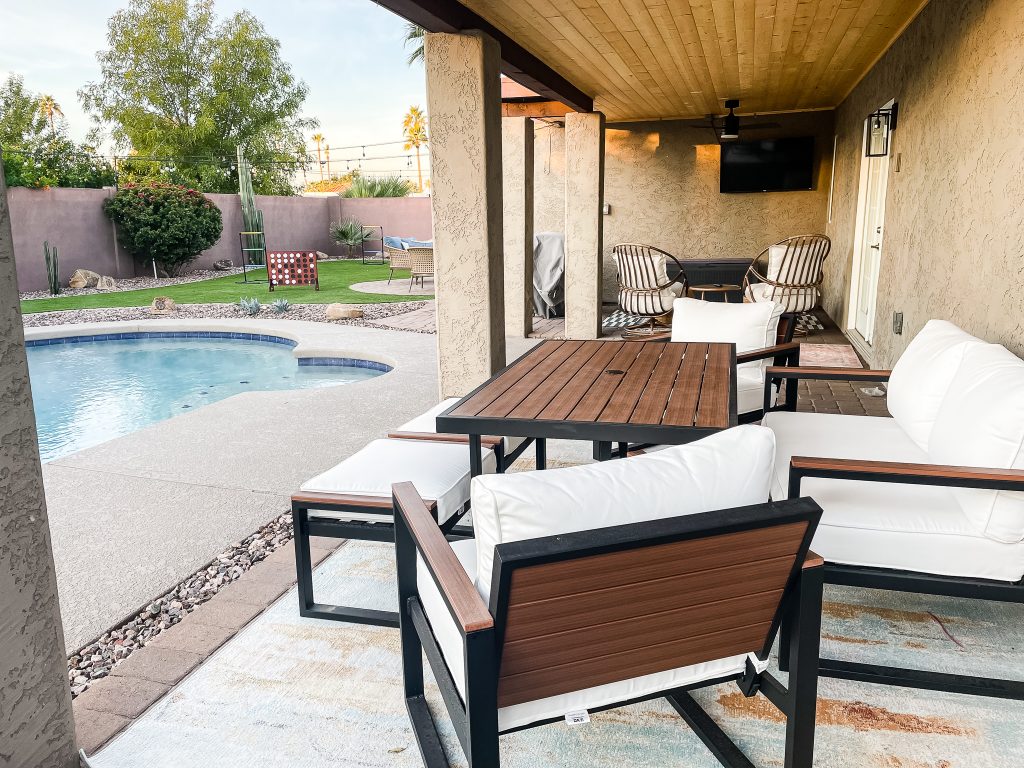 Ceiling Fans: For stifling HOT Arizona summers, ceiling fans felt like a necessity for our outdoor areas. We ended up budgeting for these as one of our top initial priorities. We added two fans to our back patio and one to our sizeable front porch.
Outdoor Grilling: An outdoor grill is a key amenity for those guests who want to cook in our home and we love it too!! We ended up going with a Blackstone Grill with two air fryers so our guests would have more options than the standard barbeque. In fact, one of my dreams of Arizona homeownership was to be able to wake up on Christmas morning and cook pancakes on the Blackstone while the kids swam in the pool.
Ambiance: When I staged the home back in September, I made sure to string some outdoor lights to give our backyard some evening ambiance. Then on our most recent trip to our home, we purchased an amenity that we knew would be perfect for the winter months: an outdoor propane fire table!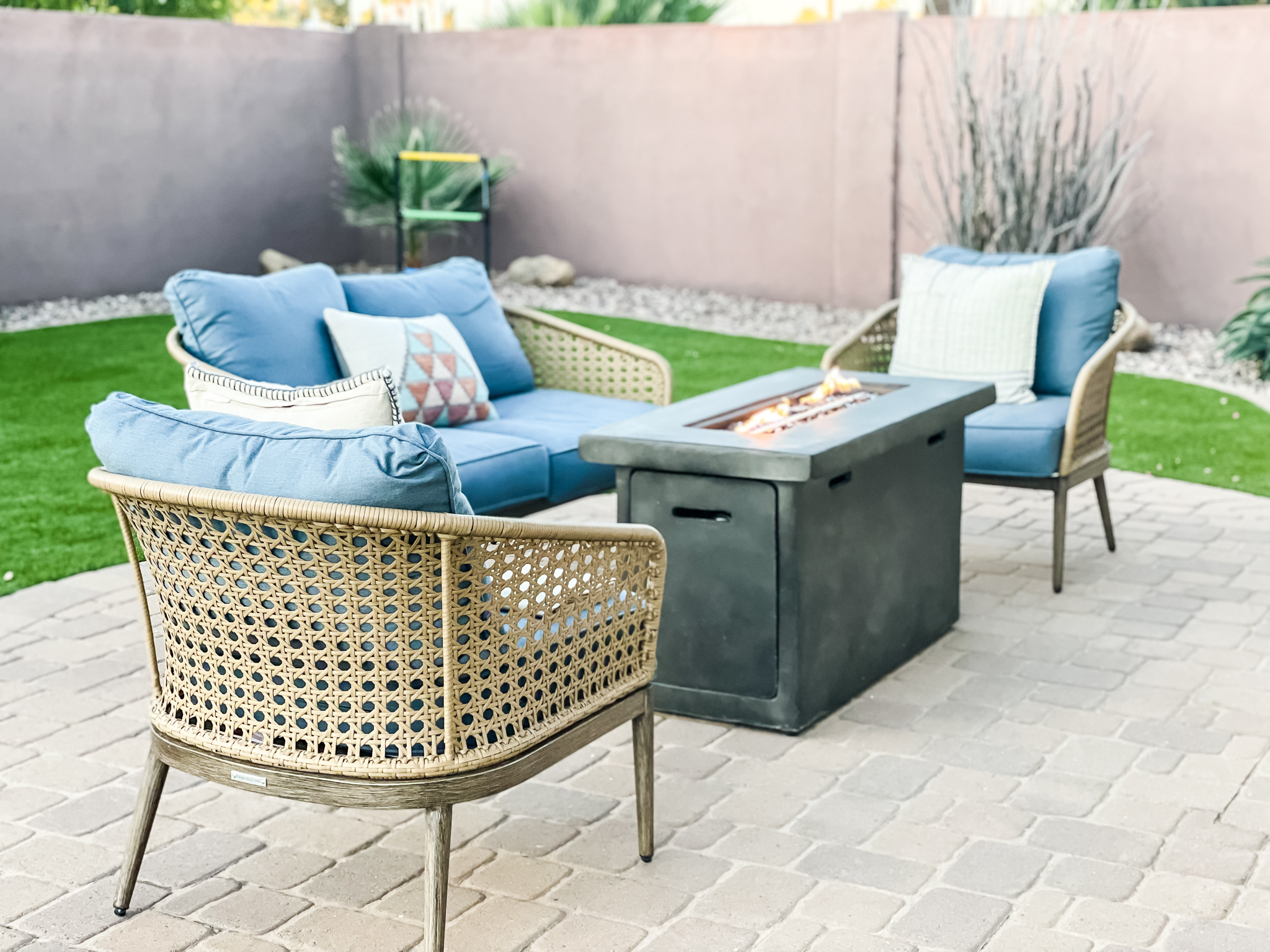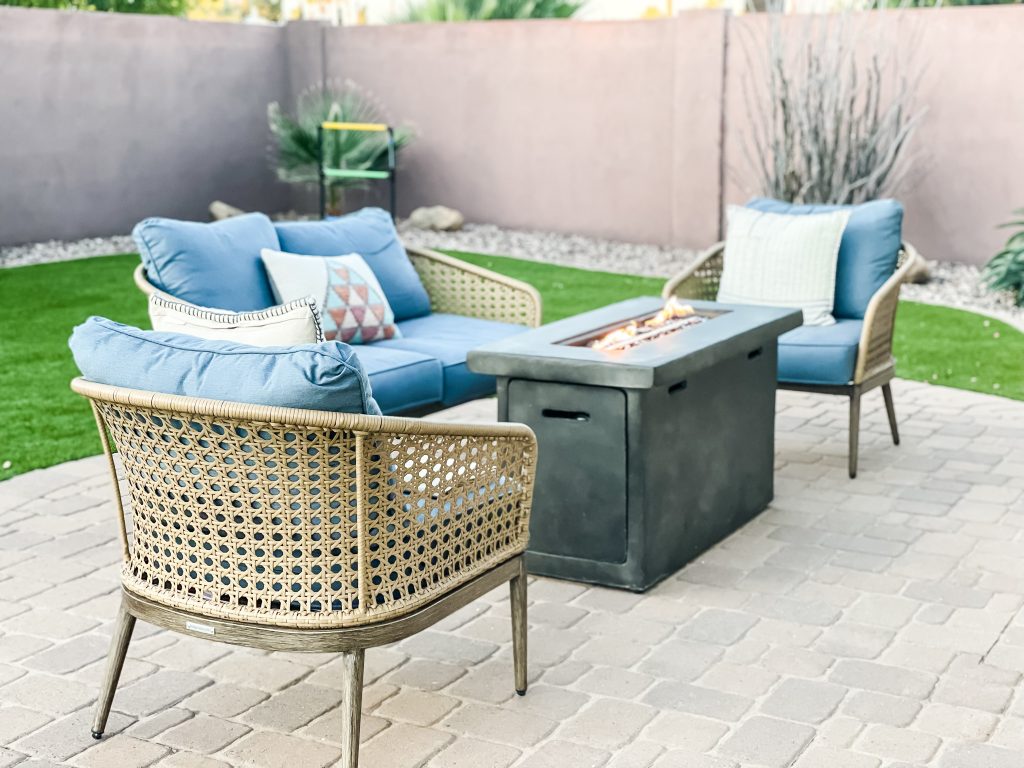 Future Outdoor Plans
Our goal as a vacation property owner is to never let our home stand stagnant.
In the future, we hope to add more games, patio heaters, a putting green, a painted mural along the back wall, an outdoor kitchen, and a bathroom that is easily accessible from the pool.
Overall, despite the setbacks and lessons learned, we are so glad we made the investment in this property and we can't wait to continue to create amazing experiences for our family and our renters!
We would love to have you as a guest at the HAUTE HACIENDA!
We currently have dates available at the beginning of February, plenty in March, one week in April, and two in May.
Click below to see available dates and to BOOK NOW!

---
SHOP THE BACK YARD

Aly Fiber Reinforced Concrete Outdoor Fire Pit Table – found on Wayfair
Hampton Bay West Park 6-piece Aluminum Rectangle Outdoor Dining Set – found at The Home Depot
Bodrum Colorful Area Rug – found on Boutique Rugs
Wide Outdoor Patio Daybed – found on Wayfair
Giant Four in a Row Outdoor Game – found on Amazon
Teal and White Ribbon Outdoor Rug – found on Rugs.com
Multicolor Distressed Rug Print Lumbar Pillow – found on Cost Plus World Market
Gray and Blue Stripe Farmhouse Throw Pillow – found on Cost Plus World Market
Warm Sunset Indoor/Outdoor Throw Pillow – found on Cost Plus World Market
Blush and Blue Persian Style Chelsea Area Rug – found on Cost Plus World Market
LED Outdoor Patio String Lights – found on LampsPlus.com
Blue and Rust Ixworth Area Rug – found on Boutique Rugs
Axis 3-Blade Outdoor LED Smart Standard Ceiling Fan – found on Wayfair
Quoizel Westover High Earth Black Outdoor Wall Light – found on LampsPlus.com
Teal and White Striped Outdoor Patio Umbrella – found on Wayfair
Jada Woven Pouf by Opalhouse – found at Target
Skylark 3-piece Cushioned Woven Rocking Patio Seating Set by Opalhouse – found at Target
Teal Summit Area Rug – found on Boutique Rugs
Hampton Bay Coral Vista 4-piece Brown Wicker and Steel Patio Conversation Seating Set – found at The Home Depot
Hampton Bay Coral Vista Brown Wicker Outdoor Patio Chaise Lounge – found at The Home Depot