29 Colorful Muted rugs I'm Loving Right Now
How do you add color to a neutral room? Muted area rugs! I've rounded up 29+ colorful (but muted) area rugs that I'm loving right now. I hope this list inspires you to take a chance at trying something new in your home.
If I had to choose one element of a room that can change the whole vibe of a space, a RUG would be at the top of my list!
Why, you ask?
Rugs have the ability to add not only provide a cozy footing to a space, but also a sense of grounding and definition.
In open-concept homes, for example, a rug can help define a space.
In minimal homes, a great rug can bring a splash of excitement without adding more "stuff."
Think about how a room with not a lot of pattern or color can be brought to life with a statement rug.
SHOP LABOR DAY WEEKEND SALES
Many of my favorite retailers are having great Labor Day WEEKEND SALES!! The perfect time to snag up a new rug or two for your home. Below are my favorite places to shop for rugs!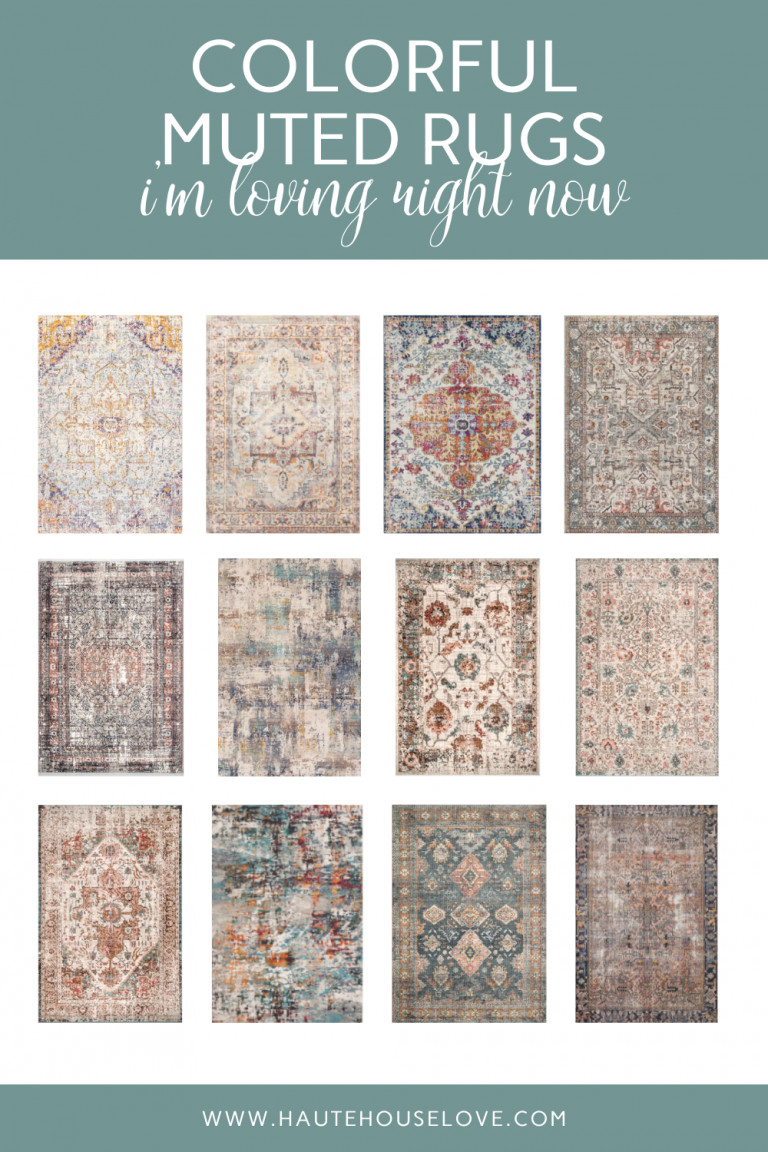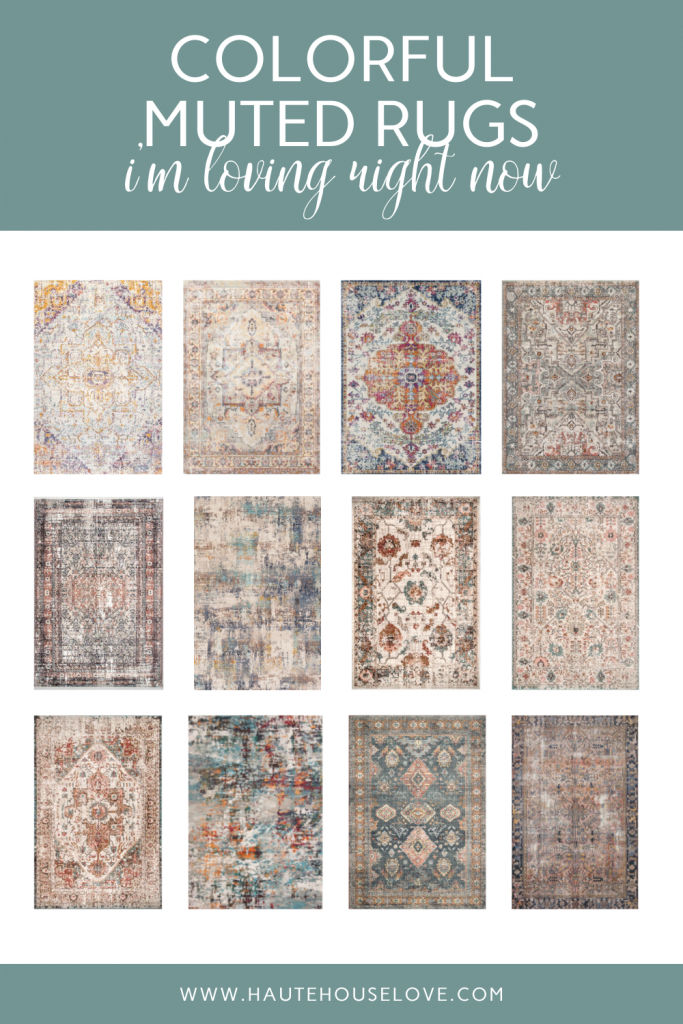 This post contains affiliate links. Thank you for supporting Haute House Love!
How to add color to a room
Over the years I've had many clients whose comfort levels alone wouldn't stretch past neutral. "I want to be more adventurous, but I don't know how," they would say.
My first go-to with this type of client is to search out colorful (but muted) area rugs that will be the perfect balance of neutral and color. Something that will bring vibrance to a space without being overwhelming.
This gentle nudge of color often produces one of two results. It either satisfies the client's desire for a pop of color, or it gives them the push they need to try more.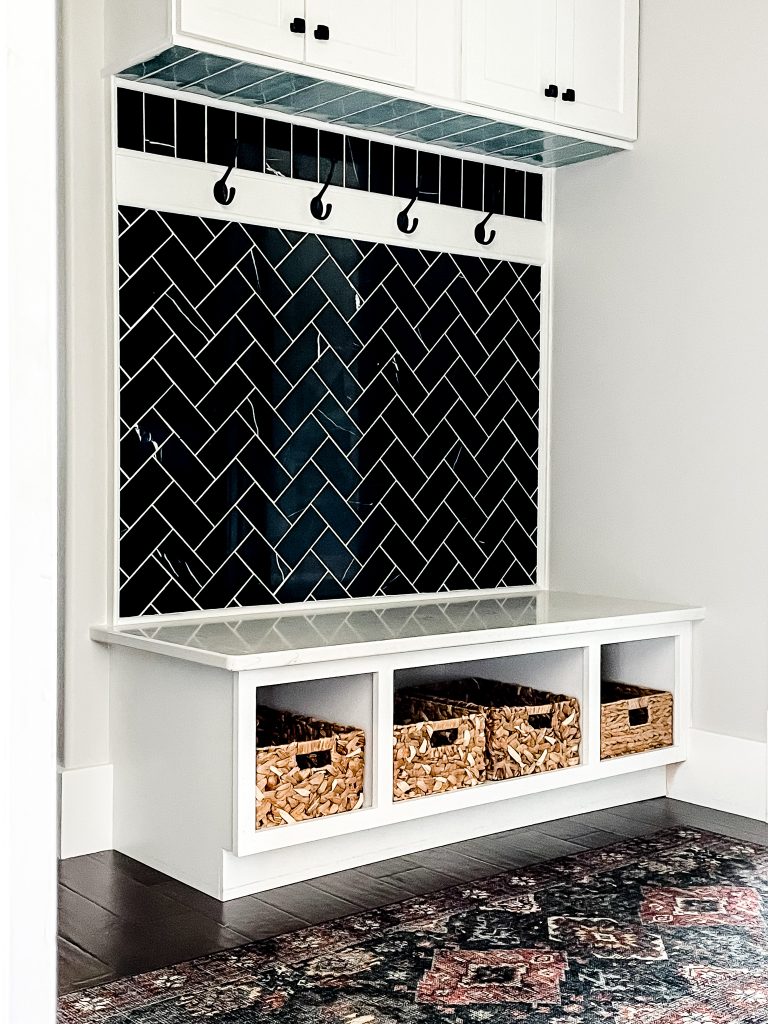 Related: 29 Affordable Wallpaper Ideas For The Home
top picks in colorful muted rugs
If you are one who needs that gentle nudge, try one of these lightly colored rugs to see if it satisfies.

Perhaps you are the type that loves color but needs a less defined pattern. One of these abstract rugs may be more your style.

Are you trying to make an older home more modern? Try these traditional patterns with a modern color scheme.

Loving that eclectic modern boho look? Any of these will be a home run!

Want to add a pop of color to an outdoor space? Check these out!

Feeling brave enough to make a bold statement in your home? Here are some rugs that add a bit more vibrancy.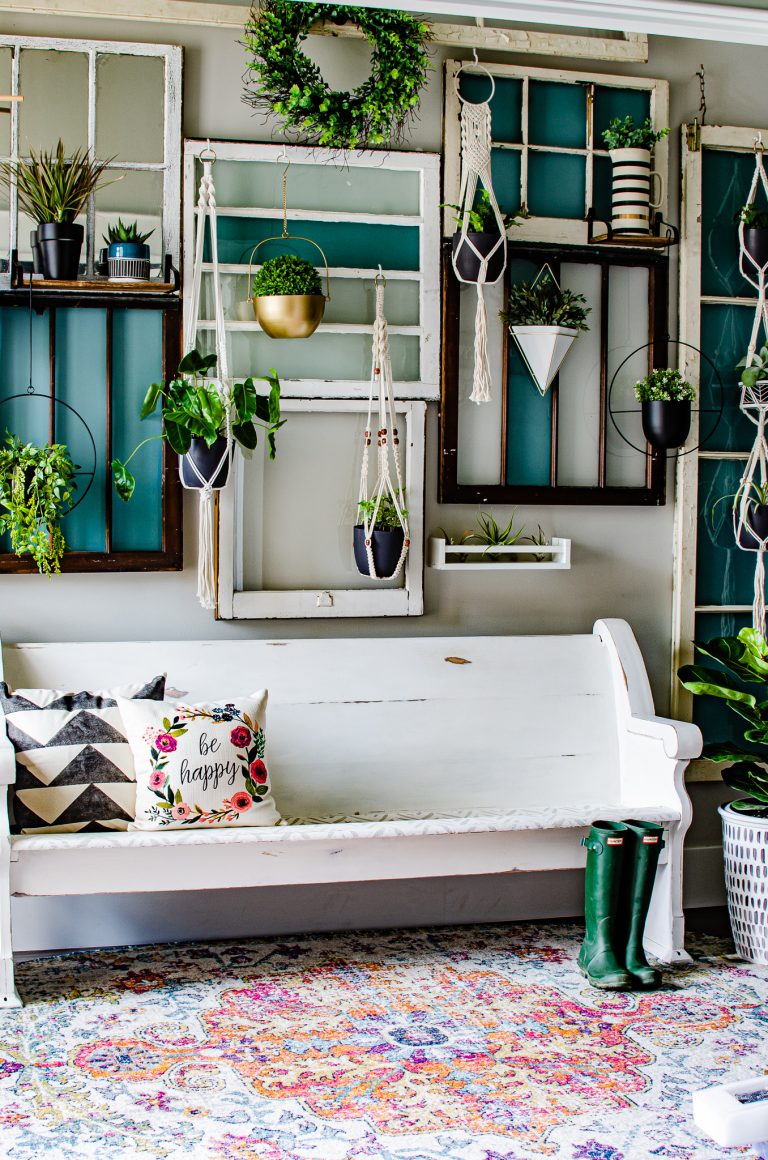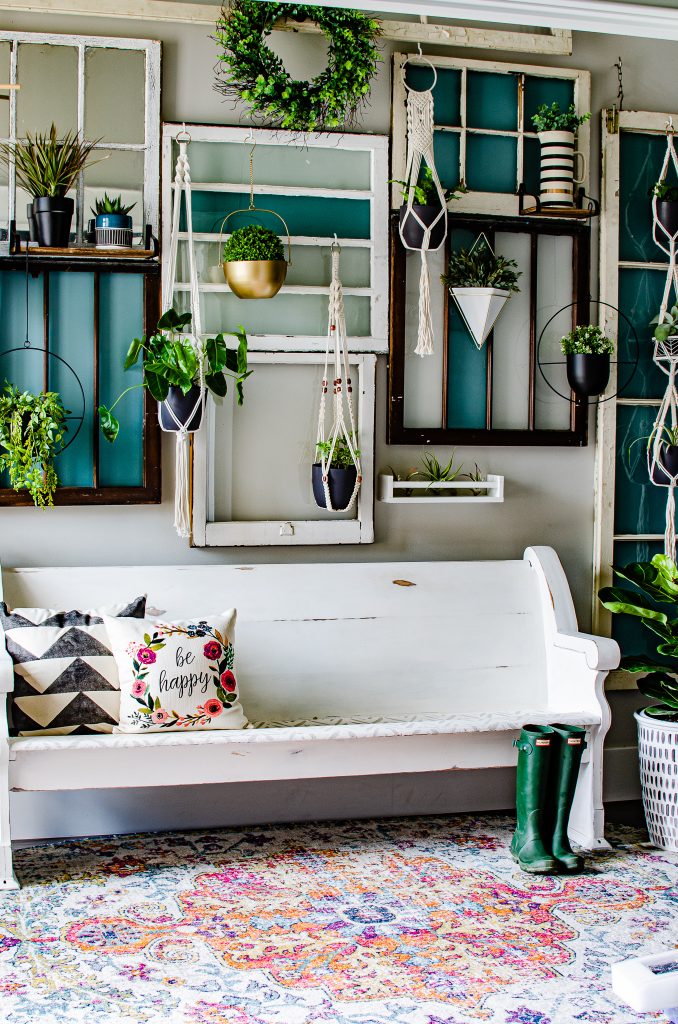 Are you ready to take a leap into more color in your home? Let me know in the comments what rug you choose to make it happen. I can't wait to see how your spaces transform!!
Related: 14 Modern Boho Hanging Planters for Living Wall