2021 FAVORITE THINGS FOR THE HOLIDAYS (DISCOUNTS, EXCLUSIVE OFFERS & A GIVEAWAY)
This is my 2021 Holiday Gift Guide. But it's not the normal kind of gift guide. I needed a break from that for my own sanity.
This is a list of my favorite things from 2021 that would make some pretty phenomenal gifts.
Some of these things have amazing deals going on right now. Some of these things have extra coupon codes. And some things are just plain worth the splurge.
I'll be sharing a lot of these things over on INSTAGRAM in the coming days but make sure to save this post for reference in case you miss a day or two.
So here we go. My 2021 HAUTE HOLIDAY FAVORITES.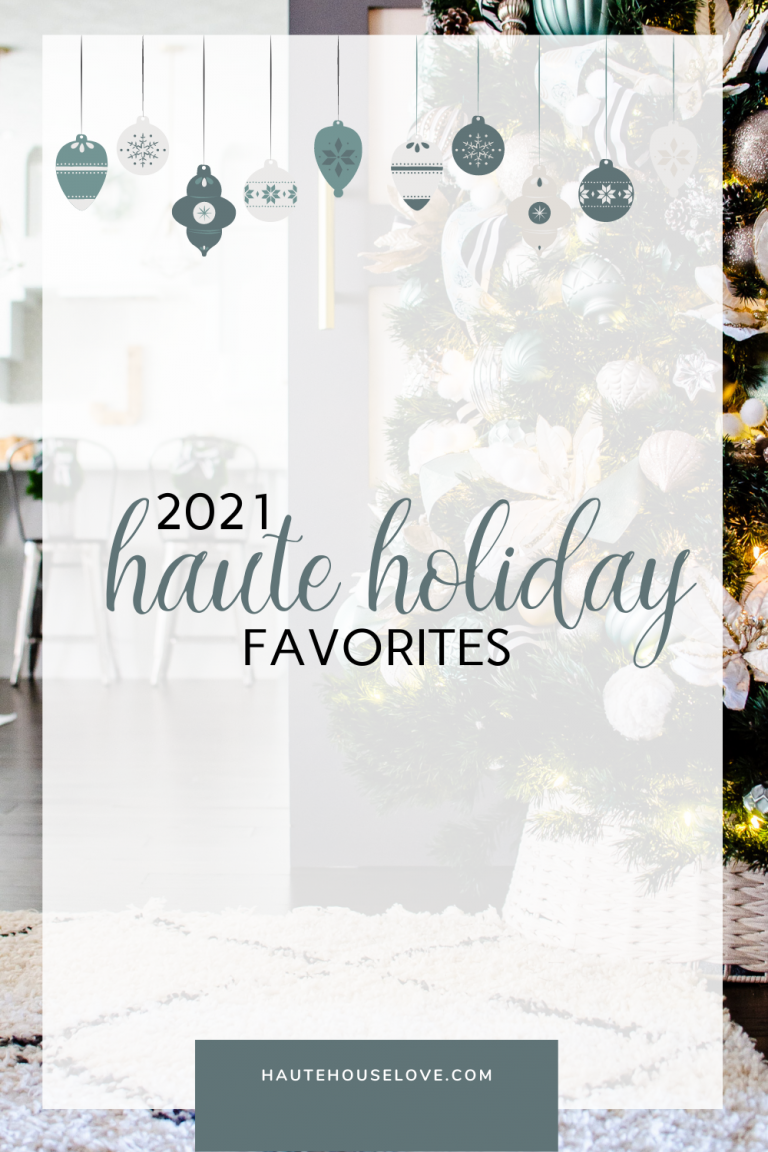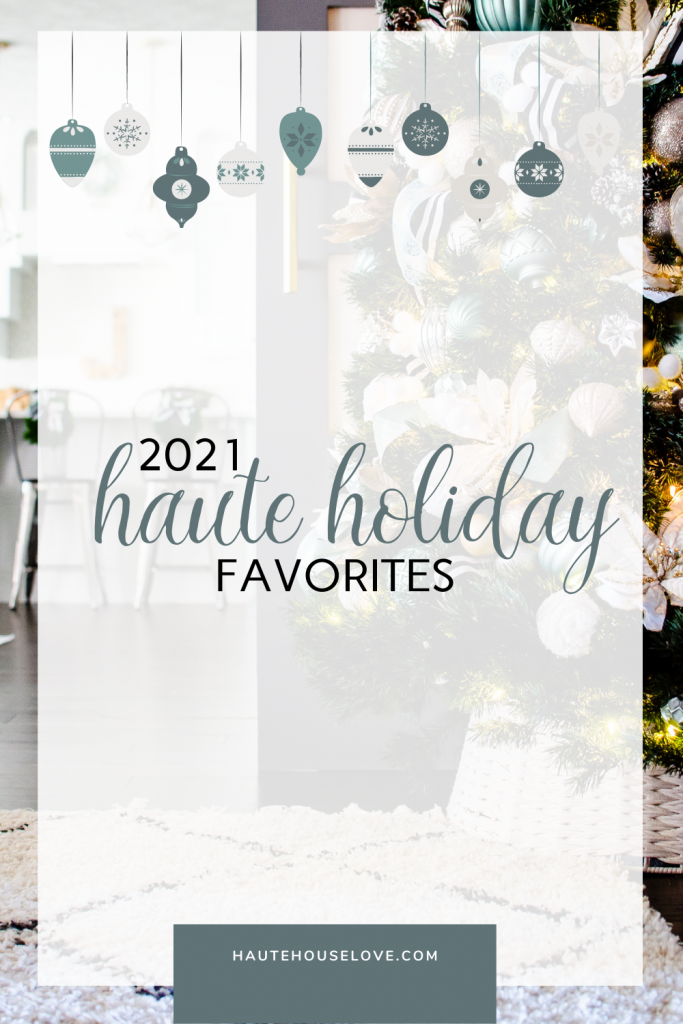 This post contains affiliate links. Purchasing through these links may give me a small commission at no extra cost to you. Thank you for supporting Haute House Love!
---
Favorite thing for meal prep – INSTANT POT

Have you ever been one to say "I don't need an Instant Pot, I'm fine with my crock pot?" Yeah, me too. Until I started working full time and my meal planning strategy started slipping through the cracks!
Even when I decided to take the plunge at this years AMAZON PRIME DAY sale I was still doubtful that I would use it all that often. But then I did and I'm never going back!
The DUO version I have has a whopping NINE functions that include air frying, baking, saute, pressure cook and more.
THIS COOKBOOK helped to get me started at the beginning when newness felt a little scary.
The Instant Brands Black Friday deals run Nov21-Dec2 while supplies last!
More Black Friday Deals from Instant Brands
favorite guilt free thing for young kids – HOMER
Something that I struggle with as a parent is the amount of screen time I allow for my younger kiddos. But between sitting at older siblings activities, working and needing a moment of quiet, sometimes a screen is the easiest thing to toss their way.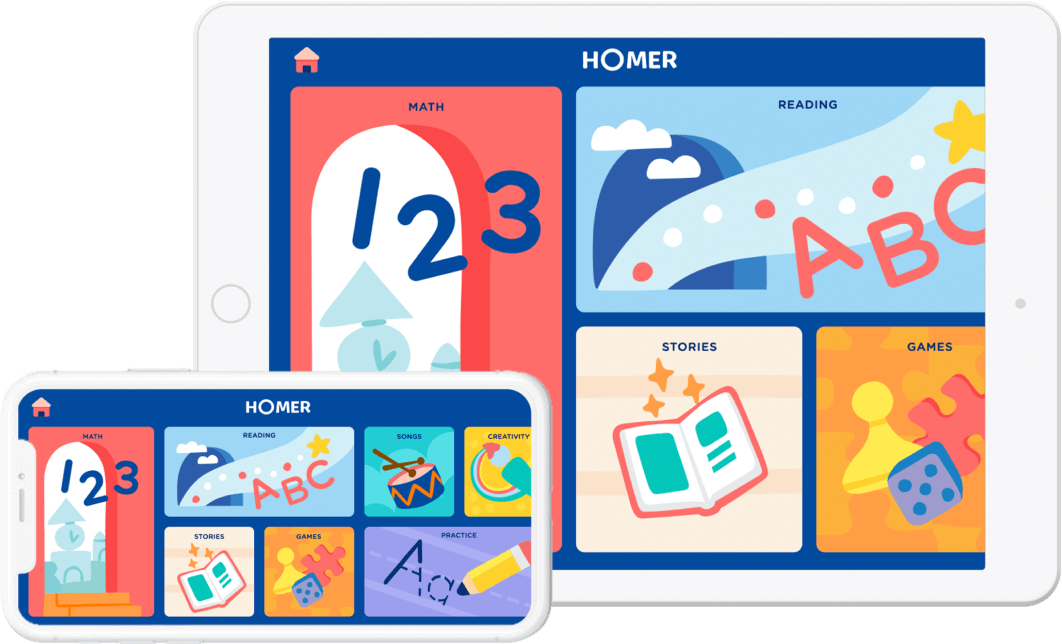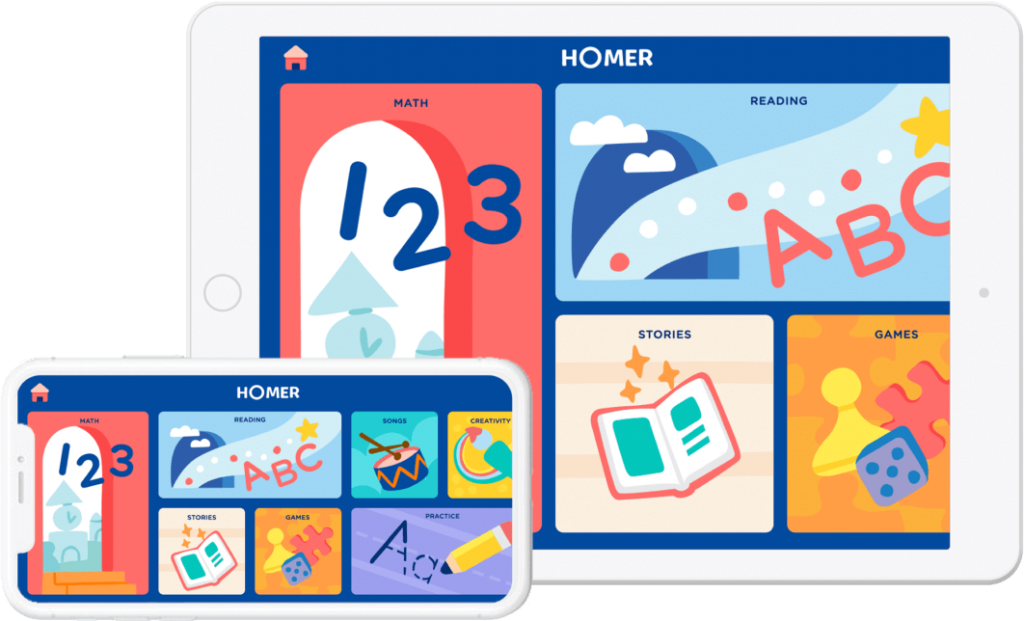 This year I was introduced to an early learning app that I feel WAY LESS guilt about. The Homer Learn and Grow App is an essential learning program for kids 2-8. What I love is that it isn't the same thing over and over each time they play. Homer creates a personalized, research based, learning plan for each of my little boys with thousands of educational activities that reinforce what they are already learning in school/daycare.
My boys love HOMER and have started asking for it way more often than TV or their Nintendo's.
You can try (or gift) a FREE 30 day trial of the Homer App when you use my link below.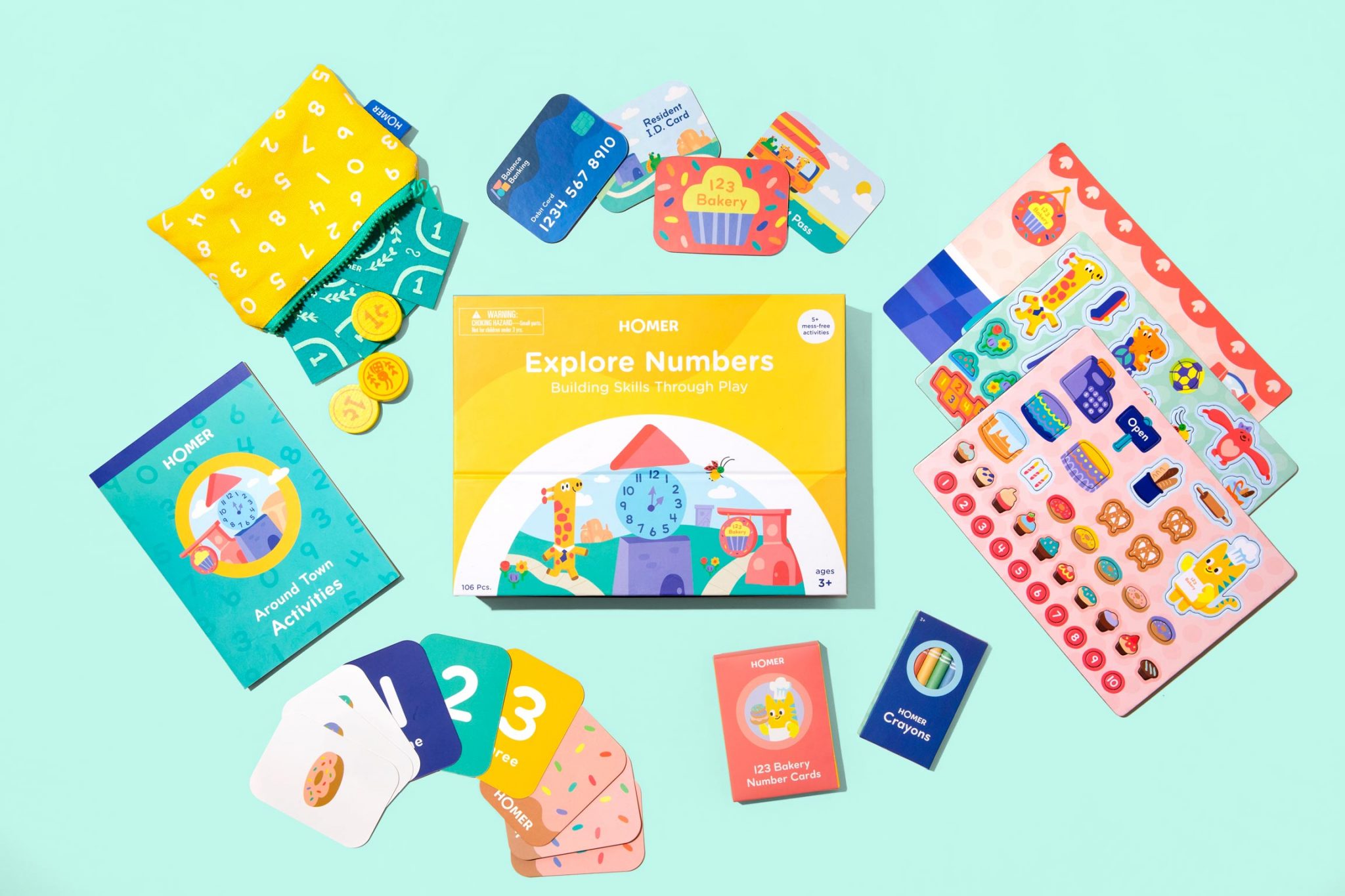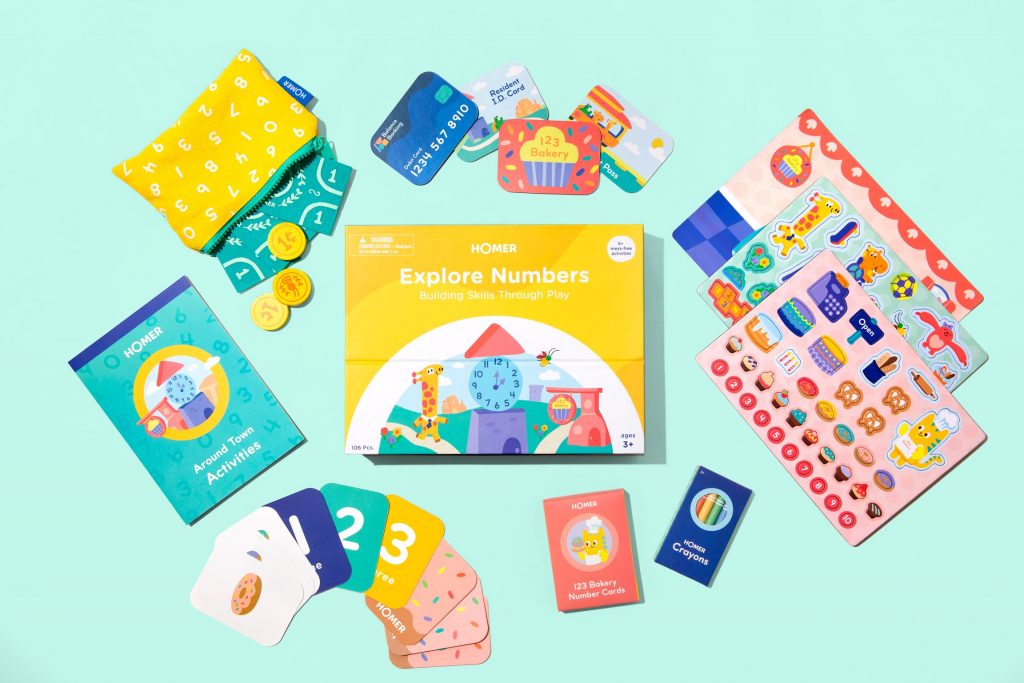 Homer Activity Kits
If you love this idea but are more of a physical gift giving person then consider Homer's NEW Activity Kits Subscription!
HOMER's activity kids are filled with hands on activities that encourage imaginative play, delivered every other month directly to your door! Included in the subscription is unlimited access to the Homer Learn & Grow App mentioned above.
Each kit focuses on a different subject and comes with 5+ activities and hours of playtime. Homer sent us a Pizza Box prep kit that is filled with fun math games that encourage counting and number recognition.
I'll be sharing more about it this week over on INSTAGRAM and will save it into my HOMER HIGHLIGHT.
Use my link below to gift the brand new Homer Activity Kits + unlimited access to the Learn & Grow App this holiday season.
Favoite Thing in my Makeup Bag – BABE LASH
After a bad experience with eyelash extensions in 2018 (where my lashes completely fell out) I felt like I was doomed when it came to having show stopping eyelashes.
Then in 2020 I discovered Babe Lash Essential Serum and Enhancing Conditioner! A quick swipe over my lash line each day + a few months of patience and I was met with NATURAL eyelashes I never knew I could have.
I mean, can you even believe this before and after?!?
Over the past year I've also fallen head over heals for the Babe Lash Volumizing Mascara and Plumping Lip Jelly.
These makeup bag staples are perfect stocking stuffers!
THE BABE LASH BLACK FRIDAY/CYBER MONDAY PROMO STARTS THANKSGIVING EVENING AT MIDNIGHT AND RUNS UNTIL 11PM ON TUESDAY NOVEMBER 30.
25% OFF THE ENTIRE WEBSITE PLUS STACK CODE HAUTE20 FOR AN ADDITIONAL 20% OFF!
FavorIte Subscription delivery – BUTCHER BOX
Our Butcher Box subscription started out of pure necessity in 2020 when we couldn't find quality meat in our local grocery stores during the pandemic.
To make up for the loss I researched meat subscription boxes and our ButcherBox delivery began!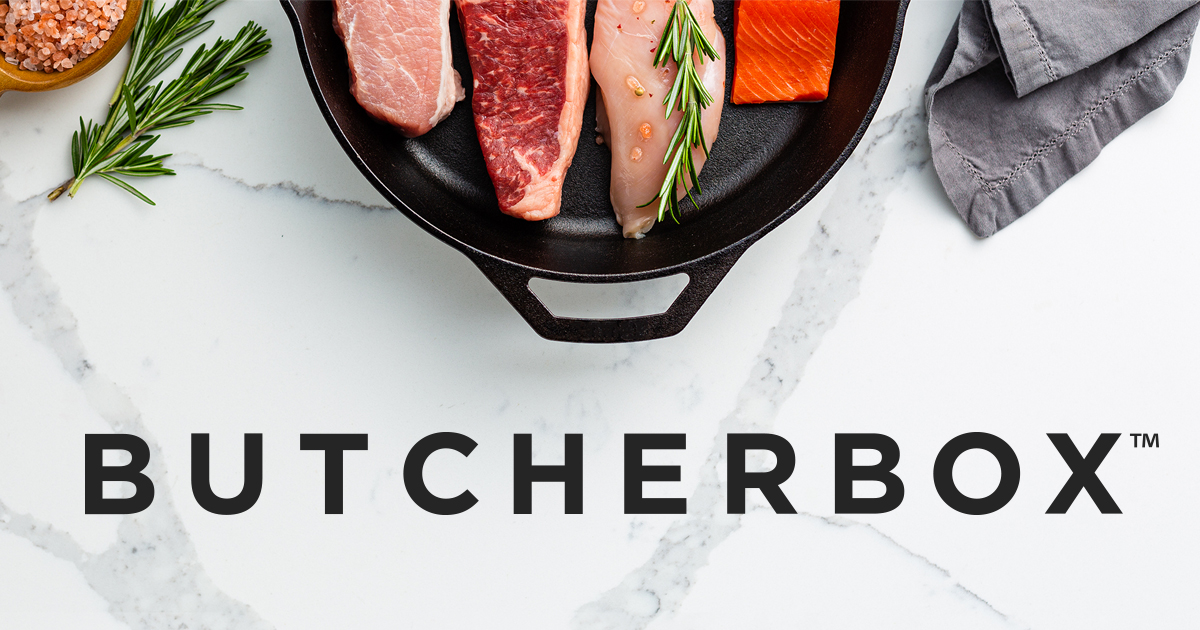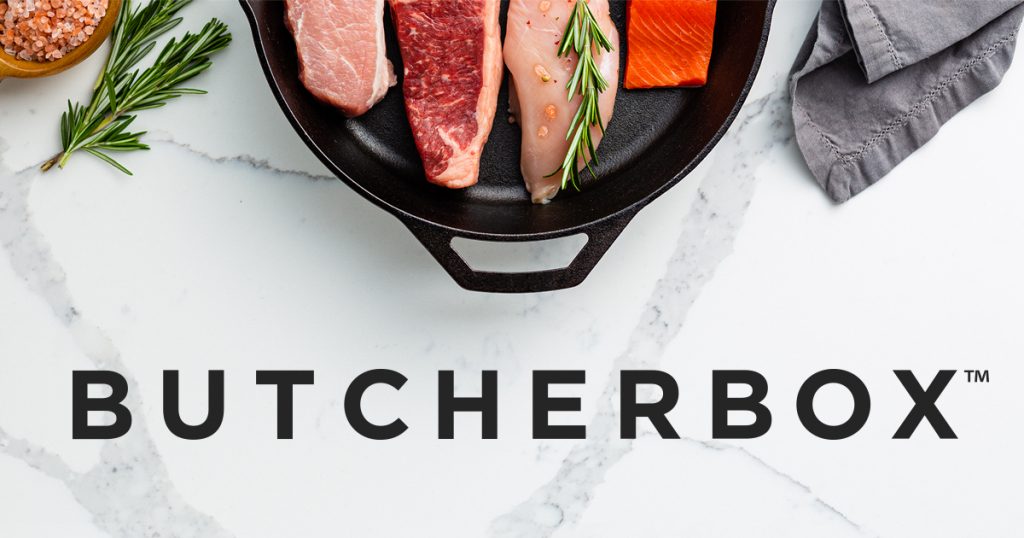 Each month, I get a box of meat delivered to my door—and it's not just any meat. ButcherBox sends me 100% grass-fed beef, free-range organic chicken, pork raised crate-free, and wild-caught seafood. They even have some fully cooked products just for members (perfect for quick lunches during the week!).
The ground beef is a lifesaver for last-minute tacos nights, and I love the chicken breasts for sheet-pan dinners. And since the meat is from ButcherBox, I don't have to think twice about quality. No stress, no wasted time, no worries—just delicious meals I can feel good about serving my family.
The cost to get a Butcher Box sent to your door is less than what it would cost us to purchase this quality of meat locally and to top it off they are always running freebie promotions for new members!
Check out their Black Friday/Cyber Monday Promotions below for the hard to shop for parents or family MEMBERS on your holiday list.
Black Friday/Cyber Monday Promotions:
2 FREE NY STRIP STEAKS IN EACH BOX FOR A YEAR (NOV 22-28)
FREE CHICKEN WINGS IN EACH BOX FOR LIFE (NOV29)
FAvorite Thing to Accessorize with – CUSTOM EARRINGS
If you catch me on Instagram stories on the regular there's a pretty good chance that I'm going to be wearing a pair of statement earrings.
Earlier this year I came across Michelle, the creator of HAPPILEE MADE DESIGNS.
Her wood and macramé earrings were stunning and her ETSY SHOP had a 5 star review. I also loved that there were tons of customization options.

If you need a gift for a boho loving friend or relative, or even a stocking filler, these earrings make a great option!
Favorite practical swap – ENSO RINGS
If you've been a follower for a while it will come as no surprise that I'm sharing Enso Rings as my favorite practical swap. Enso Rings are silicone bands that first appeared on season 9 of Shark Tank and are a safer alternative to traditional wedding bands.
I have personally been wearing silicone wedding bands since my oldest kiddo was a baby, always fearing that I would scratch her with my diamond band. My husband made the switch shortly after because of his active lifestyle. Going to the gym with a band he didn't have to take off made a lot more sense.
Because silicone wedding bands were already a part of our lifestyle, it was an easy YES when Enso Rings approached me with a partnership back in late 2019.
Though I'm not currently active as a influencer partner with the company (so no extra discount for now), I still love the rings and wear them on a daily basis. They are the most comfortable silicone band brand I have ever worn.

Enso Rings is having a huge 30% off site wide sale for the holidays and its active NOW!! I highly recommend the beaded stackables, the Elements collection in the Halo size and the Birthstone collection. All my personal favorites!
Favorite things to lounge in – hIS/HERS MOCCASINS
When the weather gets cold the first thing I reach for at home is my house slippers. I've had this pair from L.L Bean for well over a year now and they are HANDS DOWN the best slippers I've ever owned! Made with real suede for durability and real Sherpa to prevent stinky feet, these slippers are an investment worth every penny.

I have gifted my husband, many friends, my assistant with these slippers last year and they all rave about them as much as I do!
The slippers come in 7 colors, include wide sizes and are a gift that will be sure to please even the toughest slipper critic! 5 stars for sure!
favorite tools to build with – rYOBI
Hands down, Ryobi tools are the best tool brand for the beginning DIY'er. Practical and economical, the 18V line uses an interchangeable battery and sits at a price point that doesn't seem so scary.
If you have someone on your holiday list who just bought their first home or is looking to create something amazing, Ryobi tools is a top choice.
Not sure what to grab as a brand new user? Check out my post on the 5 best power tools for DIY beginners.

favorite thing in the kitchen – MILK FROTHER
If you have a coffee lover on your holiday list this year you have to get them one of these milk frothers from amazon! Works with any kind of creamer (even a non-dairy creamer) and turns ordinary coffee into a homemade latte instantly.
The frother has 4 settings. Thick foam, thin foam, steamed milk and cold foam.

For the coffee drinker this is such a treat! A latte every day without the latte price!
As I write this there is a coupon for $12 off of the milk frother!! Run friends!!! Grab you one!
favorite simple gift for the home – NIRVANA CANDLES
Around the holidays I tend to stockpile a few simple (but useful) gifts for the time that we are invited to a last minute holiday party, have a small gift exchange or need a small token of appreciation for the mail lady/bus driver etc.
This year my choice is Nirvana Candles.
Nirvana Candle a revolutionary self-extinguishing candle. Designed for peace of mind, the Nirvana Candle offers you a safeguard in case your candle is forgotten about!
Nirvana Candle is made from a premium soy wax, and burned with crackling wooden wicks. It's perfect for creating a worry-free atmosphere in your home! Each candle has a burn time of ~40 hours!
Nirvana Candle has 11 delicious scents and a ton of great holiday specials. Buy 5 candles get 1 Free. Free Shipping on orders over $75. PLUS use my code hautehouselove for an additional 10% off.
favorite thing for my tween – l'aNGE hAIR sTRAIGHTENING BRUSH
My oldest just turned 11 and has started taking an interest in doing her hair.
This year for her birthday I saw an amazing deal on the L'ange Hair Straightening Brush and thought it would be the perfect beginner hot tool for her.
It's an electric hair brush with heat technology built right into the bristles making it way less likely to cause burns. Its really the best 2 in 1 tool I've come across for my budding tween.
Being my cautious kid, she hasn't quite mastered it herself yet but with a little more practice I think she will be golden.
Have a tween that's ready to try hot tools?!? This hair straightening brush is the perfect gift!

Favorite New discovery – POP-IT GAME
If you have kids its highly likely that you have been introduced to the newest fidget toy. POP-ITS are silicone bubble trays lined with popable bubbles. Pop-its come in all shapes and sizes and are advertised to help relieve anxiety and stress.
I'll admit, I didn't fully understand the hype until my big kids brought one home and let our 4 year old play with the thing. AND IT KEPT HIM OCCUPIED FOR NEARLY AN HOUR.
SOLD!
As I was searching for stocking stuffers for my kiddos this year I came across these pop-it dice games! I ordered the set of two pronto and plan to keep one at our house in Indiana and take one to our vacation home in Arizona.
The kids will be thrilled and so will cousins, friends and even white elephant recipients!
Make sure to click the coupon button to get an additional 5% off of your purchase!

---
That's in friends! My complete list of favorite things (that will also make great gifts) for 2021. Let me know in the comments if you snag something and happy shopping!!