The 5 Best Power Tools for DIY Beginners
Do you want to hear something crazy?
A year ago the only power tool I owned was a cordless drill! (And it wasn't even a good one)
I was always super envious of amazing women all over Instagram building super amazing things. However, I never thought in a million years that I could be that girl.
Until 2020.
Thinking back, I can't exactly put my finger on what finally pushed me to give it a go.
What I DO remember is one peculiar-faced husband when I told him what I wanted for Valentines Day that year.
A MITER SAW!!!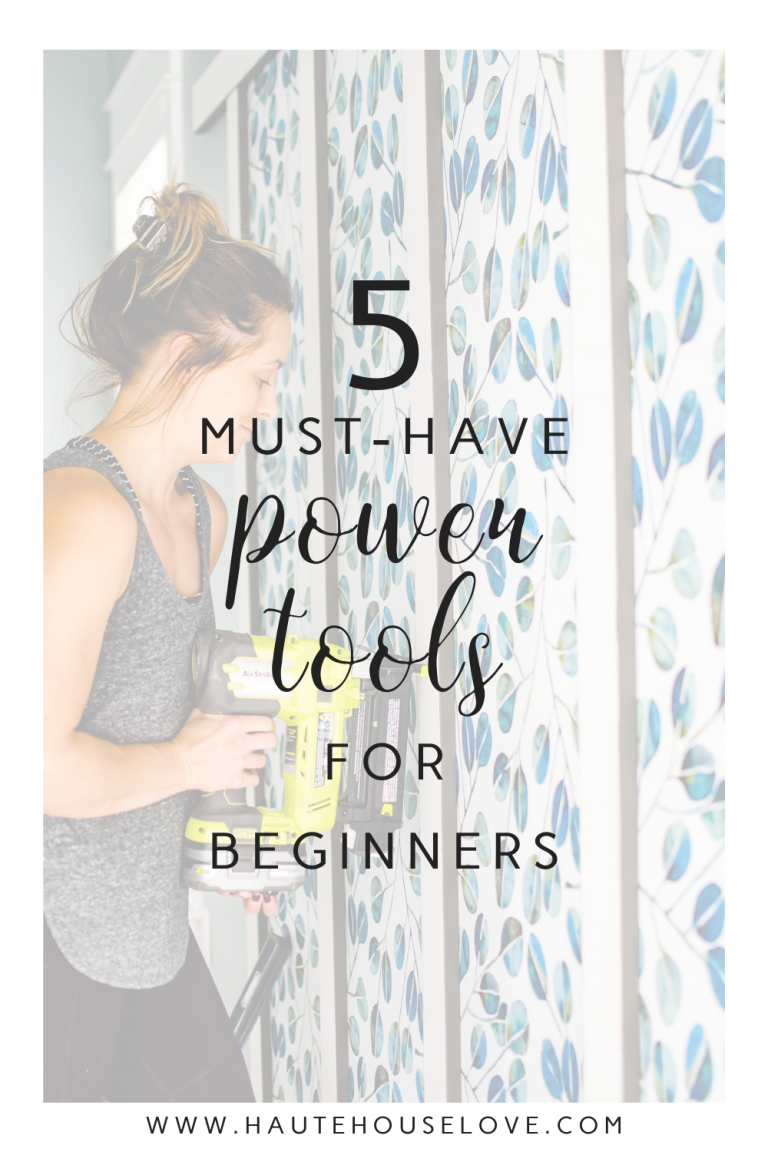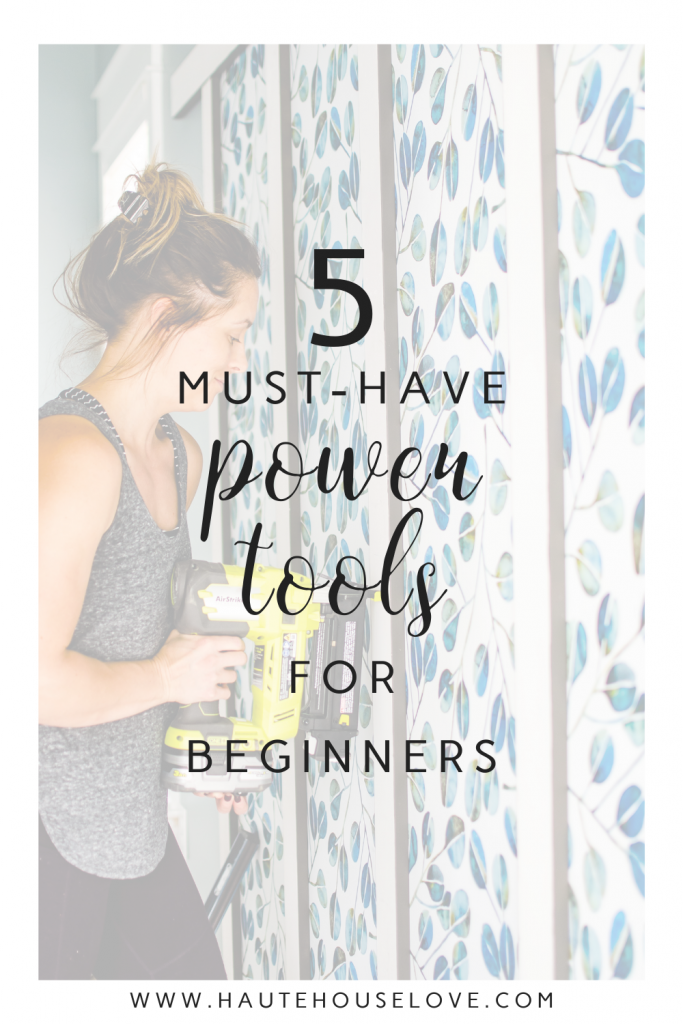 getting Started
It took me 3 whole weeks to muster up the courage to take the saw out of the box and set it up.
And it wasn't even that hard!
Deciding to make that first cut was the most intimidating part. In fact, I was so nervous that I decided to Facetime a friend for a little encouraging guidance.
After a brief overview, I was ready.
So with safety equipment in place, a proud stance and a friend watching from afar…I MADE MY FIRST CUT!!
I completed my first project that same week and I was instantly hooked!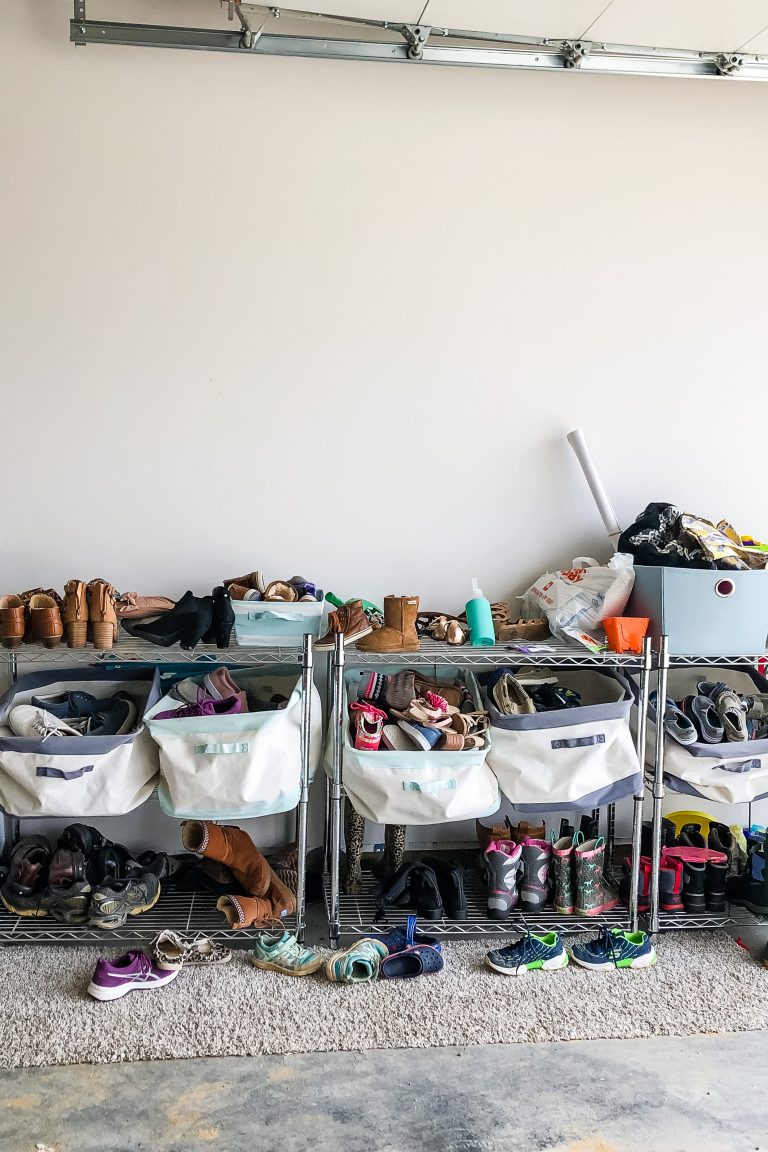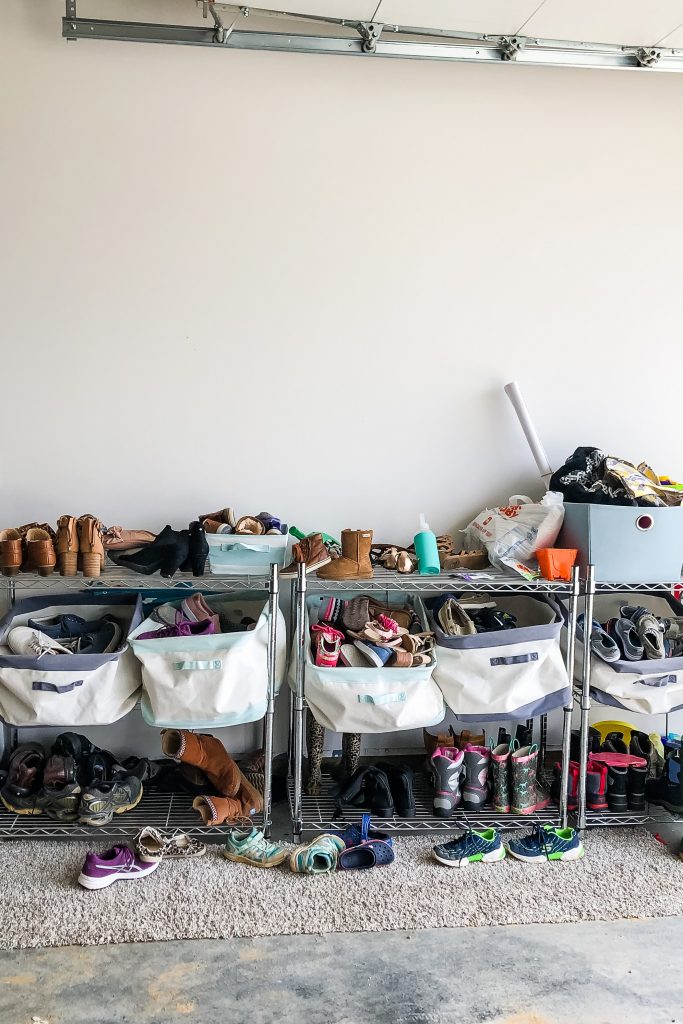 Shortly after that first project, I accumulated a total of 5 super basic power tools within the first 2 months of woodworking. I was nervous that my new hobby would end up being an expensive startup, but surprisingly, those 5 tools carried me through every building project that first year!!
LETS BUILD TOGETHER!
If you are following along with my everyday projects on Instagram, you already know that I have a goal for 2021 to teach you one basic building project each month! My hope is that you will learn some of the basic fundamentals and gain confident in doing projects for your own home!
Every (basic) building project we do this year will use these 5 basic power tools, plus a few small accessory tools that I will share along the way!
This post is not sponsored but it does contain affiliate links for your convenience.
The 5 Best Power Tools For Beginners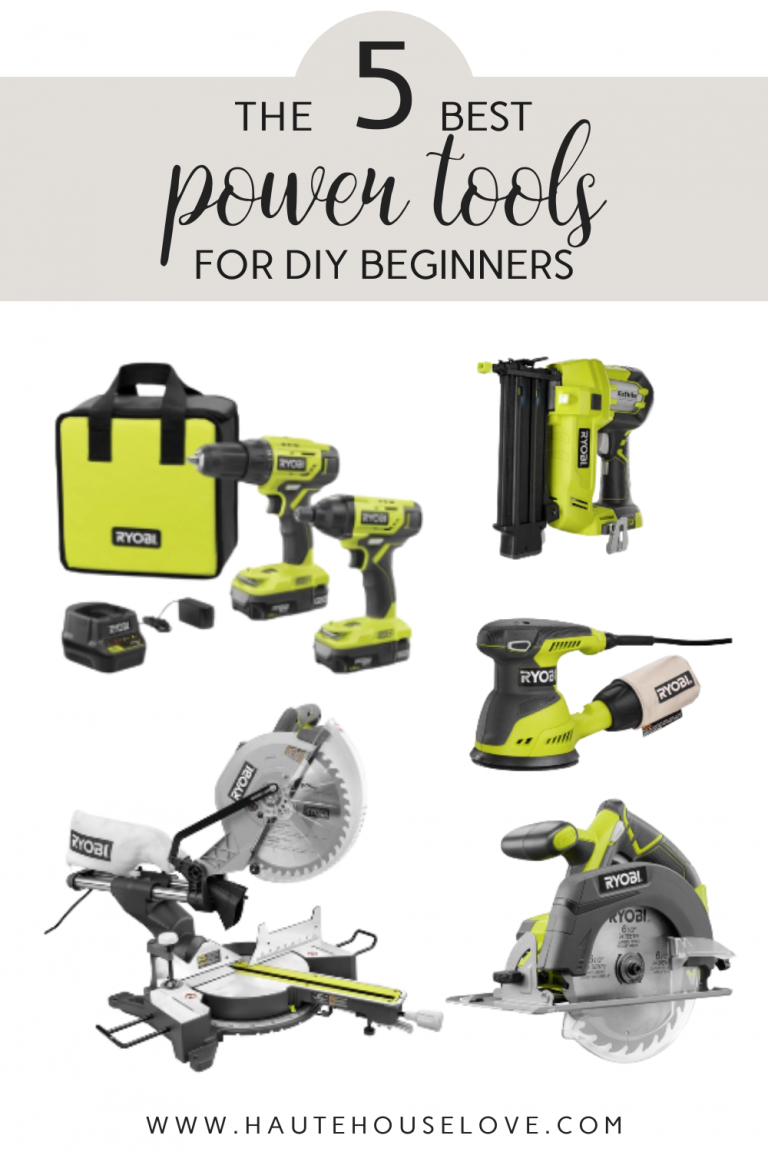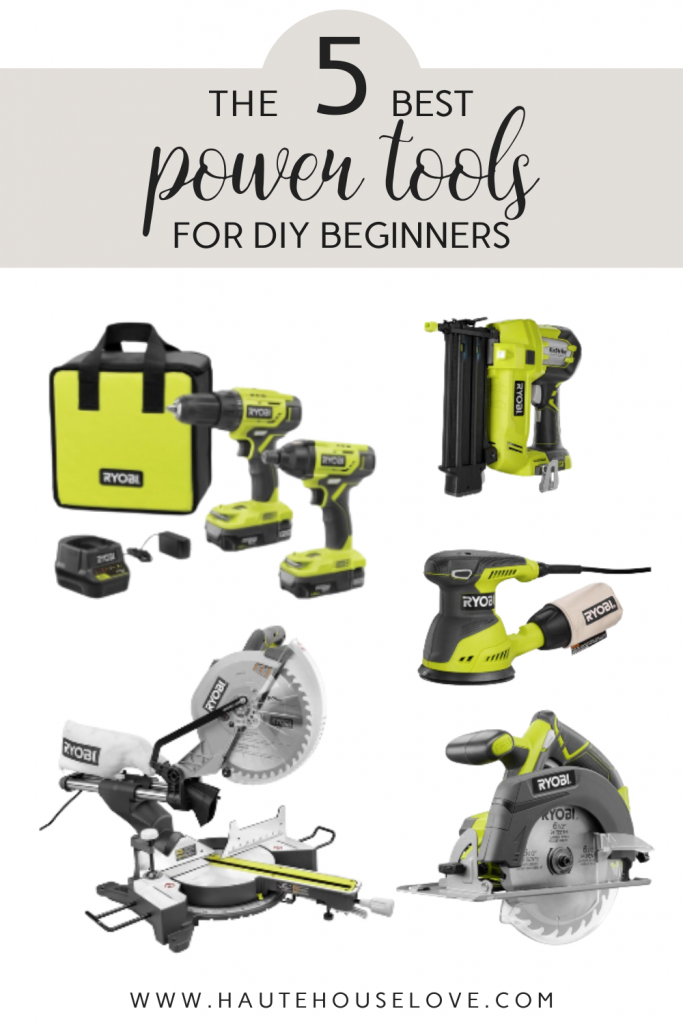 miter saw

The Ryobi 12in sliding miter saw was my very first power tool (besides the original drill). I use this tool for EVERY building project because you can't build without cutting wood! A miter saw can cut straight, angles and beveled cuts and is a basic necessity in any workshop.
While not required I also purchased this miter saw stand to go with the saw. It keeps the saw at the perfect height at all times and has arms that extend to make cutting long boards a breeze.
BRAD NAILER

Once I felt confident with the miter saw I quickly realized that a brad nailer was going to be another must-have tool. Besides, what is a woodworking project if you can cut but not put it together?!?
I love the Ryobi ONE+ 18V cordless airstrike. It is light weight, has great safety features and a long lasting battery. Most importantly, the price point wont break the bank and the battery is compatible with other tools int he Ryobi ONE+ line.
DRILL/DRIVER SET

If you are a homeowner I would assume that you most likely already own a cordless drill. It is such a good basic! If you don't happen to own one I highly recommend the Ryobi ONE+ Drill/Driver set.
It may seem confusing as to why you would need both and what the difference is but it's as basic as the name. One is meant to drill the holes. One is meant to drive the screws in to the hole.
When it comes to mechanics, drivers tend to be more compact but have more power and rotational action.
I also find it super helpful to have both on hand so i'm not constantly switching bits when building.
ORBITAL SANDER

I used to swear by sanding blocks alone for small scale DIY projects. Once I started working with large pieces of wood I realized how essential and time saving an orbital sander would be. I use my sander for nearly every building project.
Ryobi has both a corded and cordless version and the type is purely personal preference!
CIRCULAR SAW

I made it through 2 whole building projects before realizing that I needed just one more major tool to round out my workshop. I was dying to purchase a table saw but didn't feel quite ready to fork out nearly $300 for just a few cuts.
Enter the Ryobi ONE+ Cordless Circular Saw!
A circular saw is much more compact than a miter saw and is a hand held power tool which allows straight cuts on thicker pieces of wood, like plywood. This particular saw is also from the Ryobi ONE line so it shares a battery with the brad nailer and drill/driver set!
Power Tools on my WISH LIST for 2021
Since I have big building goals for 2021 its only natural that I add a few tools to my collection! These will be the tools that I purchase this year for upcoming projects.
Table Saw
Now that I know that woodworking is going to stick with me I'm ready to go for the gusto with a table saw! I'm planning on utilizing it for a few larger furniture builds this year!

Jig Saw
A jigsaw is great for making non-straight cuts and for cutting in small areas that have odd angles. A jigsaw is a basic tool for many and will be a great addition to my workshop!

Multi Tool
A multi tool is a multi-purpose tool that can cut, sand, grind and scrape a variety of materials in hand to reach areas. I can think of several projects that I did last year where this little guy would have come in handy. It's time to take the plunge.

Will you join me?
Ok, friends! Now that you know my top 5 power tools, who is excited to start woodworking?!? The first project is going down this week!!
What are you hoping to build this year? Let me know in the comments!