Formal Living Room | One Room Challenge | Week 8 (the reveal)
Hip Hip Hooray. ITS REVEAL DAY!
Eight weeks ago I began the journey to transform my bland, unfinished formal living room into a cozy space balanced with bold color and elements of surprise. My personal style is a mix of modern and transitional with classic touches, mixed metals with a little vintage boho stirred in. The result is everything I envisioned and today I am THRILLED to finally share how far this space has come in such a short time.
If you have joined me from the One Room Challenge website, WELCOME! My name is Kera. I started Haute House Love as a home design and consulting business back in 2018 and have recently started blogging. I mainly create content around simple DIY, woodworking projects and home inspiration. I would love to connect with you over on Instagram where I share a LOT of my day to day projects. Now, let's get to the reveal!!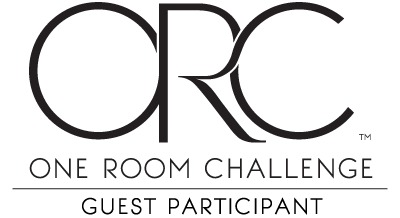 If you have some catching up to do I worked on my formal living room for this challenge. Here are the previous blog posts if you want to see the process from start to finish.
(Week 1) (Week 2) (Week 3) (Week 4) (Week 5-6) ( Week 7)
This post contains affiliate links. Purchasing through these links may give me a small commission at no extra cost to you. Thank you for supporting Haute House Love.
The design of this room was centered around the existing fireplace from we when we built our home a few years ago. The original plan in our build was to have floor to ceiling built ins with storage & shelving in the nooks surrounding the fireplace. A month before moving in we found out that the cabinets for this room were missing from the order so we decided to leave the room unfinished (baseboards and all) until the cabinet debacle could be resolved.
It ended up being a blessing in disguise because after nearly two years of living in the house I decided I wanted to go a completely different direction with the design. Enter this project and my biggest building challenge to date. The NEW built-in reading nooks are a dream, donned in rich Sherwin Williams paint, bold wallpaper and gold accents. This wall turned out to be an amazingly beautiful feature in this space.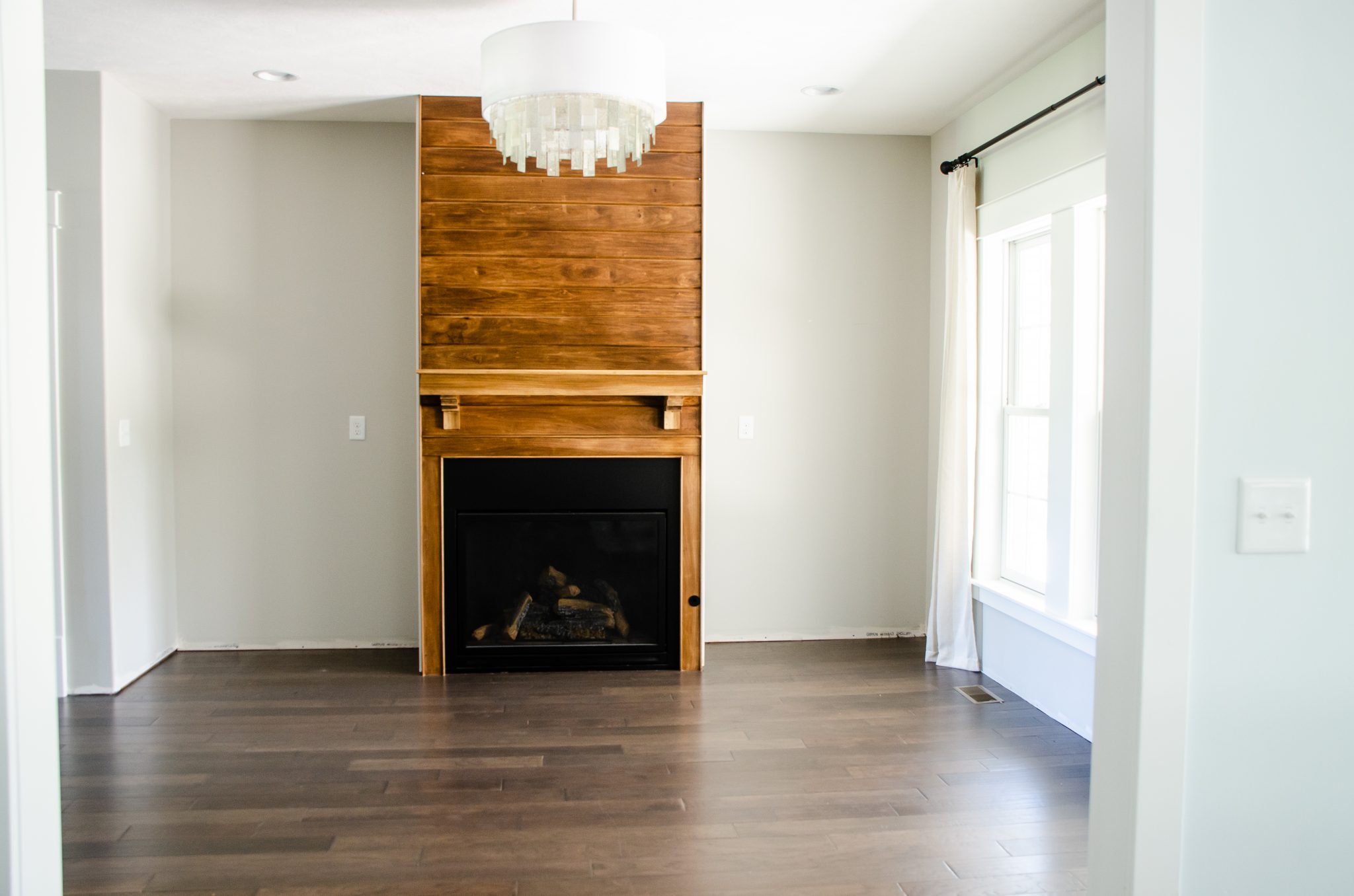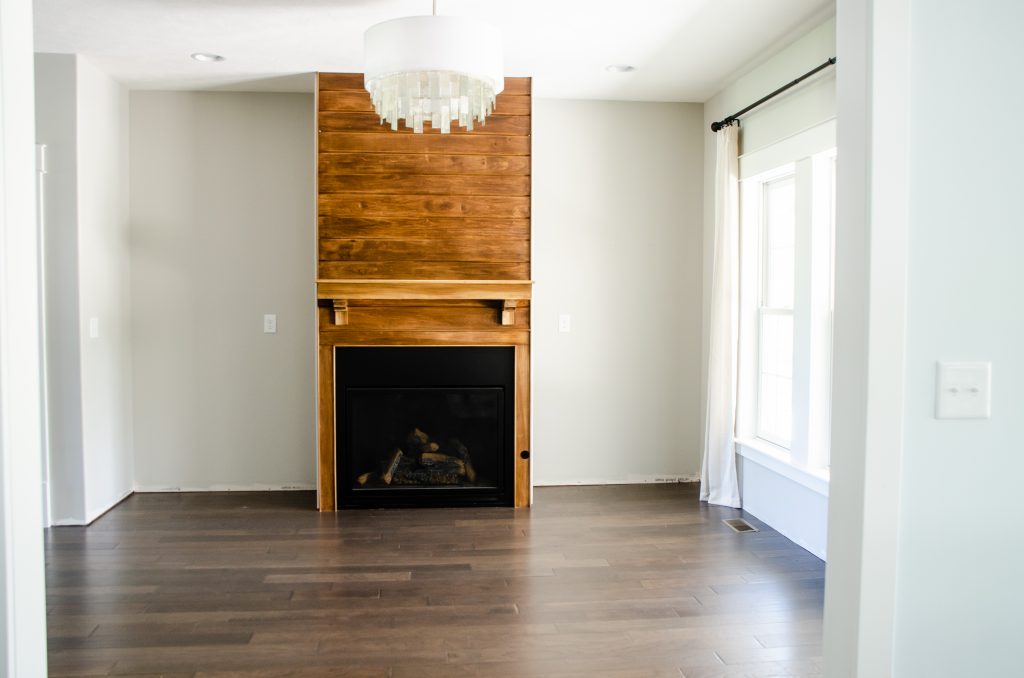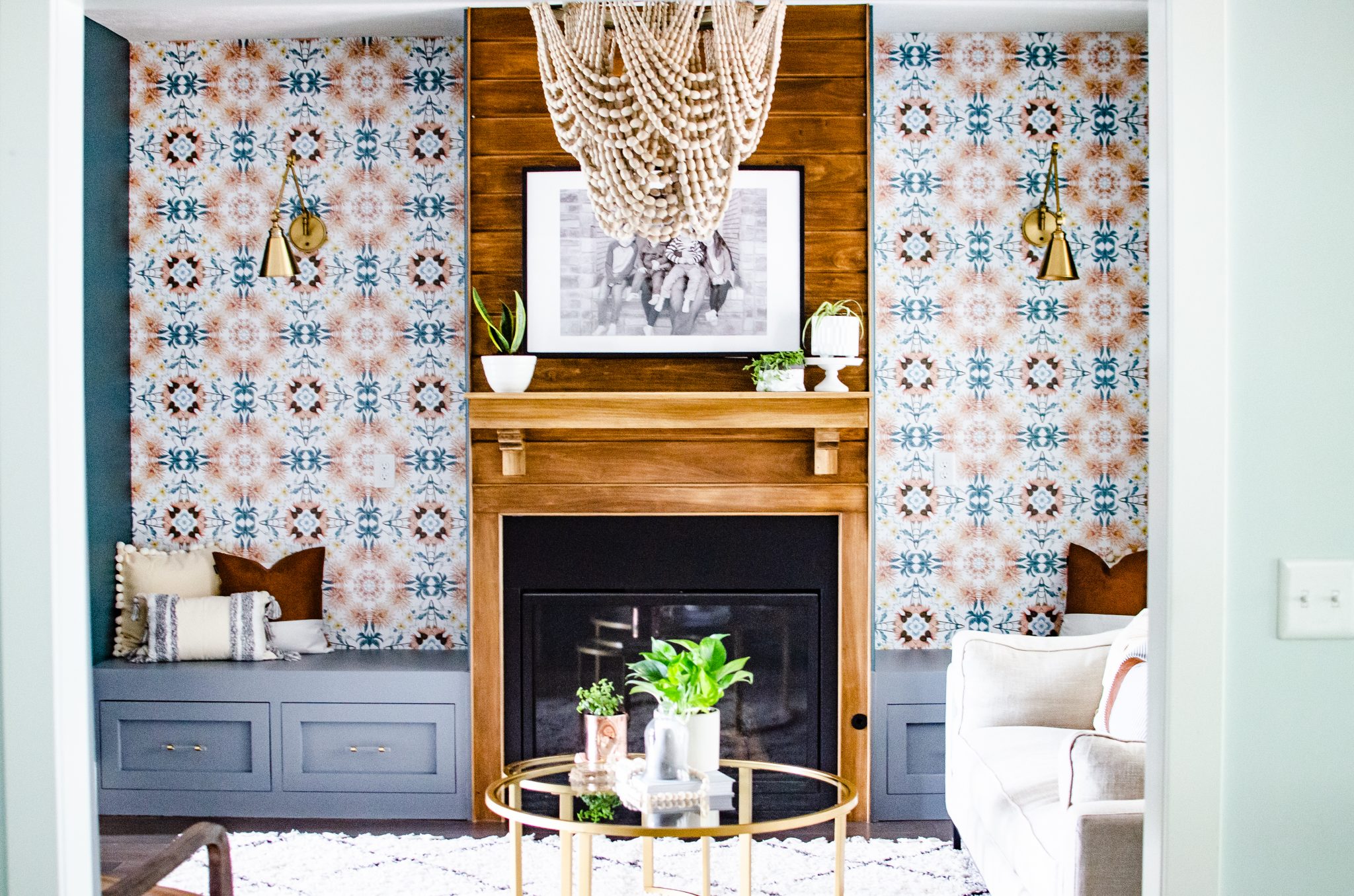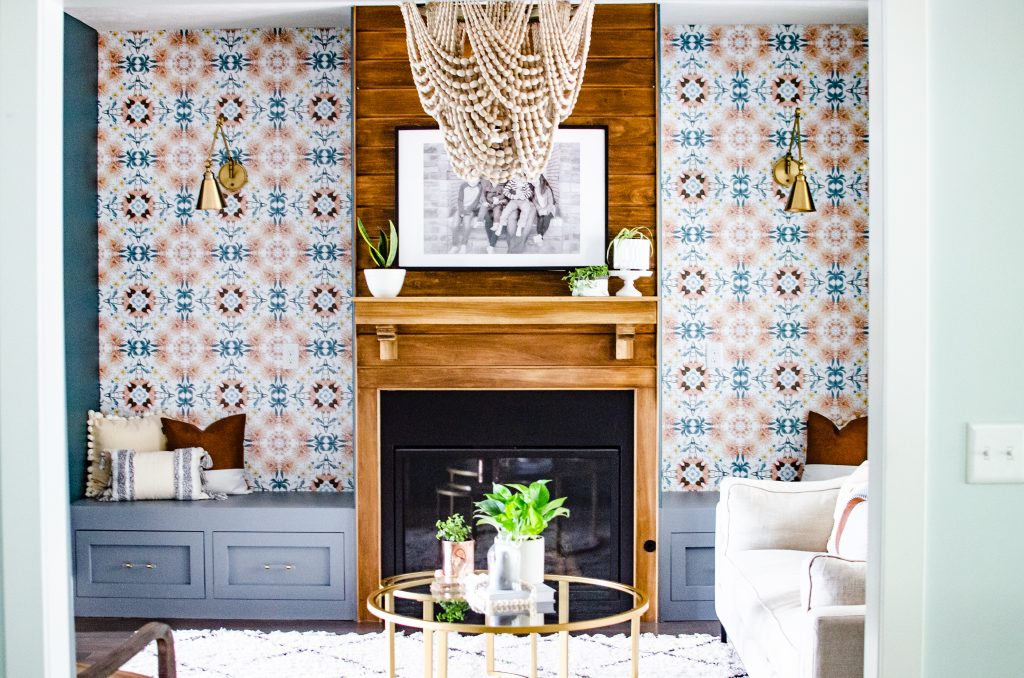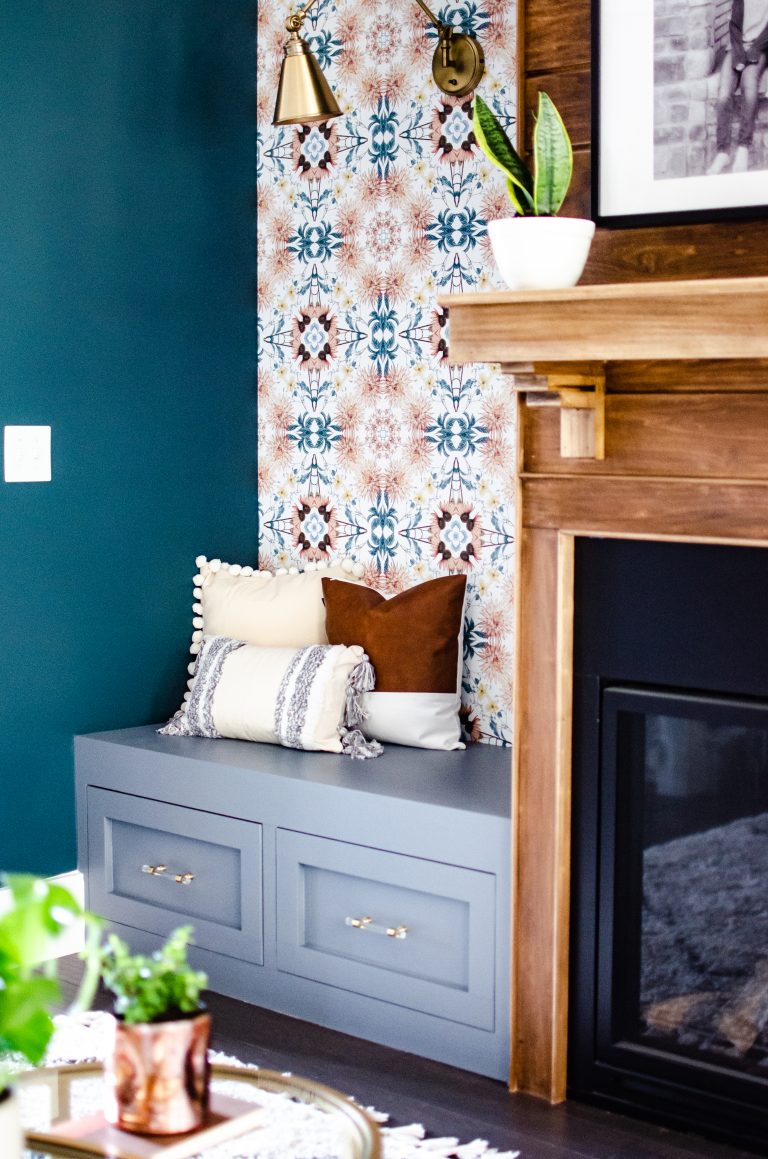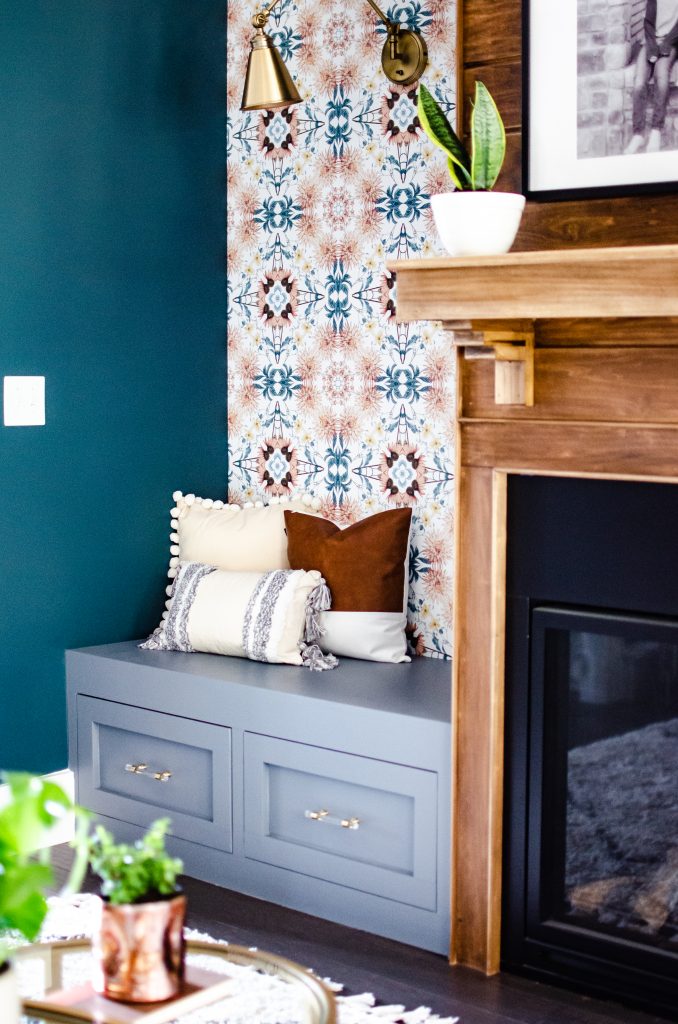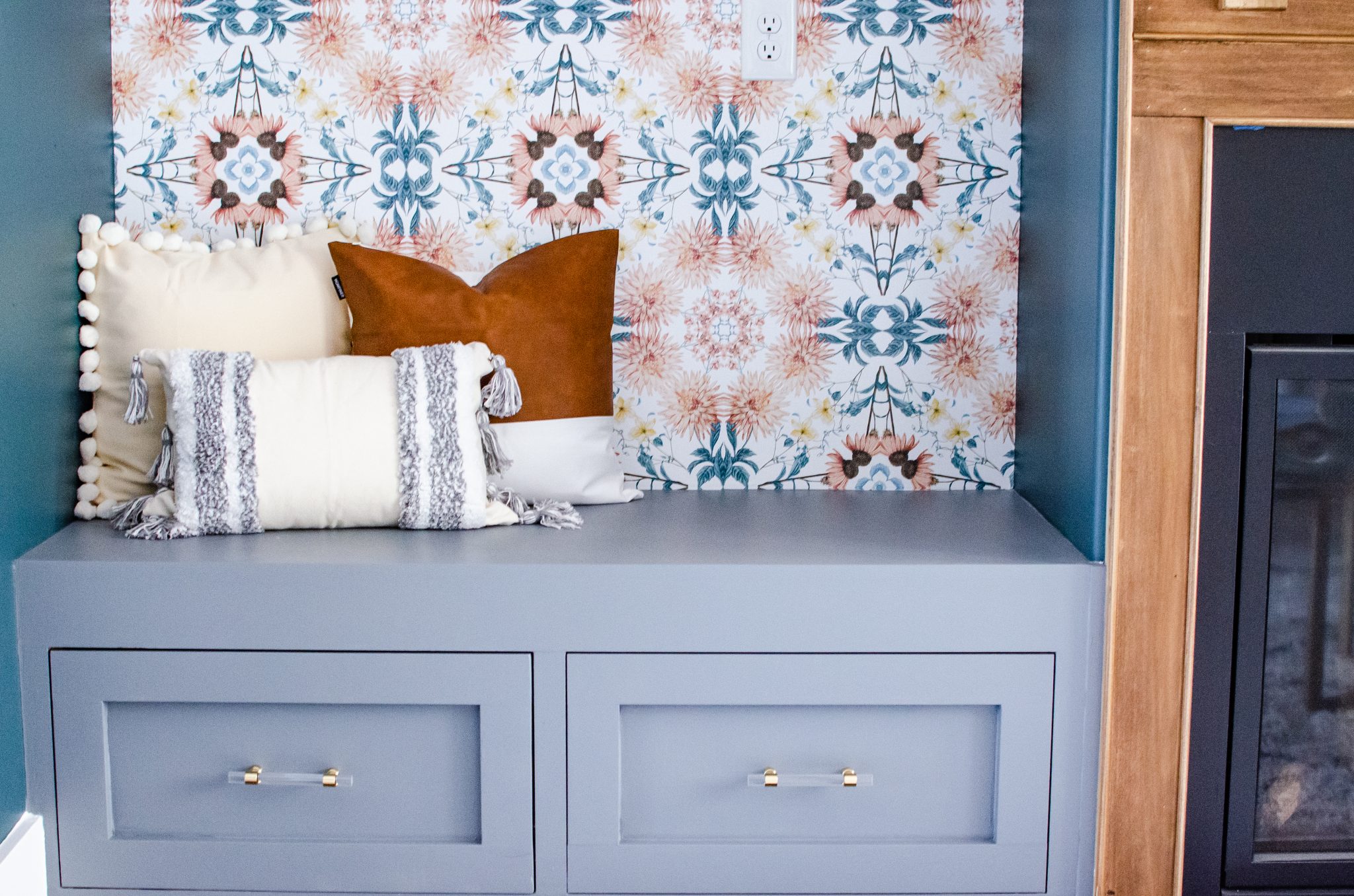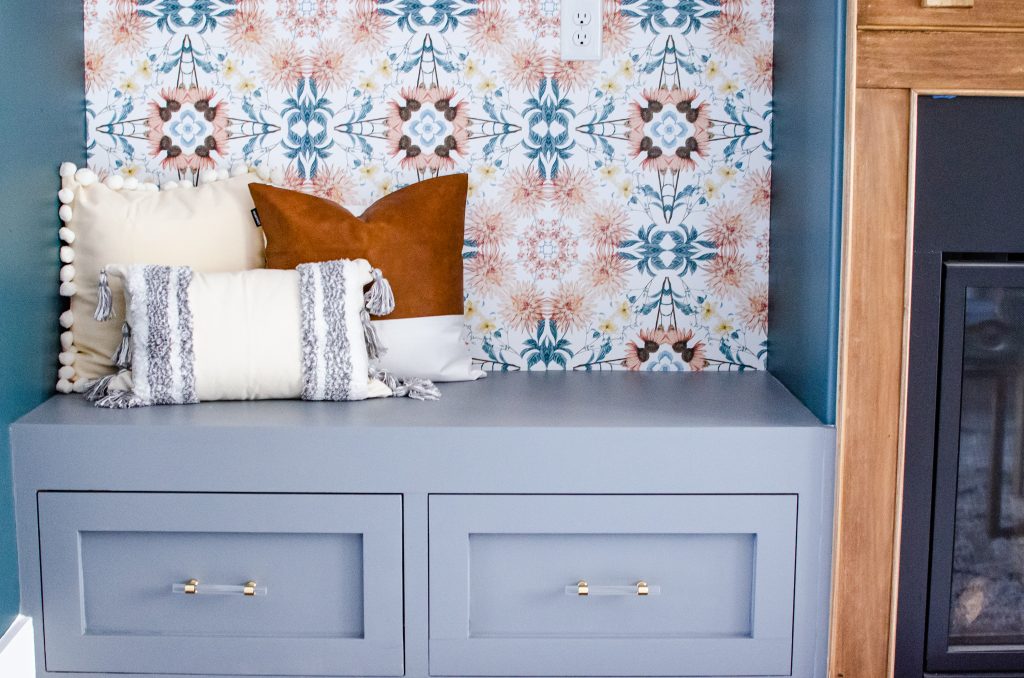 Since this space in out home is centrally located, and a main walk through it was impossible to allow for the seating we needed without blocking the natural light from the windows. For this reason I chose a low profile, deep set sofa that gave us the best of both worlds. Since the room is more of a square than a rectangle shape I chose a 10×10 rug with a large, simple diamond shape and tassel detail. The chandelier is large and bold and brings in a much needed textural detail.
Since the lighting is a heavy element I wanted the coffee table underneath it to be lighter in visual weight. This circular glass nesting set with gold accents is the perfect solution. The curtains are a subtle simple stripe and perfectly anchor the windows and surrounding design elements.
Keeping with a round theme for the tables I found a two tiered end table at a local thrift store. Simple houseplants and a gold reading lamp complete this section of the room.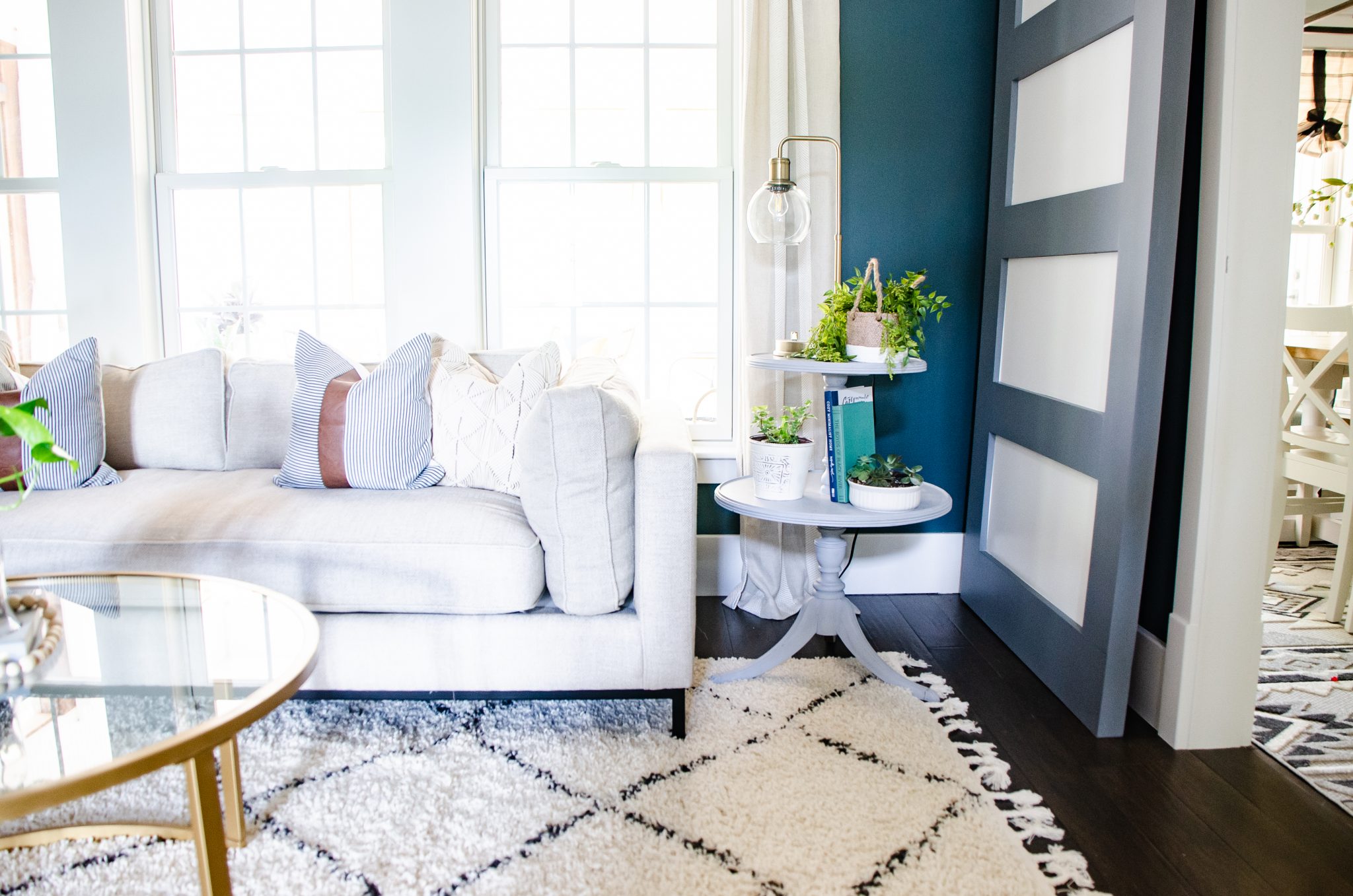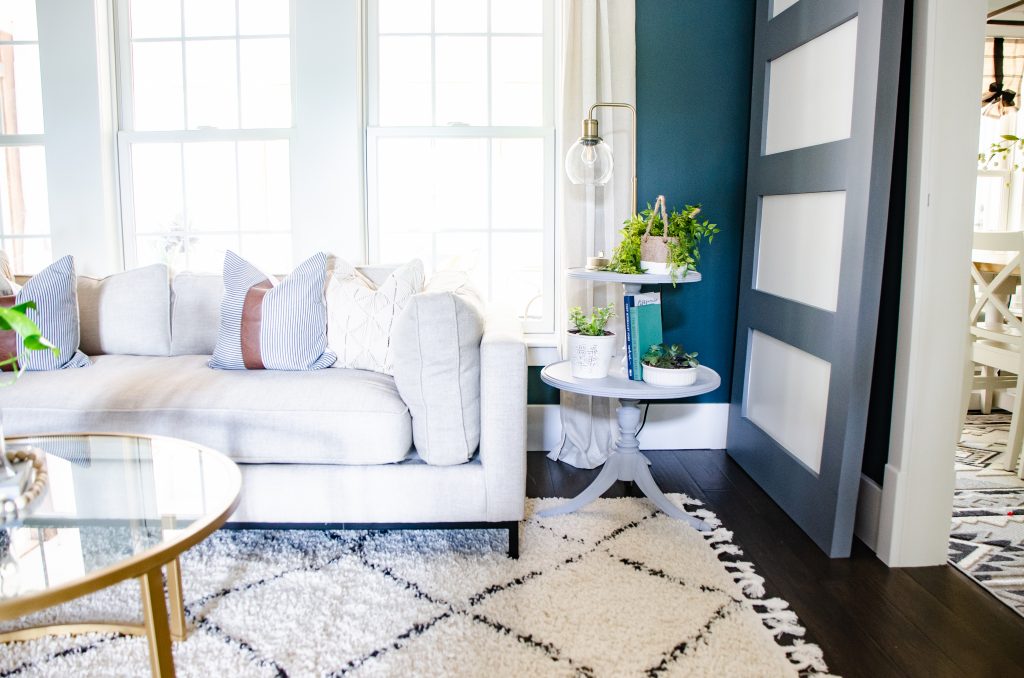 The final wall in this space is the small corner between our staircase and the opening to the kitchen. I decided to give this space a masculine feel by adding a rich leather chair (with a hidden recliner), and a round wooden accent table. Texture and clean lines play a huge roll in this area and are softened by plants and books.
Anchoring this wall is my second building project for this space, double barn doors that I custom designed and painted. The hardware for the doors is a brand new release from National Hardware and will be making an appearance likely within the next two weeks.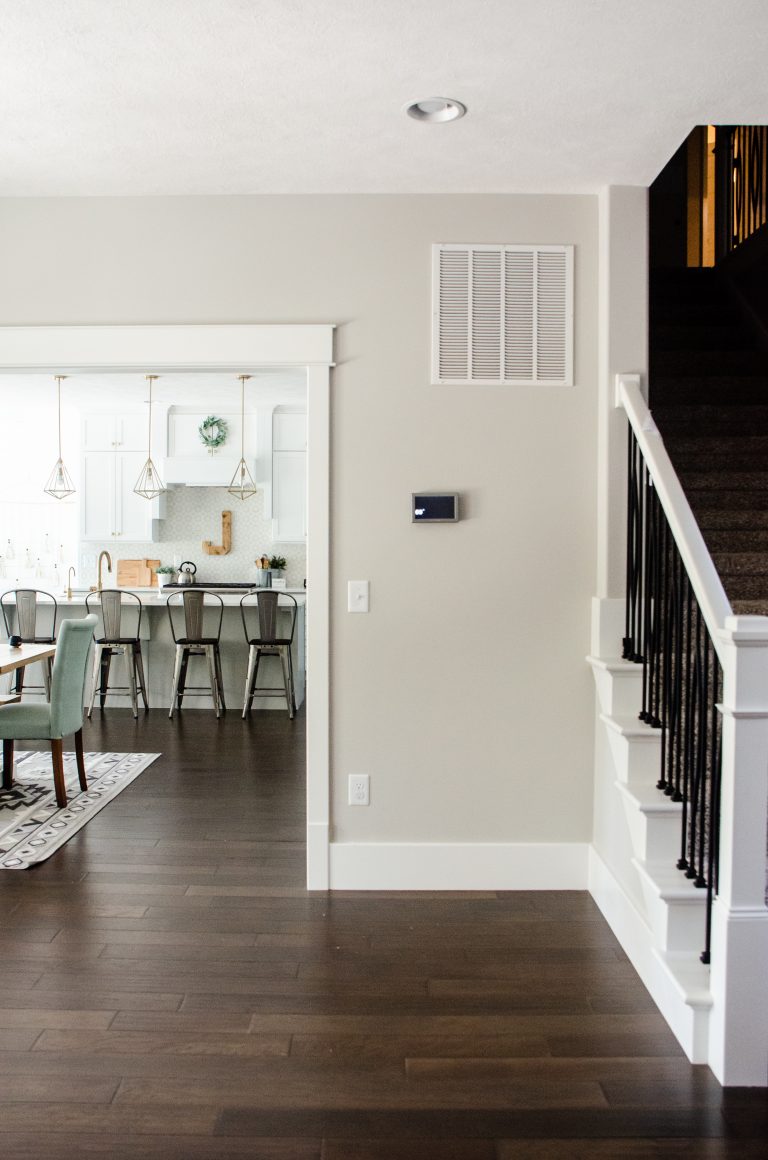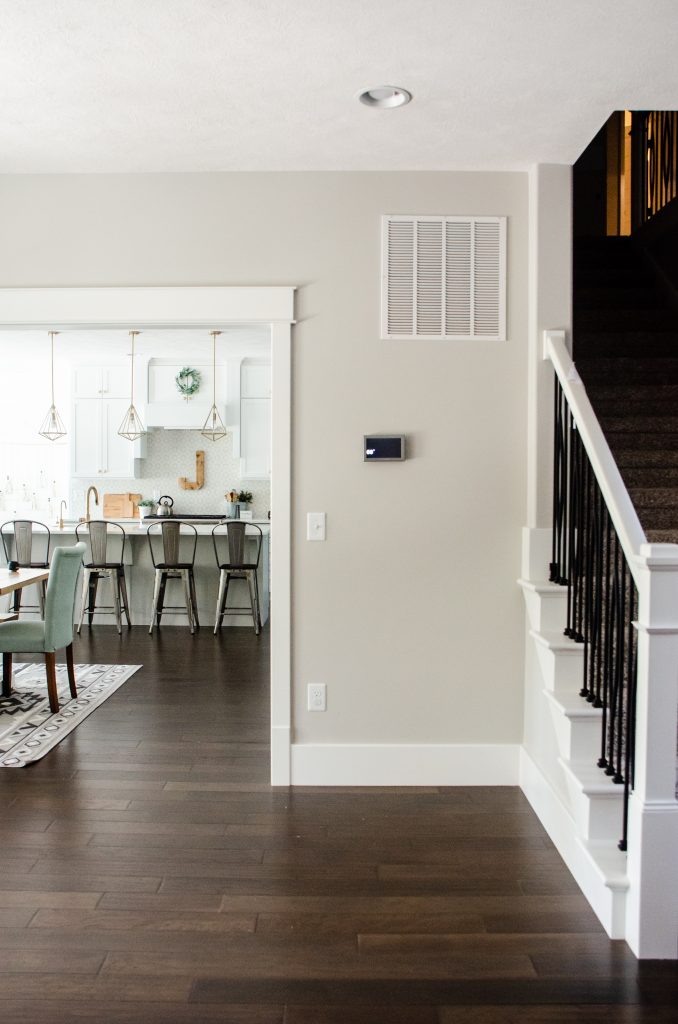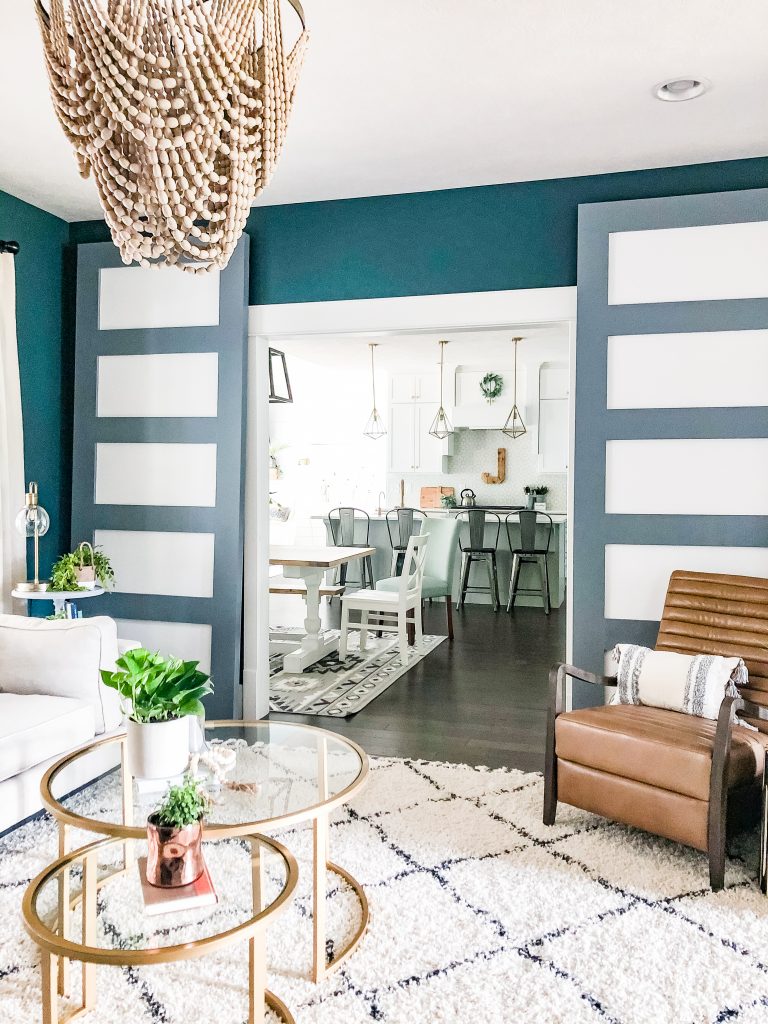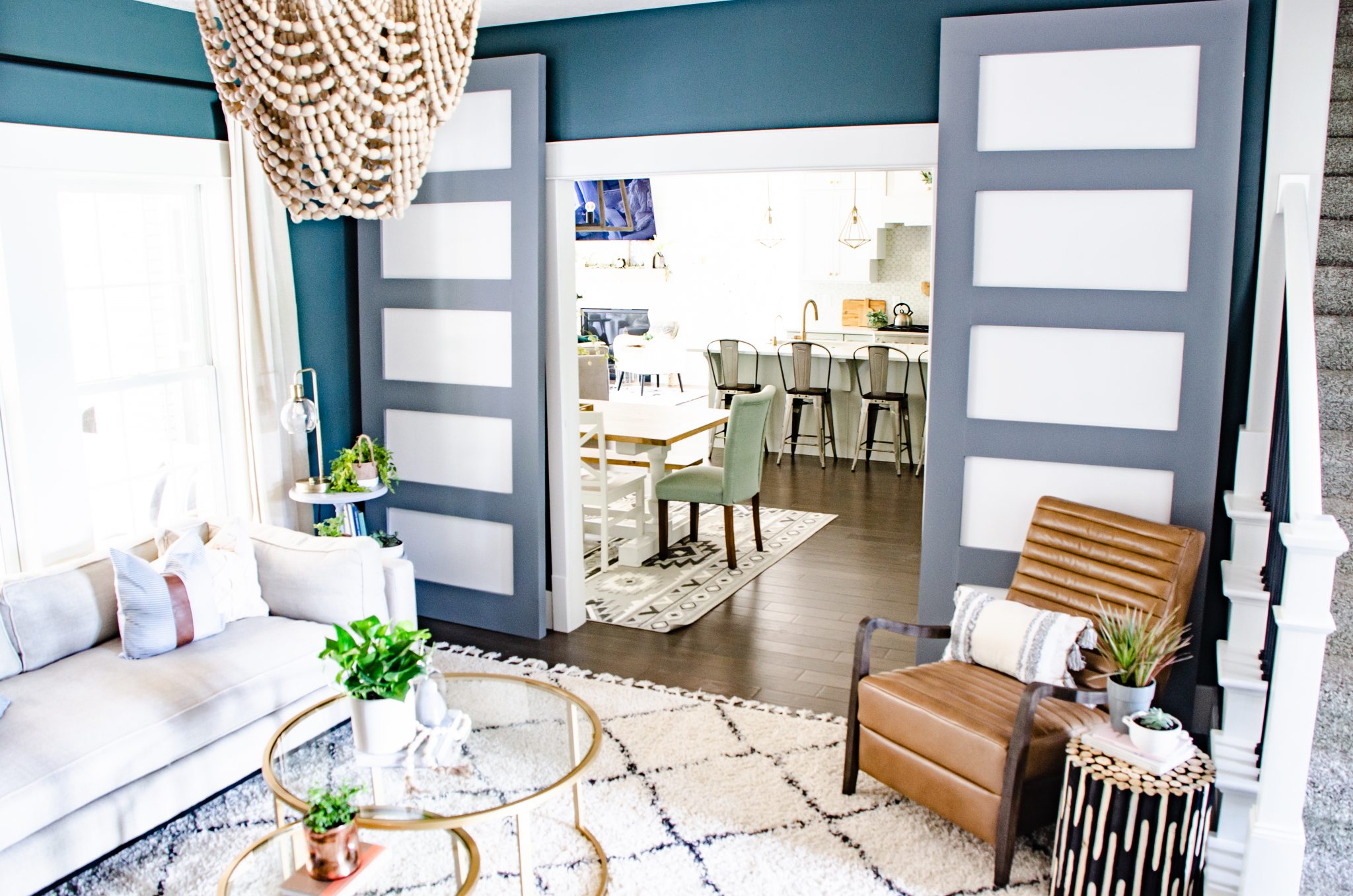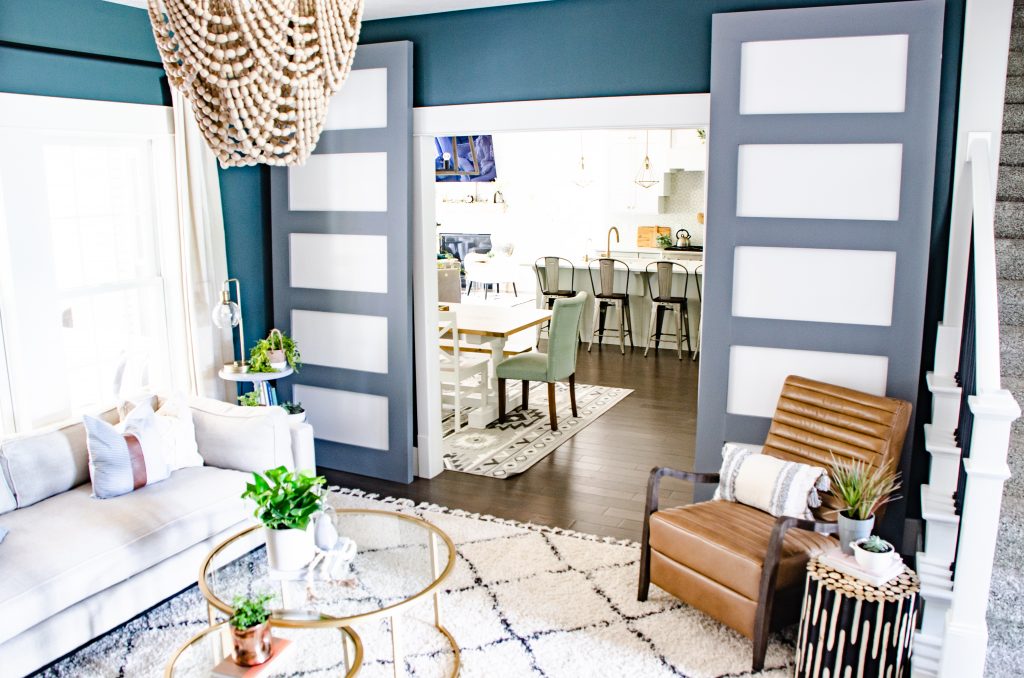 That's a wrap for my very FIRST One Room Challenge and this most certainly won't be my last! Thank you for joining me in the reveal. If you have questions please feel free to leave me a comment below.
If you enjoy my content I would love for you to subscribe to my blog or connect with me on Instagram where I share my day to day projects and inspiration!!
Shop My Living Room