HOW TO diy A SPOOKY HALLOWEEN PLANTER
It's officially October 1 which means Halloween decorating is flying like witches around here!
This week I made a DIY spooky Halloween planter and I promise YOU can do it too!
It's a simple project that can be completed in just a few hours and with very minimal supplies.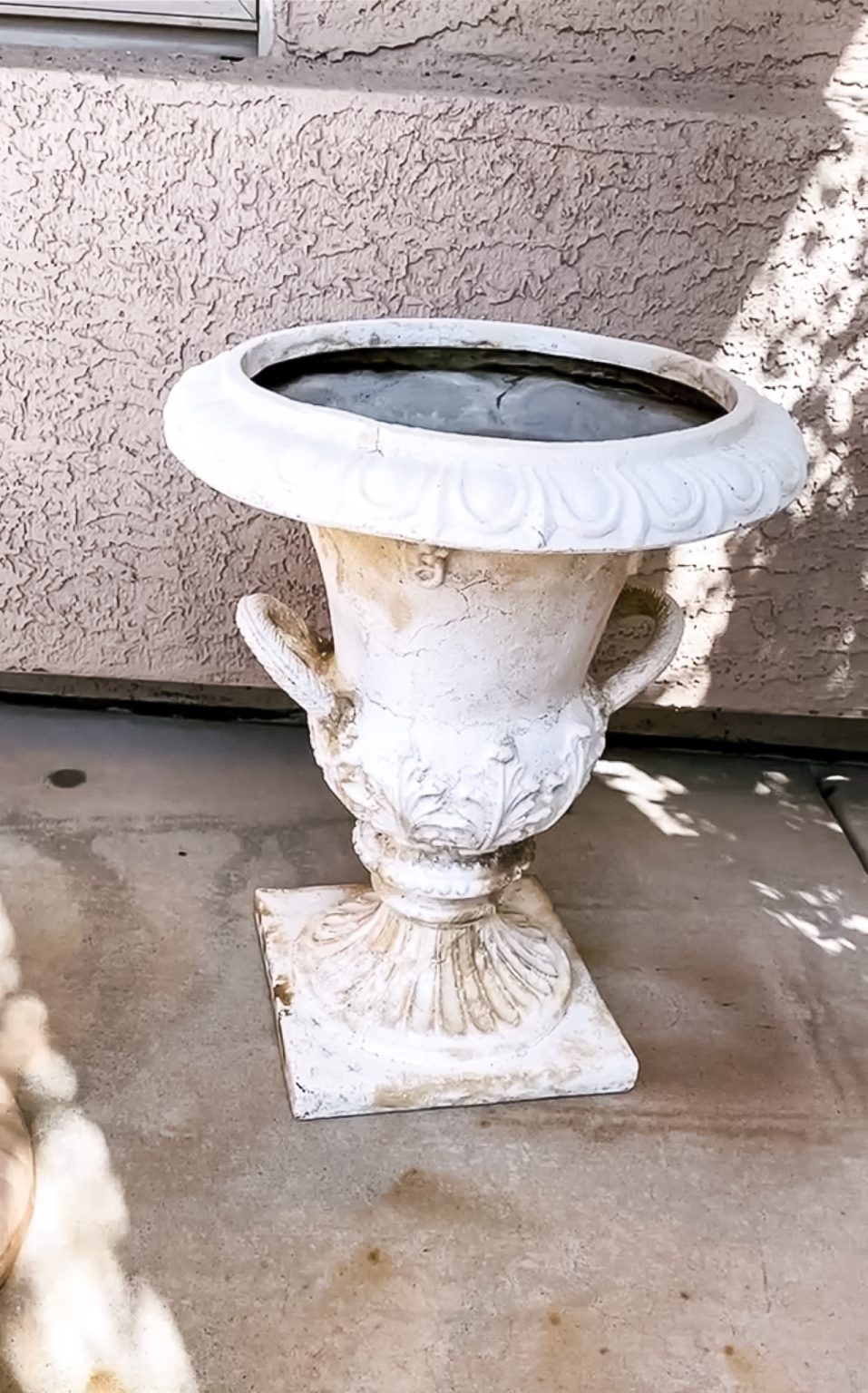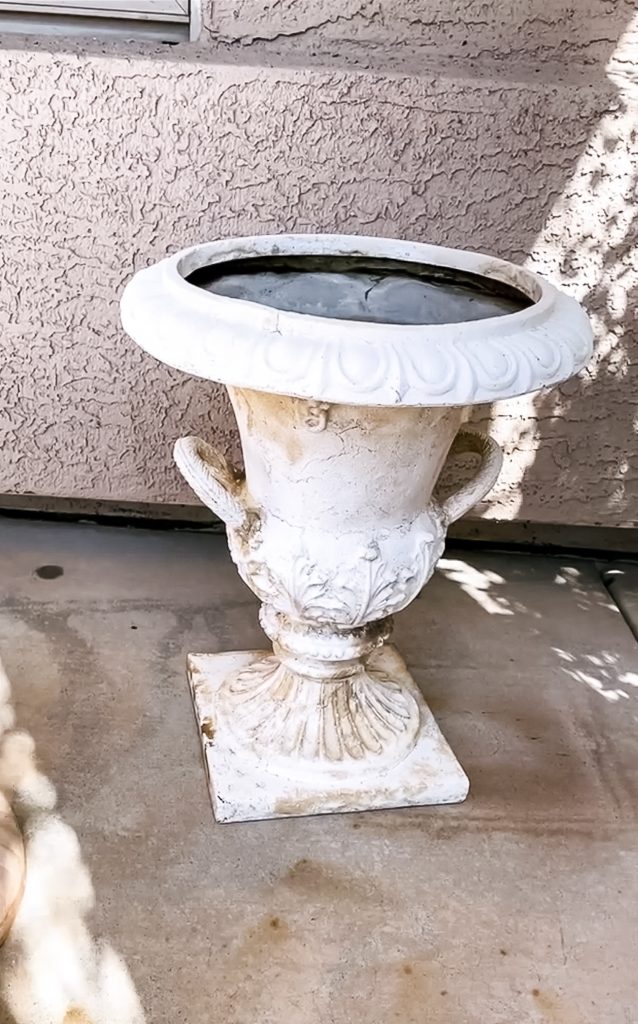 Last week I shared our Halloween plans for the exterior of our home. If you missed it you can see it HERE.
DIY SPOOKY HALLOWEEN PLANTER SUPPLIES
Urn Style Planter or an Old Concrete Fountain – at our new home we happened to have both in our front yard! Decor that was slightly broken and warn and in need of a makeover or the dumpster.
I tossed the broken pieces, then gave the remaining a quick power wash and they were ready to go.
(NOTE: if a power washer isn't available use a mild soap and a bristle brush to scrub the vessel clean. Then rinse with water.)
You can likely find items like these for cheap at your local thrift store or on FB Marketplace. There are also several options available HERE.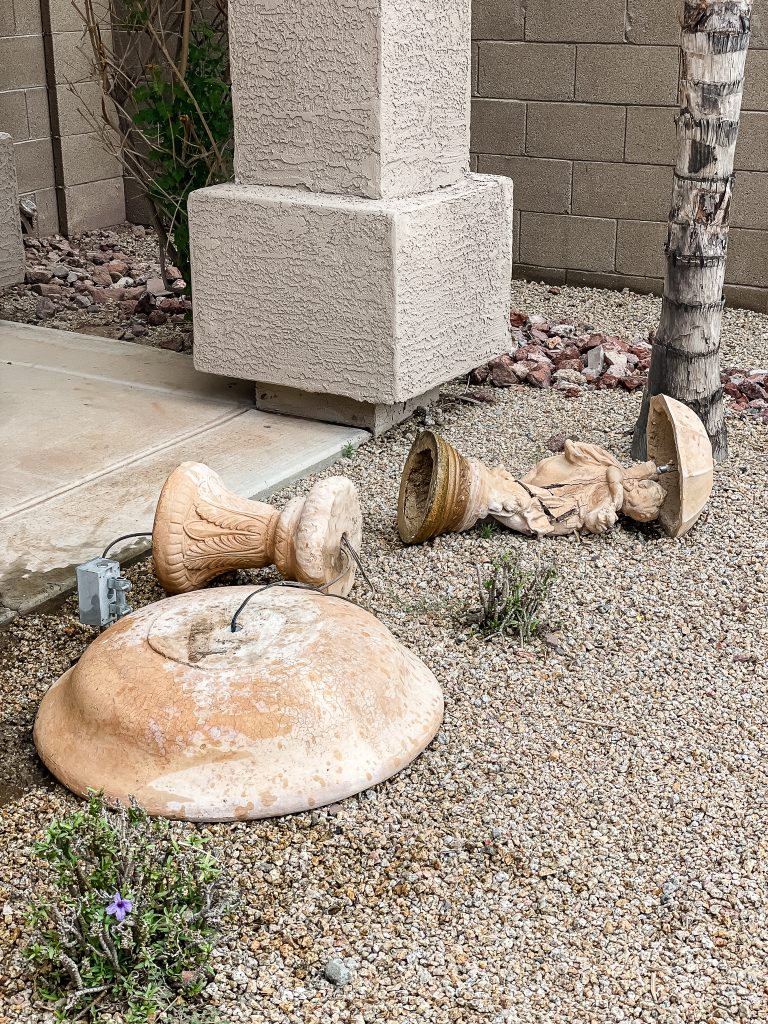 For the paint mixture you will need equal parts of – Plaster of Paris, Black Outdoor Paint, Water & dirt from your yard.
You will also need a paint brush.

Seasonal Plants & Potting Soil – Since we live in the southwest and it's still triple digits in October, I chose plants that are fairly drought resistant. I popped over to my local Home Depot and chose a ornamental pepper plant as well as a variety of cactus & succulents.
If you live in a cooler climate you could definitely use mums!
NOTE: I have been seeing videos all over social media lately about soaking the root ball of plants in water for a good hour or two before planting in order for them to last longer. Naturally, I had to try it..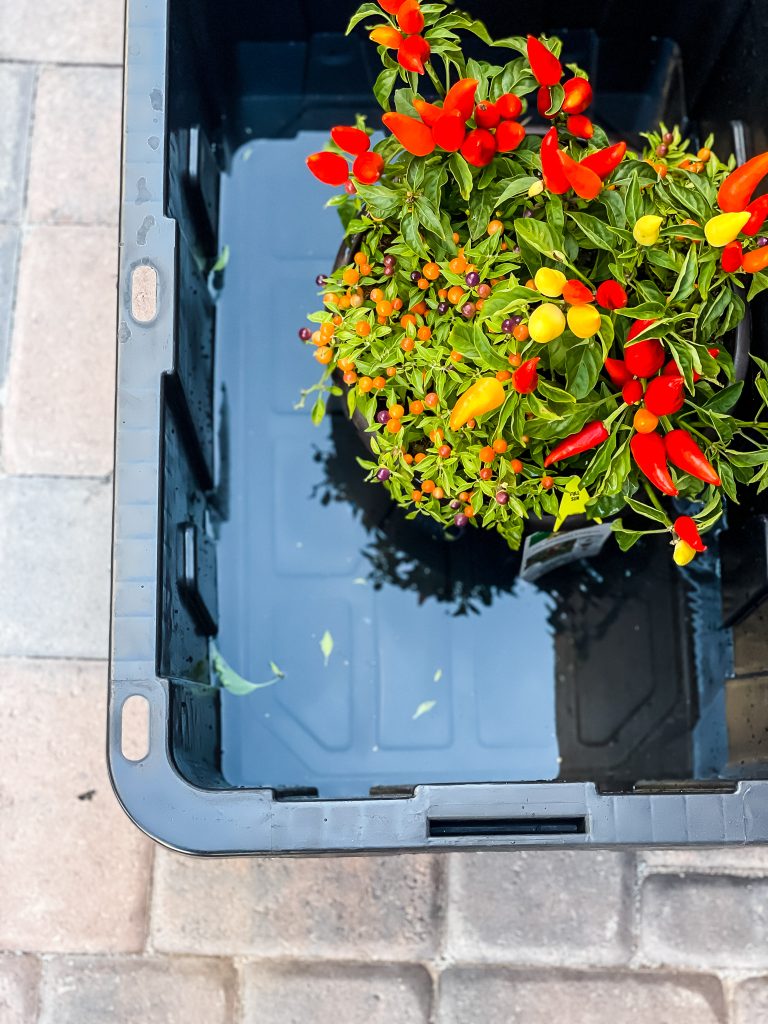 Mist Maker & Skull Planter – The part that makes this project extra are these two additions. While optional, it definitely ups the spooky factor!

How do you texture a pot?
Below is the recipe I followed for my Spooky Halloween Planter:
The mixture should resemble thick pancake batter with chunks from the dirt. Next simply take a paint brush and go to town!
In fact, this was so easy that I let my kids and the neighbor boys do most of the work.
The paint mixture took about 30-40 minutes to dry but I let them sit overnight to fully cure.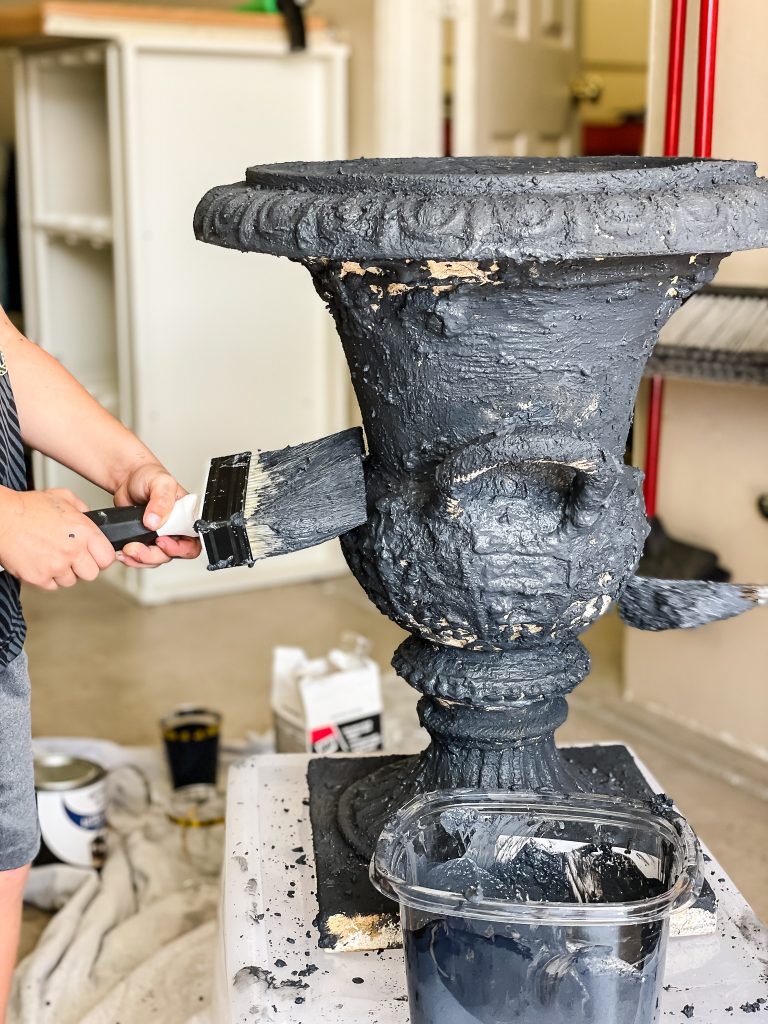 Finishing your spooky halloween planter
Once the paint has dried its time to plant!
Make sure to use a potting soil that is appropriate for your plant.
Set your newly painted/planted pot near a power source, add water to the skull planter and place it within the blooms.
Plug the mister into the power source and then set it inside the water bowl and VOILA!
You have a SPOOKY HALLOWEEN PLANTER!!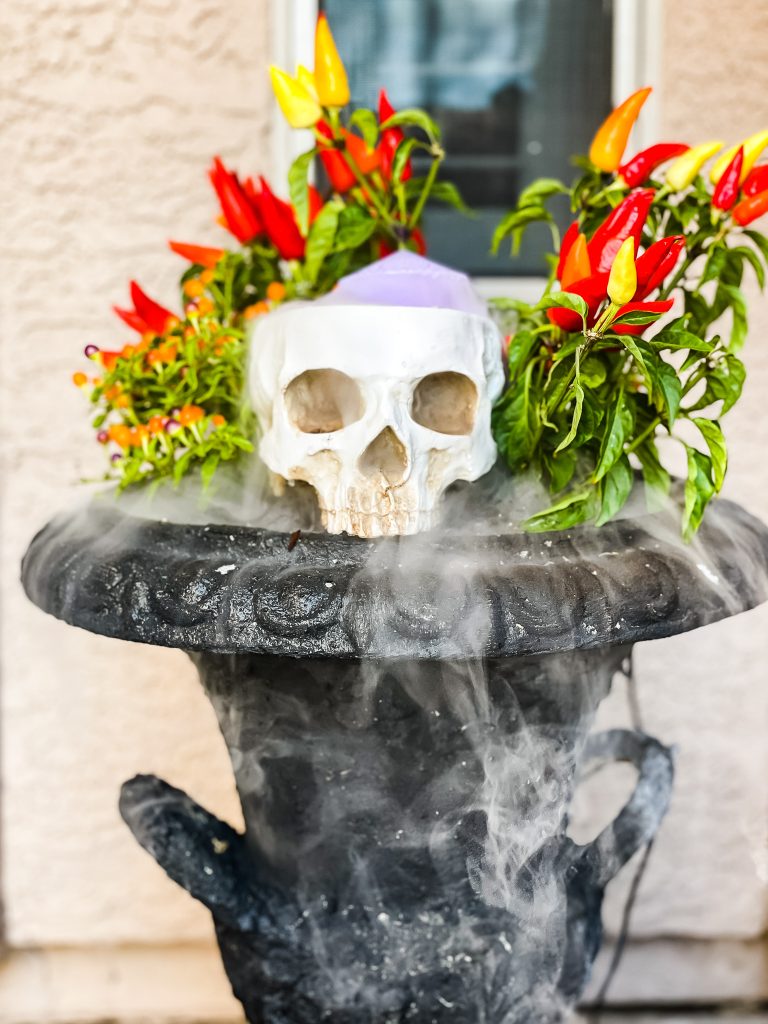 HAVE A GREAT OCTOBER WEEKEND!!