Mother's Day Gift Guide
Mother's Day is coming! This year it's sure to be unlike any other as we are staying home and unable to celebrate our mama's as much as we are used to. It's time to get creative and think outside of the box!
Based on popular demand I have created the FIRST EVER Haute House Love gift guide! It's sure to give you fun, crafty and unique ideas to make the mama's in your life feel extra special. From DIY to tools to personalized items to home decor and even a few quarantine friendly EXPERIENCES.. I have you covered!
This post contains affiliate links. Purchasing through these links may give me a small commission at no extra cost to you. Thank you for supporting Haute House Love.
Many brands are mentioned in the making of this guide. All opinions are my own.
DIY DOORMAT –
Because one of my top 5 loves is DIY lets start with a simple project that you can do on your own or send the supplies to your crafty mama for her to keep busy while at home. A DIY doormat can be customized simply with painters (or electrical or washi or ANY) tape to make a fun design or become more intermediate with use of a vinyl cutting machine. Add spray paint and your mama can have a custom doormat in under an hour! To see my tutorial and ideas on how to make your own DIY doormat visit my Instagram page and watch the highlight bubble "DIY DOORMAT."
COST: $20-$30
Materials Needed:
Doormat (a wider selection is linked here)
More Porch Gift Ideas:
DIY Planter from my friend Kristen @agirlandherglitter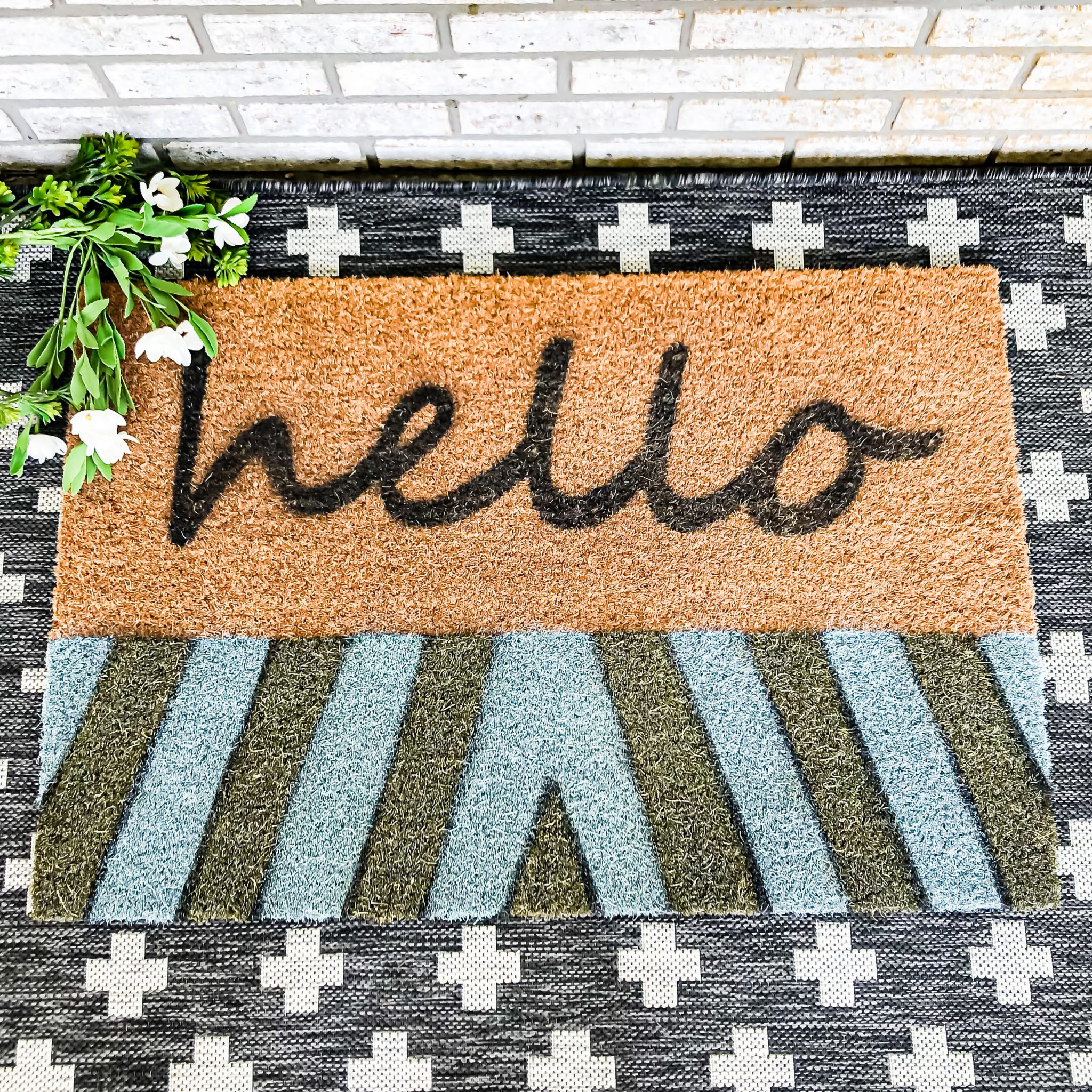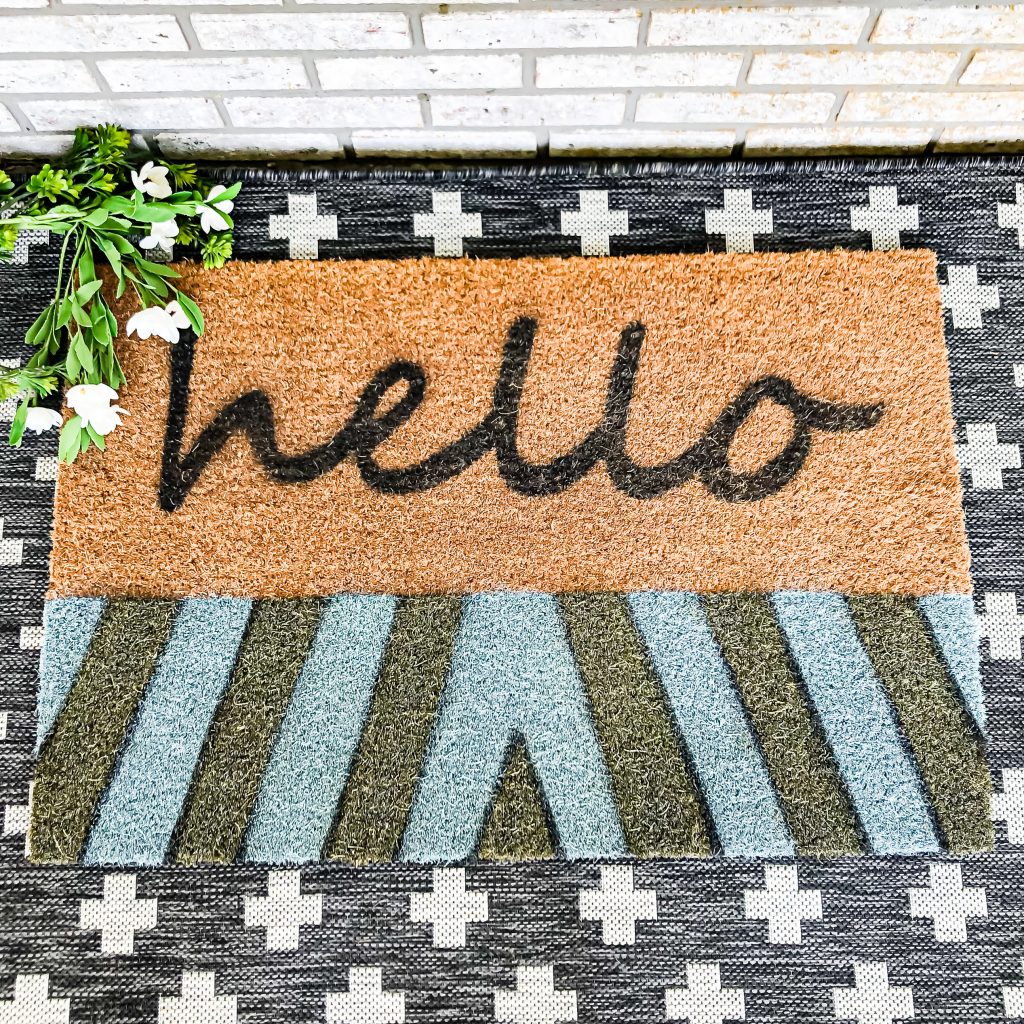 POSTER WITH DIY HANGER –
Whether you want to print off a family photo or purchase one of many vintage inspired posters from (local to me) The French Hen and Co., a DIY poster hanger can be the perfect frame. I used leftover trim pieces from my garage, some leather or twine, and peel and stick magnets (or in a plan B moment – a staple gun, or command strips). For a video tutorial visit my Instagram Page and watch the highlight bubble "DIY Poster Hanger."
This is a super easy way to gift the mama in your life with a fun home decor piece or recent photo of the grandkids.
I printed off my family photo in poster size from VistaPrint for under $15.
If DIY isn't your thing you can purchase a pre-made poster hanger here.
COST: $15-$25
More Poster Gift Ideas: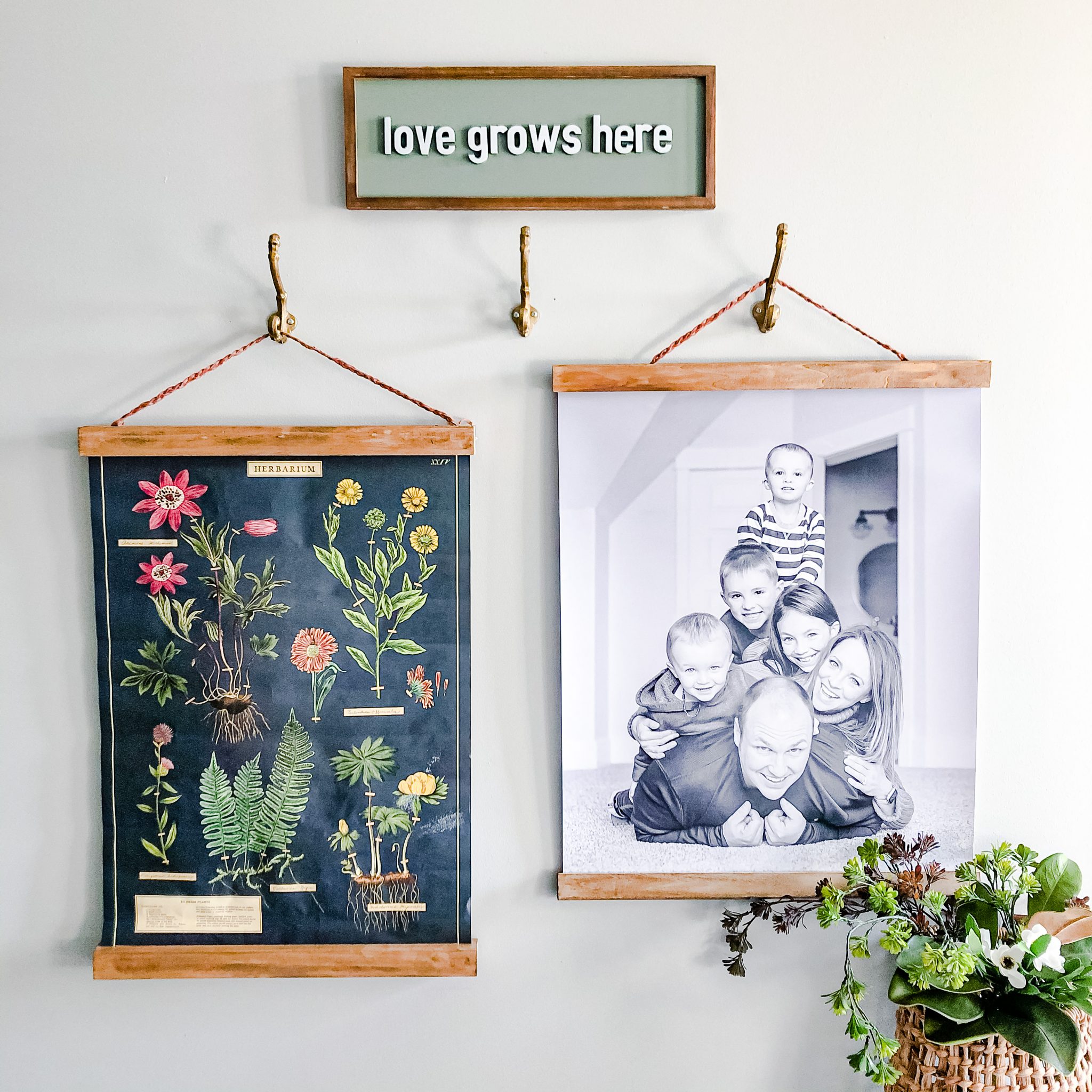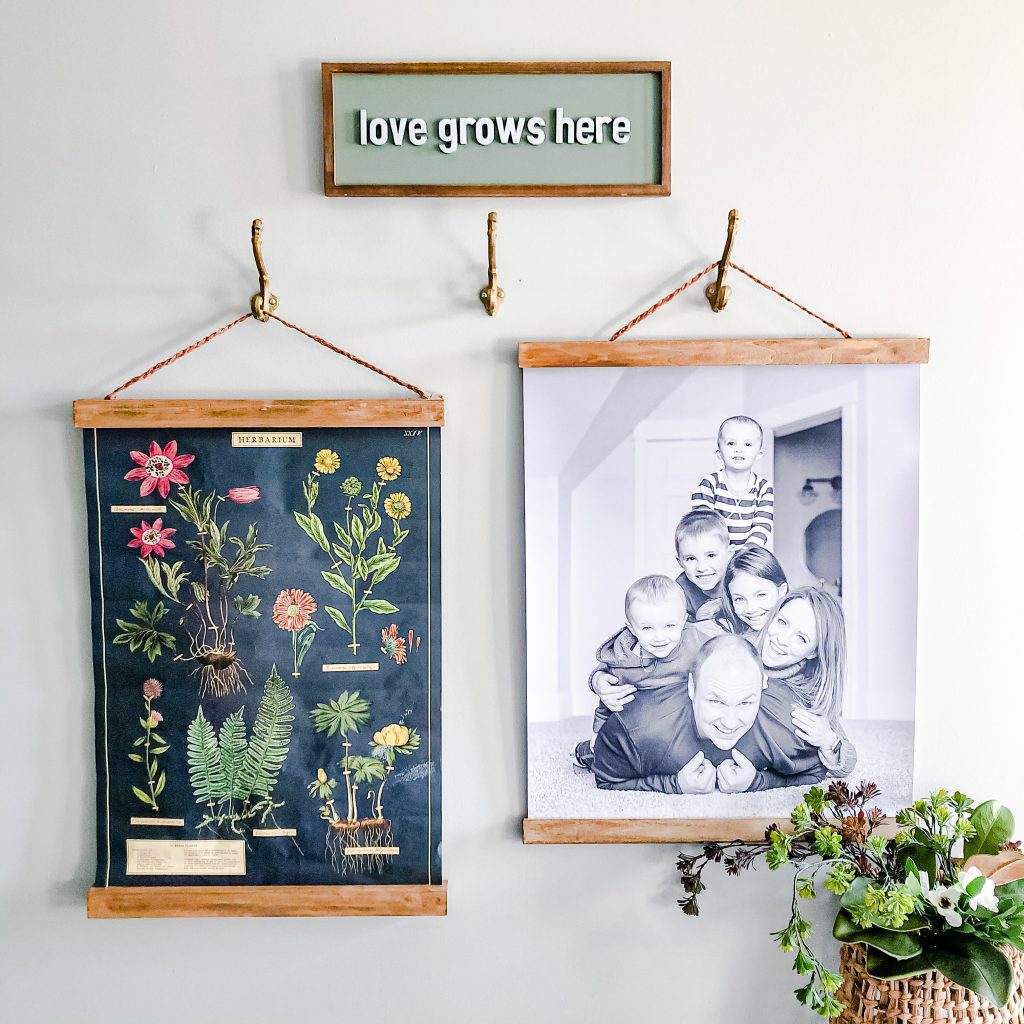 TOOLS:
When I polled my followers for their general ideas for this guide, a large amount of people wanted my tool recommendations. Im fairly new to woodworking so my list isn't extensive but these are the tools I'm loving/using frequently or what is on my wish list.
COST: $40-$220
Left Column – Tools Used Frequently
Ryobi 12in Sliding Miter Saw – a must have for any beginning woodworker. This saw will do straight cuts, and angled miter cuts up to 45 degrees on boards up to 12in wide. I also have the Ryobi Miter Saw QUICKSTAND which keeps the saw in place and gives me the ability to stand and use my saw.
Ryobi ONE Cordless AirStrike – this nailer is amazing for small projects. I use it a ton and it is so easy to handle. I love the tools in this line because they have an interchangeable battery that works with everything in the ONE line. You can purchase a starter set which comes with a battery and a charger (highly recommend for your FIRST tool in this line or you can buy the tools or batteries on their own.
Orbital Sander – for DIY projects that need to be sanded this tool will cut your sanding time WAY down. They come in corded or cordless and is a must for the beginning woodworker.
Middle Column – Honorable Mention
Electric Staple Gun – Ive only used this tool a few times in the past few months (once for upholstering a piano bench and once for repairing a screen door) but it made both projects so fast and easy! If you are a DIY'er in any capacity a staple gun is a wonderful secondary tool to own.
Paint Sprayer – The ONLY reason this tool made honorable mention instead of frequently used is because I don't use it year round (aka, midwest winters) . I LOVE this thing. It is so handy to have when doing large painting jobs or on pieces with funky angles and details. It has low overspray, can work on a variety of paint from (latex to chalk finish) and is fairly easy to clean.
Drill Guide – If you are concerned about drilling perfectly straight holes into a piece of wood for a project then this handy tool is a MUST have. It holds your drill and bits and gives you perfect control over the depth of your drilled holes. I used this on my house number sign so that my numbers would go in perfectly straight. I also plan to use it to make a DIY pegboard later this year.
Right Column – MY Wish List
Pocket Hole Jig – Great for hiding screws when piecing wood together at 90 degree angles or connecting two pieces of wood together end to end. I am planning a few builds this summer where this little tool will come in handy.
Circular Saw – This saw is handheld and can cut larger pieces of wood than a miter saw. I'll be using it to cut down plywood pieces on a few upcoming projects.
More Tool Gift Ideas: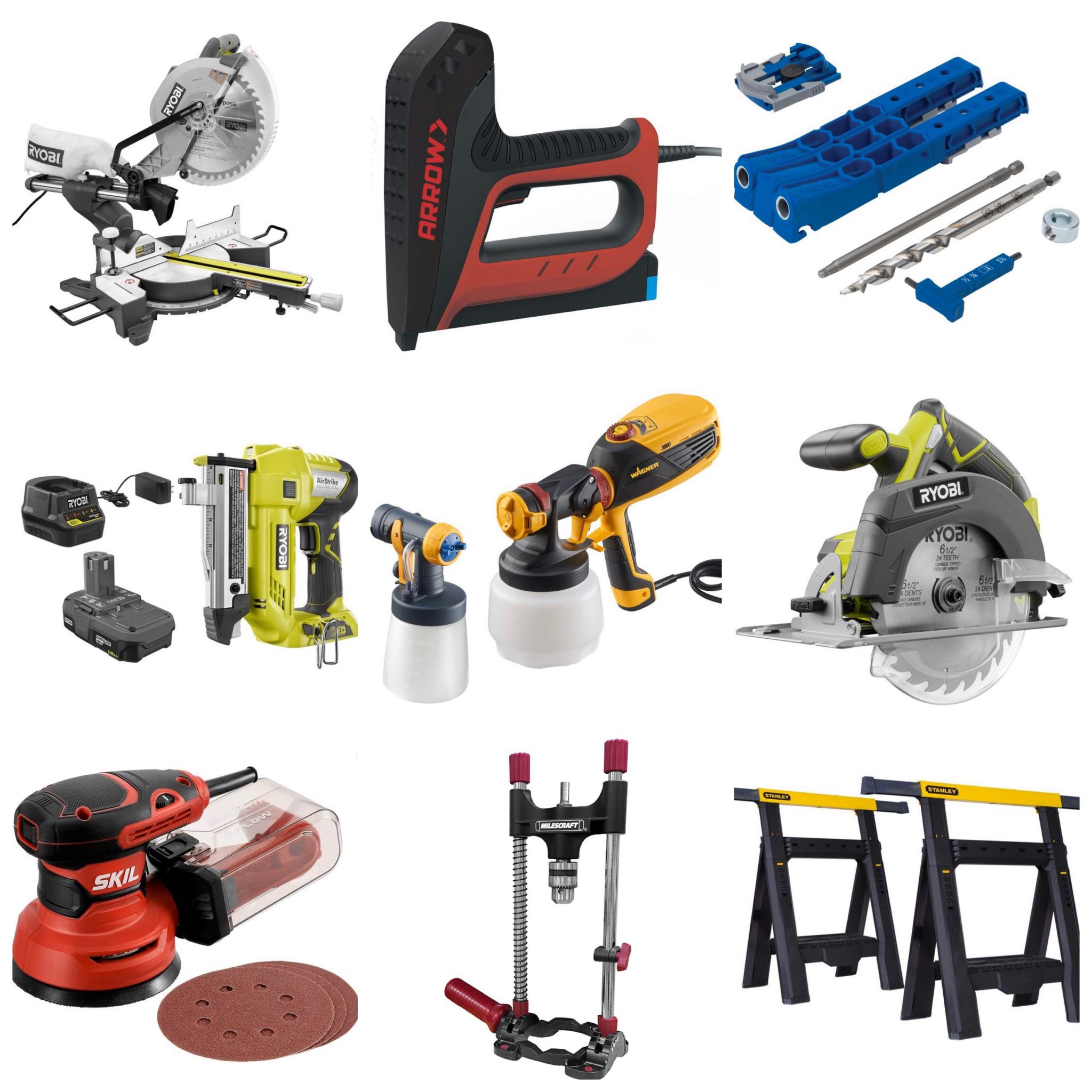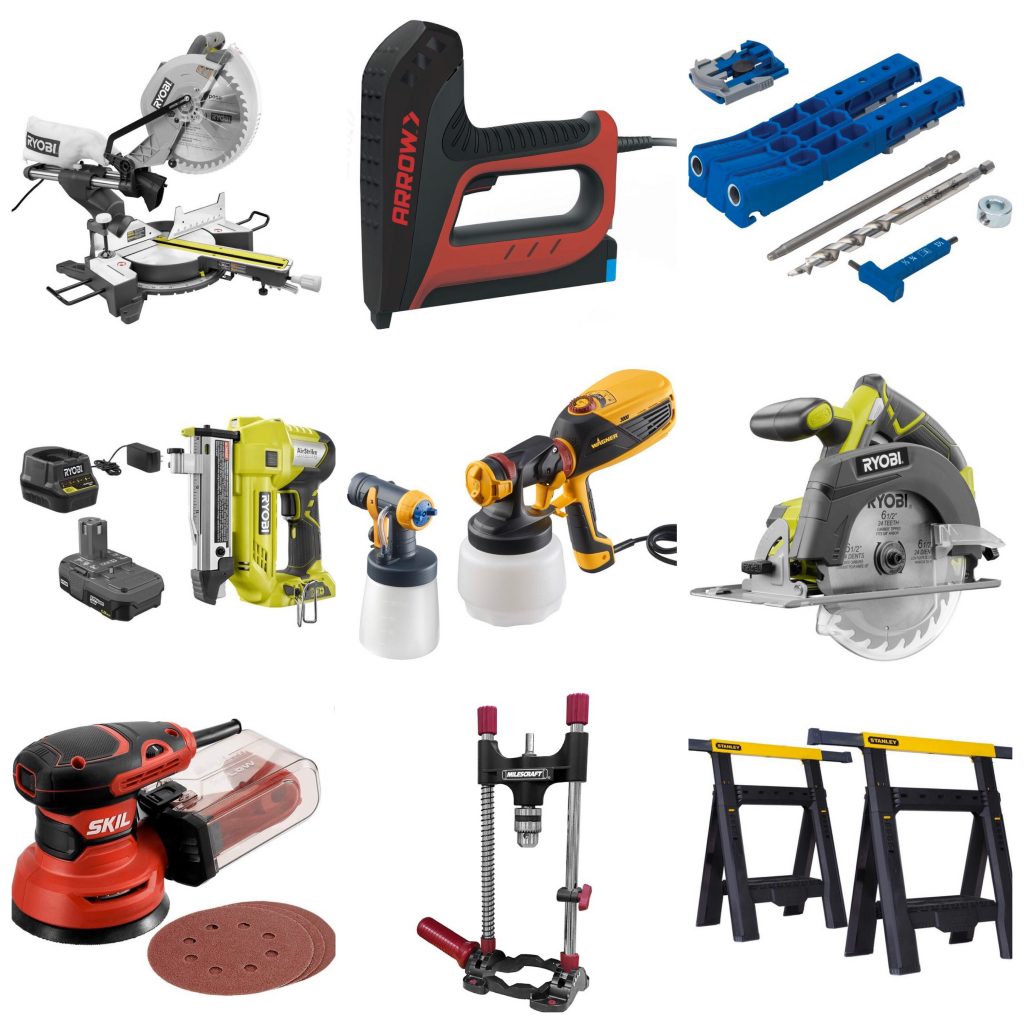 CLOTHING:
You will rarely see me promoting clothing (DIY blogger here) but this MAMA sweatshirt is so SO worthy of mention. I purchased it a few months ago and its literally on my body every time it comes out of the dryer! The turnover is currently super fast so if you order in the next day or two you should receive it in time for Mothers Day!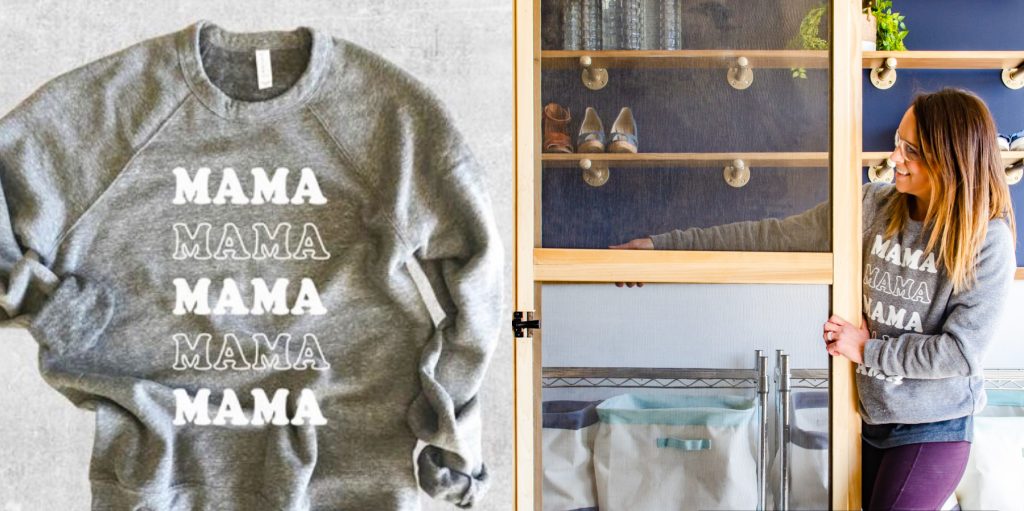 PERSONALIZED GIFTS:
ENSO RINGS
Those who have been following my Instagram account for a while know my LOVE for Enso Rings. They are silicone wedding bands that exceed comfort and style compared to any other brand I've ever worn. I started wearing silicone wedding bands when I became a mom so that I wouldn't risk scratching my babies with my diamond band. I continue to wear them because they fit into my lifestyle as a DIY'er! Who wants to ruin their regular wedding band when painting or constructing?? Not this girl! Silicone wedding bands are also amazing for anyone who is an avid gym goer, outdoorsy type or those in the medical profession. (to name a few)
Enso has recently launched their newest product, the MOD bracelet, which is completely customizable! You select the band color, clasp and sleeve to make it completely your own. You can even have it engraved.
Enso has TONS of styles and colors for both men and women and the prices are amazing! I also love Enso's commitment to being a Force for Good where a portion of their proceeds go to many different charities in our country and around the globe.
They are currently running a Mother's Day sale for 25% off of their ENTIRE website but if you happen to miss any site wide sales you can always use code HAUTEHOUSELOVE20 FOR 20% off your purchase.
COST – RINGS START AT $5.99 (order soon for Mother's Day delivery)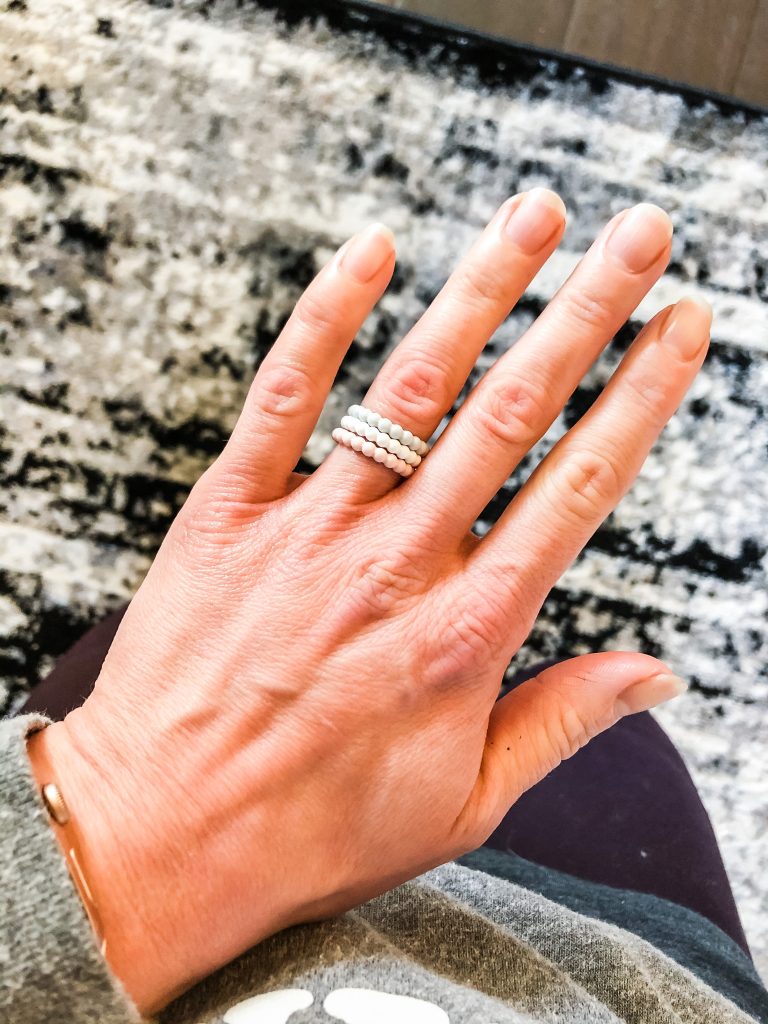 PAINT BY NUMBER CANVAS KIT – BY CHARM SCHOOL
I couldn't let this guide go without giving attention to another one of my FAVORITE local businesses. Charm School is a local art school that teaches a variety of art medium classes for school aged kids to adults. My big kids have enjoyed several canvas painting classes over the past few years.
If you need something to keep yourself (or your mama) occupied during this extended time at home the owner of Charm School, Yvette Morgan, is offering customizable "paint by number" canvases that would make an AMAZING gift!
Paint what you Love!!
Turn your favorite photos into a "Paint by Number" Canvas simply by sending in your photo. It then gets converted to a 16×20 canvas. You have 6 color choices to choose from and includes paints, paint brush and small cardboard easel.
COST – $40 (Shipping $8-$10 depending where we ship)
Contact: Yvette Morgan owner of Charm School Creative Space
You can find her on FB or email her at moderncharmboutique@gmail.com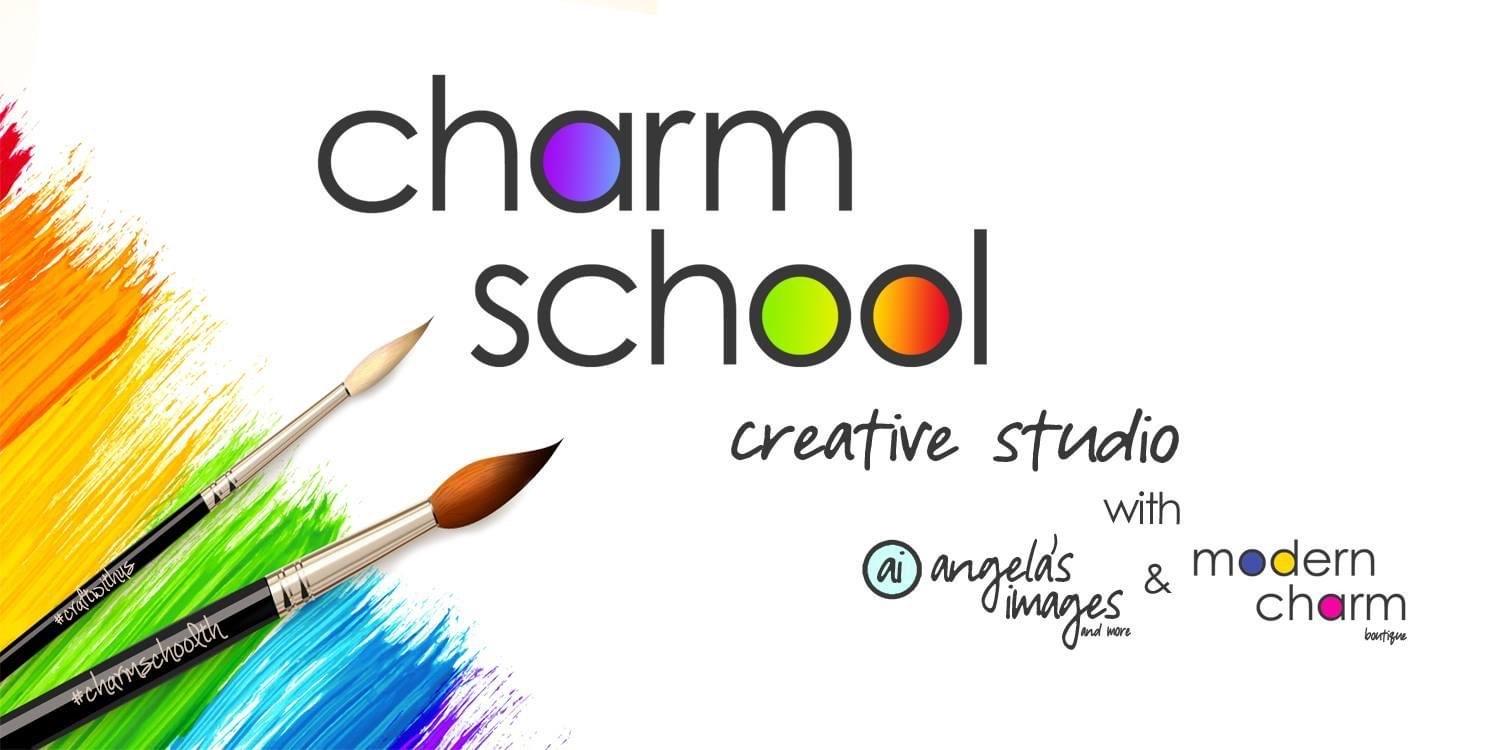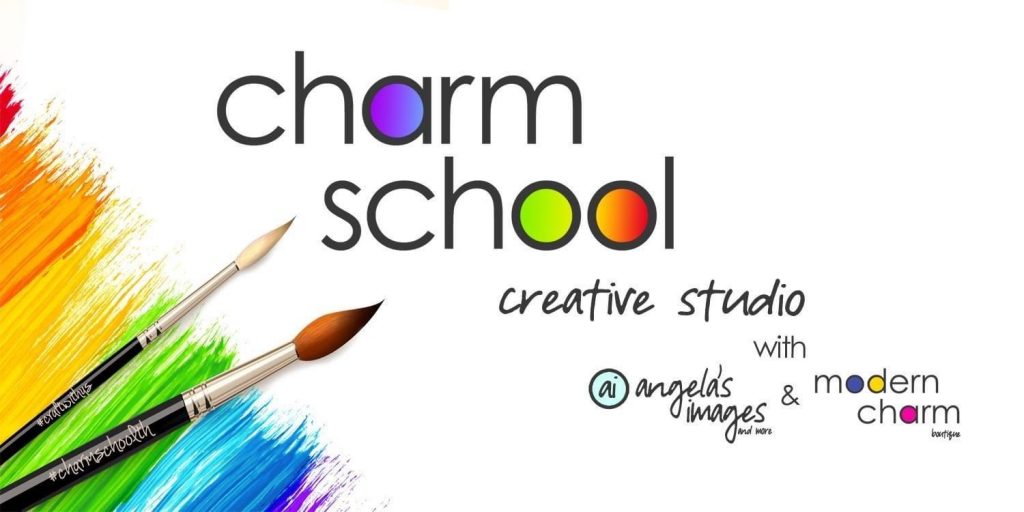 IN HOME EXPERIENCES:
HOME CHEF
My husband and I have been getting Home Chef boxes once a week for the past 4 months and we absolutely LOVE them. The meals are simple, delicious and generally take anywhere from 15-45 minutes to cook. All of the ingredients are pre-portioned and ready to go. We use them as an opportunity to do a frozen pizza and movie in the basement for the kids and we cook a nice meal together and make it an at home date night! It gives me one (or two) less meals to think about during the week and it gives my husband and I the chance to reconnect.
A box or two would be the perfect gift to send to a mama in your life who needs a break from meal planning or just needs a quiet evening at home with a nice meal. The cost for two-two person meals is comparable to the cost of one (out of the house) date night.
You can use this link to get $35 off your first box if you are a brand new to customer.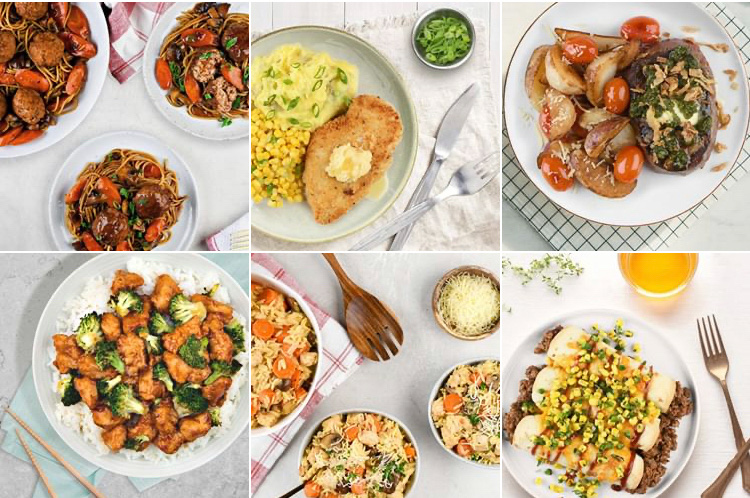 SPECIALTY COFFEE SUBSCRIPTION
If you follow along with my stories on Instagram you know im a huge coffee drinker. Last summer while perusing at a flea market my husband and I came across a stand alone coffee cart. Because of the unique way that it was set up I just KNEW this was going to be amazing coffee. I was right.
Mission Coffee Company is based out of Columbus, Ohio. Their commitment to quality is unmatched and they offer only the finest ingredients and processes. They believe in beautiful, sustainable coffee that is roasted in house.
They have recently started offering coffee subscriptions in one, three and six month increments and you can choose between their featured (international), house (domestic) or black (espresso) blends.
We were gifted a 3 month featured coffee subscription this past Christmas and are now enjoying a house blend subscription. We make our coffee with a (recommended) French Press and it makes our coffee taste even more amazing.
COST: $47 and up
More Coffee Related Gift Ideas: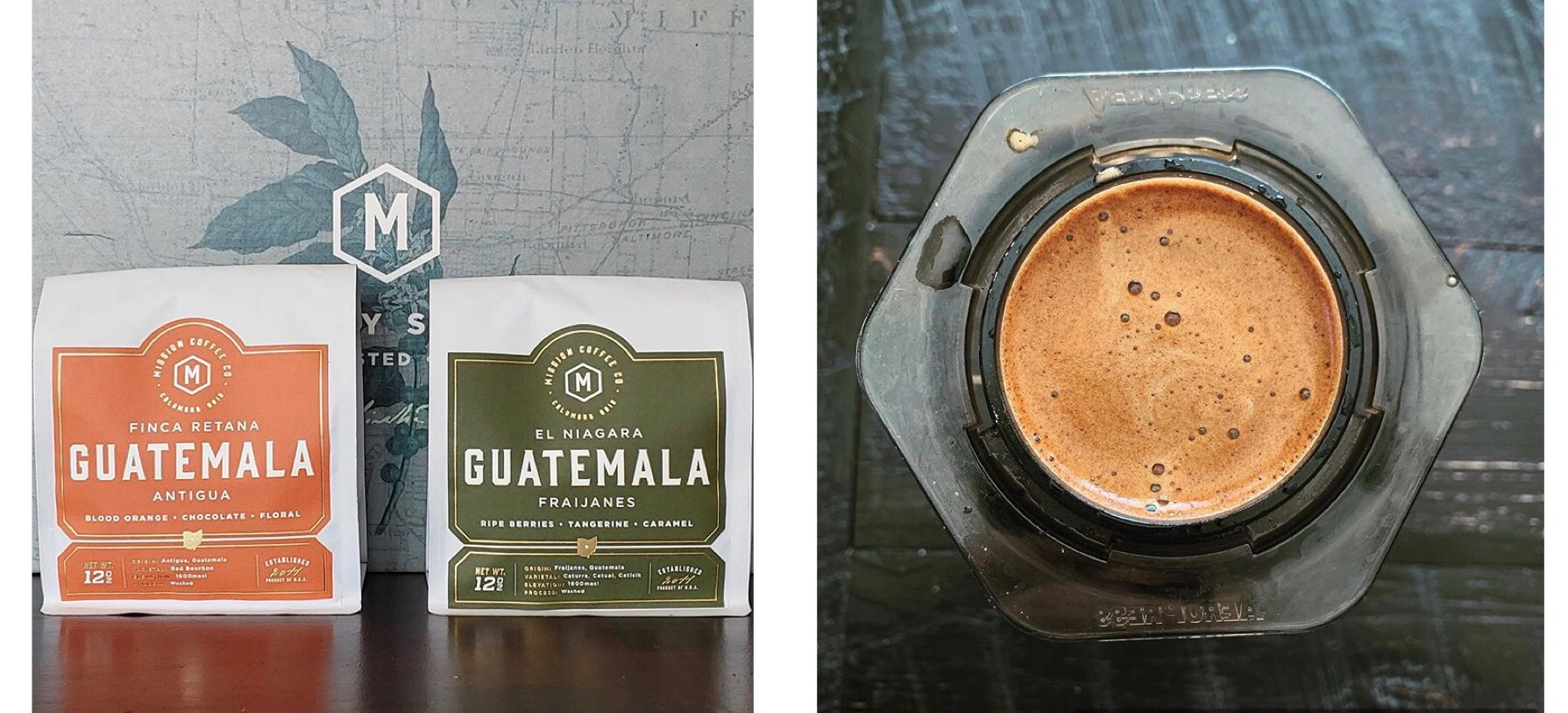 HOUSE PLANT DELIVERY
Let me be straight with you. I have as black of a thumb as they come. But every once in a while I catch a wild hair and decide that I'm going to attempt to be a plant lady. This usually happens in the spring around Mothers Day. This year I tried house plant delivery! What fun it was to have these beauties arrive!
Before they showed up at my doorstep I had hub make a curbside pickup to our local home improvement store for inexpensive pots and soil. I decided to paint my pots to give them a little something extra. But truthfully… if I end up killing these things at least they will die in a beautiful pot.
If you know a Mama who has a green thumb (or is trying hard to have one) sending her a house plant delivery may be the perfect gift! I ended up ordering my house plants from here but I'm sure you could call a local nursery to have one delivered or picked up as well. If you want a more comprehensive list of places to order house plants online my friend Liz wrote an amazing blog post.
COST: VARIES
More Plant and Garden Gift Ideas:
Outdoor Furniture & Accessories – Shop My Home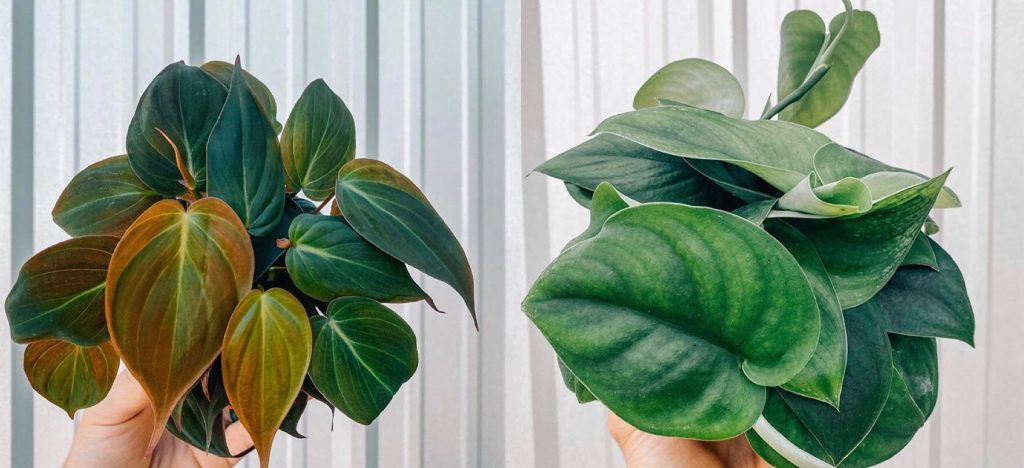 Thank you so much for taking the time to read my Mother's Day Gift Guide! I hope it was helpful! If you would like to see more gift guides in the future please leave a comment below or send me a message on Instagram!