HOW TO BUILD YOUR OWN WINE BAR: JEFFREY COURT RENOVATION CHALLENGE WEEK 3
Build a custom wine bar with these inspirational design plans from Haute House Love. Plans include a tiled cabinet, herringbone shelves and a unique pegboard backsplash.
What do you do with a blank kitchen nook and a dream?
YOU BUILD A SHOW-STOPPING WINE BAR!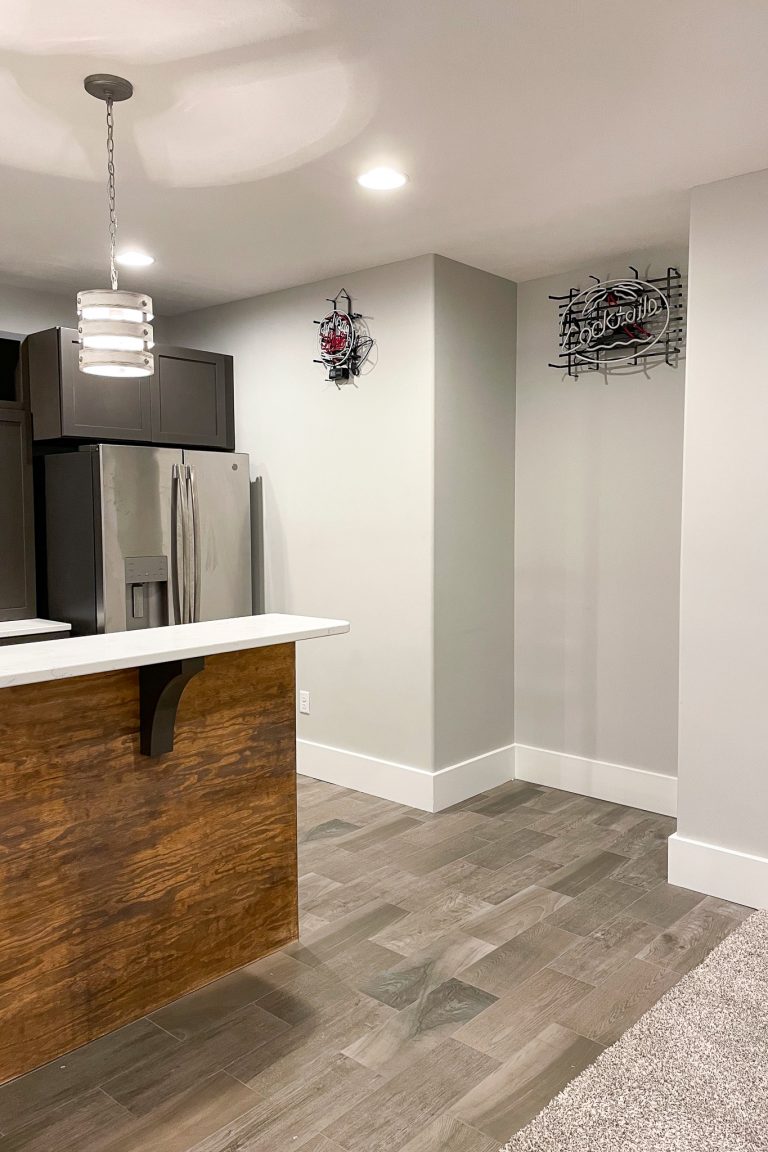 It's Week 3 of the JEFFREY COURT RENOVATION CHALLENGE sponsored by FROGTAPE & SINKOLOGY. All opinions are my own.
In this competition I am one of 12 design finalists chosen to renovate a space in our home in just 6 weeks!
If you missed previous weeks and need to catch up, head to the WEEK 1 and WEEK 2 blog posts to read all about it!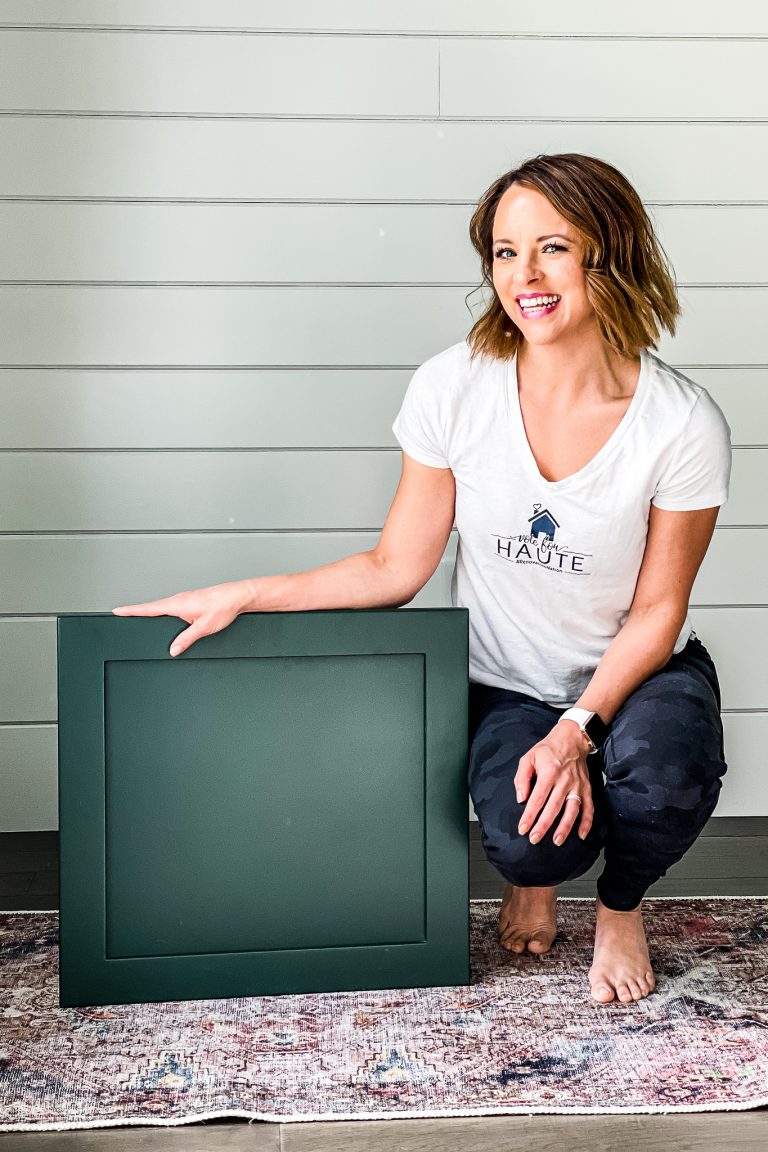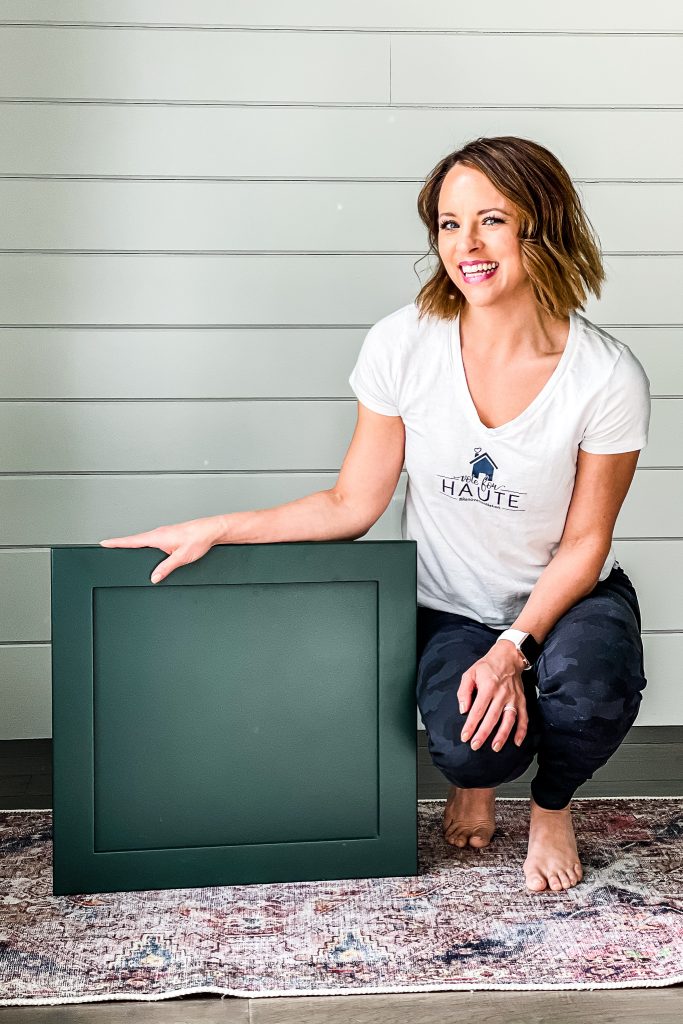 this post contains affiliate links
don't forget to vote!!
The winner of this competition is chosen by votes and I need your help!! You can vote once every 24 hours from every device you own!
You can also be reminded to vote by joining the VOTE FOR HAUTE TEXT CLUB!!
Simply text VOTE to 877-649-0816
The voting link will be sent to your phone every morning until 5/16/21.
You can also purchase a VOTE FOR HAUTE T-SHIRT to help spread the word on social media during the competition. This is purely for fun and all profits from t-shirt sales will go into a giveaway for more shirts! How fun is that?!? Make sure to follow along on INSTAGRAM for a chance to win a shirt!

WEEK 3 UPDATE: How To Build A Wine Bar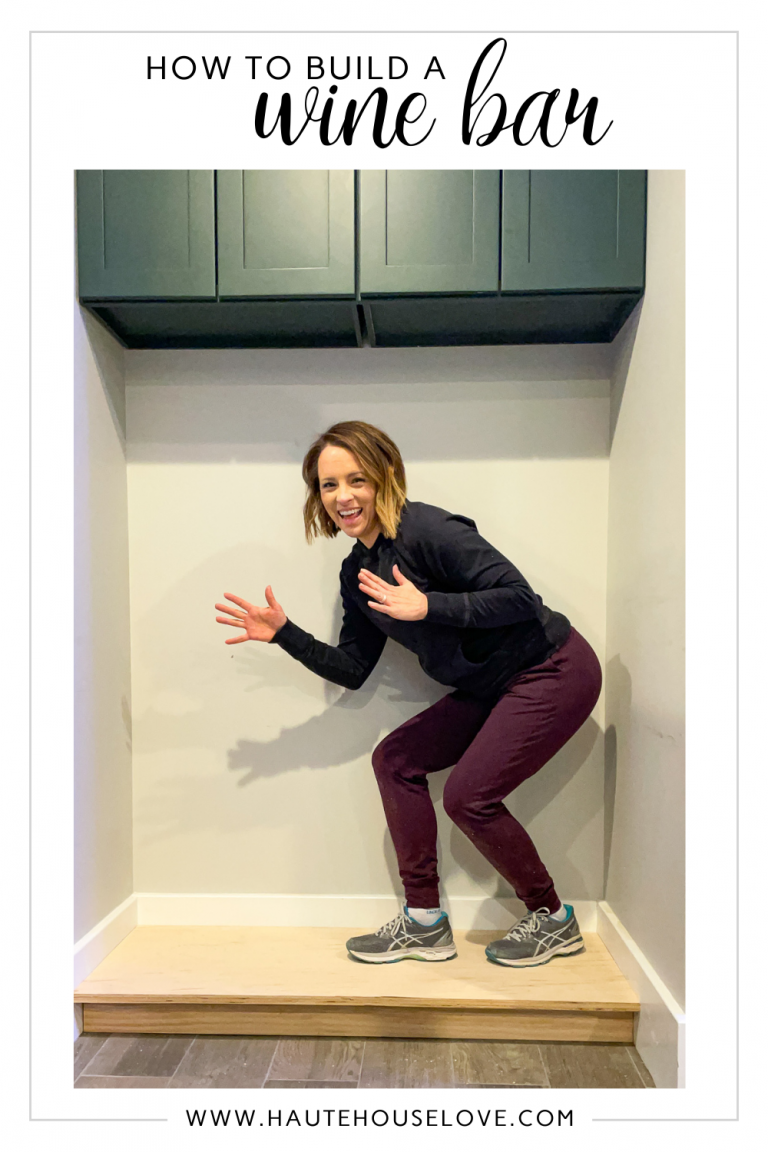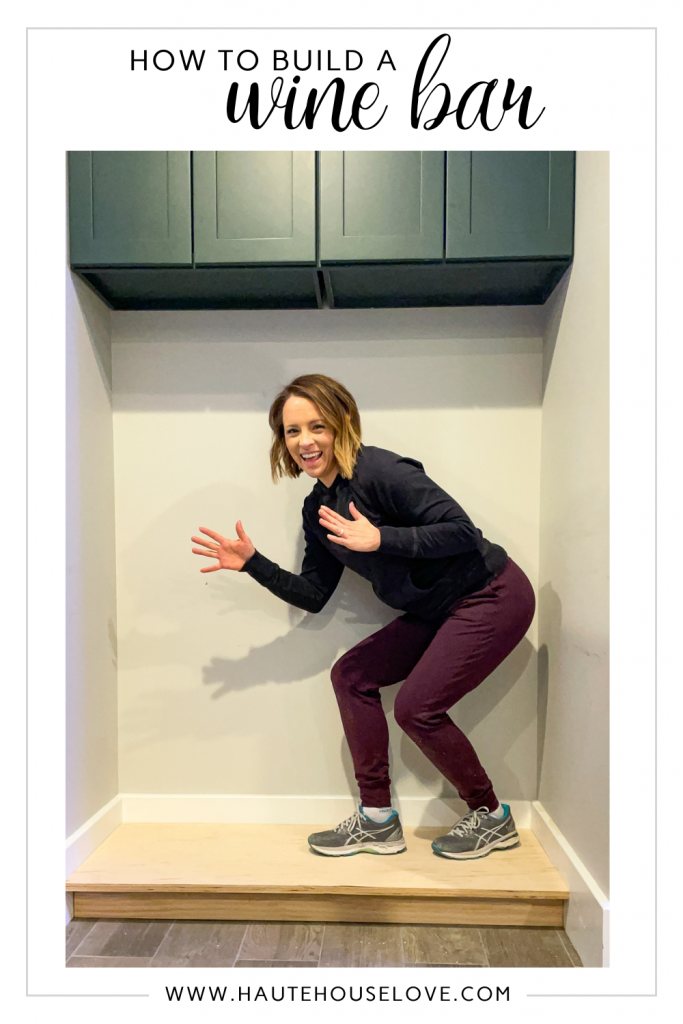 Wine BAR plans
While the cabinets were being hung after painting, I spent a lot of time finalizing the plans for the wine bar.
I dreamed up a plan to build a custom open cabinet with a tiled back and I needed to get a lot of it prepped before actually being able to tile.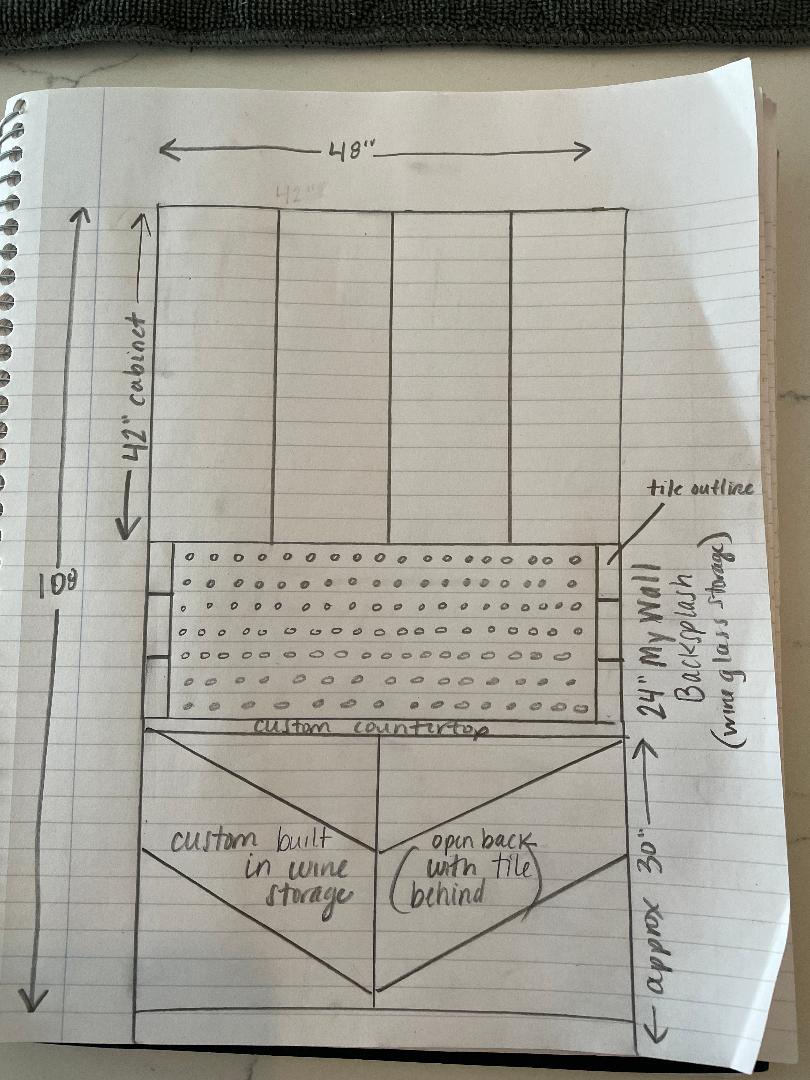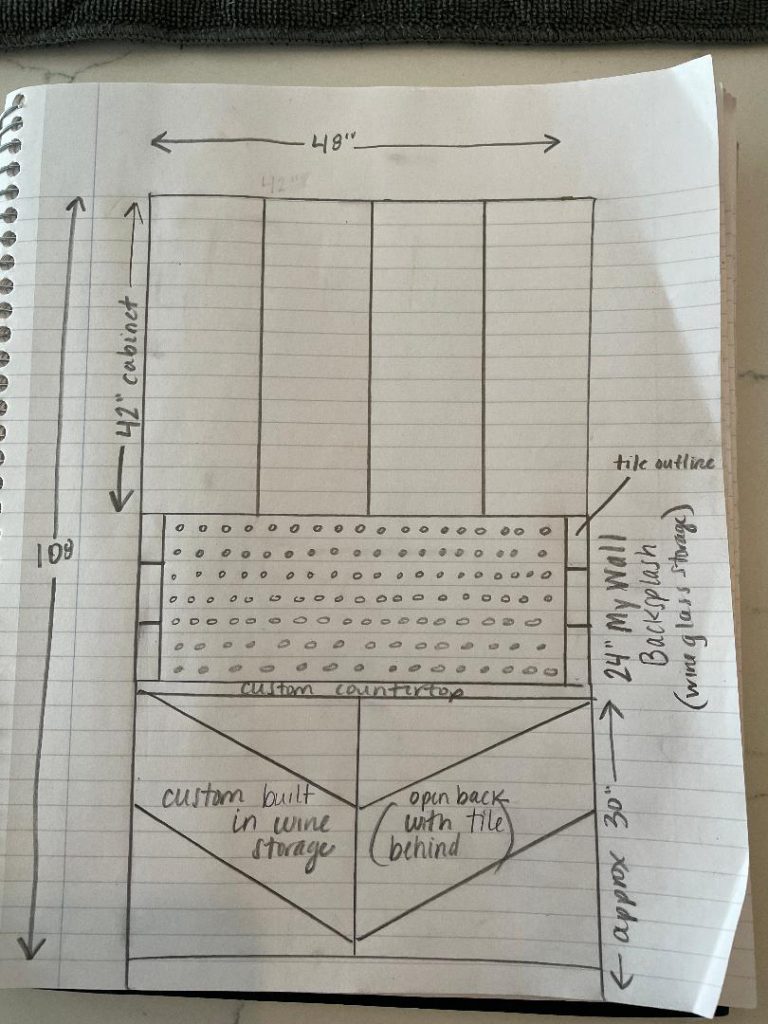 If you have watched me build other things on my INSTAGRAM STORIES you know that figuring our measurements isn't exactly my forte. (Thankful to be married to an accountant, PS.)
So you can imagine how long it took me to create a custom cabinet plan. OY!!
In the end I decided to do a 20" deep butcher block countertop, with a 3 inch toe kick and four herringbone shelves.
At this point I also planned on tiling the back of the cabinet for some added visual interest. (But this soon changes)
This entire design concept changed several times during the design process but the photo above is what I finally decided on!
The original inspiration came from LARGE HERRINGBONE SHELVES that I spotted on Pinterest.
I figured, "I can build that," later realizing "THAT" included a full blown cabinet BUILD!
I had zero clue how to start that one.
Luckily, I have made some pretty darn good friends in this business and my girl Liz at Within The Grove had just completed the most amazing pantry renovation with, you guessed it, DIY built in cabinets!
I stalked her INSTAGRAM HIGHLIGHTS for a baseline of the cabinet build, which helped a TON.
You can find the tutorial HERE
The Wine Bar Backsplash
I decided to go with a custom pegboard piece for the backsplash.
Let's chat about it for a hot second because it the coolest thing that I have seen as far as large display design.
**I was gifted this product for the renovation but all opinions are my own**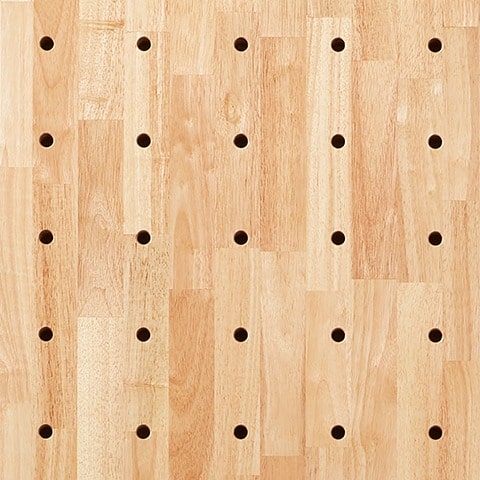 The company is called Adaptiv Design Concepts and the pegboard product is called MyWall.
MyWall has the ability to hold massive amounts of load capacity. You can put many of these pieces together to achieve your desired look.
It can become garage organization, home gym organization or even a rock wall for a kid's playroom.
The options are really endless!
The way that I use the MyWall in the kitchen does NOT do justice to all of the things this pegboard can do.
What it DOES DO is bring a really interesting textural element to the built in wine bar.
Adaptiv Design Concepts takes great pride in using renewewal resources, so all of the My Wall product is made with rubber wood which is sustainable and renewable
As we approach Earth Day tomorrow I think its a great time to mention the companies who are trying to keep a low carbon footprint on the earth and Adaptiv Design Concepts is definitely one of them!
you can see the MyWall spec sheet here
BUILDING THE WINE BAR
I started from the ground up with this build, deciding to keep the already installed baseboards in place to avoid more demo.
This week ended with the toe kick in place and the floor of the cabinet installed.
I build the base of the toe kick with scrap 2×4, then covered the front with a nice piece of 1×4 select pine.
The floor of the cabinet is birch plywood, which was perfect for the original design.
But then I PIVOTED!!
I have a few more pieces to install and prep and a bit more thinking to do, then its TILE TIME!! 
And JUST because you made it this far in the post (and you are my favorite people EVER!) I'm going to give you a sneak peak of the JEFFREY COURT TILE that I will be working with in this space!!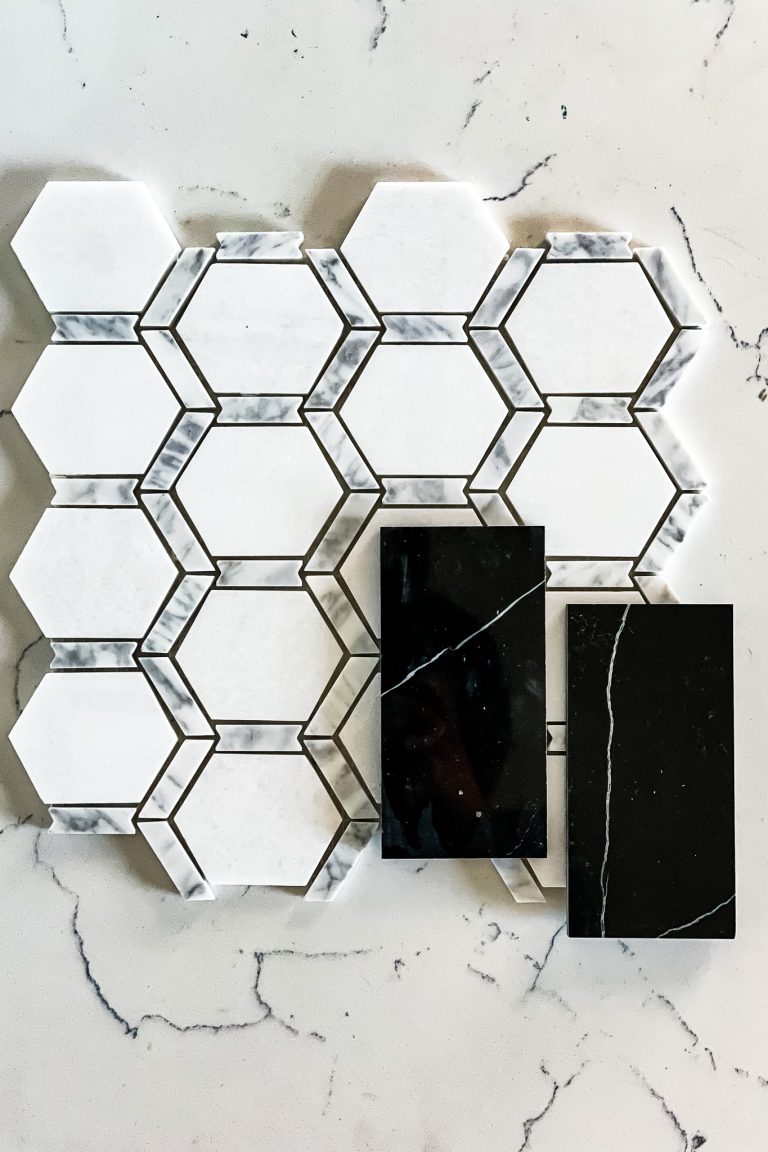 Isn't it BEAUTIFUL?!??
Let's keep it a secret between us, K?
See you for next weeks update!
Coming UP:
Week 4 – Tile Tile and TILE some more!
Week 5 – The Nook. The grunt work. Also, I'm TIRED!
Week 6 – Paint, Accent Wall, Finishing touches & reveal!
Make sure to come follow along on INSTAGRAM for all of the detailed tutorials and subscribe to my blog for weekly updates!!
[convertkit form=2172100]