Formal Living Room – One Room Challenge: Week 2: (the pivot)
Houston, we have a problem!
In DIY land this is no surprise. You take on a project, you expect to have the occasional twist and turn. I just wasn't expecting to have one so soon!
Let me elaborate.
I consider myself to be a paint color connoisseur of sort. I grew up with a dad as a home painter so color theory was ingrained in my brain at a VERY young age. As a designer I take great pride in my ability to choose an amazing color scheme that compliments the textile choices and finishes of my projects. I also can often be quoted saying to my clients, "if it's wrong, it's only paint!"
Imagine the surprise when I found myself taking my own advice this week!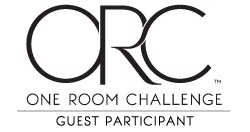 If you missed it last week I shared that I will be (FINALLY) finishing our formal living room for this One Room Challenge. When we built our house this space was "accidentally" left out of the main cabinet order and we were left with no built-ins around the fireplace, therefore I denied allowing half of the trim to be installed. 
It ended up being a blessing in disguise because now that we have lived here for almost two years I now want the space to function differently than when we built. It all worked out, I suppose.
This post may contain affiliate links. Purchasing through these links may give me a small commission at no extra cost to you. Thank you for supporting Haute House Love.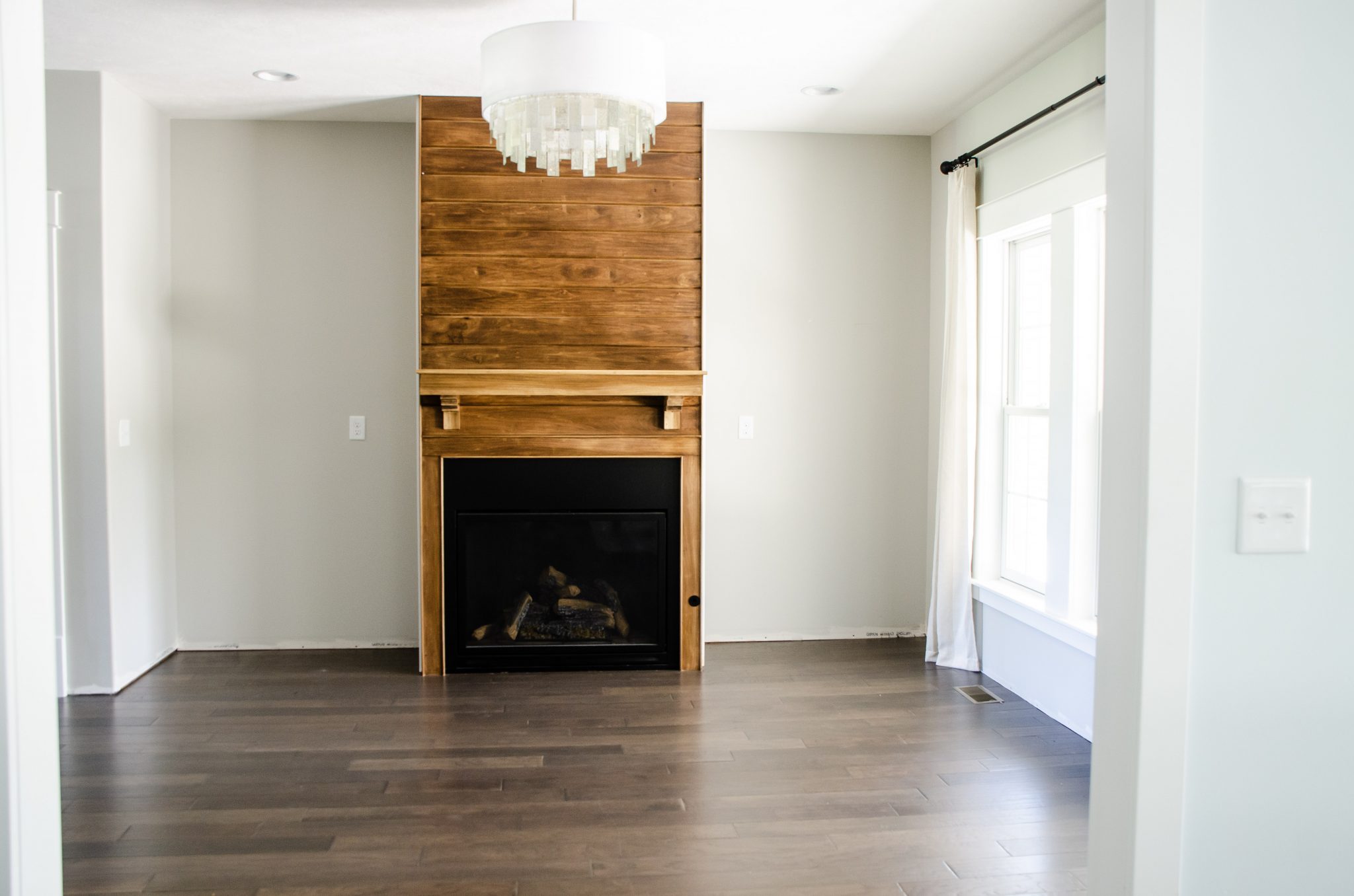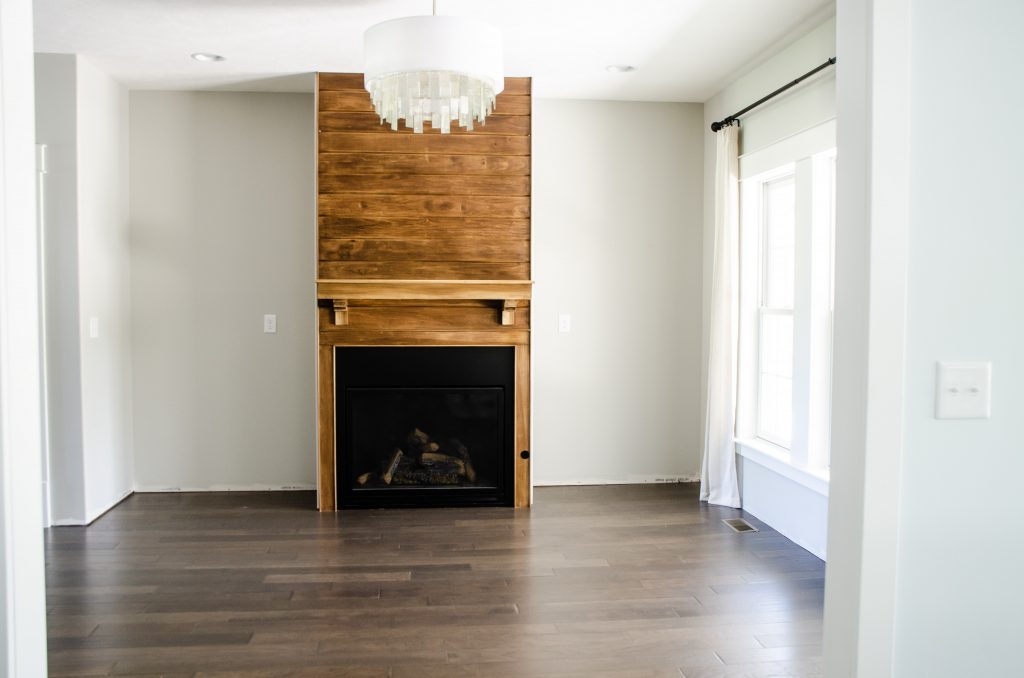 I am thrilled to be partnering with Sherwin Williams for this One Room Challenge. I work a large amount with their paint and colors for my client work and many personal projects. All opinions are my own.
In my design board last week I displayed a moody paint scheme with neutral and textured furnishings and bold wallpaper. This week (in IG stories) I announced my partnership with Sherwin Williams and presented my chosen paint colors. The colors I picked weren't my original choices, but were from SW's new Emerald Designer paint line, a luxury display of 200+ new colors in three finishes. And I was DYING to try it!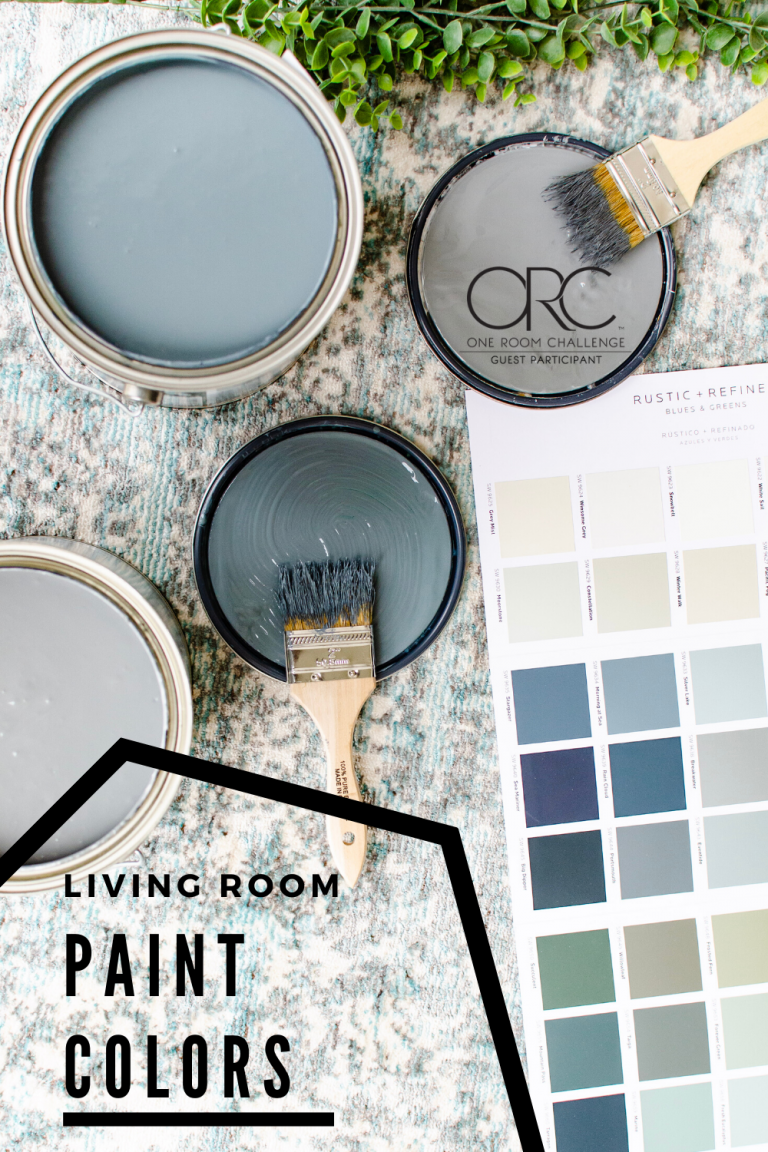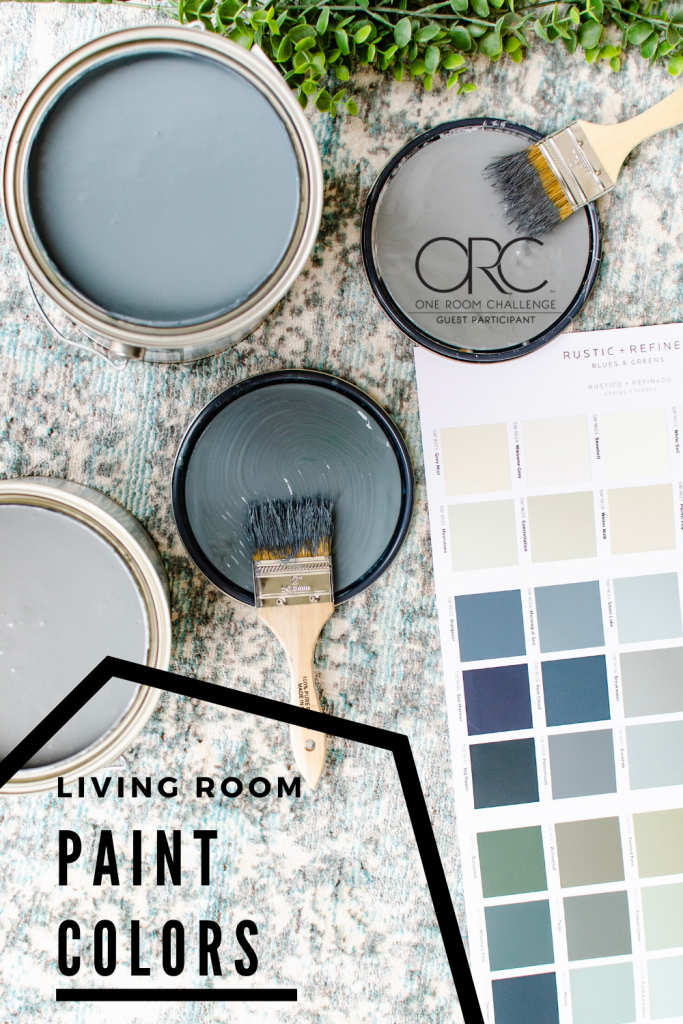 First, let me say that my Instagram followers and myself found my selections to be absolutely STUNNING! From the texture of the paint, to its butter-like application to the colors themselves. They were a sight to be seen.
The wrench that caused the sudden pivot came more from two conflicts that I just couldn't shake within myself. You see, the color I chose for the living room, once applied to the walls, read super SUPER close to a color in a neighboring room in my home. When I stood in the one place where both rooms could be seen, I didn't see a large variance in color. I attribute it to one room being well lit by natural light and the other being more centrally located in our home. Regardless, it was causing a squabble. I wanted each room to hold its own personality and in this scenario it just felt repetitive.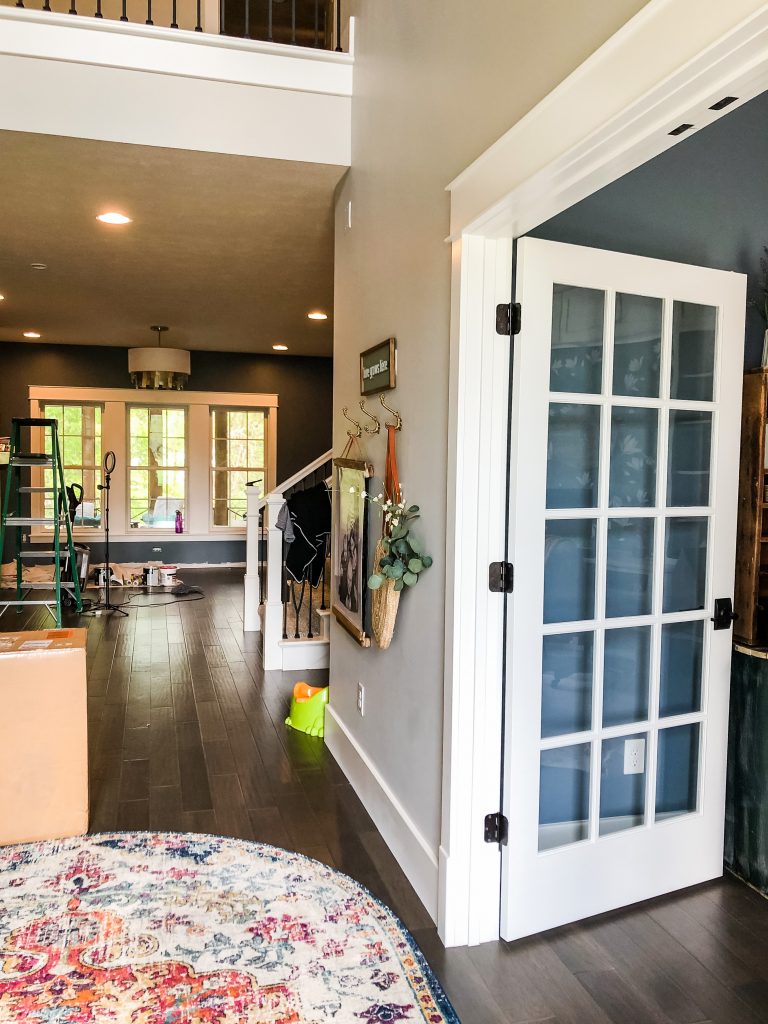 The other bothersome thing I noticed is that the color in the living room (because of its lower natural light) was reading much more navy when I truly had my heart set on more of a peacock teal. So while the color complimented the chosen wallpaper just fine, in my heart I knew it wasn't the result I was picturing in my head.
I was conflicted.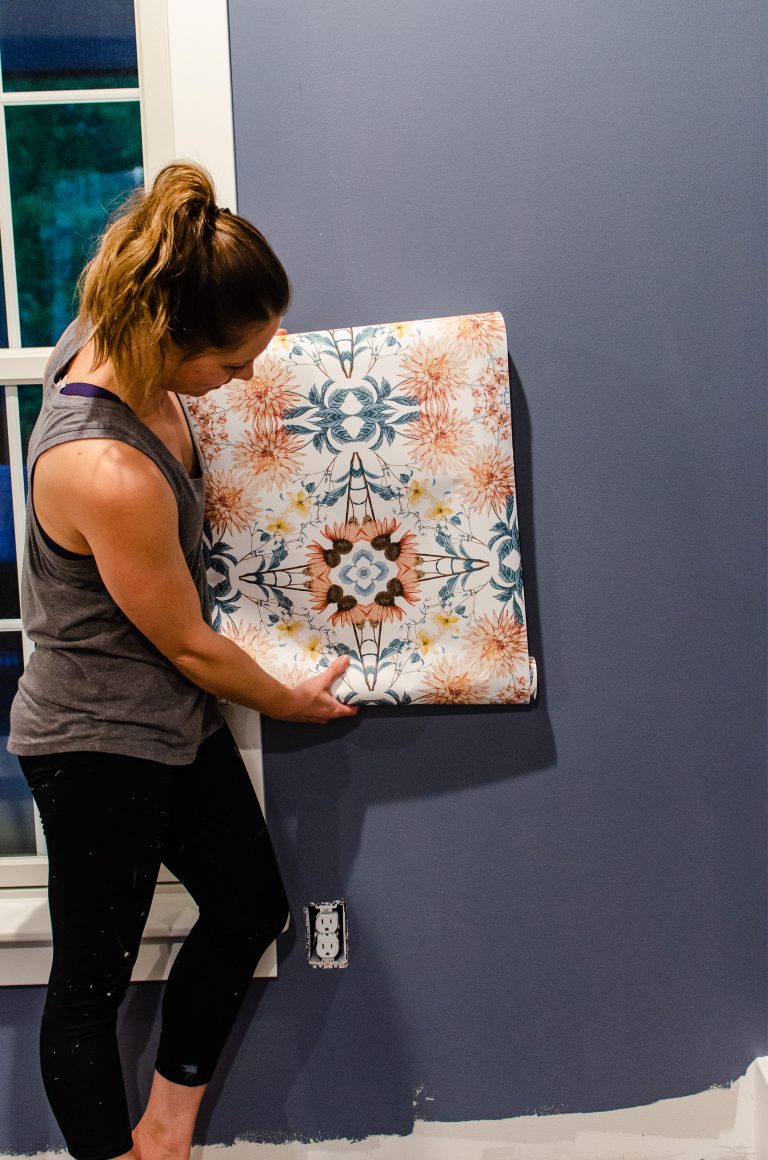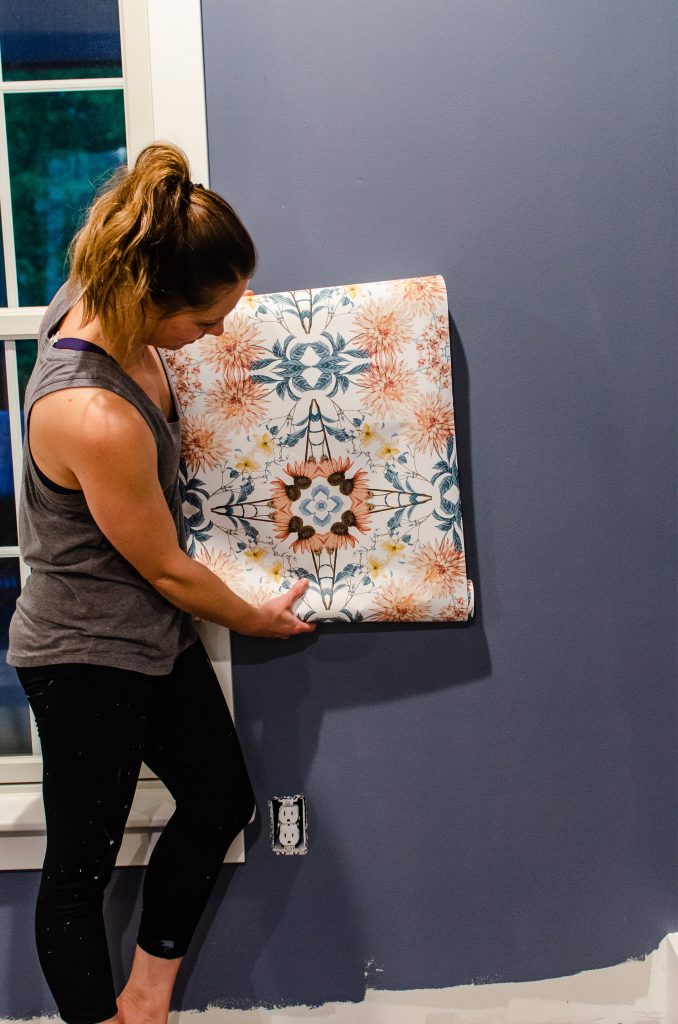 Luckily, I have some amazing buddies on this platform that were happy to help me work through my options. So after a text rally I decided to bite the bullet and go back to the original wall color that I had selected on my design board in the first place.
One quick call to Sherwin Williams later and we were back in business. My local rep gave me best news ever came when she expressed that I was able to get the NEW color selection in the same (Emerald Designer) paint line. I was thrilled.
Old wall color —Meet NEW wall color!!! (why did I change my mind in the first place?!?!?!)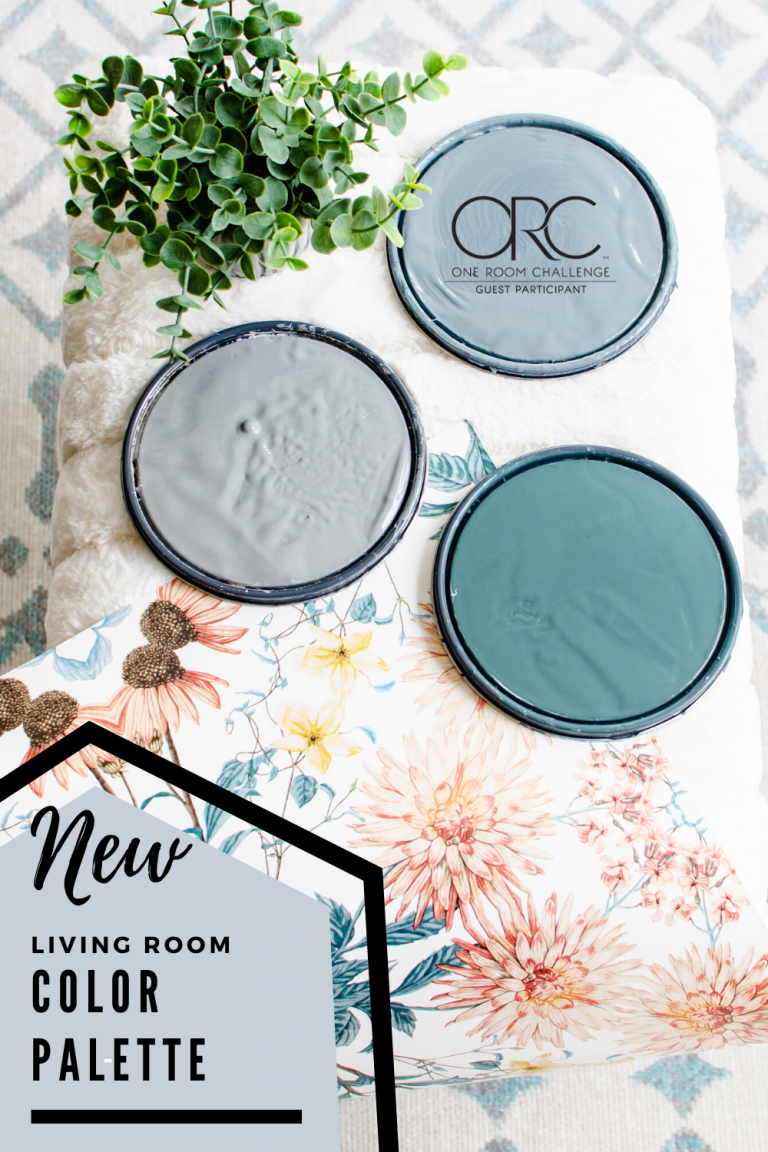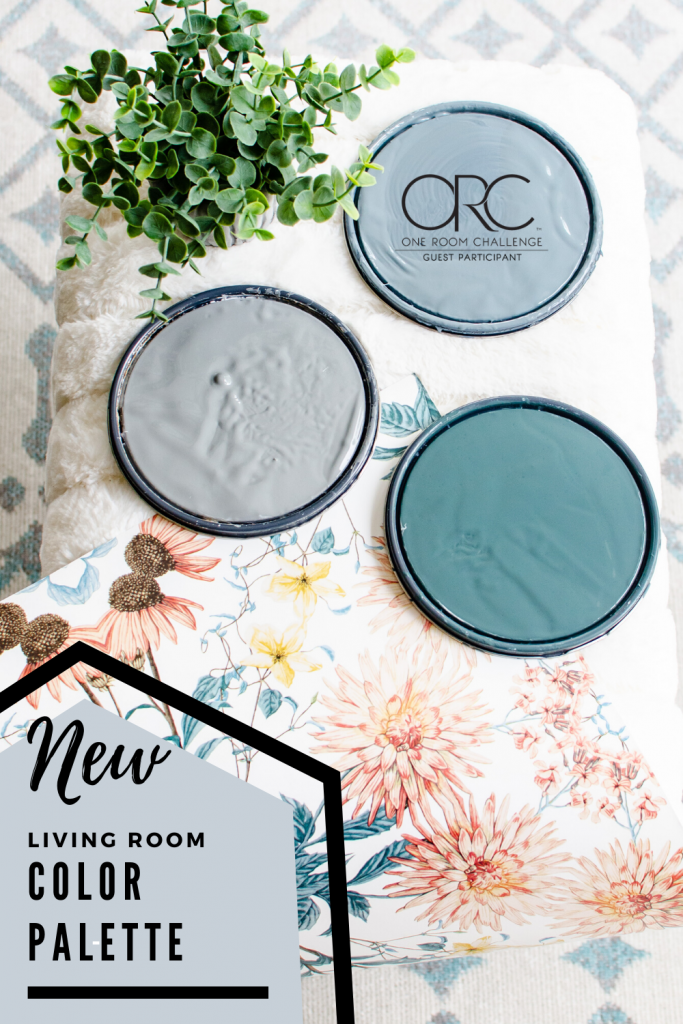 The room was JUST repainted today so you can look forward to the reveal of the color by this time next week! I also hope to get started on the built in benches this coming week which will really make this room start to take shape!
More (tentative) upcoming plans for this Living Room Transformation:
Week 3 – FULL New paint color reveal & start of built in benches
Week 4 – Finished benches and wallpaper install
Week 5 – Curtains & Lighting & Furniture (oh my!)
Week 6 – Barn Door Build ???
Week 7 – Barn Door Install & Finishing Touches
Week 8 – FINAL ROOM REVEAL!!!
If you are intrigued by where this space is heading I would love it if you would subscribe to my blog! You can also follow my day to day progress over on Instagram!