A Spring Foyer Refresh
I first decorated our foyer a little over a year ago. I had this amazing idea to utilize the two-story vertical space with old windows and doors with the vision of layering vintage prints over top of it. It was a HIT! SO much so that Flea Market Decor Magazine ran an online feature on the space earlier this year. It was so exciting! 
If you want to see how I created this space from scratch you can visit my Instagram account and watch the highlight bubble "Foyer Project."
This post may contain affiliate links. When purchasing through these links I may receive a small commission with no extra cost to you. Thank you for supporting Haute House Love.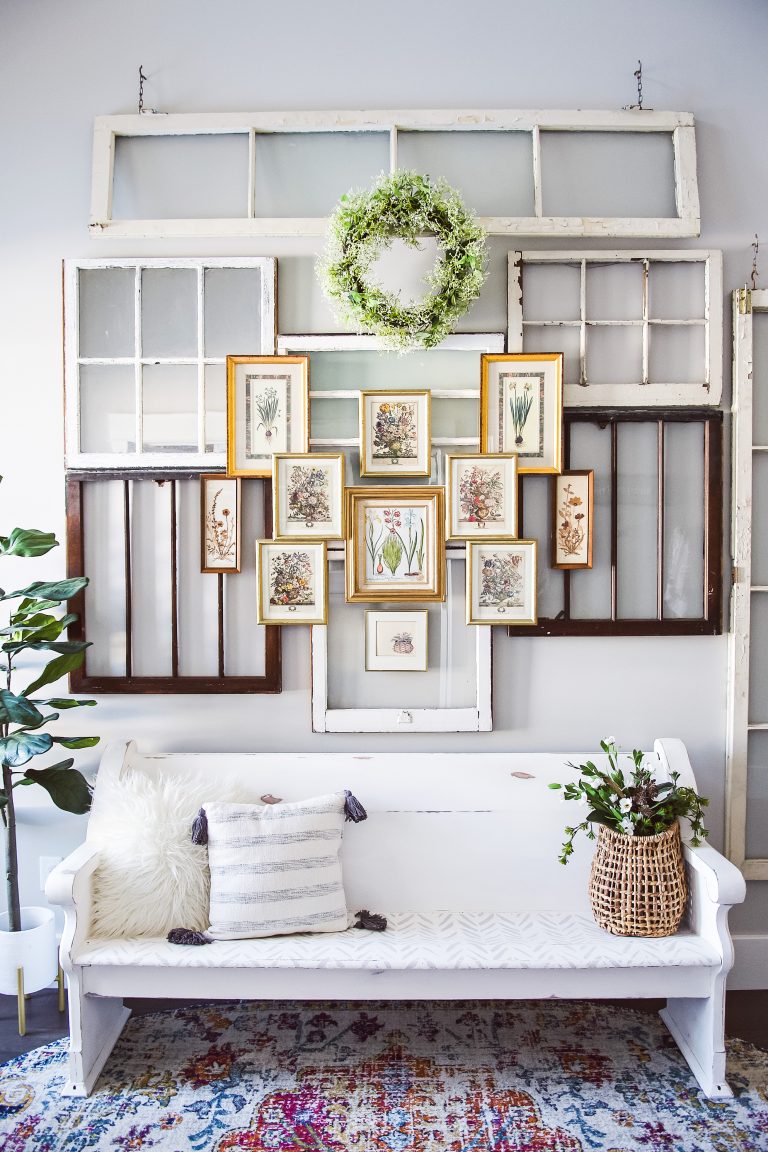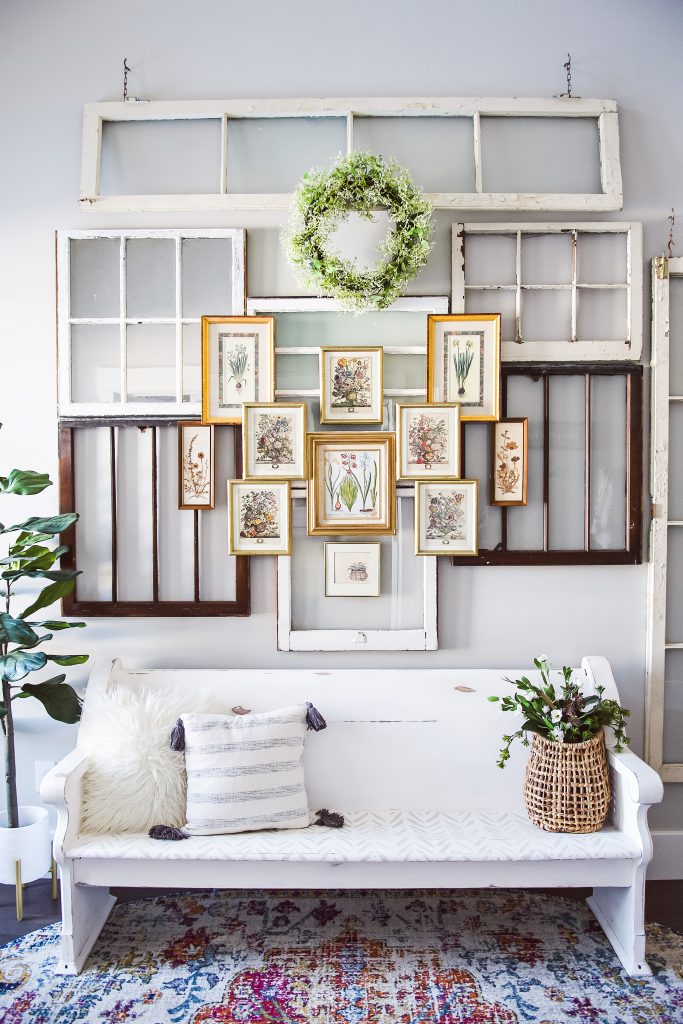 Since the original design was very spring/summer I ended up changing it out very simply for holiday/winter. Well, winter came down at the end of February and it has sat blank ever since! Now that I'm starting to get low on projects at home (staying home has made DIY'ing VERY interesting lately) I figured it was about time to shop my home to give this space a good seasonal refresh.
Things that are definitely staying:
The Windows! — These were always the base of the design. As long as I can keep changing up the front layer of decor I never really see this changing. (at least not anytime soon)
The Church Pew! — This is probably one of my proudest refurbishing projects to date. I love the story behind it and what it took me to modernize it. (You can watch the whole process in my Instagram highlights under "Chalk Paint Tutorial")
The Rug! — and I mean the original oval one.. not one of the other two randoms that are currently taking up real estate (aka "self flattening") in this space.
Everything else was up for debate! My vague initial plan was to add more greenery into the window space making the side tree and bench basket low priority.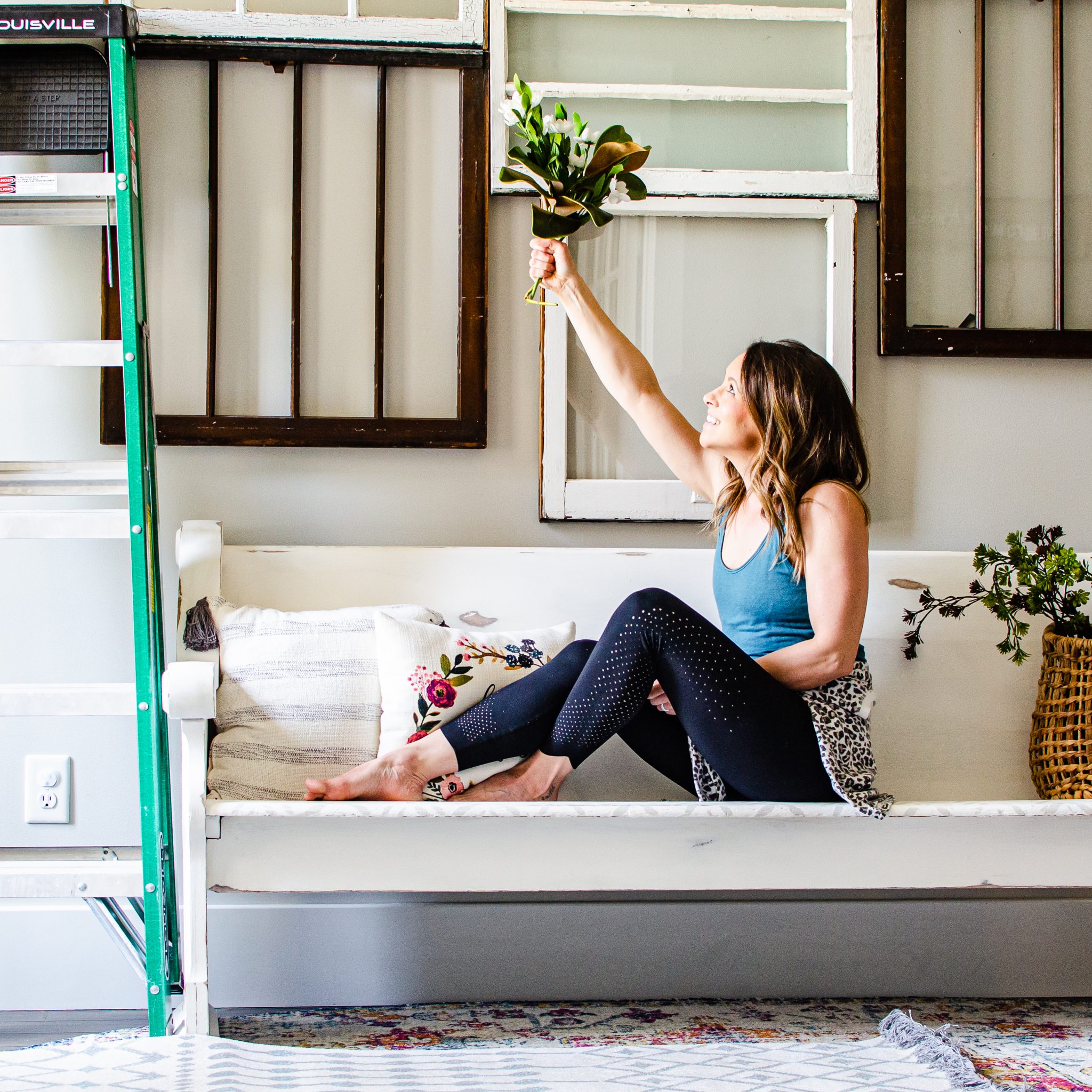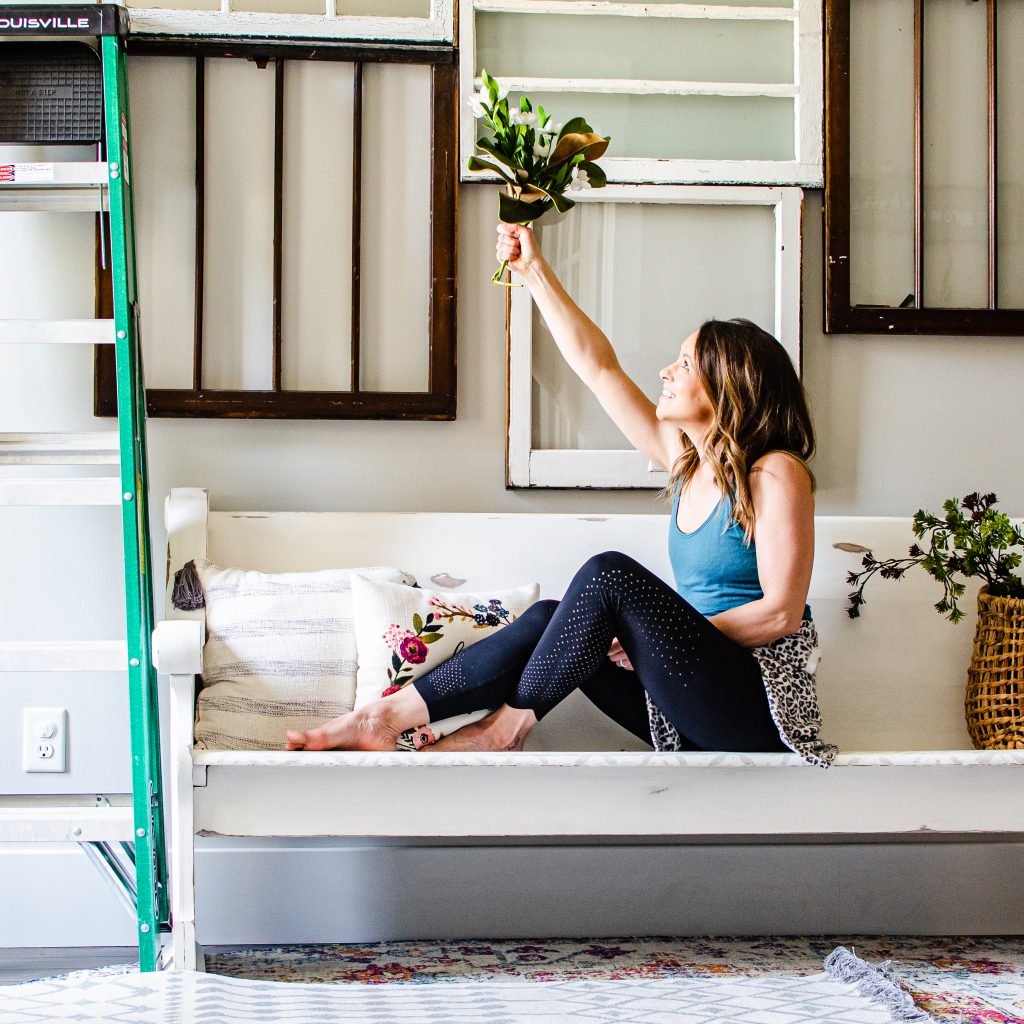 My Spring Foyer Refresh
This year instead of solely playing with layers I wanted to add texture and dimension to the windows as well.
I searched my home decor closet and pulled out some unused shelves, a vintage mirror, greenery, a few floral prints from last year, and other miscellaneous accessories. Since I couldn't go out and grab any extras, it truly felt like a "make it work" project.
Normally when I start a gallery wall I do one focal point in the middle then build out from there. This time, however, I changed up my normal pattern and started on the outsides and worked in.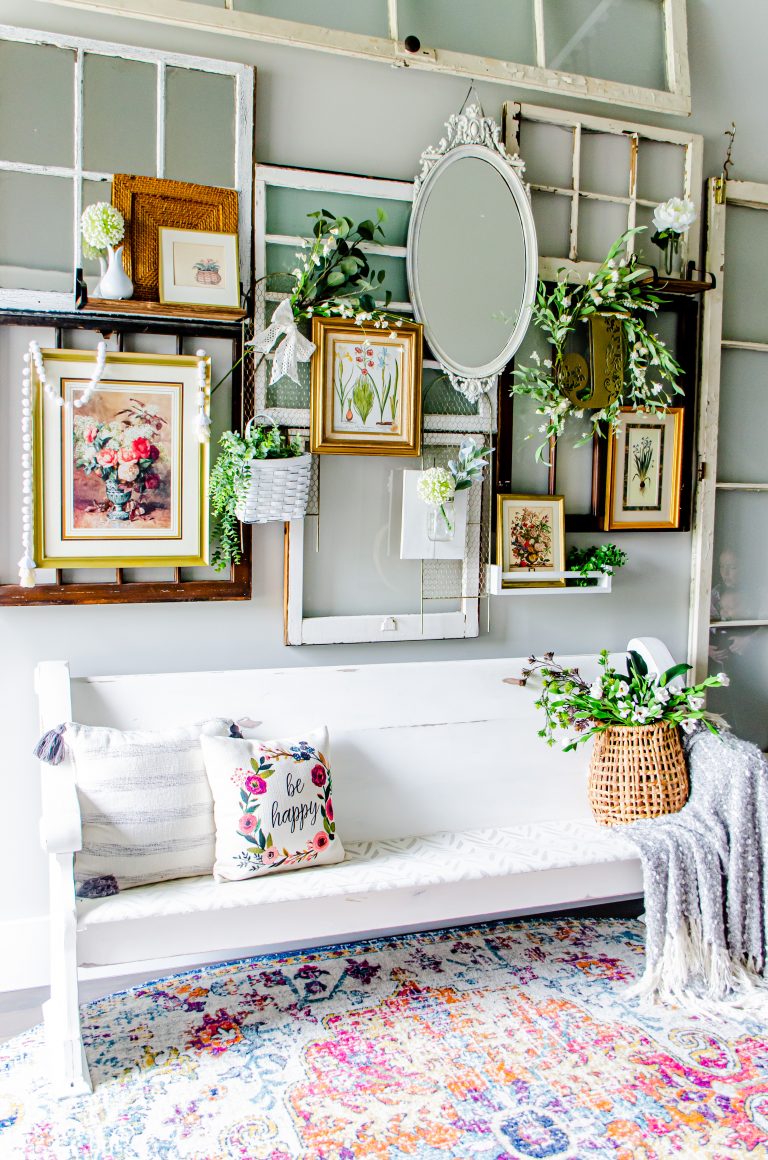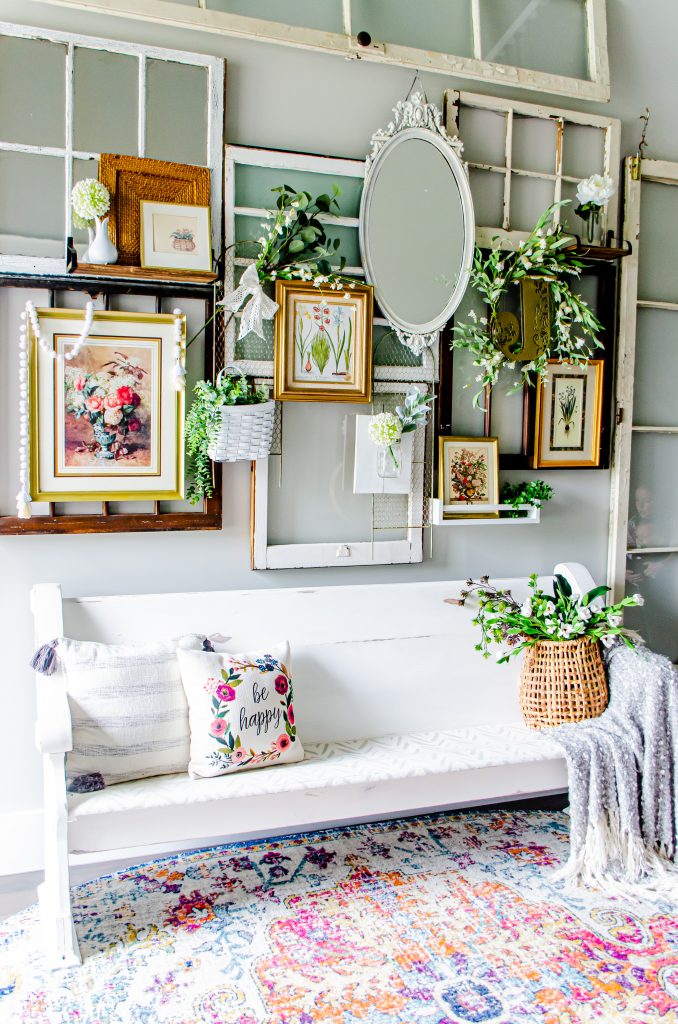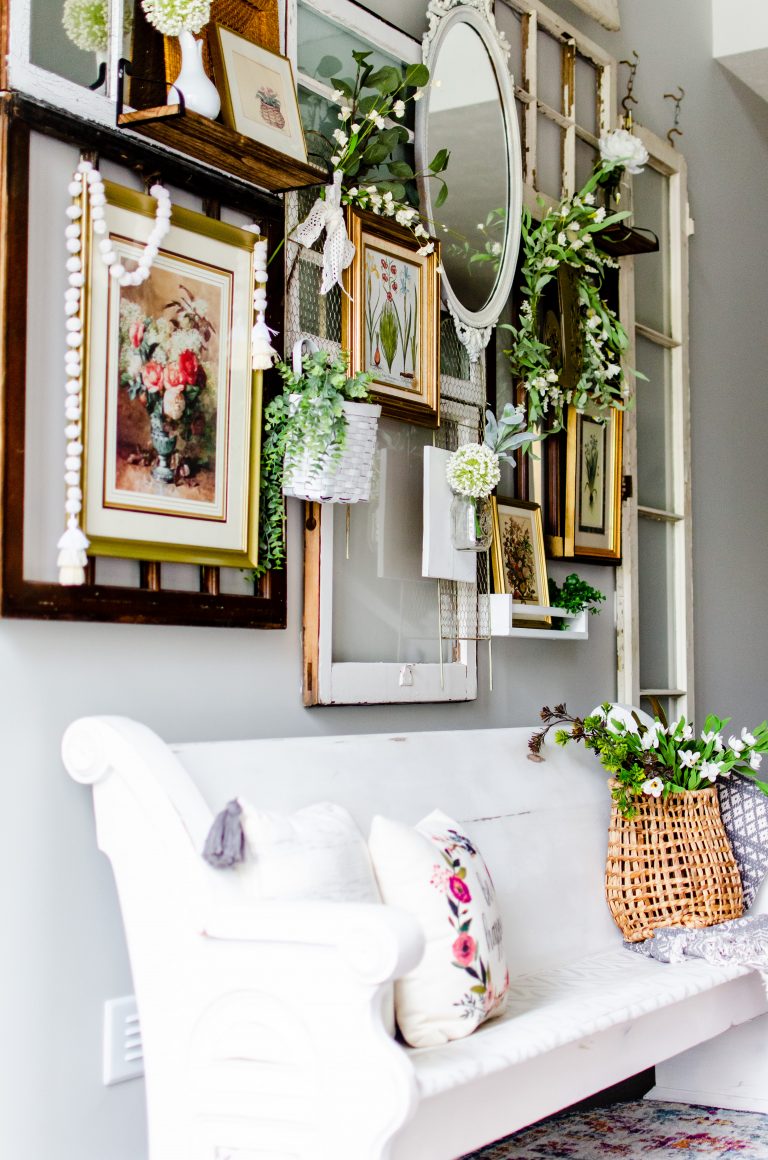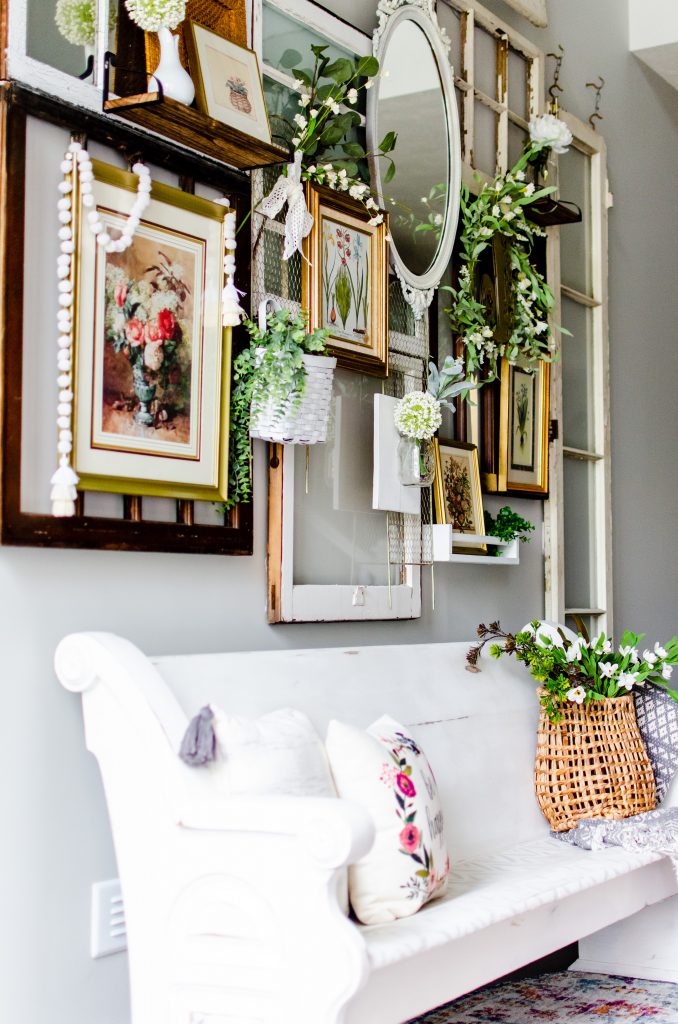 For me, gallery-type walls (especially those with a lot of layers and texture) take me several hours, if not days, to complete. I will work in a few things, take a step back to evaluate, then move things around. Often when I feel at a standstill I will walk away for 20 minutes, an hour, or even overnight and come back with fresh eyes to reevaluate and start the process again. 
I love this wall for so many reasons. It's not only an expression of my style but it gives me the freedom to keep the base layer of windows and change up the rest with the seasons. For a frequent decor-changer like me, it's perfect!!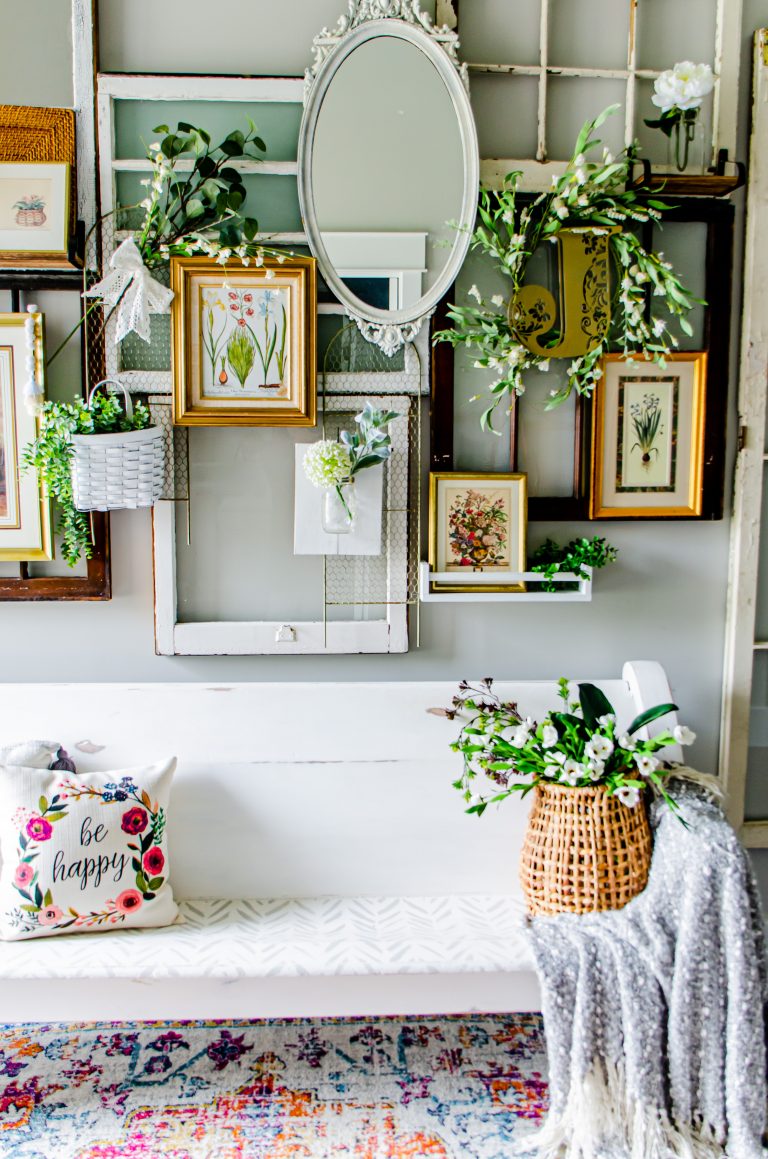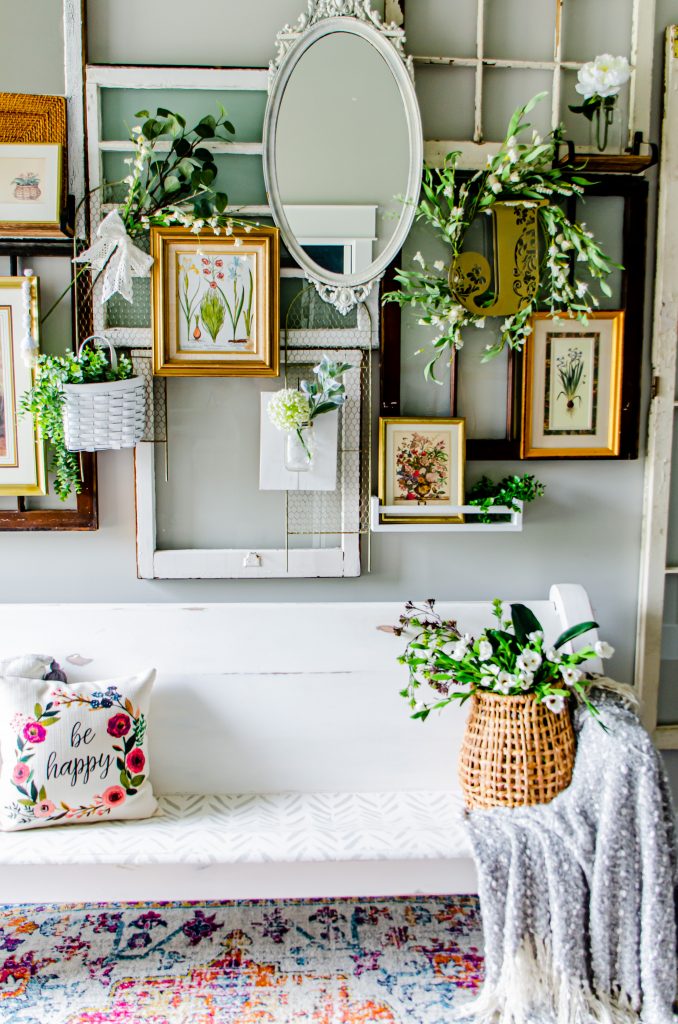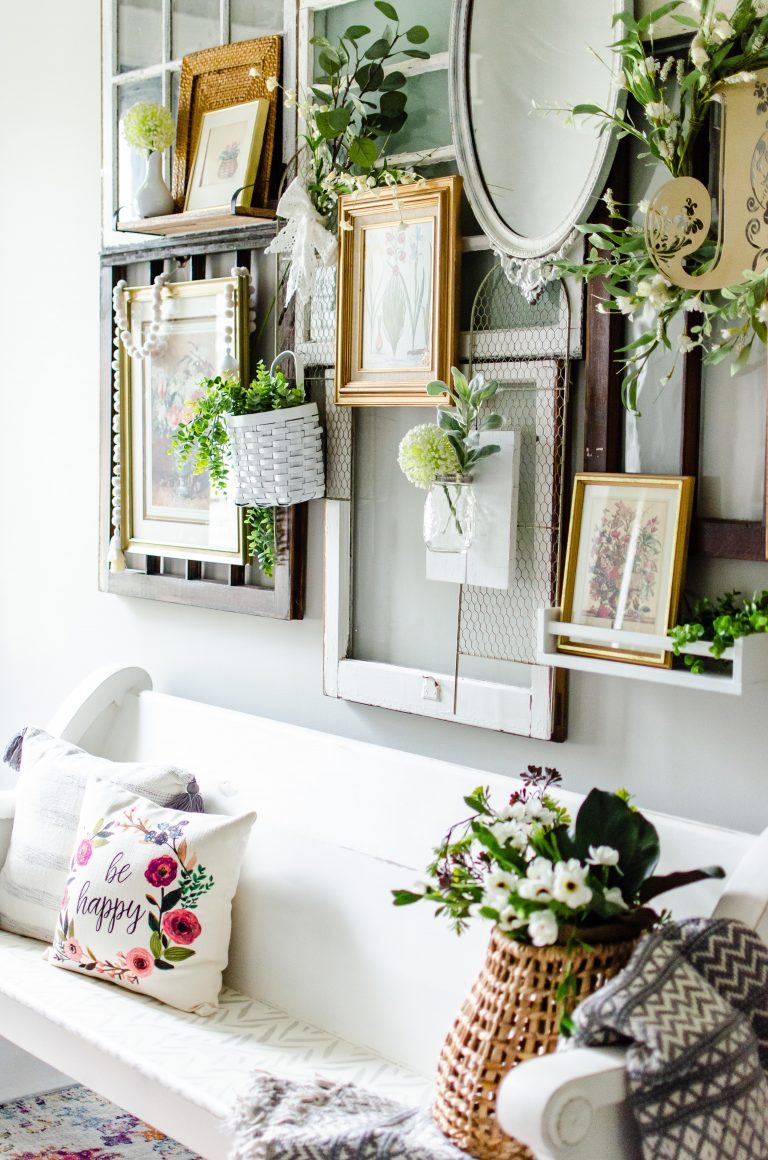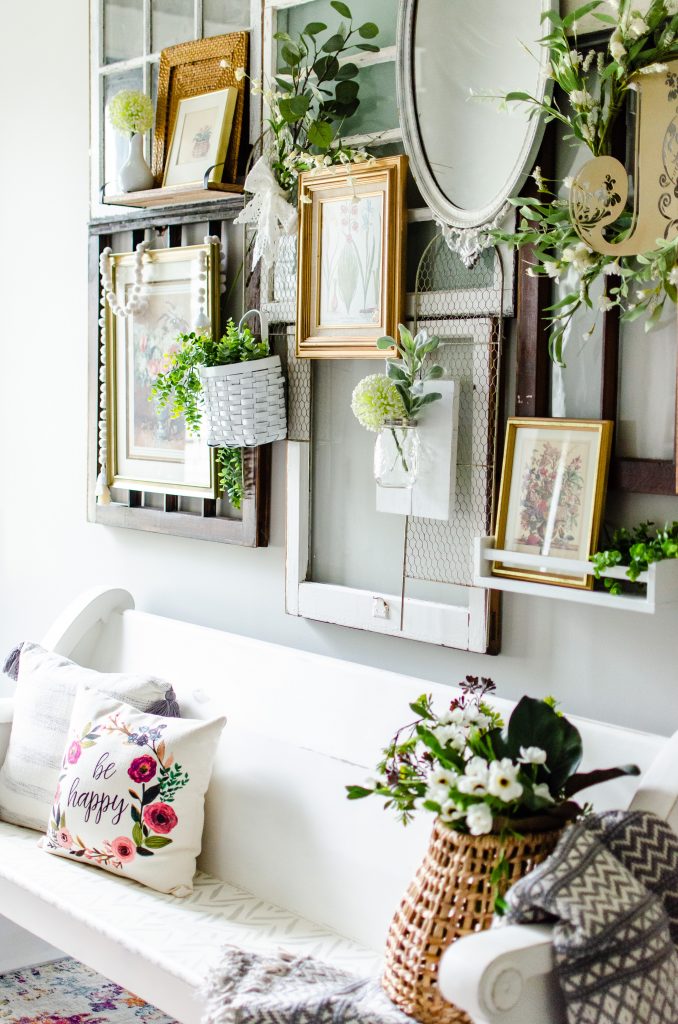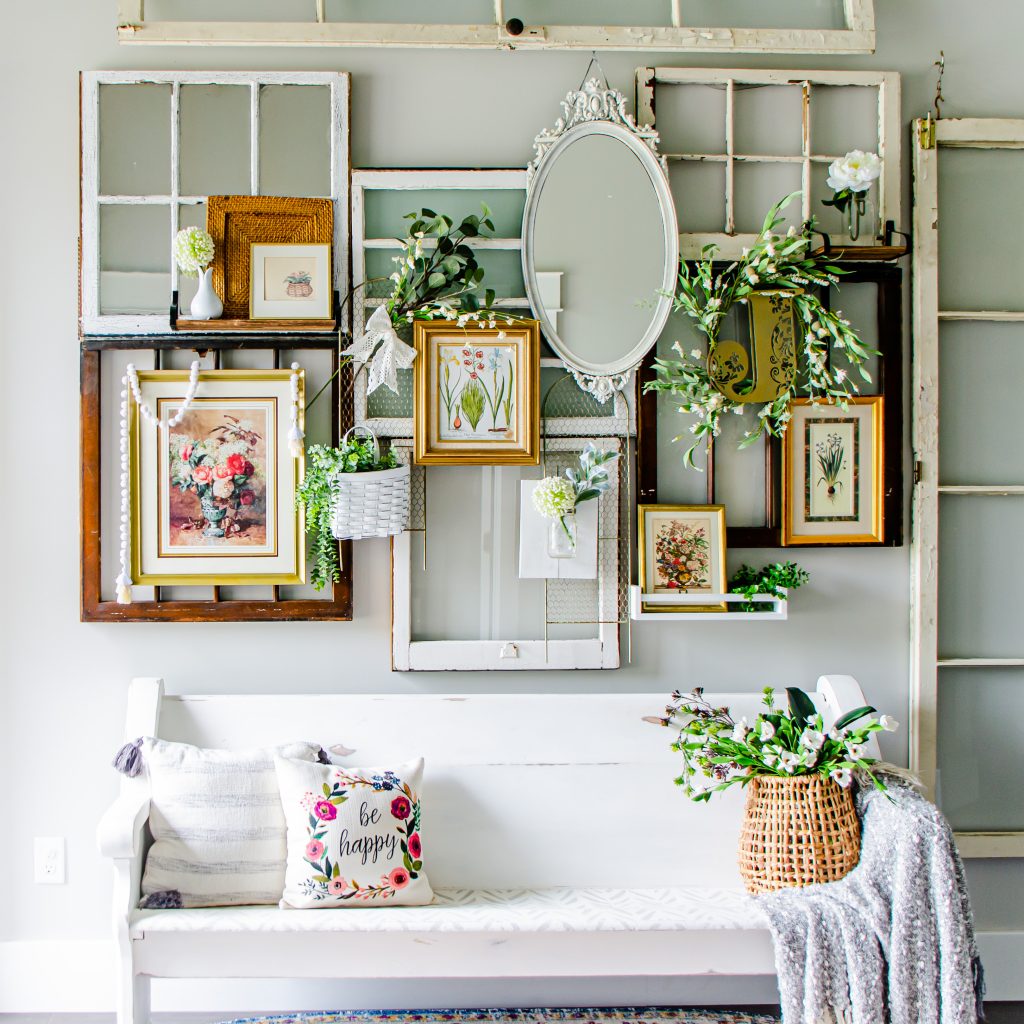 SHOP SIMILAR STYLES: