your favorite things
I have a brand new, highly requested, weekly roundup coming at ya today!
Introducing, YOUR FAVORITE THINGS!
A weekly roundup of my followers favorite things from the previous week.
As we continue to get settled into our new home, organization is on the forefront of my mind.
Last weeks favorite things included YOUR favorite items from my latest kitchen organization projects as well as the jumpsuit that is on my body at least 3 times a week!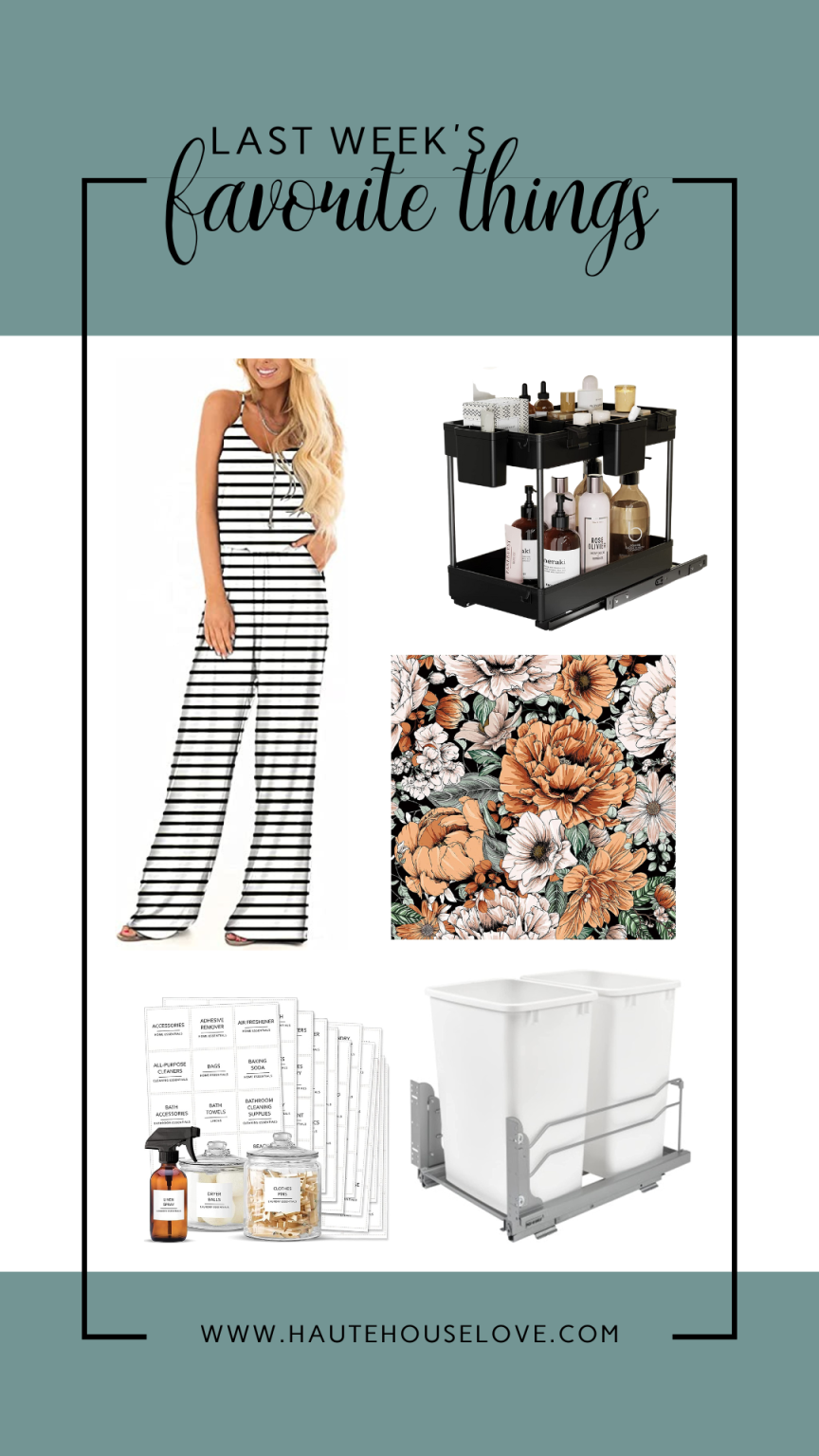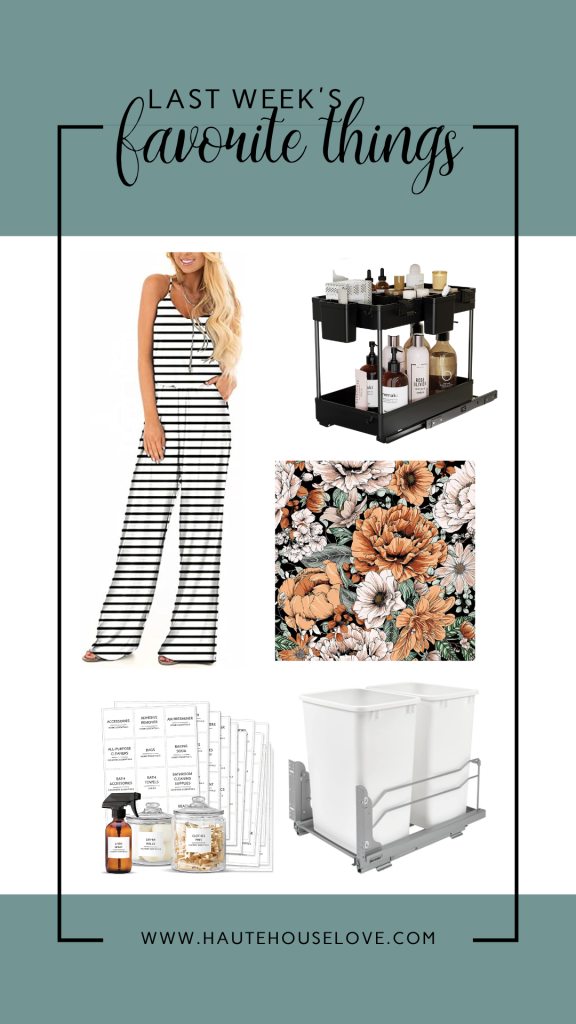 my must-have jumpsuit
I love this jumpsuit for its incredible comfort while lounging/working at home AND its ability to be dressed up at a moments notice.
I also own several of THIS STYLE too.



kitchen sink wallpaper
The very first wallpaper in our new home and it went under the kitchen sink for a bit of fun!
Keep in mind that this particular wallpaper ISNT a brand that I recommend/love for a wall application (aka, not the greatest quality), but it's perfect for small projects like drawers, cabinets or cork boards.



shop last weeks favorite things