2022: The Year of Less (Minimizing Chaos – Manifesting Joy)
I have decided that 2022 will be the year of less for me. A year that I make effort toward minimizing the never-ending chaos in my life and manifesting more joy.
At the end of 2021, I was completely burnt out, Physically, creatively & emotionally my world felt like a downward spiral that I couldn't escape.
Nothing bad had happened, but I found myself in a place where I had greatly over-committed. Chaos felt present in every aspect of my life and the joy that once exuded from me fled my body like a bad stomach bug.
I was a sinking ship and everyone close to me felt the waves.
My long-awaited end of the year break couldn't come fast enough and when it finally did, I grabbed onto that lifeboat and swam away as fast as possible…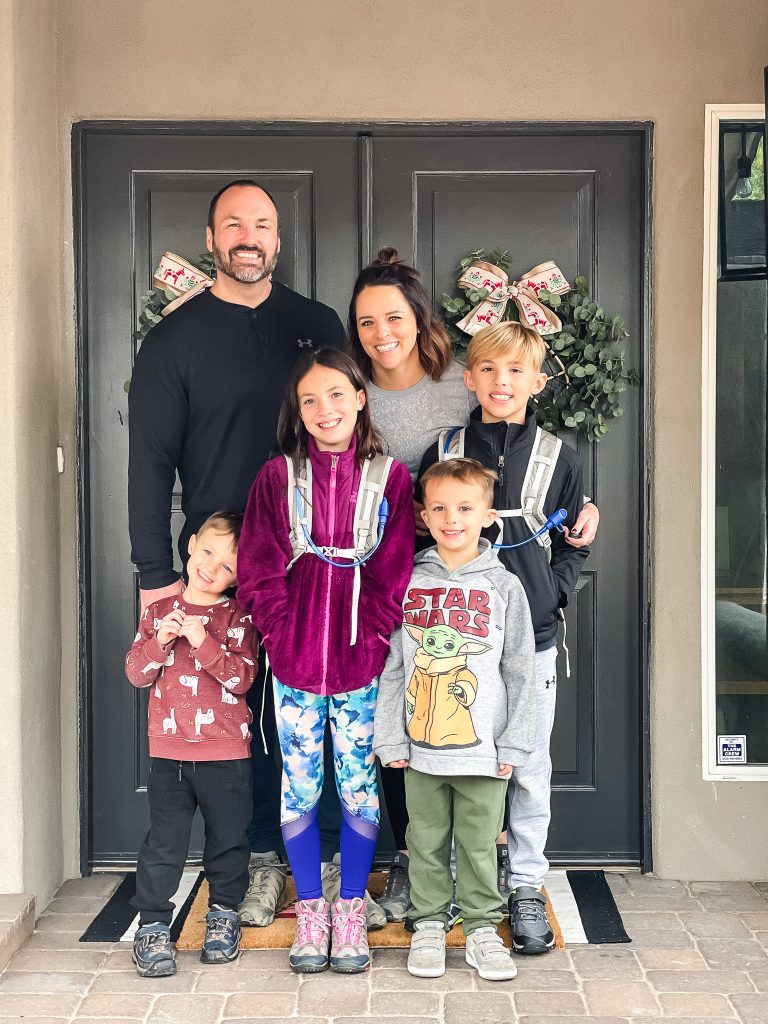 Can you relate to this feeling?
The inability to kick the constant brain squirreling and inconsistencies of the day-to-day? Has your once tidy and organized home become an exploded bomb of clutter? Even if just behind closed doors? Have you let go of things that are therapeutic to you because you just can't make the time?
Me too.
AND I'M OVER IT.
My natural personality is one of preparation and expectancy.
But this year for the holidays we uprooted our normal family traditions and spent 9 days at our vacation home in Arizona.
Mountains were climbed. The pool was (finally) swam in. Structure and schedules went out the window.
IT. WAS. GLORIOUS!!!
We came home reluctant and jetlagged just in time to ring in the New Year.
Related: The Secret is Out! We Bought a New Home!
THE EYE OPENER
During the break, I had a lot of time to think about how I wanted to structure my days heading into 2022. While staying as a family for the first time in our Arizona home, I had a HUGE eye-opener. We were living in a home with much less square footage than we are used to and only the basic essentials, but I was SO much less stressed out.
Granted we were on "vacation" but the simplest things brought me so much joy. Like the fact that there weren't a million toys available to throw everywhere, The way the kitchen layout was so simple and efficient. And the biggest kicker, that we could tidy up the house to perfection in less than 30 minutes.
I yearned for this ease in my normal life, and as I thought more about one word kept coming back into my mind.
DOWNSIZING
And while it's not really practical to downsize our actual home at this time. I CAN downsize the amount of STUFF that is in our home.
This thought process quickly spiraled into how I could downsize in other areas of my life as well.
Less mindless spending, less self-induced obligations, less time on social media. Figuring out a way to reduce ALL of these things would be the catalyst to lowering my stress levels and therefore improving my mental health which would naturally manifest joy for me.
Through this epiphany, THE YEAR OF LESS was born.
Related: 7 Home Organizing Mistakes You Are Making Right Now
the year of less: what to expect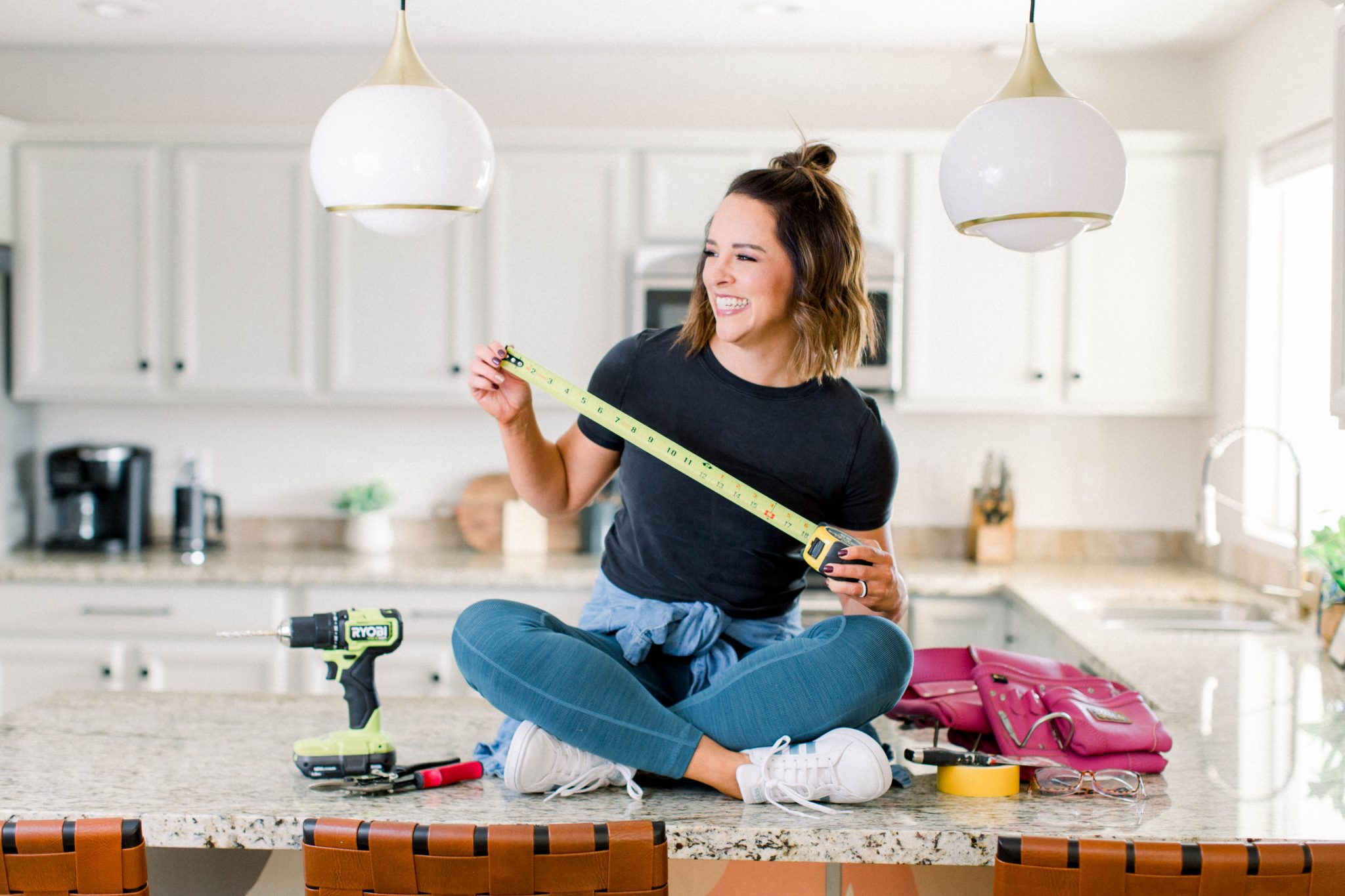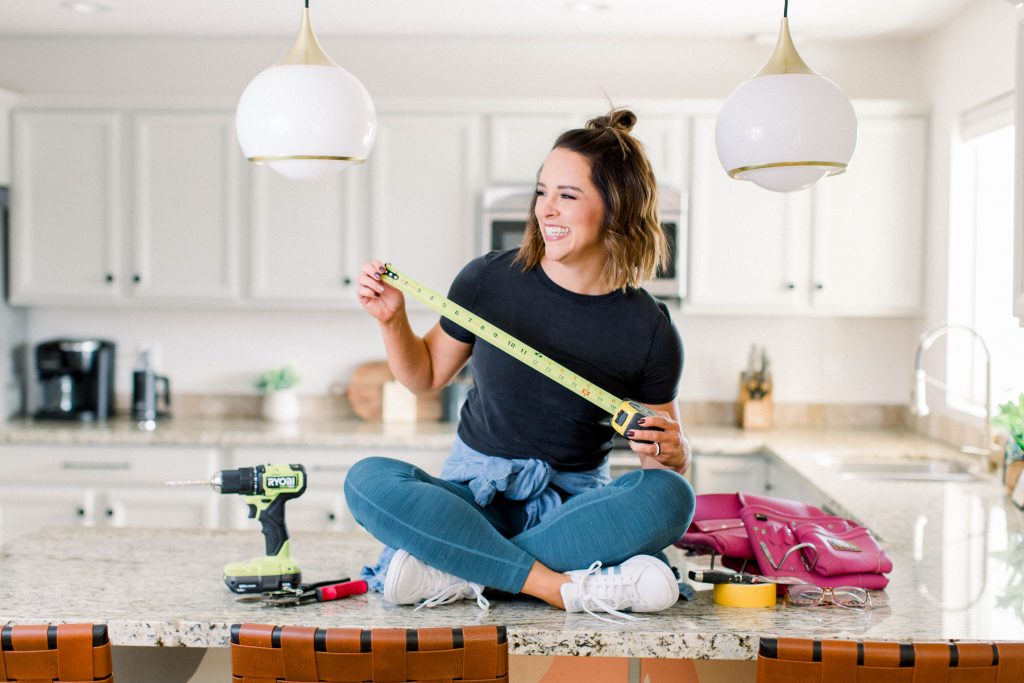 THE YEAR OF LESS is going to be a journey for me.
It's going to be met with new boundaries and fresh intentions.
It's going to be slower-paced but with quick, frequent bursts of purging and restructure.
There will still be projects (both big and small).
There will still be work (both blogging and design).
But there will also be rest. There will be grace.
Perhaps a few more days off.
And much more self-talk that what I'm doing is ENOUGH!
THE YEAR OF LESS: THE RULES(ish)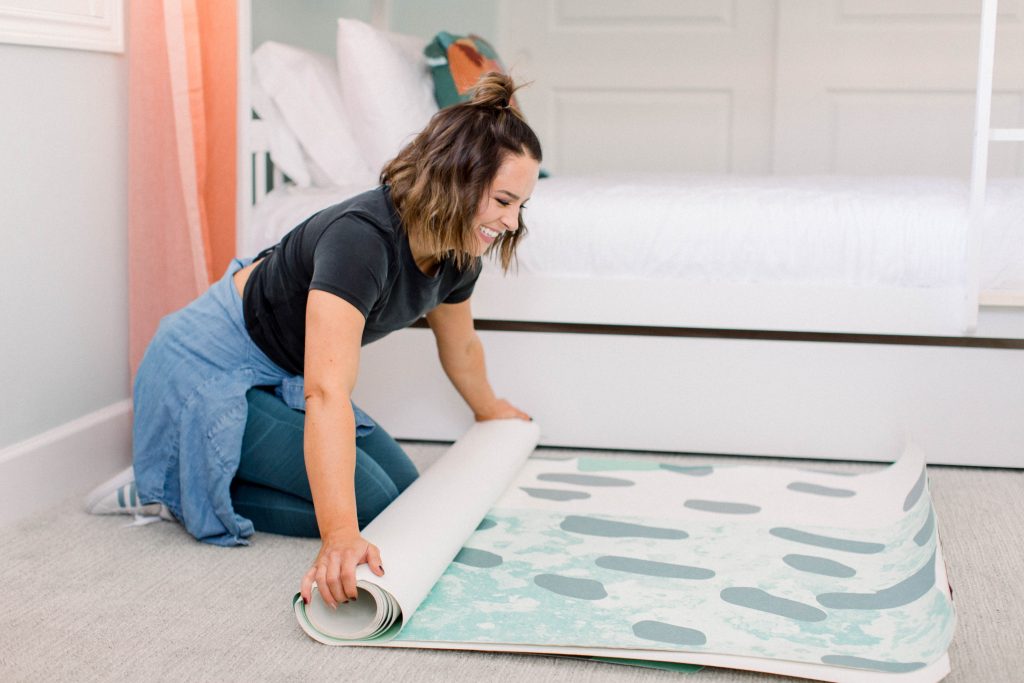 BE MINDFUL & RESOURCEFUL:
For the first 3 months (Jan-March) I'm going to attempt to do projects on a very limited budget. I want to lean into creating with things I already own then only use money that I make selling things in the home (forcing me to purge & be resourceful). At the end of the three months, I'll reevaluate and decide if I want to continue
PRACTICE INTENTION:
Keep the pantry floor clutter-free (forcing me to spend less on excess groceries + be smarter about using what I already have for meals)
IMPLEMENT 5 FOR FRIDAYS ON INSTAGRAM:
Sharing (on Instagram stories) 5 things I'm purging from my house that week. Giving local friends the chance to snag them up before I list them on FB marketplace. The hope is to provide consistency/attainability for myself rather than doing it all at once.
---
I could go on and on with self-induced rules(ish) but in the spirit of the year of less, I'm going to stop right there. This is enough,
Overall, my hope is that the year of less journey will open my eyes to a simpler mindset and naturally restrain stress on my non-stop brain. Less Stress = More space for JOY!
More so, if I can inspire just one person along the way, we are doing pretty darn good.
Cheers to THE YEAR OF LESS!