A MAY LIFE UPDATE PLUS FAVORITE THINGS
School is officially out and we are attempting to find a new rhythm with all 4 kids at home + both my husband and I working from home. . We decided to attempt summer break without putting the kids in camps or hiring a nanny.
OY! It has been an interesting! Even with a daily google calendar schedule for them and UPDATED CHORE CHARTS the first few weeks were filled with good and bad days and lots of sibling arguments.
More times than not I looked at my husnand and said "why am I even bothering to work right now?"
I definitely let my attitude get the best of me more times than not these past few weeks, which is waving a red flat that it's time for a work break.
This week leave on a family vacation to Southern California. I can't wait to spend time with my people and a few extra away from my laptop and social media.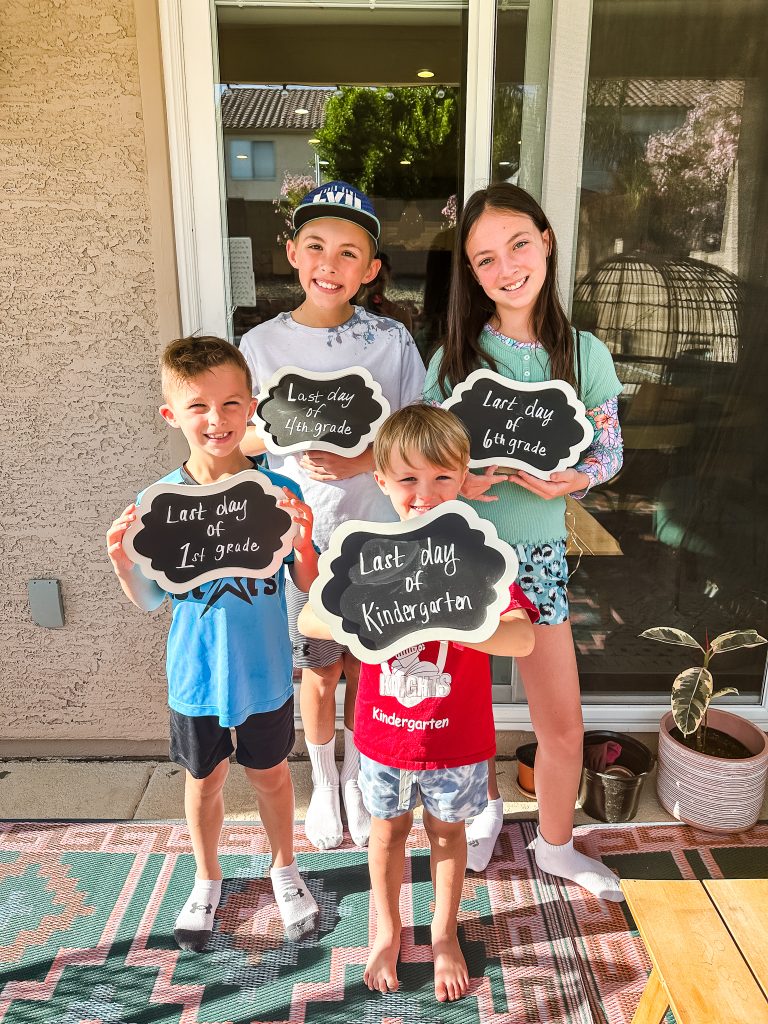 Here is what we were up to in the month OF MAY:
Tommy drove across the country for the 4th time in 10 months and made it safely back home to us after a long tax season in Indiana.
I took my first paddle boarding adventure of the year with some girlfriends on cinco de mayo.
Bryn took her first overnight trip to San Diego with her 6th grade class and had an absolute blast!
Maks and Sloan tried out for club soccer and both made the team.
Xander wrapped up the regular baseball season and made the District All Star team.
Bryn made the hard decision to say good bye to gymnastics so she could have a summer for the first time EVER. She will also be trying out for the 7th grade cheer team
Tommy took Xander and Maks to new York City for a weekend to watch their favorite baseball team play ball. (GO METS!)
The family surprised me with a Mothers Day overnight at the spa!
The pool is FINALLY warm enough to swim in!
Sloan graduated from Kindergarten.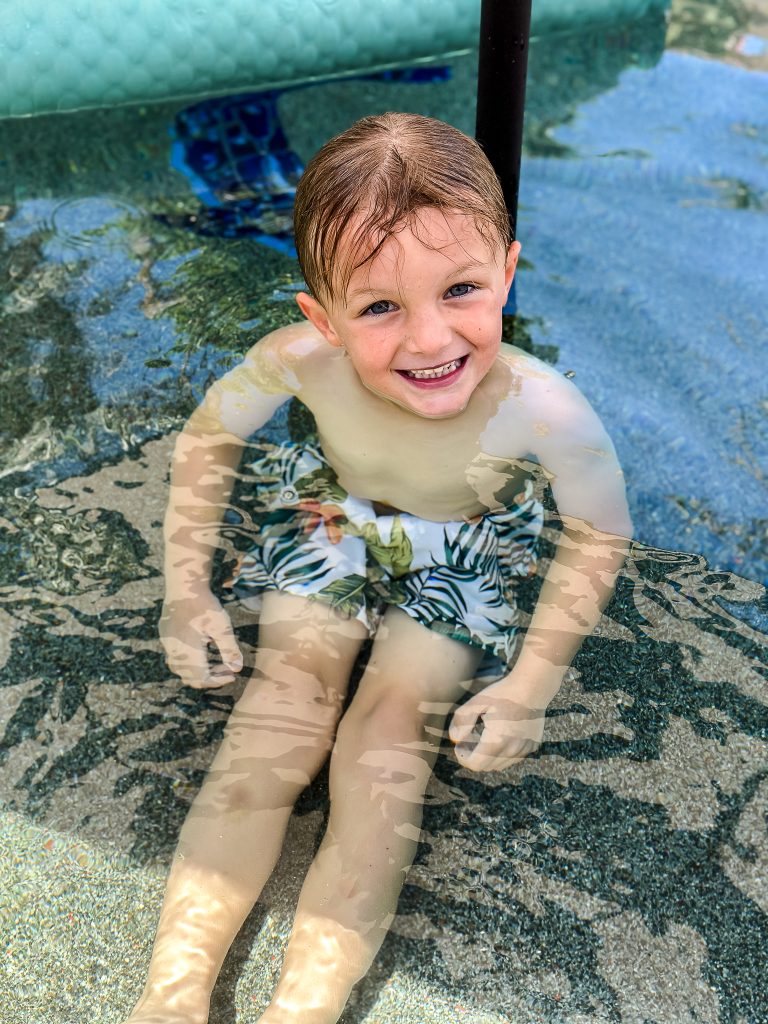 Last month I shared that I did a color consult with CREATED COLORFUL to find out what colors look the best on me. After a few rounds of photos and a few weeks of (impatient) waiting. it was revealed to me that I am a SOFT AUTUMN.
I immediately purged my closet of 90% of the colors that are "not my best" and was immediately able to spot brand new outfit combinations that I had never been able to see before in my cluttered closet.
Shopping has a whole new meaning now and it's SO much easier to filter through things now that I know my best colors.
The whole experience with CREATED COLORFUL WAS 10/10!! I would highly recommend!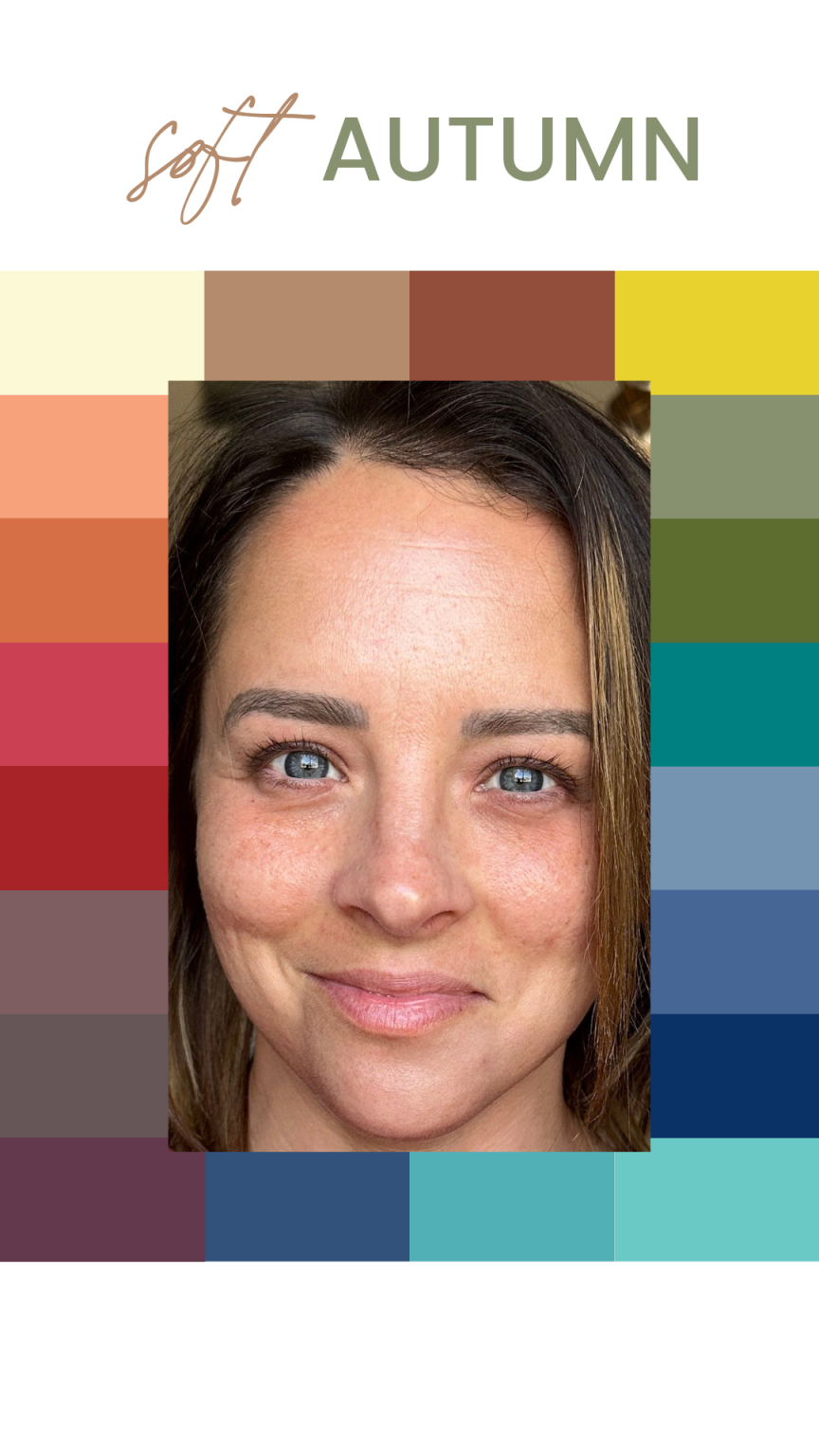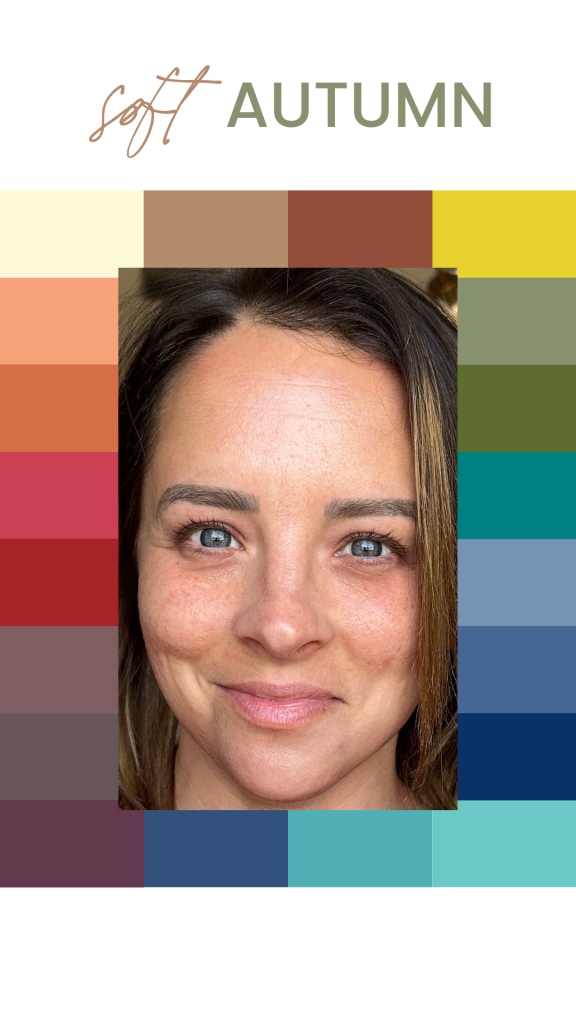 ---
Book your Fall stay at the haute hacienda!
We are fully booked through the second week of September! If you are thinking about traveling to the Phoenix area this fall or holiday season make sure to book ASAP as the dates are booking fast!.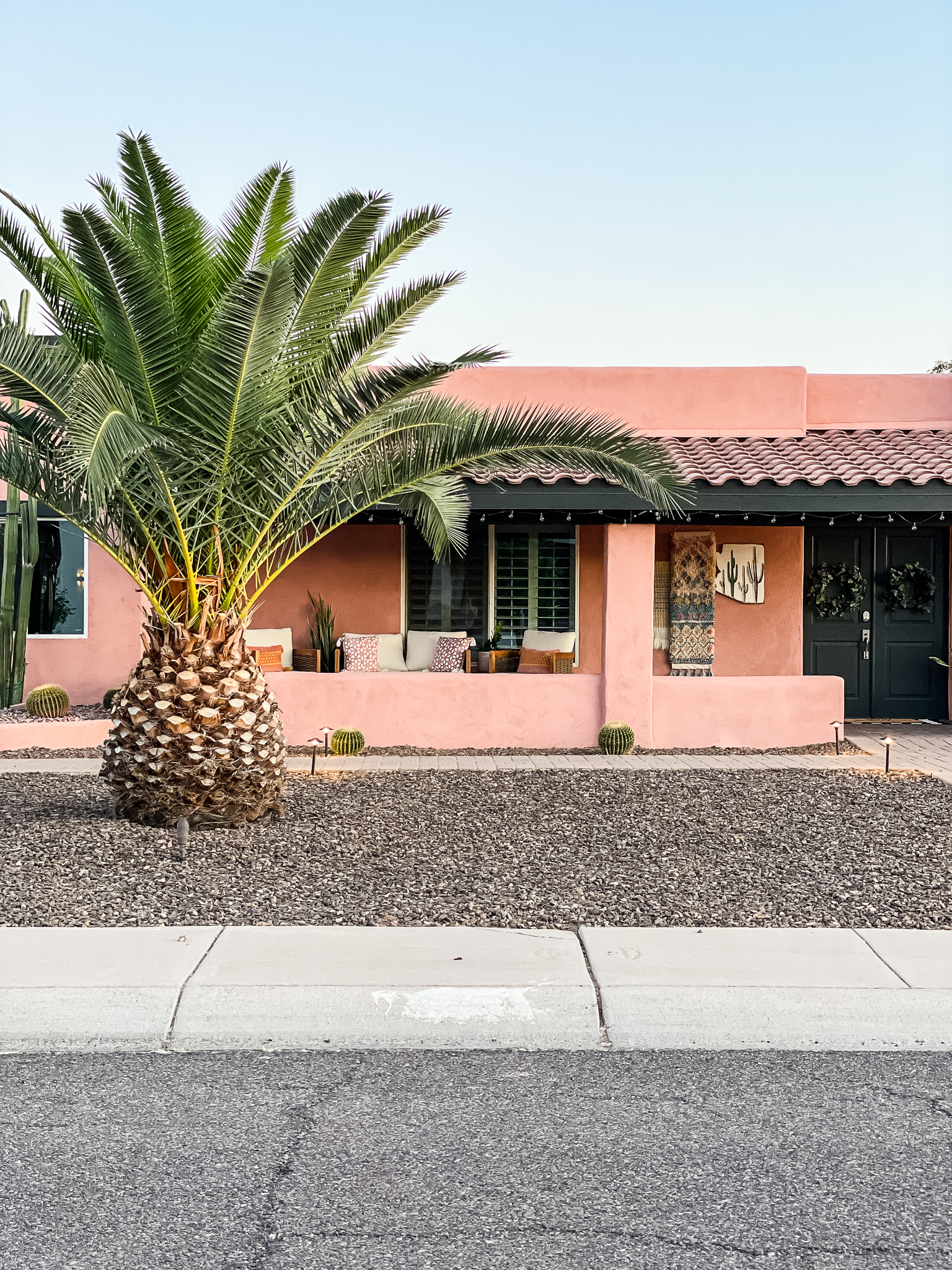 interested in renting our Arizona vacation home?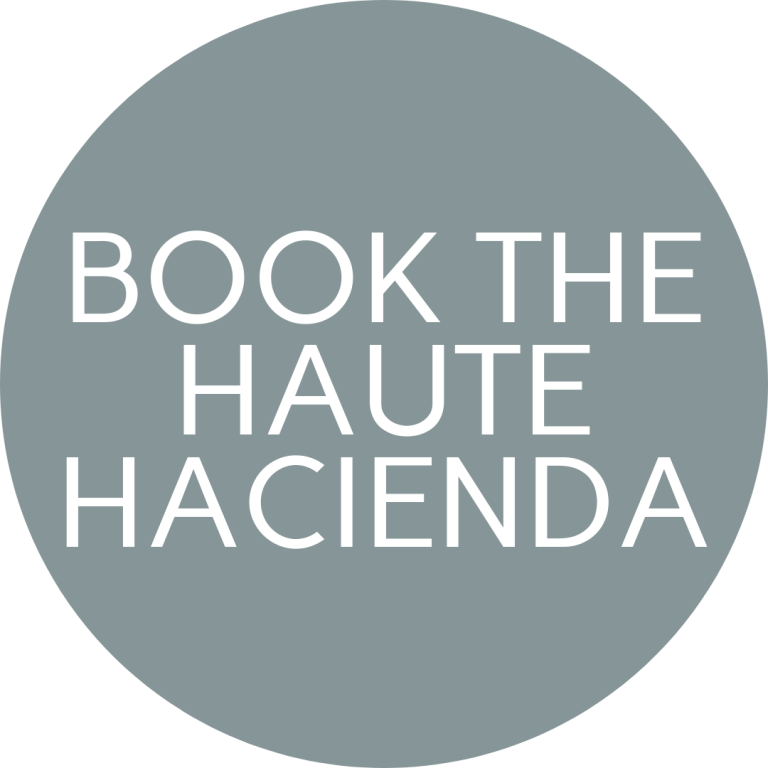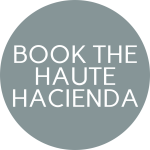 Do you need help solving your most pressing home design dilemmas?
I hope you are having a great start to your month. Now let's get to the good stuff!


---
MAY AT HOME –
This past month was crazy busy at home! I painted and laid floors in the upstairs loft/hallway, updated our CHORE CHARTS and spontaneously decided to turn our formal dining room into a MAKER SPACE for the kids.
We had a a new roof installed and had tons of landscaping work redone.
Now that summer is in full swing and the kids are home full time, we will be traveling a ton and projects will move at a slower pace. And im OK with that!
This month in reels
This month I shared the 5 THINGS I DO TO PREP WALLS FOR PAINT
I purchased OUTDOOR CURTAINS for out back patio and they are the best!
Watch how I completed a super easy MOUNTAIN MURAL PROJECT in a single weekend
Then click to see the PAINT COLORS I USED.
You can follow along with my video content on INSTAGRAM & TIKTOK.
---
let's take a peek aT THIS MONTH'S favorite things!
this post contains affiliate links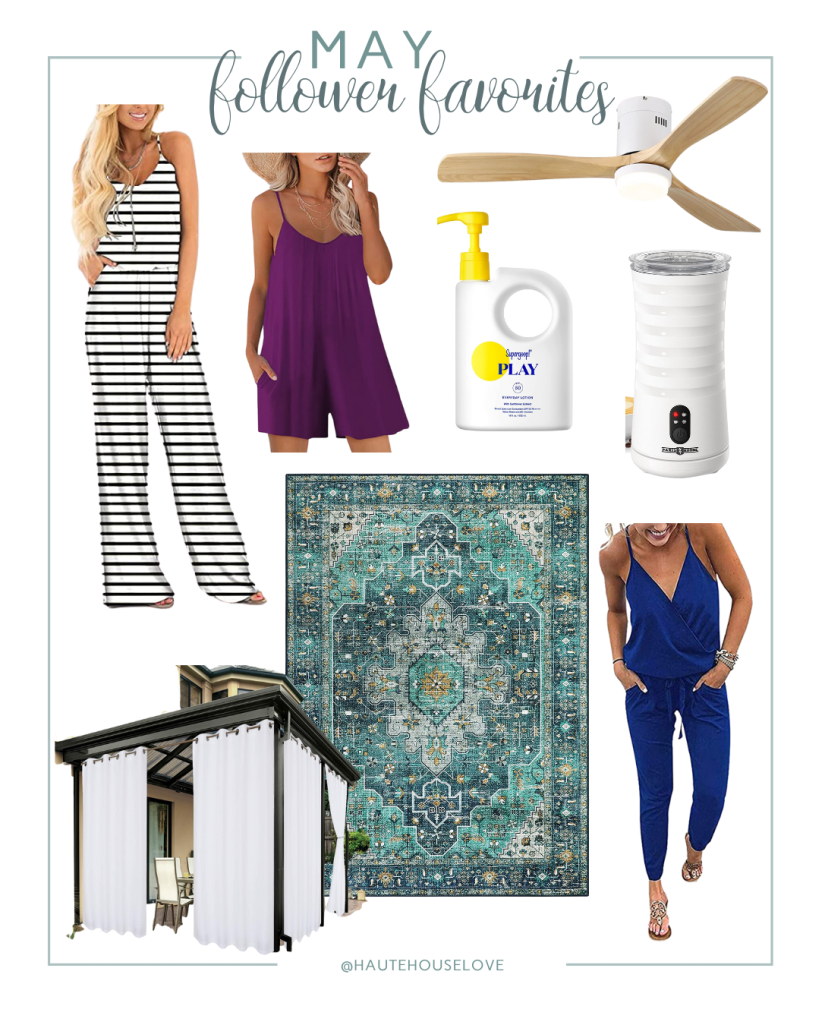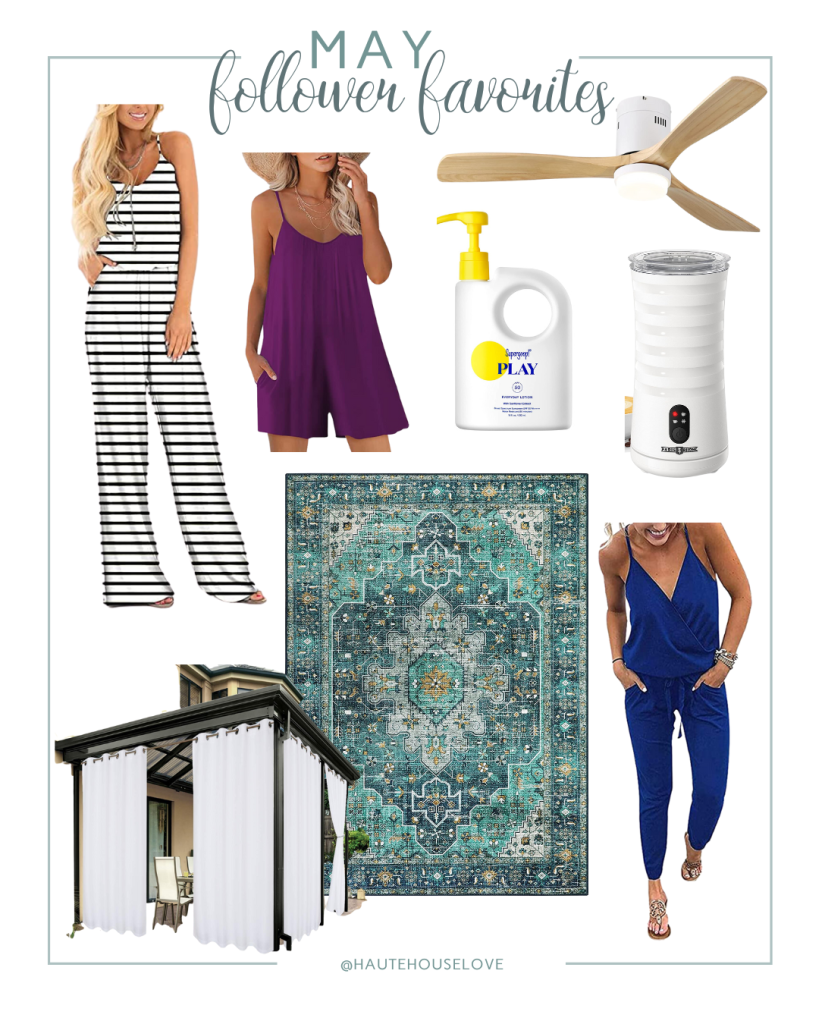 STRIPE JUMPSUIT | PURPLE ROMPER | INDOOR/OUTDOOR FAN | SUNSCREEN | MILK FROTHER | OUTDOOR CURTAINS | MAKER SPACE (WASHABLE) RUG | BLUE JUMPSUIT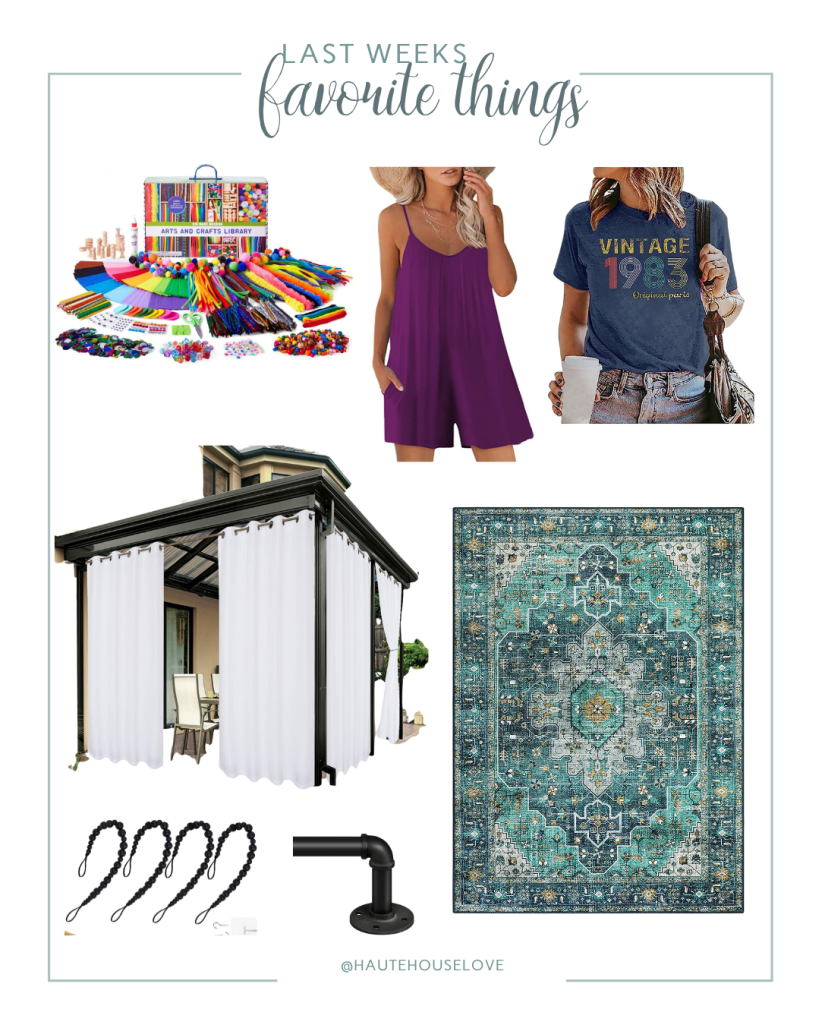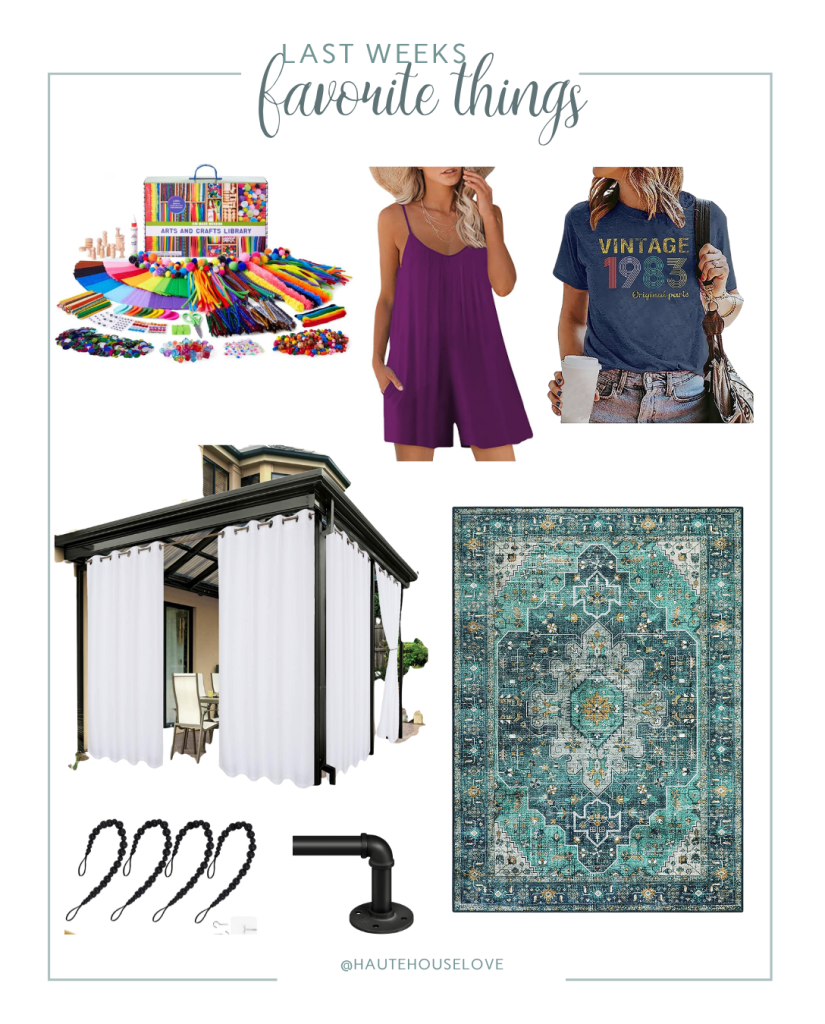 MAKER SPACE STARTER KIT | PURPLE ROMPER | 40TH BIRTHDAY TEE | OUTDOOR CURTAINS | OUTDOOR CURTAIN TIE BACKS | OUTDOOR CURTAIN RODS | MAKER SPACE (WASHABLE) RUG
INDOOR/OUTDOOR FAN | ZIGGY SHORTALLS | BLUE JUMPSUIT | MAKER SPACE (WASHABLE RUG)
favorite things from earlier this month..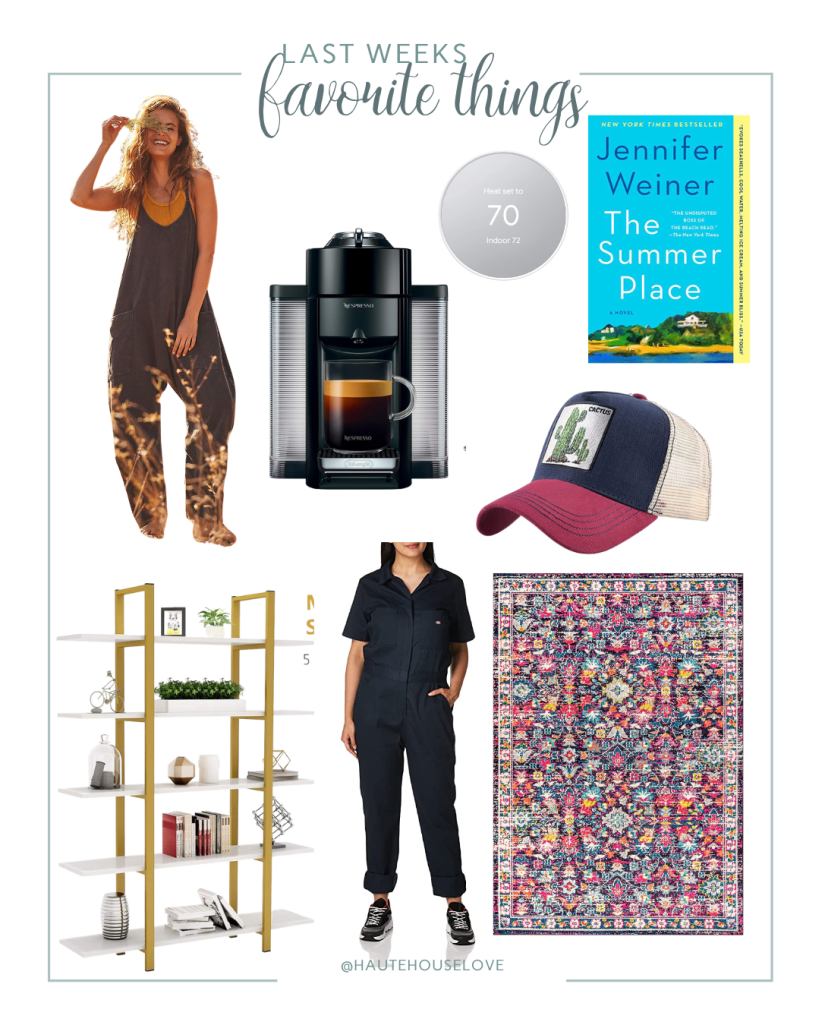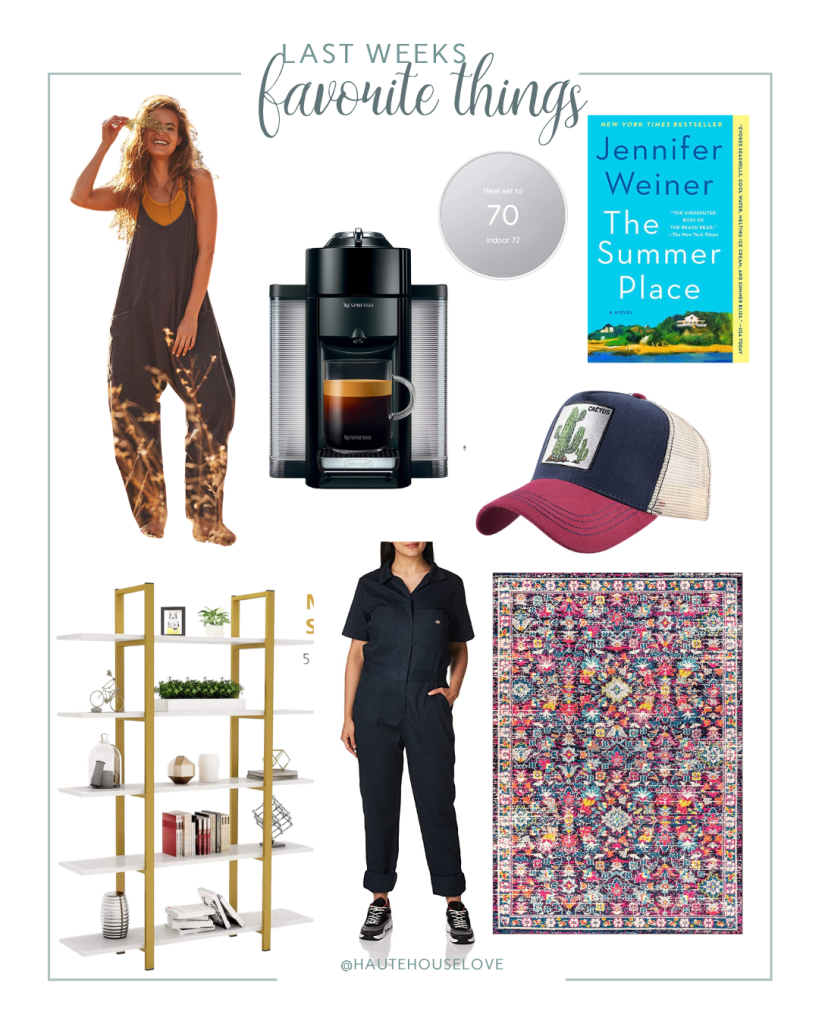 HOT SHOT ONESIE | NESPRESSO | NEST THERMOSTAT | THE SUMMER PLACE BOOK | OFFICE BOOKSHELVES | PAINT COVERALLS | OFFICE RUG
STRIPED JUMPSUIT | COLORFUL EARRINGS | PAINT COVERALLS | PAINT BUCKET | OUTDOOR RUG | DRY SHAMPOO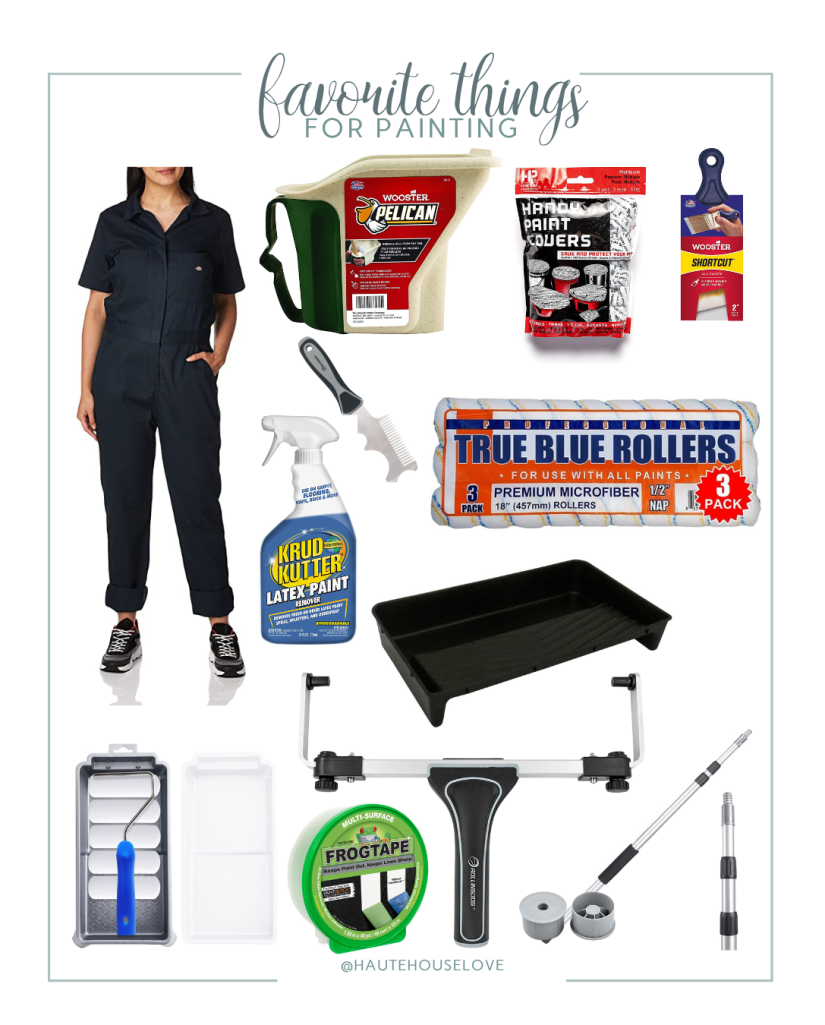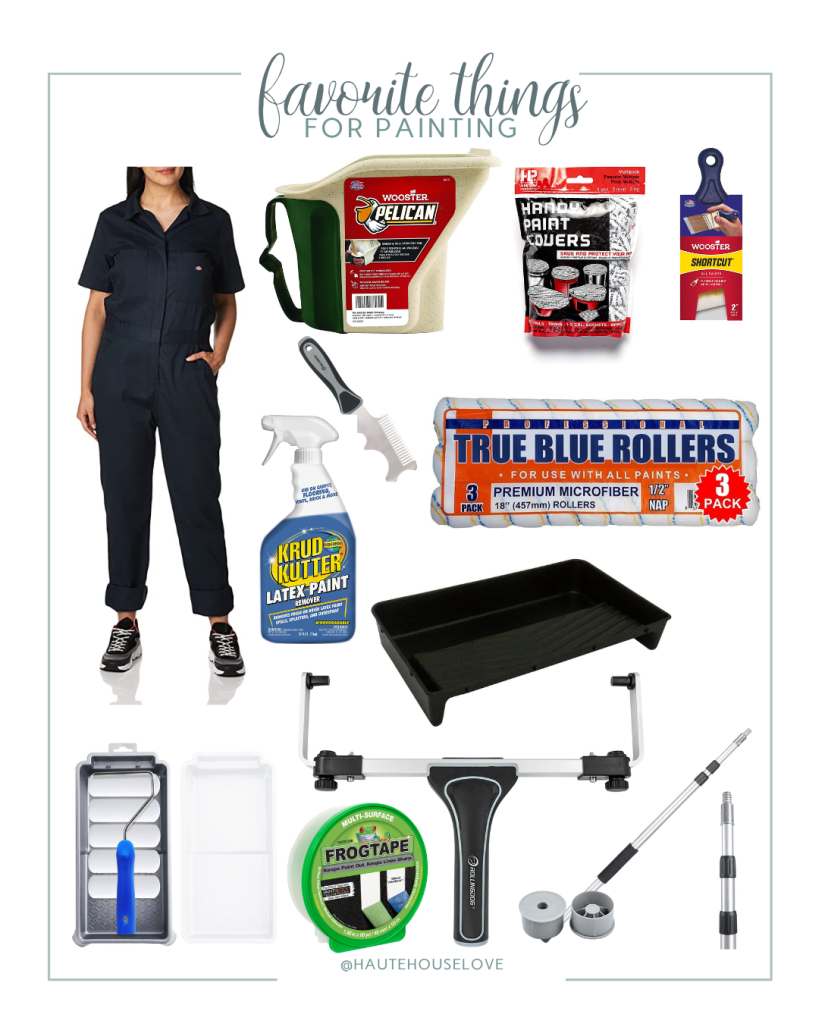 FAVORITE THINGS – OUTDOOR CURTAINS
---
---