Four unique ways to USE MATTE BLACK HARDWARE
From matte black door handles to matte black house numbers, updating hardware around my home was a breeze thanks to Stone Harbor Hardware.
When we first moved into our Phoenix home, the walls and ceilings were accented with what I'd call 1990s chic gold plated fixtures. A total blast from the past! Needless to say, this house was ready for an update. And luckily, swapping out fixtures in a home is easy – one of the simplest things you can do to give your space a little facelift.
Part of the fun is choosing the finish for your hardware, and for me, the black matte hardware from Stone Harbor Hardware was calling my name. I ended up using this finish on four different house projects – the black matte front door handles, interior door handles, house numbers and handrail bracket. It's all detailed below!
This post is sponsored by Stone Harbor Hardware. All opinions are my own.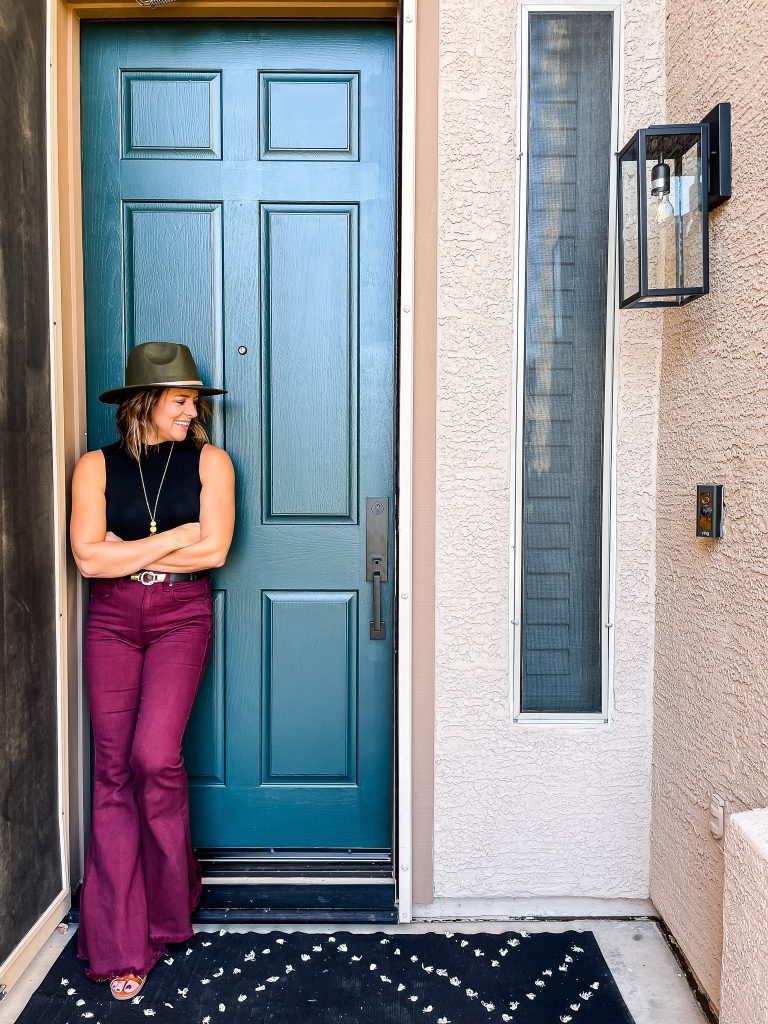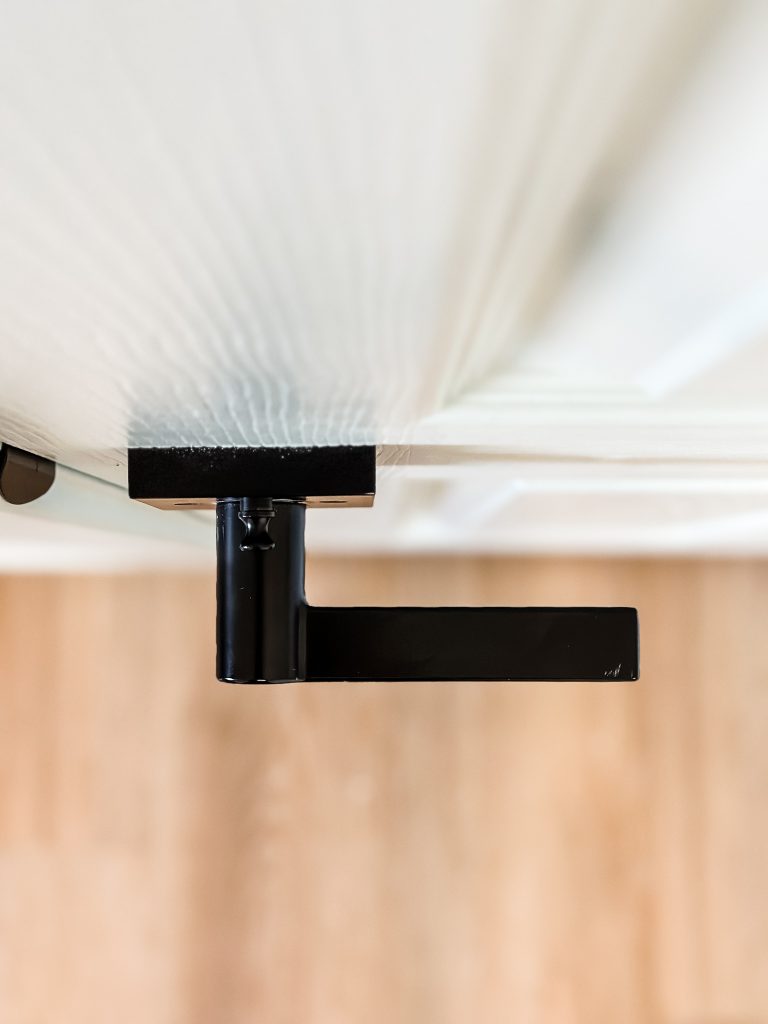 Why I Love Matte Black Hardware
While there are tons of hardware finishes available from Stone Harbor Hardware, I chose matte black hardware, because it strikes the perfect balance between classic and timeless but also updated and modern.
When you take a look around our home, you'll see matte black elements sprinkled throughout our rooms. The fireplace grate, oven and microwave doors and even the TVs are all black. You might be surprised to realize how much black you have in your home.
Another reason why matte black hardware was the right choice is because it's so easy to coordinate with metal finishes. Put matte black up against a champagne bronze, brushed nickel, chrome or even soft gold, and you'll see how well they complement each other.
Why I Use Stone Harbor Hardware
One of the reasons why I love shopping with Stone Harbor is their selection. I can fully outfit my home with their hardware, because I can get coordinating styles and finishes all in one place. It's so convenient and such an easy way to create a cohesive look – even down to the small details (like door stops with color-matching tips).
I've loved every piece from their collection but want to call out the Munich handle set and Vienna lever. Both are super sleek with contemporary lines in a modern style with five finishes! You can choose from satin nickel, vintage bronze, satin brass, polished chrome, and of course, matte black – which is my personal pick! What's even better is that they pair seamlessly with Stone Harbor's new contemporary cabinet hardware collections and their Vienna line of bath hardware items too.
The matte black hardware I share in this post is just the beginning! Stone Harbor covers a huge variety of bath, cabinet, sliding barn door, closet and other door and home hardware. No matter how big or small the project is, you can find everything from coat hooks to door knockers. Stone Harbor makes it so easy to transform any room in your home.
Four Projects Using Matte Black Hardware (from Stone Harbor Hardware)
TAKE 10% OFF YOUR FIRST PURCHASE FROM STONE HARBOR HARDWARE WITH CODE: HAUTEHOUSE10
this post contains affiliate links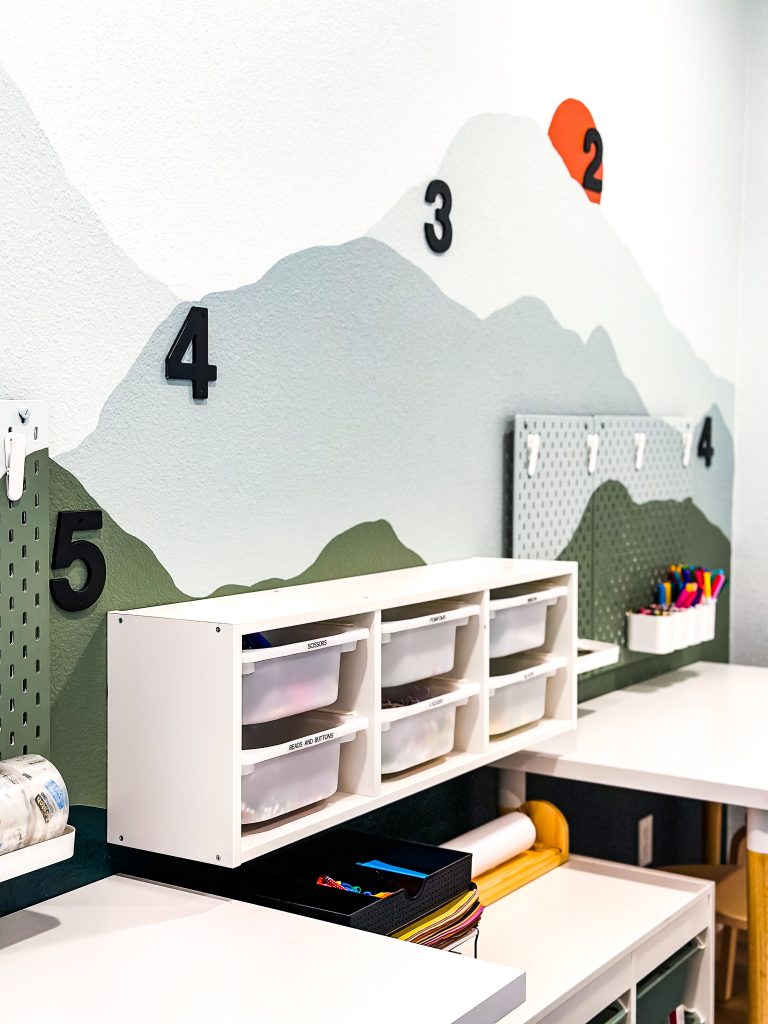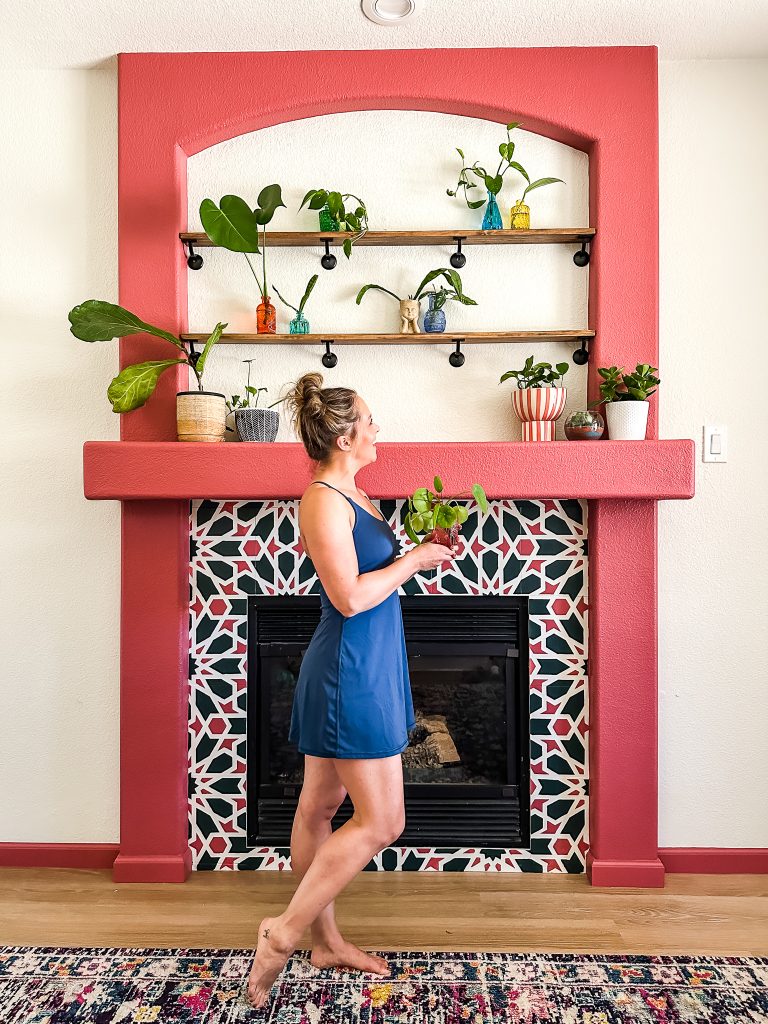 Matte Black Front Door Handle Set
Our front entrance was the first to get a matte black hardware facelift.
Let's start with the front door handle. To remove the handle set, use a power drill and screw driver to loosen the screws that hold the door handle and door lock pieces in place.
Once all the hardware is removed from the door, you might want to consider giving the door a fresh coat of paint. Trust me, you'll appreciate a freshly painted door paired with newly installed front door hardware.
FRONT DOOR COLOR: SHERWIN WILLIAMS CASCADES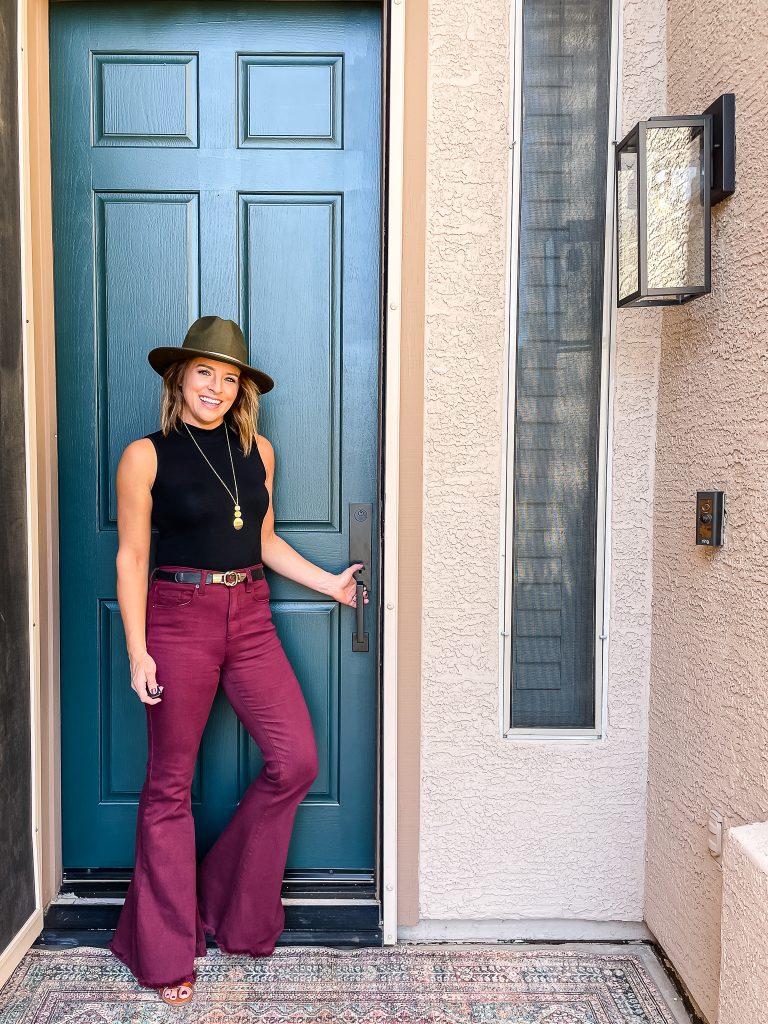 Once your paint dries and cures, you're ready for door handle install. For my matte black front door handle set, I chose the super clean and modern Munich design from Stone Harbor Hardware. The matte black front door handles came with a paper template that you can tape directly to your door and line up the exact spots you need to drill. Square it up with the side of the door to make sure its level, then drill into those designated spots and gently insert the door handle into place.
Stone Harbor Hardware 180 degree Door Viewer
To complement the handle set, make sure to update your door viewer too. This install is easy. Simply remove the original door viewer by unscrewing it. Screw the new door viewer back in. That's it!
Matte Black Interior Door Handles
Now that we've tackled the outdoor handles and peep hole, let's move inside to the matte black interior door knobs. This is where I gave my daughter's bedroom door a paint and hardware update.
Removing Your Existing Door Knobs
Start by taking all the door hardware and hinges off with a drill or screwdriver. This includes the screws, three hinges, the strike plate and the lever handle.
Installing the Stone Harbor Hardware Interior Door Handles
I used the Vienna Contemporary Square Rose matte black interior door handles from Stone Harbor Hardware which has coordinating hinges, so no need to buy those separately.
First, I attached the hinges to the door frame with my drill, using three screws. Then, using my drill again, I attached the door to the other side of the hinges followed by the strike plate. The actual door handle was the last to install. I drilled two screws into the center part before adding the outside lever portion which was attached with two screws as well.
INTERIOR DOOR COLOR: DUNN EDWARDS TERRA ROSA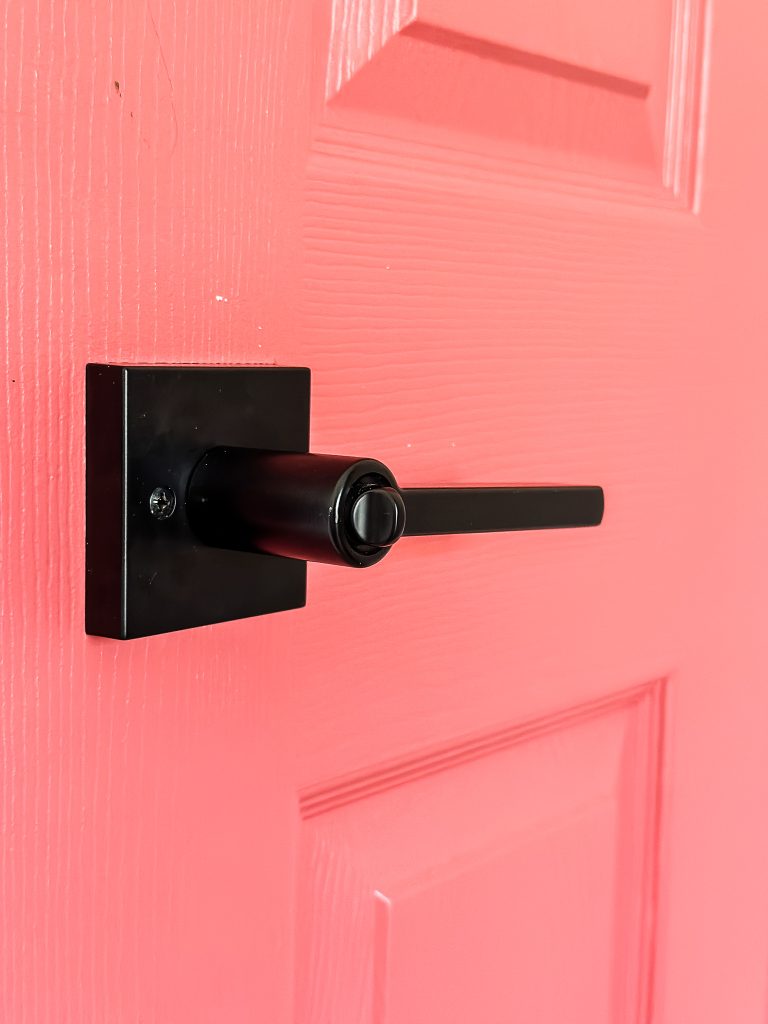 Matte Black House Numbers
In addition to interior and exterior door sets, Stone Harbor Hardware also sells matte black house numbers. But I had another creative idea up my sleeve – to use the house numbers inside my home in a mountain mural I created for my kids' craft and maker space [link to blog post].
Creating a Paint by Number Mural Wall
I painted a mountain mural as the backdrop for my kids' maker space a few weeks ago. On the wall, each mountain layer is painted a different color with a burnt orange sun rising from one of the peaks. I decided to use the Stone Harbor Hardware house numbers to assign a number to each mountain layer plus the sun – just like you'd see on a "paint by number" activity sheet.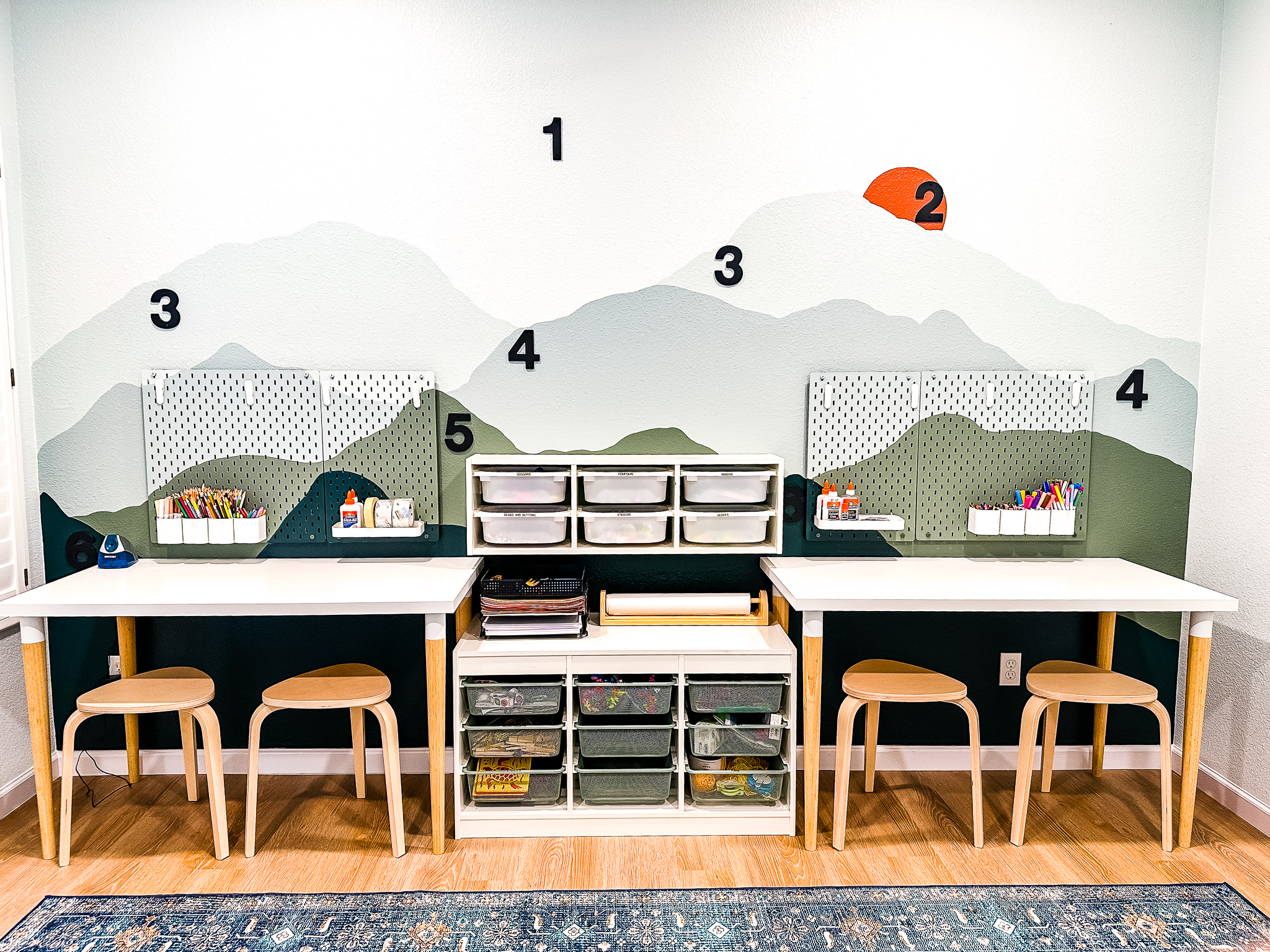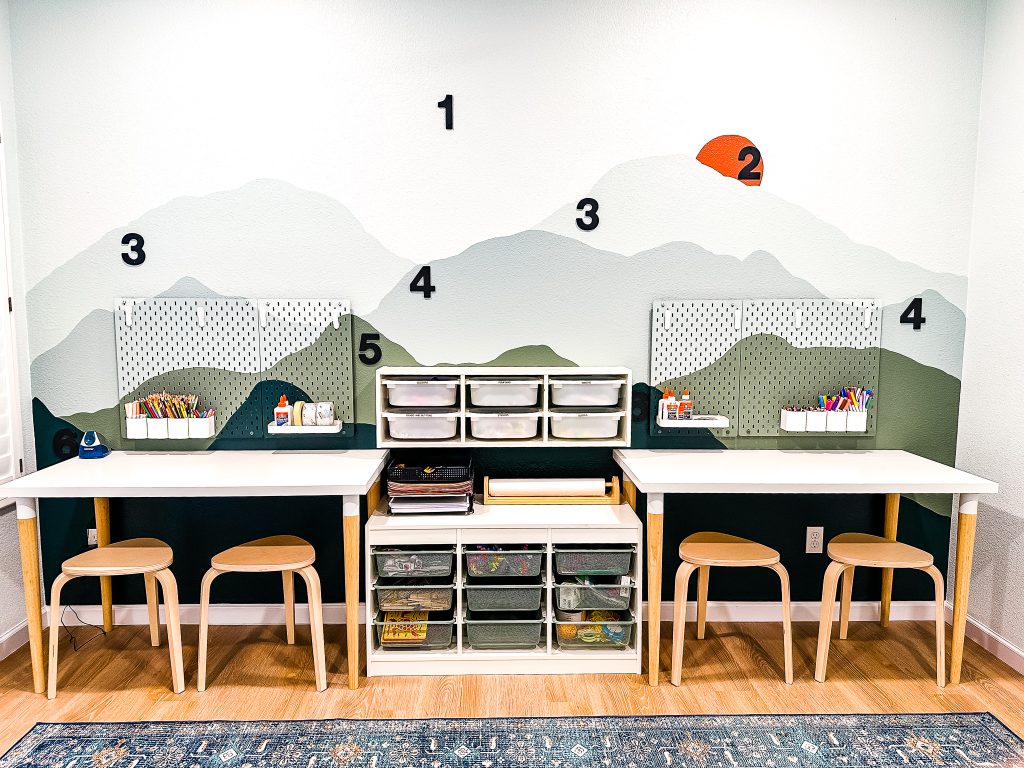 '
For the full scoop on how I created the EASY DIY MOUNTAIN MURAL (including the paint colors) check out the post below!
Adding Matte Black House Numbers from Stone Harbor Hardware
I loved the Contemporary House Number from Stone Harbor. They are matte black house numbers with a thin profile but overall chunky look. Mounting hardware is included, so installation is easy. Using numbers one through five, I simply drilled the numbers over the various mountain layers and sunrise in my mural to bring the "paint by number" concept to life. It was the perfect finishing touch to the kids' maker space.
Matte Black Handrail Bracket for Plant Shelves
The handrail brackets were the final pieces of Stone Harbor Hardware to make their debut in our home. Normally, you'd use these stair railing brackets in a stairway for safety. But I had bigger plans for these brackets!
FIREPLACE PAINT COLORS: Wall – Sherwin Williams Aesthetic White. Mantle: Dunn Edwards Terra Rosa. Stenciled Tile: Sherwin Williams Cascades, SW Aesthetic White, DE Terra Rosa.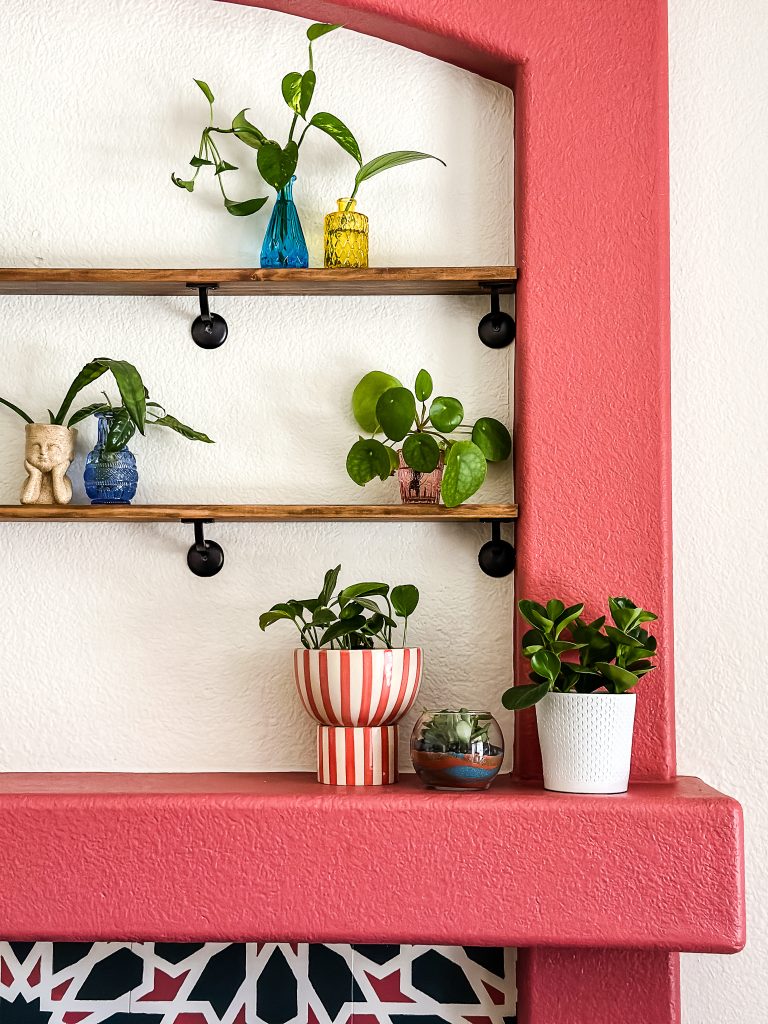 To give my collection of small house plants a well-lit place to call home, I built skinny plant shelves and hung them above my fireplace. The wooden shelves sit on top of the matte black handrail brackets, and the plants are placed in a few different spots along the shelves. Together, they're a beautiful focal point in our home office, and the plants add a nice pop of greenery to the space.
Building the Shelves
First, you'll want to create the actual wooden shelves. Start by measuring the boards and cutting them to size with a miter saw. Sand them down with three grits of sandpaper to get a smooth finish. I started with 120 grit then moved to 220 and finished with 320.
Next, I stained the wood with Varathane wood stain in Special Walnut which happens to be my favorite stain. I applied this with a sponge brush and wiped clean. To seal it, I applied a polyurethane. I prefer a water-based polyurethane with a satin finish for a nice seal that's not too shiny.
Installing the Handrail Brackets
To install the brackets, measure and mark their placement on the wall. Use a stud finder to mark the studs, and use a level to make sure everything is level. Then, flip the level vertically to ensure all the hardware is lining up vertically. Do this across all four studs.
Next, you'll want to drill pilot holes into all the marked areas. Drill the hardware directly into the studs using one screw per bracket. Make sure everything is level.
Once that's complete, it's time to install the boards with the matte black handrail brackets, each come with two screws. Simply hold the board in place over the mounted brackets and drill the screws into the boards.
And there you have it. Skinny plant shelf perfection!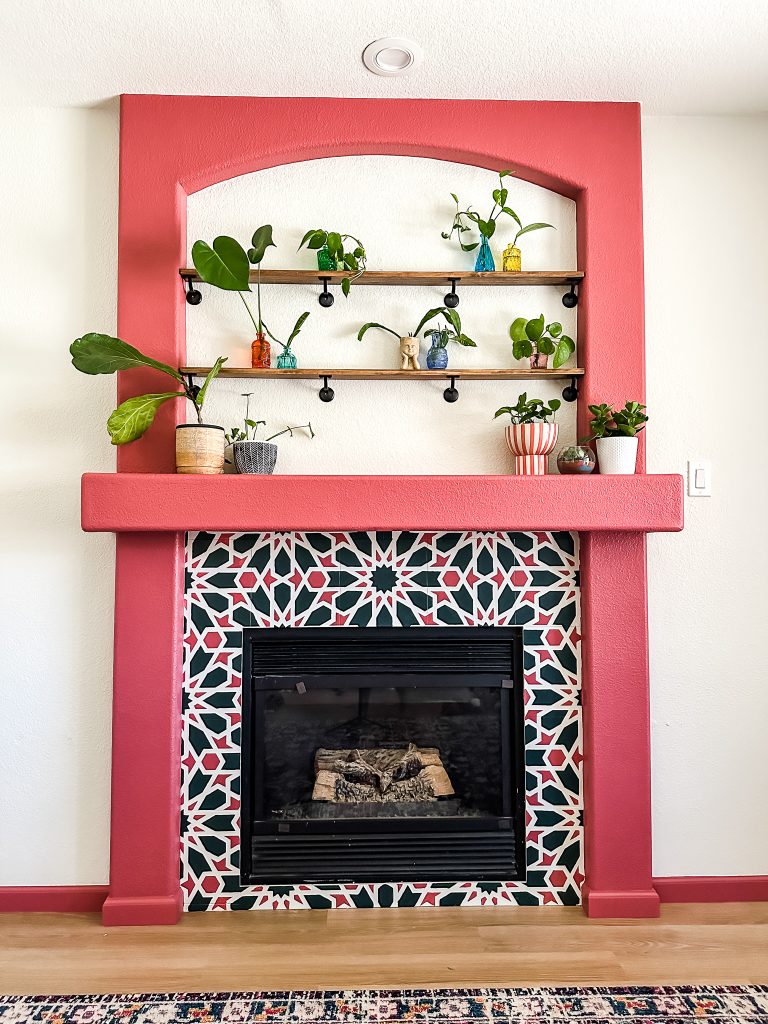 Other Tips for Using Matte Black Hardware in Your Home
Is matte black hardware timeless?
Here's the thing. It can feel trendy OR timeless. But in my honest opinion, it really comes down to the way you design around it. Whether you go for matte black door handles or matte black door knobs, this finish is highly adaptable. It's a chameleon-type choice when it comes to hardware and can also add an element of drama and elegance if that's the look you're going for.
What is the difference between flat black and matte black hardware?
Matte black hardware has a low gloss finish and contains more pigment resulting in a richer color. On the other hand, flat finishes have more of a chalky/muted finish with minimal light reflection.
Is matte black easy to maintain?
One upside to this finish is that visible water stains and fingerprints are minimal. The downside is that you're more likely to see dirt and dust.
Also, matte black finishes are easy to clean. Mix a mild detergent with water and apply with a microfiber cloth. But one of the cons is that hard water buildup can be easier to see.
Shop My Picks from Stone Harbor Hardware
And don't forget to use code HAUTEHOUSE10 for 10% off your first order!
With all the matte black hardware around my house, new life has been breathed into so many spaces from the front entrance to the fireplace mantle. I love the look!