Formal Living Room – One Room Challenge: Week 3 (the built-ins)
It's the end of week 3 of the One Room Challenge and WOW do I have exciting living room updates for you! Last week at this time I revealed that after the first coat of paint went up on the walls, I just wasn't feeling the color for the space. Side Note: I LOVED the color on the swatch (and I still LOVE the color) but I already have a VERY similar color on my office walls just a short distance away. I was really hoping that the colors would stand on their own but when I stood in my entry (where I can view both rooms) I just couldn't see that big of a difference. Enter Pivot #1.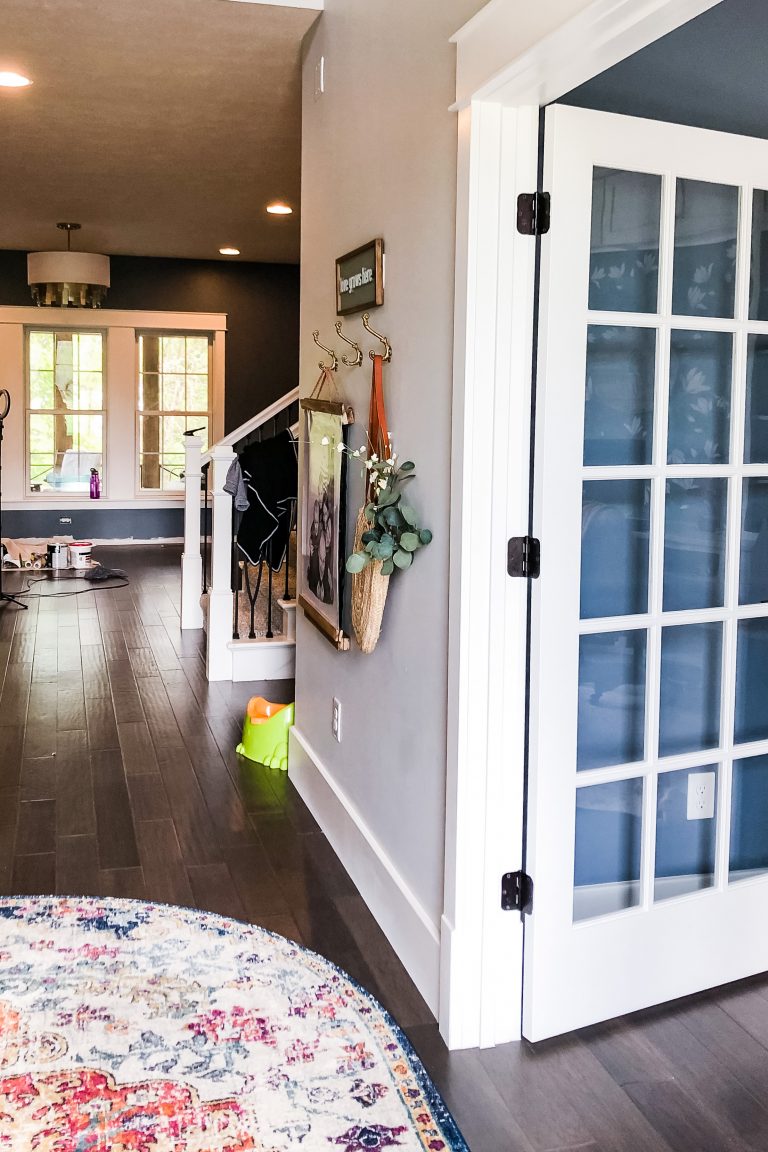 If you have made your way over here from the One Room Challenge website, WELCOME! My name is Kera. I started Haute House Love as a home design and consulting business back in 2018 and have recently started blogging. I mainly create content around simple DIY, woodworking projects and home inspiration. I would love to connect with you over on Instagram where I share a LOT of my day to day projects. Now, let's get back to the Living Room!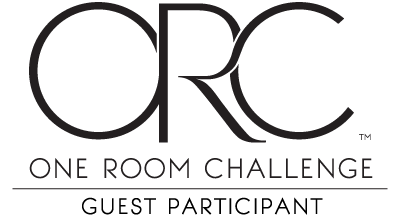 A big thing for me personally when it comes to dark colors is that I want them to stand on their own. So when I realized that the newly painted living room walls were too similar to my office color I decided it was time to move on to plan B. What's funny is that Plan B was originally Plan A that I switched out at the last minute. Have I confused you yet? If you want more details on the color switch you can go to last week's blog post.
Long story short, The NEW color worked out perfectly and gave JUST the contrast the space needed. Dark and moody and just enough rich TEAL. I was thrilled!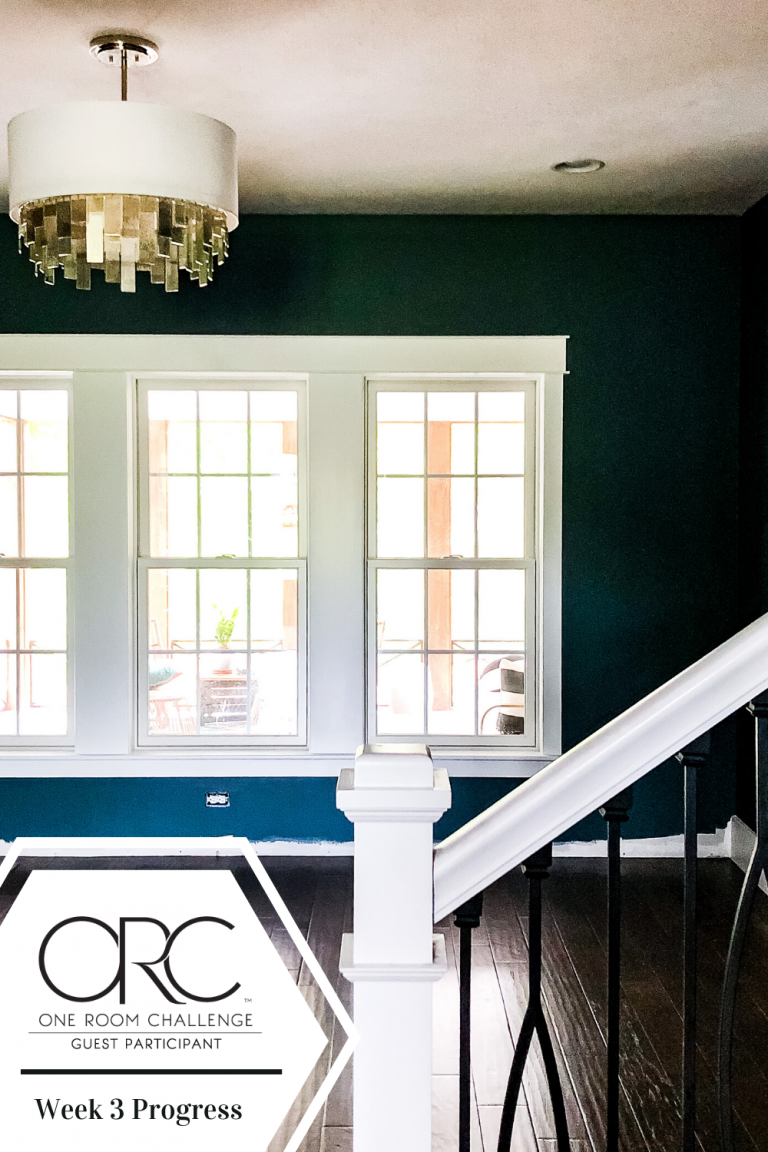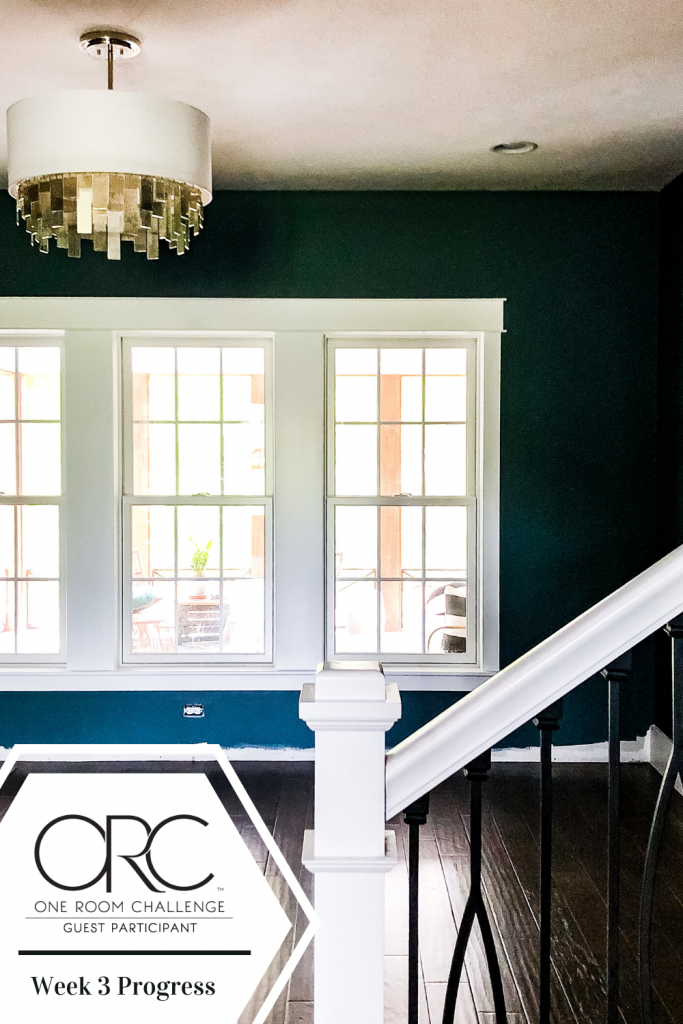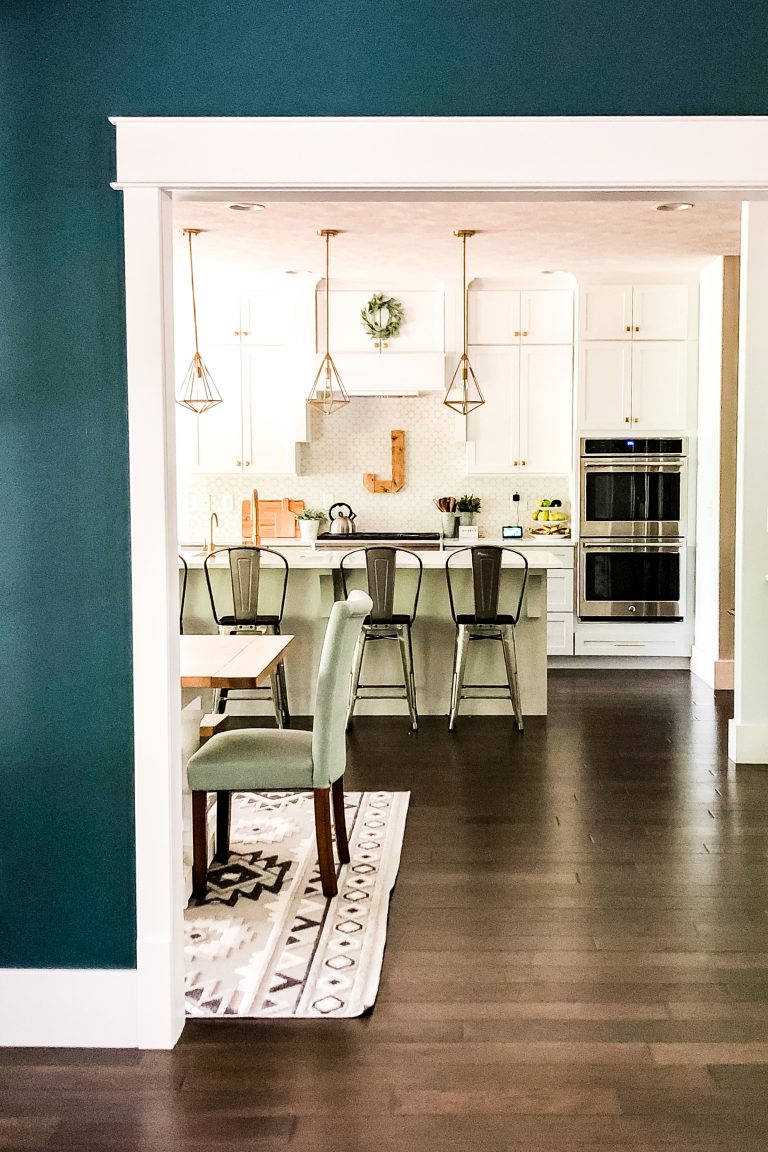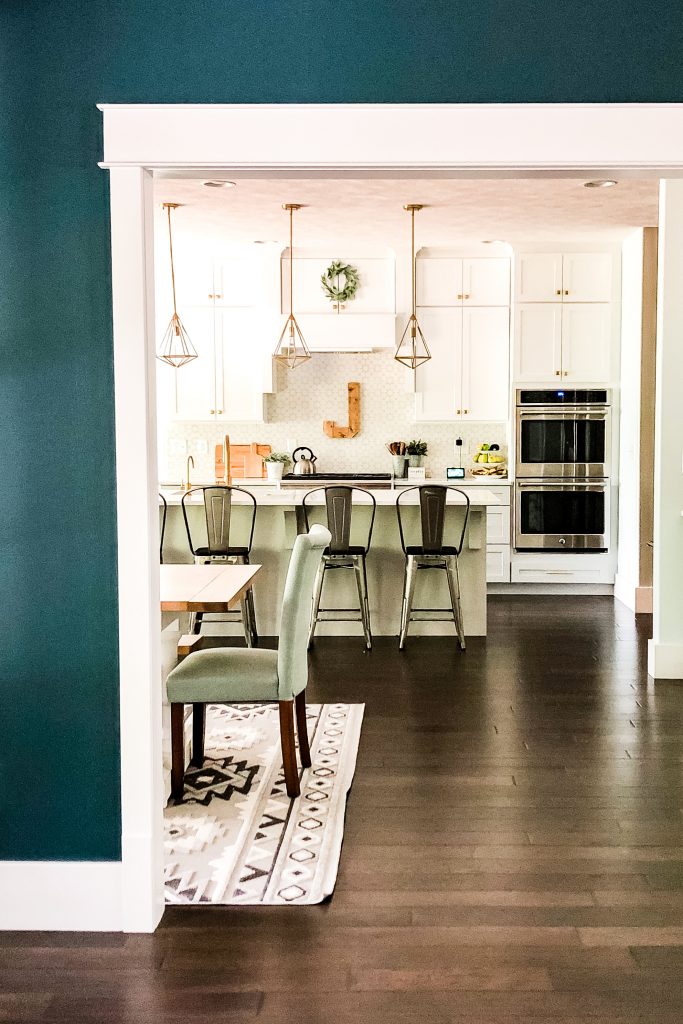 This past week brought a brand new set of experiences/challenges with this room. I decided that instead of forking out thousands of dollars on built in benches for the sides of the fireplace that I would take on the project myself. You should also know that I am a beginner when it comes to woodworking. Like, I have literally only had my miter saw since March. I knew this was going to be a HUGE undertaking but I'm also kind of determined and persistent by nature. It's a good combo here.
Luckily, my parents live nearby and the covid crisis lifted just enough to see family again. My stepdad had a LOT more experience in a workshop than I do, so I recruited him to partner with me in the building process.
If you have watched my Instagram stories (or the "built in bench" highlight bubble) at all over the past few days you will see that he has fully let me take on the hard stuff and is offering only guidance and an extra set of hands when needed. I LOVE that! I THRIVE with that kind of teaching and our teamwork has been extremely productive because of it!
We have only been working for a few days on the buil- ins (3 afternoons to be exact) but we have made good progress so far.
On day 1 we built the frames for the base.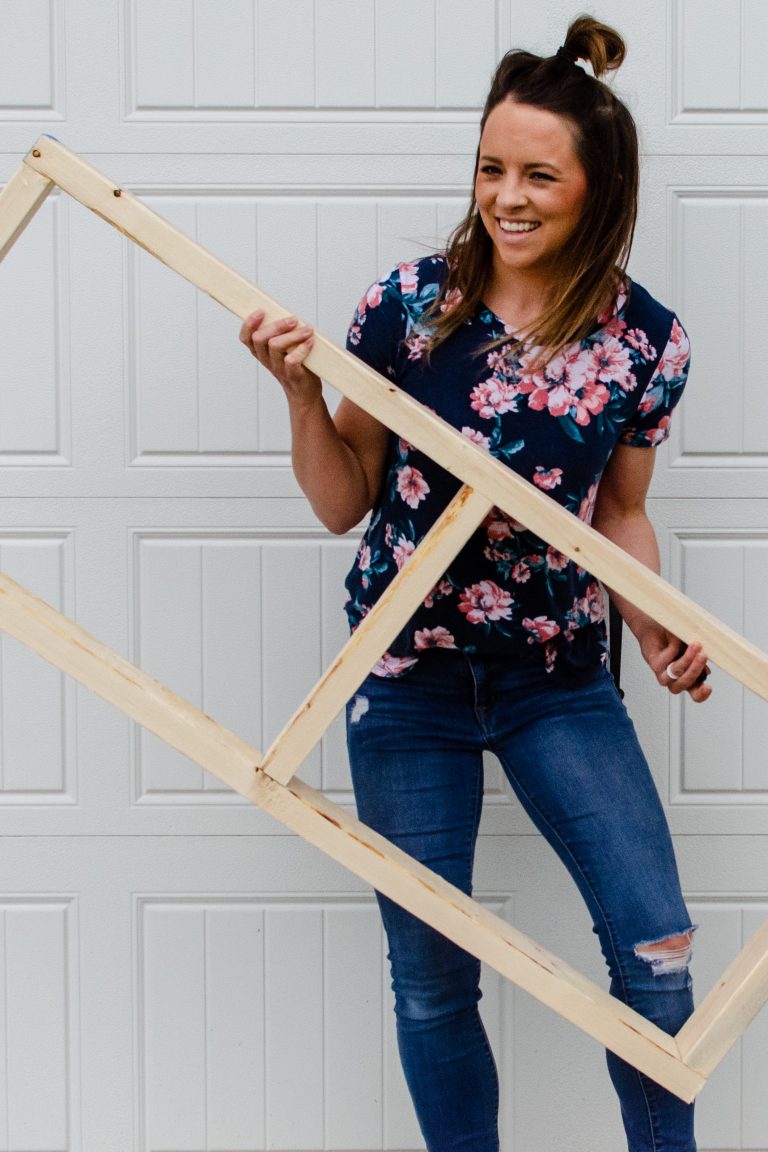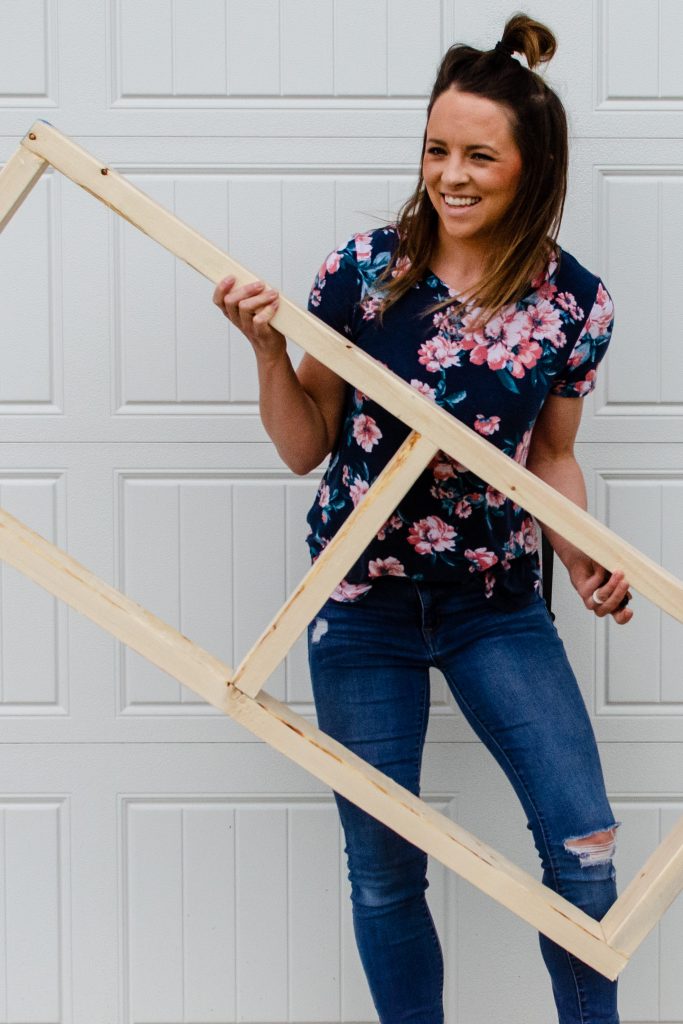 On day 2 we cut the plywood sides of the base (it was my first time using a circular saw), installed the base into the nooks, and one side of the drawer slides.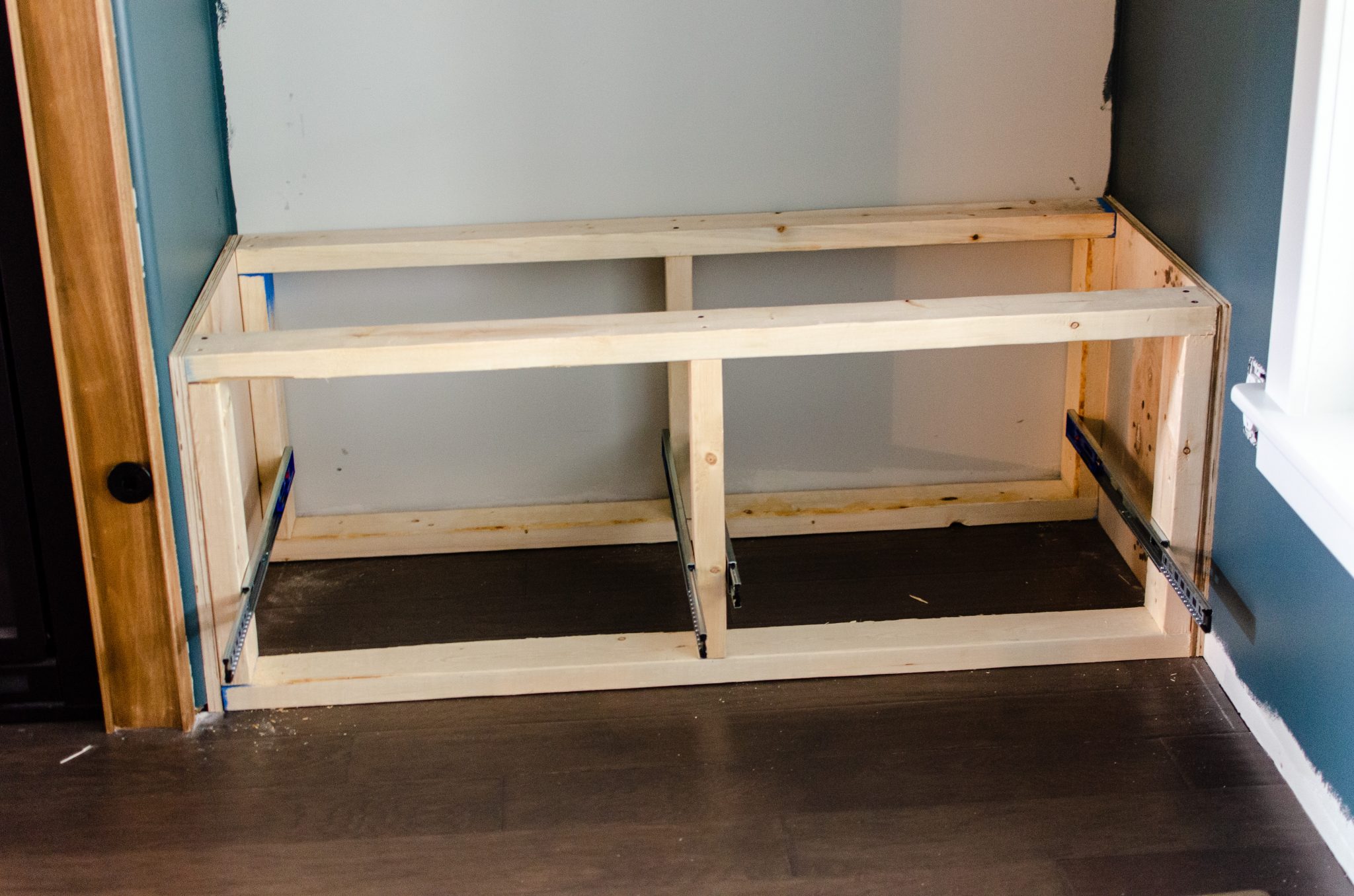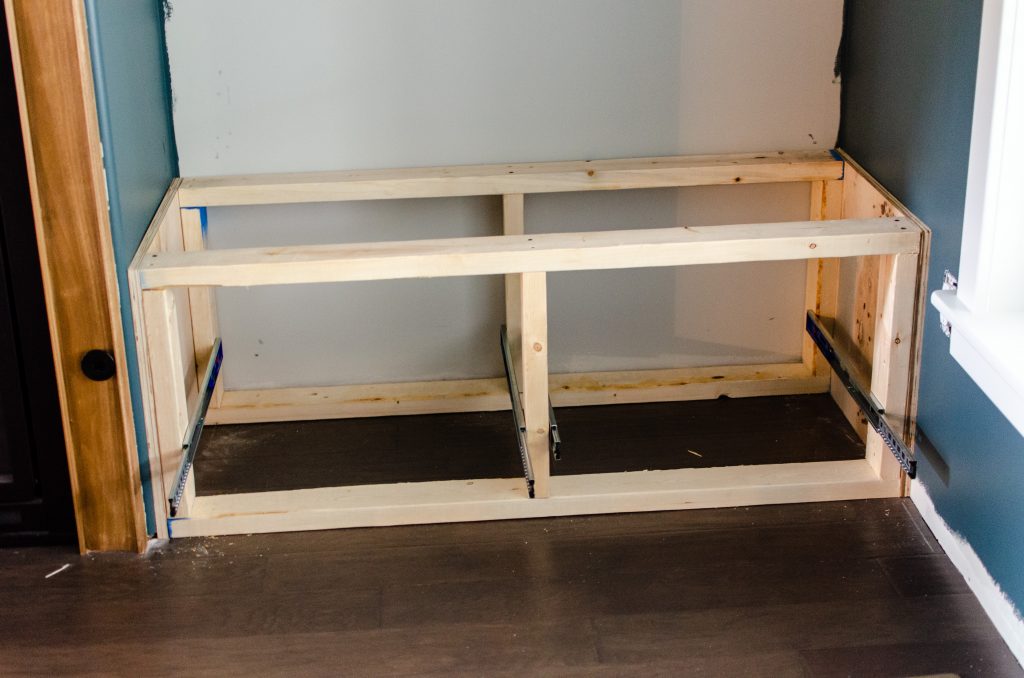 Today was the most challenging day so far. We started building the DRAWERS; a task neither of us had done before. We spent some time researching and quadruple measuring and even phoned a friend. By the end of our 3.5 hours of allotted work time we had ONE little drawer built and a lot of new learning under our belts.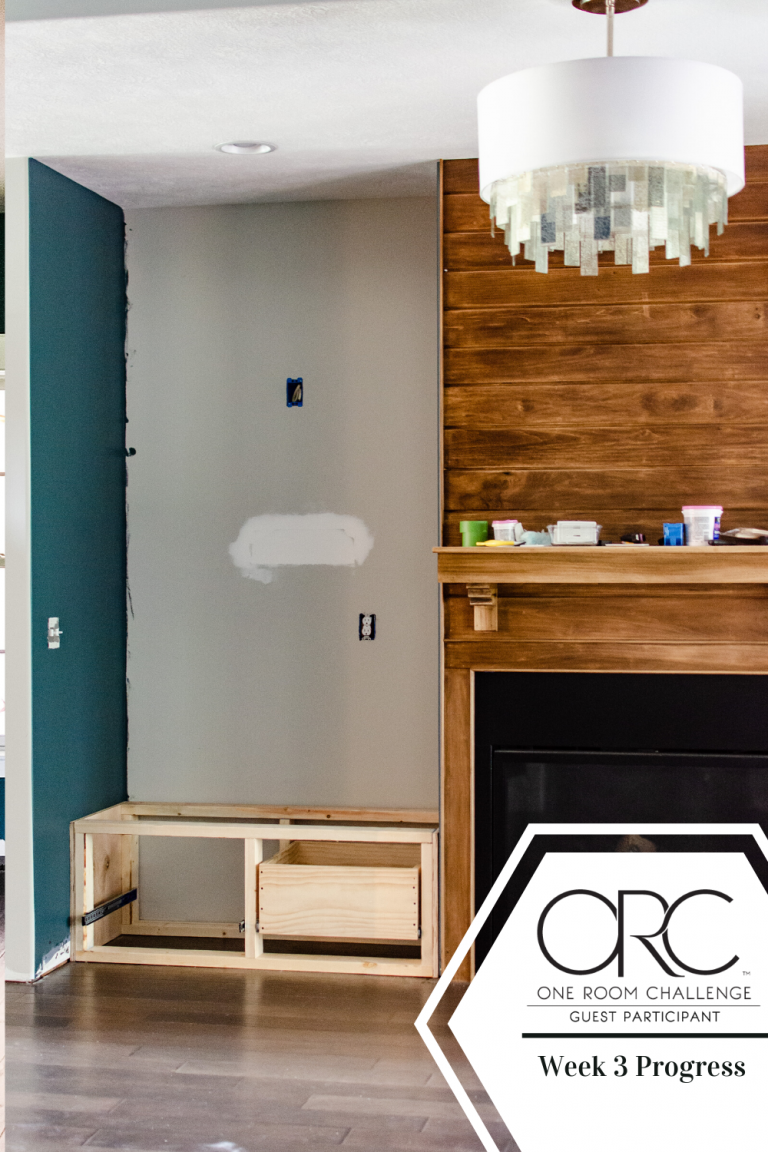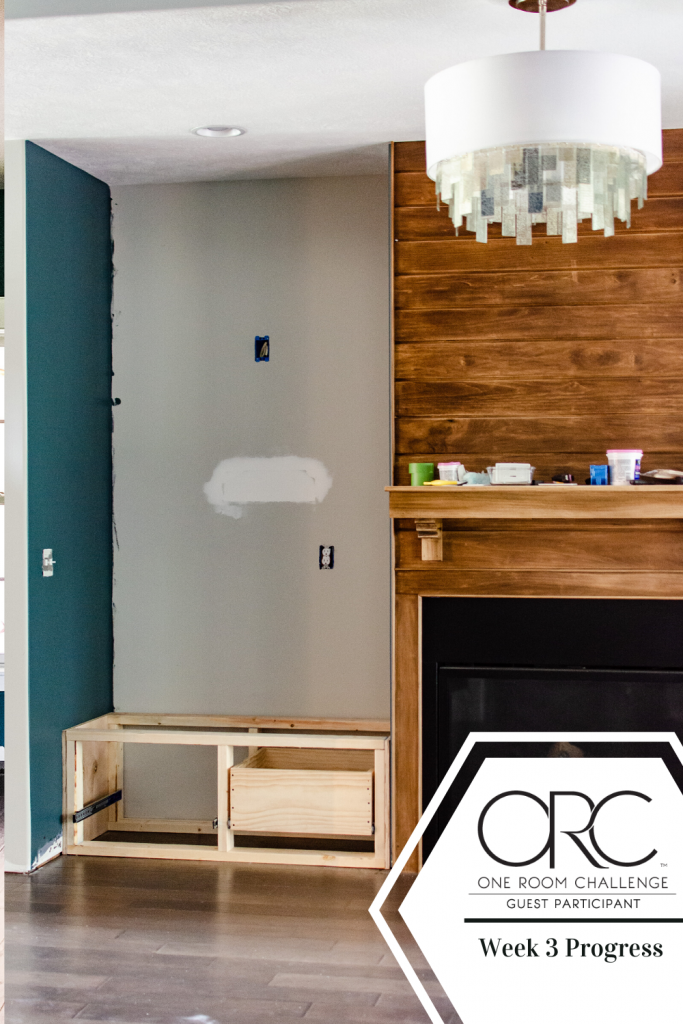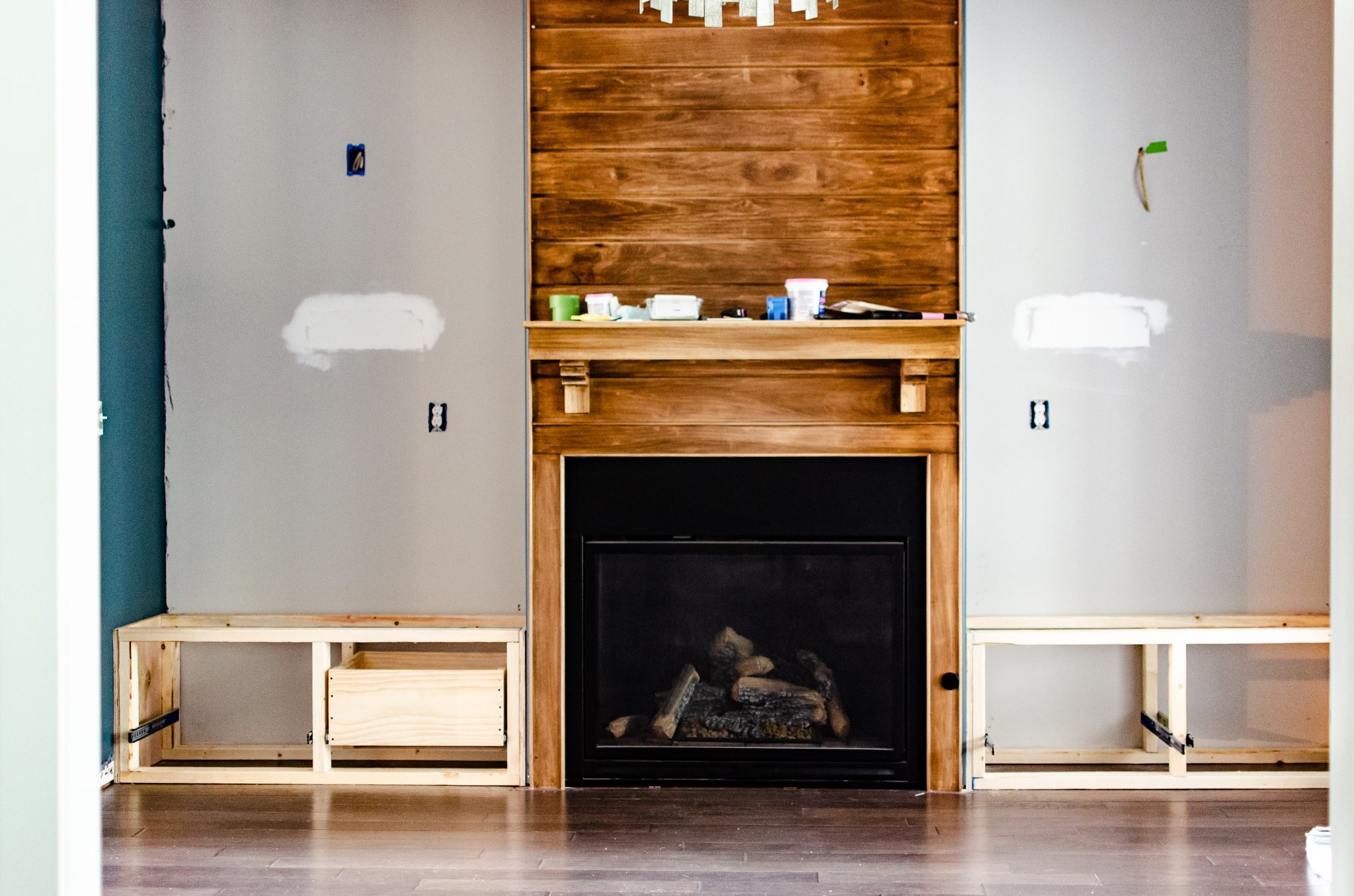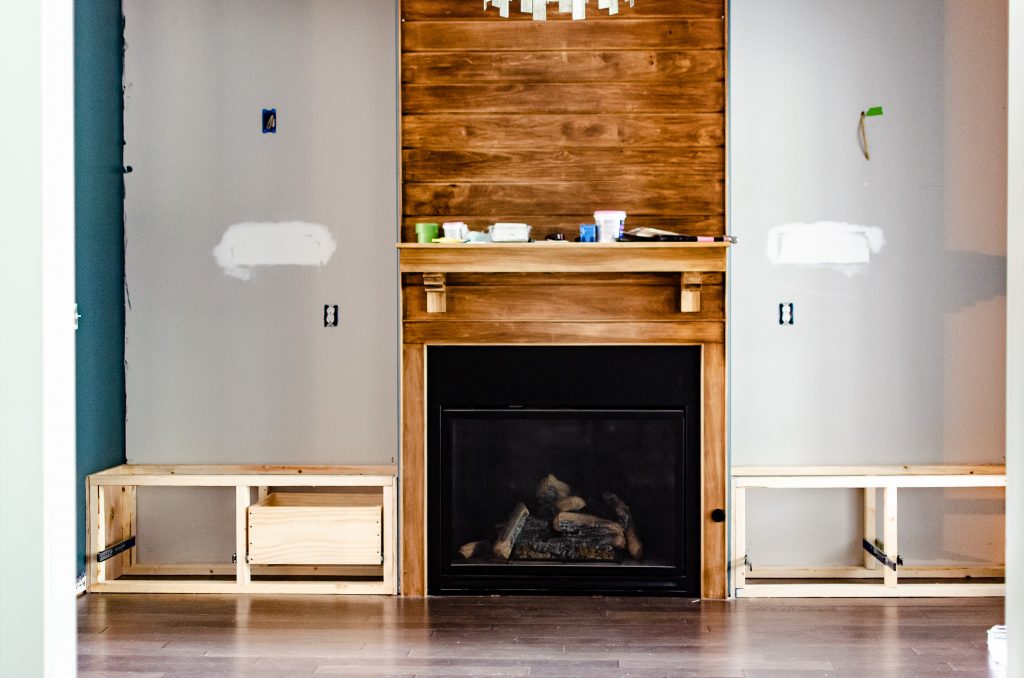 This is officially where we leave off this week. My goal is to have these benches complete by the end of the weekend so that next week I can reveal them to you. Drawers or bust!
This is my tentative schedule for this Living Room project. I'll try to keep this as updated as possible as the weeks go by.
Week 4: Built-in bench Reveal, install + paint baseboards, install wallpaper
Week 5: Begin Barn Door Build (This is happening. It's official!!)
Week 6: Install barn doors and lights!
Week 7: Curtains and Furniture and Accessories (oh my!)
Week 8: Final Reveal!
If you are intrigued by where this space is heading I would love it if you would subscribe to my blog! You can also follow my day to day progress over on Instagram!