Formal Living Room – One Room Challenge: Week 4 (the built-ins cont.)
Hey there friends! Welcome to the ORC week 4 update!
I have to be honest. This morning when I realized it was Wednesday and I needed to write a blog post update I was feeling a little.. Hmmmm. With the holiday weekend I didn't end up accomplishing as much as I anticipated BUT I do have ONE pretty exciting reveal for you at the end of this post!
If you have joined me from the One Room Challenge website, WELCOME! My name is Kera. I started Haute House Love as a home design and consulting business back in 2018 and have recently started blogging. I mainly create content around simple DIY, woodworking projects and home inspiration. I would love to connect with you over on Instagram where I share a LOT of my day to day projects. Now, let's get back to the challenge!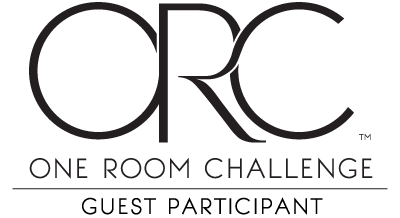 If you are new around here I'm working on my formal living room for this challenge. Its a space that's very centrally located in our home and has proven to be VERY hard to design. Every single wall in the space has a door opening, staircase, fireplace or row of windows. Its also a high traffic area in our home being the space that connects the entry, master bedroom, kitchen, powder room and stairway. Is your brain twirling yet?
(Here are a few photos from past weeks. As well as Week 1 and Week 2 blog posts if you missed them.)

Last week I began constructing built-in benches for either side of the fireplace. At this point last week I had the frames built and installed, the drawer slides in place and one test drawer finished. Here's last week's blog post if you missed it!
This past week proved to be the most tedious part of the build. The first drawer that we built ended up being a good test run but not quite right. We rebuilt that drawer as well as the three others needed. It took another day to stain the drawers (using this staining hack) and cut the drawer bottoms, then a few hours to install and adjust the drawer slides. By the end of our 5th afternoon working on this project I had drawers that I was pretty darn proud of!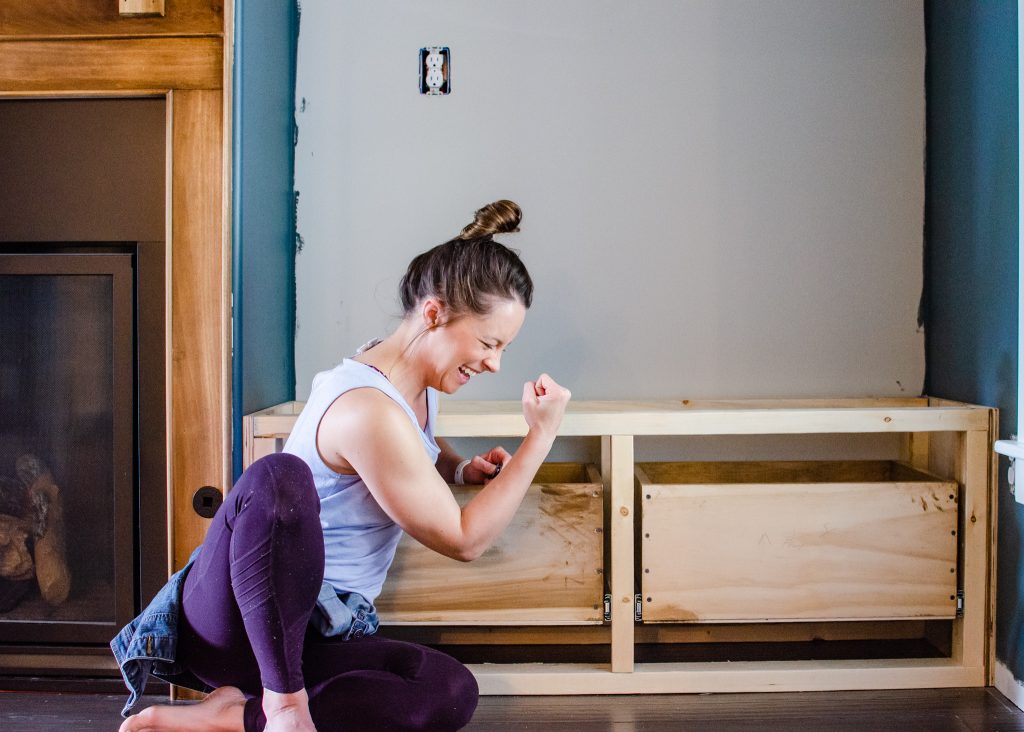 The living room project took a three day pause after that. We enjoyed a nice long Memorial Day weekend at home with our family and took the time to work on some other projects around the house. I don't know about you but in order to give my "work" brain time to rest I like to take the time to work on projects that I don't feel like I HAVE to document. Does that make sense?
Yesterday (Tuesday) and today (Wednesday) it was back to work on the built ins again. I took time to learn how to use a Kreg Pocket Hole Jig (and clamp) and im excited to report that its now probably one of my favorite tools in the workshop! What a handy little thing! I drilled pocket holes to construct the outside frames of the built ins as well as the drawer frames. I had them all put together and installed by the time my step dad arrived on Wednesday afternoon to help me cut the tops. To my surprise, this was probably the easiest part of the entire process!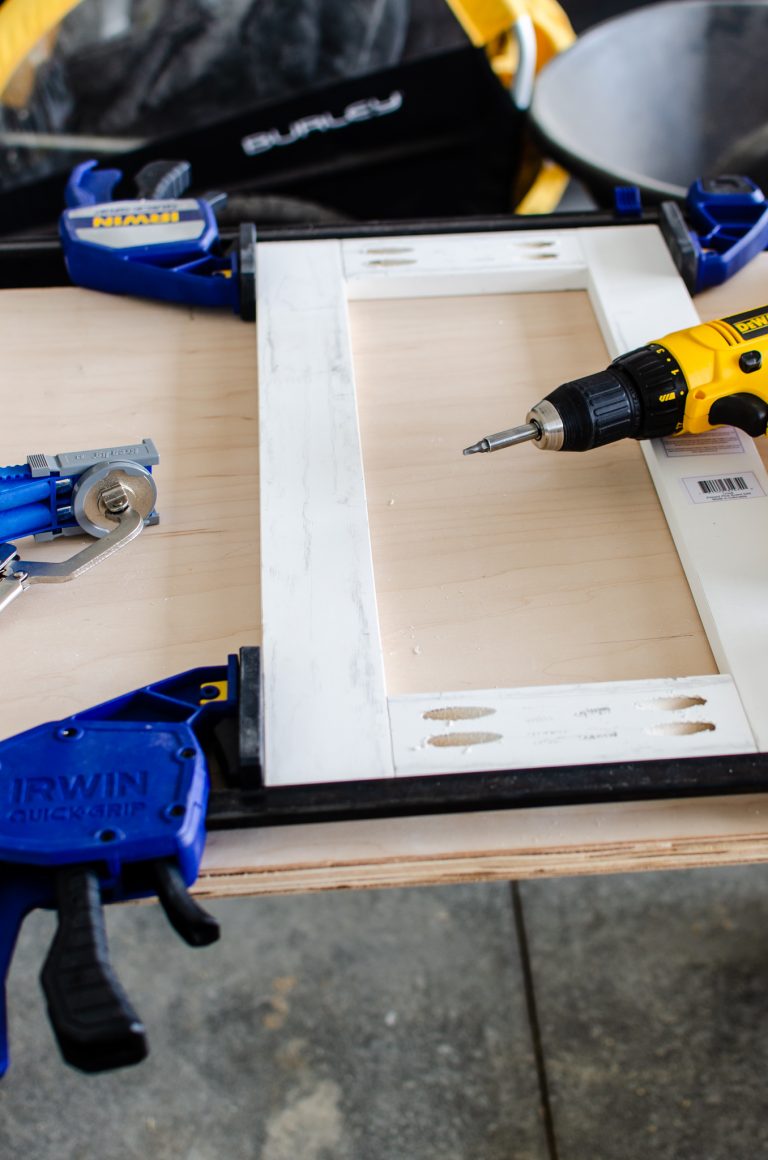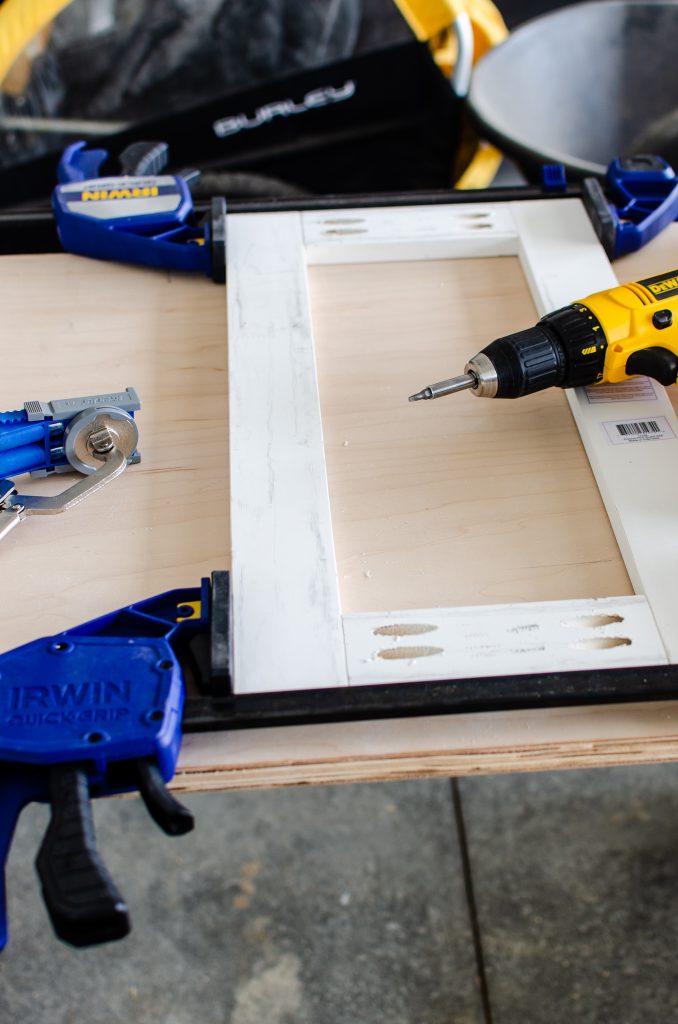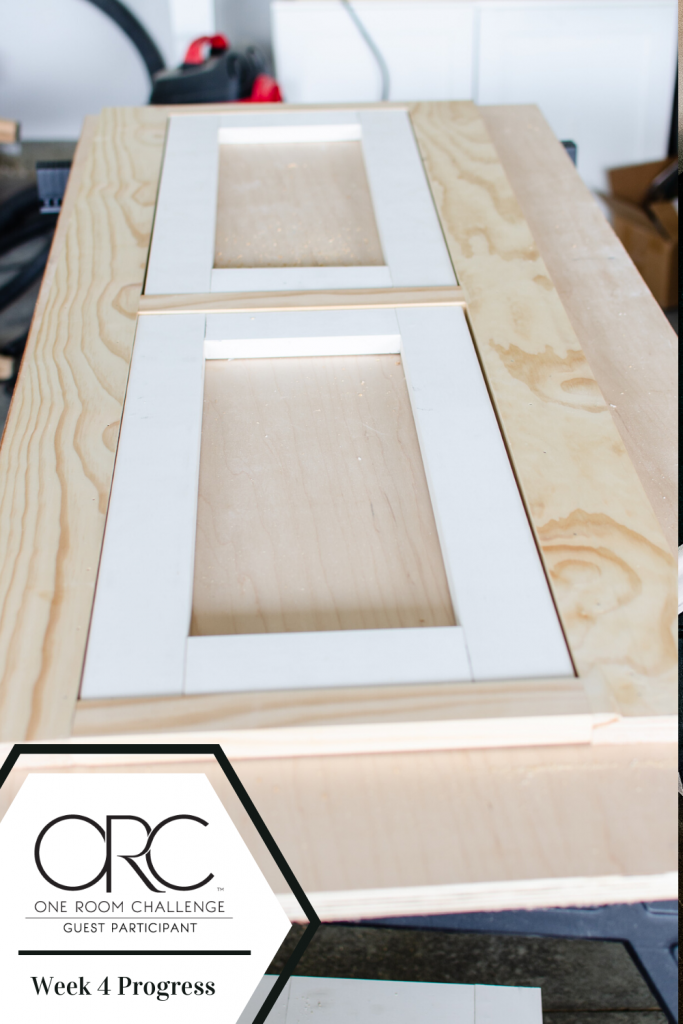 So with our further ado… The debut of the built-in benches!!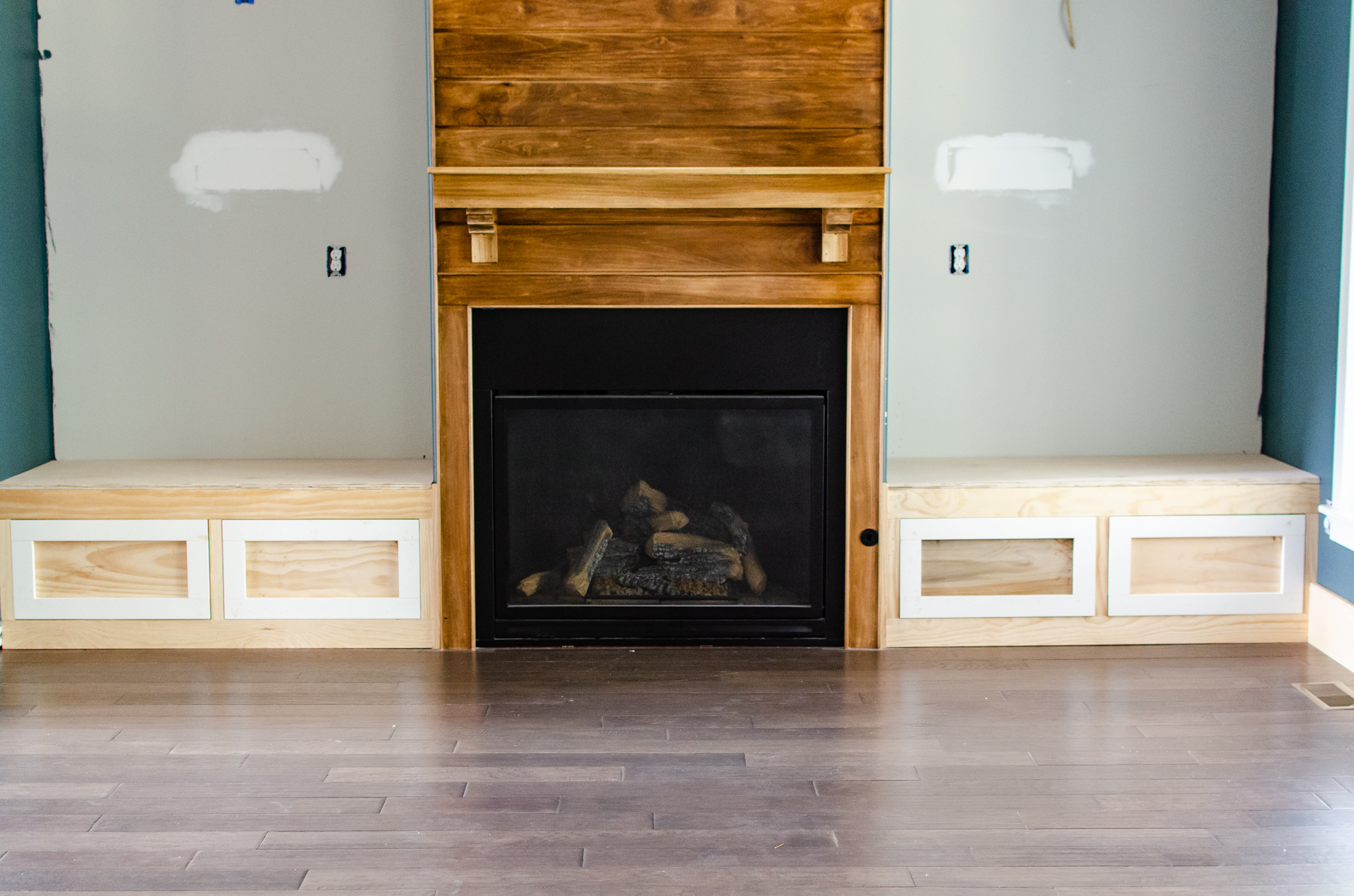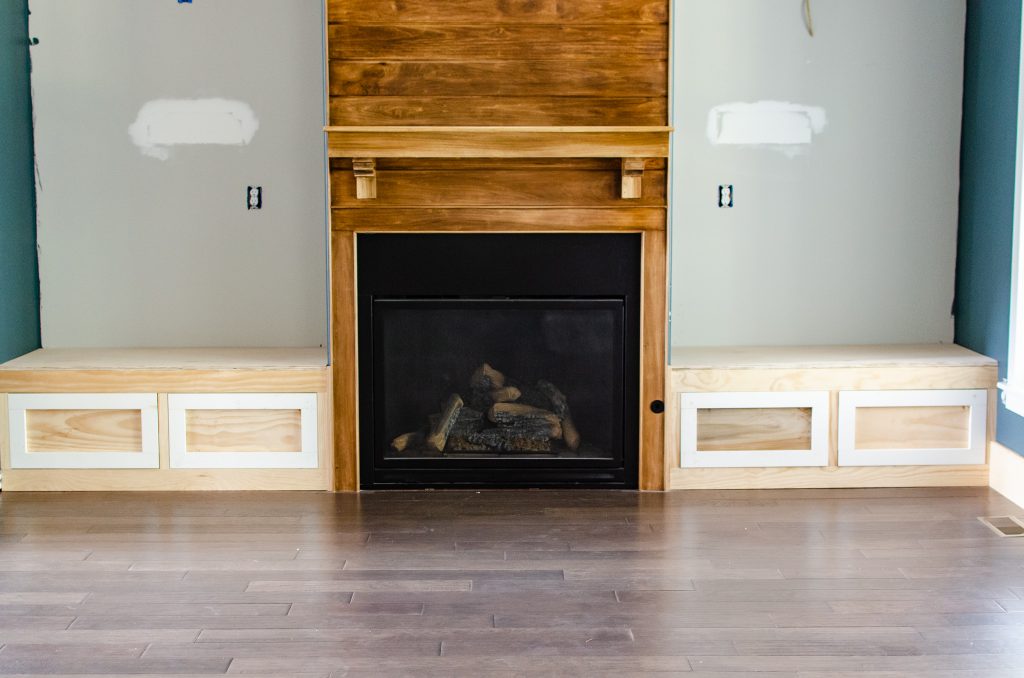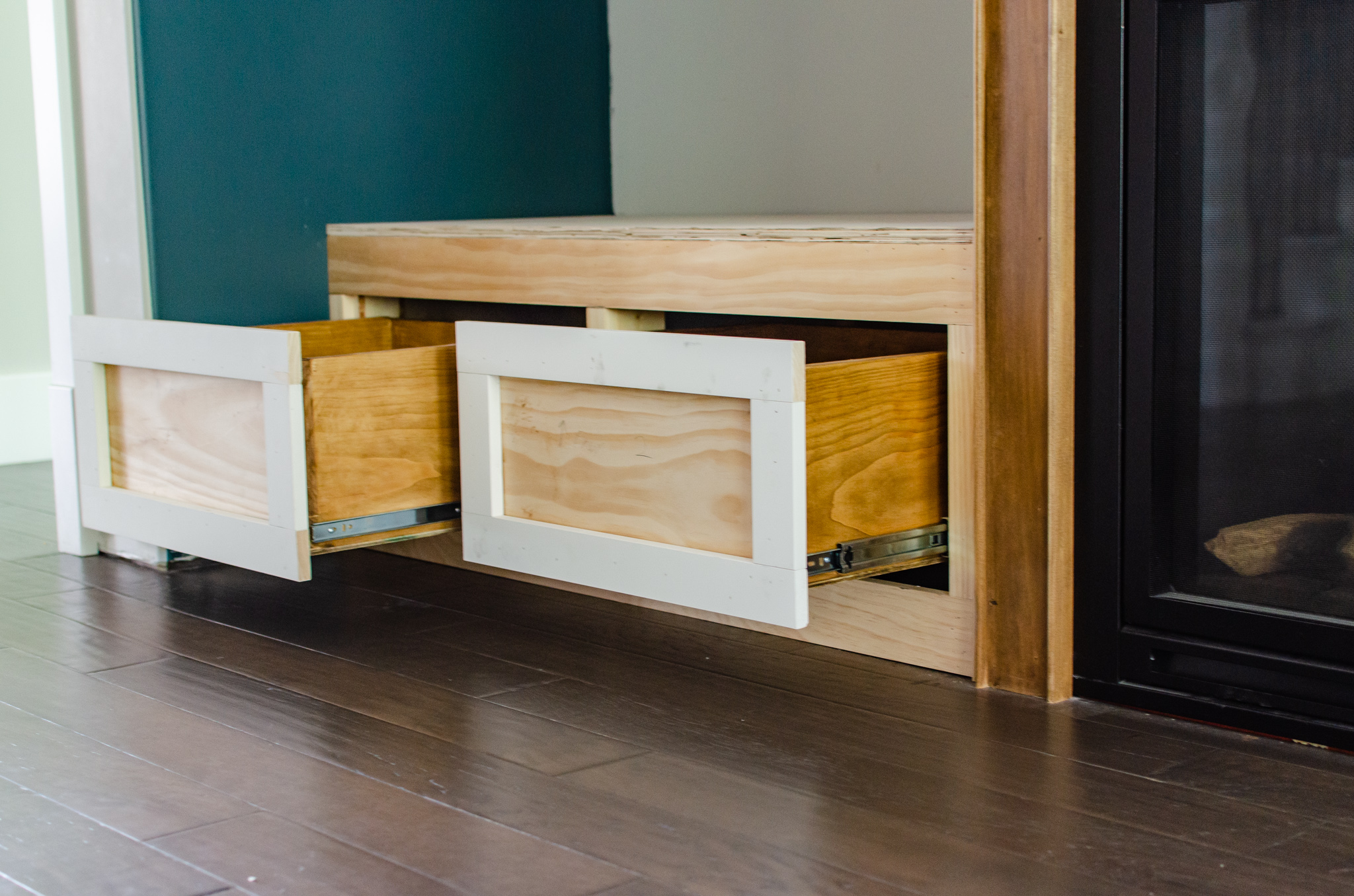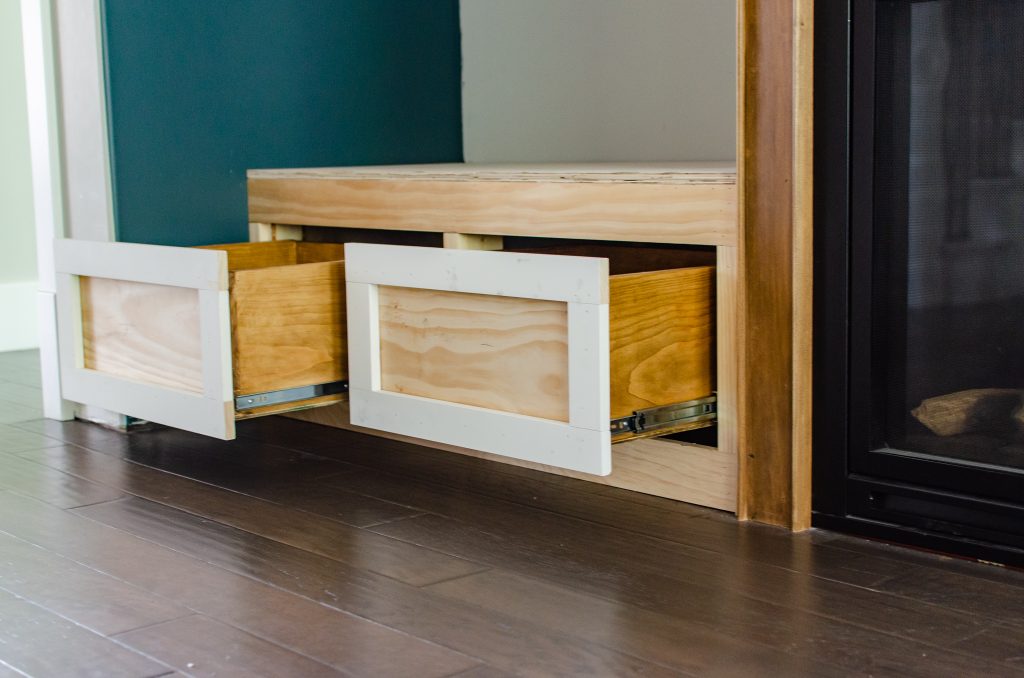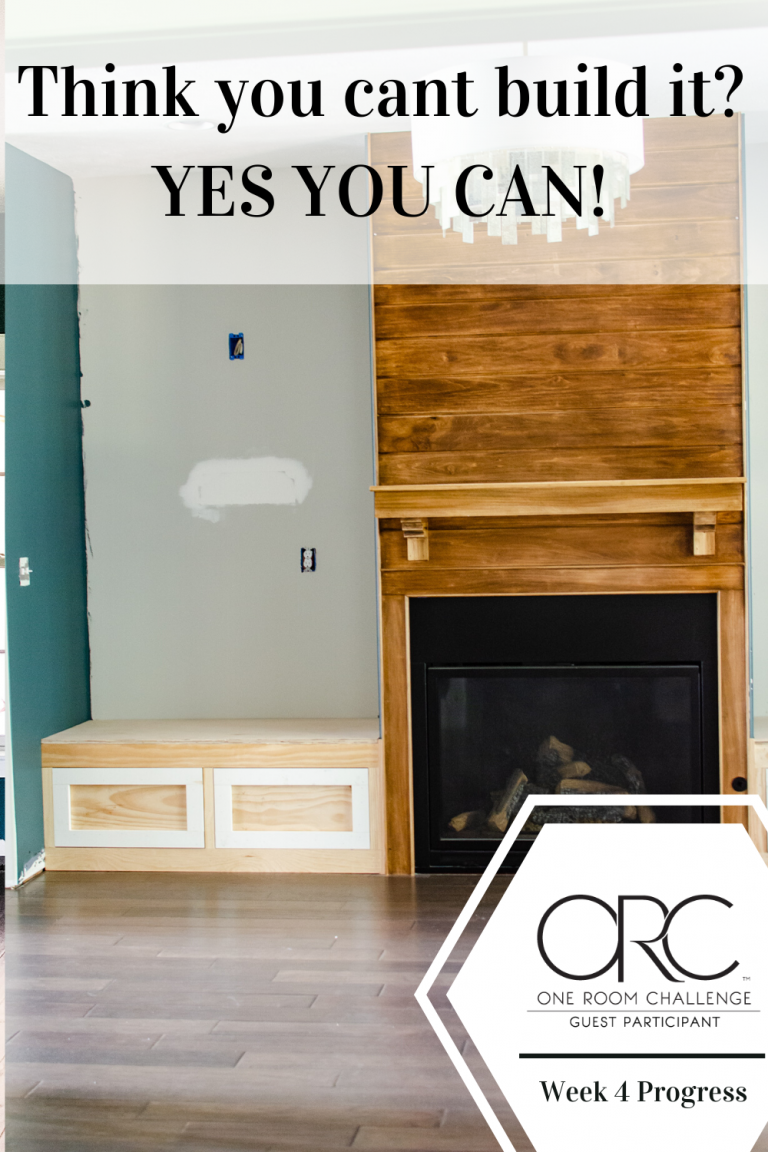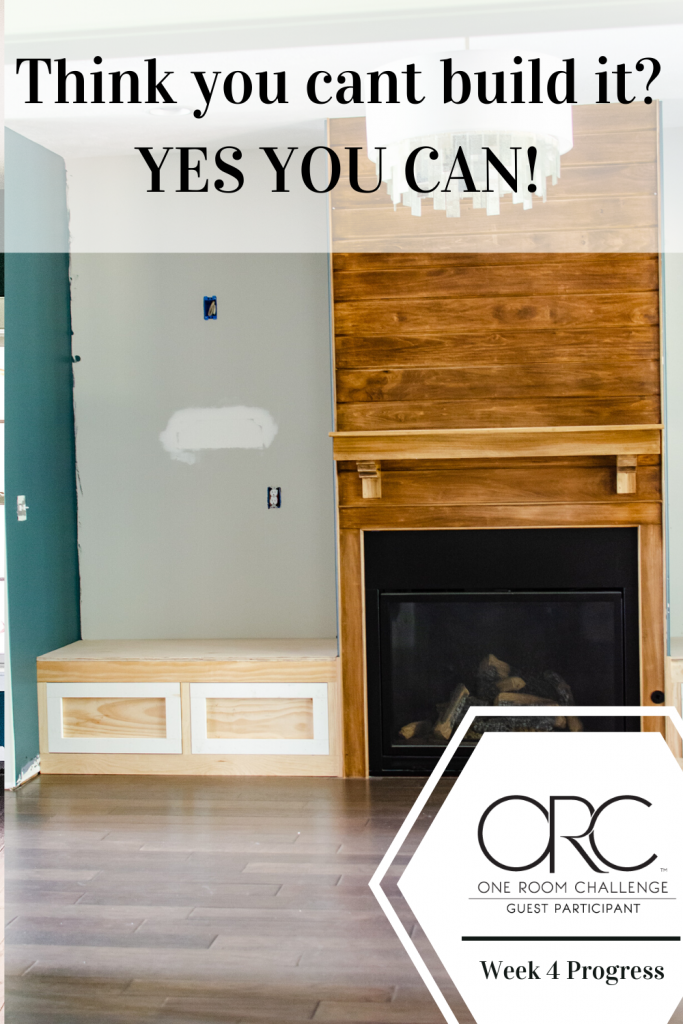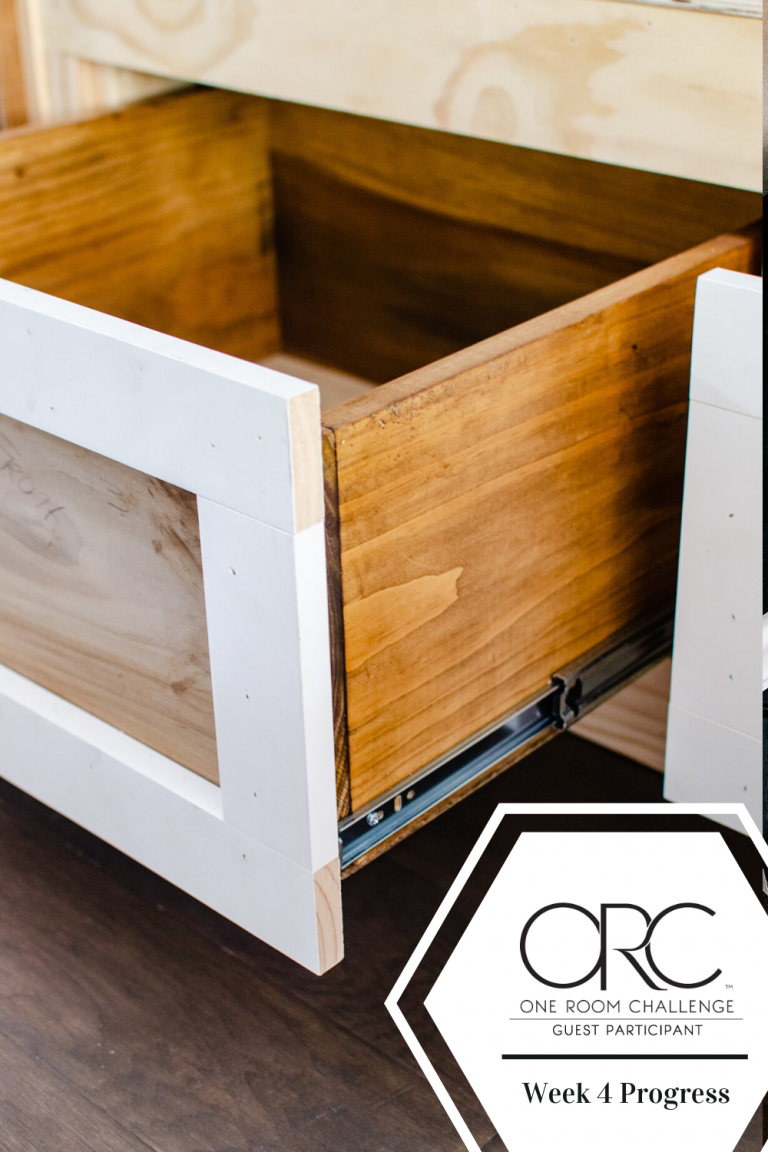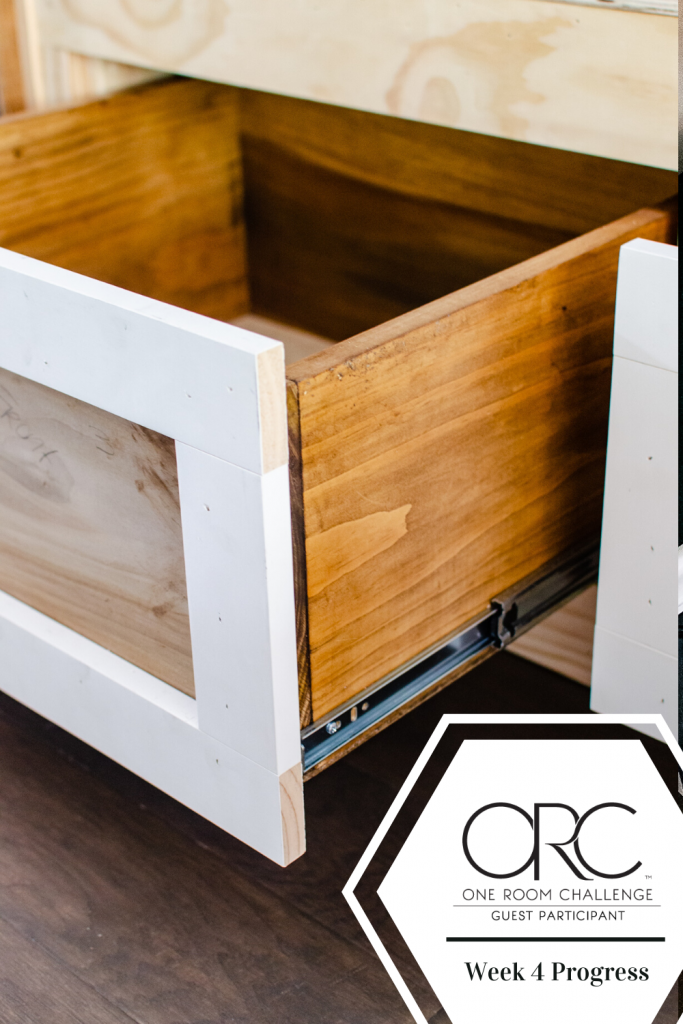 P.S. My goal is to reveal this wall as complete by next weeks post so keep your fingers crossed I don't have any major hiccups!!
Coming up next:
Week 5: Fill and caulk and paint built ins. Install remaining baseboards. Fill, caulk and paint them. Finish the nooks! Install wallpaper and new sconces.
Week 6: Build Barn Doors
Week 7: Furnish + Accessorize
Week 8: Final Room Reveal!
If you enjoy my content I would love to connect with you on Instagram where I share my day to day projects and inspiration!!